本文由BOON DESIGN授权mooool发表,欢迎转发,禁止以mooool编辑版本转载。
Thanks BOON DESIGN for authorizing the publication of the project on mooool, Text description provided by BOON DESIGN.
BOON DESIGN:这是一个位于清迈的酒店,业主强调将可持续的传统当地文化作为设计概念,我们在建筑和氛围方面保留了当地的泰国Lanna文化。为了设计出这样的建筑,我们以以前的当地聚落为设计范例,尤其是在室内和过渡空间方面,如北泰风格的游廊,结合北泰本土的建筑语言,唤起我们对过去的朦胧回忆。
BOON DESIGN:The brief from the client is a Chiangmai hotel that has local crossroads Lanna-Thai culture linkage in terms of architecture and its ambiance,  The owner was emphasized on the concept of sustainable local culture as a heritage. In order to design an architecture as such, we use the former local settlement as a design exemplar, especially, in term of interior and transition space, such as Northern-Thai styles verandah together with the Northern-Thai vernacular architecture language to bring back our misty recall memory of the past.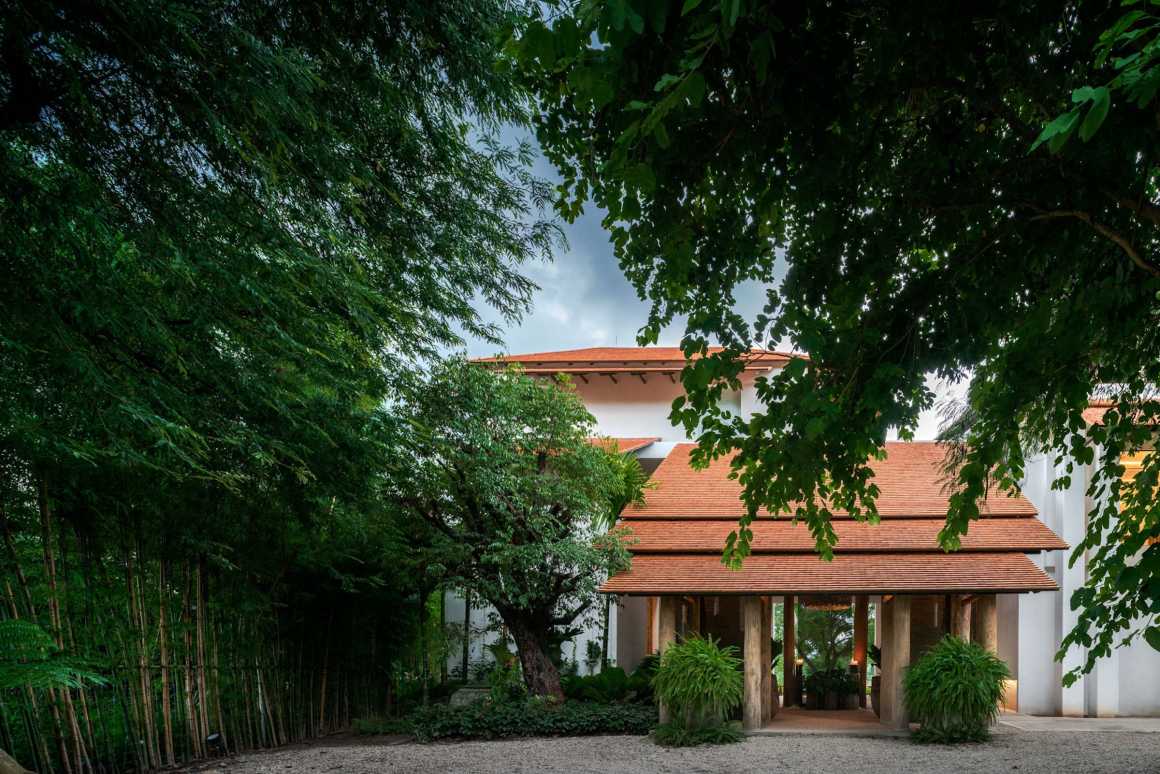 由于当时的限制,酒店必须能容纳39个房间,所以我们需要建一座三层楼高的大楼。必须承认的是,三层楼的酒店建筑与传统的乡土聚落在语言上是不一样的,所以,我们试图模糊现代混凝土建筑为乡土建筑语言,在功能过渡空间和走廊使用传统的陶瓦屋顶,屋顶覆盖了大部分的建筑并提供足够的空间,不会阻碍在酒店房间内部欣赏外部的景观,可以同时从正面和背面两个方向进入建筑,恢复了两层楼的乡土尺度感。
The hotel was required to accomodate a sufficient space for 39 rooms because of the constraint we then needed to build a 3- storeys building. To be admitted that 3- storeys hotel building is not in the same language as the traditional vernacular settlement.  So, we tried to blur the modern concrete  building into the vernacular vocab  by using the functional  transition space or verandah  and cover it with a traditional terracotta roof, which the roof cover most part of the building and provide just  enough space not to blocking the vistas from inside the hotel room, together with two ways access to the building from both sides, in front and the back, to bring back the 2- storeys vernacular  sense of scale.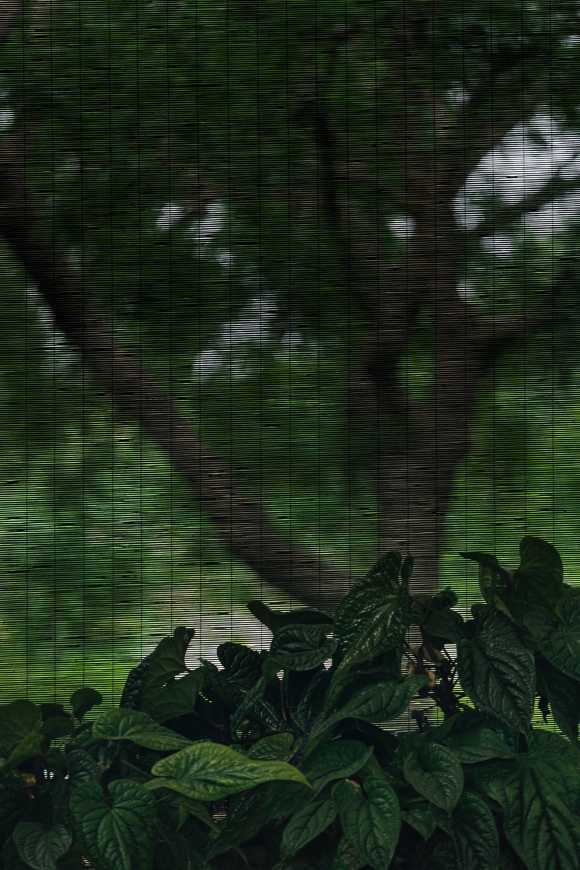 到达酒店后,您将穿过带木柱门厅的陶瓦屋顶到达酒店大堂,酒店大堂带有中央庭院,增强了酒店的滨江体验。在这里,公共区域包括前厅和两层高的空间河景餐厅、压缩空间和黑色的色调酒吧,让你在对面有更深的饮酒体验。
客人可以走上河岸,然后沿着穿过中央庭院的走廊回到楼上,去他们位于二楼和三楼的房间,同时可以从不同的角度欣赏河边的景色,这就是这座长廊建筑所能提供的。
Upon arrival through the driveway, one will pass through the terracotta roof with -wooden post foyer to the lobby with the center arrival court to enhance the riverside experience. Here, the public quarter accommodates front office and the double height space river view restaurant with compressed space blackened hue bar for the deeper experience of drinking at the opposite.
 Guests can make their route to the riverbank then walk back upstairs along with the corridor past the central court to their rooms which are at the second floor and third floor while able to enjoy the river scene at different points of view which a promenade architecture can offer.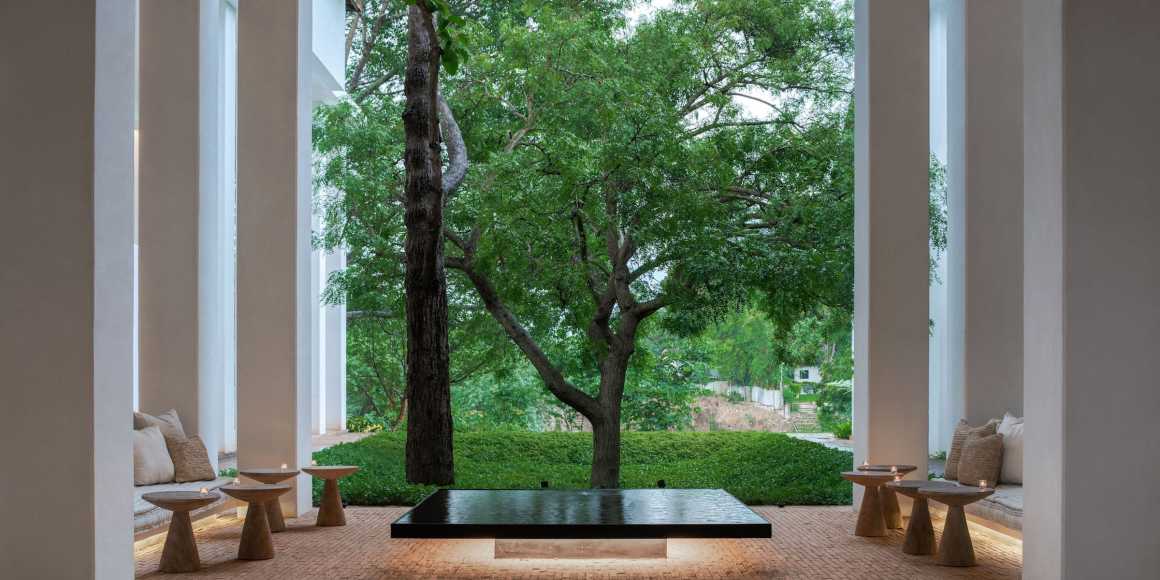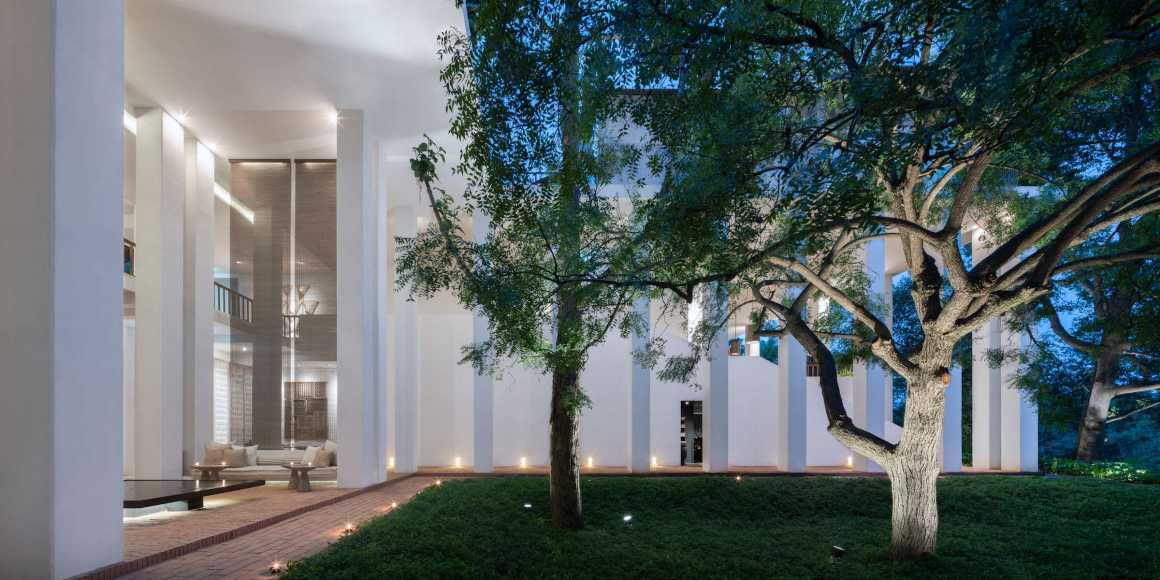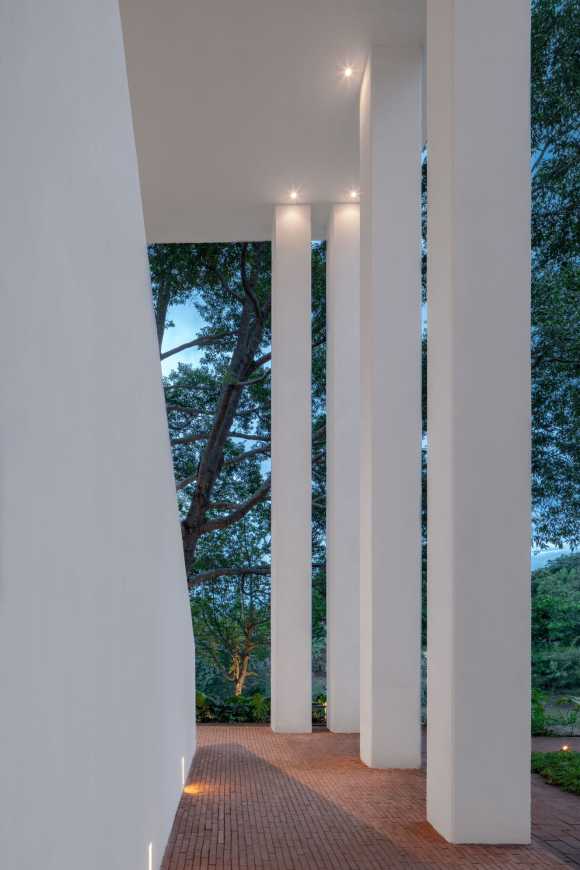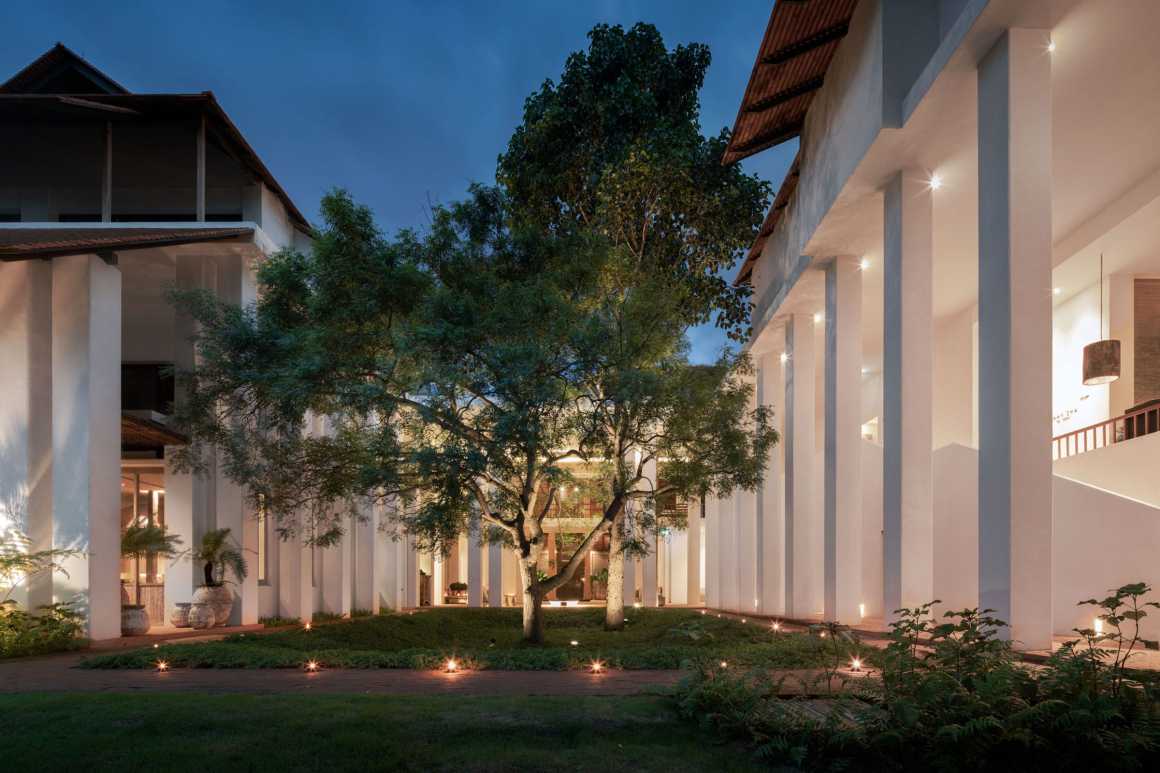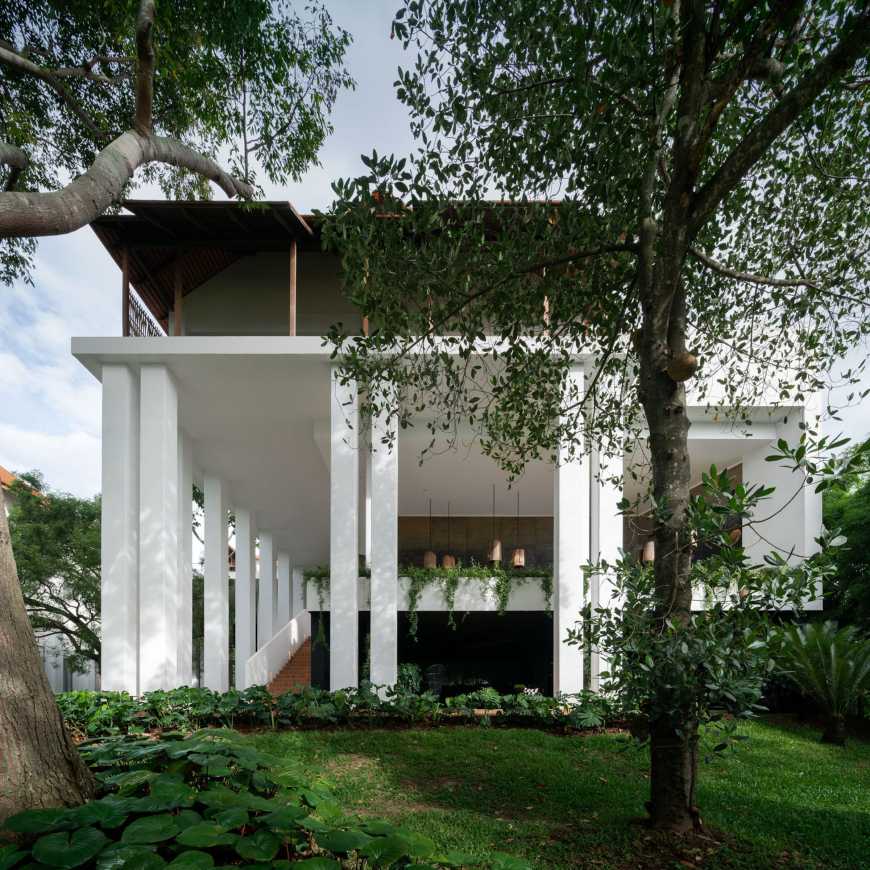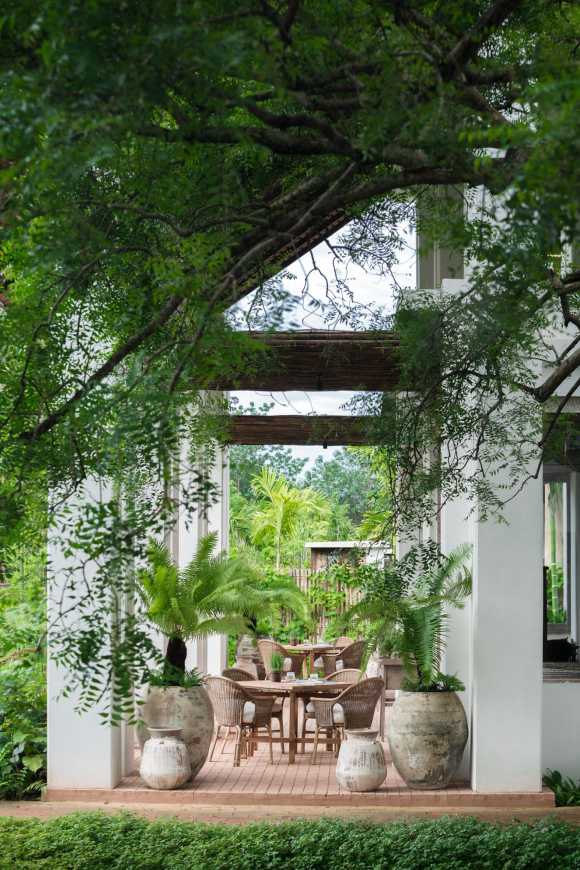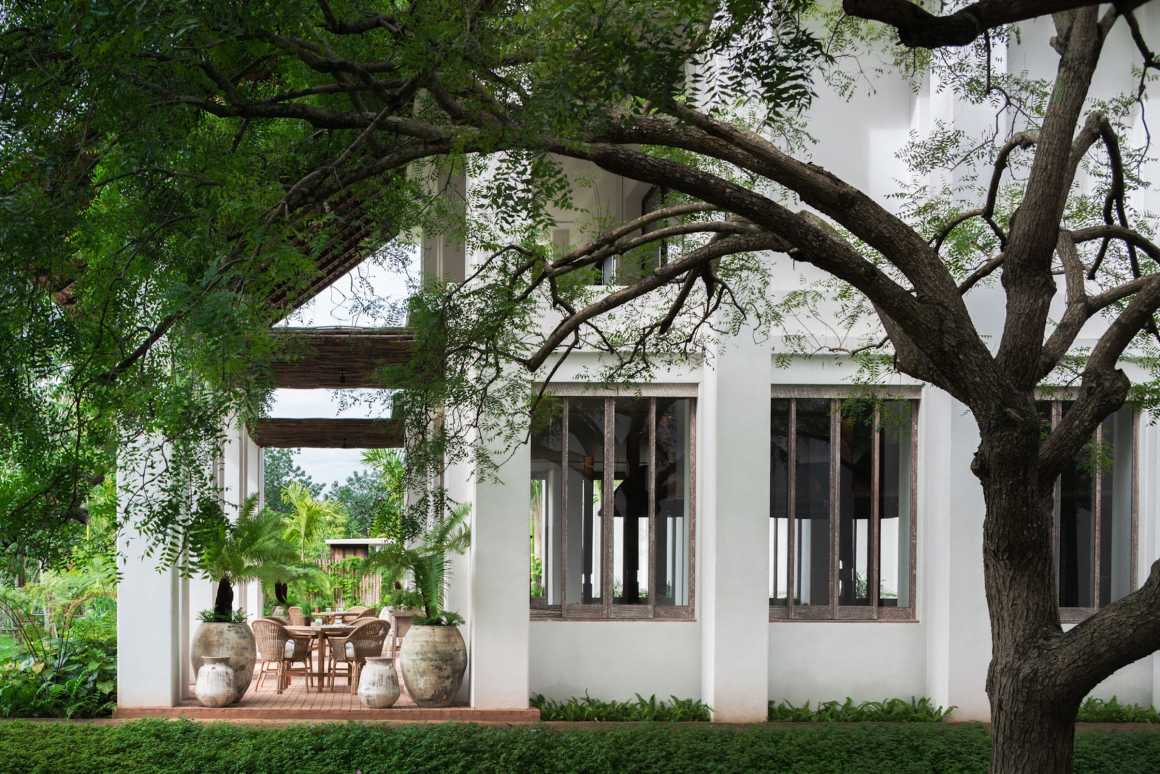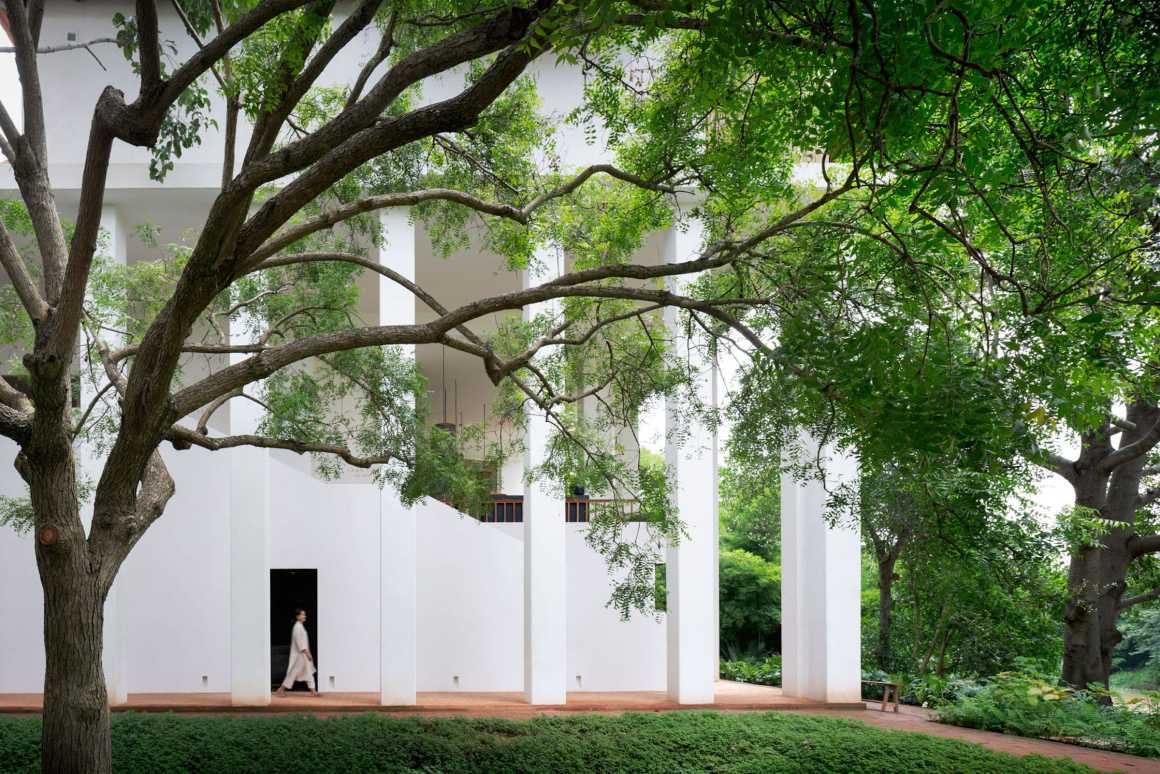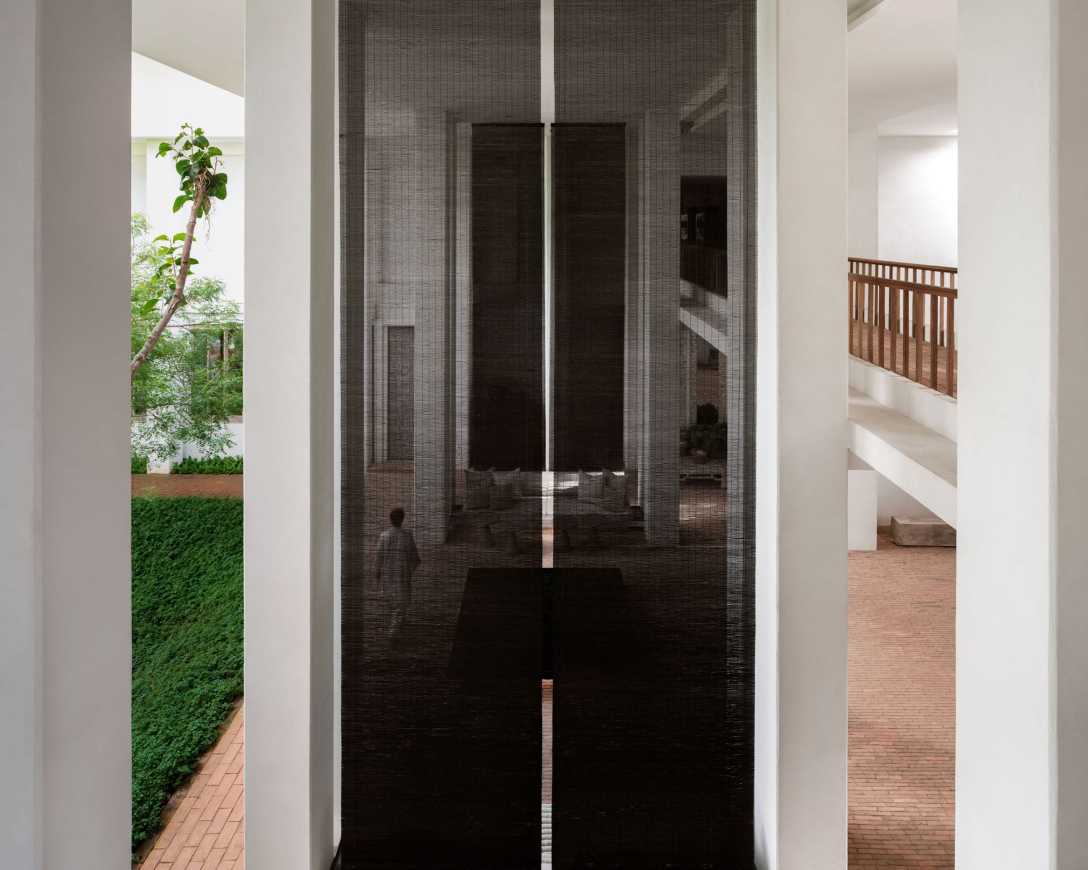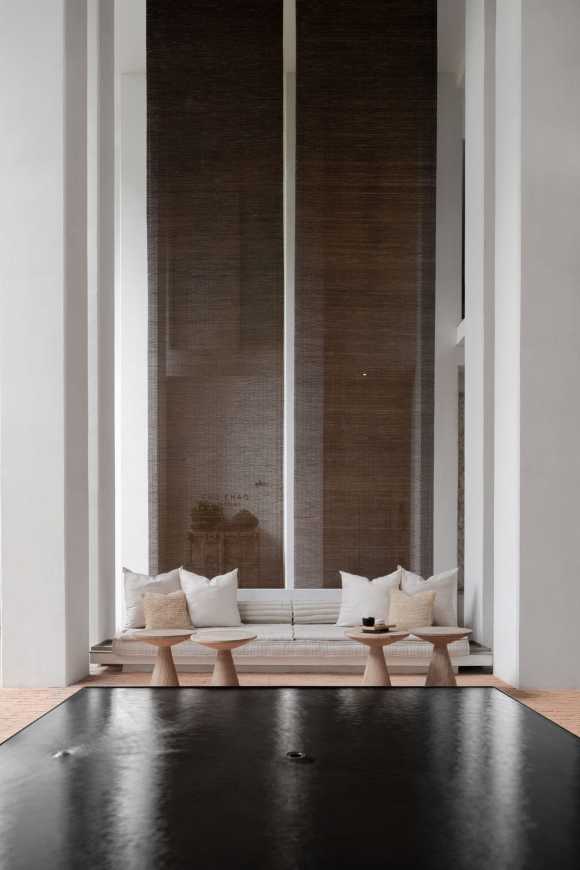 所有的套间都采用了面向景观的开放式居住空间设计,配有传统的泰国落地式阳台,增强了自然的居住感。粉刷的白色用来反映过去的一切从墙壁、天花板到家具的朦胧记忆,建筑的每一层都有其相同的处理方式,如三楼有倾斜的天花板室内空间,以反映其建筑风格和开明的"白对白主题"。二楼是一个介于两者之间的空间,在白色的氛围中添加了一抹黑色,给人一种神秘的感觉。底层的泳池别墅有一个额外的高度天花板,以平衡在上面的巨大体量感,并用了象征河流的靛蓝色。
All ensuite room adopted the view-oriented open living space plan with a traditional Thai dropped floor verandah to enhance the natural sense of living. The whitewash color is used to reflect the misty memory of the past on everything from wall to ceiling to furniture. Each floor has its identical treatment such as the third floor has a pitched ceiling interior space to reflect its architecture and enlightened "White on White scheme". The second floor is an in-between space that offers a sense of mysterious represented in a touch of black added to the whitewashed ambiance.The ground floor pool villa has an extra height ceiling to balance the sense under the massive mass above and exploited indigo colour reflecting the river.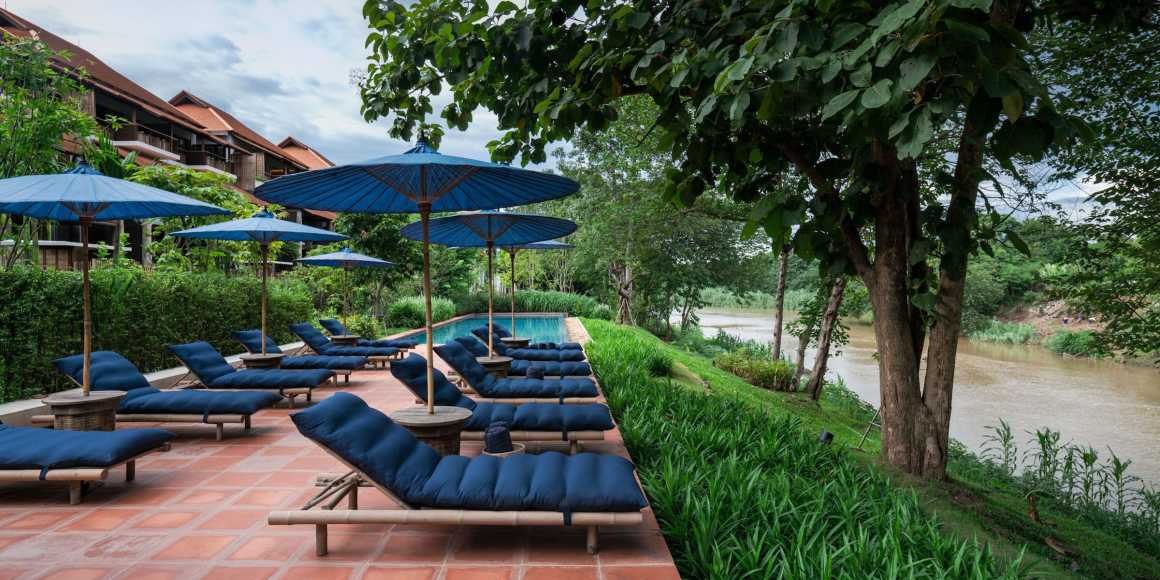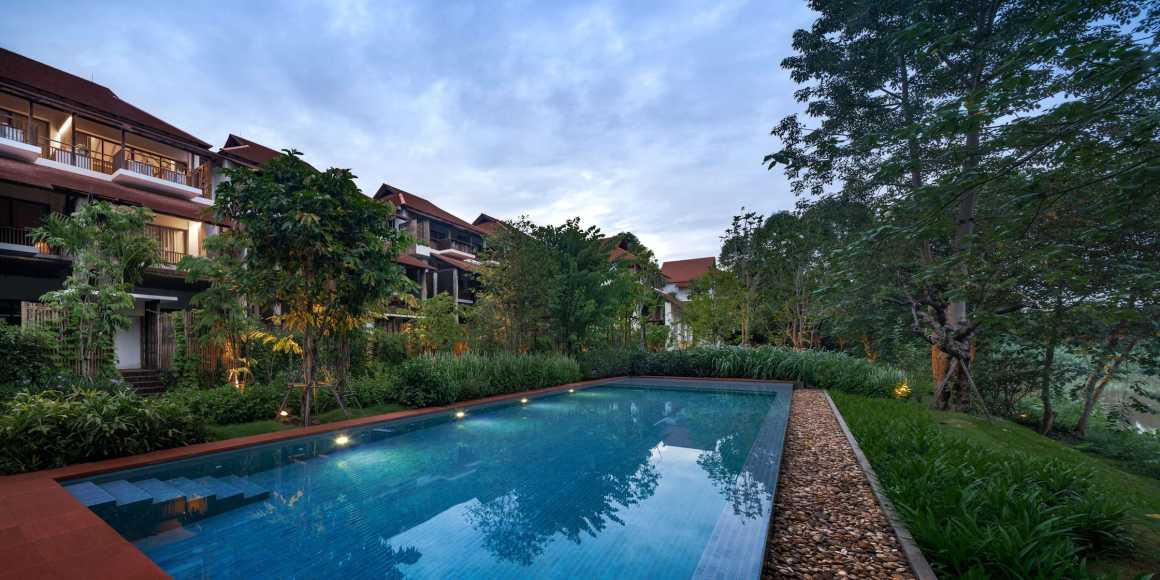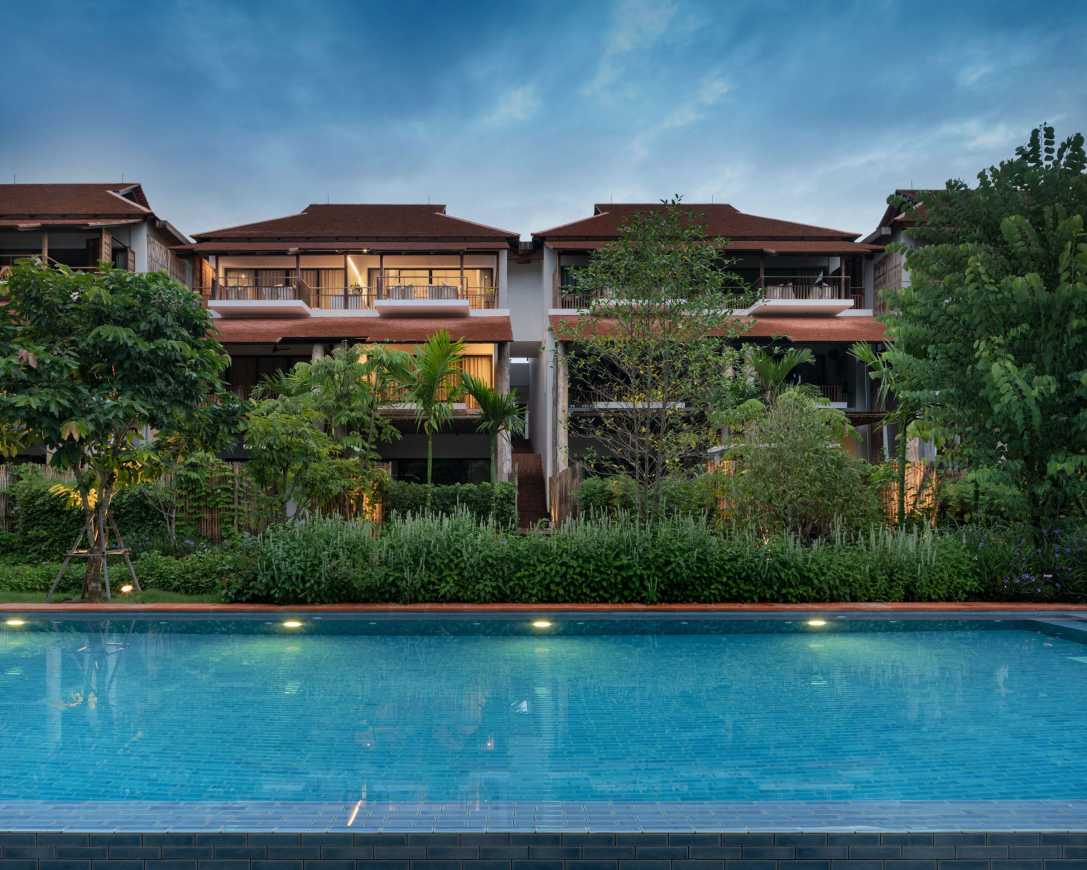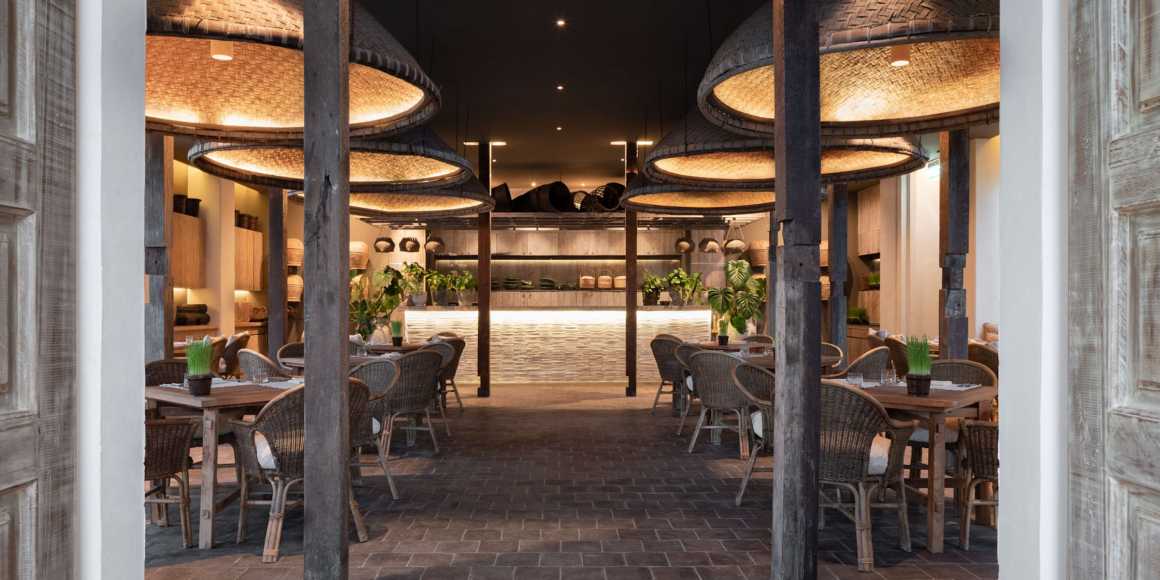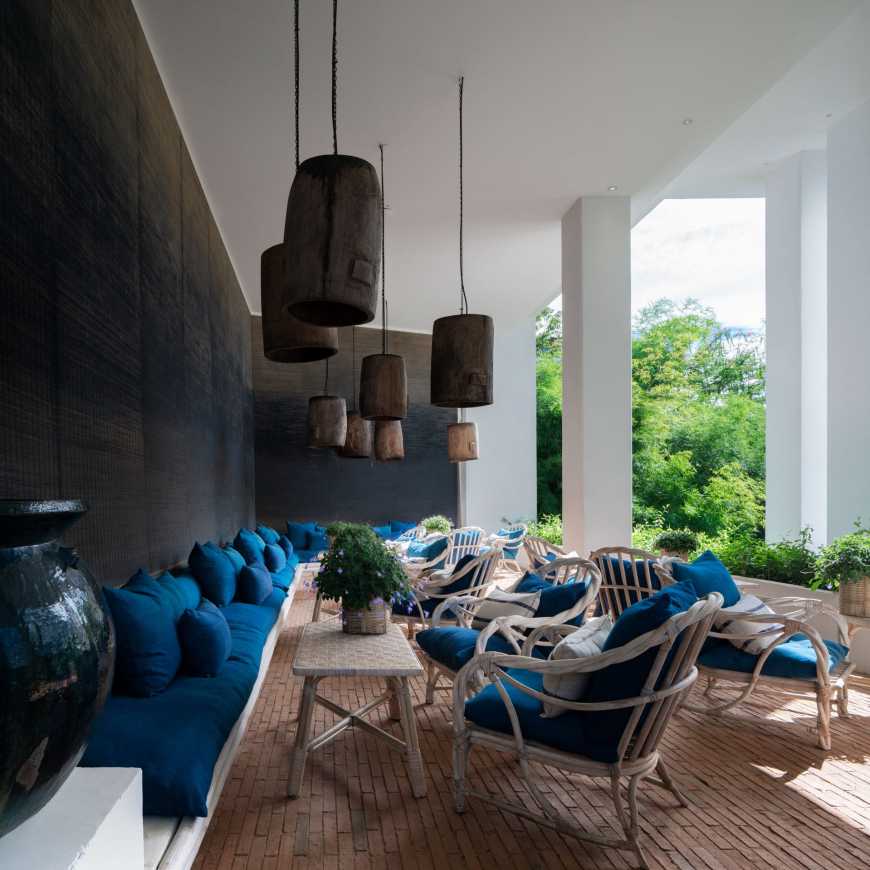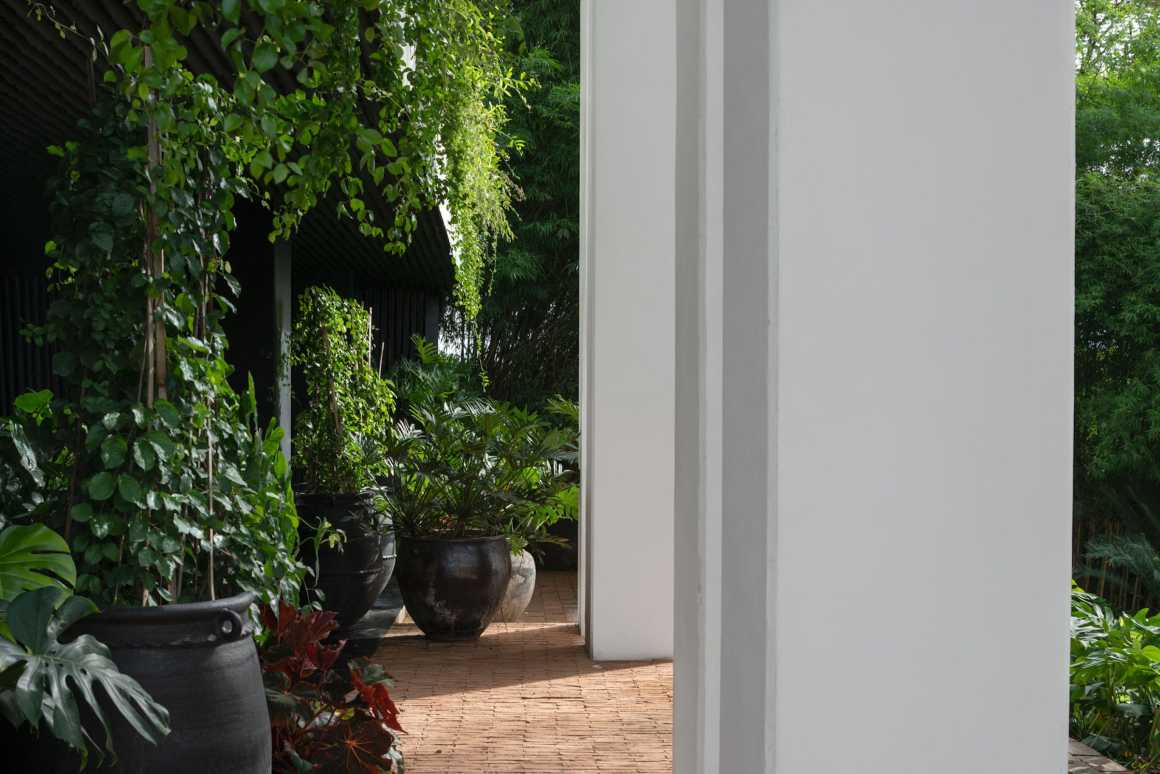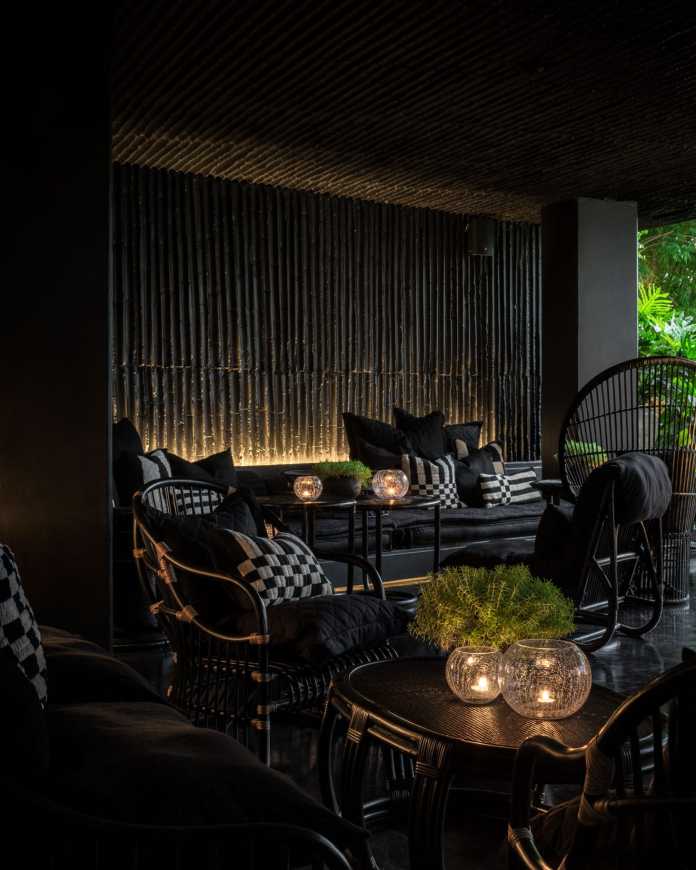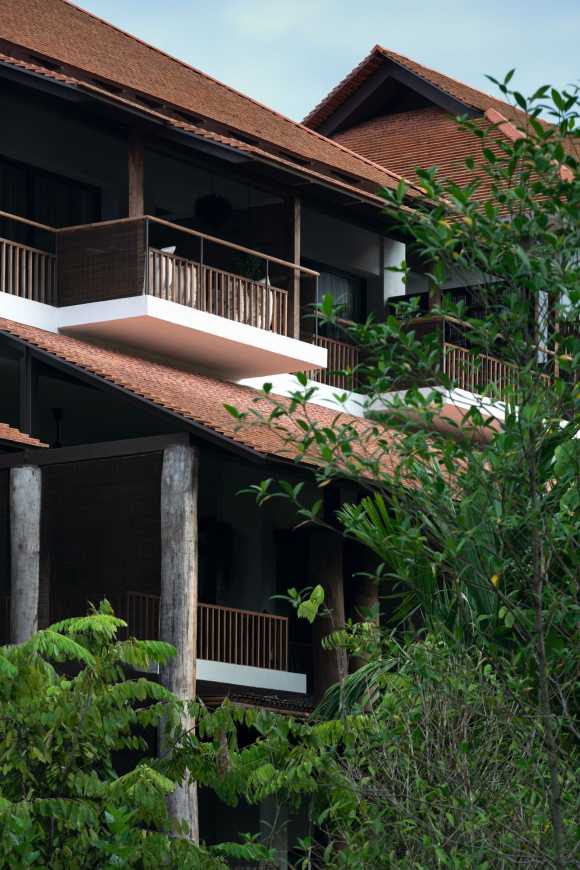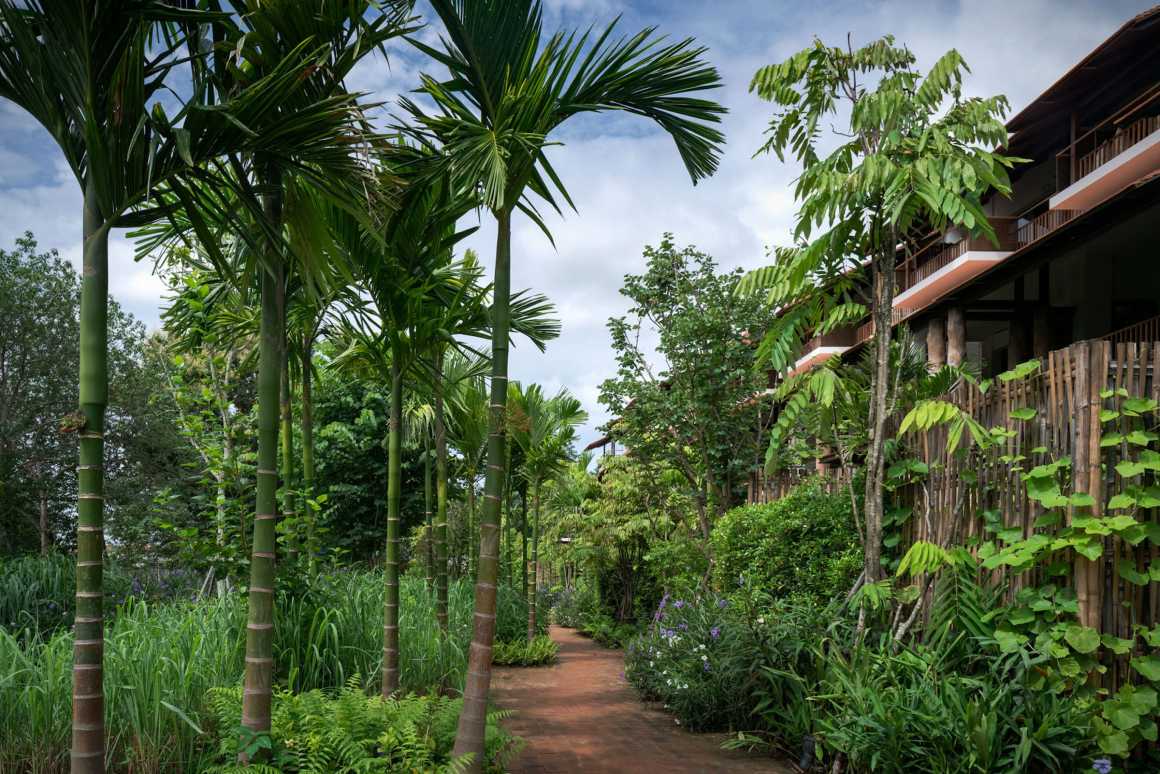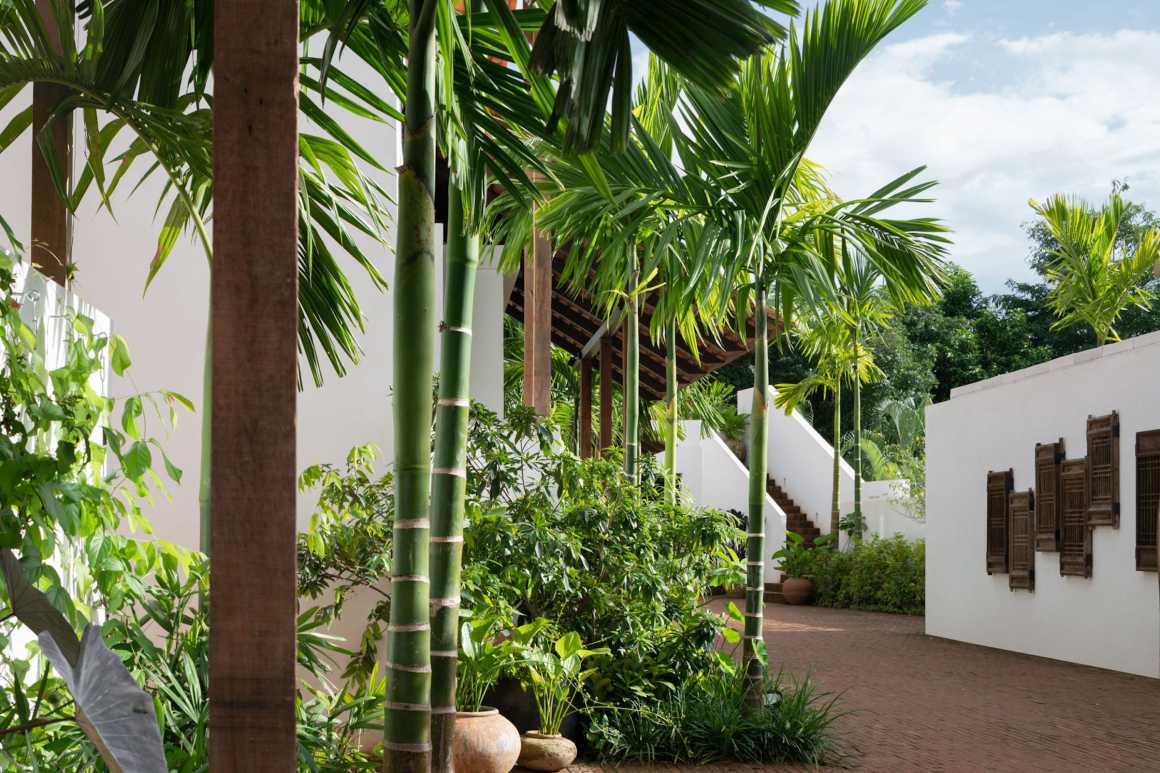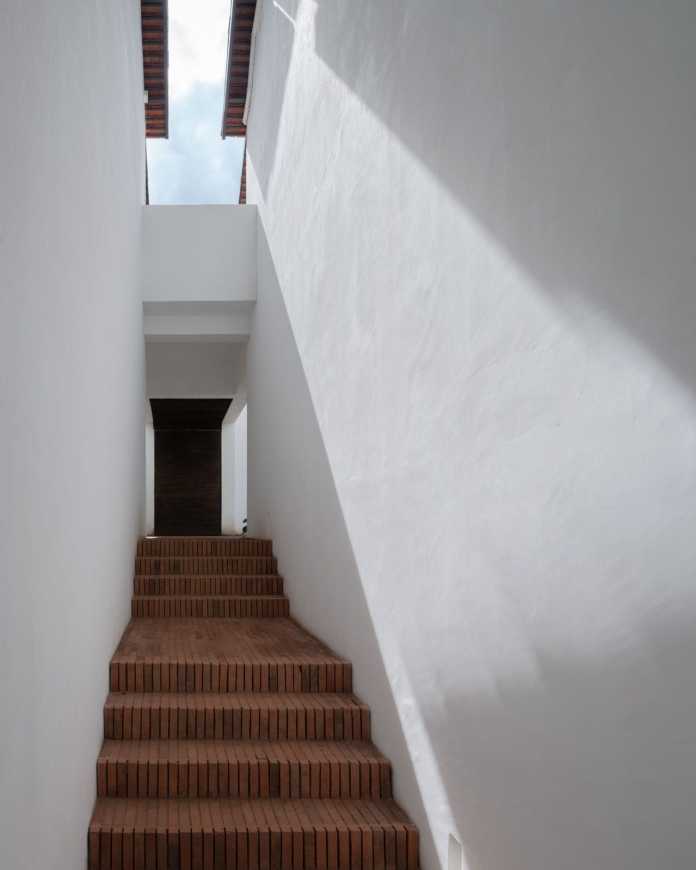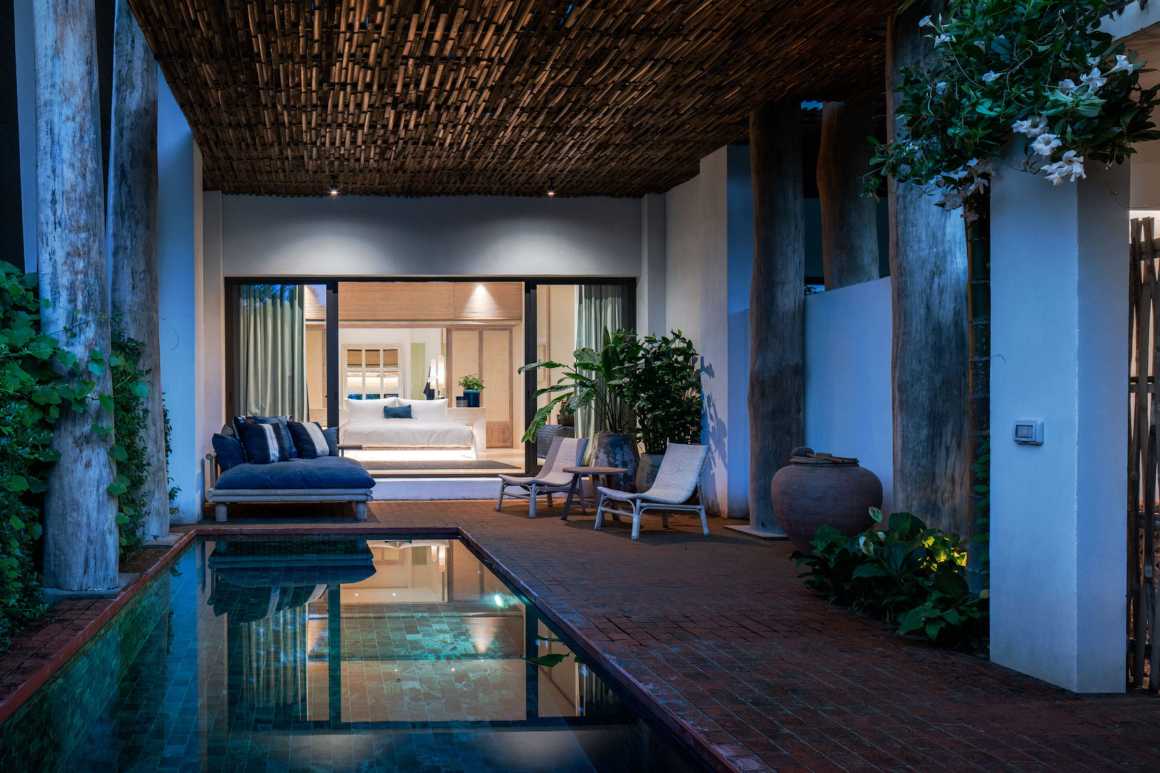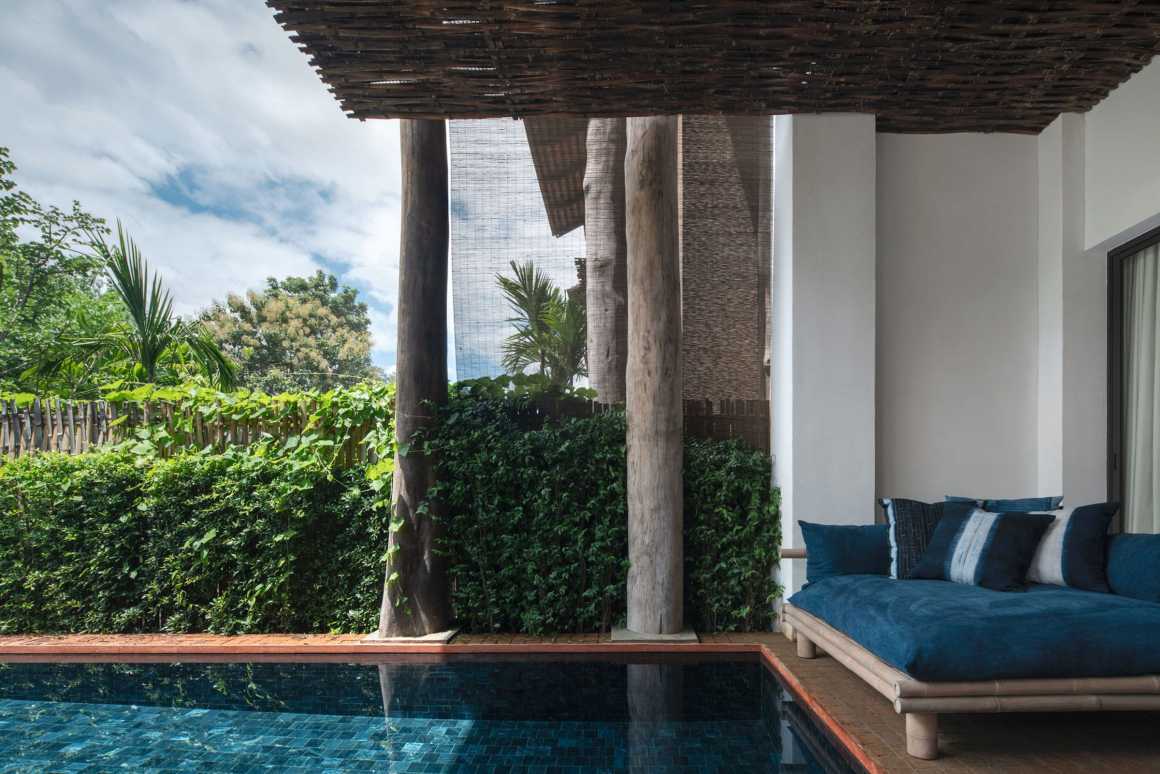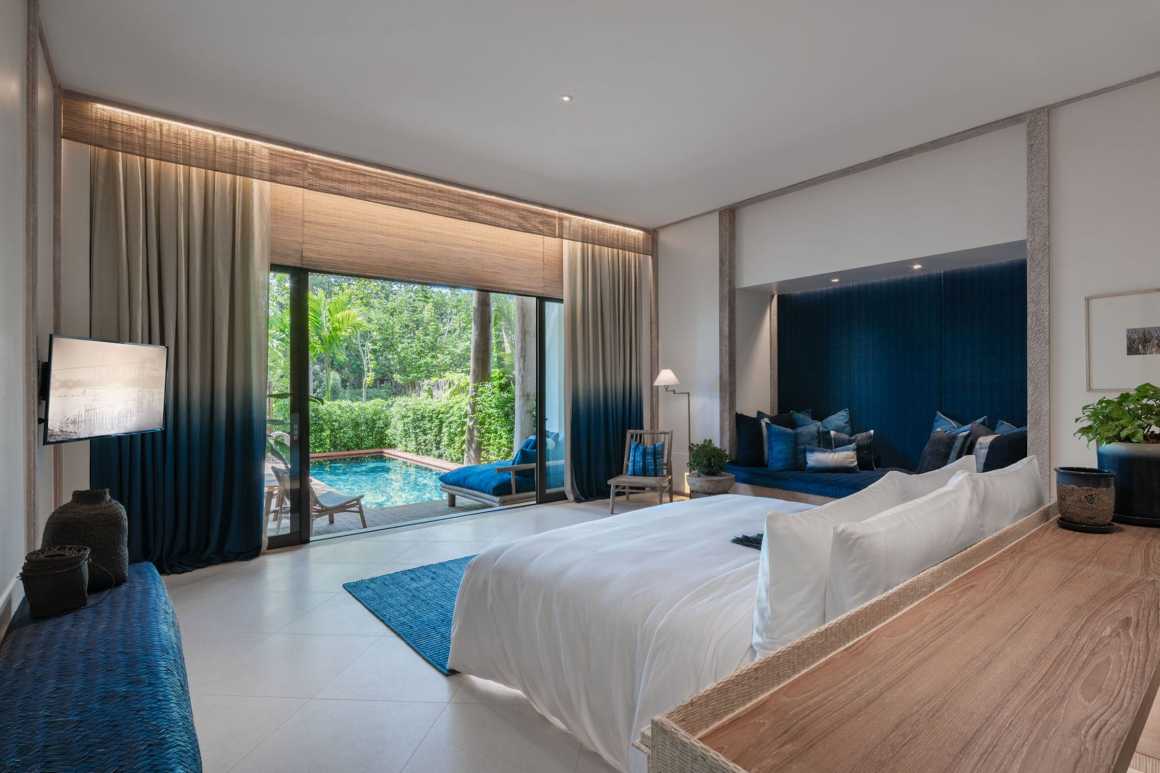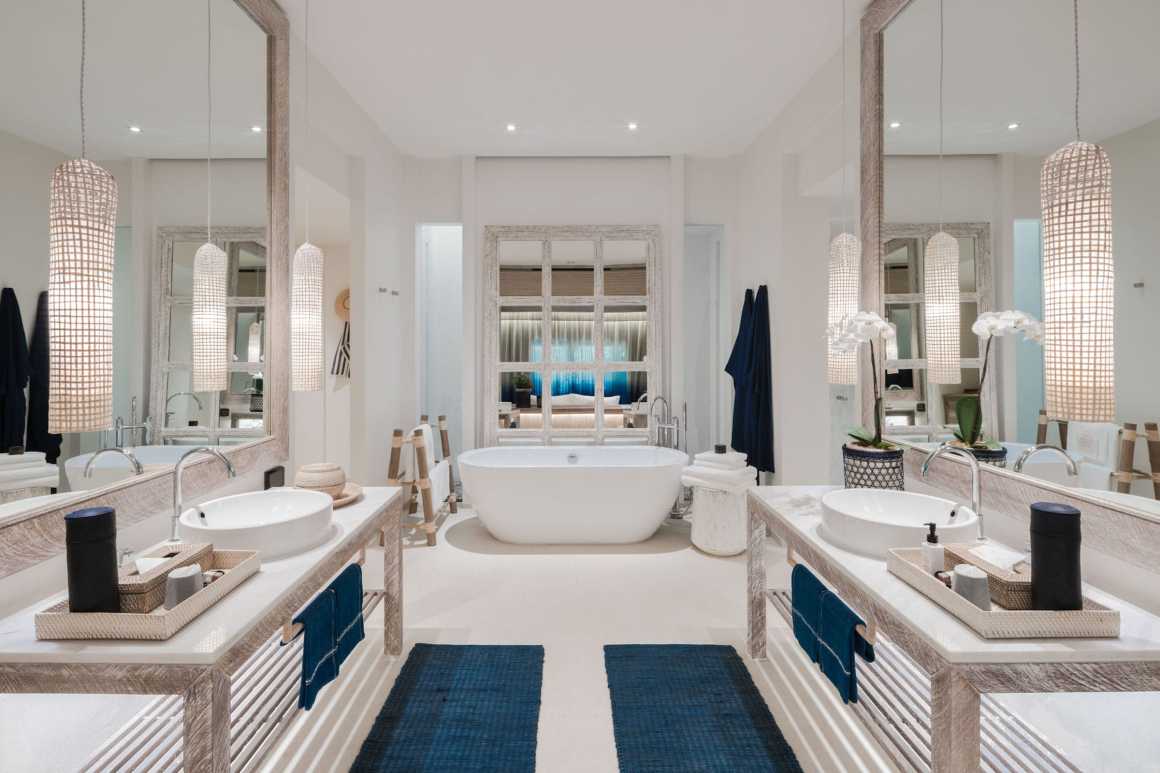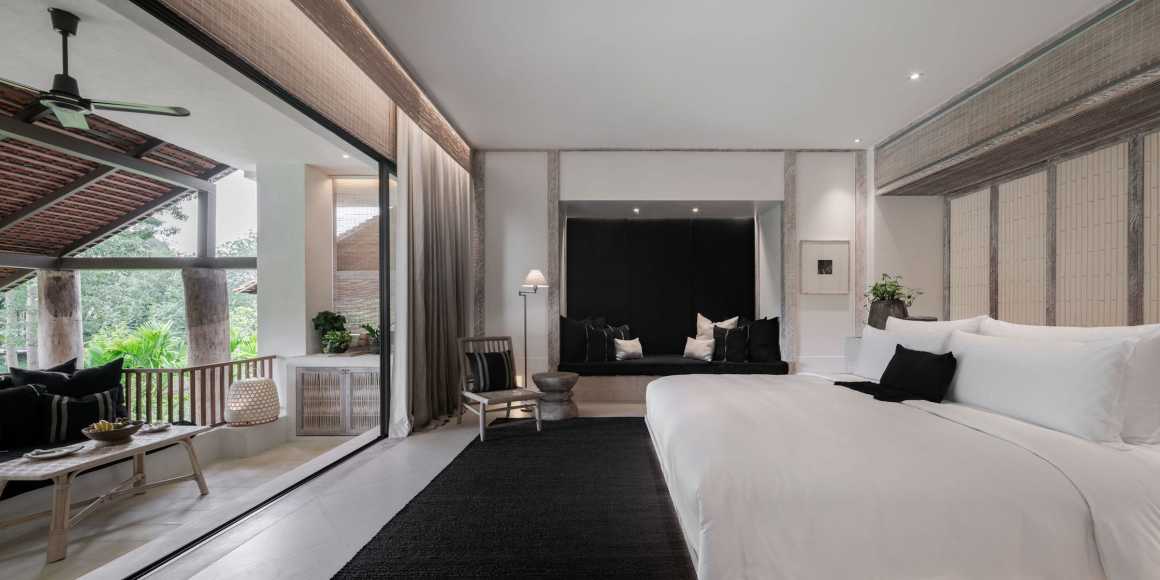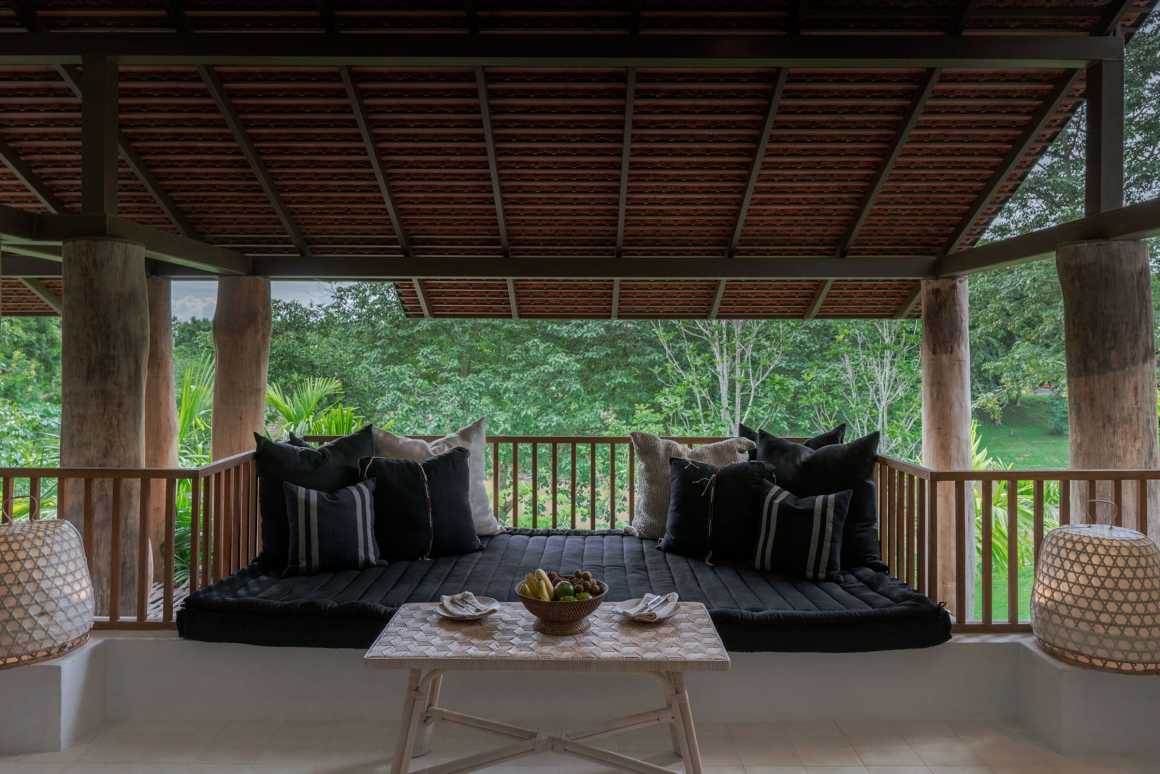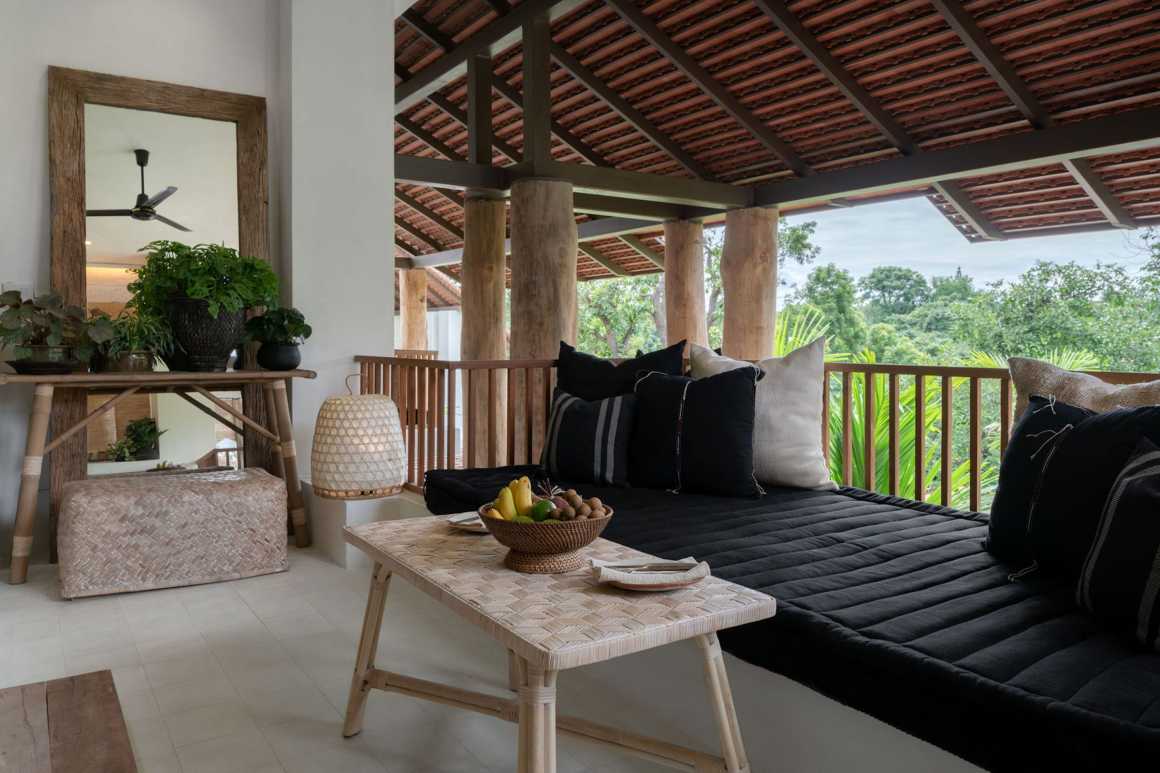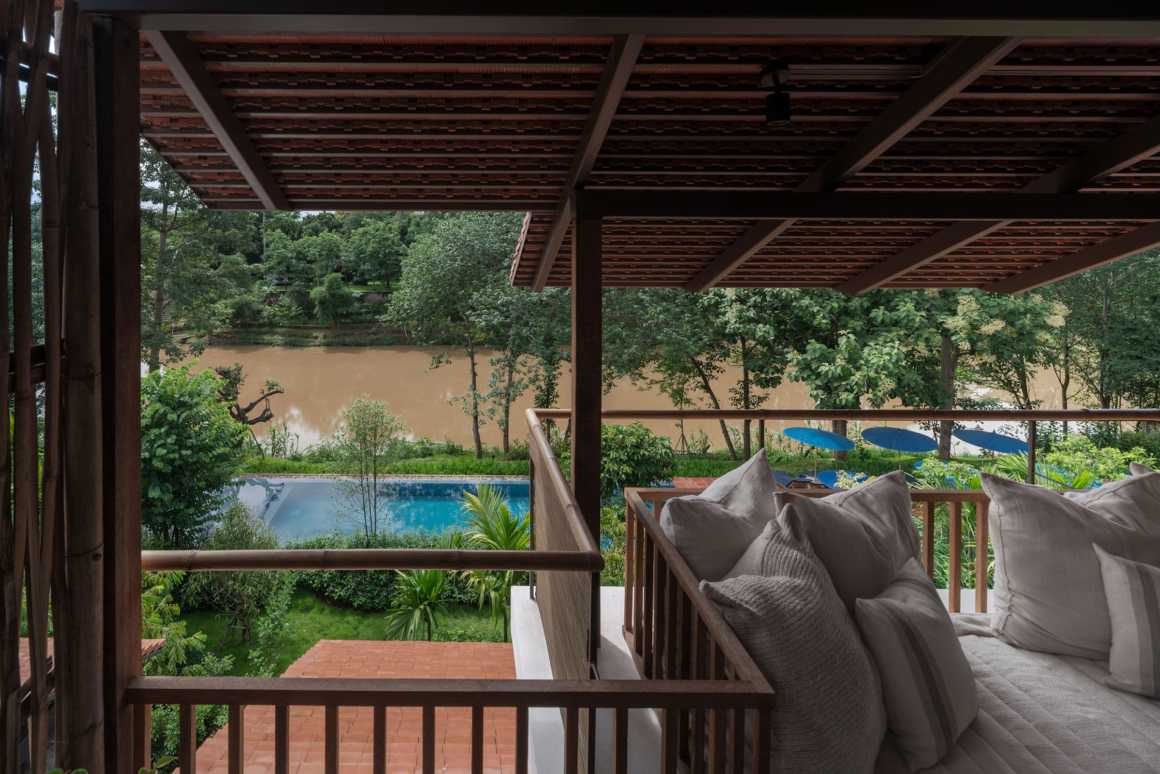 ▼平面图 Master plan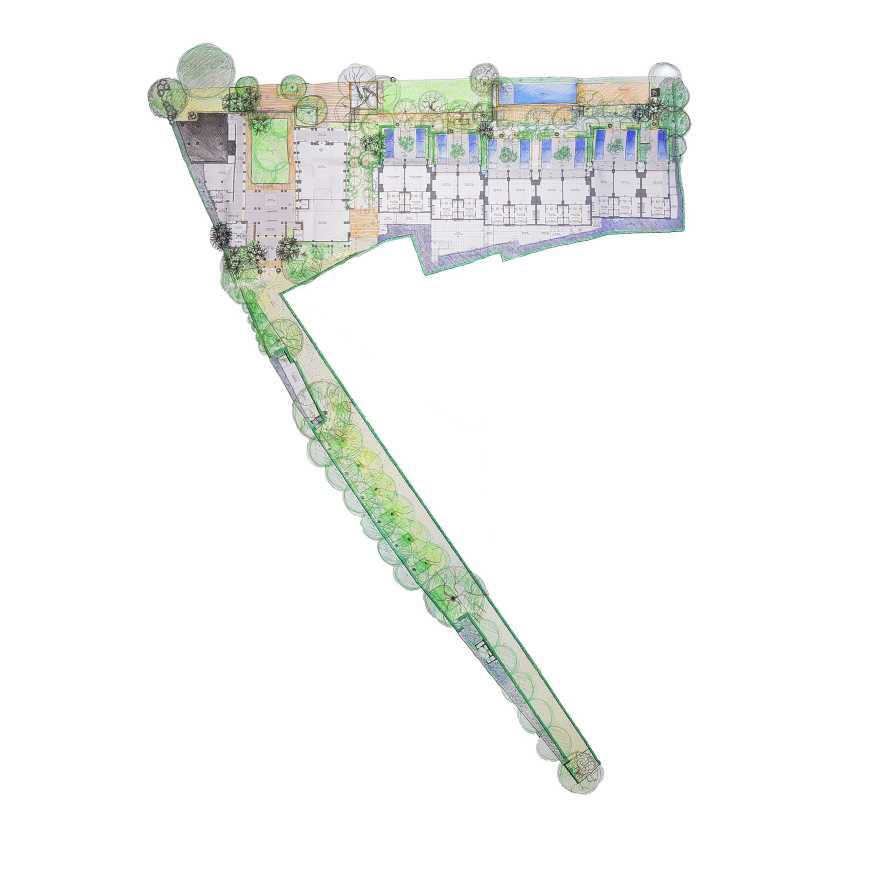 ▼建筑各层平面图 Floor plan


项目名称:Raya Heritage
地点:泰国清迈
设计年份:2015
完成年份:2018
客户:卓越度假酒店有限公司
景观设计:BOONDESIGN
首席设计师:Boonlert Hemvijitraphan
景观面积:4195平方米
照片:Wison Tungthunya/W Workspace
Project name: Raya Heritage
Location: Chiangmai
Design year: 2015
Completion Year: 2018
Client: Premier Resort and Hotels Co.,Ltd.
Design: BOONDESIGN
Leader designer: Boonlert Hemvijitraphan
Landscape area: 4,195㎡
Photo: Wison Tungthunya/W Workspace
更多 Read more about: BOONDESIGN