杭州木杉景观设计有限公司 (简称:木杉景观),于2016年初成立于杭州西子湖畔,以"发现被忽略的美好"为核心理念,重塑空间价值。通过百余项目的设计实践,跃然成为国内较高知名度和美誉度的景观设计新锐机构之一。百人规模的设计团队拥有多元化的国际设计师背景,超前创新的设计理念,并融合了品牌房企职业经理人的管理经验,在景观设计和项目管理中能胜任各种挑战,激发最大化的市场价值与社会价值。
Musun Landscape established in Hangzhou in early 2016, taking "discover the neglected beauty" as the core concept and aiming to reshape the space value. Through more than 100 projects' design, Musun has become one of the new landscape design institutions with high popularity and reputation in China. The design team with hundreds people has diversified designer background including designers from China and aboard. Musun insists advanced and innovative design concept, and integrates the management experience of professional managers from famous estate enterprises. For all the reasons above, It is competent for Musun to overcome various challenges in landscape design and project management, and achieve the maximum market value and social value at the same time.
木杉景观在中高端居住地产景观、城市公共空间景观、文旅规划设计、酒店景观、商业景观、办公与产业园区等各景观专业领域上展现了卓越的项目设计控制能力。我们与龙湖、融信、华润、万科、中梁、合景泰富、绿城、世茂、碧桂园、中南置地、祥生、奥园等一线地产开发商,建立良好合作关系,作品已遍布全国较多省份与城市。设计项目多次荣获园冶杯、园匠杯、金盘奖、地建师地产设计大奖、艾景奖等业内奖项,在业界获得广泛好评。
Musun Landscape shows excellent project design and control ability in various landscape professional fields, such as medium-high level of residential real estate landscape, urban public space landscape, cultural tourism planning and design, hotel landscape, commercial landscape, office and industrial park. Established good cooperative relations with Ronshine, CR Land, Vanke, Zhongliang, KWG Group, Greentown, Shimao Group, Country Garden, Zhongnan Group, Shinsun, Aoyuan and other first-line real estate developers. Our works have been spread in many provinces and cities in China. It has won many awards in the industry, such as Yuanye Award, Yuanjiang Award, Jinpan Award, CREDAWARD, Aijing Award, etc.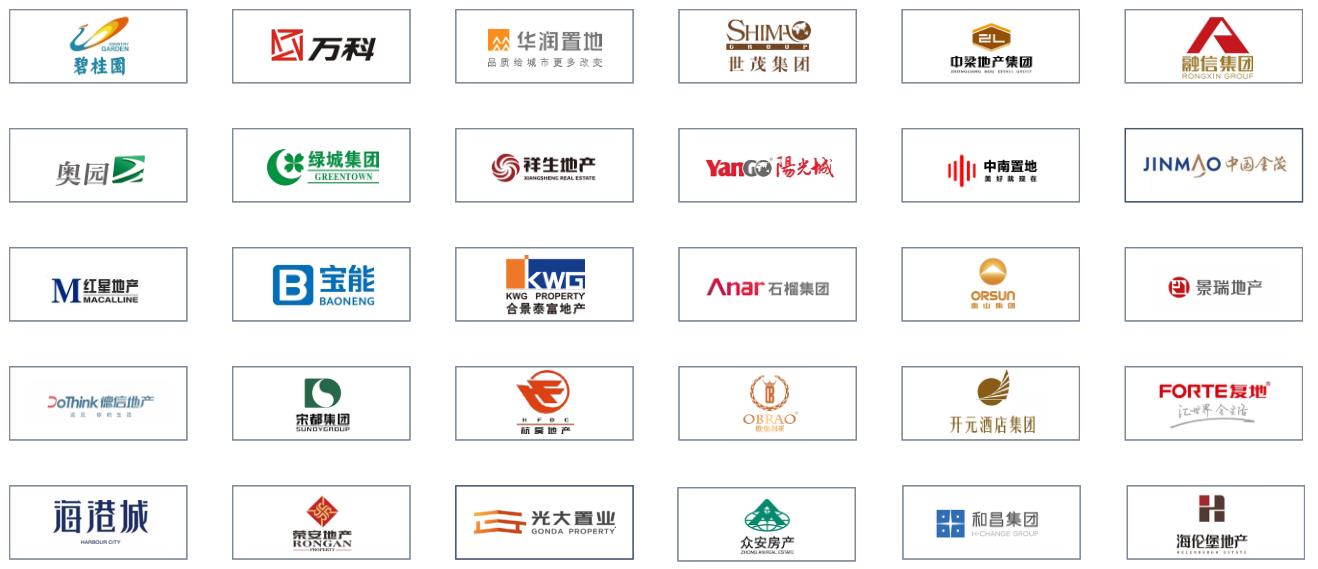 招聘职位 | Position
Ⅰ. 景观方案设计师 Landscape architect
任职资格:
1.园林景观设计、建筑学、环境艺术相关专业本科以上学历;并具有3年以上相关工作经验;
2.可以独立完成节点设计,有一定的汇报能力;
3.熟练使用CAD、SU、PS、lumion等相关专业软件,并有一定的手绘能力;
4.具有良好的沟通协调能力及团队协作意识;
5.具有较强的审美能力,对设计充满激情;
Qualifications:
1. Bachelor degree or above in landscape design, architecture or environmental art; At least 3 years related working experience;
2. Can independently complete node design and have certain reporting ability;
3. Proficient in CAD, SU, PS, Lumion and other relevant professional software, and have certain hand-drawing ability;
4. Good communication and coordination skills and teamwork spirit;
5. Strong aesthetic ability and passion for design;
Ⅱ. 设计实习生(方案、硬景、植物、水电、庭园等方向)Design Intern (Scheme, hard landscape, plant, water and electricity, garden, etc.)
任职资格:
1.建筑学、园林景观设计、环境艺术设计专业 ;
2.具有良好的综合素质和竞争意识者,善于学习,乐于学习;
3.良好的团队合作精神;
4.具有基本的手绘能力和制图软件的运用能力(ps、lumion、su、cad等软件);
Qualifications:
1. Major in architecture, landscape design or Environmental Art design;
2. Those with good comprehensive quality and competitive consciousness are good at learning and willing to learn;
3. Good team spirit;
4. Basic hand-drawing ability and ability to use drawing software (PS, Lumion, SU, CAD, etc.);
Ⅲ. 庭园设计师 Landscaper designer
岗位职责:
1、主要负责景观设计,有较好的审美眼光和独立设计能力;
2、熟悉南北方植物习性,3年及以上庭园、地产景观设计工作经验;
3、能够独立承担种植设计(植物配置),并为现场提供种植施工的指导,达到与硬景设计无缝隙结合,表现项目总体设计风格;
4、有一定的施工现场服务经验,能独立解决现场问题。
任职资格:
1、园林景观相关专业本科学历,工作3年以上,有独立负责项目者优先;
2、熟练掌握word、excel、powerpoint等软件,熟练使用CAD、SU、PS等设计软件;具备良好的完整方案制作能力和方案宣讲解呈报反馈落实能力。
3、熟悉了解全案景观设计服务流程;熟悉设计项目运作流程,具有较强的项目跟踪、管理、协调能力;学习能力强,能应付高压力工作;
Job Responsibilities:
1. Mainly responsible for landscape design, with good aesthetic vision and independent design ability;
2. Familiar with plant habits in the north and south, 3 years or more experience in garden and real estate landscape design;
3. Be able to independently undertake the planting design (plant configuration) and provide guidance for the planting construction on site, so as to achieve seamless combination with the hard scene design and show the overall design style of the project;
4, have certain construction site service experience, can solve site problems independently.
Qualification:
1. Bachelor degree in landscape architecture or related major, working for more than 3 years, with independent project responsibility preferred;
2. Proficient in Word, Excel, powerpoint and other software, proficient in CAD, SU, PS and other design software; Have good ability to make complete plan and plan presentation, presentation, feedback and implementation.
3. Familiar with the whole landscape design service process; Familiar with the operation process of design projects, with strong project tracking, management and coordination skills; Strong learning ability and able to work under high pressure;
Ⅳ. 品牌策划 Brand planning
工作内容:
1、负责公司公众号、官网等专业景观网站整体规划和内容运营,提升影响力和品牌效应;
2、制作公众号及官网推文需要的动画以及视频;
3、较强的数据敏感度,善于挖掘数据背后的情况,并设计可行的优化策略、来达到用户增长和活跃度的提升;
4、有一定设计能力,具备良好的审美。
任职要求:
1、广告学、环艺类、传播学、动画新媒体等相关专业本科以上学历;有文创,相关工作经验者优先;
2、熟悉新媒体运营模式,熟悉新媒体及各类功能操作,熟悉微信公众平台操作和各类微信网页编辑工具;
3、具备一定的文字功底和文案撰写能力,擅长信息搜集与整合,能独立完成各种文案的整合创作和编辑;
4、要求个人有足够的上进心及团队意识,良好的人际交往及沟通能力;
5、工作主动、积极、有责任心及团队协作能力,善于自我管理,承担工作压力。
Job Descriptions:
1. Responsible for the overall planning and content operation of the company's official account, official website and other professional landscape websites to enhance the influence and brand effect;
2. Made animations and videos required by official accounts and official website tweets;
3. Strong data sensitivity, good at mining the situation behind the data, and designing feasible optimization strategies to achieve user growth and activity improvement;
4. Have certain design ability and good aesthetic taste.
Job Requirements:
1. Bachelor degree or above in advertising, environmental arts, communication, animation new media or related majors; Cultural innovation, related work experience is preferred;
2. Familiar with the operation mode of new media, familiar with new media and various functional operations, familiar with the operation of wechat public platform and various wechat web editing tools;
3. Have certain writing skills and copywriting ability, good at information collection and integration, and can independently complete the integration creation and editing of various copywriting;
4. Self-motivated and team oriented, good interpersonal and communication skills;
5. Initiative, positive, responsible and teamwork, good at self-management and working under pressure.
Ⅴ. 景观工程师 Landscape Engineer
岗位职责:
1、全面负责对庭园景观工程相关管理工作;
2、负责各阶段庭园景观成果审查并落实评审意见;
3、负责庭园景观材料选型定板,参与并监督植物选苗工作;
4、负责在庭园施工期间对施工进行监督,跟踪及指导工作以确保所有工程按图施工;
5、负责庭园绿化工程方面的现场施工管理工作并及时予以反馈;
6、管理庭园景观工程全过程成本;
7、负责庭园景观绿化工程验收工作。
任职资格:
1、大学本科及以上学历,园林类相关专业,其他要求符合可放宽至大专;
2、在房产公司或施工单位有5年以上的工作经验;
3、具备较好的景观工程现场管理能力;
4、具有良好的沟通协调能力,团队精神、工作严谨细致,条理性强,富有创造力;
Job Requirements:
1. Fully responsible for the management of garden landscape engineering;
2. Responsible for the review of landscape achievements at each stage and the implementation of the review opinions;
3. Responsible for the selection and selection of landscape materials, participated in and supervised the selection of plant seedlings;
4. Responsible for supervising the construction, tracking and guiding the work during the construction of the garden to ensure that all projects are constructed according to the drawings;
5. Responsible for on-site construction management of garden greening project and timely feedback;
6. Manage the whole process cost of landscape engineering;
7. Responsible for the acceptance of landscape greening project.
Qualifications:
1. Bachelor degree or above, major in landscape architecture, other requirements can be relaxed to junior college;
2. More than 5 years working experience in real estate company or construction unit;
3. Good on-site management ability of landscape engineering;
4. Good communication and coordination skills, team spirit, rigorous and meticulous work, organized and creative;
Ⅵ. 产品运营 Product operation
任职要求:
1、负责产品的市场渠道开拓与销售工作,维护和开拓新的销售渠道和新客户,执行并完成公司产品销售计划。
2、根据公司市场营销战略,提升销售价值,控制成本。
3、与客户保持良好沟通,实时把握客户需求。为客户提供主动、热情、满意、周到的服务。
4、动态把握市场价格,定期向公司提供市场分析及预测报告和个人工作周报。
5、及时收集用户意见,对公司营销策略、售后服务、等提出参考意见。
8、学习力强,了解工业,具有利用网络设计行业者优先;从事网络与多媒体平台销售与营销经历者优先。
9、有产品包装、活动策划、自媒体及短视频内容制作的经验;
10、团队意识强、有一定审美标准;
11、全日制本科以上学历、艺术类及形象气质佳者专业优先。
Job Requirements:
1. Responsible for market channel development and sales of products, maintaining and developing new sales channels and customers, and implementing and completing the company's product sales plan.
2. Enhance sales value and control costs according to the company's marketing strategy.
3. Maintained good communication with customers and grasped their needs in real time. To provide customers with initiative, enthusiasm, satisfaction, thoughtful service.
4. Grasp market price dynamically, provide market analysis and forecast report and personal work weekly report to the company regularly.
5. Timely collect users' opinions, and put forward reference opinions on the company's marketing strategy, after-sales service, etc.
8. strong learning ability, understand the industry, with the use of network design industry is preferred; Experience in network and multimedia platform sales and marketing is preferred.
9. Experience in product packaging, event planning, We-media and short video content production;
10. Strong team spirit and certain aesthetic standards;
11. Full-time bachelor degree or above, major in art and good image temperament is preferred.
申请方式 | How to apply
有意者请将本人的简历及作品集发送至招聘邮箱
邮箱地址: hr@musun-la.com
邮件发送格式:  名字+应聘岗位(作品集必须为本人独立完成,如有合作项目请注明本人工作内容和参与时长)
公司地址:  杭州上城区凤凰山脚路7号凤凰街25号木杉景观
公司座机:  0571-86895567
人事电话: 18157185357 丁女士
If you are interested in our positions, please send your resume and portfolio to the recruitment email
Email address: hr@musun-la.com
Email sending format: name + candidate position + school major (The portfolio must be completed independently. if there are cooperation projects, please indicate work content and participation time)
Company address: MUSUN landscape at No.25 Fenghuang Street, No.7 Fenghuang Shanjiao Road, Shangcheng District, Hangzhou
Office Number: 0571-86895567
Personnel telephone: 181 5718 3357  Miss Ding
木杉景观作品展示 | Works Show
▽ 合景美的•美云合府
▽ 龙湖融信•天琅府
▽ 荣安•棠樾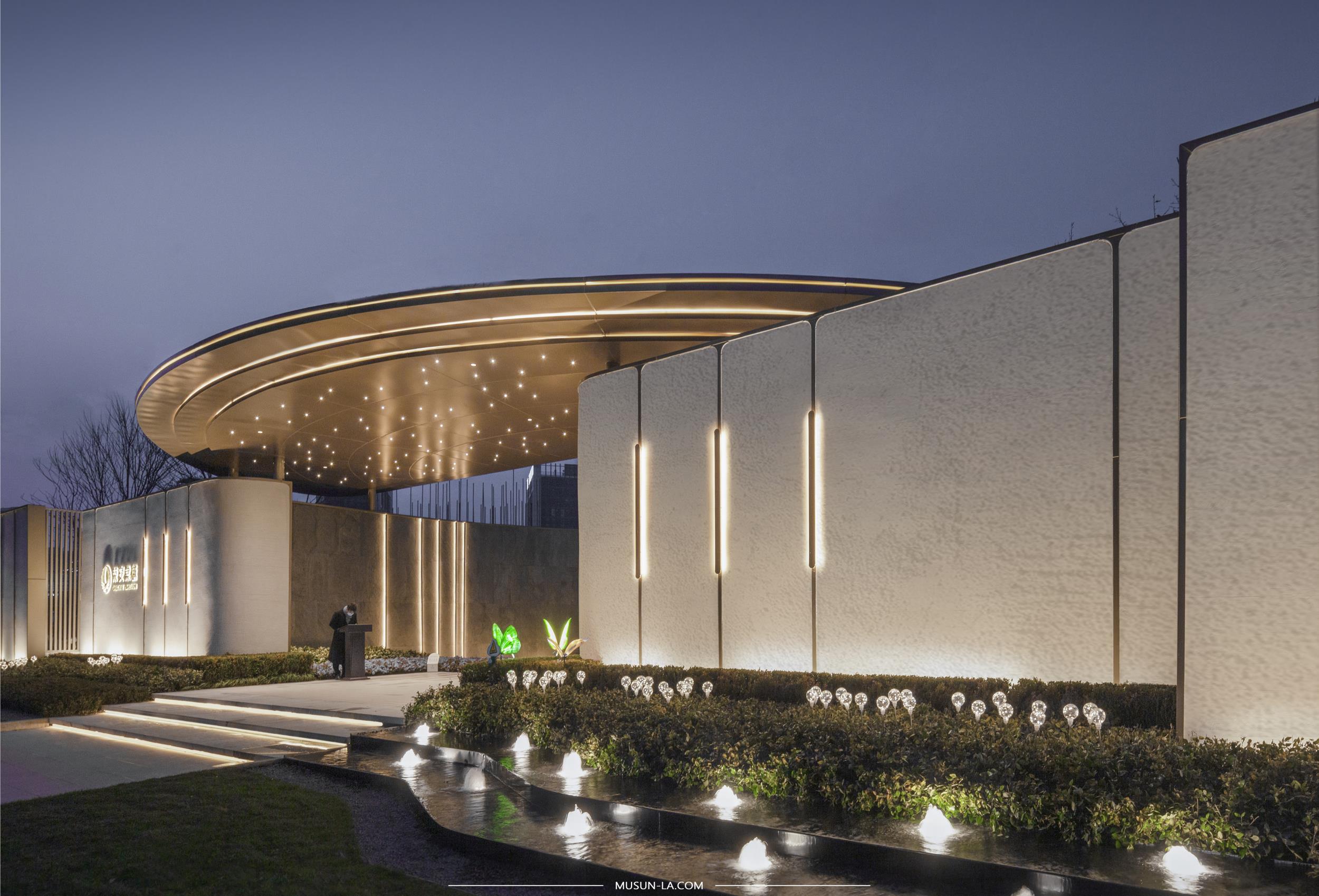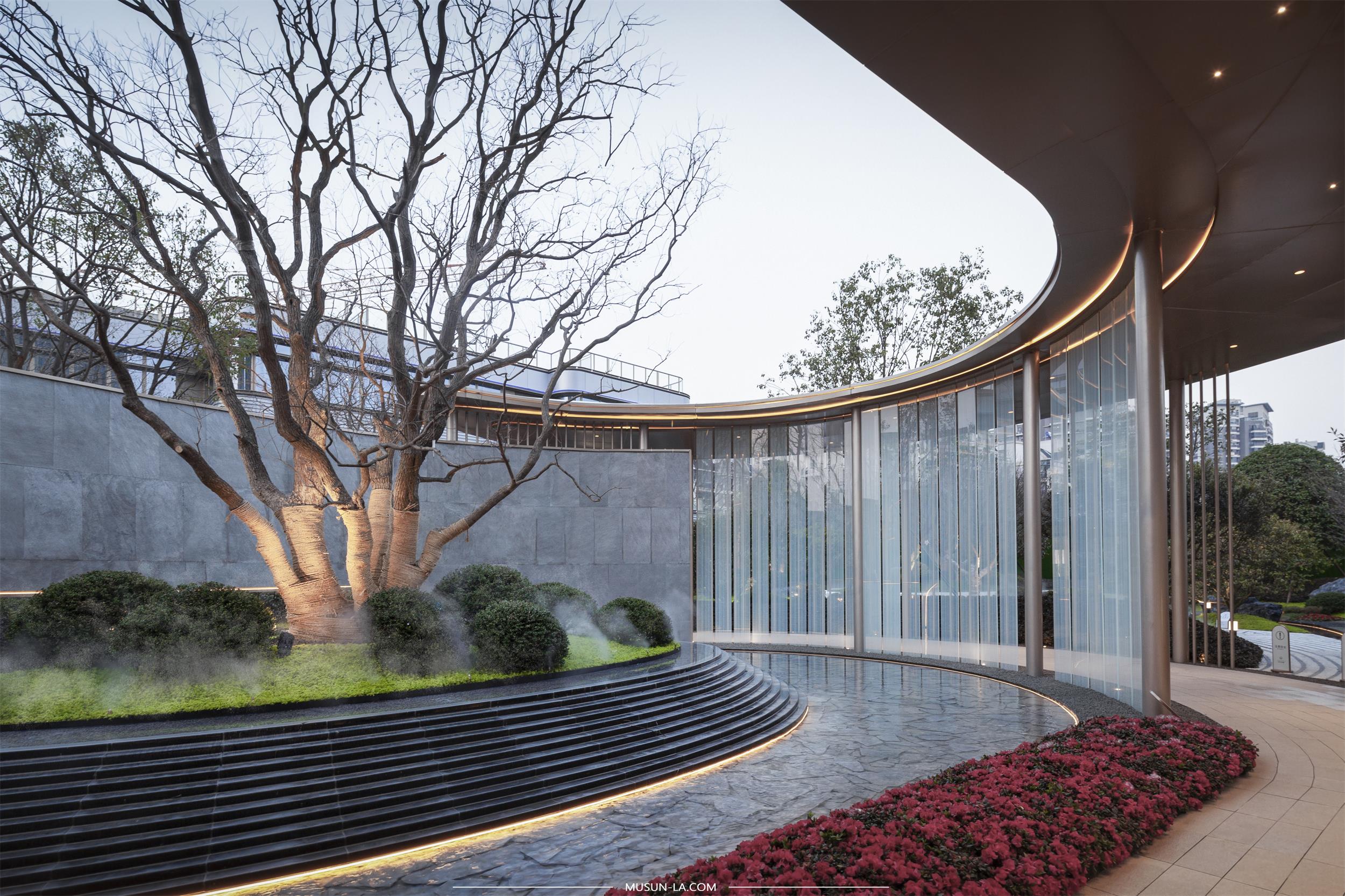 办公环境 | Our office
公司名片 | Join us
公司地址 / Address: 杭州上城区凤凰山脚路7号凤凰街25号木杉景观
招聘邮箱 / Email: hr@musun-la.com
招聘电话 / Tel: 181 5718 3357 丁女士