华泽景观 是一家以创意为导向,长期专注于高端城市住宅、别墅、广场公园、商业地产及风景度假区等公共空间的景观设计与咨询的专业机构,拥有与国际接轨的专业设计理念,并十分注重客户服务,我们认为"协同客户成就卓越与价值"是公司追求的目标!
Hwazoe Landscape is a professional institute guided by creativity, concentrating on landscape and consultation of high-end city house, villa, plaza park, commercial real estate, scenery holiday resort and other public spaces on long-term basis, which owns professional design concept compatible with international convention. Besides, we are keen on customer service and insist on the principle of 'Cooperation with clients to achieve excellence and value' is our pursuing target!
华泽景观是年轻而富有生机的设计机构,高昂的创作激情和追求卓越的务实态度是服务的基础。我们愿与更多的有识之士合作,通过精彩的设计作品来共同创造更加美好的生活空间。
我们的核心竞争力
1. 专注地产景观,深刻理解中国地产市场,做到产品、客户的共赢。
2. 饱满的设计热情,务实和远见交汇;擅长景观和建筑、城市空间、场所精神的融合。
3. 规范流程,沟通紧密,精品的小团队服务,提供高品质的景观支撑。
4. 从创新设计到施工配合,具备全程化的实操经验,协助甲方全程把控效果—做到"所得即所想",弥补市场短板。
Hwazoe Landscape is a young design institute full of vitality. High-emotional creation passion and the pragmatic attitude of pursuing excellence is the service basis. We wish to cooperate with more far-sighted personages to create better life space through wonderful design works.
Core competitiveness
1. Focus on estate landscape and have profound understanding on Chinese real estate market to achieve win-win of products and customers.
2. Joint of full design passion, practice and foresight;  be skilled in fusion of landscape, architecture, city space and place spirit.
3. Standard procedure, tight communication and boutique small-team service can provide high-quality landscape support.
4. The full-process practice experience from innovative design to construction coordination can assist Party A to control the effect, achieve "what goes around comes around" and make up the short slab of market.
招聘职位| Position
Ⅰ. 主创设计师 Chief Designer
岗位职责:
1. 编制项目计划,制定设计标准,控制景观实施效果,落实设计进度控制和人员安排;
2. 负责景观园林规划的设计概念、方案并深化方案,配合施工图设计师完成施工图设计;
3. 准确理解项目设计意图,充分表达设计理念,完成有创新力、有想象力及实施性强的设计方案;
4. 进行有效方案汇报,并能针对专业技术问题提出解决办法;
5. 与甲方进行有效的沟通以保证项目设计的高效率及准确性。
任职要求:
1. 园林、环境艺术、建筑规划等相关专业本科以上学历;
2. 五年以上景观设计工作经验;
3. 有较强文案功底,熟练运用AutoCAD、PS、SU等设计软件;
4. 具有良好的方案设计能力及方案理解能力,良好的空间感和尺度感;
5. 强烈的责任心,优秀的沟通协调能力,能有效的控制设计周期和景观实施效果;
6. 热爱并专注设计,有职业理想,具有良好的职业道德素质与高度的敬业精神与团队协作意识。
Job Responsibilities:
1. Compile the project plans,  formulate the design standard, control the landscape construction effect and put the design schedule control and staff arrangement in place;
2. Be responsible for the design concept, scheme of landscape planning and deepen the scheme. Coordinate with the construction designer to finish the design of construction drawing;
3. Exactly comprehend the project design intention and fully express the design concept to finish the design scheme with innovation, imagination and strong implementation;
4. Proceed effective scheme report and put forward the solutions focused on professional technical problems;
5. Conduct effective communication guarantee the high-efficiency and accuracy of the project design.
Job Requirements:
1. Relevant Majors of landscape, environmental art and architecture planning with Bachelor's Degree or above;
2. More than five years' working experience on landscape design;
3. Have better copy writing basis and skillfully apply the design software of  AutoCAD, PS and SU;
4. Have better scheme deign ability and scheme comprehension capacity, good space sense and dimension sense;
5. Stronger responsibilities and excellent communication and coordination ability. Be able to effectively control design cycle and landscape implementation effect;
6. Ardently love and focus on design with professional ideals, good professional ethics quality, high dedication spirit and teamwork consciousness.
Ⅱ. 方案设计师 Landscape Designer
岗位职责:
1. 根据项目负责人安排的工作,完成绘制设计图纸;
2. 参与景观方案的设计和深化工作;
3. 组织绘制平面及其他表达设计意图的效果图;
4. 收集最新的景观设计图片;
5. 配合项目负责人完成项目资料的归档整理工作;
6. 完成领导交予的其他任务。
任职要求:
1. 园林、环境艺术、建筑规划等相关专业本科以上学历;
2. 2年及以上相关工作经验,熟练使用CAD、PS、SU、LUMION等专业设计软件;
3. 具备较强的方案构思及表现能力或具备丰富的方案深化、扩初、施工图能力。
Job Responsibilities:
1. Finish the mapping of design drawing in accordance with the work arranged by the project leader;
2. Participate in the design and deepening work of landscape scheme design;
3. Organize the mapping of plane graph and other design sketches to express design intentions;
4. Collect the newest landscape design pictures;
5. Coordinate with the project leader to finish the filing and arrangement work of project materials;
6. Complete other missions arranged by the leader.
Job Requirements:
1. Relevant Majors of landscape, environmental art and architecture planning with Bachelor's Degree or above;
2. More than two years' relevant working and skillfully apply the professional design software of  AutoCAD, PS, SU and LUMION;
3. Bear with stronger scheme conception and expressive ability or have rich scheme deepening, expansion and construction drawing design abilities.
Ⅲ. 施工图设计师 Construction Drawing Designer
岗位职责:
1. 充分了解方案设计的要求,深化CAD工程图纸绘制;
2. 配合项目负责人独立完成景观总图、节点设计、绘制扩初、施工图阶段图纸;
3. 负责景观工程施工图现场交底,施工现场支持服务工作;
4. 重视时效和质量,把握工作进度并在规定时间提交成果。
任职要求:
1. 工民建、景观设计等相关专业毕业,需要3年以上工作经验;
2. 非常熟练地应用AutoCAD等电脑软件;
3. 思维清晰、学习能力强,具有一定的沟通协调能力;
4. 诚实、正直、有强烈的使命感和工作责任心、良好的沟通能力与表达能力,有较好的理解能力及悟性;
5. 有团队精神、吃苦耐劳;
6. 工民建毕业,能做景观结构图者优先考虑;
7. 有较强后期服务能力。
Job Responsibilities:
1. Fully acknowledge the requirements of scheme design and deepen the mapping of CAD engineering drawing;
2. Coordinate the project leader to independently finish the general drawing, node design, mapping expansion, stage drawing of construction of the landscape;
3. Be responsible for the scene disclosure of landscape engineering construction drawing and support the service work in the construction field;
4. Attach importance to the aging and quality. Master the work schedule and submit the effect at the given time.
Job Requirements:
1. Graduated from relevant majors of industrial and civil construction and landscape design with more than three years' working experience;
2. Expertly apply the computer software of AutoCAD and so on;
3. Clear thinking, stronger learning ability and certain communication and coordination ability;
4. Be honest and righteous with stronger mission sense and work responsibilities, good communication ability and expression ability, better comprehension ability and  intelligence;
5. Have teamwork spirit and be able to bear hardships;
6. The ones who graduate from the major of  industrial and civil construction and can map the landscape structure drawing shall be given priority;
7. Have stronger later-period service ability.
Ⅳ. 助理设计师(方案/园建/植物)  Assistant designer  (Programme/Construction Drawing /Planting)
任职要求:
1. 配合设计师完成辅助设计工作;
2. 风景园林、环境艺术或相关专业本科应届及在校毕业生;
3. 热爱设计,有较强的领悟能力、有较强的学习力;
4. 有责任心,态度积极阳光,具有团队合作精神;
5. 掌握基本的设计软件(office办公软件/PS/CAD/SU等),具有一定的手绘能力。
Job Requirements:
1. Coordinate the designer to finish aided design work;
2. Fresh graduates or graduates with majors of landscape architecture and environment art or relevant majors;
3. Ardently love design with stronger comprehension ability and stronger learning ability;
4. Have responsibilities with positive, sunny attitudes and teamwork spirit;
5. Master basic design software (office software/PS/CAD/SU, etc.) and have certain freehand sketching ability.
Ⅴ. 植物设计师 Planting Designer
岗位职责:
1. 概念方案及方案阶段的基础上,完成植物方案设计,提出种植策略、风格和分析;确定植物空间设计,乔、灌、地被线的设计和植物组合等;
2. 协助植物方面模型效果、效果图质量控制;
3. 与项目组配合,完成扩初及施工图设计,控制植栽造价,并与甲方进行沟通;
4. 项目图纸变更,现场服务及甲方交流函件制作;
5. 与甲方及施工单位进行植物打样、苗木选型及现场配合;
6. 项目竣工验收;
7. 完成植物总工及项目负责人交代的其他事务。
任职要求:
1. 较强的植物设计能力和较高的审美能力,善于表达设计理念;
2. 三年以上植物设计经验。风景园林、园林专业专科以上学历毕业。熟悉西南地区常见植物的形态和生长习性,对植物软景设计有一定的经验;
3. CAD绘图软件熟练,责任心强,有团队合作精神。
Job Responsibilities:
1. Complete the planting design and put forward the planting strategy, style and analysis based on the concept scheme stage; determine the plant space design, tree, shrub, ground cover line design and plant combination, etc;
2. Assist in quality control of plant model effect and effect drawing;
3. Cooperate with the project team to complete the detailed design and construction drawing design, control the planting cost, and communicate with our client;
4. Project drawing change, on-site service and communication letter production;
5. Test the plant samples, seedling selection, site cooperation with client and construction unit;
6. Project completion acceptance;
7. Complete other tasks assigned by chief engineer and project leader.
Job Requirements:
1. Strong plant design ability and aesthetic ability, good at expressing design ideas;
2. More than 3 years plant design experience. College degree or above in Landscape Architecture. Familiar with the shape and growth habit of common plants in Southwest China, have some experience in plant soft design;
3. Proficiency in CAD, strong sense of responsibility and teamwork spirit.
以上职位工作地点均位于重庆 The above position are based in Chongqing, China.
申请方式| How to apply
请将简历、作品集(PDF格式)发送至招聘邮箱:610026596@qq.com或致电程女士:17774909211,期待你的加入!(邮件主题请标注'应聘岗位+Mooool应聘')
Please send your resume,Portfolio(PDF format) to 610026596@qq.com or phone call Ms. Cheng: 17774909211, looking forward to your joining! (Please indicate your applied position and Mooool employment  in the topic of e-mail)
华泽作品展示| Works Show
▼协信 天骄观澜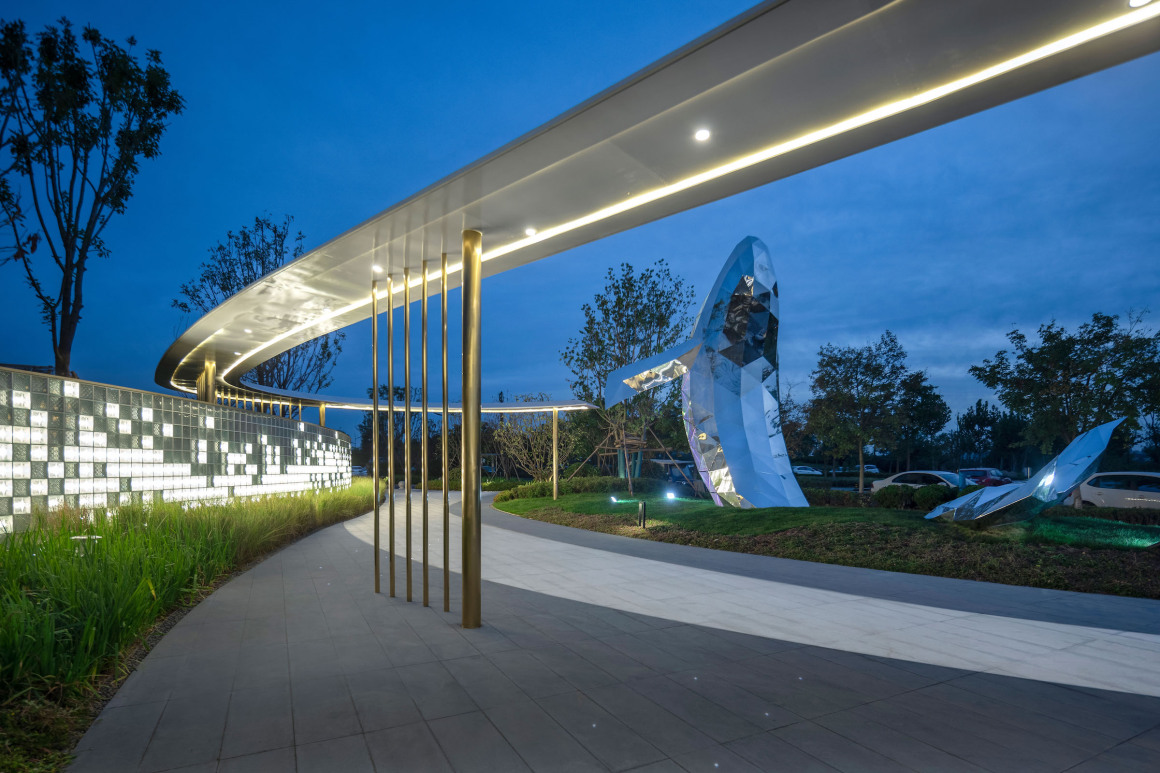 ▼东原 阅璟山(施工图设计)
▼金科 永川 礼悦东方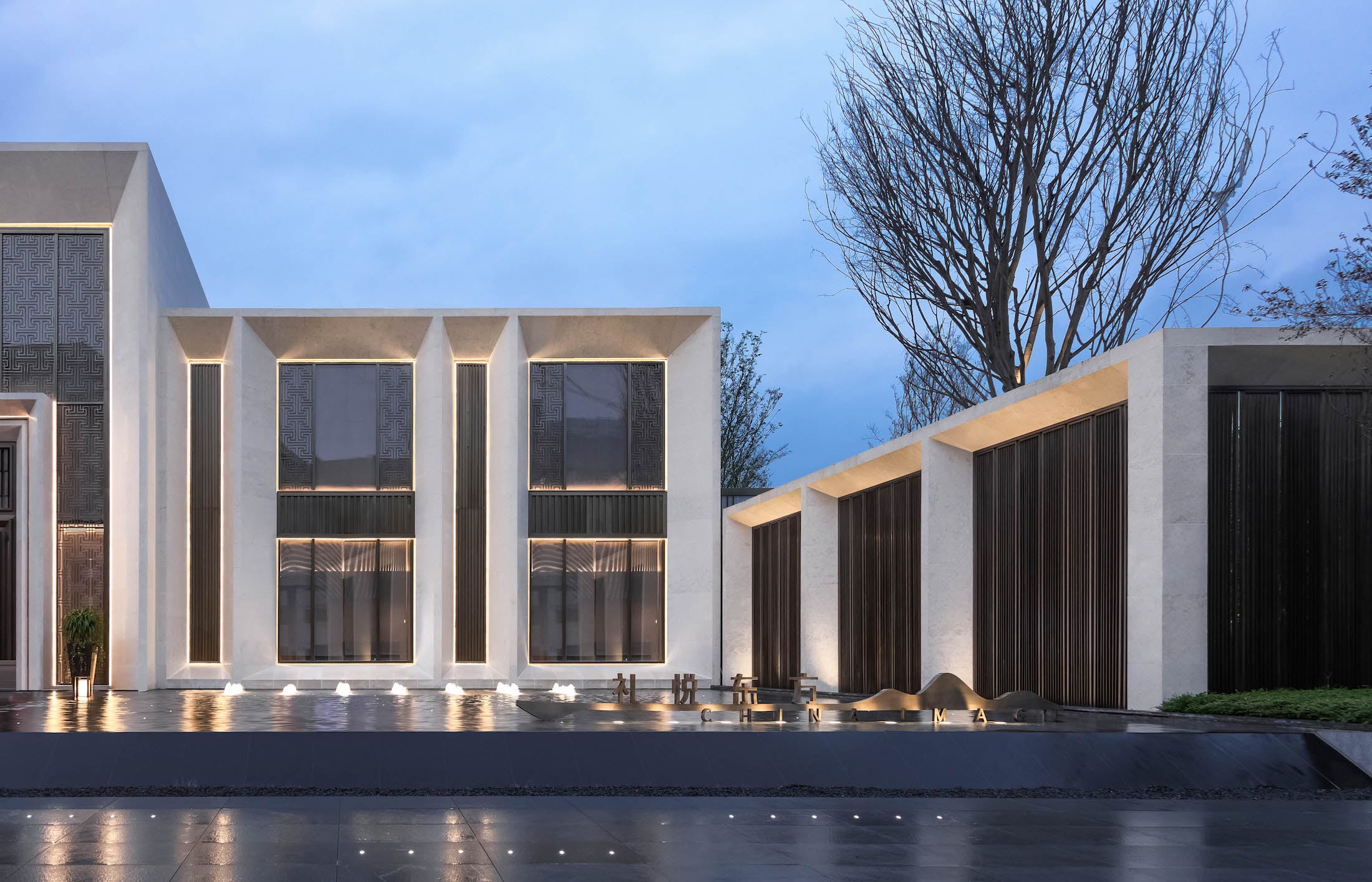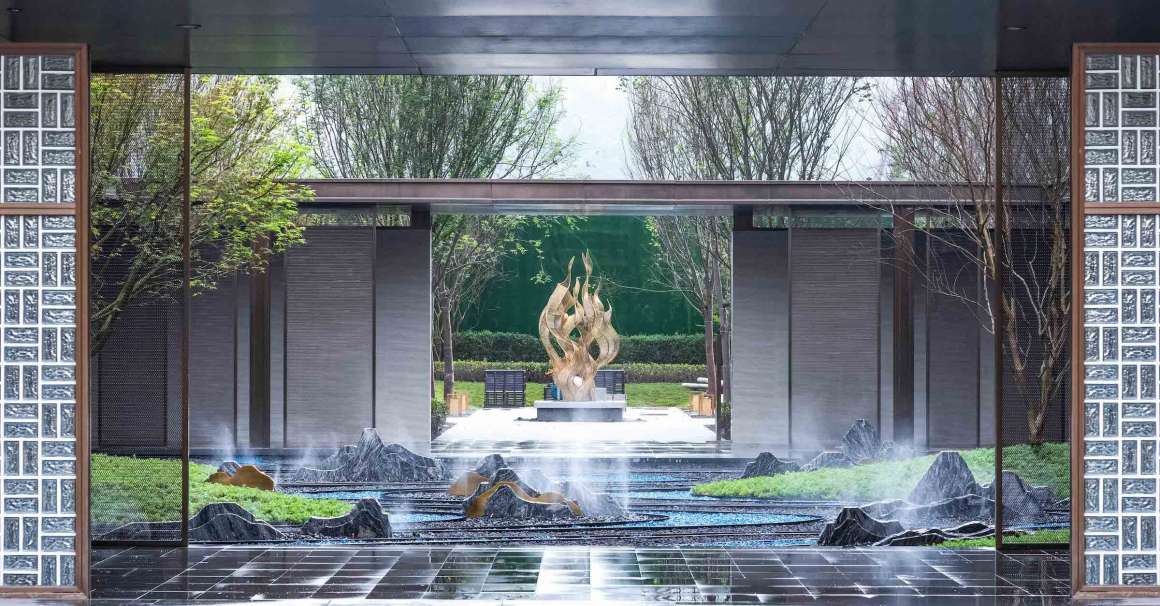 ▼金科 铜梁 集美东方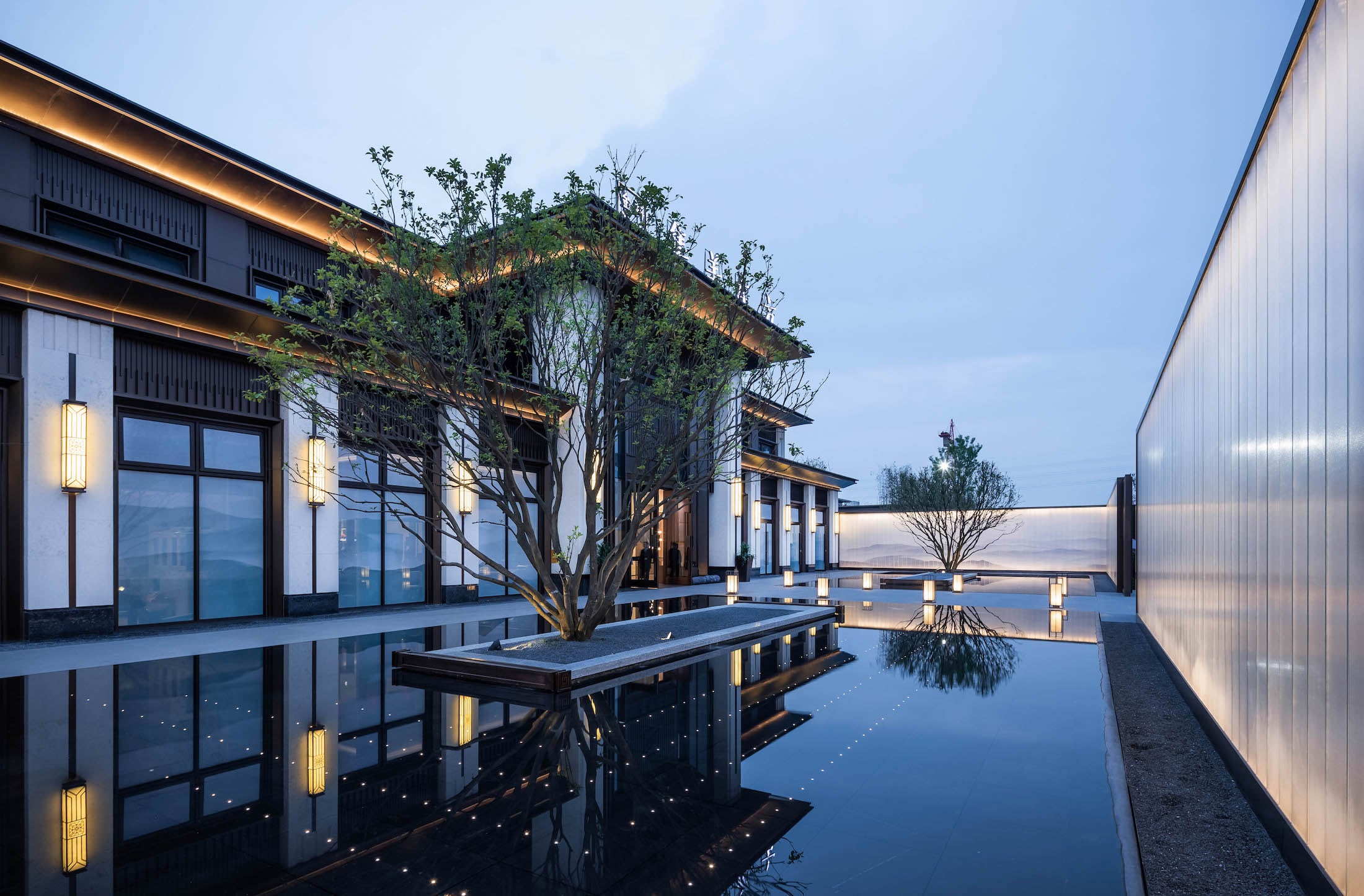 办公环境| Our office
公司名片| Join us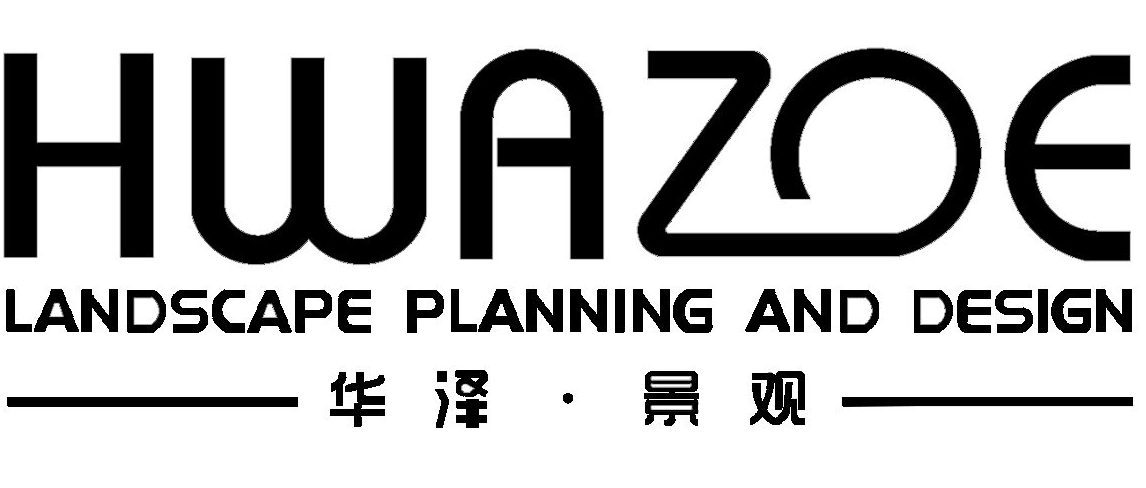 公司地址/Address:重庆市渝北区新牌坊中渝都会首站4栋607-8-9
联系电话:023-86326836
招聘邮箱/Email:610026596@qq.com