七月合作社是景观庭园设计工作室,同时也是枡野俊明日本造园设计的中国代理。庭园是富有生命的造型艺术,在继承传统技法与精神的基础上,随于时代。在我们看来,图纸上的记号不能完全表达出大自然中没有规则且具有生命的素材。因此,图纸的完成并不意味着工作的结束,相反是工作的开始。我们希望通过现场经验及对自然的尊重,展现生命最大的魅力。
July Cooperative Company is a landscape garden design studio and the Chinese agent of ShunmyoMasuno+JLC. The garden is a live art. We base on inheriting traditional techniques and spirit and adapt to the times. In our opinion, the drawings cannot fully express the organic and living materials in nature. Therefore, the completion of the drawings does not mean the end of the work. on the contrary, it is the beginning of the work. We hope to show the greatest charm of life through field experience and respect for nature.
招聘职位| Position
Ⅰ. 资深景观设计师2名 2 senior landscape architects
职位要求:
1.具有5年以上景观工作经验;
2.可独立负责完成方案及能够带领团队完成项目方案、扩初及施工图;
3.有施工现场管理及监理经验;
4.有较强美学修养和景观知识;
5.有能力控制项目进度及人员时间安排;
6.熟悉施工规范、施工图节点及植物;
7.熟练使用相关软件(PS / ID / SU/ CAD);
8.有上进心,好学。
1. Have more than 5 years of landscape work experience.
2. Independently responsible for completing the plan and able to lead the team to complete the project schematic design, design development, and construction drawings.
3. Have construction site management and supervision experience.
4. Have strong aesthetics and landscape knowledge.
5. Ability to control project progress and personnel scheduling.
6. Familiar with construction specifications, construction drawing nodes, and plants.
7. Proficiency in related software (PS / ID / SU / CAD).
8. Motivated and eager to learn.
Ⅱ. 设计助理 2名 2 design assistants
职位要求:
1.景观专业学历硕士,2年以上工作经验;
2.有责任心,主动承担力所能及的工作;
3.熟练使用相关设计软件,对专业基础知识掌握扎实,有较强的钻研精神;
4.有良好时间计划和管理能力;
5.热爱设计,学习能力强,善于沟通,工作勤恳踏实,具有良好的团队合作精神。
1. Master's degree in landscape major, more than 2 years of work experience.
2. Have a sense of responsibility and actively take tasks.
3. Proficiency in relevant design software, professional knowledge, and a strong research spirit.
4. Have a good time planning and management skills.
5. Love design, strong learning ability, good at communication, diligent work, and a good team spirit.
申请方式 | How to apply
请满足以上条件者,发送电子版简历和作品集至邮箱:info@july-co.com
不接受应聘者的未预约上门拜访参观及电话询问,感谢谅解。
Meet the above conditions, send the electronic version of your resume and portfolio to the mailbox: info@july-co.com
Unappointed visits and telephone inquiries from applicants are not accepted. Thank you for your understanding.
七月合作社作品展示 | Works Show
办公环境 | Our office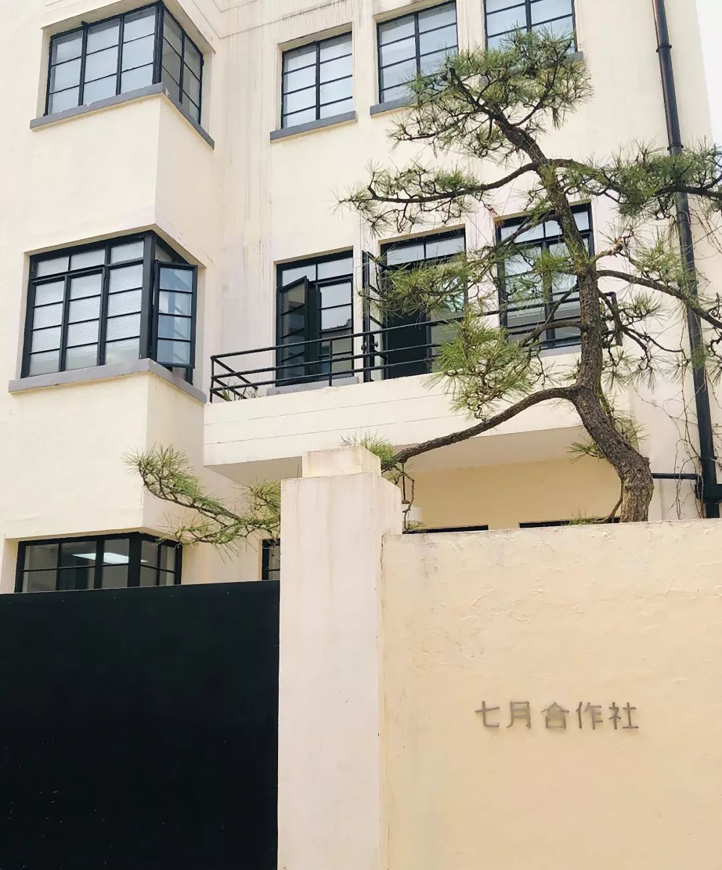 公司名片| Join us
公司地址/Address:上海市静安区长乐路672弄22号
公司网址/Web:http://www.july-co.com
招聘邮箱/Email:info@july-co.com