奥雅设计 L&A Design (股票代码:300949)于2001年在改革开放前沿深圳蛇口创立,公司前身为1999年在香港成立的奥雅(香港)园境师事务所,2021年于深圳证券交易所上市。李宝章先生自创立起担任首席设计师;2002年,李方悦女士加盟奥雅设计成为联合创始人并担任董事总经理至今。经过二十余年的引领发展,奥雅设计以景观规划设计为基础,逐渐发展成为新型城镇化土地开发及综合文旅开发的大型文创机构。目前以深圳为总部,在香港、上海、北京、西安、青岛、成都、长沙、郑州、武汉、广州、重庆、杭州、天津、东莞、济南、海口设有20余家分子公司,拥有由超过1400位行业精英组成的国际化专业团队。旗下拥有洛嘉儿童La V-onderland、棠悦Floral Fairyland等多个专业子品牌,在全国三十一个省市及自治区已落地完成近4000个项目。
奥雅设计作为优秀的民营领军企业,经过多年发展,具有建设部颁发的专业资质:《风景园林工程设计专项甲级资质》《城乡规划编制乙级资质》《建筑行业(建筑工程)乙级资质》等专业资质,同时是科技部认定的国家高新技术企业,国家商务部认定的3A信用企业。
致力成为美好人居环境的综合服务商,主要从事景观规划与设计研发,以及以创意设计为主导的EPC总承包业务。其中包括:策划与经济分析、概念性规划、生态规划与设计、城市设计、景观园林设计、建筑设计、室内装饰设计、软装设计、儿童空间与活动设施研发,儿童自然与艺术教育,平面视觉和产品设计等业务。
基于市场环境的不断变化与发展,奥雅设计以开创性的"D·B·F·O"服务模式为文创旅游、新型城镇化发展与美丽乡村搭建起"Design设计、Building建造、Finance金融、Operation运营"的服务体系,在实现企业价值和理想的同时,解决当代中国的实际问题与需求,创造具有地域特色、人性化和充满活力的新旧城市空间和综合文化旅游项目。从旅游市场分析、产业运营模式、旅游产品设计、生态文化景观、商业空间规划、多元化业态策划等多方面切入,整合资本运作,实现从文创旅游策划到品牌塑造,场地规划到落地运营等的一整套体验式的产业服务。
L&A Design(stock symbol:300949)was founded in 2001 in Shekou, Shenzhen, the forefront of reform and opening up, the company was formerly known as L&A (Hong Kong) Landscape Architects, established in 1999 .L&A Design was listed on the Shenzhen Stock Exchange in 2021.Mr. Bo Li was responsible as Chief Designer until now. Ms. Clara Li joined L&A in 2002. After more than 20 years of development, L&A Design has becomed a leading cultural and creative company dedicated to land planning, urban design, landscape architecture and resort planning in China. At present, L&A has established branch offices in Hong Kong, Shanghai, Beijing, Xi'an, Qingdao, Chengdu, Changsha, Zhengzhou, Wuhan, Guangzhou, Chongqing and Hangzhou, also sub-brand "V-onderland" "Floral Fairyland". Together they serve clients all over the great region of China. Till now L&A has accomplished about 3000 reputable landscape and urban design projects in China with many won national awards. L&A takes pride in its dynamic international design team, with over 1200 professionals from all over the world, as well as experienced local registered architects, landscape architects, planners and project managers.
As an outstanding leading private enterprise, after years of development, L&A Design gains professional qualifications issued by the Ministry of Construction: "Special Grade A Qualification for Landscape Architecture Engineering Design", "Grade B Qualification for Urban and Rural Planning ", "Grade B Qualification for Architecture Industry (Construction Engineering)" and other professional qualifications. L&A Design is also a national high-tech enterprise recognized by the National Ministry of Science and Technology and a 3A credit enterprise recognized by the national Ministry of Commerce.
L&A design is committed to providing a comprehensive service for a better living environment, mainly engaged in landscape planning and designing research, as well as EPC business led by creative design, which includes planning and economic analysis, conceptual planning, ecological planning and design, urban design, landscape design, architectural design, interior decoration design, soft decoration design, research and development of children's space and activity facilities, children's nature and art education, plane vision and product design.
Based on the continuous changes and development of market environment, L&A design builds a service system of "design design, building, finance and operation" for cultural and creative tourism, new urbanization development and beautiful countryside with the pioneering "D.B.F.O" service mode. While realizing the enterprise value and ideal, it solves the actual problems and needs of contemporary China, and creates project of new and old urban space and comprehensive cultural tourism with regional characteristics, humanization and vitality. L&A design integrates capital operation from many aspects which include tourism market analysis, industrial operation mode, tourism product design, ecological and cultural landscape, commercial space planning, diversified business planning. And it realize a whole set of experiential industrial services from cultural and creative tourism planning to brand building, site planning to landing operation.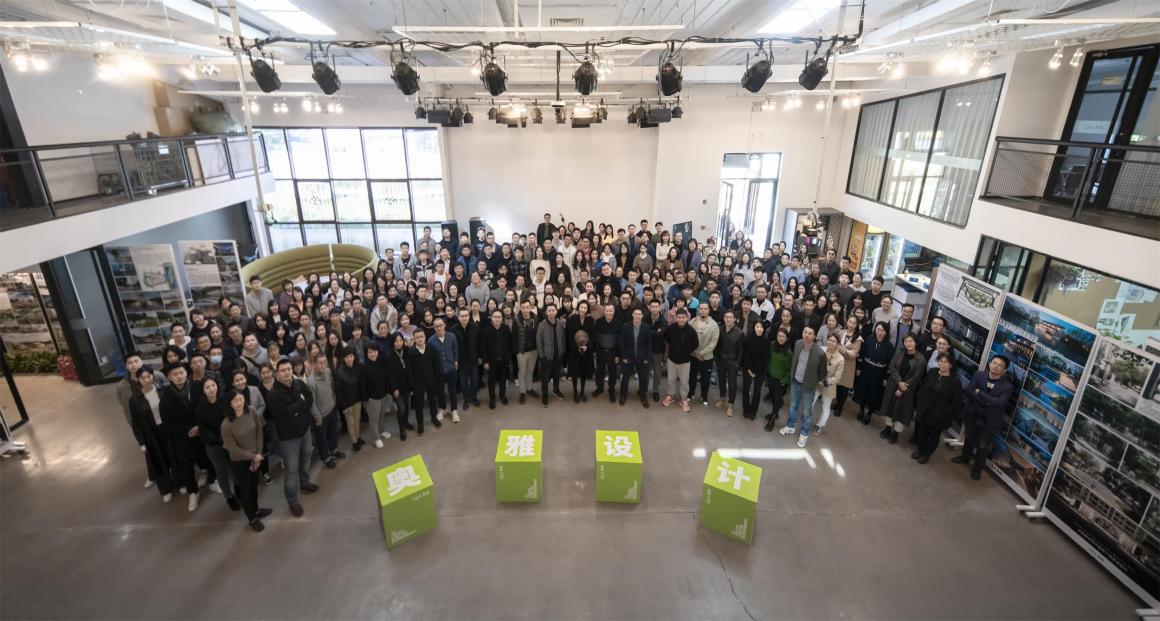 奥雅设计拥有来自全球团队的国际化的专业团队,核心领导是首席设计师李宝章先生和董事总经理李方悦女士。李宝章先生出生于洛阳,毕业于清华大学建筑系、加拿大温哥华不列颠哥伦比亚大学景观设计硕士学位;李方悦女士毕业于北京大学经济学院国际经济专业,并获得加拿大经济学和工商管理双硕士。在北京大学与清华大学治学理念的指引下,奥雅设计以"专心做事,真诚待人;兼容并包,创想自由;追求卓越,永续创新"为司训,以专业的水准,正直的价值观,对艺术的不懈追求,和强大的创造力,在不断的实践中追求属于中国地域文脉的,充满创意和美的人居空间,提升、保护和改善我们赖以生存的环境,为中国现代化的城乡建设奉献全程化一体化的设计、建造,金融咨询和运营管理产品。
奥雅设计发展至今,在用地规划、城市公共空间、绿地系统规划、旅游景区与农业规划、商业和住宅、旧城改造、体育综合体、度假酒店与度假村、工业与科技园区、景观标识综合的大型文创文旅项目等领域共完成了上千项具有影响力和较高声誉的项目作品。历经二十年的发展,奥雅设计深受业内同仁和客户及政府高度认可,荣获数百奖项:中国勘察设计协会民营设计分会2020专业领先企业风景园林设计第一名以及2019风景园林设计专业领先企业第一名、2018-2019年度深圳市园林和林业优秀企业、2012年-2018年度深圳市文化创意百强企业、深圳文化企业100强、国家级高新技术企业、深圳知名品牌企业、首届深圳创意设计七彩奖特别贡献大奖获得企业、深圳十大优秀新兴业态文化创意企业、深圳质量强市骨干企业、广东省著名商标企业、广东省重合同守信用企业、南山区民营领军企业、国家优质工程奖银奖获得企业、中国质量奖获得企业等。
L&A Design has an international team of professionals from global teams, led by Principal Designer Mr. Li Baozhang and Managing Director Ms. Li Fangyue. Born in Luoyang, Mr. Li Baozhang graduated from Tsinghua University with a degree in Architecture and the University of British Columbia in Vancouver, Canada with a Master's degree in Landscape Architecture; Ms. Li Fangyue graduated from the School of Economics of Peking University with a dual Master's degree in Economics and Business Administration in Canada. Guided by the academic philosophies of Peking University and Tsinghua University, L&A Design is guided by the principles of "Dedication, Sincerity, Inclusiveness, Innovation, and the Pursuit of Excellence". With our professionalism, integrity, dedication to art, and strong creativity, we will continue to pursue creative and beautiful living spaces within China's cultural heritage, enhance, protect and improve the environment we live in, and provide integrated design, construction, financial consultancy and operation management products for the modernisation of China's cities and towns.
Since its establishment, OYA Design has completed thousands of influential and highly reputable projects in the fields of site planning, urban public space, green space system planning, tourism attraction and agricultural planning, commercial and residential, urban renewal, sports complexes, resort hotels and resorts, industrial and high-tech parks, and large-scale cultural and creative tourism projects with integrated landscape identity. After twenty years of development, OYA Design is highly recognized by Landscape architecture colleagues in the industry,clients and the government.L&A design has won hundreds of awards: 2020 China Survey and Design Association Private Design Branch Professional Leading Enterprise in Landscape Architecture Design No. 1 as well as 2019 Professional Leading Enterprise in Landscape Architecture Design No. 1, 2018-2019 Shenzhen Outstanding Enterprise in Landscape Architecture and Forestry, 2012-2018 Shenzhen Top 100 Cultural and Creative Enterprises, Shenzhen Top 100 Cultural Enterprises, National High-tech Enterprise, Shenzhen Famous Brand Enterprise, the first Shenzhen Creative Design Seven Colours Award Special Contribution Award-winning Enterprise, Shenzhen Top 10 Outstanding new industry cultural and creative enterprises, Shenzhen Quality City Backbone Enterprise, Guangdong Province Famous Trademark Enterprise, Guangdong Province Honoring Contracts and Trustworthy Enterprise, Nanshan District Private Leading Enterprise, National Quality Engineering Award Silver Award-winning Enterprise, Chinese Quality Award-winning Enterprise, etc.
招聘职位 | Position
Ⅰ. 分公司负责人 Head of Branch office
工作地点:海南、福建
岗位要求:
1、园林类相关专业本科及以上学历;
2、10年以上大型景观设计类企业设计工作经验,5年以上团队管理经验,有团队组建经验者优先;
3、具有对大型园林项目的策划、统筹和实施的能力,创新能力强、思维开阔,能够指导并管理下属团队协同工作,确保各团队的有序配合衔接;
4、有景观规划项目管理工作经验,了解景观类项目操作流程,有较强管理能力和团队建设能力,了解项目管理及相关法律、法规;
5、有较强沟通能力、社会交往能力及市场开拓潜在能力,能够独立开展园林工程各项工作;
6、具备战略思维、有敏锐的洞察力和高效执行及运营能力。
Location: Hainan,Fujian
Position requirements:
1. Bachelor's degree or above in a related field of landscape architecture
2. More than 10 years of experience in landscape design in large design enterprises, more than 5 years of team management experience, team-building experience is preferred
3. The ability to manage the planning, co-ordination and implementation of large scale landscape projects, strong creative ability, open-minded, capable of guiding and managing subordinate teams to work together and ensure the sequential interface of the teams;
4. Experienced in landscape planning and project management, understand the operation process of landscape projects, have strong management and team building skills, and understand project management and related laws and regulations
5. Strong communication skills, social skills and the ability to explore potential markets, capable of carrying out all aspects of landscape engineering work independently
6. Strategic thinking, keen insight and the ability to execute and operate with efficiency.
Ⅱ. 市场拓展总监/经理 Market Development Director/Manager
工作地点:西安、郑州、成都、重庆、北京、天津、沈阳、长沙、深圳
岗位要求:
1、本科及以上学历,有园林景观设计行业、市政公建行业、文旅行业等8年以上市场营销经验,负责过市场拓展总体工作者优先;
2、 在上市公司任市场总监或市场高级经理两年以上,对市场营销工作有深刻认知,能敏锐地把握市场动态;
3、有完整的市场机会挖掘、分析、方案撰写、方案验证、成功立项、推动落地、营销管理后取得较好的收益;
4、有较强的市场开拓能力和商机意识,善于整合资源,拥有相关渠道和推广资源;
5、具备较强的具备较强的公关交际能力,组织协调能力、统筹策划能力、团队管理能力;
6、为人处事有责任心,事业心,目标感,雷厉风行、结果导向。
Location: Xian, Zhengzhou, Chengdu, Chongqing, Beijing, Tianjin, Shenyang, Changsha, Shenzhen, Chengdu.
Position requirements:
1. Bachelor degree or above, with more than 8 years of marketing experience in landscape design industry, the municipal public construction industry, cultural tourism industry, etc., experience in market development in general is preferred;
2. More than two years as a marketing director or senior marketing manager in a listed company, with a deep understanding of marketing work and a keen grasp of market trends;
3. Experience in market opportunity identification, analysis, proposal writing, proposal validation, successful project establishment, implementation promotion and marketing management with good profitability;
4. Strong market development ability and sense of business opportunities, skilled in integrating resources, with relevant networks and promotion resources;
5. With strong public communication skills, organization and coordination skills, coordination and team management skills;
6. Responsible, career-oriented, goal-oriented, efficient and result-oriented in all matters.
Ⅲ. 设计/项目总监(主创/经理) Design/Project Director (Lead Designer/Manager)
工作地点:北京、天津、沈阳、成都、深圳、广州、杭州、长沙
岗位要求:
1、景观设计/建筑设计/城市规划相关专业本科及以上学历,风景园林高级以上职称;
2、10年以上大型设计院项目管理经验;
3.具有独立的项目推进、领导设计团队的综合能力,对项目的把控能力强,能对项目的全程和最终效果负责;
4.有很强的方案设计与把控能力,提出所负责项目的总体概念方案,审定初步设计及施工图的设计效果,能够指导公司设计或技术发展;
5. 出色的沟通协调汇报能力,具有沟通的艺术和技巧,且具有感召力,并能用中英文进行交流;
6.能对市场做出快速反应,在需要时可及时组建有效团队,满足市场要求,配合拓展市场,维护新老客户;
7.负责团队组建、团队管理;培养优秀的管理人才、设计人才。
Location:Beijing,Tianjin,Shenyang,Chengdu,Shenzhen,Guangzhou,Hangzhou,
Changsha
Position requirements:
1. Bachelor degree or above in landscape design/architectural design/urban planning related field, with senior title or above in landscape architecture;
2. more than 10 years of project management experience in large design institutes;
3. Independent project promotion, comprehensive ability to lead the design team, strong ability to control the project, capable of being responsible for the whole project and the final result;
4. strong ability in schematic design and control, proposing the overall concept plan of the project under responsibility, finalizing the design results of preliminary design and construction drawings, and being able to guide the design or technical development of the company;
5. excellent communication and co-ordination presentation skills, with the ability to communicate with skill, be inspiring, and able to communicate in English and Chinese;
6. Ability to react quickly to the market, to form effective teams when required, to meet market requirements, to cooperate with market expansion and to maintain new and returning customers;
7. Responsible for team building and team management; training outstanding management talents and design talents.
Ⅳ. 景观/植物/施工图设计师 Landscape/botanical/construction drawing designer
工作地点:武汉、成都、长沙、北京、天津、沈阳、深圳、济南、郑州、上海、深圳、广州、西安、杭州、重庆、青岛
岗位要求:
1、园林、园艺、艺术设计类相关专业大学本科及以上学历;
2、5年以上景观设计相关领域管理工作经验,中级以上职称:其中3年以上担任设计主创、项目负责人、及以上职务优先;成功设计和操作过大型综合性景观项目,具有国内外知名景观规划和设计事务所类似职位2年及以上工作经历者优先;
3、熟悉苗木特性,善于现场布景,能独立组织景观项目的设计和施工工作,能有效的控制工期和景观实施效果,熟练使用电脑办公软件及绘图专业软件;
4、具备专业创新能力、掌握高效的工作方法,具备良好的协调能力,具有极强的敬业精神和责任心。
Location: Wuhan, Chengdu, Changsha, Beijing, Tianjin, Shenyang, Shenzhen, Jinan, Zhengzhou, Shanghai, Shenzhen, Guangzhou, Xi'an, Hangzhou, Chongqing, Qingdao, Jinan
Position requirements:
1. Bachelor degree or above in gardening, horticulture, art and design related majors;
2. more than 5 years of management experience in landscape design-related fields, intermediate title or above; among them, more than 3 years of experience as a design principal, project leader, and above positions are preferred; successful design and operation of large-scale comprehensive landscape projects, work experience with domestic and international eading landscape planning and design firm positions for 2 years and above e is preferred;
3. Familiar with the features of plants, skilled in site setting, able to independently organize the design and construction of landscape projects, able to control the construction period and landscape implementation results effectively, skilled in the application of computer office software and professional drawing software;
4. Professional innovation ability, efficient working methods, good coordination ability, strong sense of professionalism and responsibility.
Ⅴ. 儿童游乐设施设计师/产品研发工程师 Children's amusement facilities designer/product development engineer
工作地点:上海、深圳
岗位要求:
1、5年以上工作经验,雕塑、公共艺术设计、工业设计类专业毕业,本科或以上学历;
2、有造型设计经验,有儿童游乐设施产品设计经验者优先;
3、有坚实的产品造型设计基础,热爱生活,热爱设计;
4、执行力强,具有出色的团队合作精神,充分发挥自己在团队中应有的作用;
5、有较强的对内对外沟通能力以及项目汇报能力,认真负责,抗压力强,性格乐观开朗;
6、具有较强的表达能力(草图、效果图、模型等),熟练运用二维表现和三维建模;
7、熟悉各类材料特别是新型材料、熟悉设备产品工艺以及生产流程;
8、能熟练使用Rhino、AI、SU、CAD设计相关软件;
9、具有专业职称者优先。
Location: Shanghai,Shenzhen
Position requirements:
1. At least 5 years working experience, majoring in sculpture, social art design or industrial design, with bachelor degree or above;
2. Experience in modeling design, experience in product design of children's amusement facilities is preferred;
3. Solid foundation in product modelling and design, love life and love design;
4. Strong execution ability, excellent teamwork spirit, give the full effect of their due role in the team;
5. Strong internal and external communication skills and the ability to present projects, responsible with strong anti-stress ability, optimistic and cheerful personality;
6. Strong presentation skills (sketches, renderings, models, etc.), skilled in 2D graphics and 3D modelling;
7. Familiar with all kinds of materials, especially new materials, familiar with the product process of equipment and production process;
8. Skilled in using Rhino, AI, SU, CAD design related software;
9. With professional title is preferred.
Ⅵ. 奥雅设计管理培训生(奥雅"梦之星") L&A Design Management Trainee (L&A "Dream Star")
工作地点:集团及全国所有分公司
岗位要求:
1、2021届本科应届毕业生,不限专业;
2、大学期间在班级/学生会/团委等担任干部,事业心强,有成就导向,对承担更大责任充满兴趣;
3、责任心强,逻辑清晰,乐于与他人沟通协作,有较好的综合人际交往能力;
4、具备很强的学习能力,能够独立的思考与创造性解决问题,有较强的自我管控能力与执行力;
5、高度认可奥雅文化与价值观。
Location: Group and all branches nationwide
Position requirements:
1. Bachelor's degree graduates of the class of 2021, with no restriction on majors;
2. Serving as an administrator in a class/student union/union committee during university, career-minded, achievement-oriented and interested in taking on bigger responsibilities;
3. Strong sense of responsibility, logical and clear thinking, willing to communicate and collaborate with others, with good comprehensive interpersonal skills;
4. Strong learning ability, able to think independently and solve problems creatively, with strong self-control ability and execution ability;
5. Highly recognized L&A culture and values.
申请方式 | How to apply
1、 招聘门户在线投递 https://aoya-hk.zhiye.com/ 或发送简历和作品集至邮箱: huaxin.chen@aoya-hk.com.cn邮件主题请标注Mooool应聘(岗位及城市)
2、 我们会在收到申请一周内回复,请耐心等待 。
1、 Online posting on the recruitment portal https://aoya-hk.zhiye.com/ or send your resume and portfolio to the mailbox: huaxin.chen@aoya-hk.com.cn Please label Mooool application (position and city) for the subject
2、We will reply within one week after receiving the application, please be patient.
奥雅设计作品展示 | Works Show
办公环境 | Our office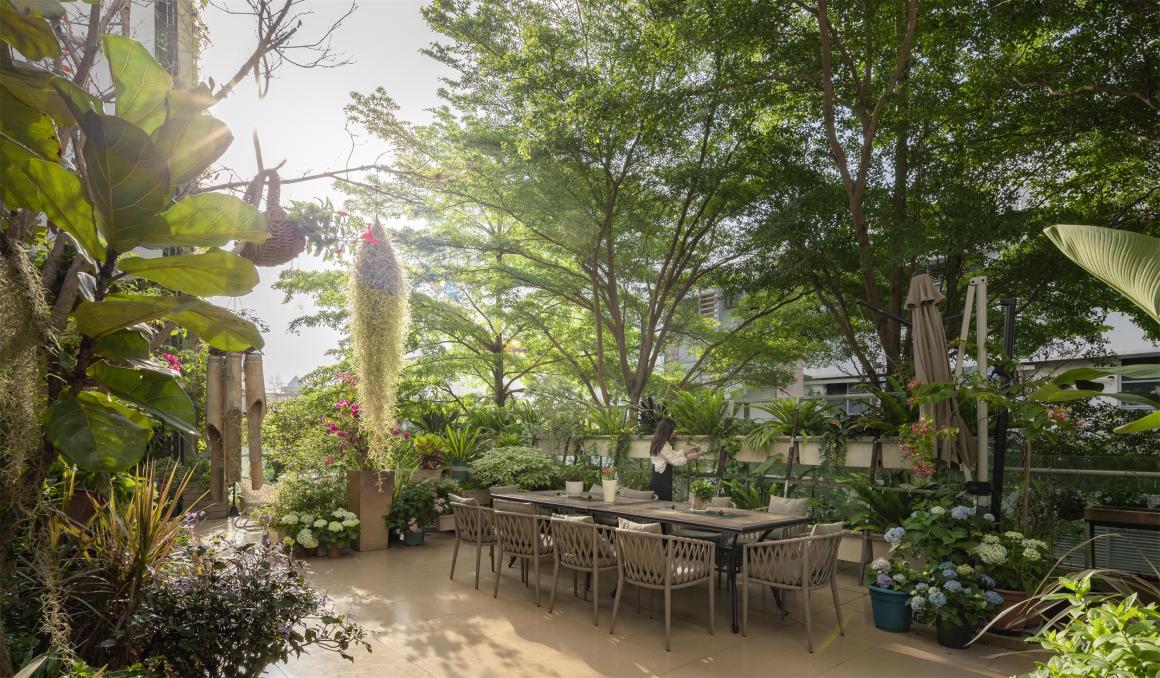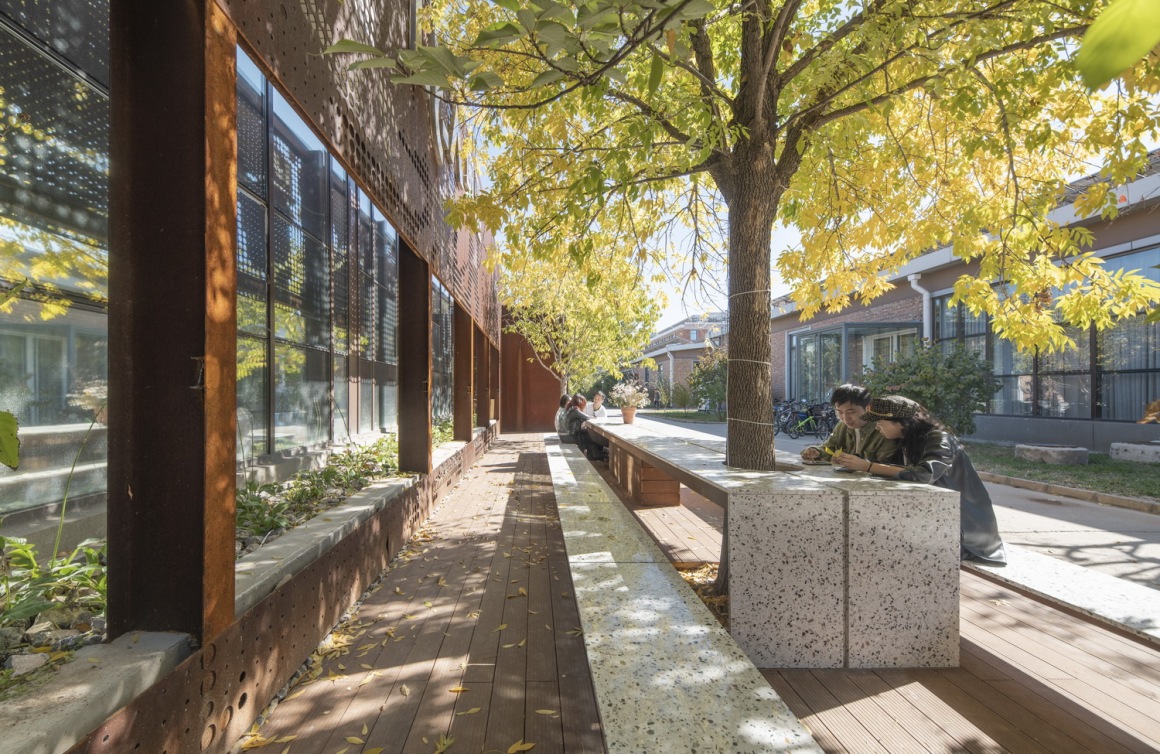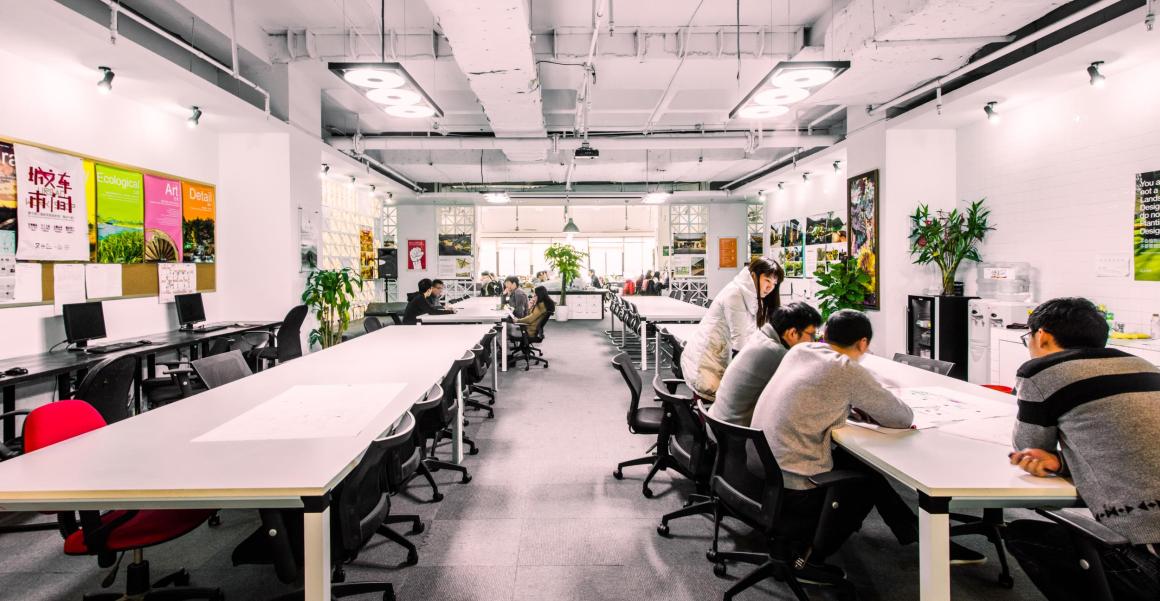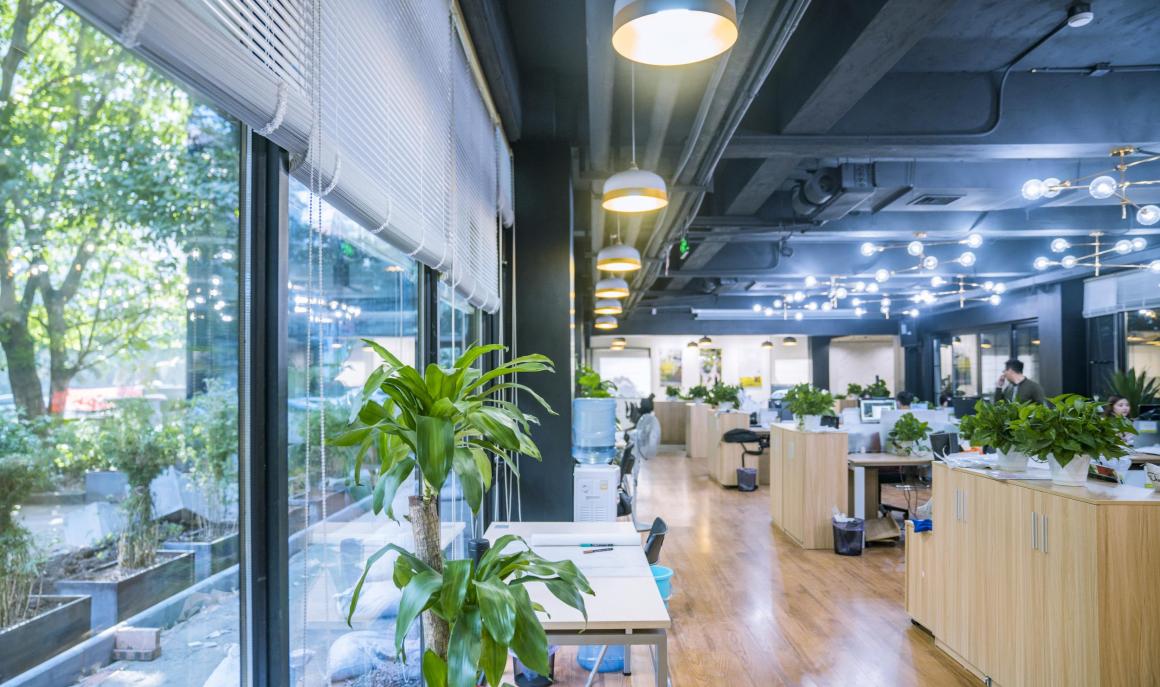 公司名片 | Join us
公司地址/Address:深圳市南山区蛇口兴华路南海意库5号楼3层(深圳公司)
公司官网/Web:http://www.aoya-hk.com
招聘邮箱/Email:huaxin.chen@aoya-hk.com.cn