乐道 创立于2009年,是一家注重战略创意、城市未来发展和设计管理的合伙制设计企业。以"设计创造美好生活"为初心,希望通过景观建立自然、人、社会之间的连接,多边界融合的发展理念让我们形成了"乐道景观"、"乐梵园艺"、"乐创艺术"三大设计版块,通过创造性、活力化、艺术感的设计精神,去探寻现代景观的自然之道,从而发现生活的更多可能。
LEDA Landscape, founded in 2009, is a partnership design enterprise focusing on strategic creativity, urban future development and design management. Taking "design to create a better life" as the initial intention, we hope to establish the connection among nature, people and society through landscape. The development concept of multi-border integration has led us to form three design sections: "LEDA Landscape", "LEFA Gardening" and "LECA Art". Through the design spirit of creativity, vitality and artistic sense, we explore the natural way of modern landscape and discover more possibilities of life.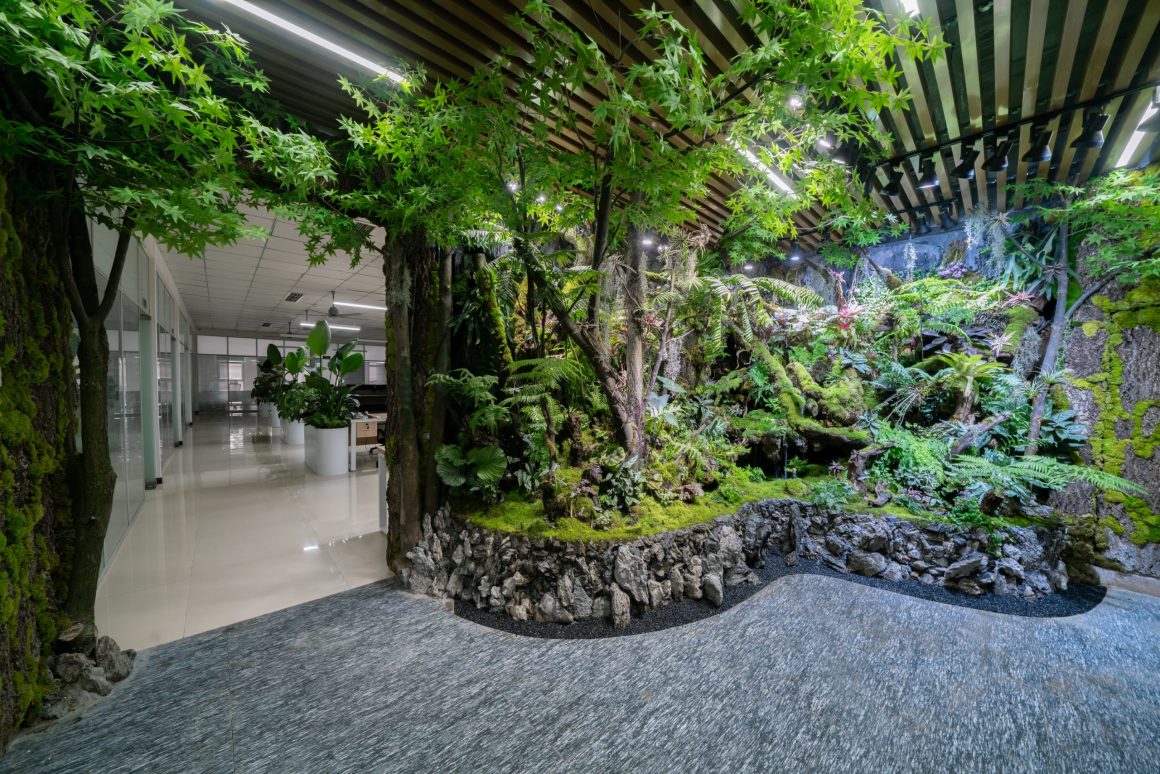 招聘职位| Position
Ⅰ. 景观设计总监/主创设计师  Landscape Design Director/Chief Designer
任职要求:
1、景观设计、建筑设计或城市规划相关专业本科及以上学历;
2、5年以上境内和境外大型景观设计公司作为设计总监和主设计师的工作经验,成功设计和操作过大型综合性景观项目;
3、方案具有极强的创意和可实施性,能承担大型景观规划和设计的创意和设计,控制整个过程,把握最终效果;了解并具备国际前沿的景观设计方法和能力;
4、出色的沟通协调汇报能力,具有沟通的艺术和技巧,且具有感召力;
5、能对市场做出快速反应,在需要时可及时组建有效团队,满足市场要求;
6、专业高级职称者优先。
Job requirements:
1. Bachelor degree or above in landscape design, architectural design or urban planning;
2. More than 5 years working experience as design director and chief designer in domestic and overseas large-scale landscape design companies, and successfully designed and operated large-scale comprehensive landscape projects;
3. Strong creativity and practicability, able to undertake the creativity and design of large-scale landscape planning and design, control the whole process and grasp the final effect; Understand and have international cutting-edge landscape design methods and capabilities;
4. Excellent communication, coordination and reporting skills, and have charisma;
5. Be able to respond quickly to the market and set up an effective team in time when necessary to meet market requirements;
6. Senior professional title holder is preferred.
Ⅱ. 方案设计师  Conceptual Designer
任职要求:
1、园林、景观、环艺等专业本科及以上学历;
2、3-5年景观设计经验,拥有独立设计完成一般规模和难度的景观项目经验;
3、掌握各类景观设计绘图技术,具备景观设计相关领域专业知识和技能,手绘功底深厚更佳;
4、具有一定的设计表达、独立思考和创新能力,对设计有热情和追求;
5、熟悉景观设计项目运作流程,能理解方案设计,具有较高的审美能力及判断;
6、工作经验少于3年,将作为助理景观设计师考虑。
Job requirements:
1. Bachelor degree or above in Landscape Architecture, Environment Engineering, etc.
2. 3-5 years experience in landscape design, with experience in independently designing and completing landscape projects of general scale and difficulty;
3. Master all kinds of landscape design drawing technology, have professional knowledge and skills in landscape design related fields, and have a deep hand-painted foundation;
4. Have a certain ability of design expression, independent thinking and innovation, and have enthusiasm and pursuit for design;
5. Be familiar with the operation process of landscape design projects, understand the scheme design, and have high aesthetic ability and judgment;
6. Less than 3 years experience, will be considered as an assistant landscape architect.
Ⅲ. 施工图项目负责人  Construction drawing project leader
任职要求:
1、园林、土木工程、工民建等相关专业本科及以上学历;
2、5-8年施工图设计经验,具备良好的施工图制图能力,能独立完成施工图与详图设计工作;
3、熟悉国家标准及设计规范、工艺技术、材料知识及造价分析;
4、具备景观空间感与艺术审美,能准确理解方案意图并对设计深化进行推敲细化,清楚表达施工图,使设计意图得以贯彻;
5、景观设计工作经验丰富,施工图总控能力强,具有配合现场施工经验。
Job requirements:
1. Bachelor degree or above in Landscape Architecture, Civil Engineering and other related majors;
2. 5-8 years working experience in construction drawing design, with good construction drawing ability, and ability to independently complete construction drawing and detailed drawing design;
3. Familiar with national standards and design specifications, process technology, material knowledge and cost analysis;
4. Have a sense of landscape space and artistic aesthetics, accurately understand the intention of the scheme and deepen the design, and clearly express the construction drawings, to make the design intention can be implemented;
5. Rich experience in landscape design, strong ability in general control of construction drawings, and experience in on-site construction.
Ⅳ.文旅主创设计师  Chief designer of cultural tourism
任职要求:
1、景观设计、环艺、建筑设计或城市规划相关专业毕业,本科及以上学历;
2、有5年以上景观设计相关领域管理工作经验,具有国内外知名景观规划和设计事务所类似职位,成功设计和操作过大型综合性景观项目;
3、具有一定市政项目、文旅项目设计经验,能够独自带领团队进行设计工作、对接甲方处理现场施工问题;
4、能独立组织景观项目的设计和施工工作,能有效的控制工期和景观实施效果,具备专业创新能力、掌握高效的工作方法。
Job requirements:
1. Bachelor degree or above in Landscape Architecture, Environmental Art, Architectural Design or Urban Planning and other related majors;
2. Have more than 5 years management experience in landscape design related fields, have similar positions in well-known landscape planning and design firms at home and abroad, and have successfully designed and operated large-scale comprehensive landscape projects;
3. Have certain design experience in municipal projects and cultural tourism projects, and be able to lead the team to carry out design work alone and deal with site construction problems with client;
4. Be able to independently organize the design and construction of landscape projects, effectively control the construction period and landscape implementation effect, have professional innovation ability and master efficient working methods.
Ⅴ. 园艺项目经理 Horticultural Project Manager
任职要求:
1、景观、园林相关专业大专及以上学历,3年以上景观园林工程工作经验。
2、具有中、高级以上相关专业职称优先录用。
3、有较强的景观绿化工程施工管理经验,有独立解决现场施工中技术问题的能力。
4、富有责任心,工作积极主动,具有良好的沟通能力和团队合作精神。
Job requirements:
1. College degree or above, major in landscape or landscape engineering, at least 3 years experience in landscape engineering.
2. Intermediate or senior professional title is preferred.
3. Have strong experience in landscape greening project construction management, and have the ability to independently solve technical problems in site construction.
4. Responsible, proactive, good communication skills and team spirit.
Ⅵ. 装置艺术设计师/乐园设计师 Installation art designer/Park Designer
任职要求:
1、产品设计、机械设计、工业设计、玩具设计、艺术设计等相关专业,需要对设计充满激情,怀有童心,关注细节,热爱生活;
2、3-5年以上(含3年)景观设计工作经验,有独立方案能力者优先考虑。(若工作经验不足3年可招聘助理设计师);
3、需要有创意和幻想能力,有主题公园、工业设计、舞台和游戏场景设计、动漫设计等经验者优先考虑;
4、具有扎实的美术基础功底,手绘能力强,较强的创新创意思维能力,三维空间想象力和创意设计能力,有独立完成建模和渲染工作能力;
5、配合项目经理跟进项目进度,具有高度工作责任感,沟通、团队协调合作能力。
Job requirements:
1, Product design, mechanical design, industrial design, toy design, art design and other related majors, need to be passionate about design, with childlike innocence, attention to details, love life;
2, 3-5 years (including 3 years) working experience in landscape design, independent planning ability is preferred. (Assistant designer is available if working experience is less than 3 years);
3, Creative and fantasy skills are required, experience in theme park, industrial design, stage and game setting design, animation design is preferred;
4. Have solid art foundation, strong hand-drawing ability, strong innovative and creative thinking ability, three-dimensional space imagination and creative design ability, capable of independently completing modeling and rendering;
5. Cooperate with the project manager to follow up the project progress, have a high sense of responsibility, communication and team coordination skills.
以上职位工作地点均位于成都 The above position are based in Chengdu, China.
申请方式| How to apply
请将个人简历及作品集(PDF格式)以"姓名+应聘岗位+Mooool应聘"命名并发送至公司邮箱。
1. 招聘邮箱:leda0203@163.com
2. 应聘咨询:19983437558(程女士)
Please send your resume and portfolio (PDF format) with "Name + employment position + Mooool" to the company email address.
1. Recruitment Email: leda0203@163.com
2. Application consultation: 19983437558 (Ms. Cheng)
乐道景观作品展示| Works Show
▼黑龙滩双燕子公园
▼麓湖生态城·黑钰岛 
公司名片| Contact us
公司地址/Address:成都青羊总部基地F15-803
官方网址/Website:http://sc-leda.com
微信公众号/Wechat:leda0203
联系电话/Tel:028-61316677 / 028-61318899
招聘邮箱/Email:leda0203@163.com