犁墨景观 成立于2012年,现设有重庆总部及北京分部,景观设计团队近100人。并包含犁墨景观、犁墨生态两大服务体系,涵盖景观规划设计、景观定位咨询管理、景观工程等全过程链条。
成立以来,犁墨景观已为龙湖地产、万科地产、融创地产、阳光城控股、复地集团、绿地控股、金茂地产、中南置地、华润置地、正荣地产、香港置地、金融街控股、荣安地产、荣盛发展、鲁能地产、东原地产、景瑞地产等多家国内知名地产集团,和企事业单位提供景观规划设计及咨询服务,并作为其战略单位持续发声。服务内容涵盖风景区规划设计,居住区、城市空间、学校、公共装置艺术等景观设计类别,在客户中拥有良好口碑和信誉。
LISM Landscape Design was established in 2012, and now has Chongqing headquarters and Beijing branch, with nearly 100 landscape design teams. It also includes two service systems, namely, LISM landscape and LISM ecology, covering the whole process chain of landscape planning and design, landscape positioning consulting management and landscape engineering.
Since the company established , LISM Landscape has provided landscape planning and design and consulting services to numerous domestic well-known real estate corporations such as Longfor Properties, Vanke Real Estate, Sunac China, Yango Group, Forte Group, Greenland Group, China Jinmao, Zhongnan Group, CR land, Zhenro Group, Hongkong Land, Financial Street Holdings, RongAn Group, RiseSun Development, Luneng Group, DongYuan Group, JingRui Real Estate and other public institutions. The services cover scenic resort planning and design, residential areas, urban spaces, campus, public art installations and other landscape design categories. LISM has a good reputation and credibility among customers.
▼视频介绍  Video
团队主要项目负责人及设计师,拥有20年以上中国地产项目景观开发管理、设计、工程建造管理及景观资源管理等系统化项目经验。犁墨致力于做最优秀的环境生活创意团队,体验设计的乐趣,尊重并鼓励每个人的天赋和创新。
犁墨迅速而稳健的发展完全依赖于由优秀人才组成的团队,对每一位员工,公司提供具有竞争力的薪酬、良好的工作条件、优质的硬件设施、广阔的个人发展空间和愉快的工作氛围。我们衷心欢迎优秀人才前来应聘,共创更辉煌的未来。
The team major leaders and designers have more than 20 years of systematic project experience in landscape development management, design, project construction management and landscape resource management of real estate projects in China. LISM is committed to being the best creative team in environmental life, experiencing the fun of design, respecting and encouraging the talent and innovation.
The rapid and steady development of LISM entirely depends on the team of talented people. LISM provides competitive salary, nice working conditions, high-quality hardware facilities, broad space for personal career development and pleasant working atmosphere to each staff. We sincerely welcome outstanding talents to apply for, create a more brilliant future.
招聘职位| Position
Ⅰ. 景观方案主创设计师 2-3名(工作地点:重庆) Chief Landscape Designer (base Chongqing)
任职要求:
1.5-10年景观设计经验,拥有独立负责完成居住区、商业、公共空间、市政类型等大、中型项目的经验;
2.方案构思能力优秀,创意新颖,负责项目作品的创意设计,带领团队开展设计工作,善于利用、引导团队开发创作,保证并监督作品质量;
3.具有较强的方案突击能力与良好的把控力,能协调多个项目同时进行,合理安排并领导组员工作;
4.协助团队内部与其他专业之间的工作关系;
5.协助公司定期对小组成员进行评估报告和发展建议,协同公司发展制定部门规划;协助公司对小组成员进行专业培训和指导;
6.能够在专业技术会议或讨论中清晰、准确、有效地表述专业问题和解决方法,具备良好的与业主、公司成员间的沟通能力;
7.具备良好的职业道德,团队合作精神,引领团队设计方向的经验与热情,致力于景观设计行业长期发展,有匠心精神;
Job requirements:
1. 5-10 years experience in landscape design, with the experience of independently completing large and medium-sized projects such as residential, commercial, public space and the type of municipal;
2. Excellent scheme conception ability, innovative, responsible for the creative design of project works, lead the team to carry out the design work, good at using and guiding the team to develop and create, ensure and supervise the quality of works;
3. Strong ability of plan surprise and good control, able to coordinate multiple projects at the same time, reasonably arrange and lead the work of team members;
4. Assist in the working relationship between the team and other majors;
5. Assisted the company to conduct evaluation reports and development suggestions for team members on a regular basis, and worked with the company to develop department planning; Assist the company to provide professional training and guidance to team members;
6. Be able to express professional problems and solutions clearly, accurately and effectively in professional technical meetings or discussions, and have good communication skills with owners and company members;
7. Good professional ethics, team cooperation spirit, experience and enthusiasm in leading the direction of team design, be committed to the long-term development of landscape design industry, have original spirit.
Ⅱ. 方案设计师 6-8名(工作地点:重庆)Landscape Designer (base Chongqing)
任职要求:
1.3年及以上景观设计经验,拥有独立设计完成一般规模和难度的景观项目经验;
2.熟悉景观设计项目运作流程,能理解方案设计,具有较高的审美能力及判断;
3.能独立思考项目特点,具有创造性的设计能力和表现能力;
4.具备良好的方案汇报能力,以及与业主、团队成员间的沟通能力;
5.工作严谨踏实,具备良好的职业道德与团队合作精神,对景观极富热情;
6.熟练使用MS Office,Auto CAD,Photoshop,Sketchup等相关软件,手绘功底深厚更佳。
Job requirements:
1. At least 3 years of experience in landscape design, with experience in independently designing and completing landscape projects of common scale and difficulty;
2. Familiar with the operation process of landscape design project, able to understand the scheme design, with high aesthetic ability and judgment;
3. Able to think about project characteristics independently, with creative design ability and performance ability;
4. Good plan reporting ability and communication ability with owners and team members;
5. Rigorous and practical in work, with good professional ethics and team spirit, passionate about landscape;
6. Proficient in MS Office, Auto CAD, Photoshop, Sketchup and other related software, strong hand-drawing skills are preferred.
Ⅲ. 硬景施工图设计师 2-4名(工作地点:重庆)Hardscape construction drawing designer (base Chongqing)
任职要求:
1.2年及以上施工图设计经验,具备良好的施工图制图能力,能独立完成施工图与详图设计工作;
2.熟悉国家标准及设计规范、工艺技术、材料知识及造价分析;
3.具备景观空间感与艺术审美,能准确理解方案意图并对设计深化进行推敲细化,清楚表达施工图使设计意图得以贯彻;
4.沟通能力强、团队合作能力强,较强的协调能力、工作责任心与职业道德;
5.景观设计工作经验丰富,施工图总控能力强,具有配合现场施工经验者,可考虑胜任项目负责人。
Job requirements:
1. 2 years or above experience in construction drawing design, good ability in construction drawing, able to independently complete construction drawing and detail drawing design;
2. Familiar with national standards and design specifications, process technology, material knowledge and cost analysis;
3. Have a sense of landscape space and artistic appreciation, can accurately understand the intention of the project and deepen the design to elaborate, clearly express the construction drawings to ensure the implementation of the design intention;
4. Strong communication skills, strong teamwork ability, strong coordination ability, responsibility and professional ethics;
5. Candidates with rich experience in landscape design, strong ability in general control of construction drawings and experience in coordinating site construction will be considered as competent project leader.
Ⅳ. 景观设计实习生Landscape design intern(工作地点:重庆) (base Chongqing)
任职要求:
1. 风景园林、环境艺术设计、景观学、城市规划等全日制本科或研究生;
2. 对景观设计具有强烈的热情和认知,有志于在景观行业长远发展;
3. 熟练掌握CAD,Photoshop,Sketchup,Lumion,MS Office等软件;
4. 专业理论基础知识扎实,具备良好的审美品位和图面表达能力;
5. 积极好学,具创新性思维与设计热情,高度的责任感与良好的团队协作能力。
6. 表现十分优异者,毕业后有机会转正成为正式员工。
Job requirements:
1. Full time undergraduate or graduate students in landscape architecture, environmental art design, landscape architecture, urban planning, etc;
2. Have strong enthusiasm and understanding of landscape design and are interested in long-term development in the landscape industry;
3. Master CAD, Photoshop, SketchUp, lumion, MS office and other software;
4. Solid basic professional theoretical knowledge, good aesthetic taste and graphic expression ability;
5. Active and studious, innovative thinking and design enthusiasm, high sense of responsibility and good teamwork ability.
6. Those with excellent performance will have the opportunity to become regular employees after graduation.
申请方式| How to apply
请将个人简历、作品集(PDF格式,小于15M)及薪资要求以"应聘职位+城市+姓名+mooool"为邮件标题发送至 hr@lismdesign.com 
欢迎投递前参看微信公众号和公司官方网站,了解犁墨景观详情。
Please send the personal Resume, Portfolio (PDF format, less than 15M) and salary requirement to hr@lismdesign.com with the "employment position + city + name + mooool" as e-mail title.
Please refer to the WeChat public account and the company's official website for details of LISM Landscape.
犁墨作品展示| Works Show
▼复地·明日之城
▼绿地城际空间站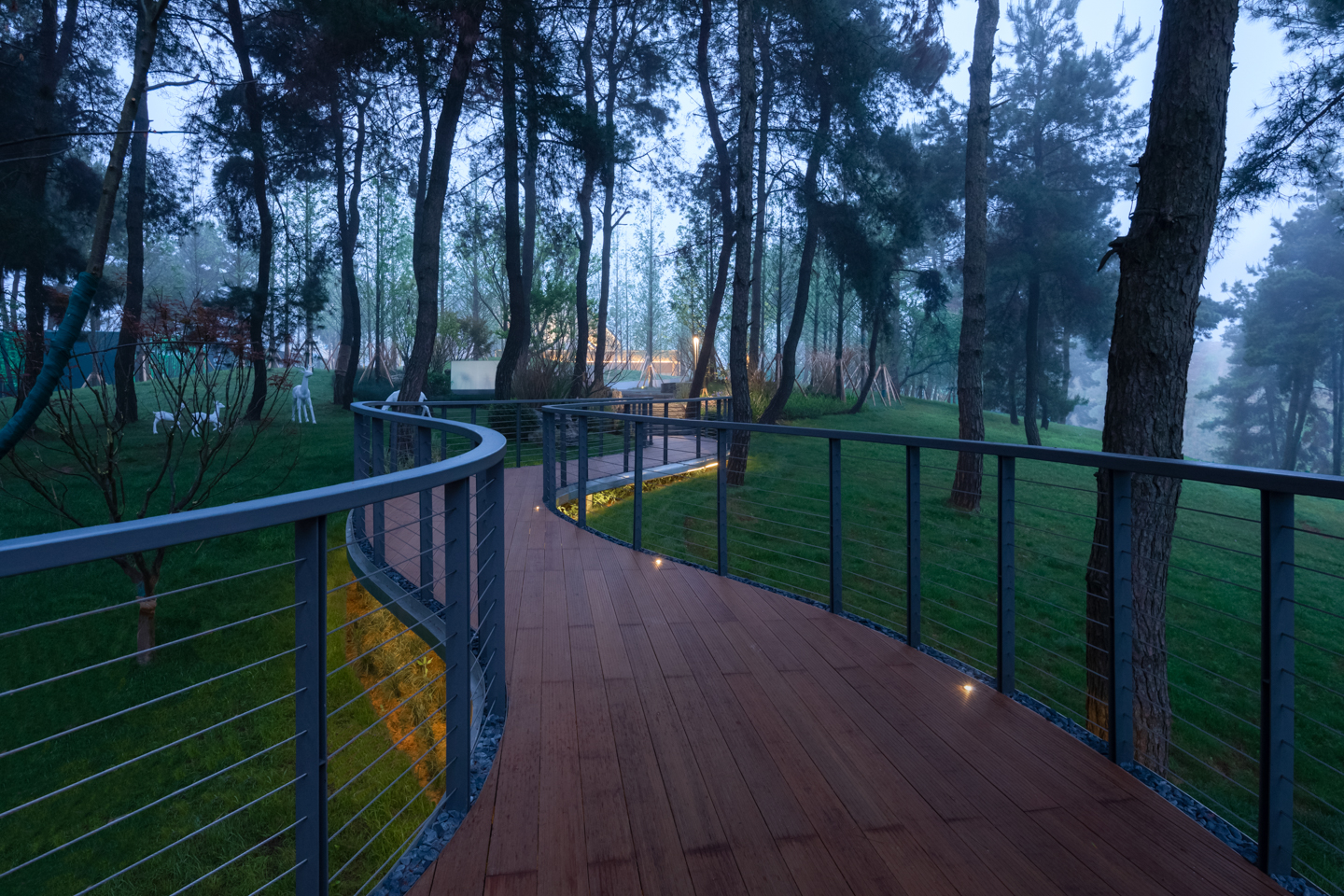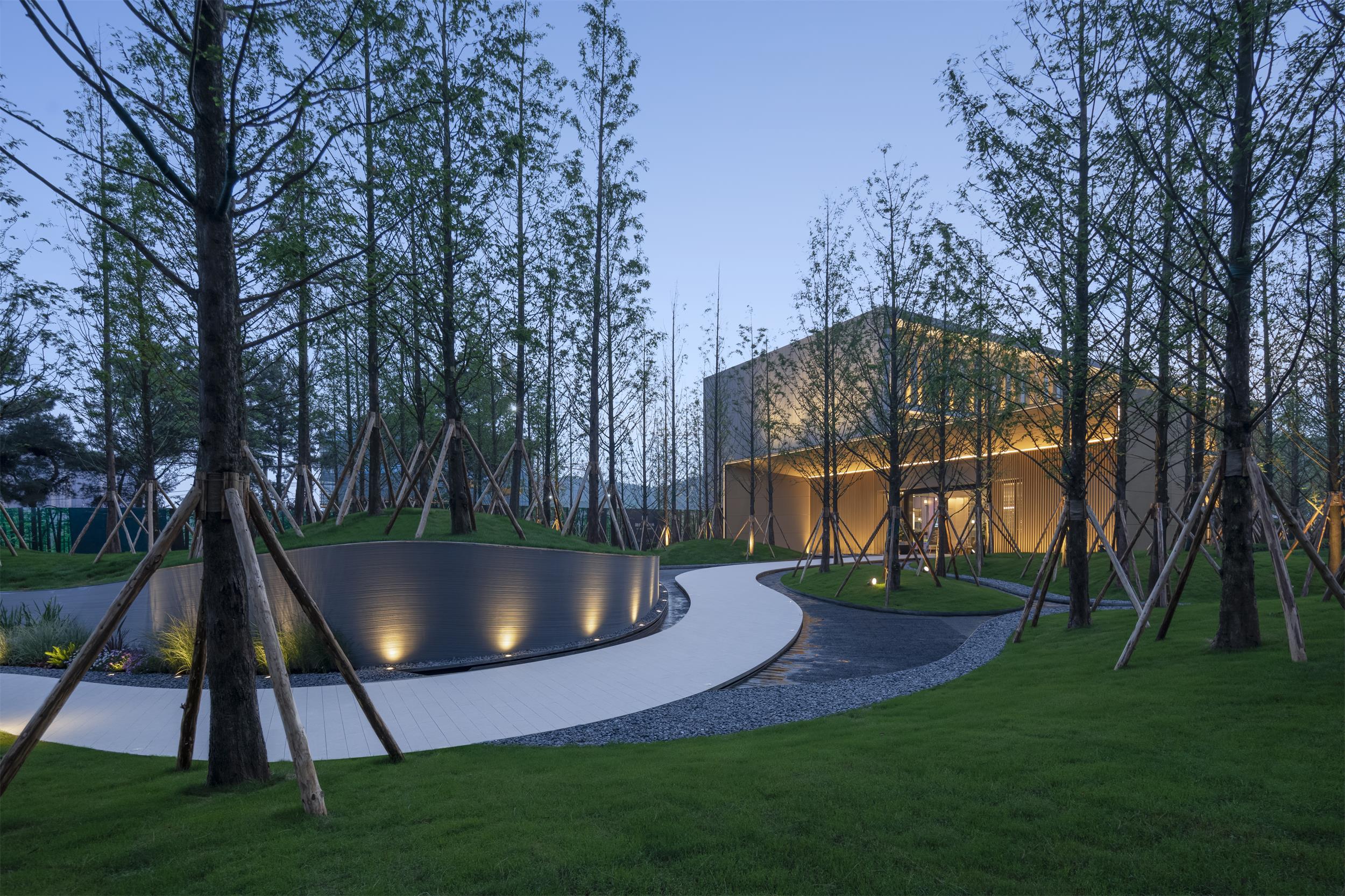 ▼香港置地·天湖岛
▼香港置地·壹号半岛
▼龙湖·春江天镜
▼龙湖·千山新屿
▼金融街·融府
办公环境| Our office
公司名片| Contact us
网站:www.lismdesign.com
微信:lismdesign
邮箱:hr@lismdesign.com
地址:重庆办公室 | 重庆渝北区 北京办公室 | 北京海淀区