上海墨刻景观工程有限公司是集景观设计与场景营造一体化的服务咨询公司,同时也是最具设计魅力和施工表现的中国本土景观设计公司之一 。我们致力于探索中国当代景观设计,继承本土设计的精华,同时力求创造中西文化艺术交融,强调将独到的创意与地域特征结合在一起,为不同客户创造不同的景观场所。
项目地点遍及上海、北京、天津、南京、成都、西安、银川、无锡、南昌、合肥、马鞍山、蚌埠、芜湖、武汉、大同,以及美国旧金山、俄罗斯圣彼得堡等。项目内容包括高档住宅社区、高档酒店及旅游度假区、都市公园、郊野公园与市政广场、旅游风景区及主题公园、开发区及高科技园区等。我们与许多地方政府以及发展商建立了良好的合作关系。在项目发展过程中,我们始终充分理解业主的需求与意图,并积极寻求业主的充分参与。
Shanghai MEKE Landscape is a consulting company that integrates landscape design and scene creation. MEKE is also one of the most talented local landscape design studio in China, which also contains a great reputation in construction performance. We are committed to exploring contemporary Chinese landscape design and inheriting the essence of local design. At the same time, we strive to create a fusion of Chinese and Western culture and art. We emphasize the combination of unique creativity and regional characteristics to create distinctive landscape places for different customers.
Project locations cover Shanghai, Beijing, Tianjin, Nanjing, Chengdu, Xi'an, Yinchuan, Wuxi, Nanchang, Hefei, Ma'anshan, Bengbu, Wuhu, Wuhan, Datong, as well as San Francisco in the United States and St. Petersburg in Russia. The project types include high-end residential communities, high-end hotels and tourist resorts, urban parks, suburban parks, and municipal squares, tourist scenic areas and theme parks, development zones and high-tech parks. We have established good cooperative relations with many local governments and developers. In the process of project development, we always fully understand the needs and intentions of the owners, and actively seek the full participation of the owners.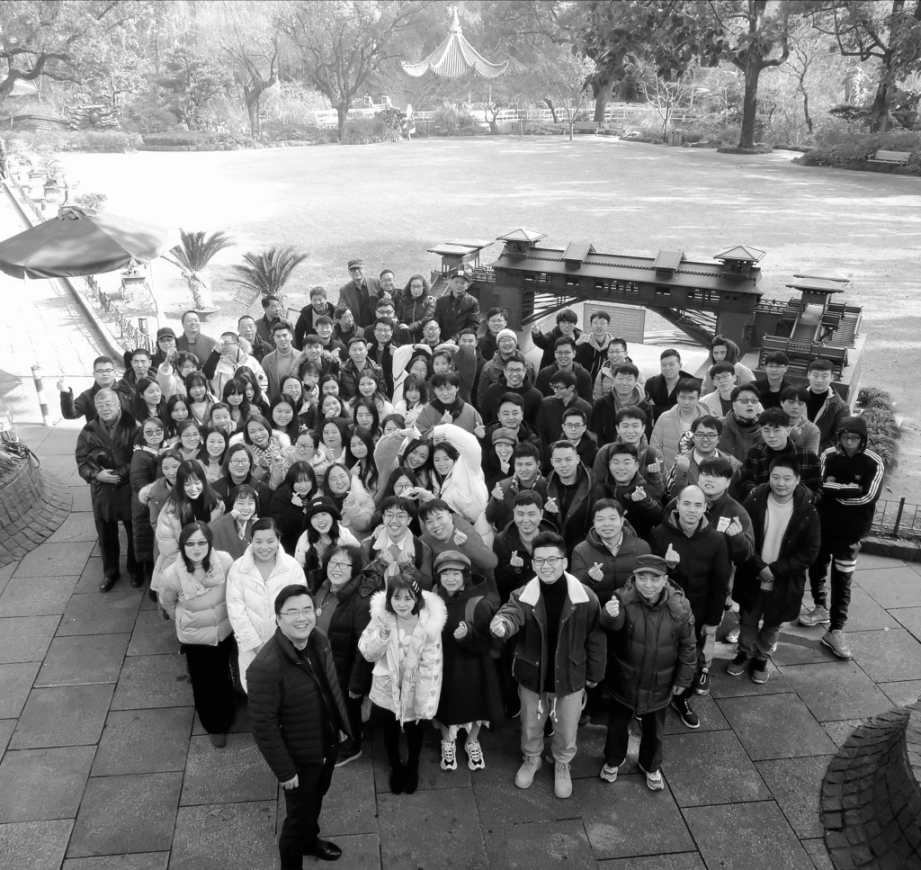 我们深信"设计创造生活",并将这一理念积极的贯彻在我们的每件作品中。我们建立了优秀的设计团队并且创造出的良好服务模式,使公司既有高度专业化的人员优势,又有如工作室般和谐密切的气氛。同时,国际间的项目合作使我们的作品更具有前瞻性。除此之外,我们还建立了具有丰富实践经验的顾问组织,更加全面地把握项目方向并发展成具有丰富表现力的景观作品。
We believe the idea of "design creates life" and actively implement this concept in our works. We have established an excellent design team and created a good service model. MEKE not only has the advantages of highly specialized personnel but also has a harmonious and close atmosphere like a collaborative studio. At the same time, international cooperation makes our works more forward-looking. Also, we have established a consultant group with rich practical experience to grasp the project direction more comprehensively and develop projects into landscape works with rich expression.
招聘职位| Position
Ⅰ.景观主创设计师 Chief Landscape Designer
职位描述:
1、环艺、景观(园林)相关专业毕业,5年以上的景观方案设计工作经验;
2、注重细节,责任心强,有良好的执行能力、沟通能力、组织能力及团队合作精神;
3、有突出的方案设计能力,丰富的景观项目设计、深化及管理能力,能独立构思将创意、可实施性、与项目特质匹配度三者合而为一的方案;
4、专业知识丰富,有较强的审美能力,能用手绘表达概念方案和透视效果图;
6、精通CAD、Photoshop、SketchUp等图形设计软件,具有良好的手绘表达能力;
7、言语理解、表达能力好,有一定的与业主沟通汇报的经验和能力;
8、勇于担当,能应对阶段性的高压力工作;
9、有知名企业工作经验者优先。
Job Descriptions:
1、Graduated from Environmental Arts, Landscape (gardens) related majors, more than 5 years working experience in landscape design;
2、Pay attention to details, strong sense of responsibility, good execution ability, communication ability, organization ability, and teamwork spirit;
3、Has outstanding scheme design ability, landscape project design, development, and management ability; independently conceive a scheme design that combines creativity, implement and matching with project characteristics;
4、Rich professional knowledge, strong aesthetic ability, can express concepts and perspective renderings by hand drawing;
6、Proficient in graphic design software such as CAD, Photoshop, SketchUp, etc., with good hand-drawing ability;
7、Good verbal understanding and expression skills; have certain experience and ability to communicate with and present to the clients;
8、Have the courage to take responsibility and be able to deal with the high-pressure work;
9、Work experience in well-known companies is preferred.
Ⅱ. 景观方案设计师 Landscape Designer
职位描述:
1、环艺、景观(园林)相关专业毕业,2年以上景观设计相关工作经验;
2、具备良好的手绘能力,可完成文本的编排制作;具备方案设计能力,能很好的理解主创意图,要求眼界开阔,思想灵活,有创新能力;
3、熟练掌握SketchUp、InDesign、AutoCAD、PhotoShop等相关设计软件,并能指导助理高质量完成任务;
4、对文本框架了解,可指导设计助理完成版面设计及排图,有很好的选择意向能力;
5、有一定平面深化能力和立面深化能力。
Job Descriptions:
1、Graduated from Environmental Arts, Landscape Architecture (gardens) related majors; more than 2 years working experience in landscape design;
2、Possess good hand-drawing ability and able to complete the layout and production of texts; have the ability to conduct schematic design, can understand the intention of the chief designer; open-minded, flexible thinking, and innovative ability;
3、Familiar with SketchUp, InDesign, AutoCAD, PhotoShop and other related design software, and can guide assistants to complete tasks with high quality;
4、Understand the text frame, guide the design assistant to design the layout, and has a good ability to find inspirations;
5、Able to deepen the master plan and 3D design.
Ⅲ. 景观施工图设计师  Landscape Construction Drawing Designer
职位描述:
1、园林、建筑等相关专业毕业,2年以上景观设计相关工作经验;
2、熟悉扩初到施工图的绘制工作,能熟练使用CAD等专业软件;
3、2年以上施工图设计经验;
4、勤恳踏实,细致负责,有良好的方案领悟能力和团队合作意识;
5、有大型项目景观施工图经验者优先。
Job Description:
1、Graduated from gardening, architecture and other related majors, more than 2 years of work experience in landscape design;
2、Familiar with the drawing work from the initial expansion to the construction drawing, and proficient in using professional software such as CAD;
3、More than 2 years of construction drawing design experience;
4、diligent and practical, meticulous and responsible, have a good understanding of the design and teamwork awareness;
5、Experience in large-scale project landscape construction drawings is preferred.
Ⅳ.景观软装设计师  Landscape soft decoration designer
职位描述:
1、配合景观方案团队要成项目景观户外软装方案设计 ;
2、能通过景观故事线提炼出户外软装的元素并配合故事线选型 ;
3、能独立完成方案汇报;
4、具有住宅、售楼处、样板间、酒店等室外软装设计经验;
5、对色彩、流行趋势等具有敏锐的直觉及操控能力,对各种设计风格能够准确把握;
6、工作责任心强,并有良好的组织和沟通能力。
Job Description:
1. Cooperate with the landscape project team to design the landscape soft decoration;
2. Able to extract and select outdoor soft decoration elements through landscape concept;
3. Able to complete project report independently;
4. Experience in outdoor soft decoration design for residential buildings, sales offices, sample rooms, hotels, etc;
5. Have a keen intuition and control ability for colors and fashion trends, and can accurately grasp various design styles;
6. Strong sense of responsibility and good organization and communication skills.
Ⅴ.植物设计师  Planting designer
职位描述:
1、园林景观、林业等相关专业院校毕业,具有2-3年工作经验;
2、能独立承担一般规模和较复杂程度项目软景方案和扩初设计,达到与硬景设计无缝隙结合,表现项目总体设计风格;
3、善于思考,能独立分析解决设计和工程现场问题,独立完成总图和细部设计。
Job Description:
1、Graduated from gardening, forestry, and other related professional colleges, with 2-3 years working experience;
2、Able to independently undertake the soft-scape design and initial design of the projects of general scale and complexity, achieving seamless integration with the hardscape design, showing the overall design style of the project;
3、Good at thinking, able to independently analyze and solve design and engineering on-site problems, and independently complete master plans and detailed design.
Ⅵ.助理景观设计师(方案、施工图)Assistant Landscape Architect (schematic design, construction drawing)
职位描述:
1、环艺、景观(园林)相关专业毕业;
2、协助主创设计师完成前期资料搜集整理设计;
3、协助者设计师进行文本、方案、扩初、施工各阶段图纸绘制;
4、完成上级交待的工作任务。
Job Description:
1、Graduated from Environmental Arts and Landscape (gardens) related majors;
2、Assist the chief designer to complete the preliminary data collection and design;
3、Assist the designer to draw the drawings of text, scheme, expansion, and construction;
4、Complete the tasks assigned by superiors.
以上职位工作地点均位于上海 The above position are based in Shanghai, China.
申请方式| How to apply
欢迎加入我们!有意者请将简历和作品集(均为PDF格式),发送至招聘邮箱:1904083453@qq.com 或致电 15900584570(顾女士)邮件主题请标注应聘职位+Mooool应聘。
Welcome to join us! Please send your CV and Portfolio (both are in PDF format) to 1904083453@qq.com or phone call 15900584570 (Ms Gu). Please indicate 'Intention Position + Mooool employment' in the mail subject line.
墨刻景观作品展示| Works Show
▼合肥阳光城悦澜府体验区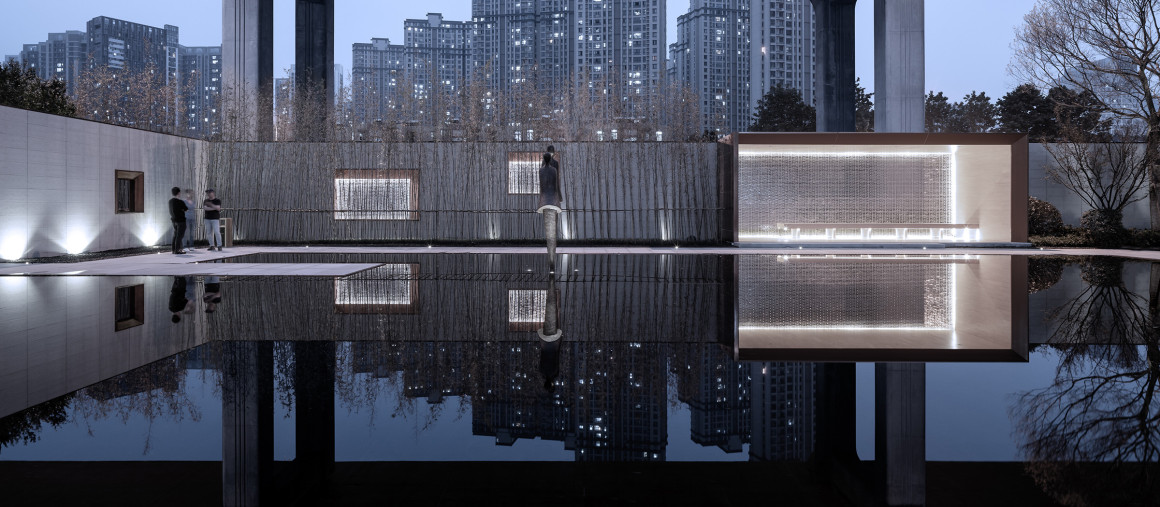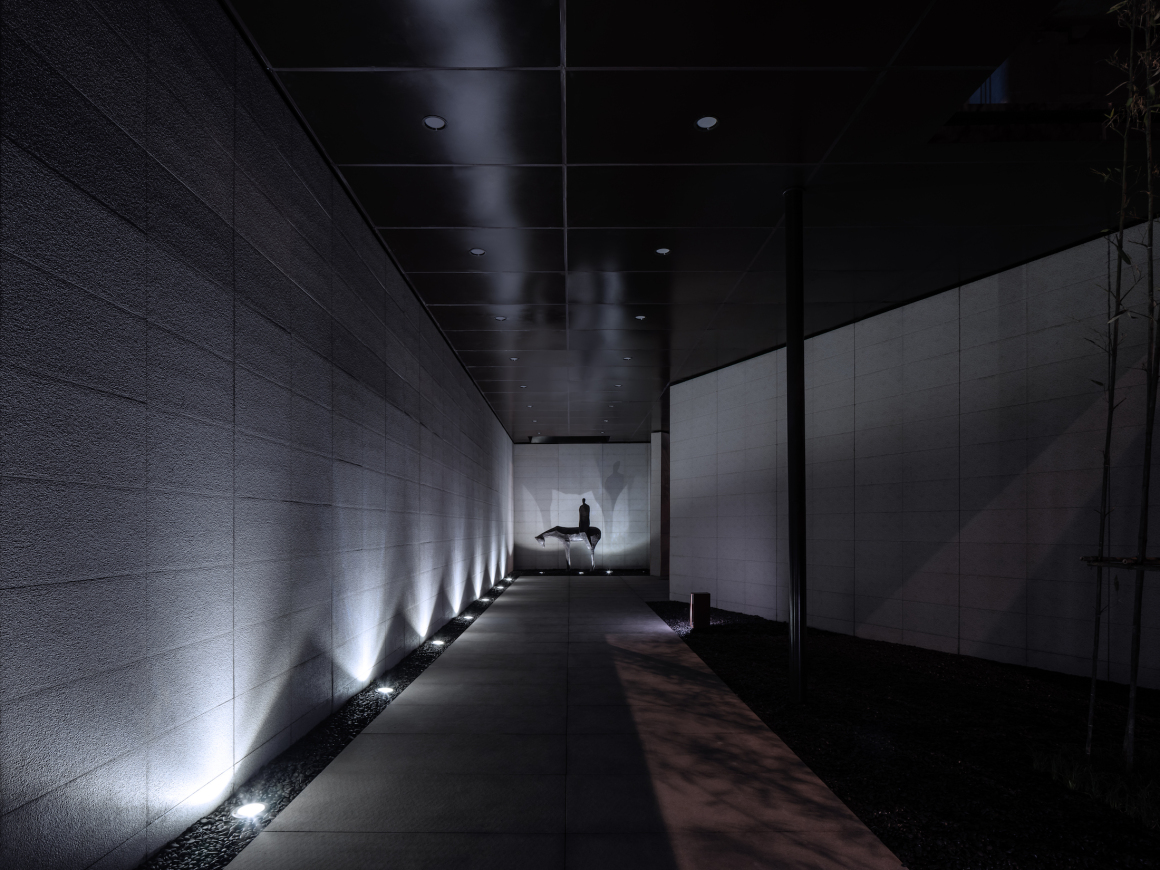 ▼合肥龙湖春江郦城
▼仁恒祥生珊瑚世纪雅园体验区情景化包装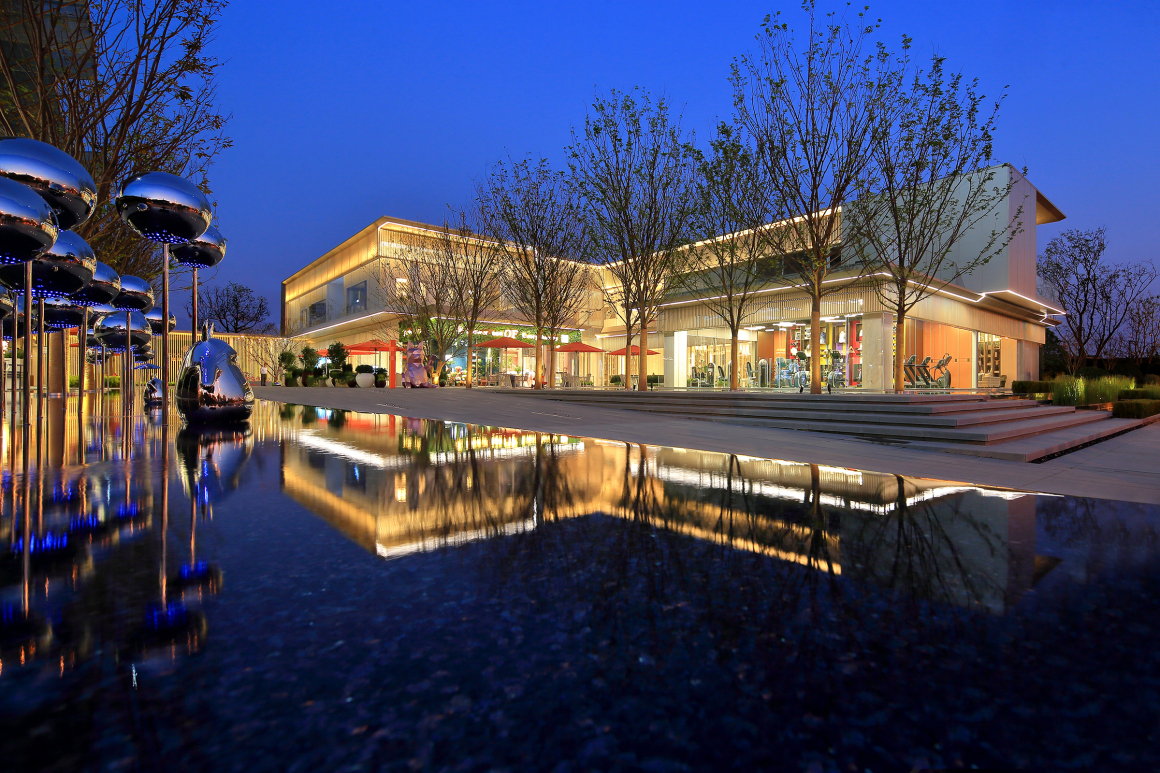 办公环境| Our office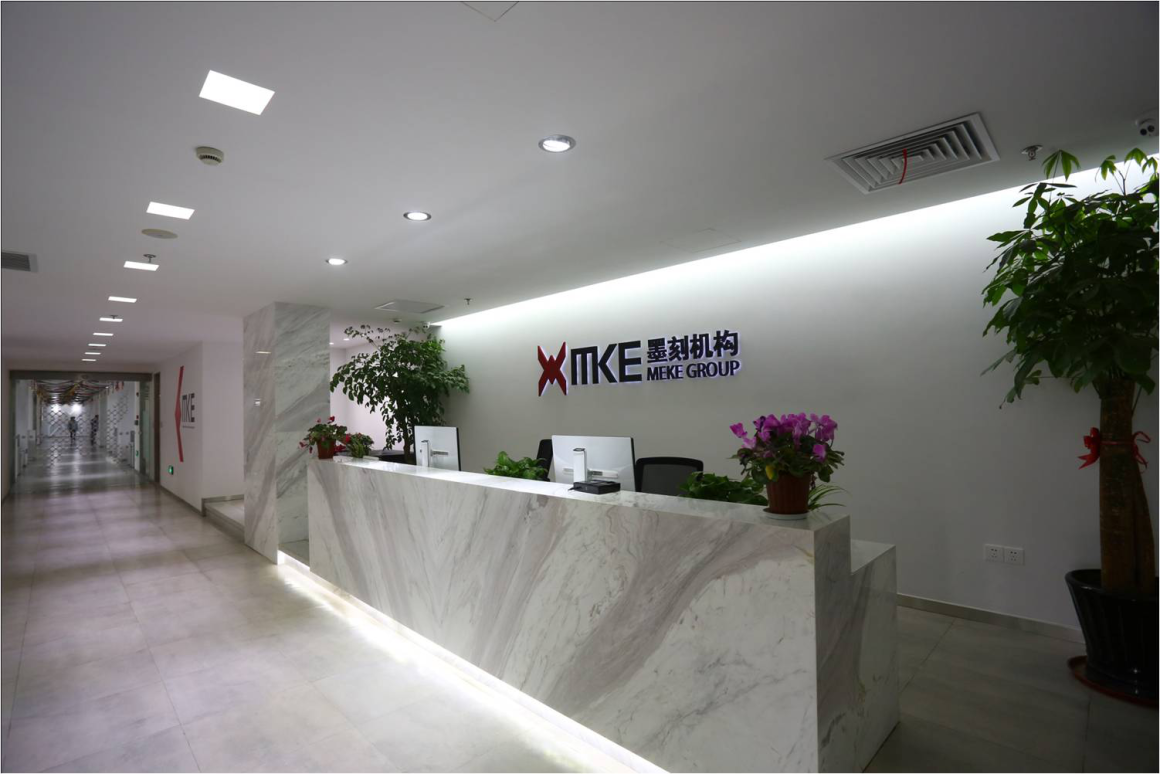 公司名片| Join us
公司地址/Address:上海市徐汇区田林路140号1号楼3楼
招聘邮箱/Email:1904083453@qq.com
招聘电话/Tel:15900584570