UMS里表都会以创造设计价值为初衷,立足首都北京,努力成为多样艺术创意的设计机构,景观设计类型包括高端商业地产、多业态酒店、产业园区、现代居住社区,以及大尺度的公园、城市更新等,服务于万科,华润,保利,融创等多家优质的开发商。
我们的设计不仅致力探索项目的趣味与多样性,同时在其他的设计领域极力探索行业边界,积攒多元化的设计实践经验,并且始终尝试不同领域的设计类型,希望通过设计可以整合零售,生活方式,美学体验等多种不同的方向,形成基于设计的载体,输出多元的价值。是一家以创意为导向,长期专注于高端城市住宅、别墅、广场公园、商业地产及风景度假区等公共空间的景观设计与咨询的专业机构,拥有与国际接轨的专业设计理念,并十分注重客户服务,我们认为"协同客户成就卓越与价值"是公司追求的目标!
UNLIMITED METROPOLIS With the original intention of creating design value, based on the capital Beijing, and striving to become the most artistic and creative landscape design institution in China, the projects include luxury commercial real estate, multi-format hotels, industrial parks, modern residential communities, and large-scale park sand urban renewal.
Our team is to develop interest and diversity of the projects, and in other areas to explore design boundary, the accumulation of diversified design practical experience, and always try different type in the field of design, hope to integrated retail, lifestyle, aesthetic experience or different directions.
招聘职位| Position
Ⅰ. 景观主创设计师 Chief Landscape Designer
职位描述:
1. 建筑/景观/艺术/绘画等相关专业本科及以上学历;
2. 4-6年及以上本专业工作经验,有较强的独立完成方案构思、原创及深化能力、表现能力;
3. 有带小团队经验,具有国内大型开发商住宅项目经验;
4. 对行业发展有独到的见解和深刻的认识;
5. 有责任心、敬业精神及团队协调能力;
6. 熟练掌握CAD Sketch up Photoshop Rhino office等必要工作软件,且具有相当的徒手草图能力;
7. 有较好的文字功底和较强的语言表达能力,团队意识较强;
8. 良好优秀的审美能力。
Job Description:
1. Bachelor degree or above in architecture/landscape/art/painting and other related majors;
2. 4-6 years or more of working experience in this major, with strong ability to independently complete conception, originality and deepening, and performance;
3. Have experience in leading a small team, and have experience in residential projects for large-scale domestic developers;
4. Have unique insights and deep understanding of industry development;
5. Have a sense of responsibility, professionalism and team coordination ability;
6. Proficient in necessary working software such as CAD Sketch up Photoshop Rhino office, and have considerable freehand sketching ability;
7. Have good writing skills and strong language expression skills, and have a strong sense of teamwork;
8. Good and excellent aesthetic ability
Ⅱ. 景观设计师 Landscape Designer
职位描述:
1. 具有1-3年本专业工作经验;
2. 热爱设计以及设计相关领域;
3. 具有一定的美学基础及设计素养,对设计有一定的追求;
4. 具有较强的理解能力学习能力和逻辑分析能力;
5. 熟练掌握AutoCAD、Sketch up、Photoshop、InDesign等设计软件。
6. 良好优秀的审美能力及团队协作意识。
Job Description:
1. Have 1-3 years of professional work experience;
2. Love design and design-related fields;
3. Have a certain aesthetic foundation and design accomplishment, and have a certain pursuit of design;
4. Have strong understanding ability, learning ability and logical analysis ability;
5. Proficiency in AutoCAD, Sketch up, Photoshop, InDesign and other design software.
6. Good aesthetic ability and teamwork awareness.
以上职位工作地点:北京、上海 The above position are based in Beijing / Shanghai.
申请方式| How to apply
加入我们!在这里你会得到最好的职业发展空间。
1. 明确求职岗位,并附上个人简历和作品集,格式为PDF;
2. 邮件标题注明姓名和应聘岗位,发送到:hr@umsstudio.com
联系人:许女士,招聘电话:13520033050(微信同步)
join us! Here you will get the best career development space.
1. Specify the job position, and attach your resume and portfolio in PDF format; 2. Indicate the name and the position you are applying for in the title of the email, and send it to: hr@umsstudio.com
Contact: Ms. Xu, recruitment phone: 13520033050 (WeChat)
里表都会作品展示| Works Show
▽华润置地孝子祠润府
办公环境| Our office
公司名片| Contact us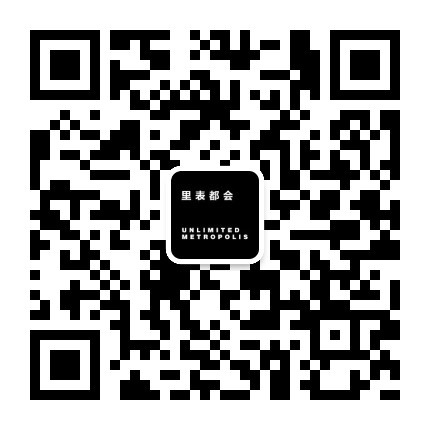 公司地址/Address:
北京市朝阳区建外SOHO西区18号楼2302-2306室
上海市静安区长乐路942弄2号101室
微信公众号/Wechat:UMS里表都会
邮箱/E-mail:hr@umsstudio.com