魏玛设计 (WEIMAR Group),由贺旭华于2007年在上海创立,历经15年的发展,众多项目和作品以优秀的设计品质、创新的设计理念获得高度认可,一跃成为景观规划设计行业的领军队伍之一,与龙湖、万科、中南、上实、建发、融信等众多国内优秀地产企业有良好合作,客户涵盖国内地产50强。景观设计类型包括现代居住社区、商业地产、产业园区、市政文旅等,拥有高水平的国际化专业设计团队。目前以上海为总部,已在深圳、成都、西安、杭州、南京、苏州、常州等地开设分公司。
WEIMAR Group was founded by He Xuhua in Shanghai in 2007. After 15 years of development, many projects and works have been highly recognized for their excellent design quality and innovative design concept, and become one of the leading teams in landscape planning and design industry. We have good cooperation with many excellent domestic real estate enterprises, such as Longfor, Vanke, Zhongnan, Shanghai Real Estate, C&D, Rongxin and so on. Our customers cover the top 50 real estate enterprises in China. Landscape design types include modern residential communities, commercial real estate, industrial parks, municipal culture and tourism, etc., with a high-level international professional design team. At present, headquartered in Shanghai, has set up branches in Shenzhen, Chengdu, Xi 'an, Hangzhou, Nanjing, Suzhou, Changzhou and other places.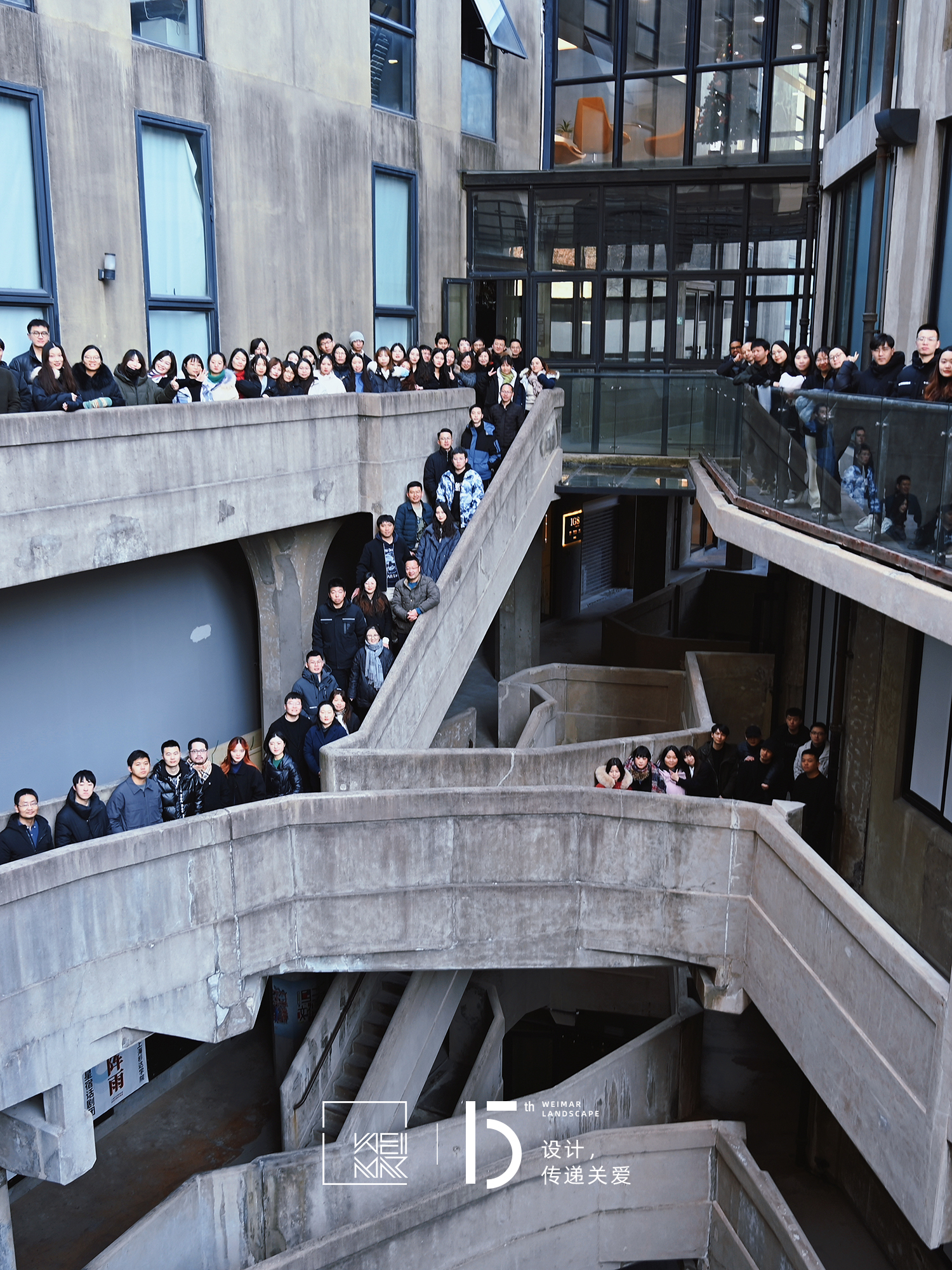 除了专注设计本身,魏玛亦在探索平台内及平台间的更好的协作方式。魏玛软件团队自主研发了景观设计行业VR绿化设计软件"EZLand",在绿化设计及其落地管控方面采用了先进的VR技术及互联网技术。
In addition to focusing on design itself, Weimar is also exploring better collaboration within and between platforms. Weimar software team independently developed the LANDSCAPE design industry VR greening design software "EZLand", which uses advanced VR technology and Internet technology in greening design and landing control.
招聘职位| Position
Ⅰ. 景观设计总监 Landscape Design Director
工作地点:上海、成都、杭州、南京、深圳、西安、苏州、常州
岗位要求:
1、全面负责设计部门的创意、技术管理工作,包括计划、组织、协调和督办、工作总结的职责,提升设计创意高度,对方案效果、质量、培训等负完全责任。
2、拥有10年以上知名境内外设计公司从业经历,3年以上设计总监或首席设计师的工作经验;
3、根据公司要求,高质量完成所承担项目各阶段向客户汇报、讲解交流工作并对设计结果负责;
4、具备国际前沿的景观设计方法和能力,优秀的沟通技巧,责任感强。
( Base Shanghai\Chengdu\Hangzhou\Nanjing\Xi'an\Shenzhen\Suzhou\Changzhou)
Job Requirements:
1. Be fully responsible for the creative and technical management of the design department, including planning, organization, coordination, supervision and work summary, improve the height of creative design, and take full responsibility for the effect, quality and training of the scheme.
2. More than 10 years working experience in well-known domestic and foreign design companies, more than 3 years working experience as design director or chief designer;
3. According to the requirements of the company, complete all stages of the project with high quality, report to customers, explain and communicate the work, and be responsible for the design results;
4. Have international cutting-edge landscape design methods and abilities, excellent communication skills, strong sense of responsibility.
Ⅱ. 景观设计主创Chief Landscape Designer 
工作地点:上海、成都、杭州、南京、深圳、西安、苏州、常州
岗位要求:
1、拥有独立负责完成居住区、商业、公共空间、市政类型等大、中型项目的经验,能独立构思具有创意、可实施性、与项目特质匹配的方案;
2、5-8年景观方案设计经验,从概念方案到竣工建成,全程把控项目,保证方案设计思想贯彻表达至落地竣工,能同时主持多个项目的景观方案设计;
3、勇于担当,具备团队合作精神,能应对阶段性的高压力工作;
4、具有创新思维及设计美感,对于空间结构把握具有优秀的领悟能力。
5、熟悉景观设计相关规范,熟练操作Sketchup/SU/CAD/PS/3Dmax/Lumion等绘图及Ms office办公软件,具备设计文本编排总体把控能力,具备较高的手绘效果图能力。
( Base Shanghai\Chengdu\Hangzhou\Nanjing\Xi'an\Shenzhen\Suzhou\Changzhou)
Job Requirements:
1. Independently responsible for the completion of residential, commercial, public space, municipal type of large and medium-sized projects experience, can independently conceive creative, feasible, matching project characteristics;
2. 5-8 years of landscape scheme design experience, from concept scheme to completion, control the whole project, ensure the implementation and expression of the scheme design idea to the completion of the ground, able to take charge of the landscape scheme design of multiple projects at the same time;
3. Have the courage to take responsibility, have the team spirit, can cope with the stage of high pressure work;
4. Innovative thinking and aesthetic design, excellent understanding of spatial structure.
5, familiar with landscape design related specification, familiar with Sketchup/SU/CAD/PS / 3 / Lumion on3dmax drawings and Ms office software, design text layout general handle ability, higher ability in hand drawing.
Ⅲ. 景观方案设计师及助理 Landscape Architect/Assistant
工作地点:上海、成都、杭州、南京、深圳、西安、苏州、常州
岗位要求:
1、3-5年景观设计经验,拥有独立设计完成一般规模和难度的景观项目经验;
2、掌握各类景观设计绘图技术,具备景观设计相关领域专业知识和技能;
3、熟练使用CAD、Photoshop、InDesign、Sketchup、Lumion等设计软件及MS Office, 手绘功底深厚更佳;
4、具有一定的设计表达、独立思考和创新能力,对设计有热情和追求;
5、熟悉景观设计项目运作流程,能理解方案设计,具有较高的审美能力及判断。
( Base Shanghai\Chengdu\Hangzhou\Nanjing\Xi'an\Shenzhen\Suzhou\Changzhou)
Job Requirements:
1. 3-5 years of landscape design experience, with experience in independently designing and completing landscape projects of general scale and difficulty;
2. Master all kinds of landscape design drawing technology, with professional knowledge and skills in landscape design related fields;
3. Familiar with CAD, Photoshop, InDesign, Sketchup, Lumion and other design software and MS Office, hand drawing is a plus;
4. Have a certain ability of design expression, independent thinking and innovation, and have passion and pursuit for design;
5. Familiar with the operation process of landscape design projects, able to understand the scheme design, with high aesthetic ability and judgment.
Ⅳ. 景观施工图负责人/设计师 Landscape Construction Drawing Designerr
工作地点:上海、成都、杭州、南京、深圳、西安、苏州、常州
岗位要求:
1、负责项目的总体控制并提出优化方案,把握方案设计的主题和原则,贯彻到施工图图纸中;
2、具有3年以上景观施工图绘图经验,能独立的深化扩初方案并完成施工图总图;
3、具有良好的团队管理能力,对项目的综合把控能力(成本控制、进度控制和人员安排等),负责最终设计效果;
4、负责设计文件、设计图纸的审核检查工作;
5、具有良好的沟通协调能力,能独立协调并处理现场问题与技术指导工作。
( Base Shanghai\Chengdu\Hangzhou\Nanjing\Xi'an\Shenzhen\Suzhou\Changzhou)
Job Requirements:
1. Responsible for the overall control of the project and put forward the optimization scheme, grasp the theme and principles of the scheme design and implement them into the construction drawings;
2. With more than 3 years of landscape construction drawing experience, able to independently deepen and expand the initial scheme and complete the general construction drawing;
3. Good team management ability, comprehensive project control ability (cost control, schedule control and personnel arrangement, etc.), responsible for the final design effect;
4. Responsible for the review and inspection of design documents and drawings;
5. Good communication and coordination skills, able to independently coordinate and deal with on-site problems and technical guidance.
Ⅴ. 景观植物设计师 Planting Designer
工作地点:上海、成都、杭州、南京、深圳、西安、苏州、常州
岗位要求:
1、3-5年园林设计、施工工作经验,参与过大型园林景观设计经历;
2、 精通南方植物,熟悉北方植物,擅长苗木配置和设计,设计感强,有较强的手绘能力和现场控制能力;
3、独立完成植物配置设计方案和扩初施工图设计;
4、协助进行苗木甄选,现场跟进;
5、熟悉相关设计软件。
( Base Shanghai\Chengdu\Hangzhou\Nanjing\Xi'an\Shenzhen\Suzhou\Changzhou)
 Job Descriptions:
1. 1-5 years of landscape design and construction work experience; participated in large-scale landscape design experience;
2. Proficient in southern plants, familiar with northern plants, good at planting plan design, strong design sense, strong hand drawing ability and field control ability;
3. Independently complete the planting design plan and the initial construction drawing design;
4. Assist in nursery selection and follow up on site;
5. Familiar with related design software.
Ⅵ. 市场拓展高级经理 Market Development Director/Manager
工作地点:上海、深圳、西安
岗位要求:
1、本科及以上学历,有园林景观设计行业、市政公建行业、文旅行业等3年以上市场营销经验,对市场营销工作有深刻认知,能敏锐地把握市场动态;
2、有完整的市场机会挖掘、分析、方案撰写、方案验证、成功立项、推动落地、营销管理后取得较好的收益;
3、有较强的市场开拓能力和商机意识,善于整合资源,拥有相关渠道和推广资源;
4、具备较强的具备较强的公关交际能力,组织协调能力、统筹策划能力、团队管理能力;
5、为人处事有责任心,事业心,目标感,雷厉风行、结果导向。
( Base Shangha\Xi'an\Shenzhen)
Job Requirements:
1. Bachelor degree or above, with more than 3 years marketing experience in landscape design industry, municipal public construction industry, culture and tourism industry, etc., have a deep understanding of marketing work, can grasp the market dynamics keenly;
2. Have a complete knowledge of market opportunity mining, analysis, scheme writing, scheme verification, successful project approval, promotion and implementation, and good profits after marketing management;
3. Strong market development ability and business sense, good at integrating resources, with relevant channels and promotion resources;
4. Strong public relations and communication skills, organization and coordination skills, overall planning skills and team management skills;
5. Responsible, career-minded, goal-oriented, result-oriented.
Ⅶ. 平面设计 Graphic Designer
工作地点:上海
岗位要求:
1、负责创意工作的创意产出及主要的视觉表现,控制互动执行的作品,包括但不限于公司公众号、视频号、宣传册、海报等平面创作表现工作(有关视觉上的一切表现);
2、3-5年以上平面设计资历,有房企、设计行业工作经验优先考虑,
3、具有丰富的视觉传达设计经验、良好的创意视觉表现力,对设计有一定的创意及深度的理解;
4、熟练掌握平面设计的各种技能,色彩把握及整体构成有良好运用能力,善于沟通,责任感强。
( Base Shanghai)
Job Requirements:
1. Responsible for the creative output and main visual performance of creative work, and control the interactive execution of works, including but not limited to the company's official account, video number, brochure, poster and other graphic creation and performance (all visual performance);
2, 3-5 years graphic design experience, with real estate enterprises, design industry experience is preferred.
3. Have rich experience in visual communication design, good creative visual expression, have certain creativity and deep understanding of design;
4. Good command of graphic design skills, good use of color and overall composition, good communication skills, strong sense of responsibility.
申请方式| Apply
欢迎加入我们!有意者请将文件夹名称备注投递职位,电子版简历和作品集均为PDF格式,最好小于10M。邮件主题请标注应聘岗位+地点+Mooool应聘。欢迎投递前参看微信公众号,了解魏玛设计机构详情。
上海:张女士 13585749025 shhr@weimargroup.com
深圳:林女士 18685583394 shhr@weimargroup.com
西安:刘女士 021-63302371 shhr@weimargroup.com
成都:代女士 13982217811 452635682@qq.com
杭州:李女士 0571-82616796 hr-hz@weimargroup.com
南京:达女士 025-87710307 3429473022@qq.com
常州:刘女士 15306111393 lyj953245646@qq.com
苏州:李女士 13771934082 89363042@qq.com
If  you have such a career vision and want to join a challenging and supportive work team, please send your resume and portfolio to the email address as follow. (Please indicate 'Mooool ' in the topic of e-mail, and the Position + City )
Shanghai:Ms. Zhang 13585749025 shhr@weimargroup.com
Shenzhen:Ms. Lin 18685583394 shhr@weimargroup.com
Xi'an:Ms. Liu  021-63302371 shhr@weimargroup.com
Chengdu:Ms. Dai 13982217811 452635682@qq.com
Hangzhou:Ms. Li 0571-82616796 hr-hz@weimargroup.com
Nanjing:Ms. Da 025-87710307 3429473022@qq.com
Changzhou:Ms. Liu 15306111393 lyj953245646@qq.com
Suzhou:Ms Li 13771934082 89363042@qq.com
魏玛设计机构作品展示| Works Show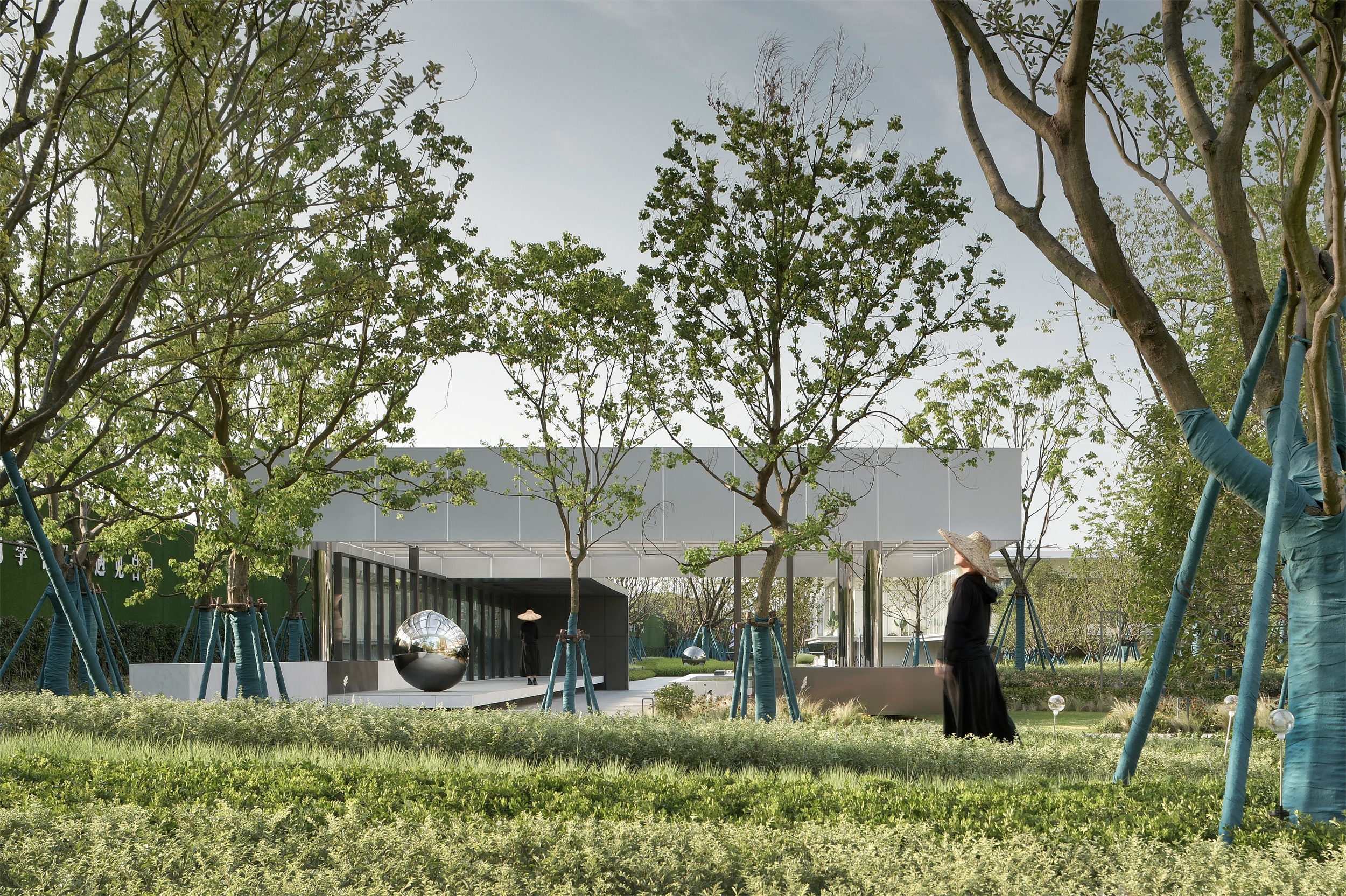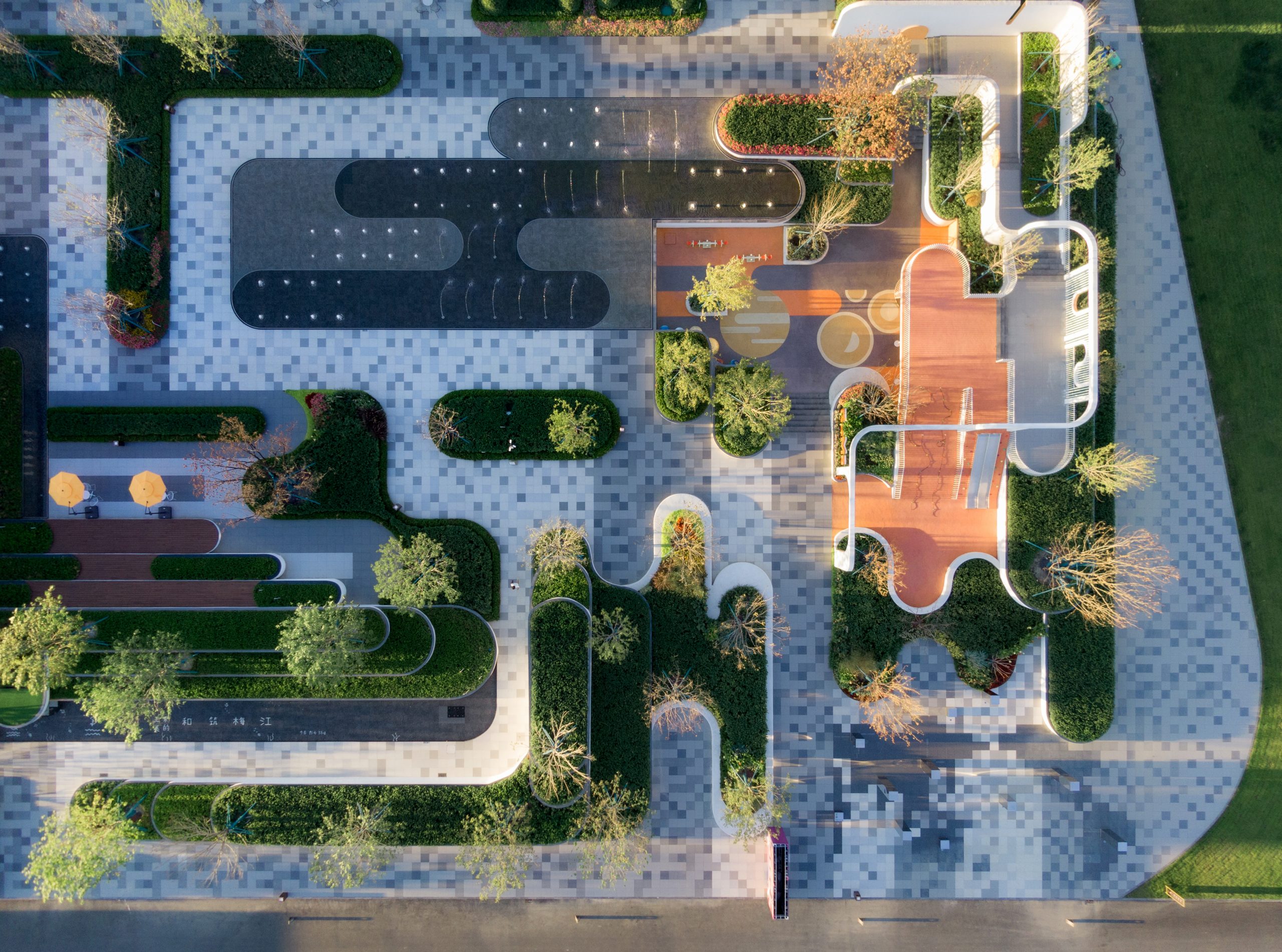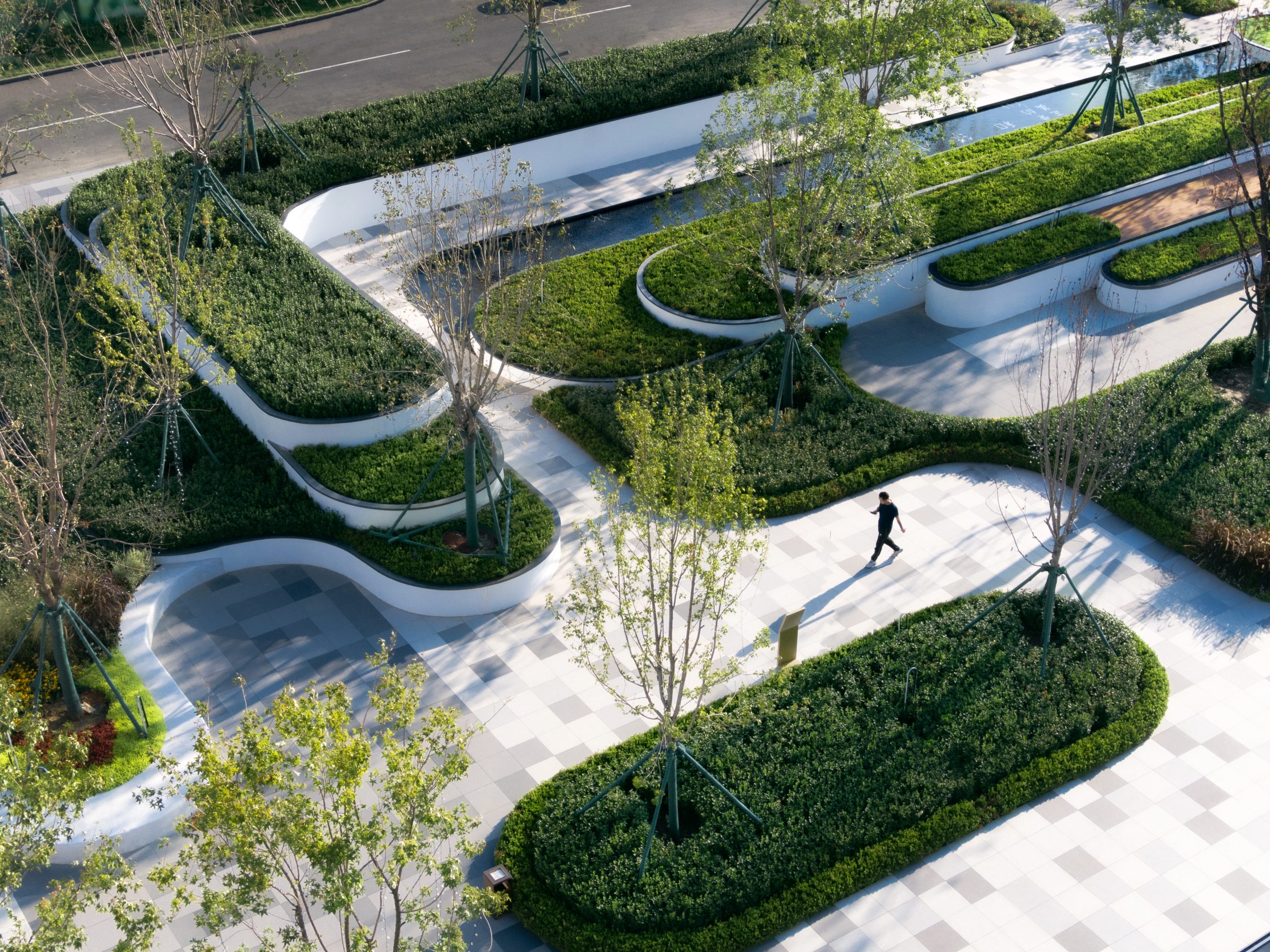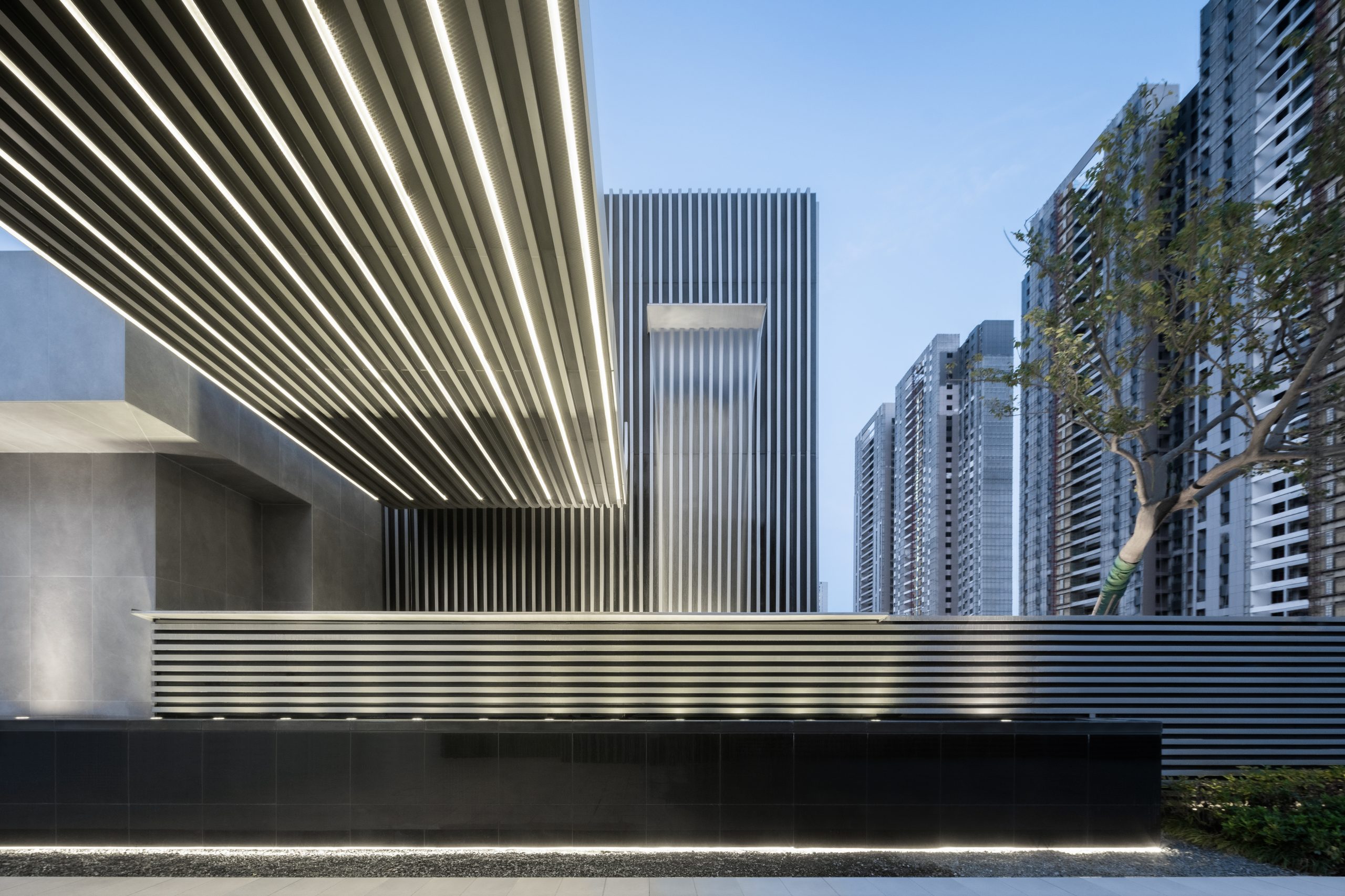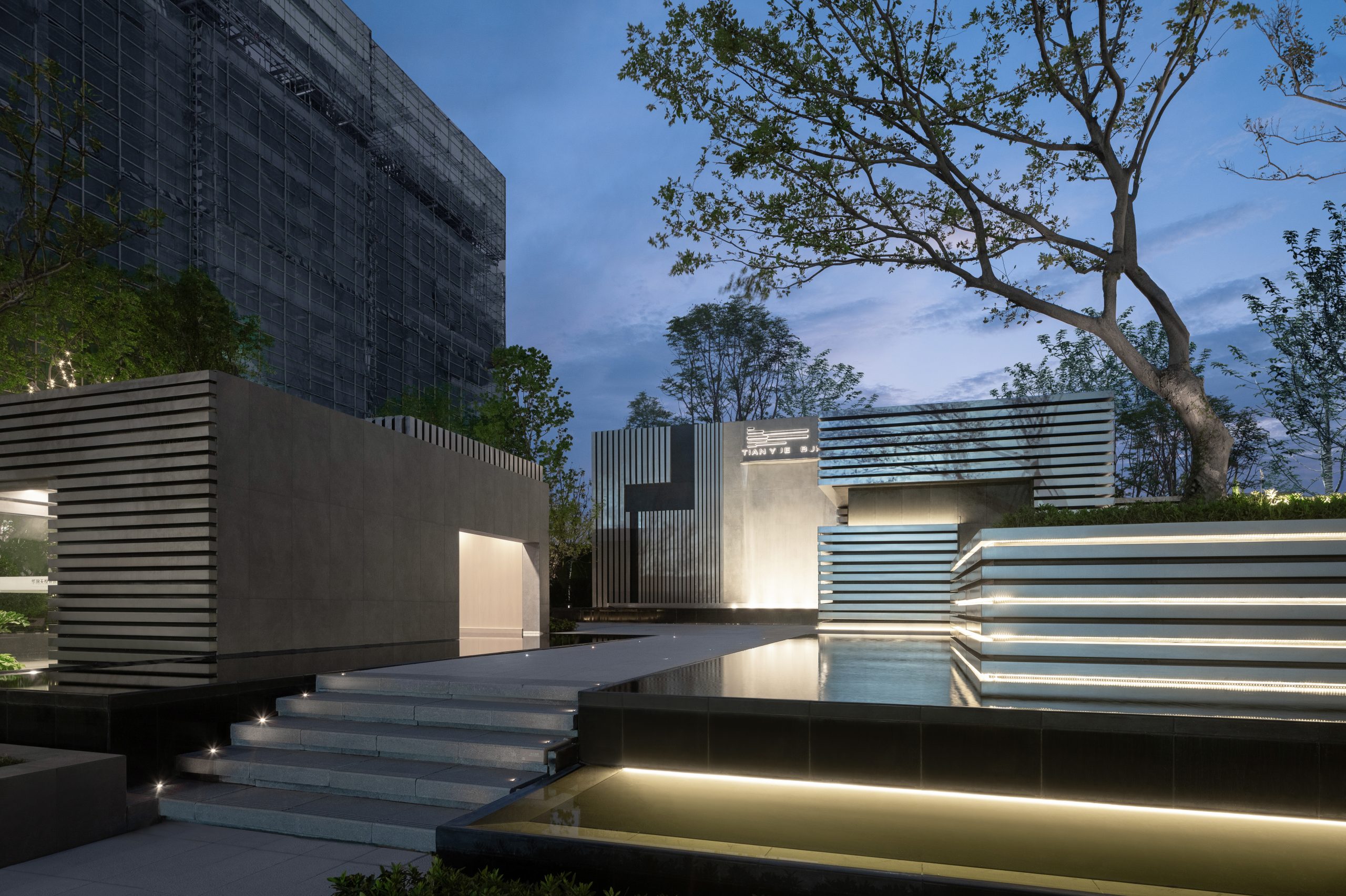 办公环境| Our Office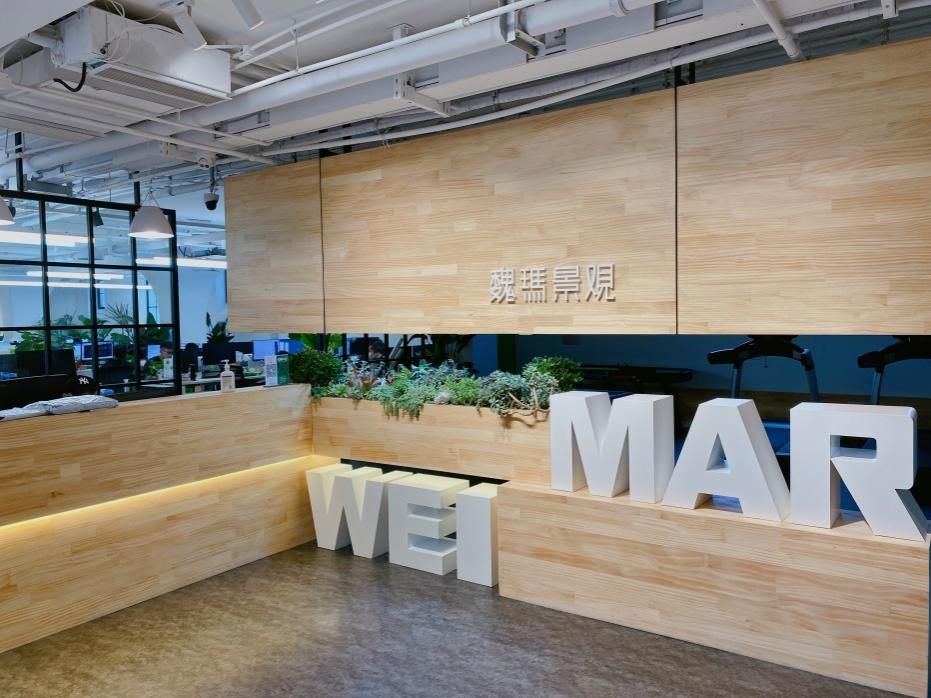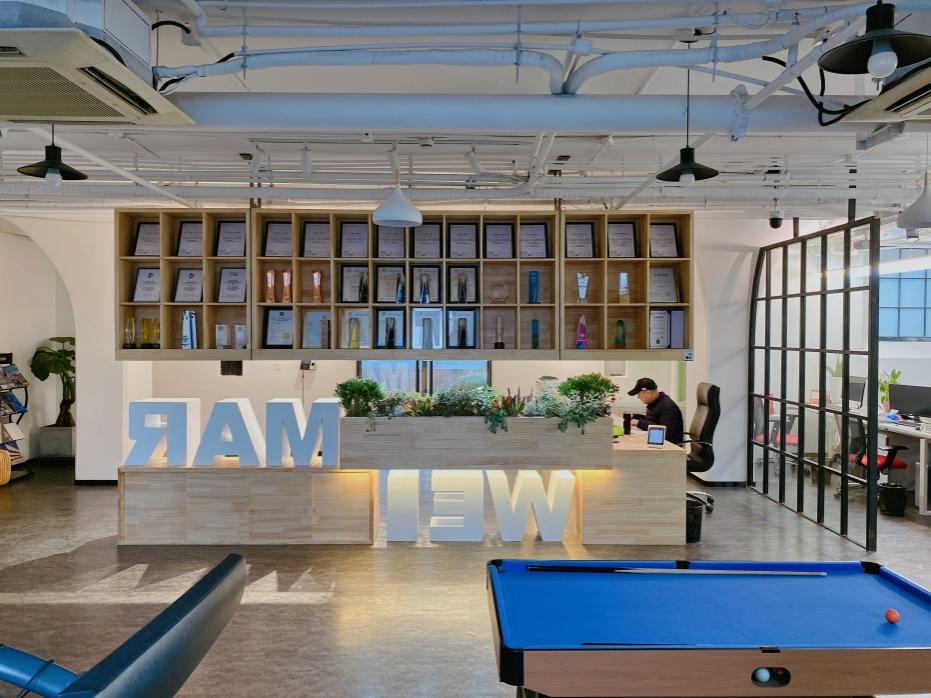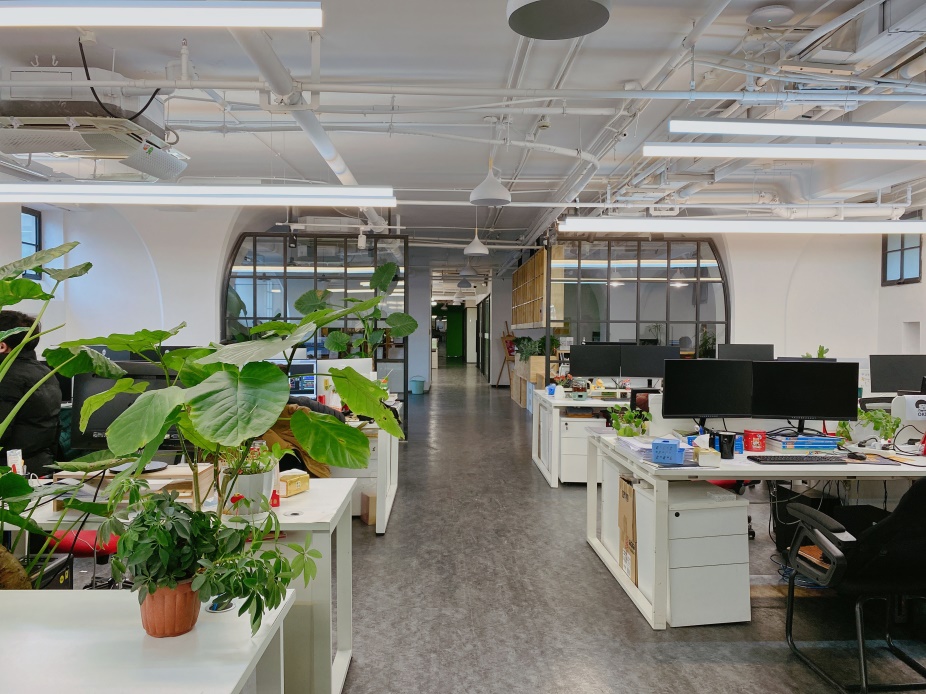 公司名片| Join us
公司地址/Address:
上海总部:上海市虹口区沙泾路10号1933老场坊1号楼313-418室
深圳:广东省深圳市南山区万海大厦B座406室
成都:成都市高新区天府四街OCG大厦A座2001室
西安:陕西省西安市曲江新区雁翔路3369号曲江创意谷C座801室
杭州:浙江省杭州市拱墅区祥园路28号4幢501室
南京:南京市玄武区中央路302号垠坤创意中央20幢301室
苏州:苏州工业园区月亮湾路15号中新大厦1幢510室
常州:江苏省常州市新北区太湖中路8号锦湖创新中心A座617室
招聘电话&邮箱/ Tel & Email:
上海总部:400-0168 568 shhr@weimargroup.com
公司网址/Website:www.weimargroup.com