酒店位于哥斯达黎加的金色沙滩上,三面环绕着郁郁葱葱的群山和丛林。 作为该地区的第一个此类度假村,度假村开发不仅设置了吸引游客到原始地区的手段,而且实现了一种利用和恭维独特环境的设计。 场地规划和设计使用水,路径和原生植被,将广阔的酒店与环境无缝融合,同时保持隐居和奢华的感觉。 该目的地提供350间客房,四星级酒店和套房,拥有令人惊叹的长廊,泳池甲板和阳台,构成了全景海滩和丛林的景色。
Located on the golden sand beach of Playa El Jobo,, the site is surrounded on three sides by lush mountains and jungles. As the first of its kind in that area, the resort development sets the bar not only as a means of attracting tourists to the pristine region, but for implementing a design that utilizes and compliments the unique environment. The site planning and design used water, pathways, and native vegetation to seamlessly blend the expansive hotel into the environment while preserving a feeling of seclusion and luxury. The destination offers a 350-room, 4-star hotel and suites with stunning promenades, pool decks, and balconies that frame the panoramic beach and jungle views.
EDSA为整个场地制定了总体总体规划,并详细介绍了未来阶段,其中包括Dreams品牌的住宅豪宅,40间客房的精品酒店,马术中心,绿色公园以及沿半岛的其他酒店。
EDSA developed the overall master plan for the entire site and detailing for future phases that include Dreams-branded residential luxury homes, a 40-room boutique hotel, equestrian center, green park, and additional hotel site along the peninsula.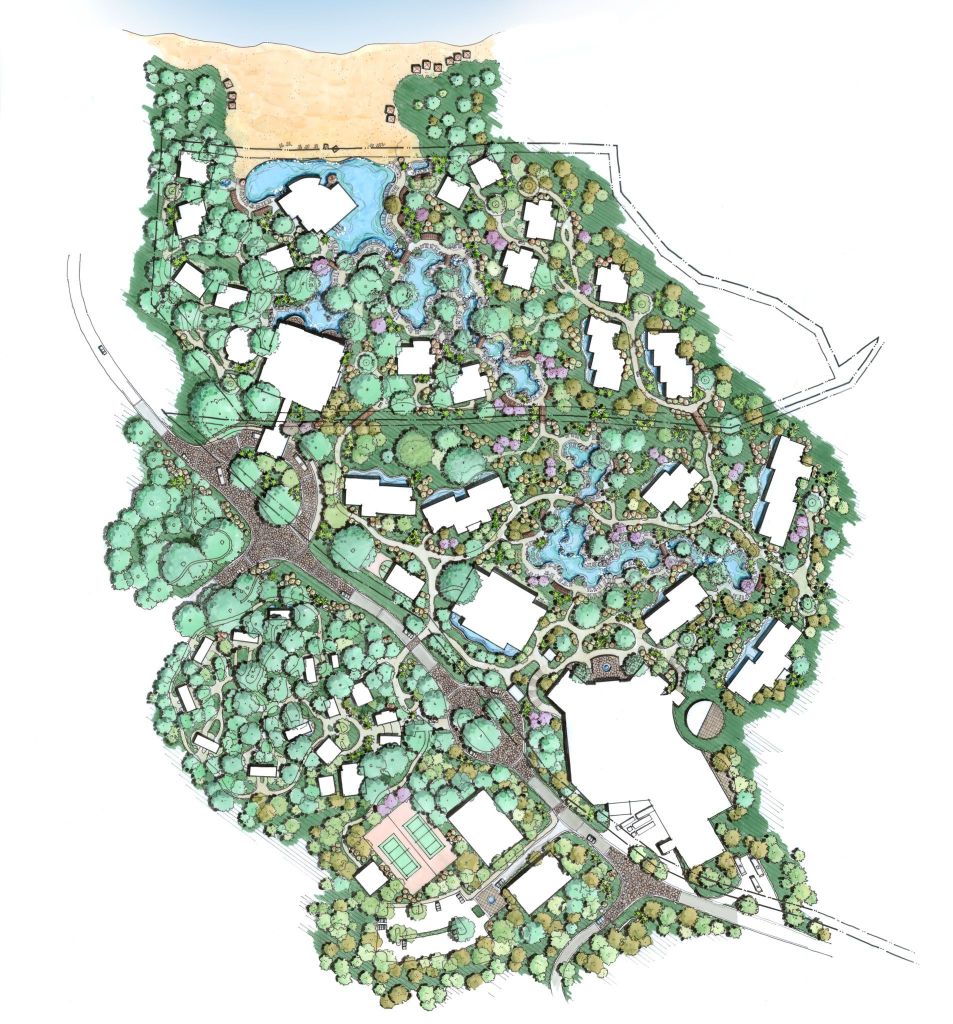 平面图
更多:EDSA