本文由 Baumschlager Eberle Architekten 授权mooool发表,欢迎转发,禁止以mooool编辑版本转载。
Thanks Baumschlager Eberle Architekten for authorizing the publication of the project on mooool, Text description provided by Baumschlager Eberle Architekten.
Baumschlager Eberle Architekten:在不采用高科技的情况下实现能源高效,是Baumschlager Eberle Architekten一开始在设计卢斯坦瑙的新总部大楼时所定下的既定目标。设计师希望创造一个不需要供暖、通风和冷却设备,只通过建筑技术就能实现的舒适工作环境,并且最终创建了这样一座有墙、门和高天花板,但没有传统厂房的砖砌建筑:一幅有远见卓识的未来建筑蓝图。其背后的设计和能源原则反映了该公司30多年建筑实践中获得的所有见解。建筑的"2226"这个名字也并非偶然——室内的环境温度是恒定的22°C到26°C。大楼里唯一的热源是里面的工作人员——每个人平均散发80瓦的热量,再加上里面的灯和其他设备(电脑、复印机、咖啡机等)释放的热。
Baumschlager Eberle Architekten:To achieve energy efficiency without high-tech plant, that was the stated aim of Baumschlager Eberle Architekten when they set about designing their new headquarters building in Lustenau. The idea was to create a comfortable working environment without the usual heating, ventilation and cooling technology, to do so using architectural techniques only. The result is a brick building with walls, doors and high ceilings but no conventional plant room: a visionary alternative, a blueprint for the buildings of the future. The design and energy principles that underlie it reflect the collective insights gained in the firm over more than 30 years of architectural practice. And the name 2226 is no accident – the ambient temperature inside is a constant 22°C to 26°C. The only heat sources in the building are the people who work in it – every individual gives off an average of 80 watts of heat – and the lights and other equipment (computers, photocopiers, coffee machines, etc.) it contains.
基于建筑自身的热质量,设计师最终实现了恒温效果:厚厚的外墙由38厘米的承重砖和38厘米的保温砖组成,墙体内外都用了石灰粉刷;带有垂直窗户的高天花板营造了宽敞、光线充足的空间氛围,同时,当室内二氧化碳含量或温度开始上升时,窗户上的传感器控制通风板就会自动打开。在炎热的夏季,通风板会在晚上打开,利用自然通风为建筑降温。空调系统的传感器也可以覆盖通风板进行手动操作。而且,2226不仅在环境上是可持续的,用户和路人都很欣赏它的美学设计,尤其是它的空间品质和它的材料之美,这是使用寿命的可靠保证。
Temperature stability is realised thanks to the building's own thermal mass. Its thick exterior walls comprise 38cm of load-bearing and 38cm of insulating brickwork and are lime-rendered inside and out. High ceilings with vertical windows create a generous, light-filled atmosphere, while internally hinged, sensor-controlled ventilation panels in the windows open automatically as soon as the CO2 content or the temperature starts to rise. During the heat of summer, the panels open at night and use natural draughts to cool the building. The air conditioning system's sensors can also be overridden, enabling the ventilation panels to be operated manually. But 2226 is not only environmentally sustainable. Users and passers-by alike appreciate its aesthetics, particularly its spatial qualities and the beauty of its materials, offering a sure guarantee of longevity.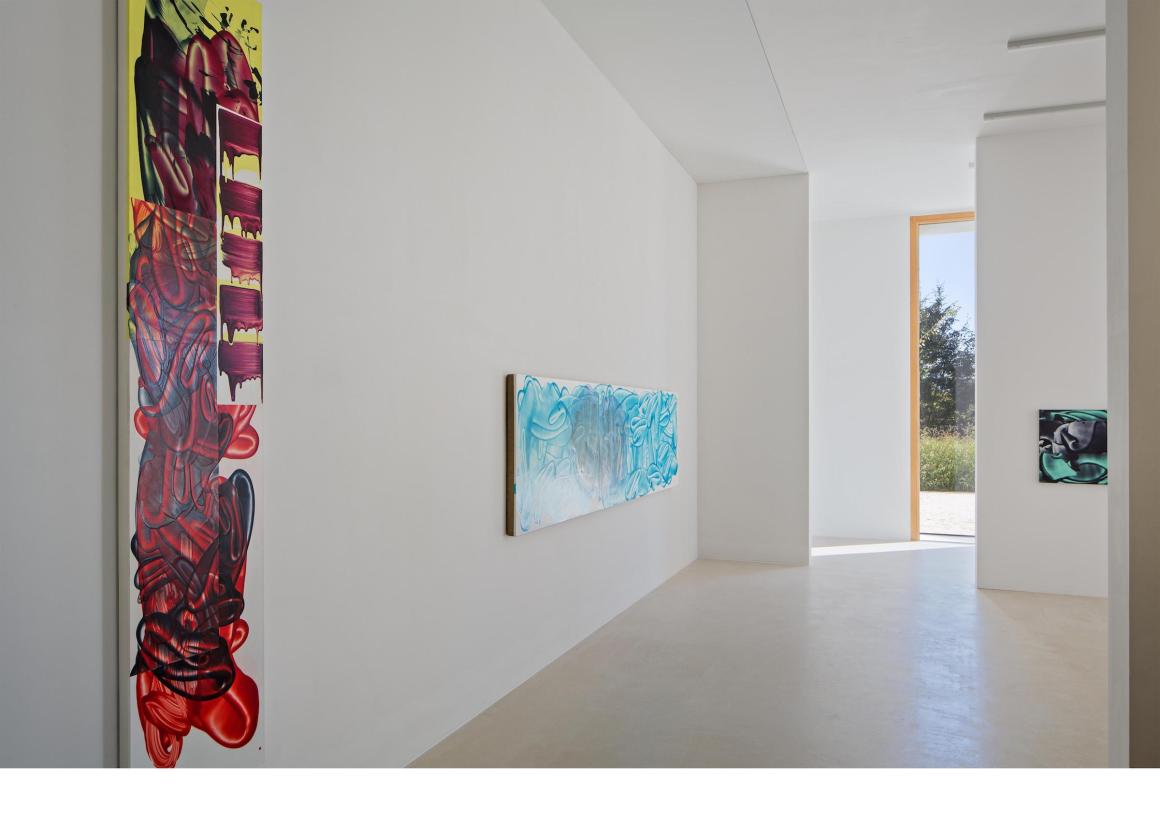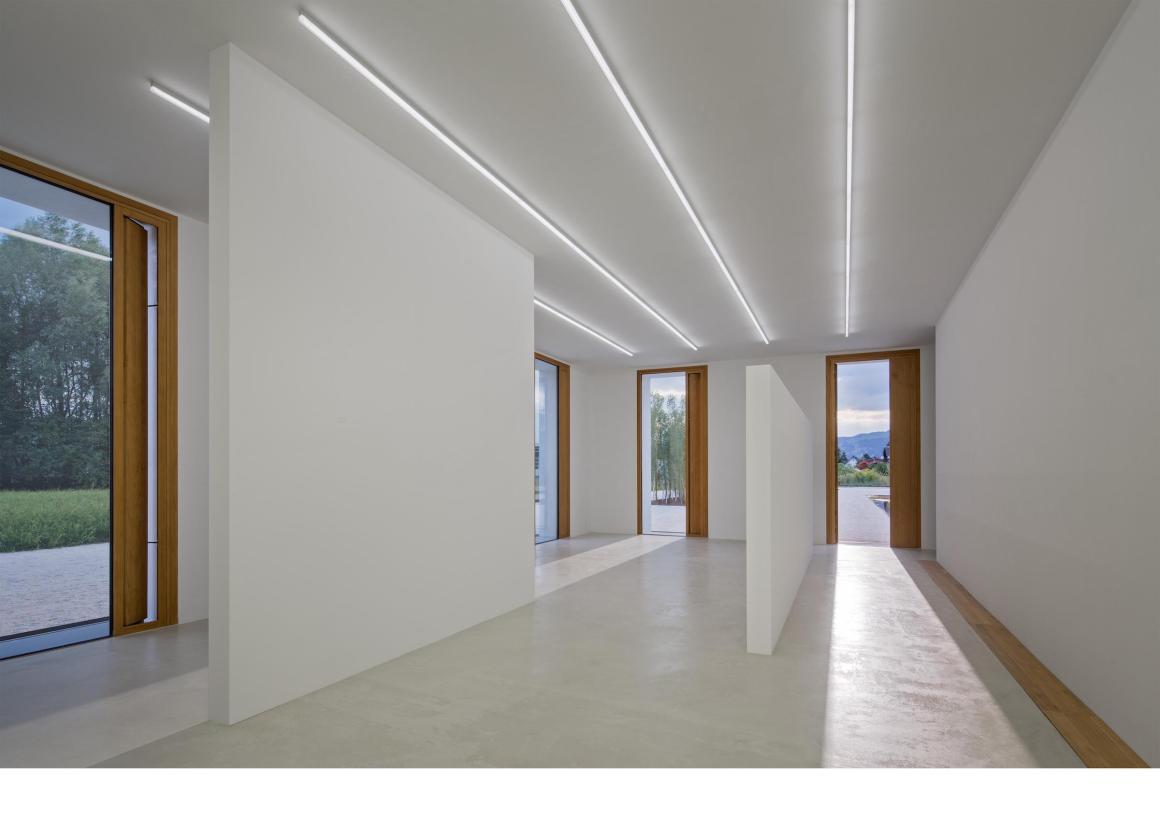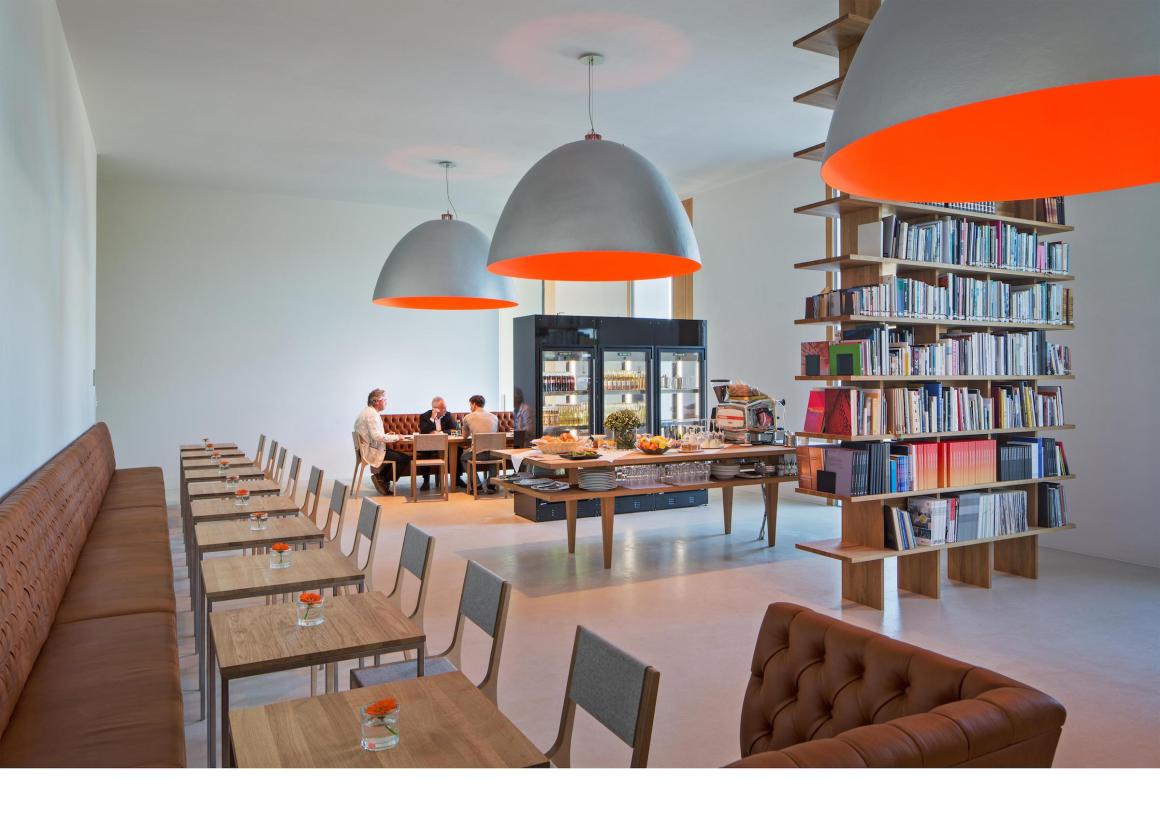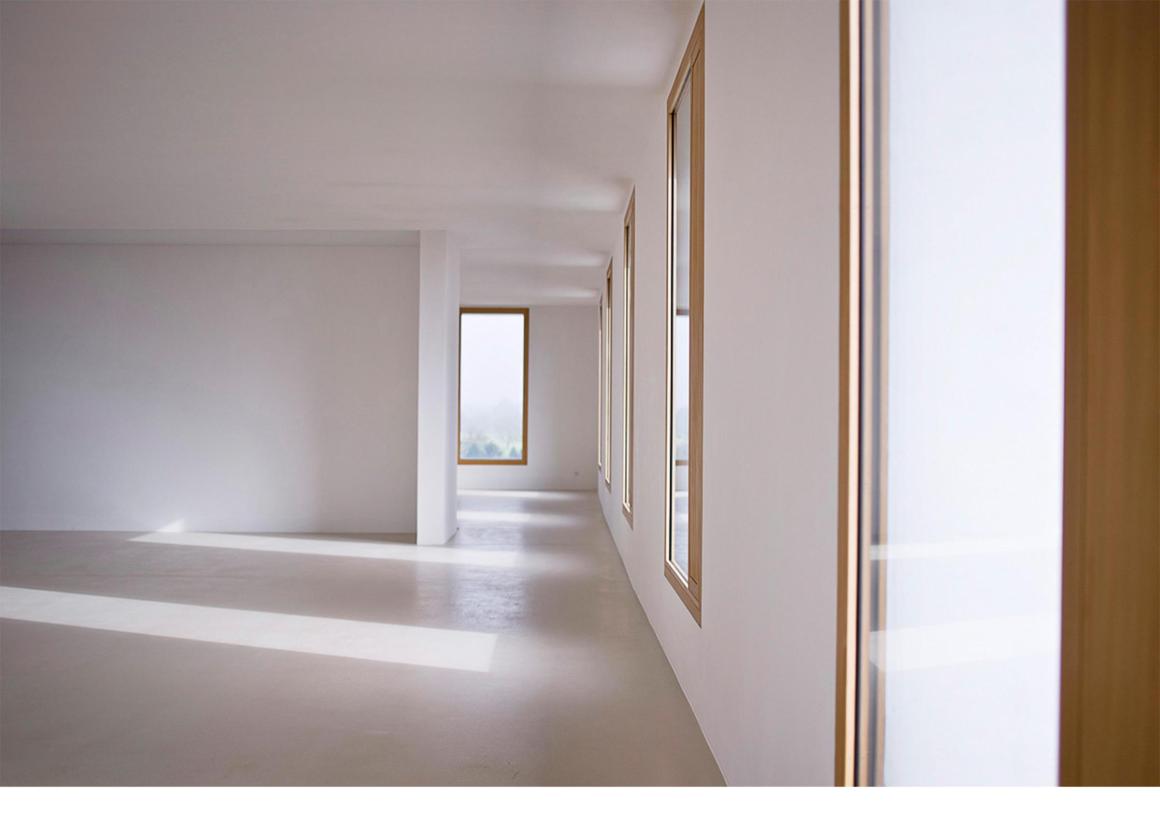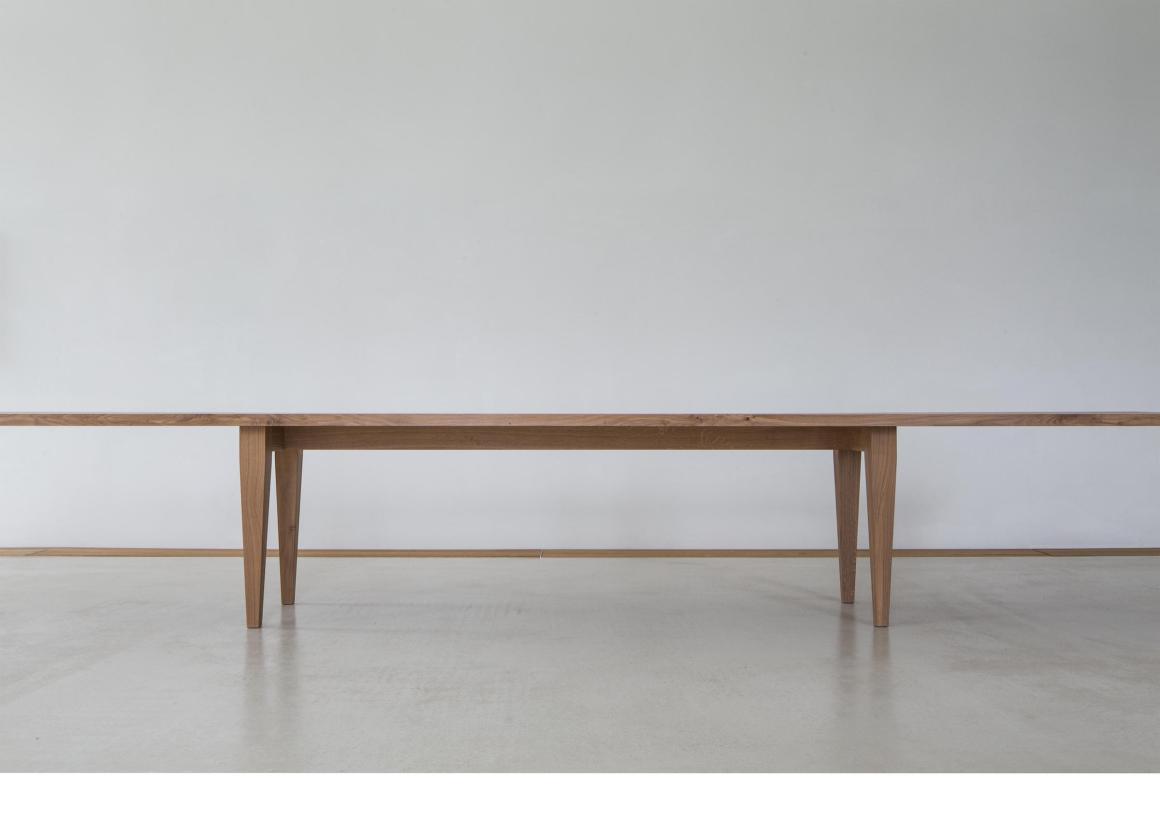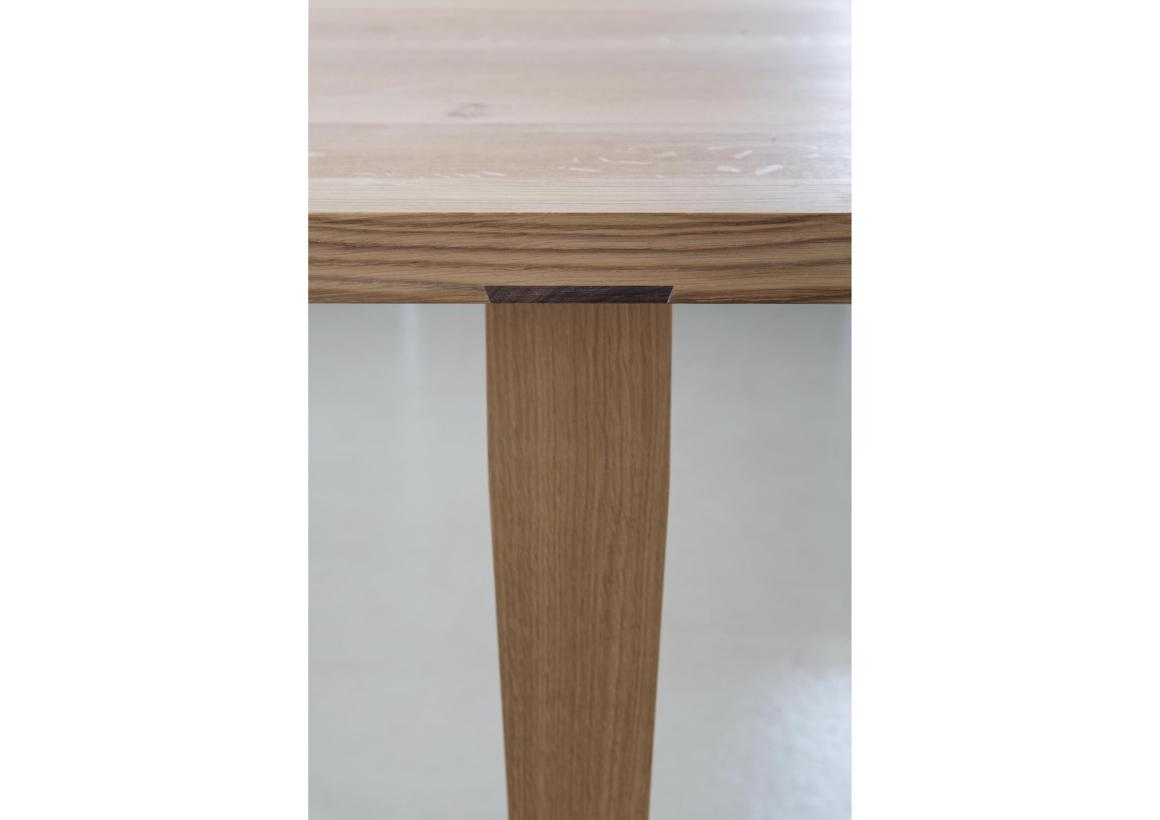 ▼建筑图纸 Plan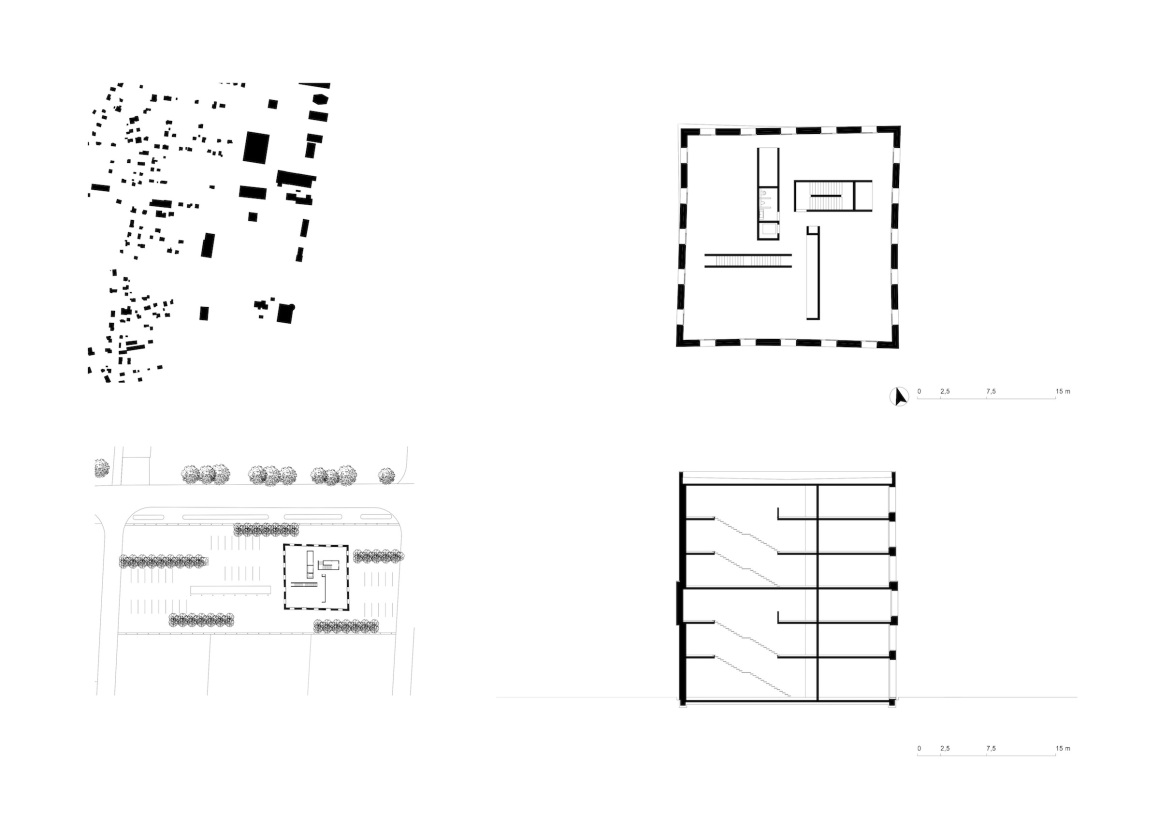 ▼建筑细节 Detail
项目名称:2226 Lustenau
完成:2013年
面积:3,200平方米
地点:奥地利卢斯特瑙6890号千禧公园20楼
建筑设计:Baumschlager Eberle Architekten
设计师:Jürgen Stoppel
设计团队:Hugo Herrera Pianno, Markus Altmann
客户:AD Vermietung AG, Lustenau, Autriche
照片:Eduard Hueber, archphoto © Baumschlager Eberle Architekten
摄影师网址: www.archphoto.com
Project name: 2226 Lustenau
Completion Year: 2013
Gross floor Area: 3,200 m²
Project location: Millenium Park 20, 6890 Lustenau, Austria
Architecture Firm: Baumschlager Eberle Architekten
Project architect: Jürgen Stoppel
Team: Hugo Herrera Pianno, Markus Altmann
Clients: AD Vermietung AG, Lustenau, Autriche
Photo credits: Eduard Hueber, archphoto © Baumschlager Eberle Architekten
Photographer's website: www.archphoto.com
更多 Read more about: Baumschlager Eberle Architekten