本文由 Henning Larsen 授权mooool发表,欢迎转发,禁止以mooool编辑版本转载。
Thanks Henning Larsen for authorizing the publication of the project on mooool, Text description provided by Henning Larsen.
Henning Larsen:该湖岸漂浮艺术博物馆坐落在风景优美的Videbæk公园西侧。雕塑般的建筑落在葱郁的公园里,与它在公园里的位置相得益彰,也在城市景观中脱颖而出。
Henning Larsen:Scenic Western Videbæk Park is home to the floating art museum on the edge of the lake. The pavilion compliments its site in the park and also stands out in the townscape with a sculptural overhead light.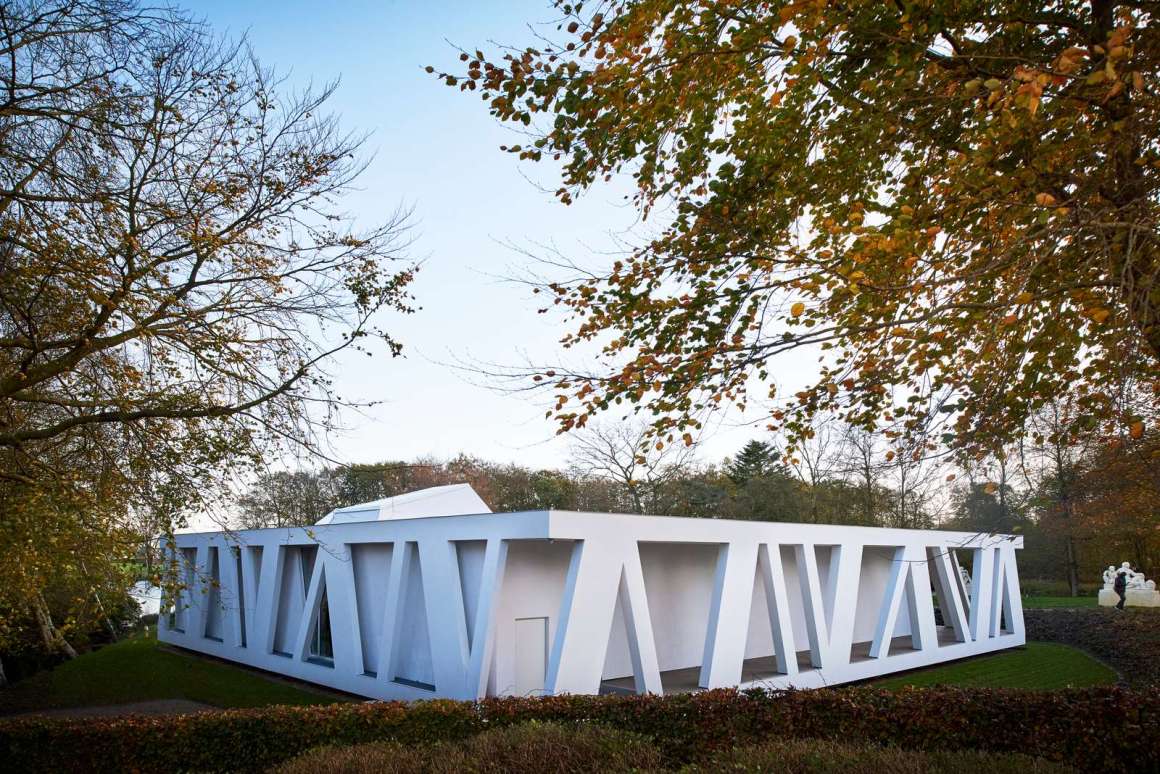 建筑设计概念参考了一家日本茶馆,咖啡厅露台漂浮在湖面上,水流的涌动映照在天花板上,波光粼粼。室内由中央天窗照明,可灵活安装各种装置设备。
Conceptually, the design references a Japanese tea house. The café terrace floats above the lake, and the movement of the water is reflected in the ceiling. The interior is illuminated by a central skylight and is flexible for a variety of installations to come.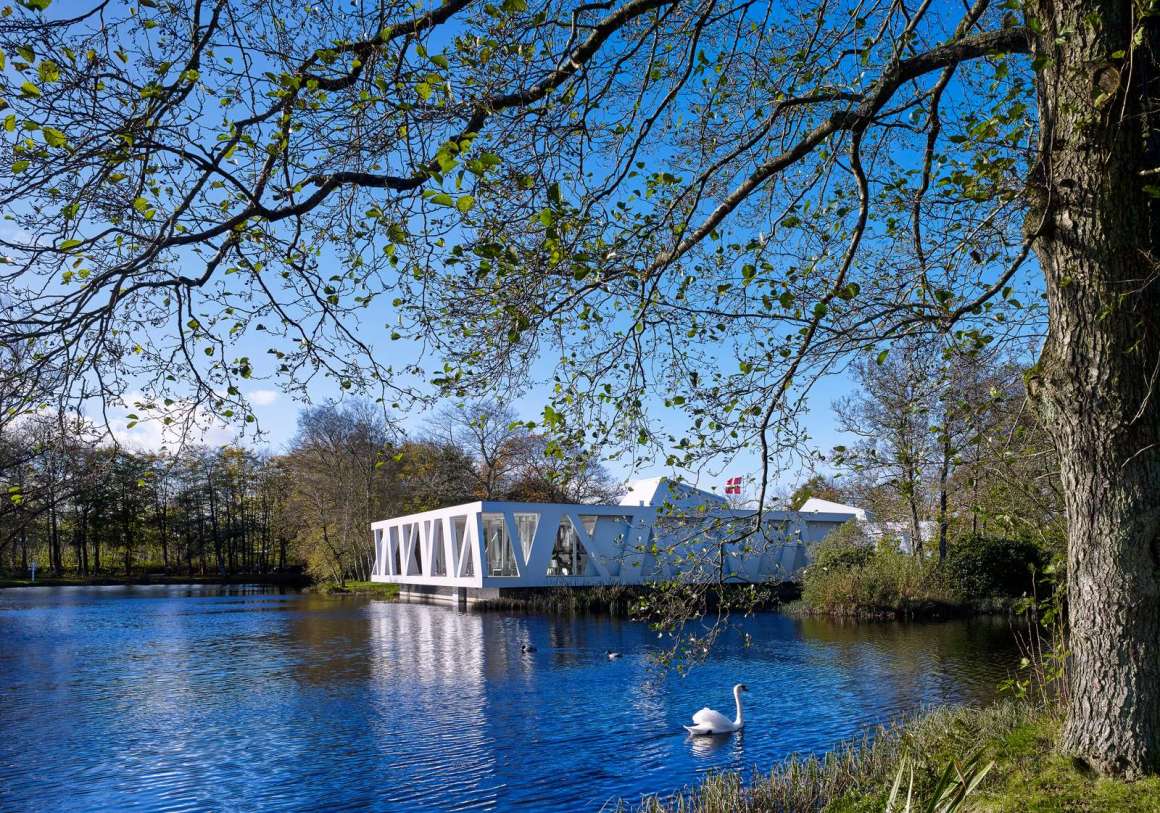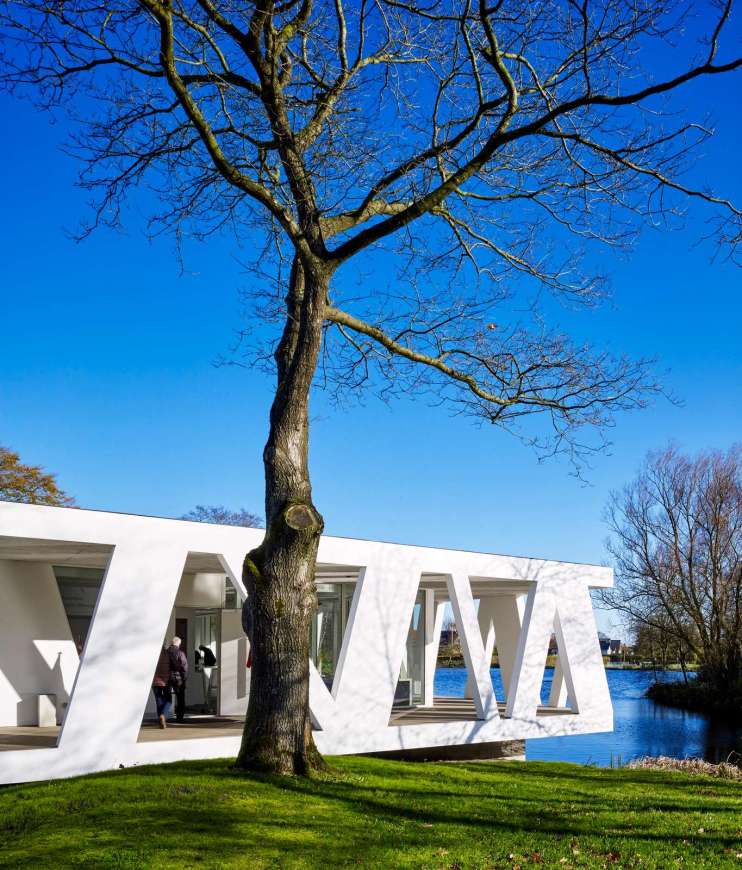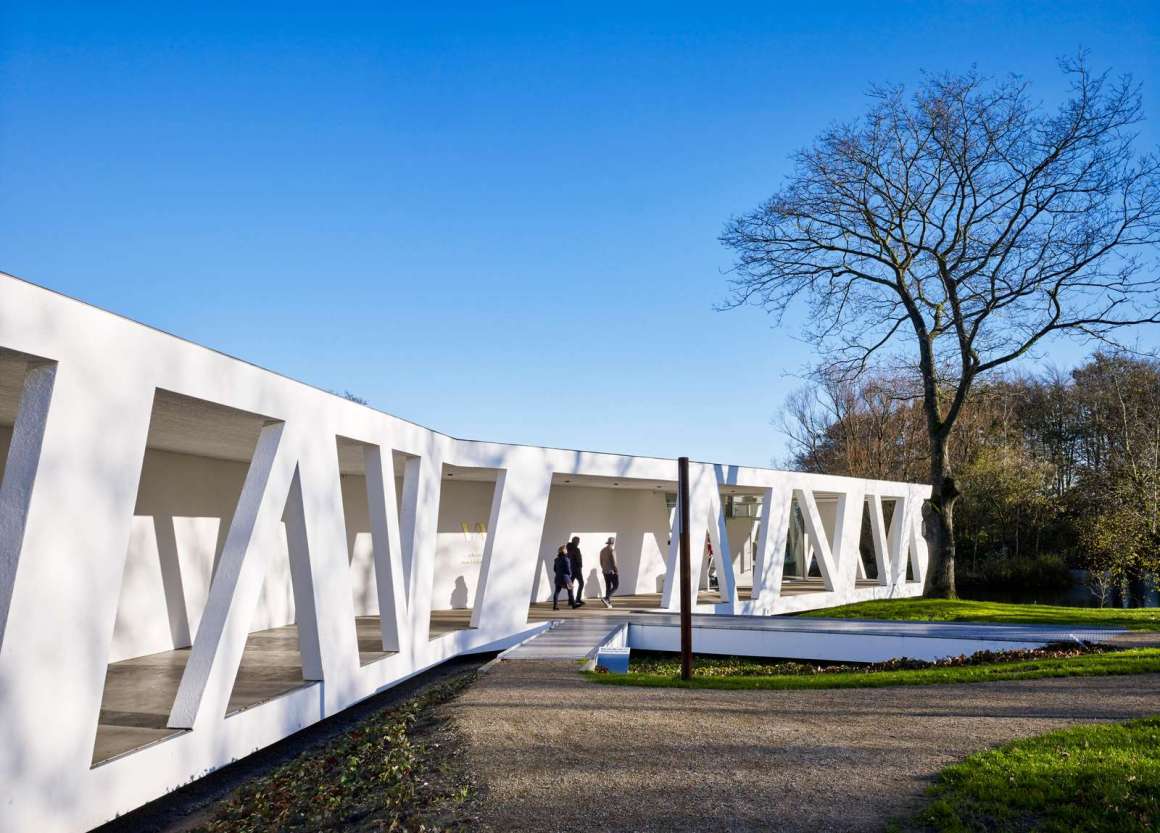 建筑由两个看似漂浮于湖面的方形板组成,上下两个方形板之间由不同的对角线元素在立面形成分隔。这种音乐般充满节奏韵律的交叉立面设计灵感来自周围潋滟的湖光树影,其几何形状也可以看作是公园名称Videbæk首字母的趣味组合。
The architecture consists of two, seemingly floating, square plates, separated by a facade within a varied system of diagonal elements. The musical, intersecting facade is inspired by the surrounding landscape; the movement of the lake and tree branches. The facade's geometry can also be considered a play on the V in Videbæk.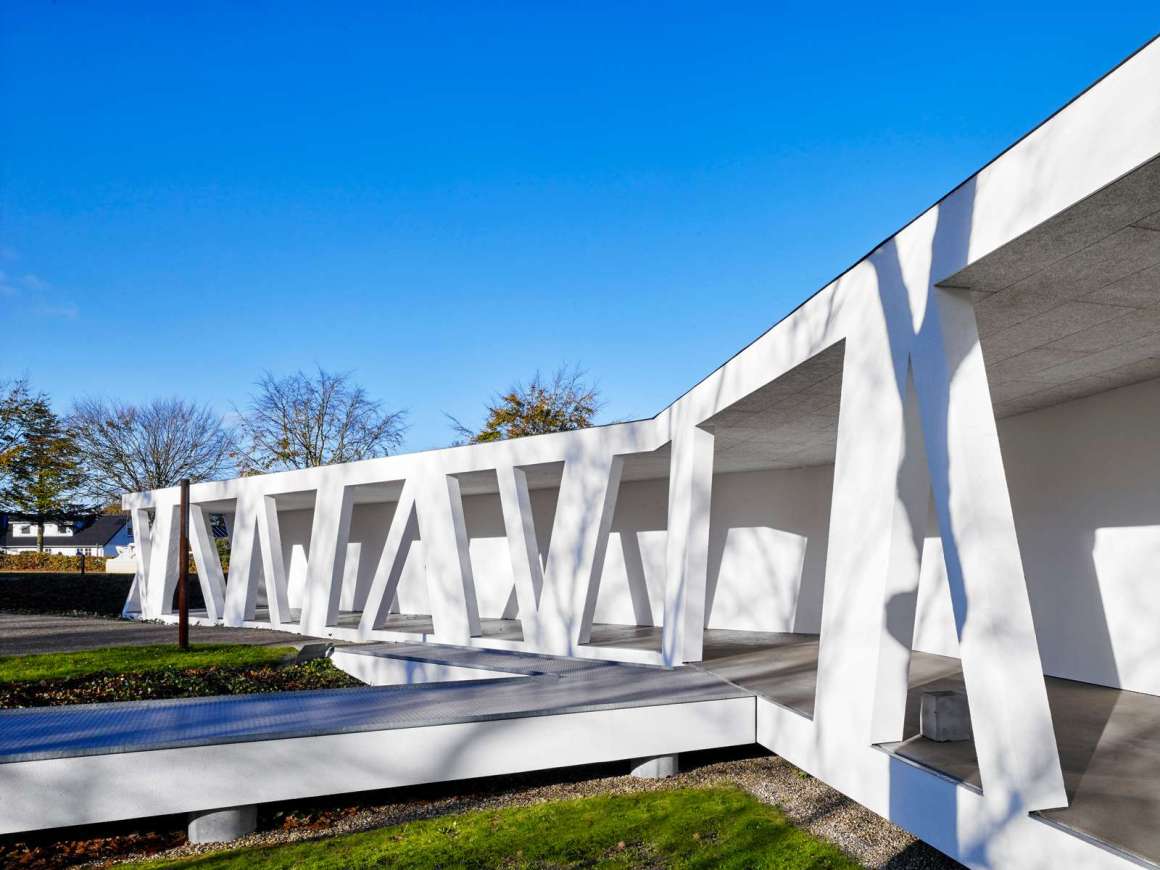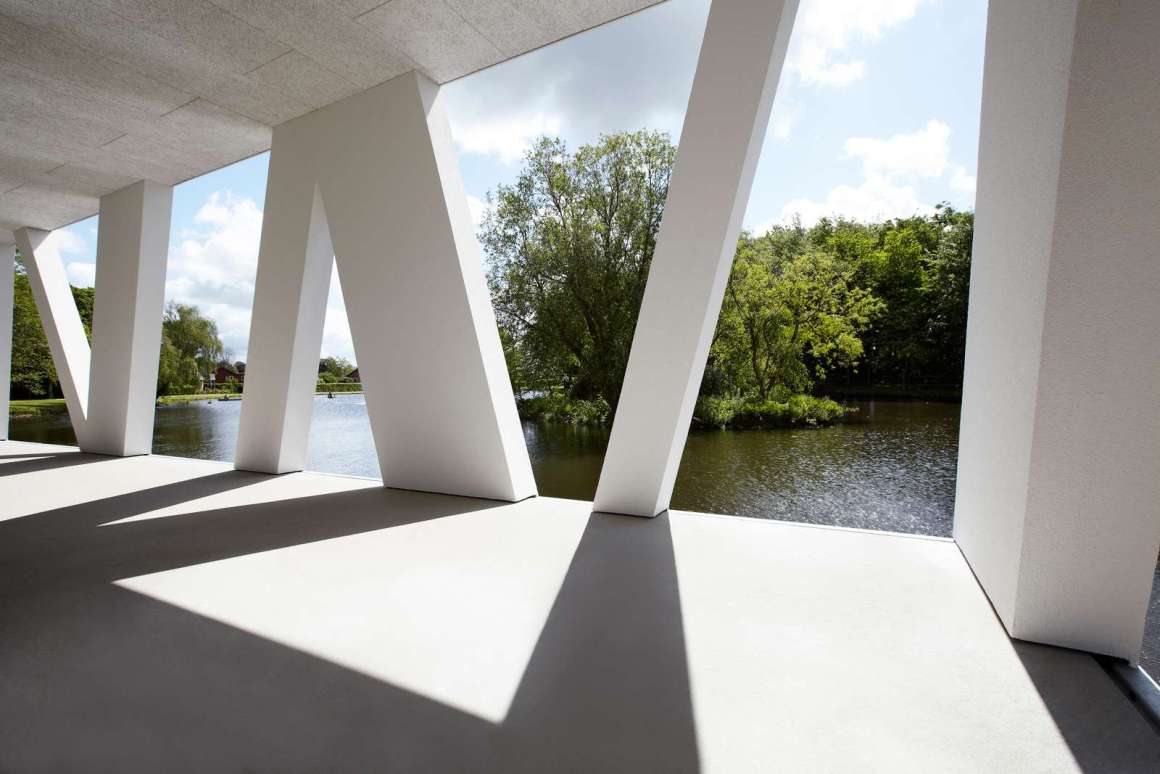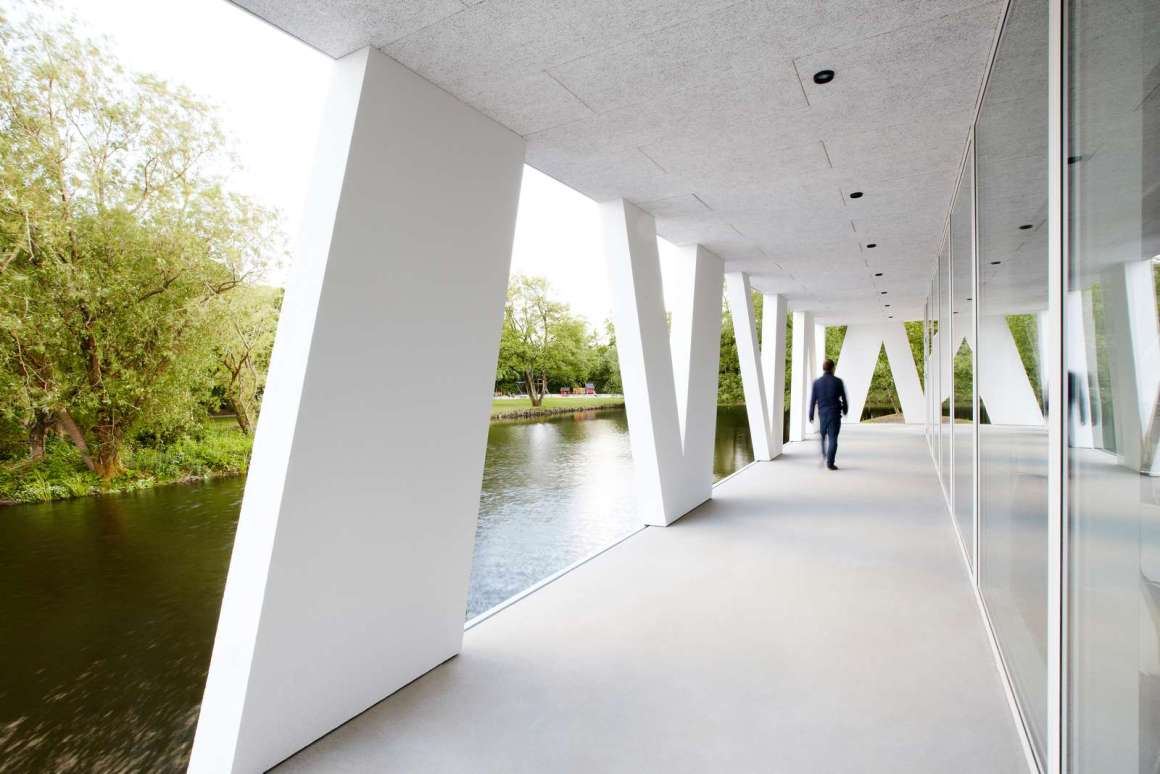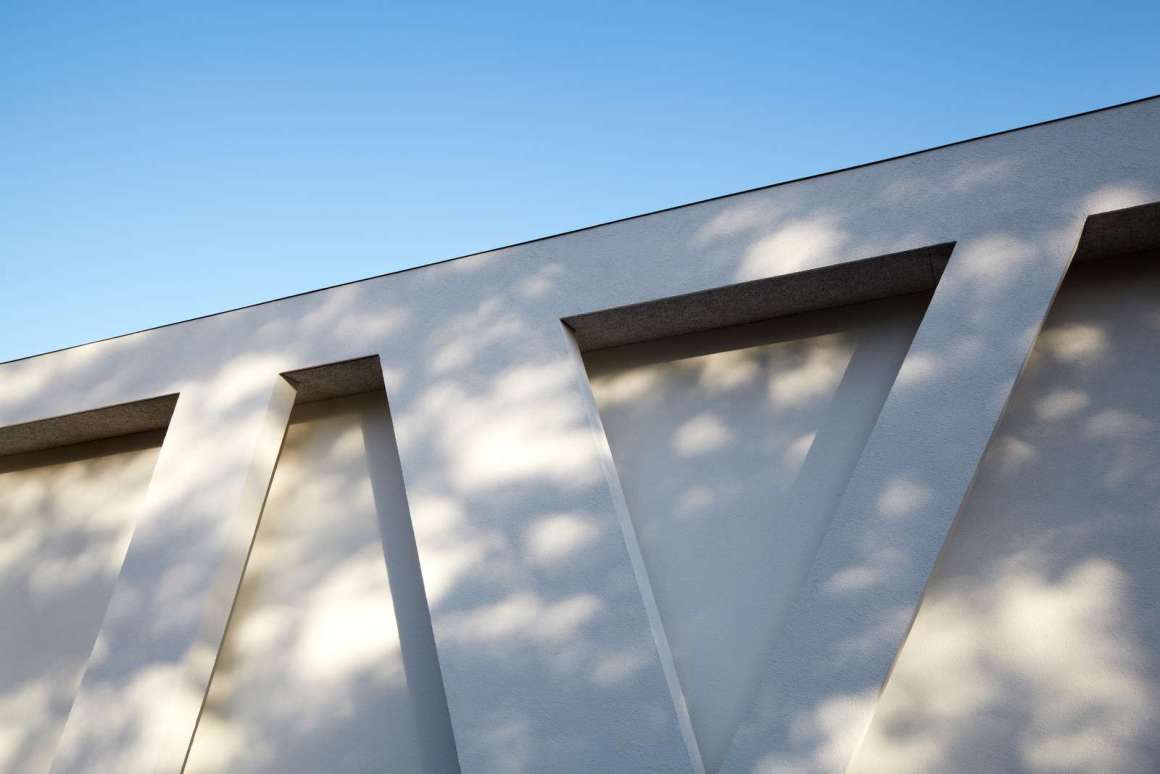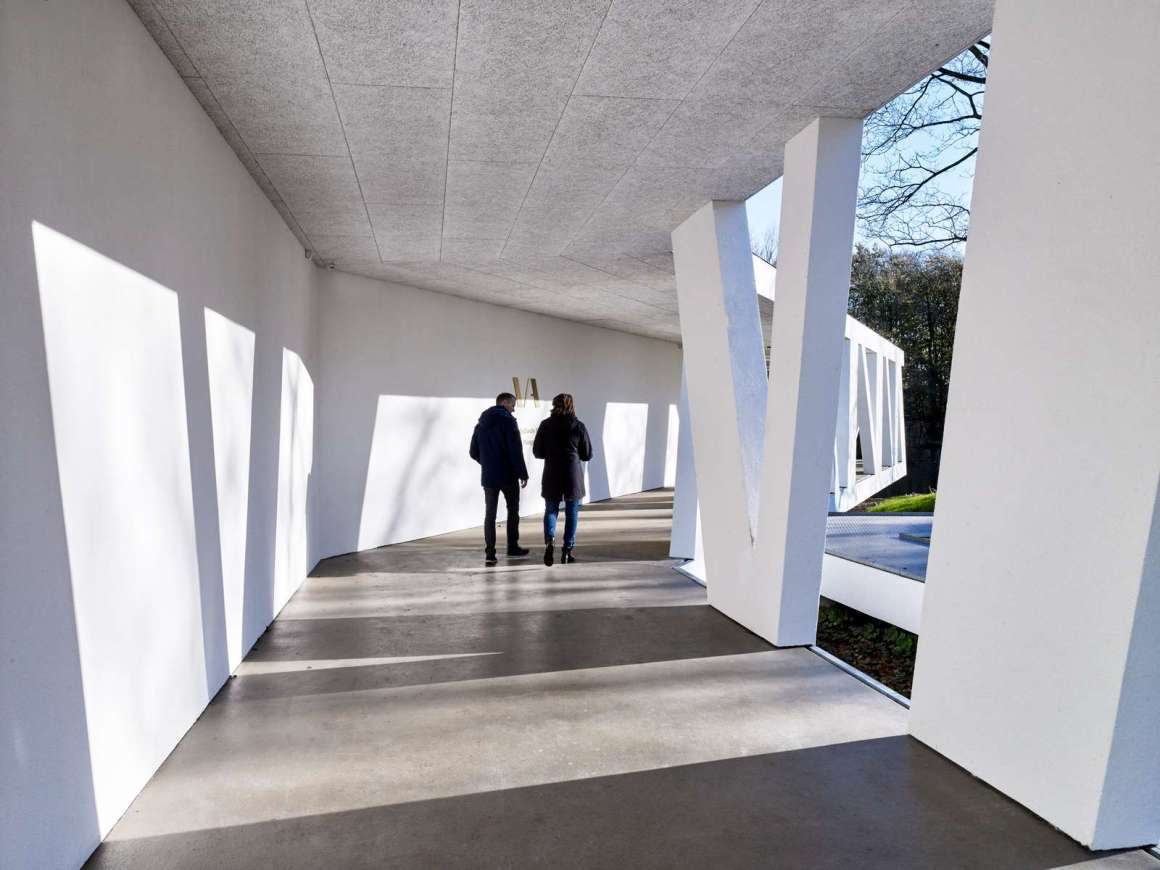 2017年,艺术博物馆的扩建工程正式竣工,它以新的品牌和导视创造了一个正式的图形特色,而且新翼楼还配备了Henning Larsen广场的灯具,并且便于轮椅通行。
In 2017, an addition to the art museum was completed. This extension project features a formal graphic identity with new branding and wayfinding. The new wing also features Henning Larsen Plaza luminaires and is wheelchair accessible.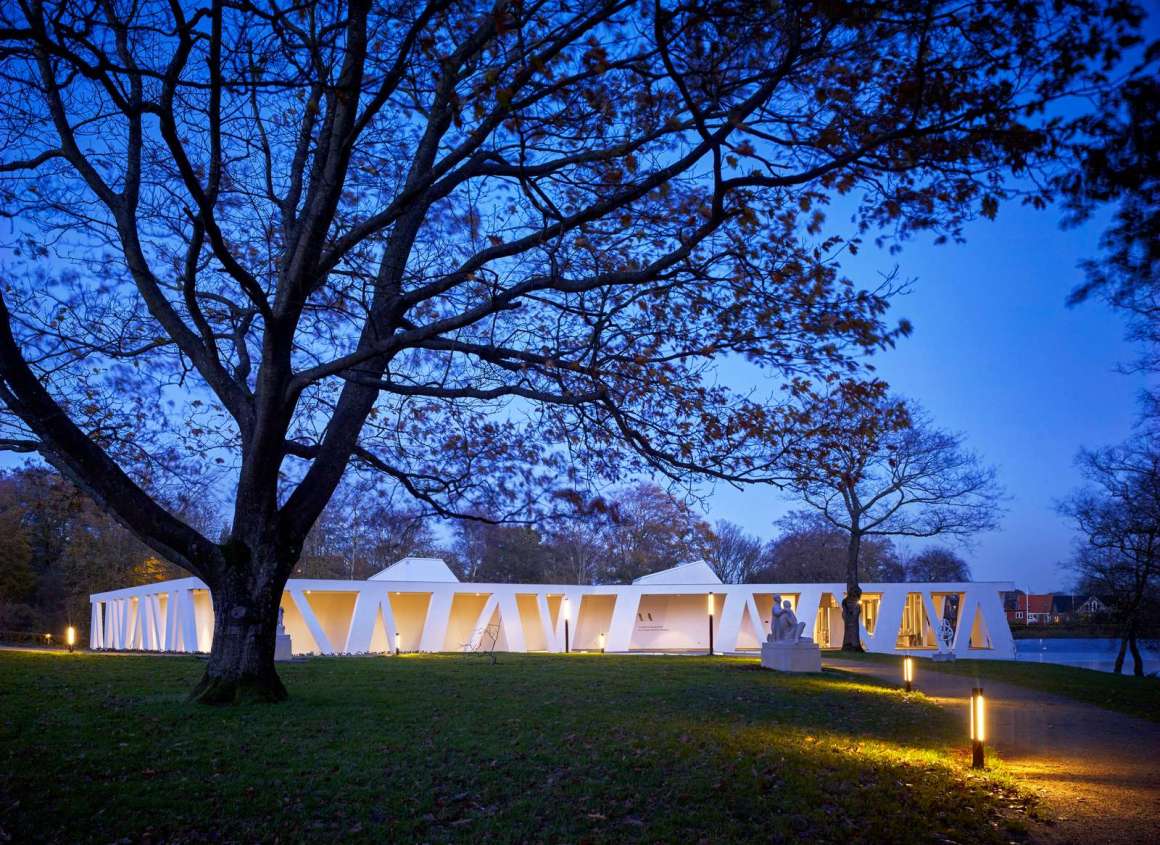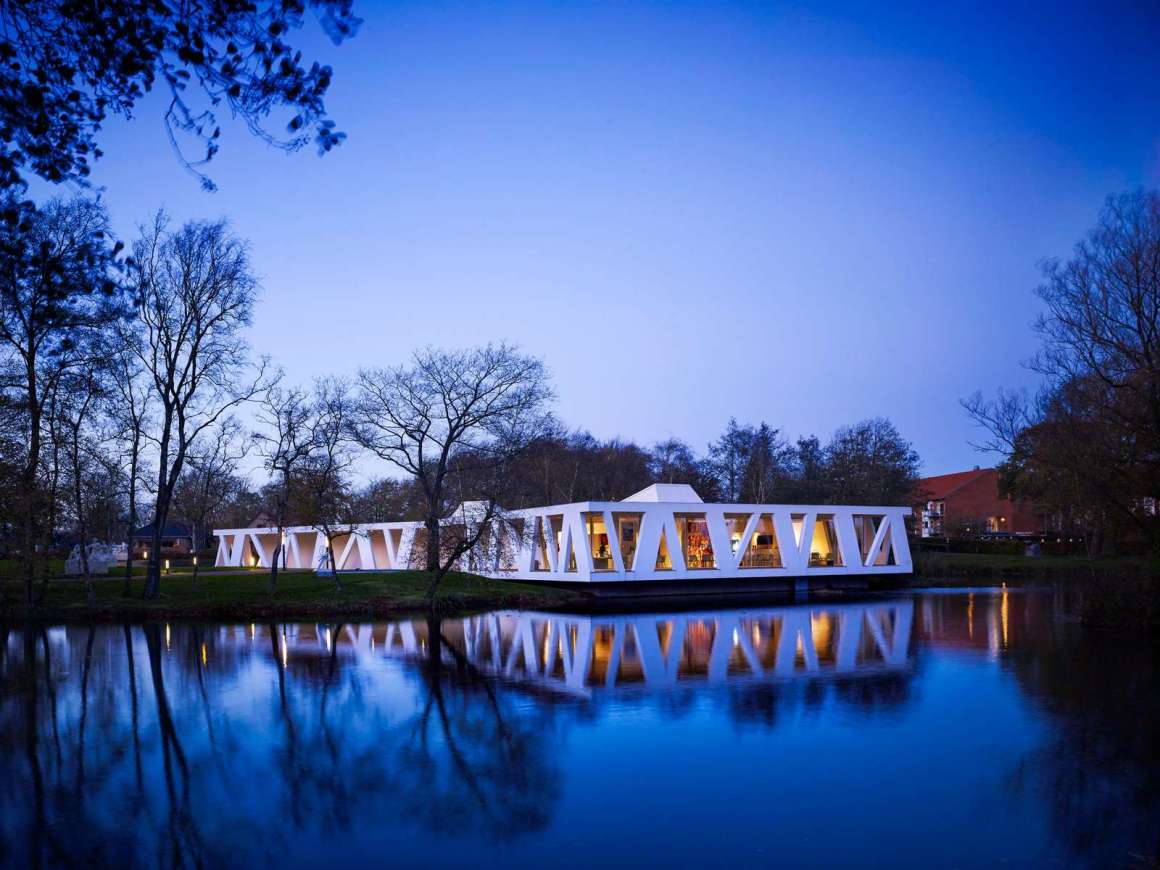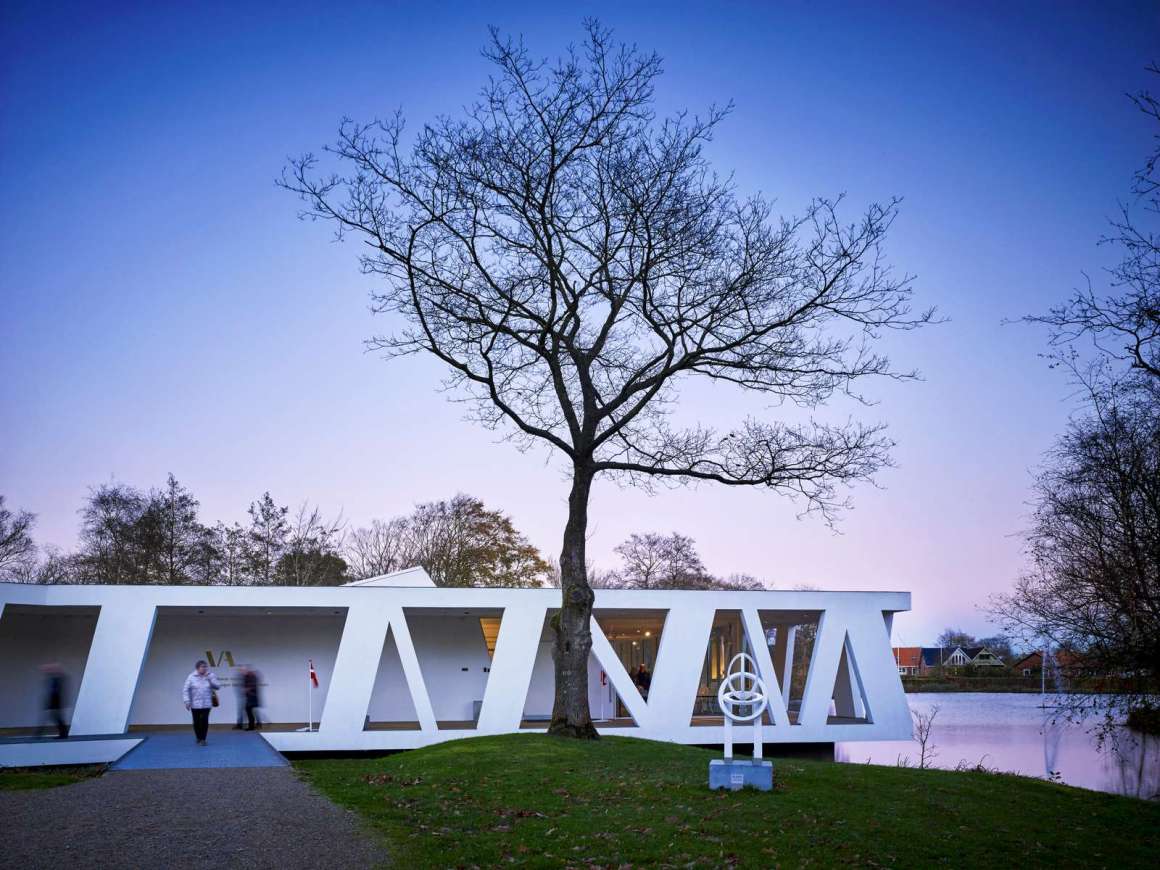 艺术馆有一个关于Henning Larsen的永久性展览。博物馆由当地的志愿者负责运营管理,大家都非常喜欢建筑在湖边的选址。
The Art Pavilion features a permanent exhibition about Henning Larsen. The museum is run by local, passionate volunteers who enjoy the park location on the edge of the sparkling lake.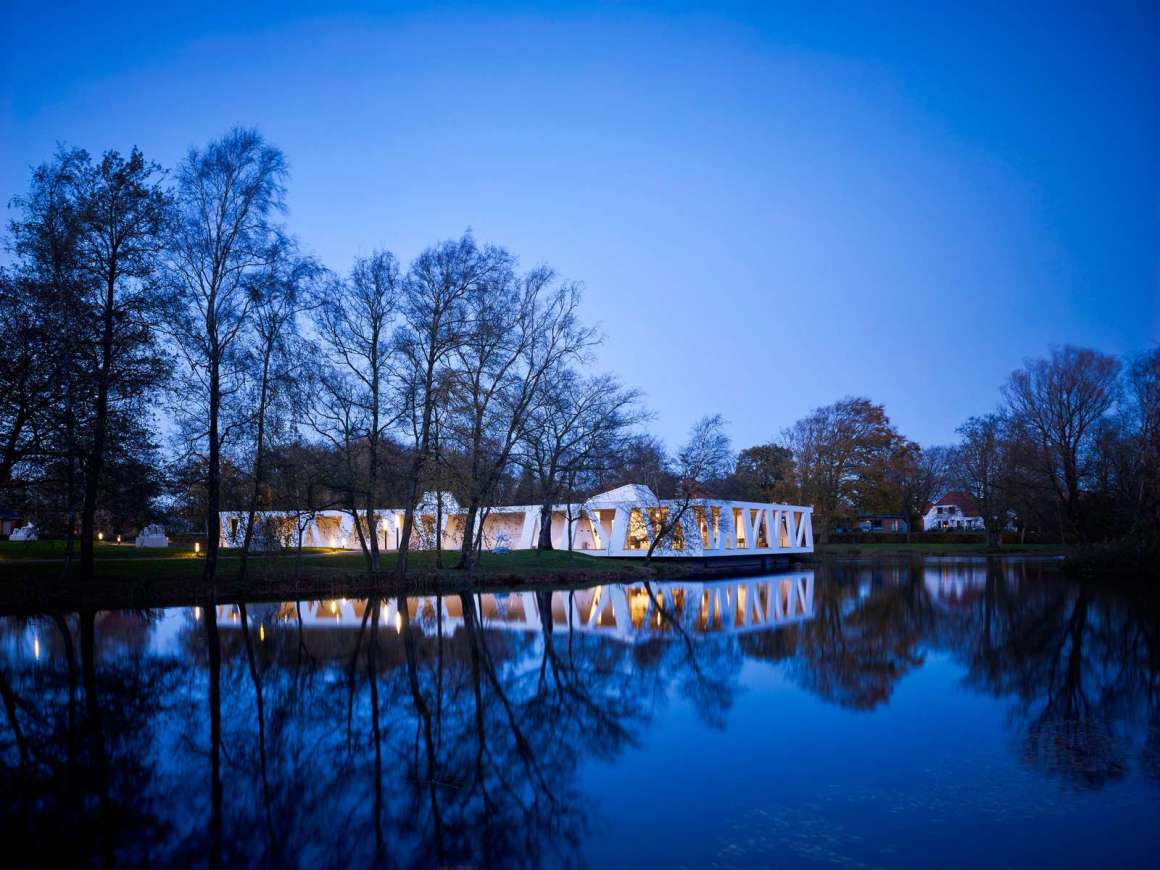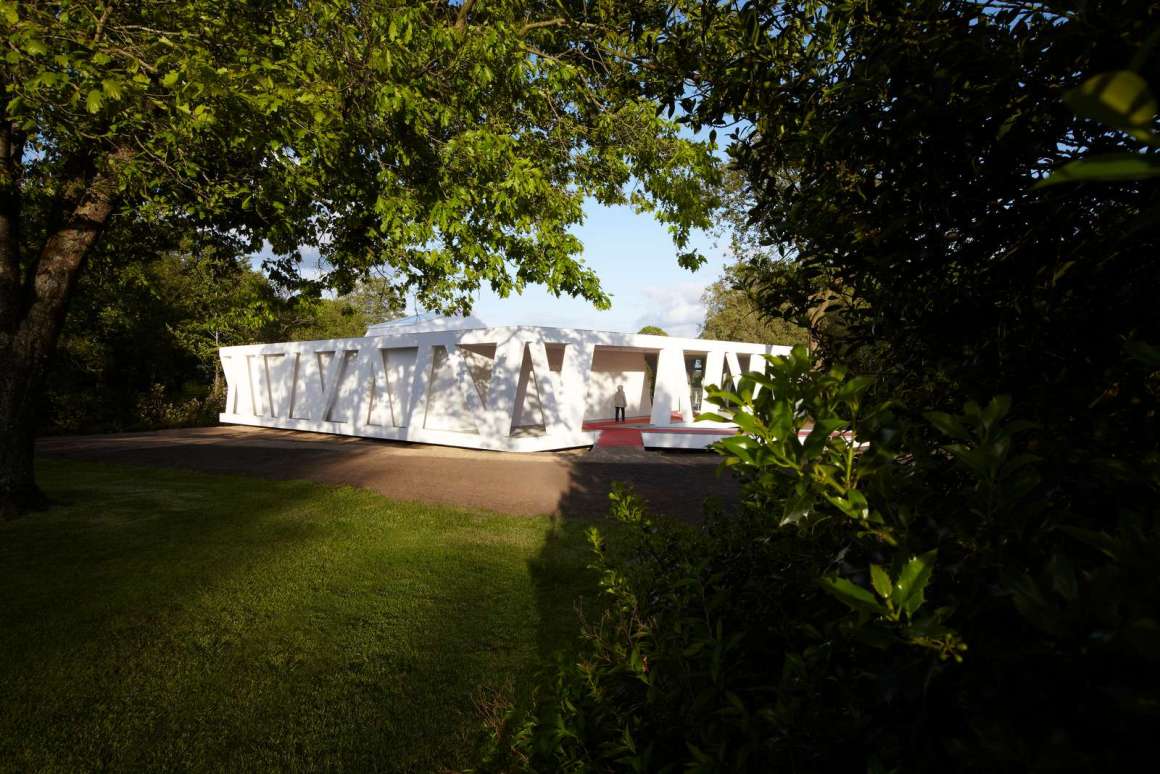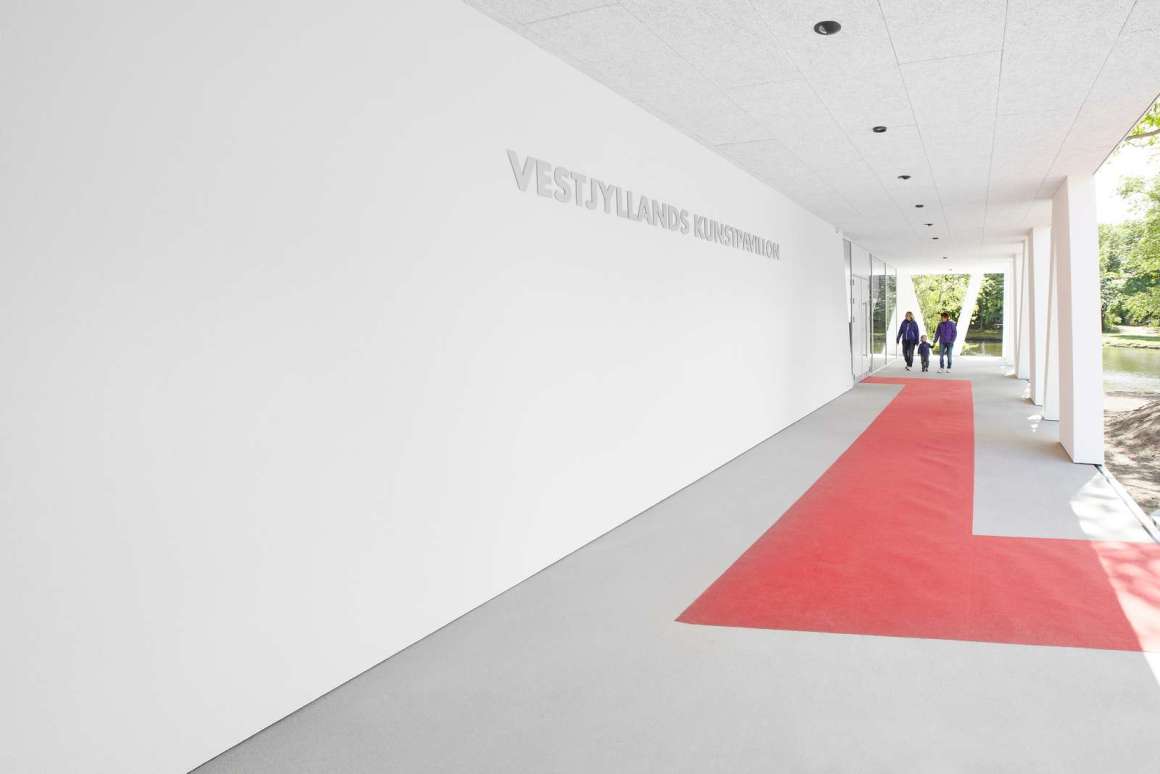 更多 Read more about: Henning Larsen