本文由 柏涛景观 授权mooool发表,欢迎转发,禁止以mooool编辑版本转载。
Thanks PT Landscape Design for authorizing the publication of the project on mooool, Text description provided by PT Landscape Design.
柏涛景观:北京远洋天著春秋项目坐落在八大处南麓,平坡、翠微、卢师三山环绕,南侧紧邻永定河引水渠,依山傍水,坐享绝佳风水与八大处区域自然景观资源。
PT Landscape Design:Beijing Ocean Palace Spring Autumn is located at south foot of Badachu, surrounded by Pingpo, Cuiwei, Lushi hills, and adjacent to Yongding river. It lie by hills and waters with the exceptional advantage of Badachu natural landscape resources.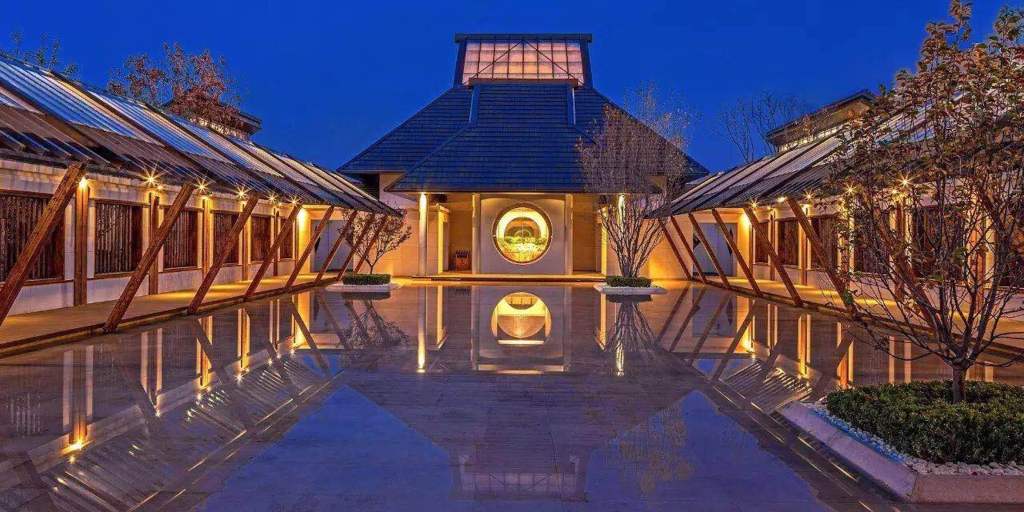 充分考虑风水布局,采取与刘伯温设计紫禁城一样的中轴对称设计规制,整个项目建筑严整、气势恢宏。以西山山脉为基础,借鉴贝聿铭先生苏州博物馆设计,
Ocean Palace adopts a central axis symmetrical design and considers feng shui layout as The Forbidden City. The whole project has a rigorous architectural layout and a grand momentum. Based on Xishan mountain, the design used Suzhou museum by mr. Ieoh Ming Pei as reference.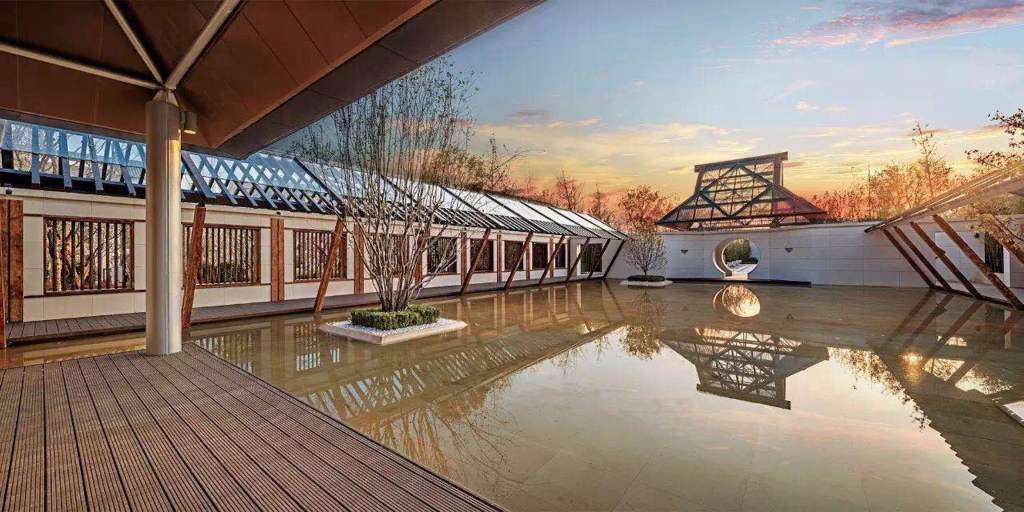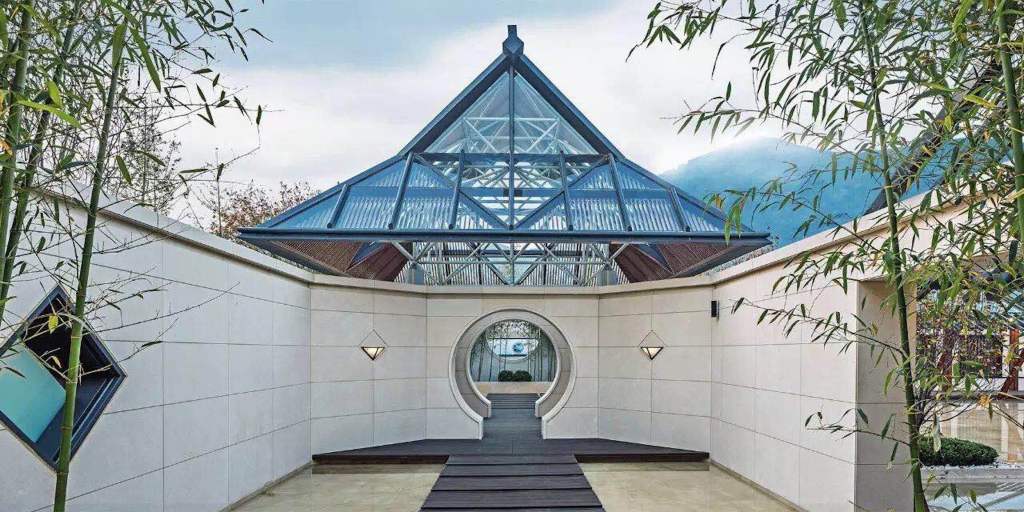 建筑设计上,天著春秋融入大量中式符号元素。外立面采用盛唐回形纹,意味"富贵不断头";菱形窗由中国节演变而来,象征吉祥寓意家族福禄双全,平安幸福。
The design of the architecture used a lot of Chinese symbol elements. The "hui"shape from tang dynasty means riches and honour never end, it is used on the building facade; the diamond window evolved from Chinese knot, symbolizing good luck and happiness for the family.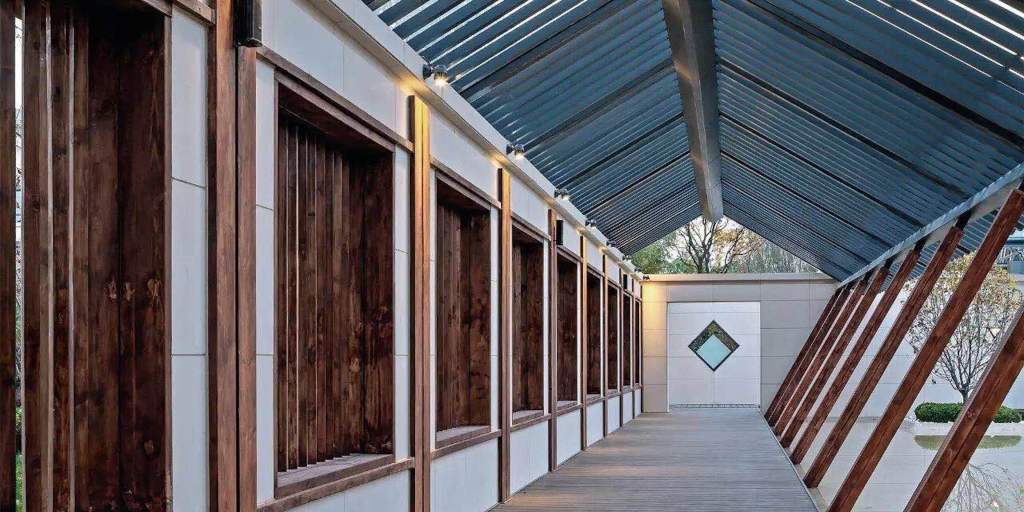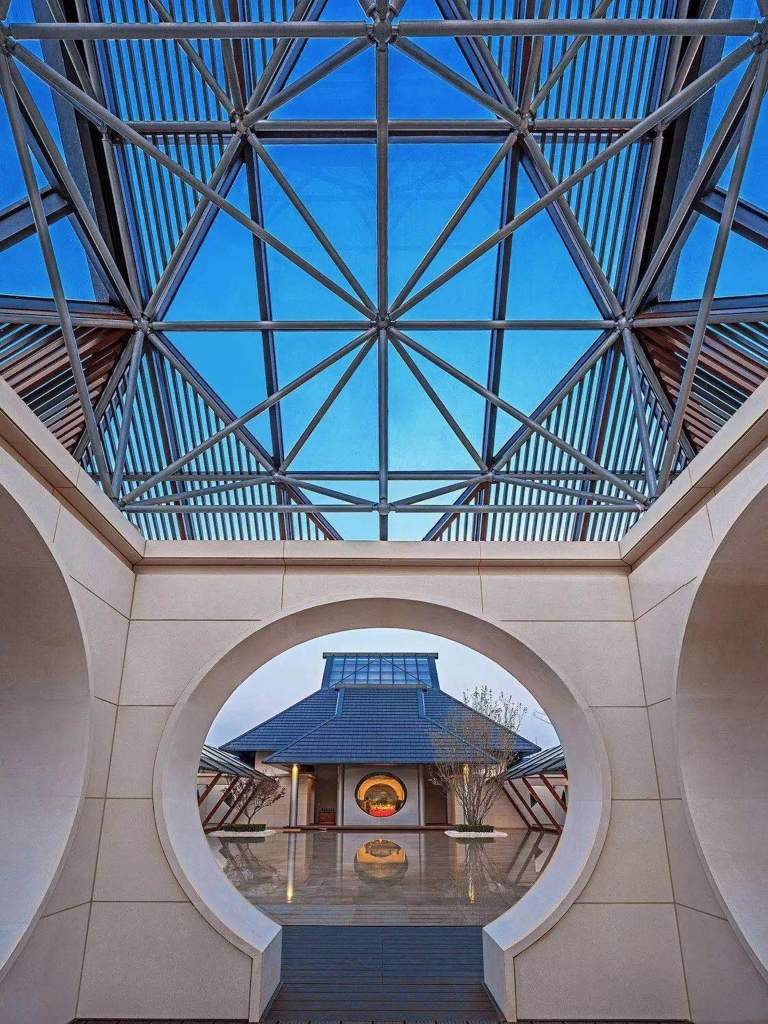 屋顶设计采用中国传统建筑设计精髓–重檐歇山顶,和天安门、乾清宫统一形式。充分考虑北京天气原因,天著春秋屋顶选材法国特伦特陶瓦,达到欧洲最高建筑标准。经过高大1170度高温烧制,表面色泽稳定超过百年。
Designers used traditional Chinese technique called "Zhongyan Xieshan roof eaves" to design the roof-top which is the same as The Tiananmen and Qianqing palace.Taking the weather of Beijing into full consideration, the Trent tile is used for the roof, it reaches the highest building standards in Europe. The tile is sintered in high temperature of 1,170 degrees with stable colour and luster, and it could last more than one hundred years.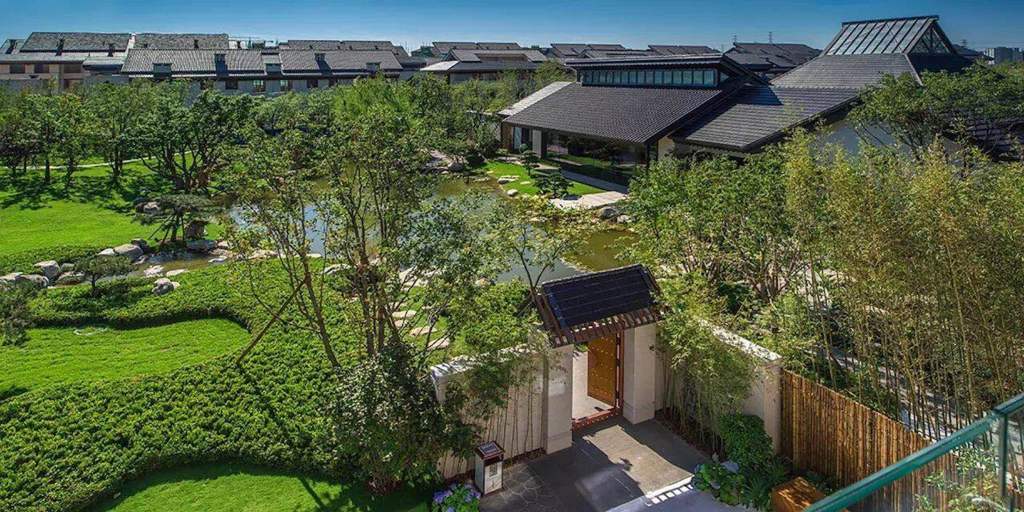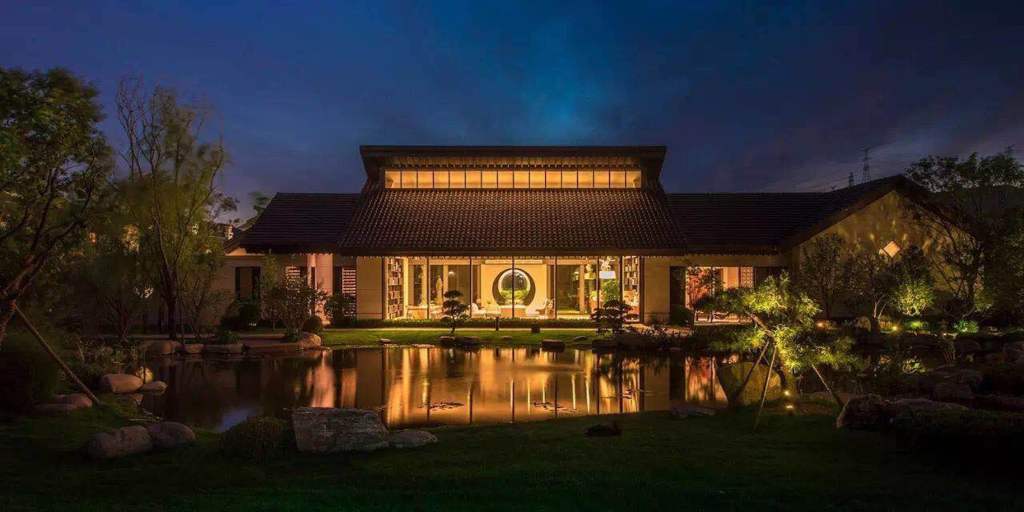 景观设计上,北京远洋天著春秋因地制宜,打造山体台地园林,不仅与西山山脉自然融合,提升房屋的采光与视野,在居住私密性上做到了大隐于市的意境。
Ocean Palace Spring Autumn employs measures adjusted to local conditions for the landscape design, creating a terrace type garden. To focuses on details to maximize the connection with Xishan mountain, so that makes the residents experience a pleasurable sense of lighting and visions. At the same time it can achieve privacy requirements the ancients were referring to as  "big faint in the city".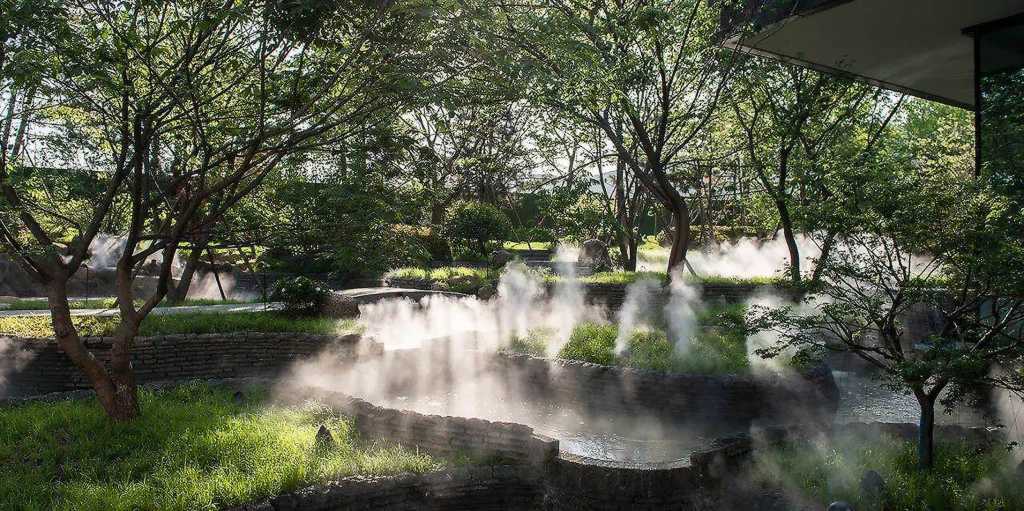 设计单位:澳大利亚·柏涛景观
项目位置:北京
项目面积:116600平方米
年份:2016
摄影师:柏涛景观
Landscape Design: PT Landscape Design
Project location: Beijing, China
Project area: 116600 m2
Year: 2016
Photographer: PT Landscape Design
更多 Read more about: 柏涛景观