本文由 Terra e Tuma Arquitetos Associados 授权mooool发表,欢迎转发,禁止以mooool编辑版本转载。
Thanks Terra e Tuma Arquitetos Associados for authorizing the publication of the project on mooool, Text description provided by Terra e Tuma Arquitetos Associados.
Terra e Tuma:这是一个根据住宅所在的圣保罗市花园社区的特殊位置条件而设计的项目。
Terra e Tuma:In this project, the design of the house comes with some special conditions of the place where it is inserted, a garden neighborhood in the city of São Paulo.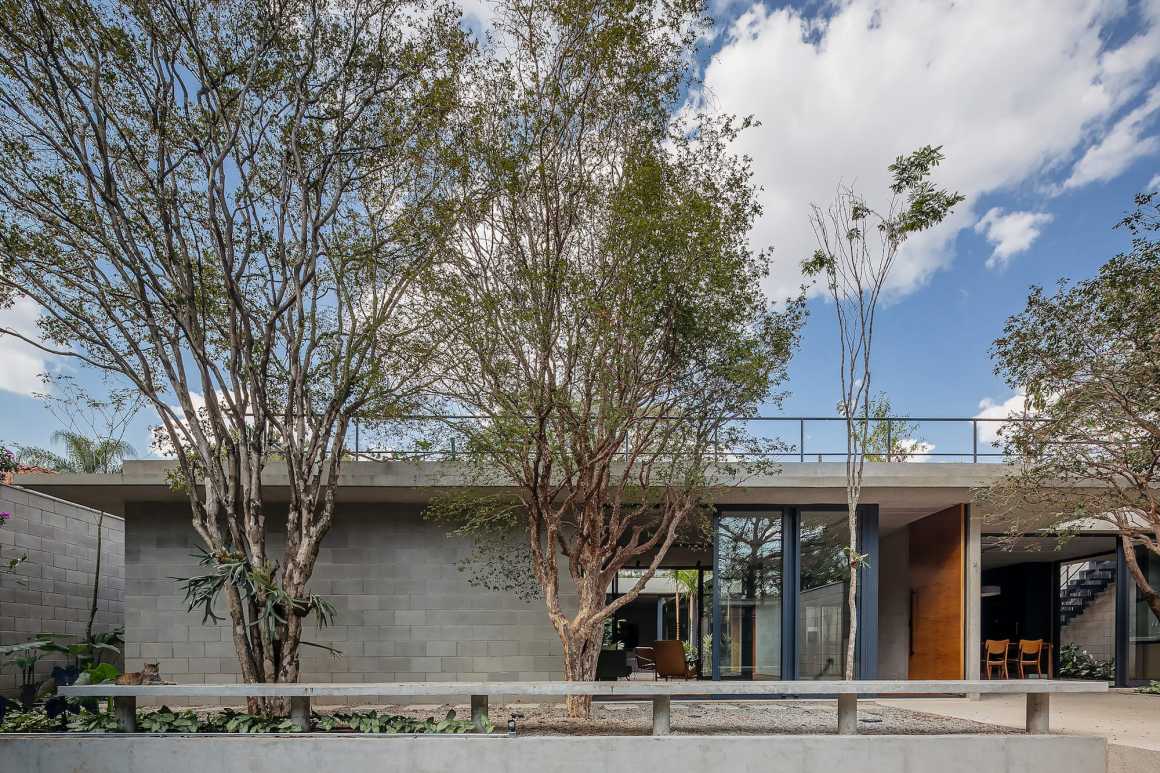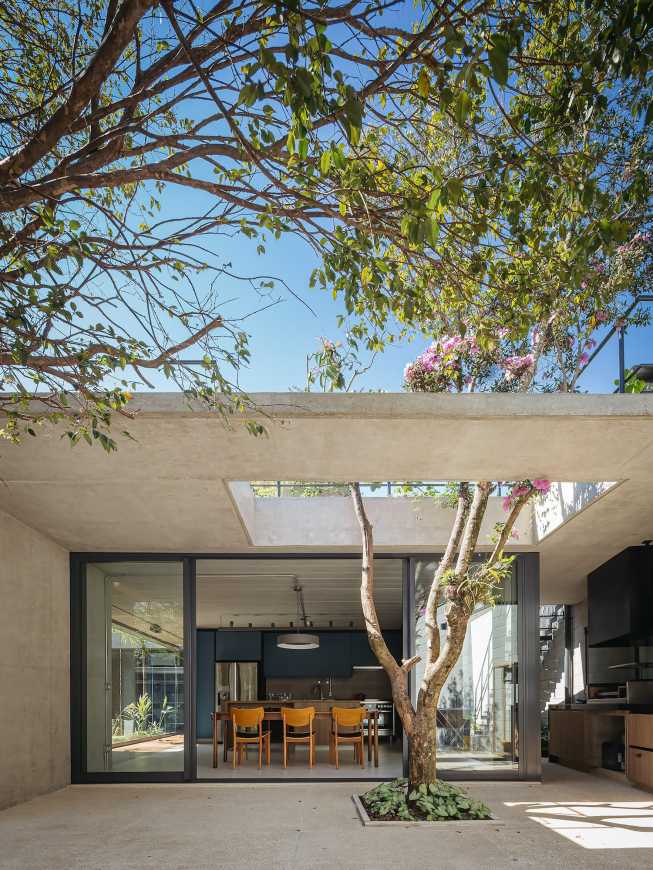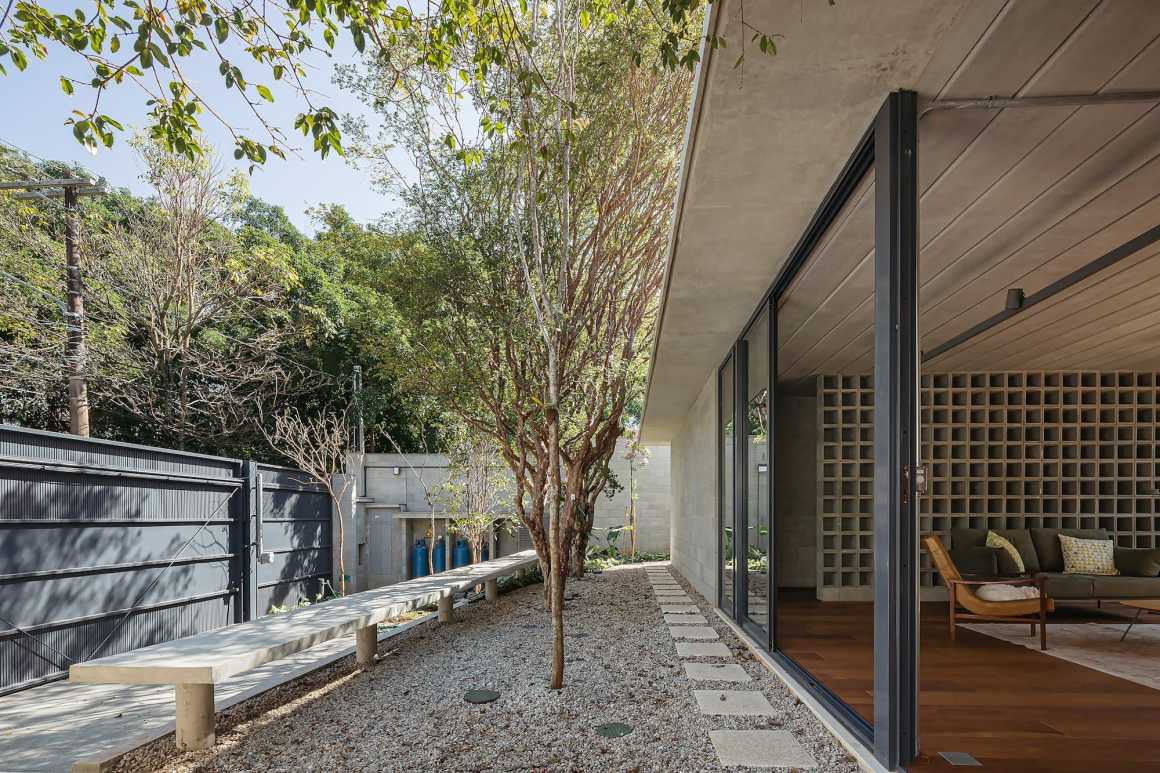 住宅原场地是项目业主自己开辟的一片平坦而宽阔的果园地块,种植了好几种水果,比如紫葡萄、扁樱桃、树葡萄等。
The flat and wide ground found by the family was used as an orchard and has several fruit species such as uvaia, pitanga and especially jabuticabeiras.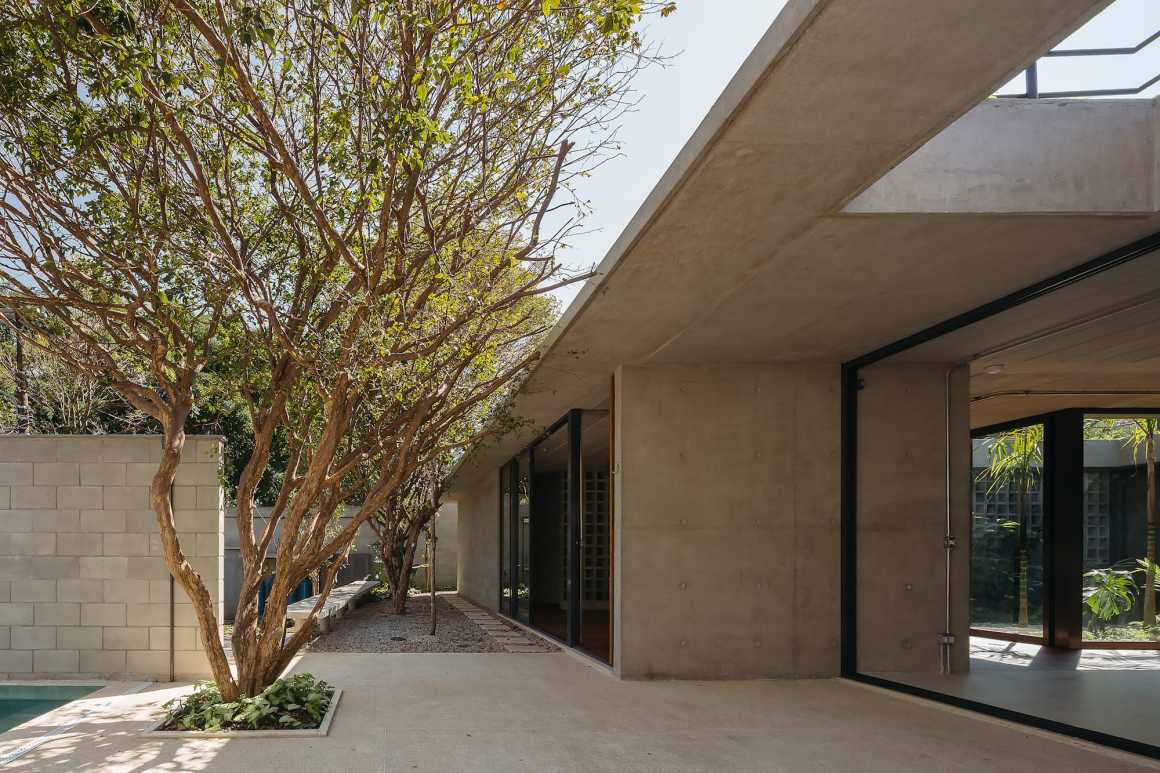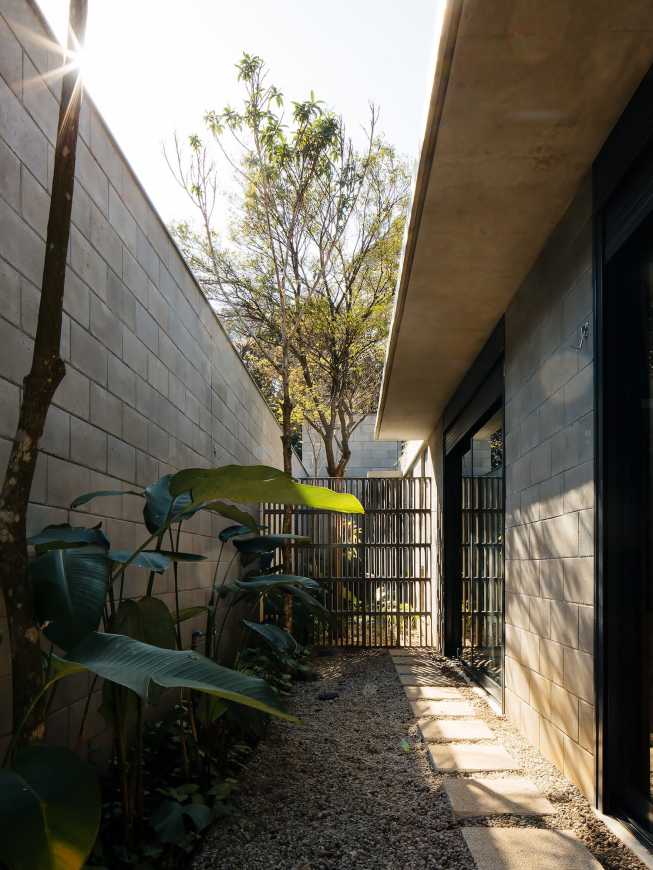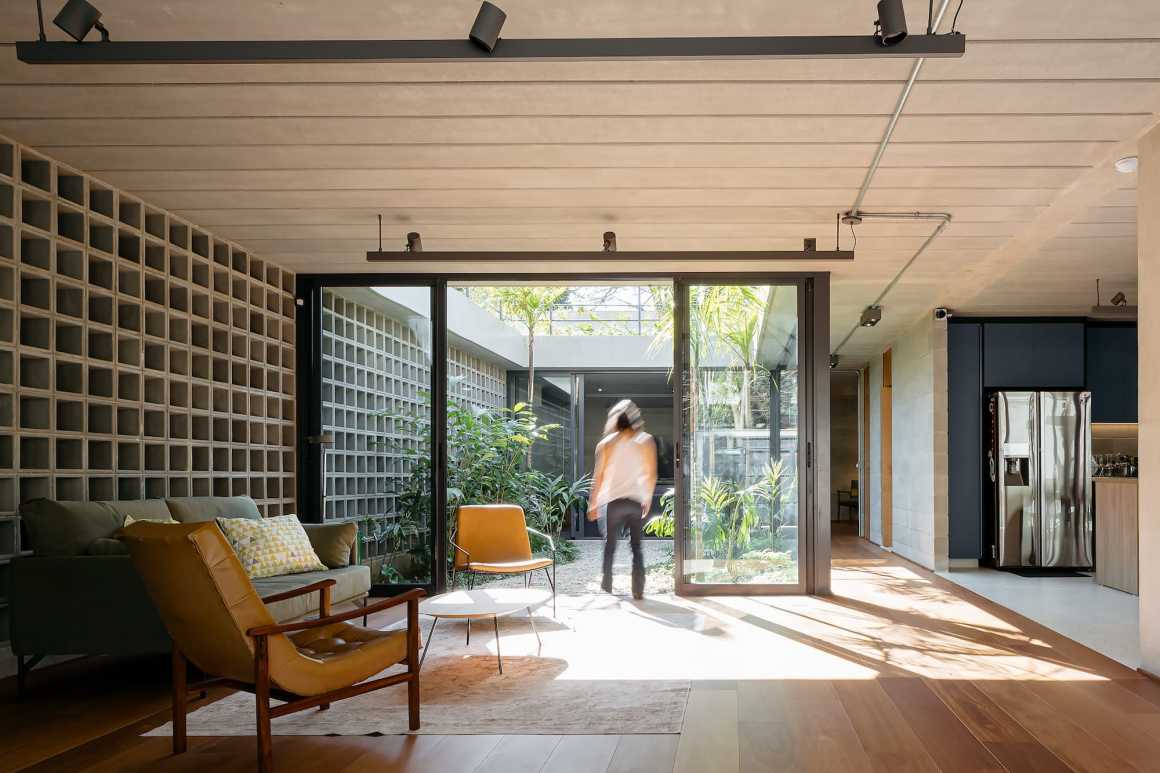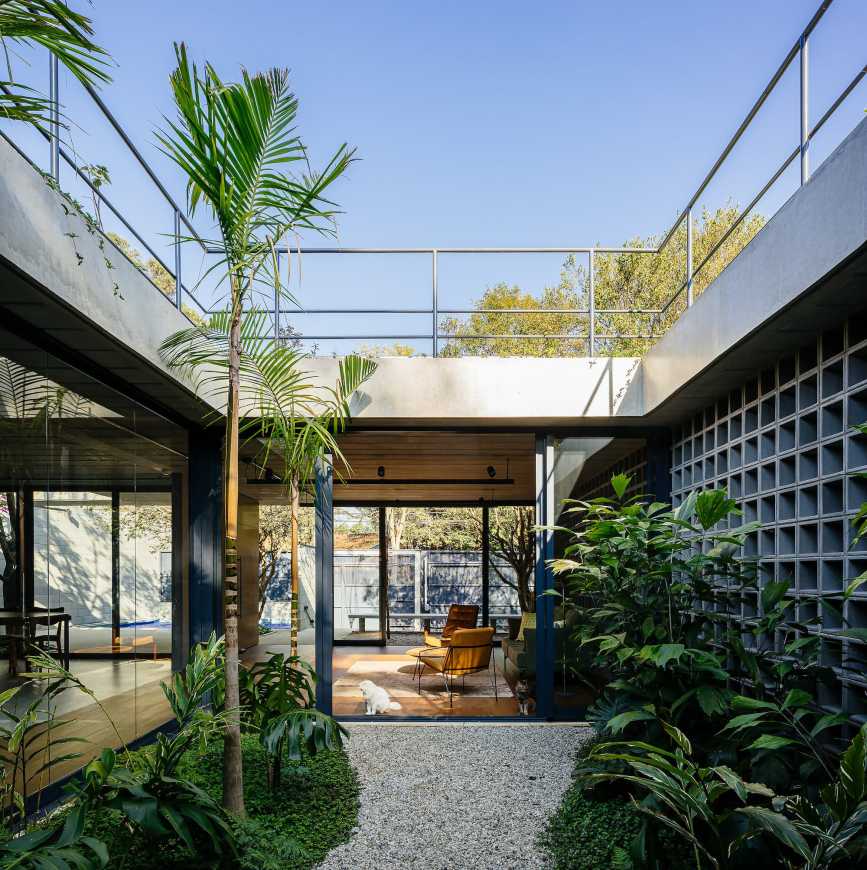 我们认为保护原场地上的这些树木非常有必要,虽然它们在一定程度上限制了设计,但不可否认它们也为我们创造了根据现有景观去思考如何设计建筑的机会。
Preserving these trees was essential and, while restricting the design, created the opportunity to think an architecture around existing landscaping.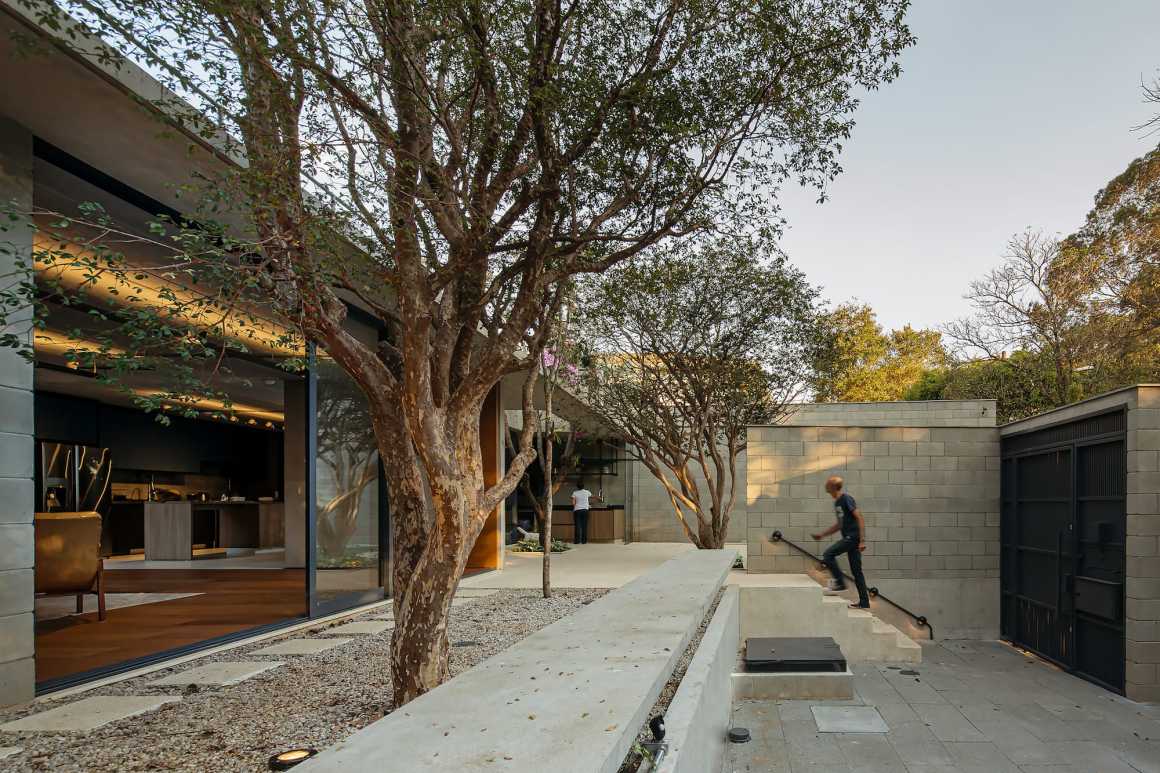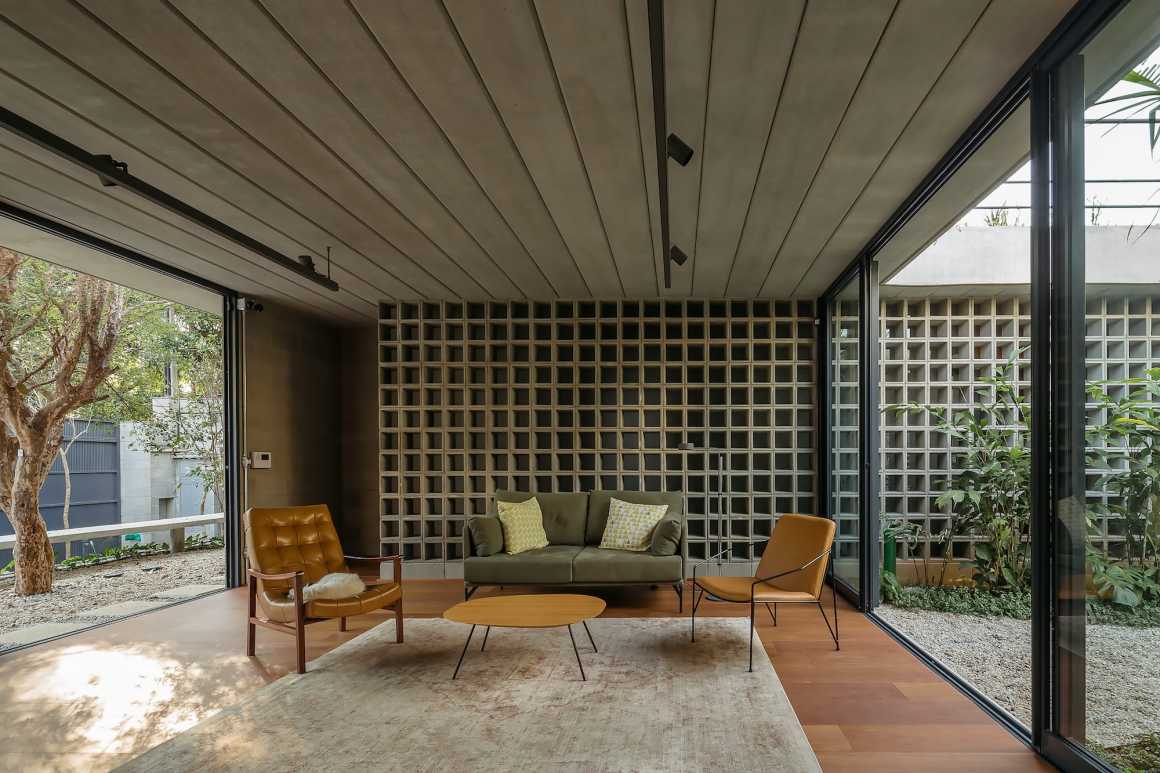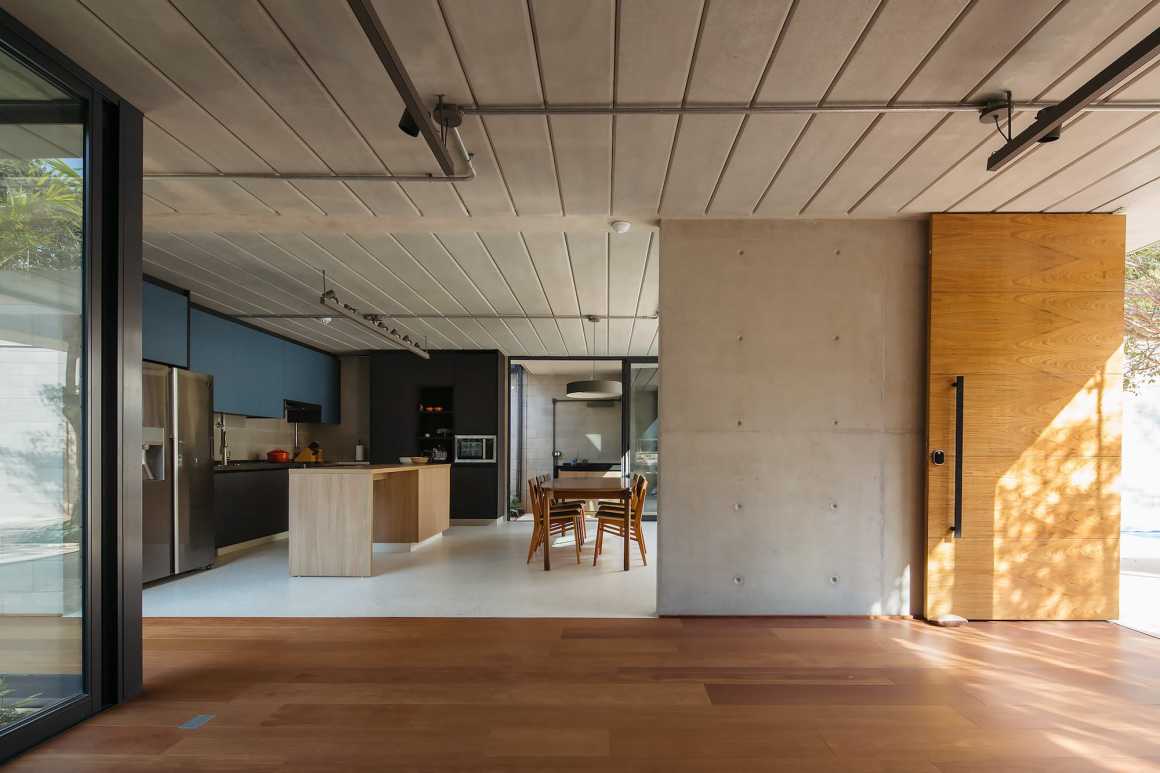 经过谨慎地思考如何最佳利用地形、技术和材料资源的过后,我们最后设计出了这样一个直接与土壤接触的单层住宅,并提出了屋顶广场概念,将绿地还给场地的同时,将住宅融入附近的森林景观中。
In the constant search for the best use of the terrain, technical and material resources, we chose a single-storey house, in direct contact with the soil and we proposed a rooftop square, returning the green area to the lot and integrating the house in the wooded landscape of the neighborhood.
▼为保护原场地树木,提出了屋顶广场概念 The rooftop square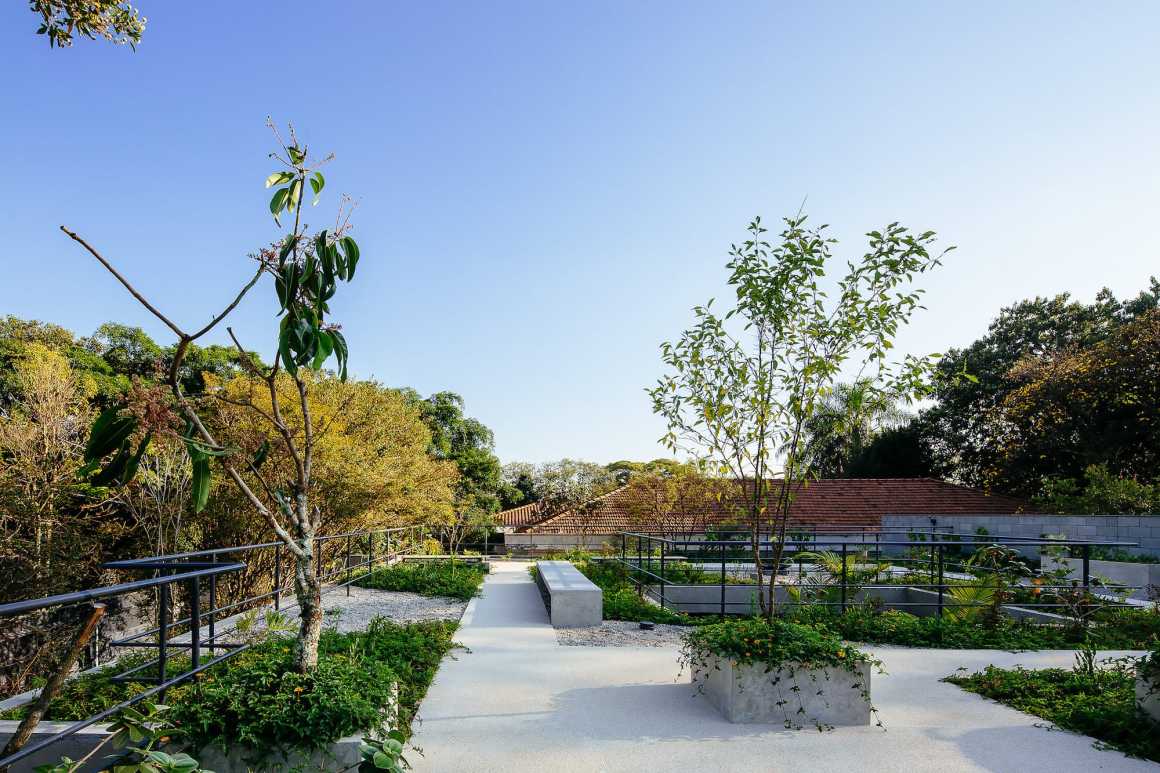 ▼住宅夜景 The night view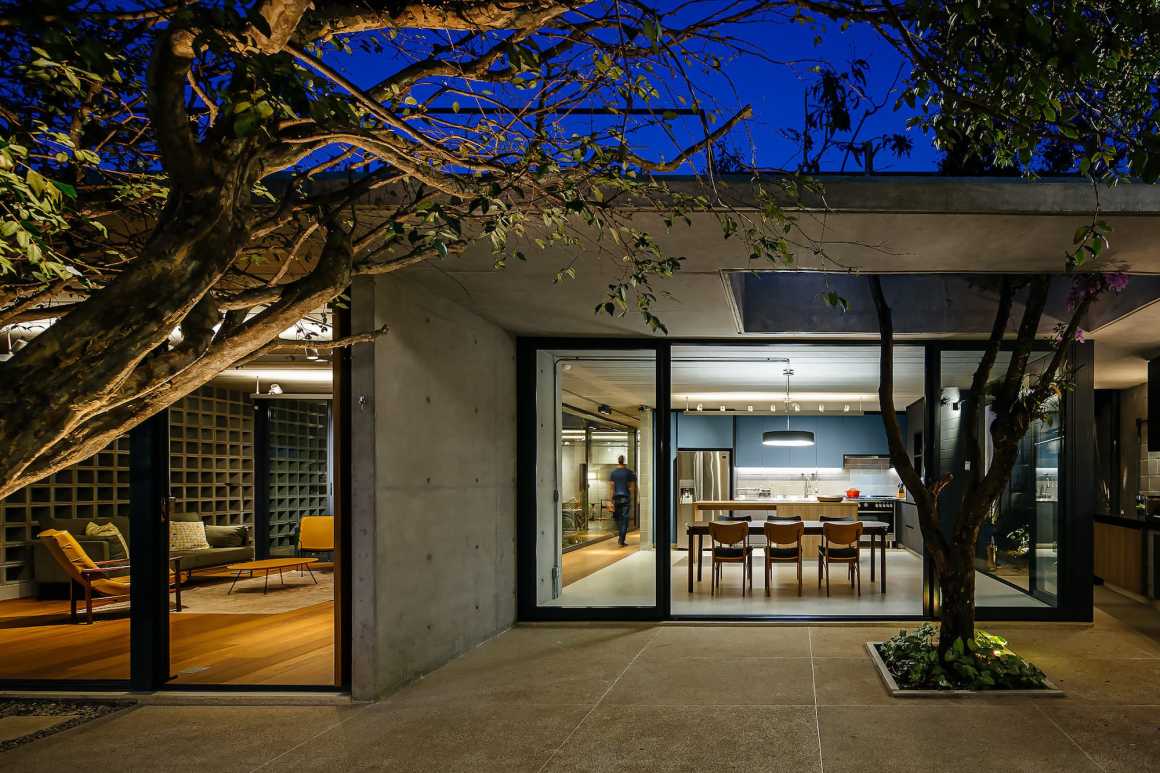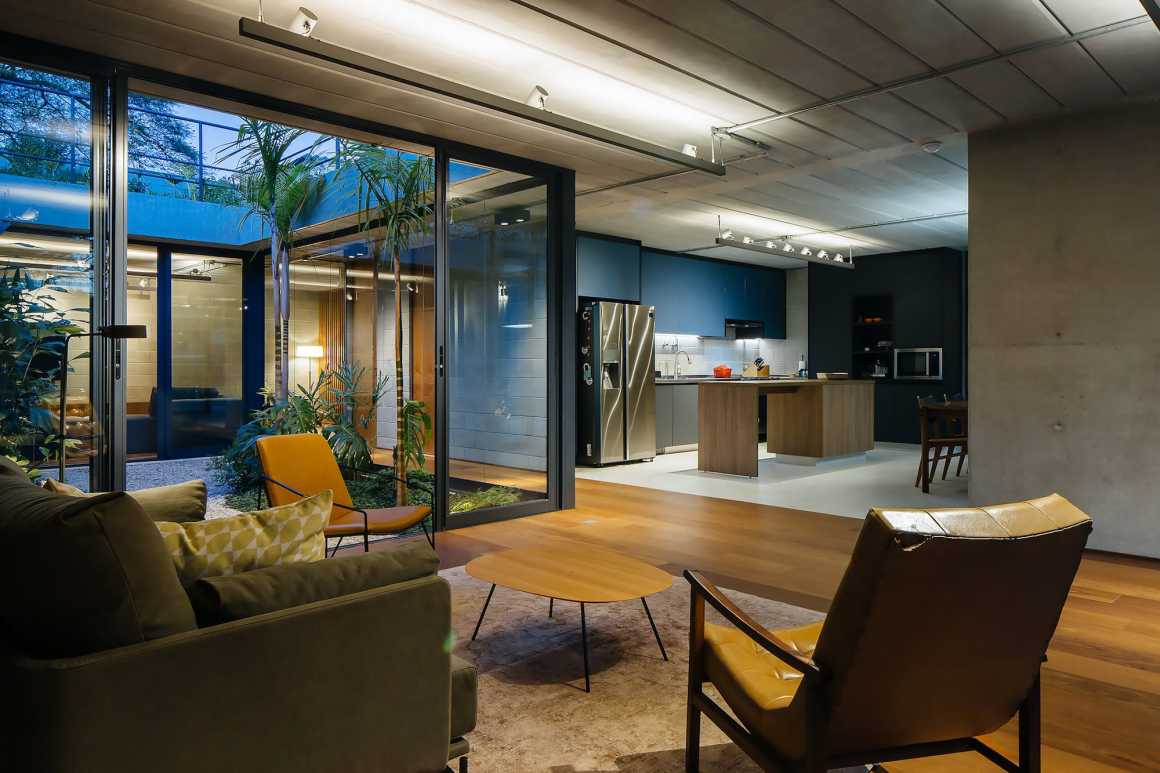 ▼住宅首层平面图 Ground Floor Plan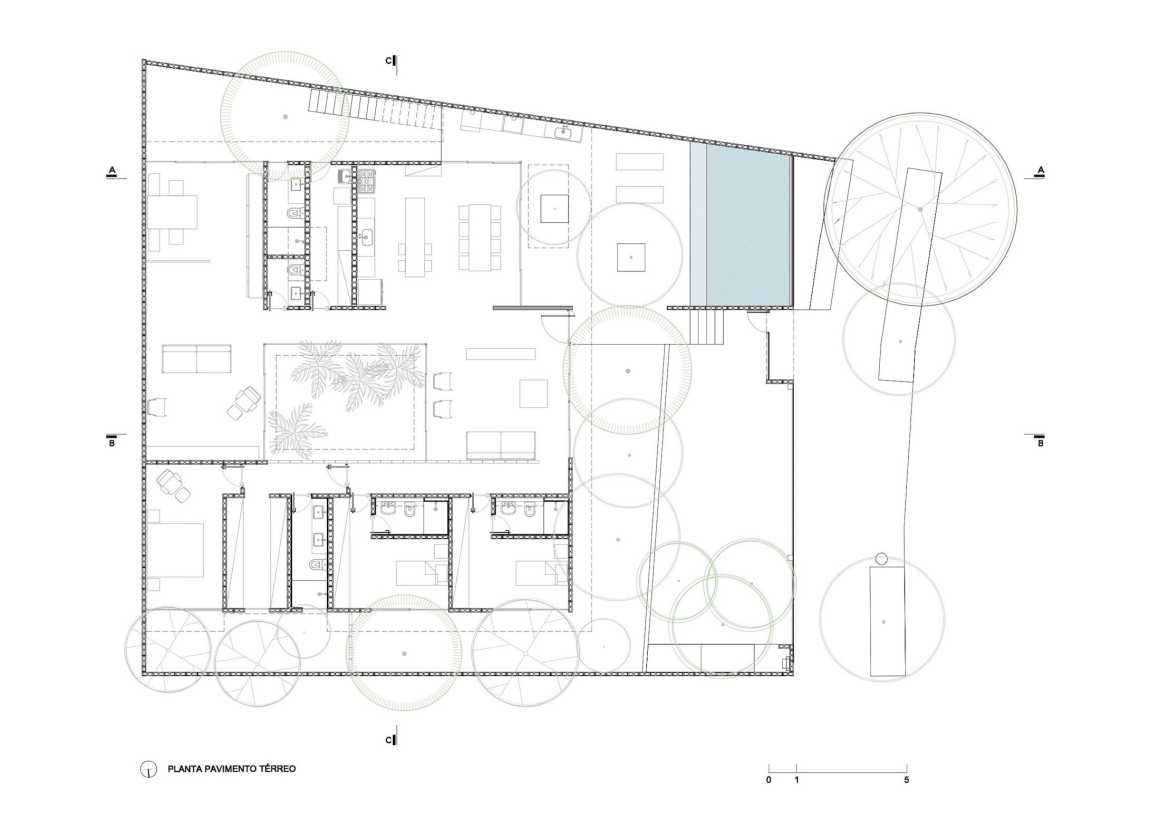 ▼住宅屋顶平面图 Rooftop Plan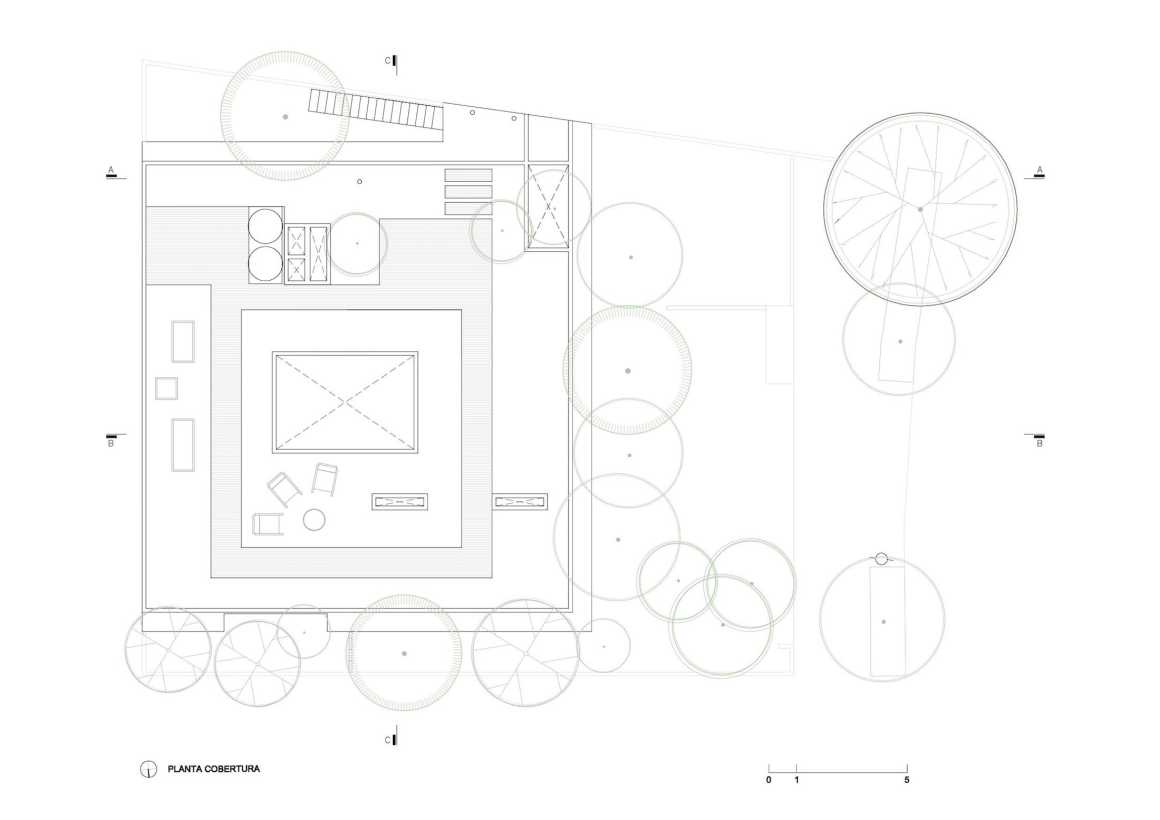 ▼住宅剖面图 Sections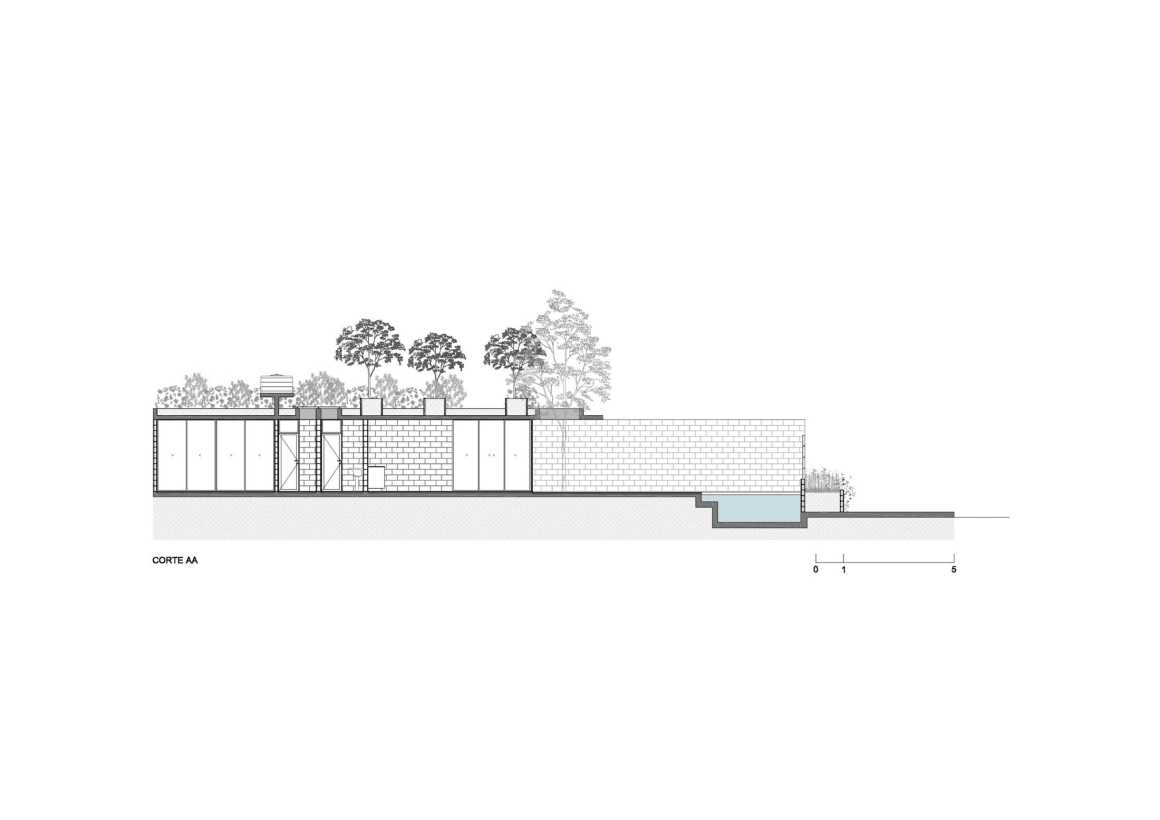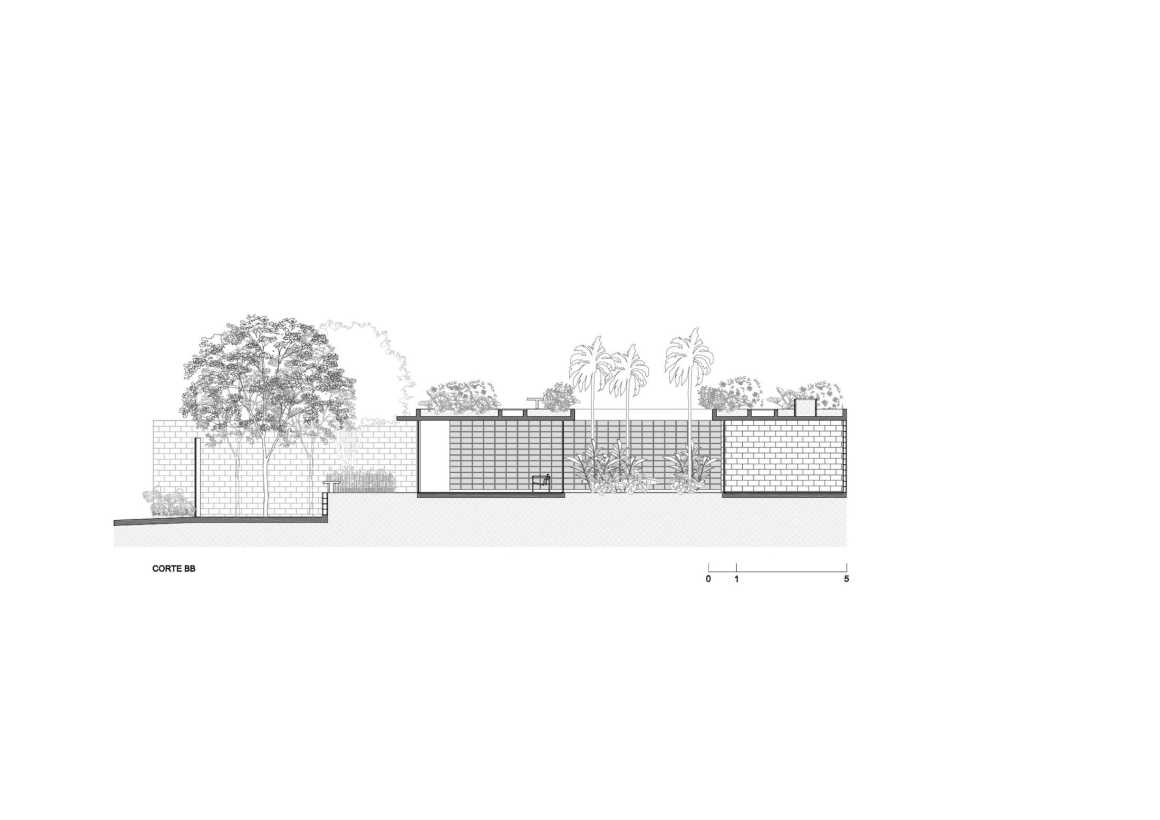 地点:巴西 圣保罗
建成:2019年
面积:248.50平方米
摄影:Pedro Kok (www.pedroco.com)
建筑:Terra e Tuma Arquitetos Associados (www.terraetuma.com)
设计团队:Danilo Terra, Pedro Tuma, Fernanda Sakano, Juliana Terra
景观:Gabriella Ornaghi Arquitetura da Paisagem (www.gabriellaornaghi.com.br)
施工:do.Construtora
咨询:Escudero consultoria e planejamento
Location: São Paulo, Brazil
Construction conclusion: 2019
Area: 248,50 m2
Photograps: Pedro Kok (www.pedrokok.com)
Architecture: Terra e Tuma Arquitetos Associados (www.terraetuma.com)
Team: Danilo Terra, Pedro Tuma, Fernanda Sakano, Juliana Terra
Landscape: Gabriella Ornaghi Arquitetura da Paisagem (www.gabriellaornaghi.com.br)
Constructor: do.Construtora
Consultant: Escudero consultoria e planejamento
更多 Read more about: Terra e Tuma Arquitetos Associados