Archive Studio :委托为 Areeya房产集团设计展示区的临时入口空间,包括一个临时围墙和临时车行入口,Chalearmnit 53的外立面采用了一系列的格栅,打造出通透的半围合的沿街围界空间。
Archive Studio :Studio was commissioned a temporary entrance space for Areeya Property Public Company Limited to design a hoarding & temporary entrance of exhibition area. The exterior facade of challenginit 53 uses a series of grilles to create a transparency semi-enclosed street space.
以树为视觉中心,形成了一个凹凸的半围合空间。
Taking the tree as the visual center, a concave and convex semi-enclosed space is formed.
格栅细节detail
夜幕降临时,带状灯条更体现设计感
When night falls, the strip-shaped light reflects a sense of design.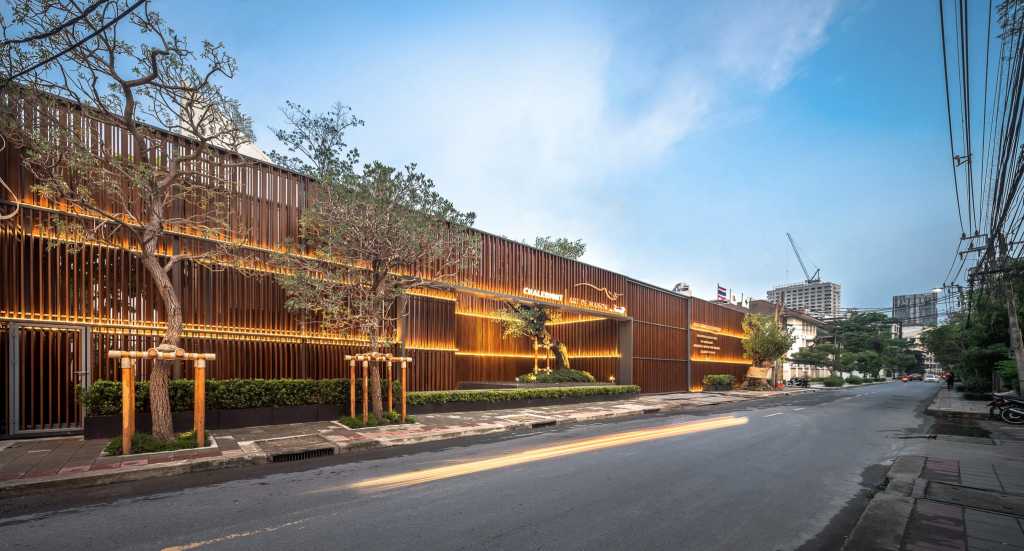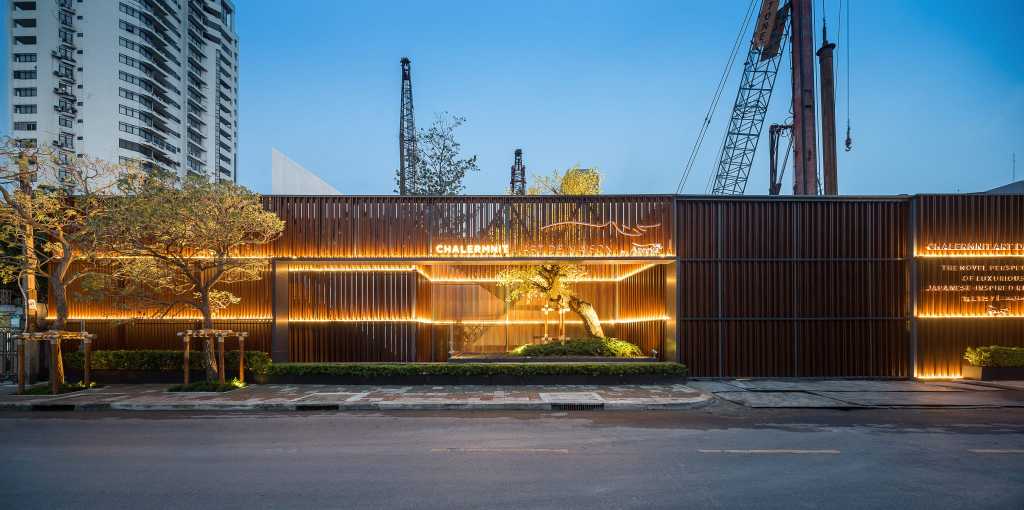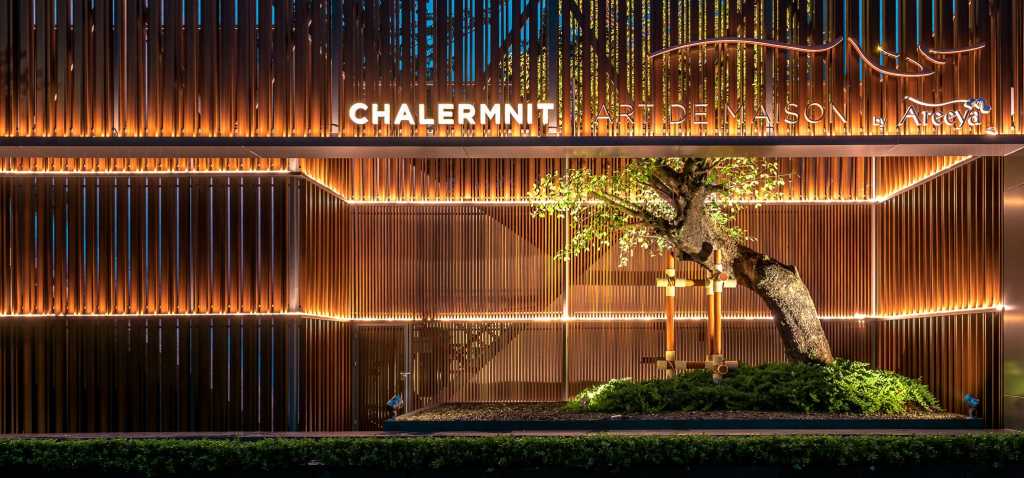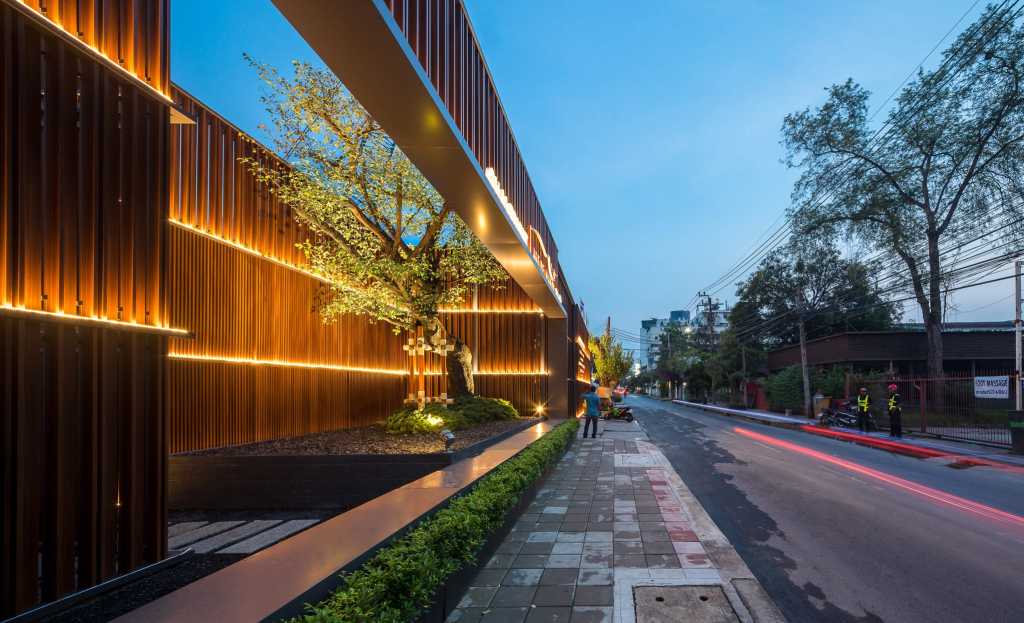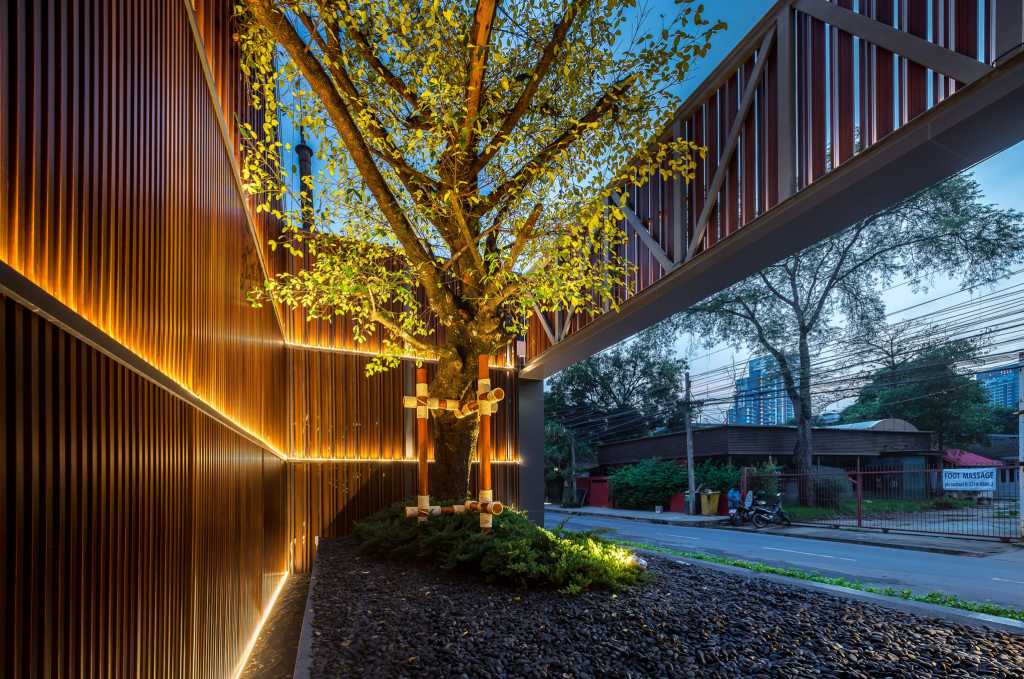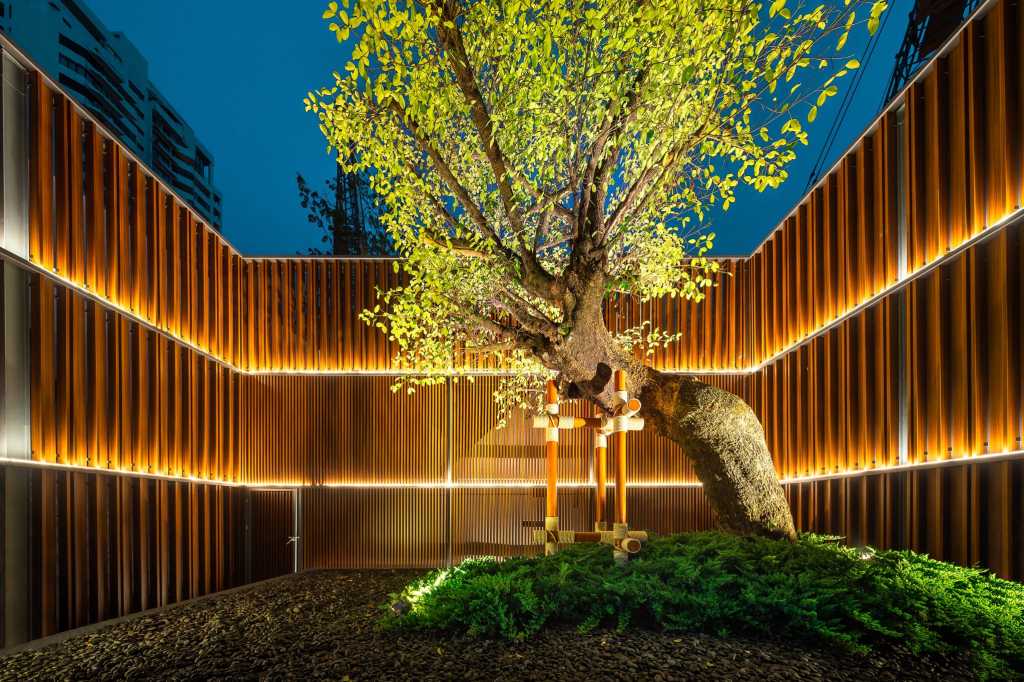 平面图  Plan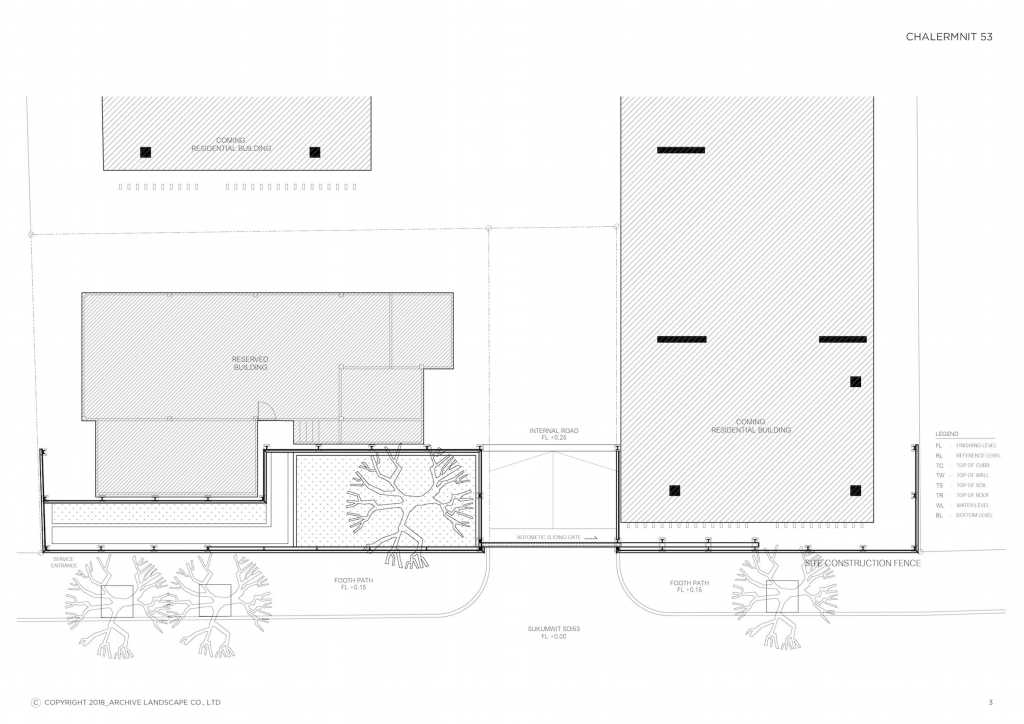 沿街立面  Elevation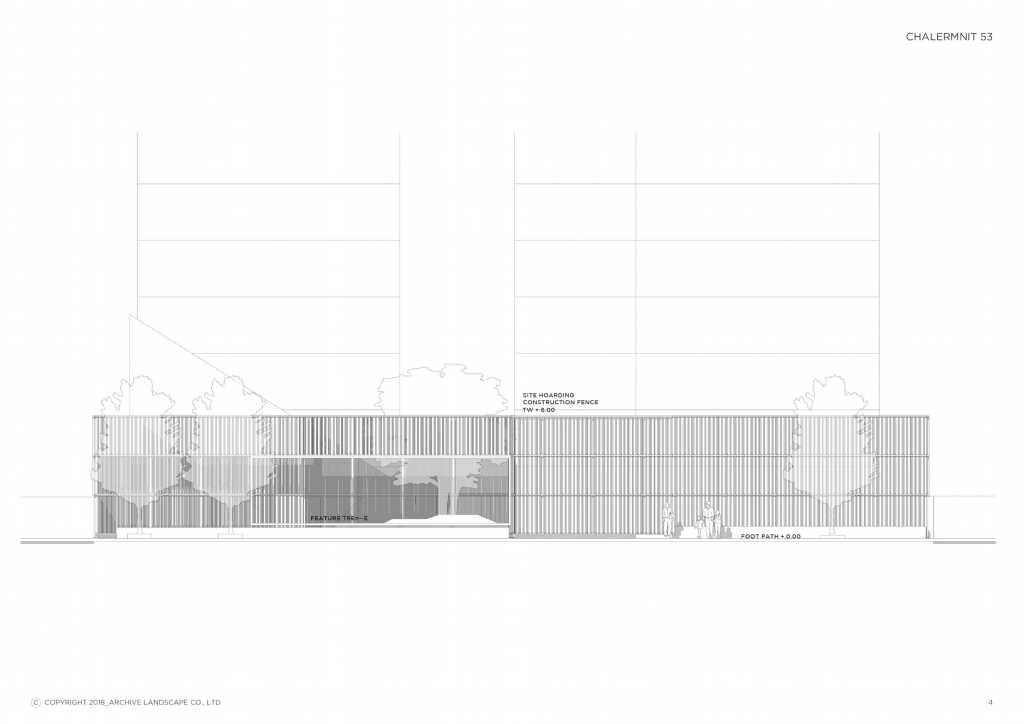 总体效果  Aerial view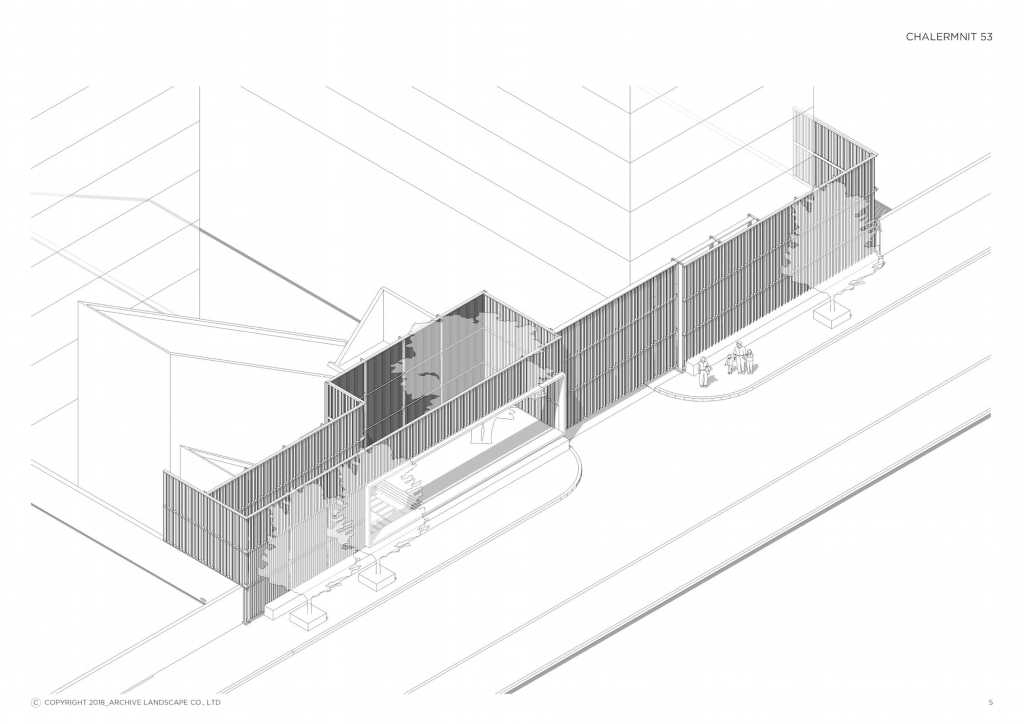 项目名称: CHALERMNIT 53
地点: 泰国曼谷Sukhumvit 53号
类型: 住宅
范围: 临时围墙和临时入口
面积: 200平方米
完成时间: 2017年
业主: Areeya Property Public Company Limited
景观: Archive Landscape Co.Ltd
软景观承包商: Green Space Planet
摄影师: PanoramicStudio
Project name: CHALERMNIT 53
Location: Sukhumvit 53, Bangkok, Thailand
Type: Residential
Scope: Hoarding & Temporary entrance
Area: 200 sq.m.
Completed: 2017
Owner: Areeya Property Public Company Limited
Landscape: Archive Landscape Co.Ltd
Softscape Contractor: Green Space Planet
Photographer: PanoramicStudio