本文由 Kernel Design 授权mooool发表,欢迎转发,禁止以mooool编辑版本转载。
Thanks Kernel Design for authorizing the publication of the project on mooool, Text description provided by Kernel Design.
Kernel Design:该住宅项目位于泰国暖武里府,共有335个联排别墅单元,面积约59200平方米,其中主公园作为公众娱乐场所,占地1760平方米。
Kernel Design:Chuan Chuen Town Bang Yai is a housing project, including townhomes 335 units. The project area is 37 Rai, located in Nonthaburi province. The main park is a public recreation for the people, which is 1,760 sq.m.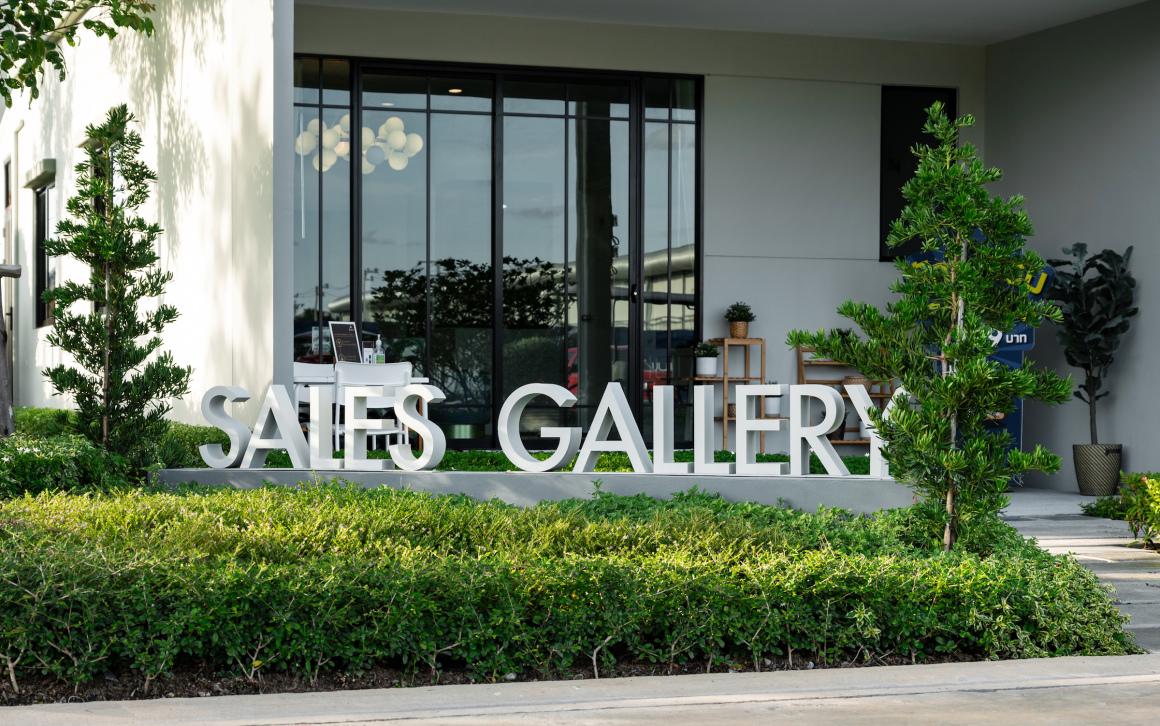 项目设计采用的是传统花园风,原来的整块绿地被划分割成了几个小型庭院空间,供不同年龄段的用户群体进行活动,同时,方形口袋公园的设计利用公园的中轴线,使得每个花园庭院都对称协调。
The style of the project is a formal garden, in which a large green space is divided into several smaller courts to define the different activities of various ages of users. In addition, the square-shaped pocket parks are designed by using a central axis of the park to create symmetry in each garden court.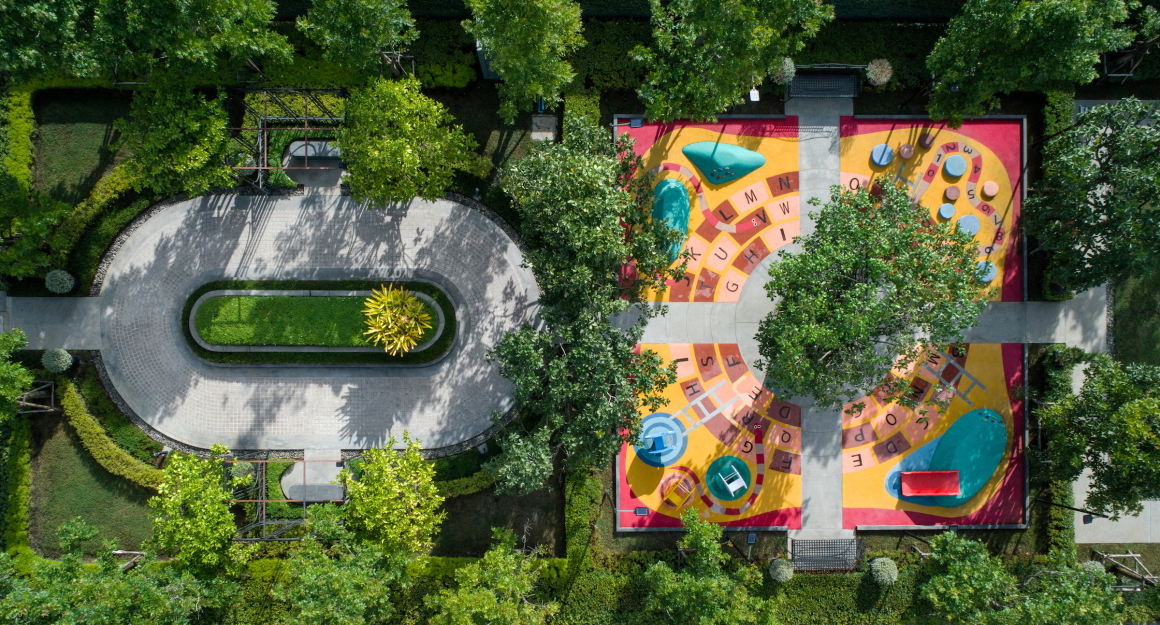 公园中共划分了四个庭院,包括"迎宾庭院"、"教育游乐园"、"花园庭院"和一个"隐秘庭院"(后两个庭院将在二期建设中完成)。每个庭院之间都有草坪作为过渡空间来分隔各自的活动区域。
This main park has 4 courts including an 'Arrival Court', an 'educational playground area', a 'Flower Court', and a 'Secret Courtyard' (which 2 courts will be in phase2 construction respectively). In which there are lawns located between each court that act as transition space to separate each activity.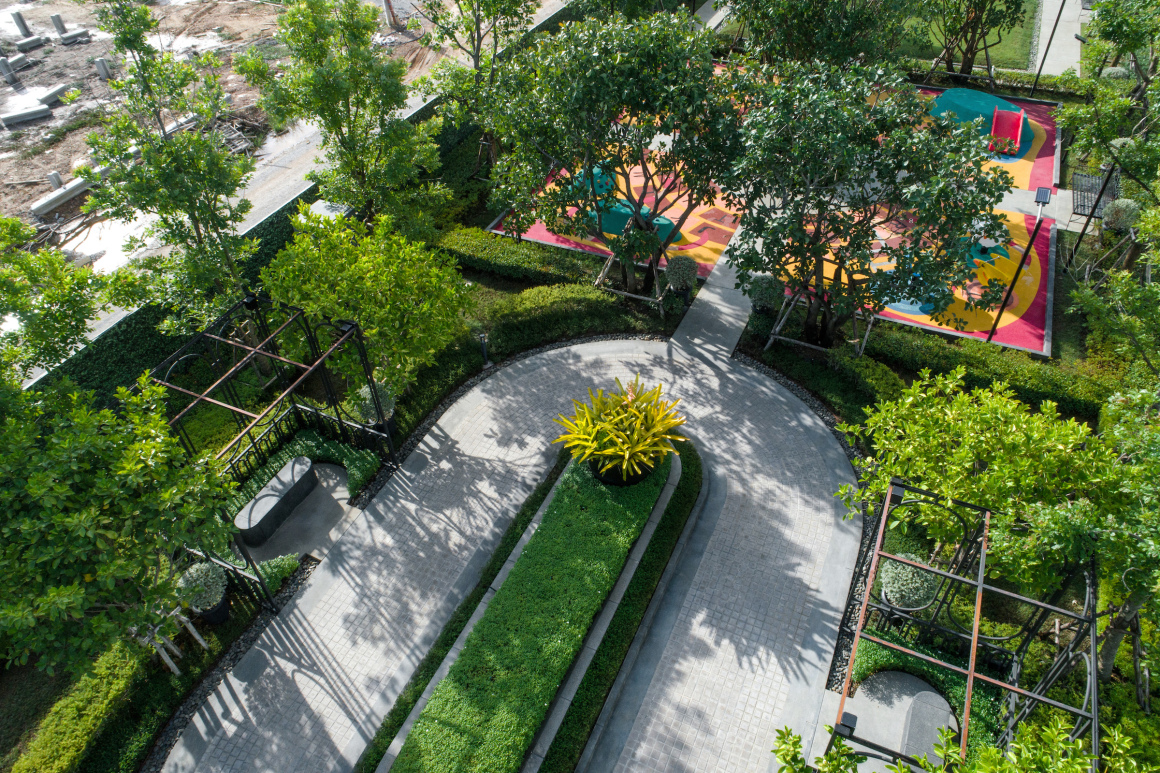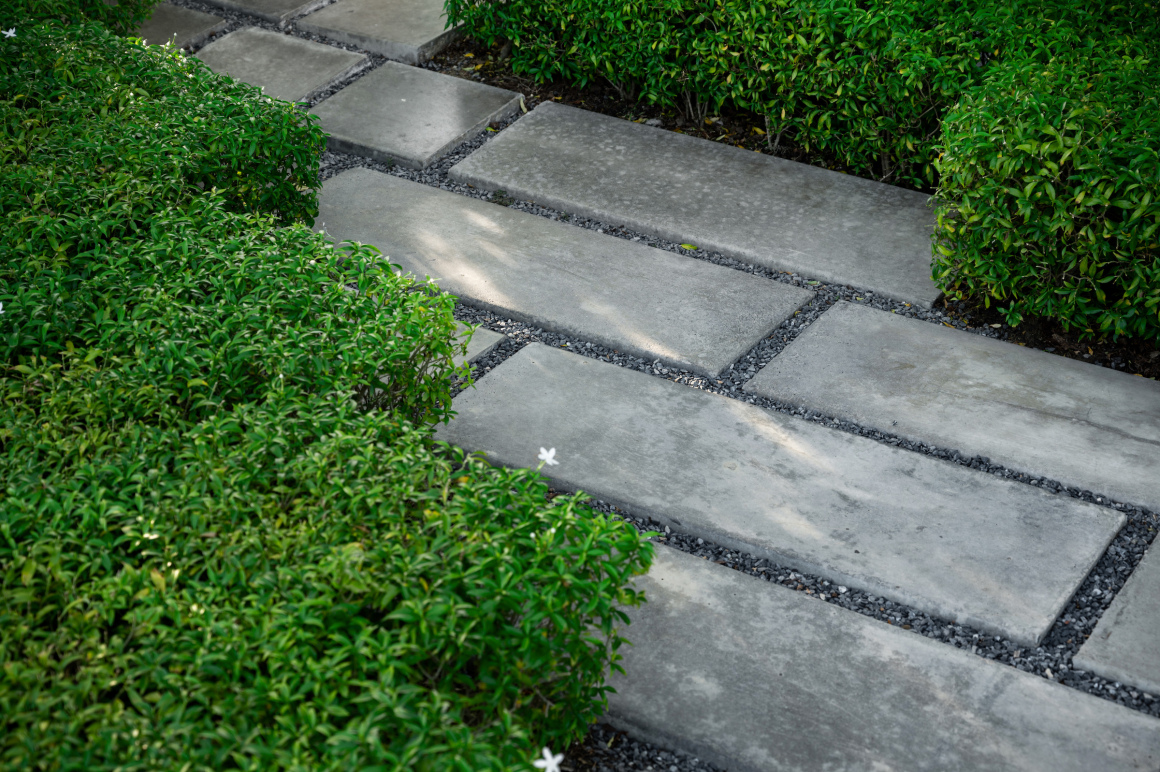 "迎宾庭院"中的两个铁铸景亭,作为花园的主要元素,在大树的树荫下寂寂闪耀。环绕花园的人行道,周围满是绽放着彩色花朵的灌木。更加引人注目的是,位于花园庭院中轴线上的阶梯式种植池,是花园的点睛之笔。种植池顶部的超大圆形花盆作为庭院的焦点,主宰着人们的视线。景亭的立面图案设计灵感来自于古典时期常用的拱门形状。
At 'The Arrival Court', There are double iron cast pavilions, which are key elements in this garden, which are underneath the shade provided by a group of big trees. A walkway around this garden surrounded by shrubs with colorful flowers. Outstandingly, a stepped planter box located by a central axis of the garden court, acting as the masterpiece of the garden. At the top of the planter box, there is a large round flower pot as a focal point of the court. The elevation pattern of the pavilion is inspired by the classic period using an arch shape.
接下来的第二个庭院就是专为孩子们而设的教育游乐区,其灵感来自于蛇梯棋盘游戏的图案。地面设计以字母、数字和色彩鲜艳的图案来吸引孩子,提高孩子的想象力和学习能力,而且为了孩子的安全,这片区域使用的都是三元乙丙橡胶材料。在身体发育方面,也有滑梯、小山丘和攀岩等户外游戏景观,供他们锻炼。
For children, the educational playground area is provided at a second court, which is inspired by a pattern of snakes and ladders board game. The floor area is designed with alphabet A to Z, numbers, and bright colorful patterns to attract the children, improving imaginative play and the development of children's learning. Furthermore, an EPDM floor material was applied to this area for children's safety. On the part of physical development, there is an outdoor playscape such as a slider, small hills, and rock climbing for their exercise.
项目名称:Chuan Chuen Town Bang Yai
设计及竣工年份:2019 / 2019年
设计单位:Kernel Design Co., Ltd.
主创设计团队:Ponlawat Pootai, Benchamaphorn Deenonpho, Jitsupa Punyawa, Surapong Phetcharak, Chonlada Rakkanchanan
项目地点:泰国暖武里府
景观面积:1760平方米
照片来源:Panoramic Studio
设计顾问:Studio W Company Limited
软景承包商:Green Volunteer Co., Ltd.
客户:m.k Real Estate Development Public Company Limited
Project Name: Chuan Chuen Town Bang Yai
Design year & Completion year: 2019 / 2019
Design Company: Kernel Design Co., Ltd.
Leader Design & Team: Ponlawat Pootai, Benchamaphorn Deenonpho, Jitsupa Punyawa, Surapong Phetcharak, Chonlada Rakkanchanan
Project location: Nonthaburi, Thailand
Landscape Area: Total 1,760 sq.m.
Photo credits: Panoramic Studio
Design Consultant: Studio W Company Limited
Softscape Contractor: Green Volunteer Co., Ltd.
Clients: M.K. Real Estate Development Public Company Limited
更多 Read more about: Kernel Design