本文由 SO–IL 授权mooool发表,欢迎转发,禁止以mooool编辑版本转载。
Thanks SO–IL for authorizing the publication of the project on mooool, Text description provided by SO–IL.
SO–IL:我们与Hassell墨尔本公司合作,为澳大利亚南威尔士的阿德莱德当代艺术馆构想了一个新方案。该项目不仅将为南澳大利亚提供最先进的艺术展览设施,还会继续适应并响应我们未来生活中不断发展扩大的艺术影响力以及不断提升的艺术重要性。
SO–IL:In collaboration with Hassell Melbourne, we envisioned a new kind of institution for Adelaide Contemporary in South-Wales, Australia. Beyond providing South Australia with a state-of-the-art facility for exhibiting art, Adelaide Contemporary anticipates, responds to, and evolves with the increasing importance and expanded presence of art in our public domain.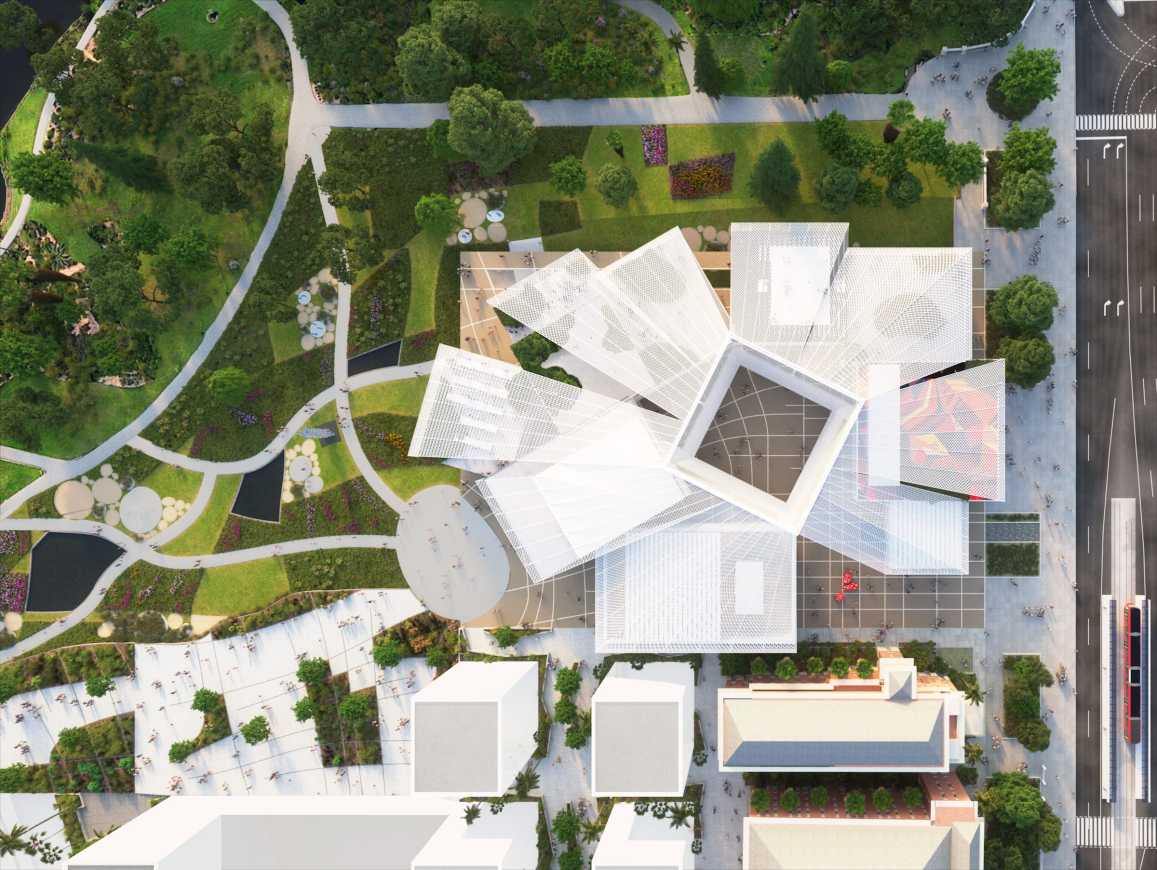 我们设计的建筑既有正式的,也有非正式的,既有常规的,也有特色的。在我们的方案中,艺术随时随地可见可感,不仅仅是在美术馆内,甚至包括在公共广场、在屋顶、在雕塑花园,亦或是艺术步道沿线。而且考虑到环境会影响人们对艺术的感知,我们的美术馆结构不再是一个孤立的盒子,而是有意地将其与周围的自然和当地文化空间互相融合。
The architecture we propose for the institution hosts both the formal and the informal; the everyday and the exceptional. In our proposal, art can be seen and touched everywhere, well beyond the galleries: in the public plaza, along the artwalk, on the rooftop, and in the sculpture garden. Since the environment informs how art is perceived, the galleries are structured not as isolated boxes, but intentionally interconnected, with nature surrounding them and the cosmic space that defines so much of the Aboriginal culture.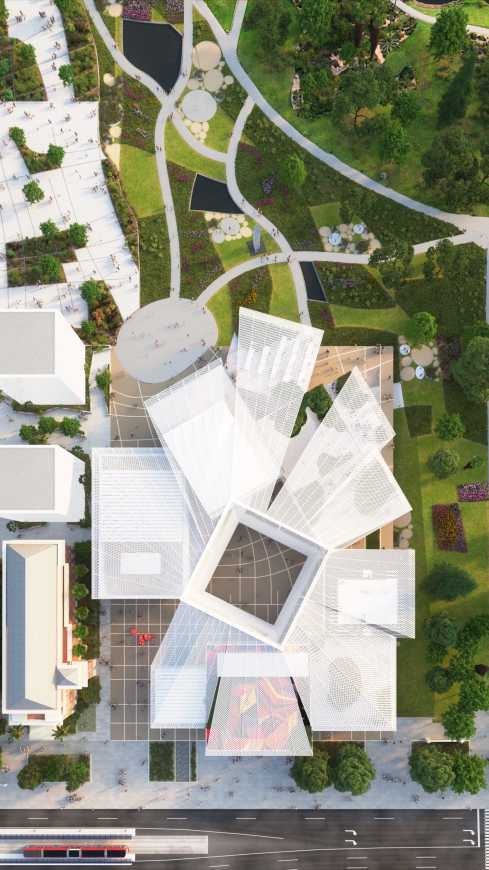 我们从澳大利亚当地居民的智能空间和景观中汲取灵感,将整个建筑和场地的交通设计成平原式,游客在每一个转角处,都能欣赏到从远处地平线和近处地貌中交替出现的新景色。广场和屋顶的景观图案与澳大利亚的自然灵动美景遥相呼应。
Taking cues from the spatial intelligence of the Aboriginal people of Australia and the native landscape, the circulation throughout the building and the site is akin to that of walking on the plains. Visitors are afforded a new vista whenever a turn is taken, alternating from the horizon in the distance and the more close-up features of the land. The patterns of the plaza and roofscape invoke the fluidity and natural beauty of Australian nature.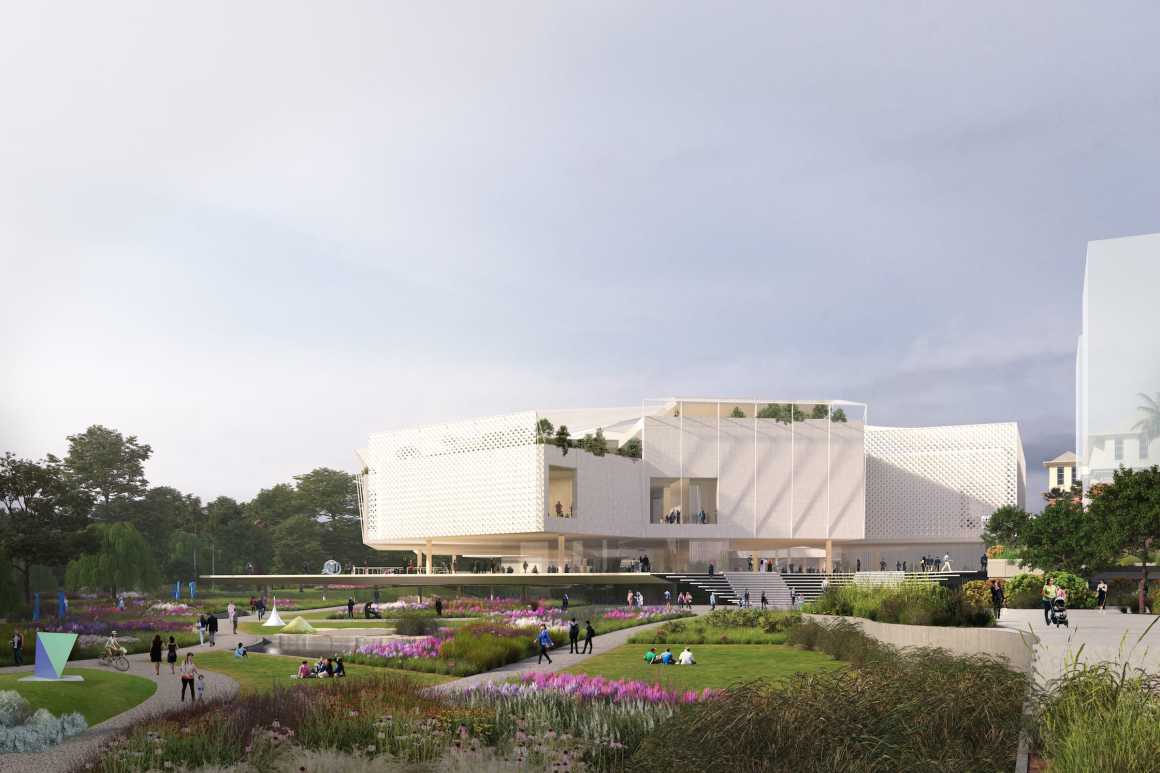 同样的,受阿德莱德特色节日的启发,我们为该建筑设计了一个亲和宜人的屋顶结构,它高耸而轻盈,为这座城市建立了一个醒目的地标。实际上,该建筑提供的多种公共设施,还可使其成为城市节日期间的主要举办场所之一,而对于这片场地来说,这座永恒的建筑也同样意义非凡,在整个机构的发展历程中,无论艺术停顿与否、大自然的更替与否,以及人们交流思想的潮起潮落,该建筑都将继续履行其发展阿德莱德未来的使命。
Also inspired by the unique festivals Adelaide hosts, the building is lifted and light, covered with a delightful roof structure that establishes a bold icon for the city. Practically, the building also offers multiple public amenities on its ground that equip it to be one of the main hosting sites during city festivals. It is a building both timeless and specific to its place. Between the pauses of art, the breathing persistence of nature, and the ebb and flow of people exchanging ideas as the institution matures, the architecture will fulfill its mandate of evolving the future of Adelaide.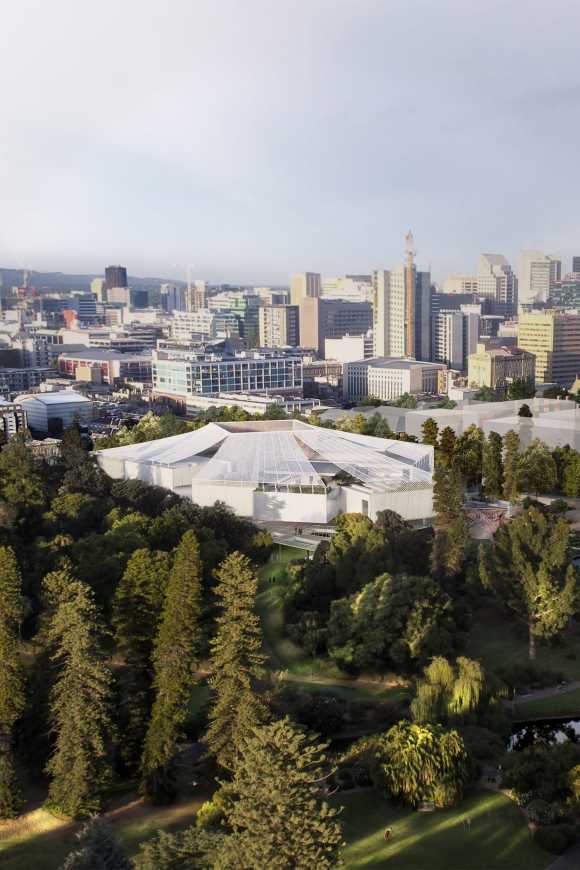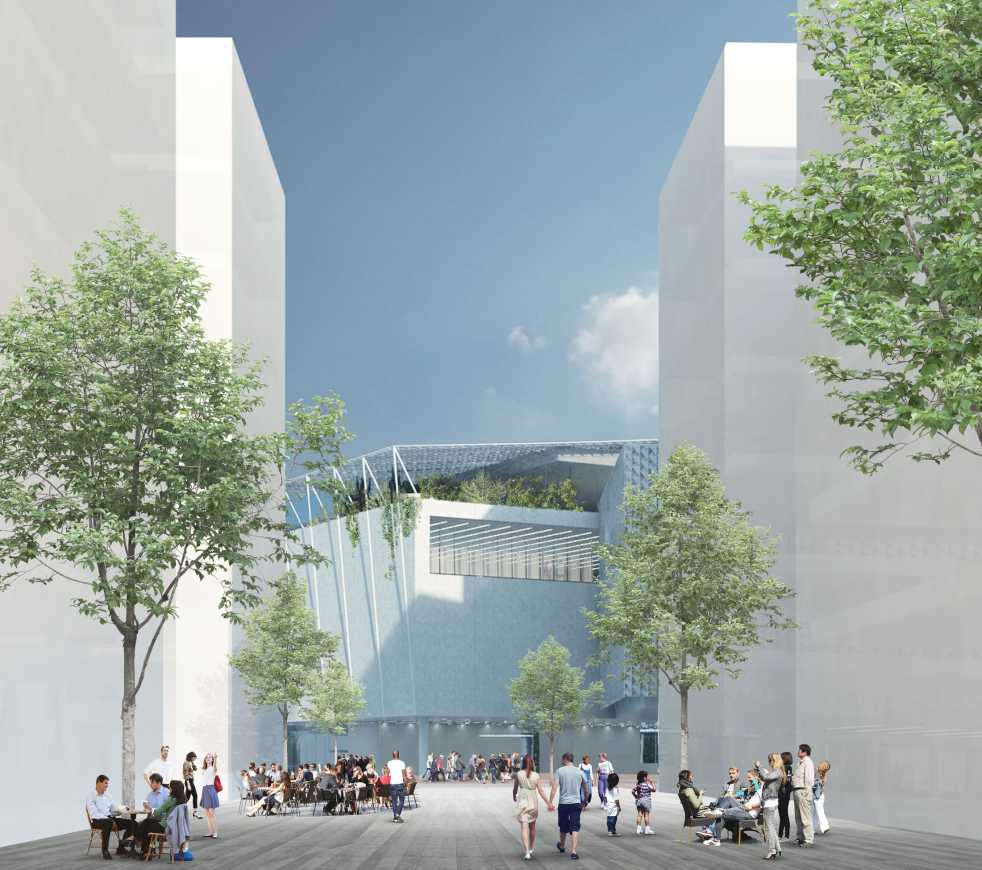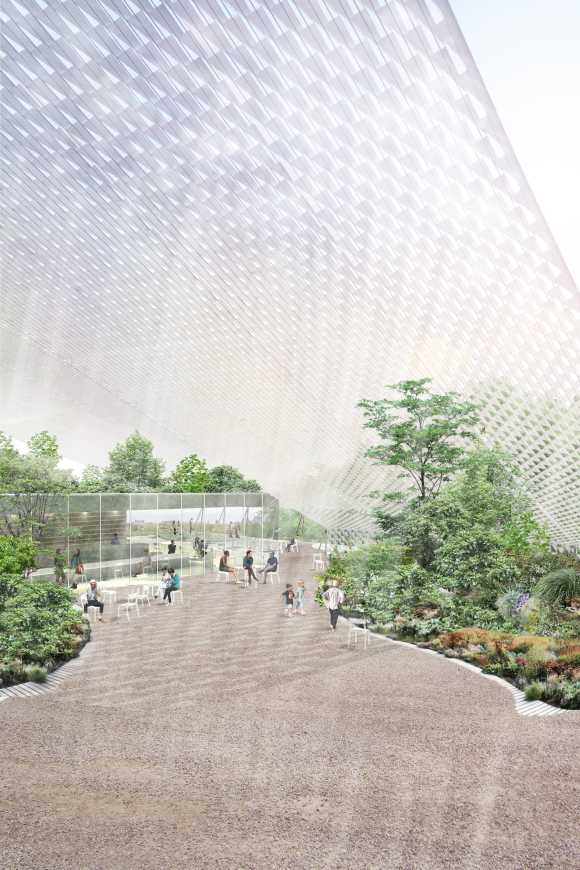 委托方:南澳大利亚美术馆
地点:澳大利亚 阿德莱德
项目:当代艺术画廊,教育,景观和雕塑花园
面积:15.000 m²
状态:2018年进入决赛
团队:Jing Liu, Florian Idenburg, Kevin Lamyuktseung, Lucy Siyao Liu, Iwo Borkowicz
合作方:Hassell
Client: Art Gallery of South Australia
Location: Adelaide, Australia
Program: Contemporary art galleries, education, landscape & sculpture garden
Area: 15.000 m²
Status: Competition finalist, 2018
Team: Jing Liu, Florian Idenburg, Kevin Lamyuktseung, Lucy Siyao Liu, Iwo Borkowicz
Collaborators: Hassell
更多 Read more about: SO–IL