本文由 Common Architecture 授权mooool发表,欢迎转发,禁止以mooool编辑版本转载。
Thanks Common Architecture for authorizing the publication of the project on mooool, Text description provided by Common Architecture.
Common Architecture:该酒店的设计灵感来源于Casa Cook酒店创立之初的希腊parea理念——欢聚一堂,共享美好时光——建筑和室内符号都被极尽缩减,与酒店门口的的红海海滩相连,打造了一个生活天堂。我们的创作理念是为眼光独到的城市居民创造一个可以连接室内外空间,平衡私人和公共区域的避世静思场所。设计的灵感来自周围崎岖不平的景观及其沙滩、大海和天空的颜色。整体美学强调光影之间的相互作用,创造可随着时间的流逝不停变换,形成节奏韵律的图形焦点。
Common Architecture:Casa Cook El Gouna was inspired by the design language of the established Casa Cook hotels which prioritise the Greek concept of parea – the celebration of people coming together and sharing good times – the architecture and interiors are pared back, liveable and linked to the beach and the Red Sea on the hotel's doorstep. Our philosophy was to create a considered escape for the discerning city dweller that links indoor and outdoor spaces and balances private and shared areas. The inspiration was the surrounding rugged landscape and its hues of sand, sea and sky. The overall aesthetic highlights the interplay between light and shadow to create graphic focal points that transform throughout the day creating a rhythm to the passage of time.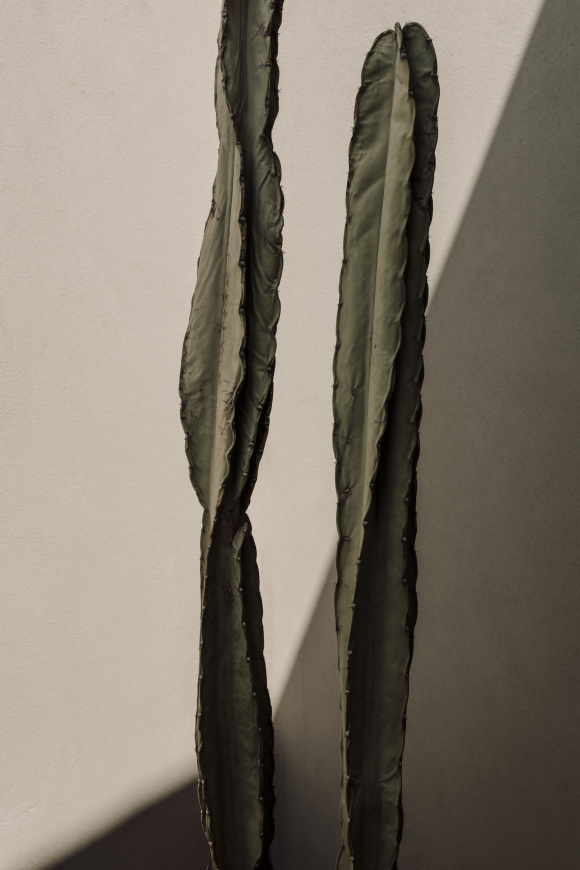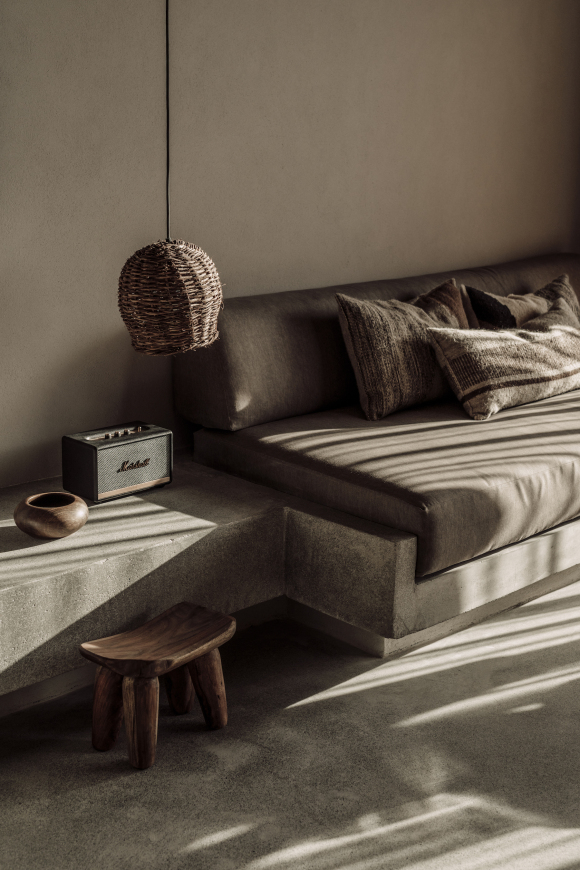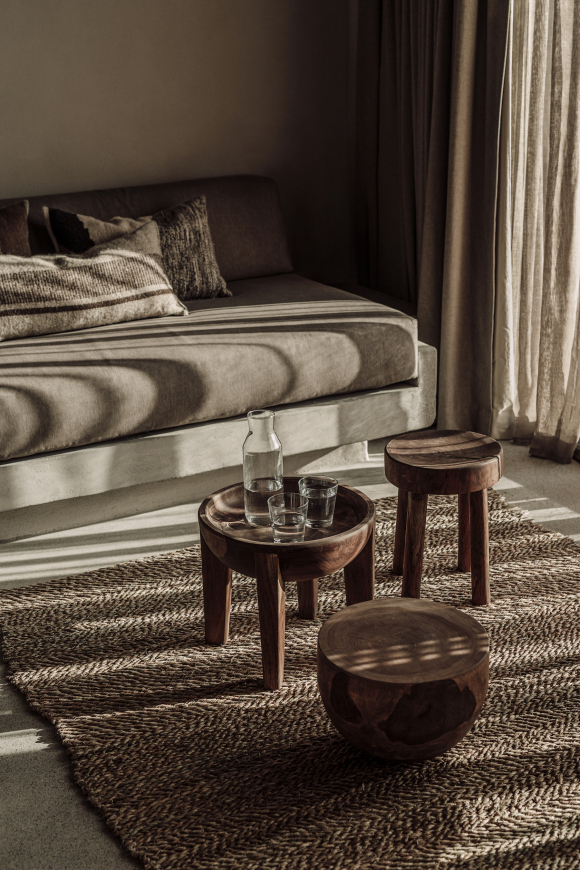 建筑中使用了一系列具有强烈触觉吸引力的结构和材料,包括粗凿木材、纹理石膏和与周围的沙子、大海和天空柔和色调相映衬的中性配色方案。无论是共享空间还是私人空间,整个设计都采用了简约风,结合了极简主义元素、简洁线条和雕塑形式,以及黄铜、藤条和亚麻等触感材料,使设计根植于当地历史的同时,保持一定的现代品质感。
There are a series of structures, and materials with a strong tactile appeal have been used in the building with rough-hewn timbers, textured plasterwork and a neutral colour scheme which is off-set by the soothing hues of the surrounding sand, sea and sky. Whether you are in shared or private spaces, the design is pared back and combines minimalist elements, clean lines and sculptural forms with tactile materials like brass, rattan and linen resulting in a design that is rooted in the history of the area while maintaining contemporary sensibilities.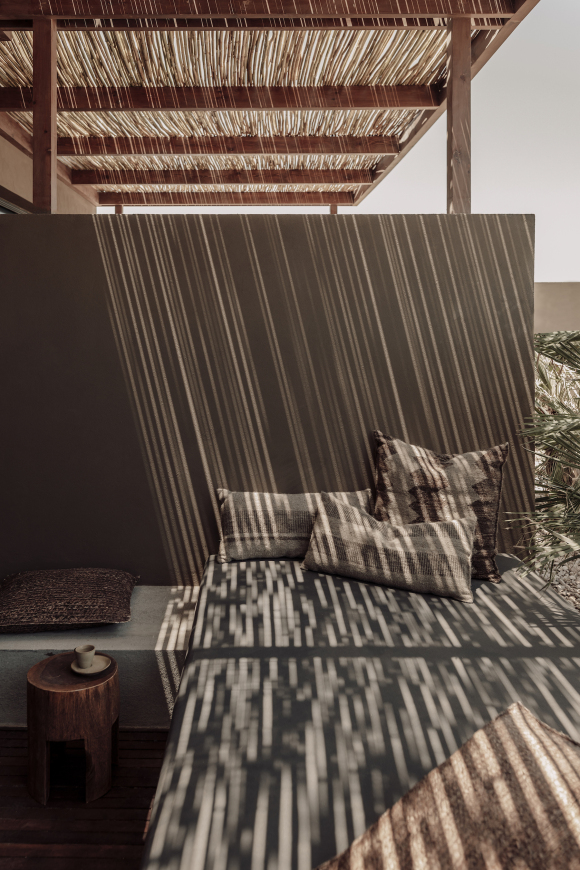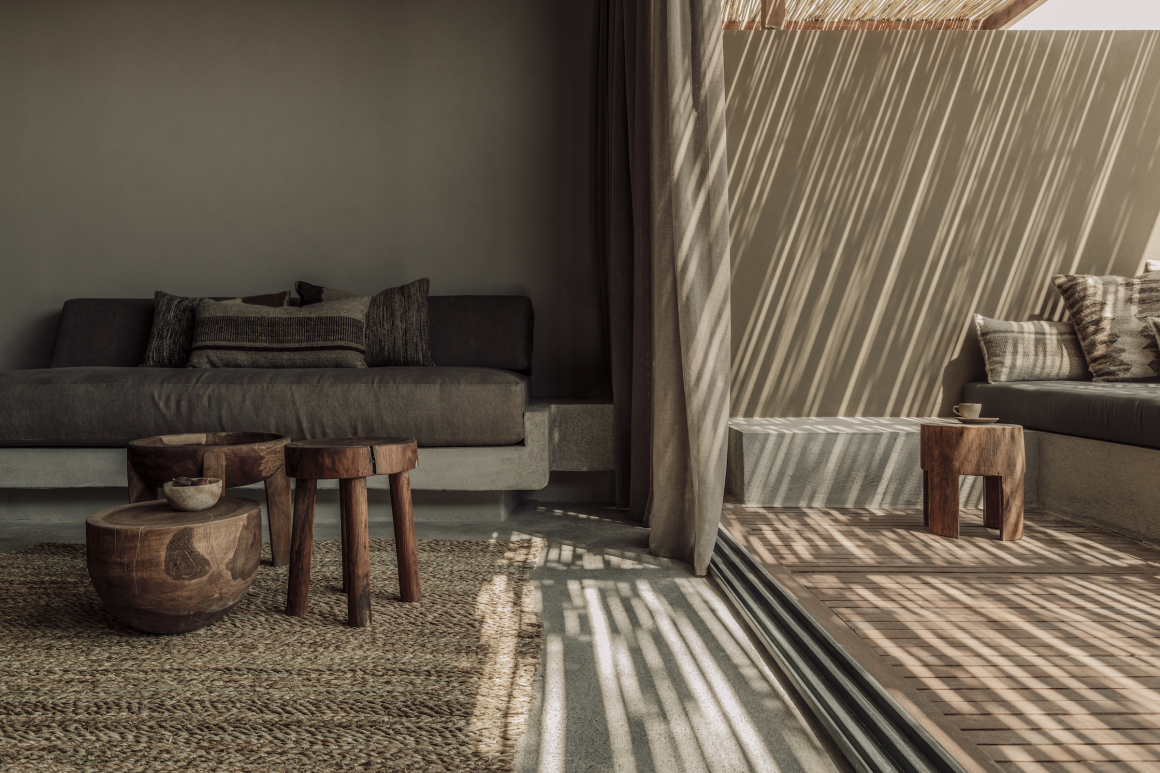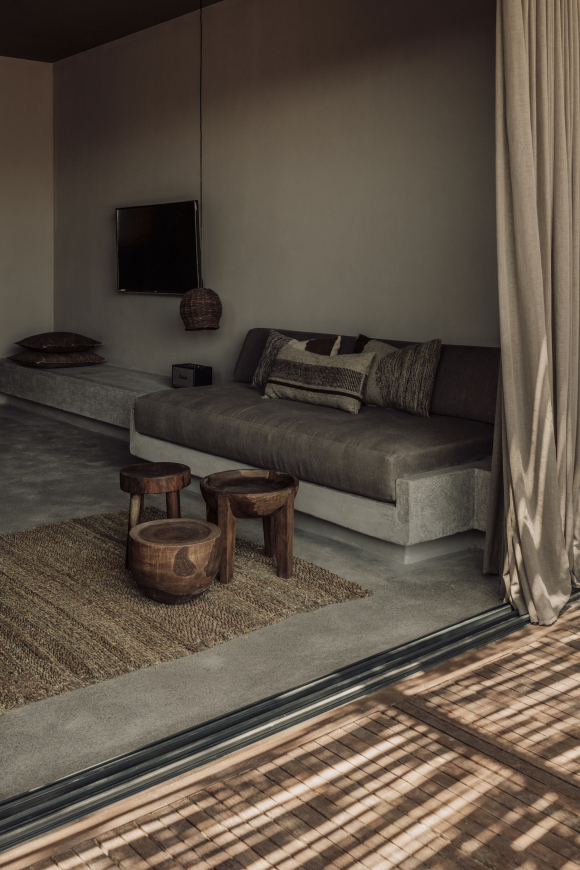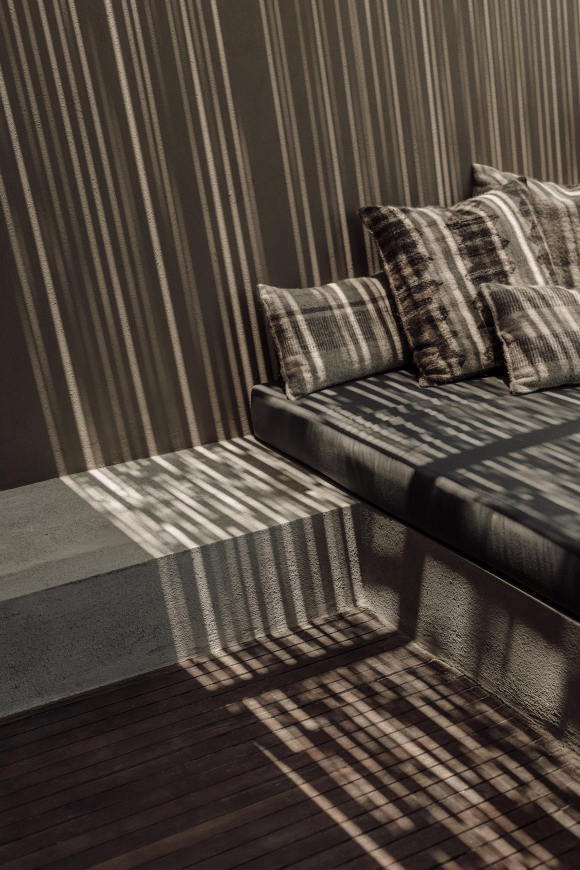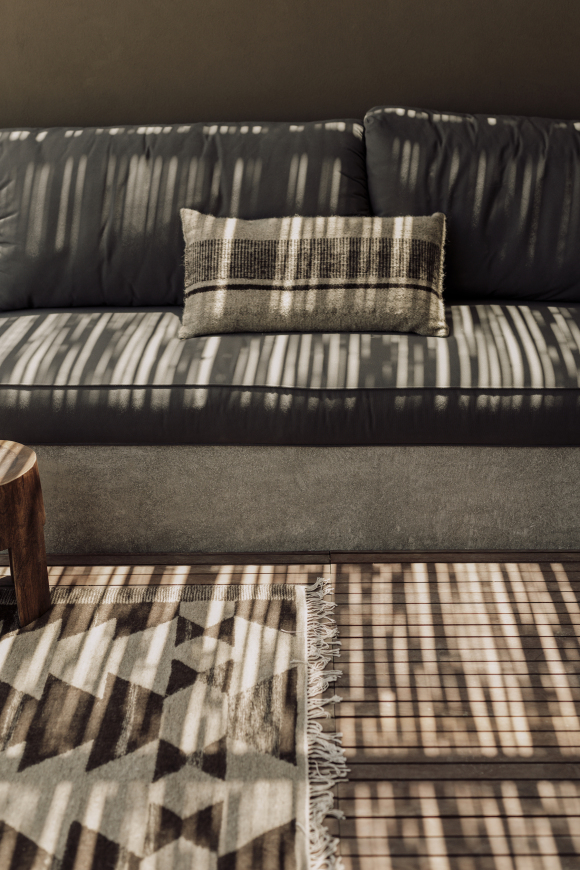 室内装饰简单而别致,辅以藤条家具、图案靠垫和中性亚麻布。在共享区域,我们优先考虑的是创造一种社区感和归属感,而在私人空间,室内外区域的结合创造了合适的隐蔽避难所空间。
Décor is simple and chic, complimented by rattan furniture, patterned cushions and neutral linens. In shared areas, creating a sense of community and togetherness was a priority and in the private spaces, combining indoor and outdoor areas creates secluded sanctuaries.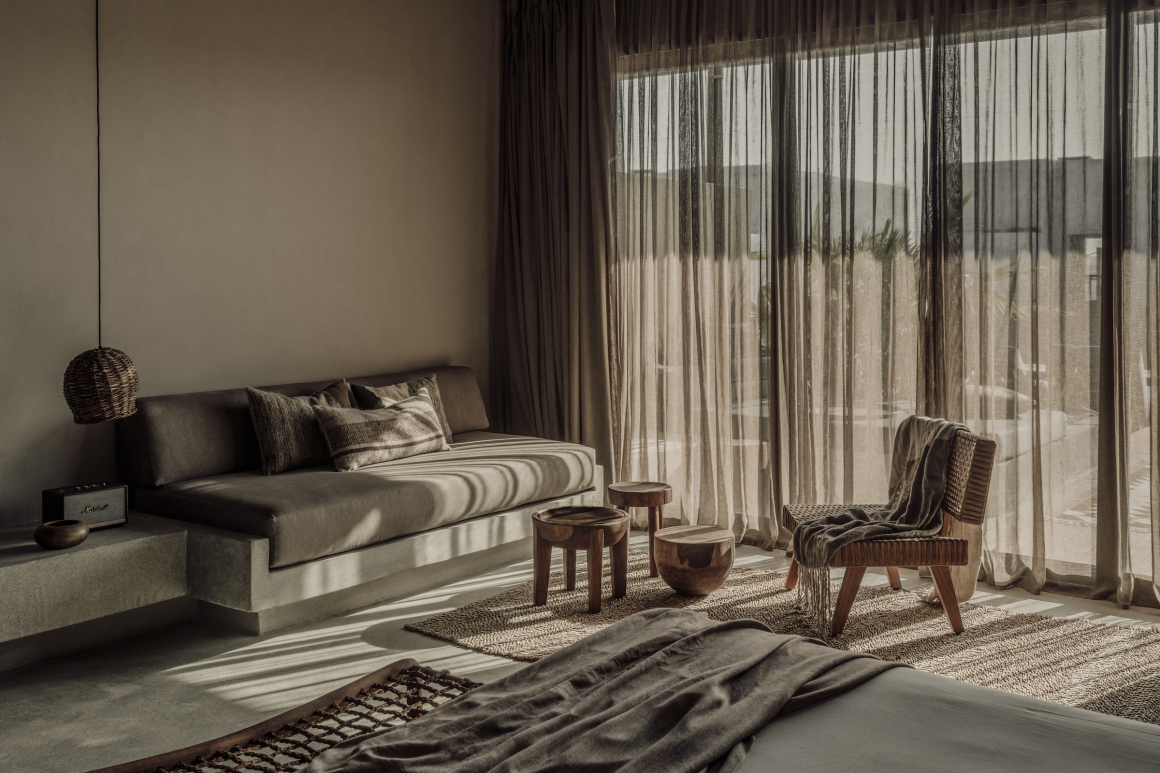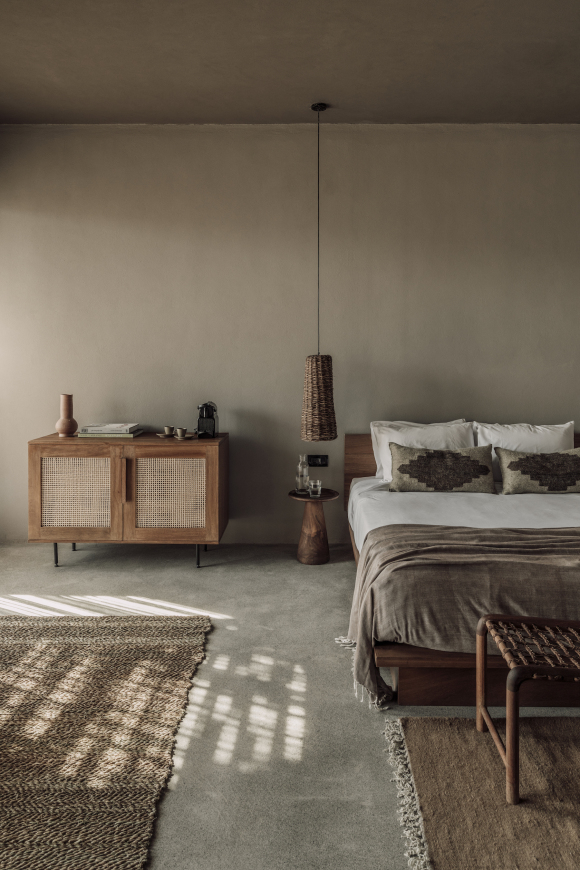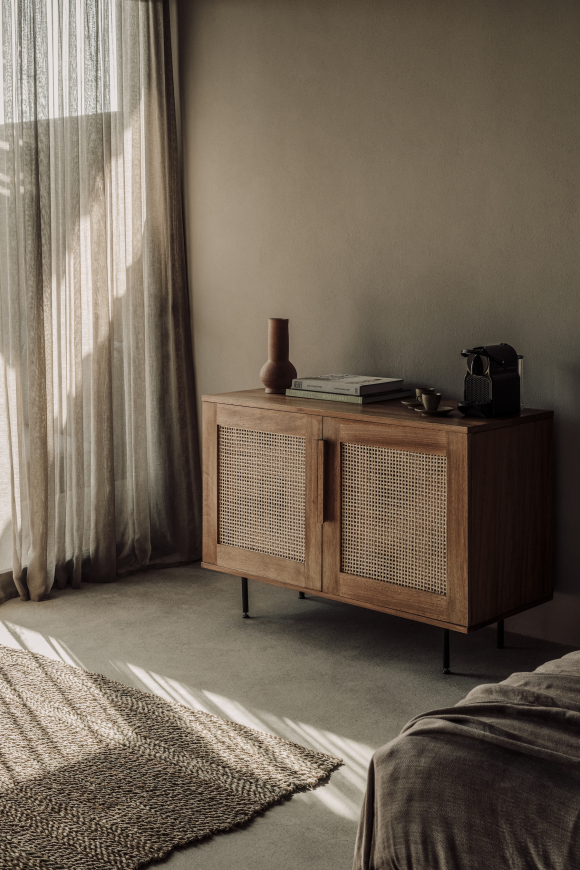 Casa Cook酒店都旨在为客人提供相聚的机会,在精心设计的时尚宜居的空间里分享美好时光。这里的每个间客房都拥有私人露台和无数共享空间,包括游泳池、水疗中心、室内及室外用餐空间、景观花园和泻湖边的海滩俱乐部,巧妙地为客人创建了独属于自己的体验区域。其简约美学反映了现代埃及设计的敏感性,同时也保留了Casa Cook品牌的独特魅力,创造出了一个具有沙漠奢华感的现代绿洲,吸引了无数现代生活方式的旅行者。
Casa Cook Hotels all aim to provide guests with opportunities to come together and share good times in spaces which are carefully designed to be stylish and liveable. With private rooms each boasting terraces and myriad shared spaces including swimming pools, spa, indoor and outdoor dining spaces, landscaped gardens and lagoon-side Beach Club the architectural and interior design skillfully create zones for guests to curate their own experience. The pared back aesthetic reflects modern Egyptian design sensibilities whilst retaining the appeal to the discerning guest that Casa Cook is known for, creating a modern oasis with a desert luxe feel that appeals to the modern lifestyle traveller.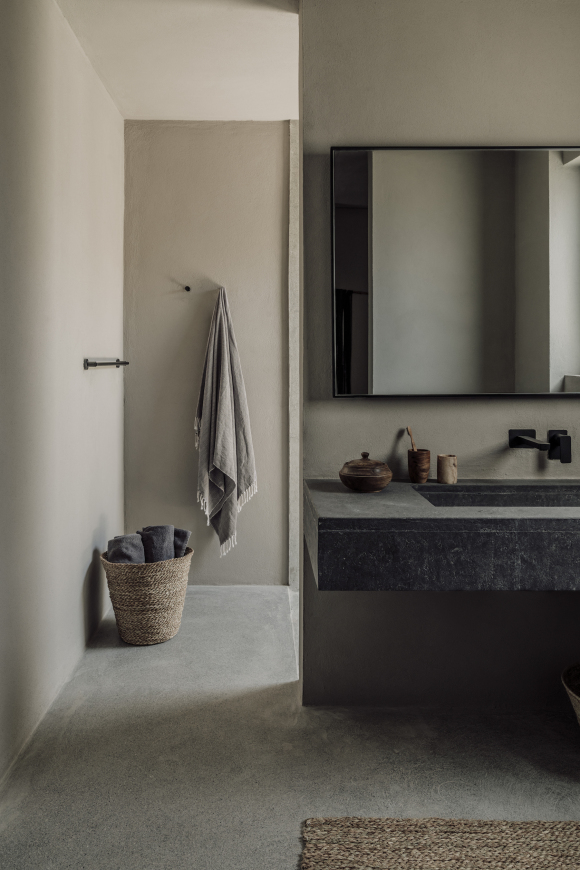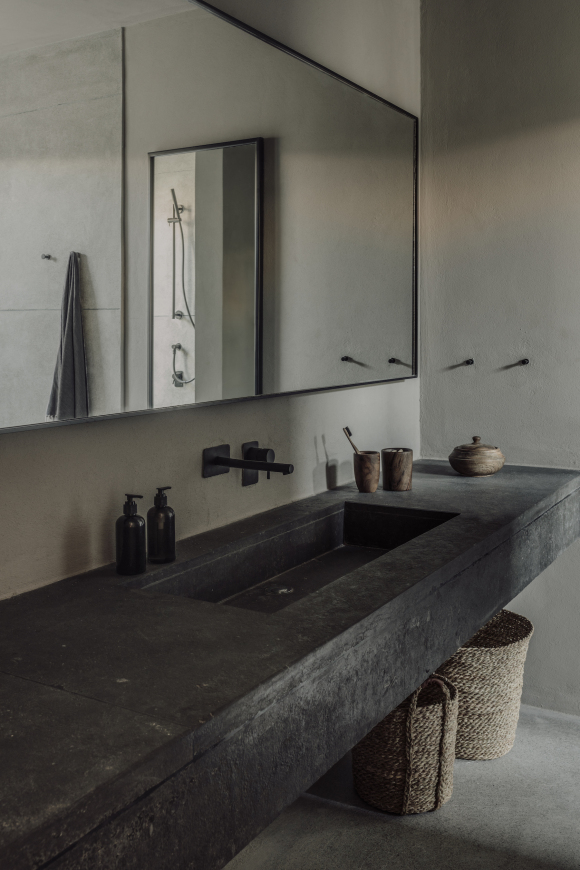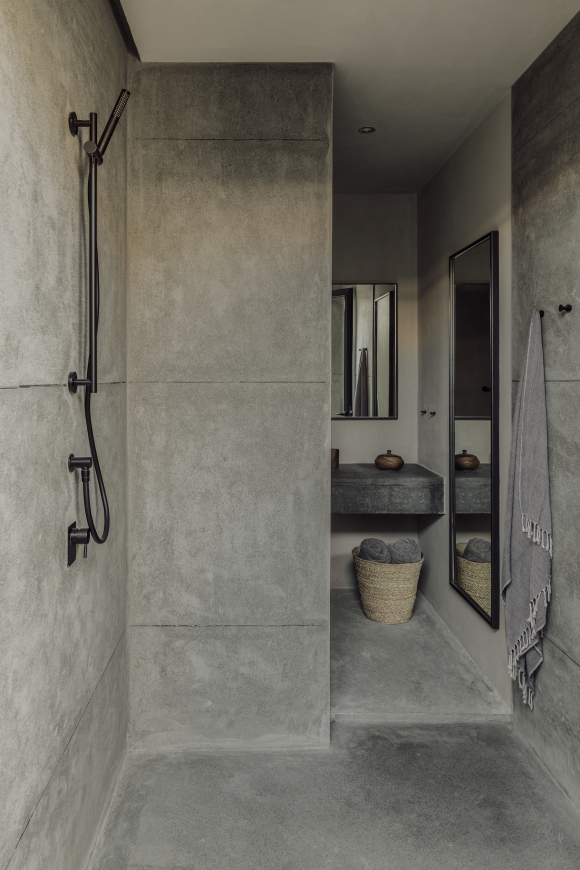 该设计借鉴现有的惯例,如类型学、现有条件和场地环境来寻找灵感,目的是创造自然融合而非刺眼突兀的建筑,为都市的人们提供一个永生难忘的隐世空间。
The design looked to established conventions, such as typology, existing conditions and site context for inspiration, with the aim of producing background buildings which don't scream loudly and provide the vessel for a memorable escape.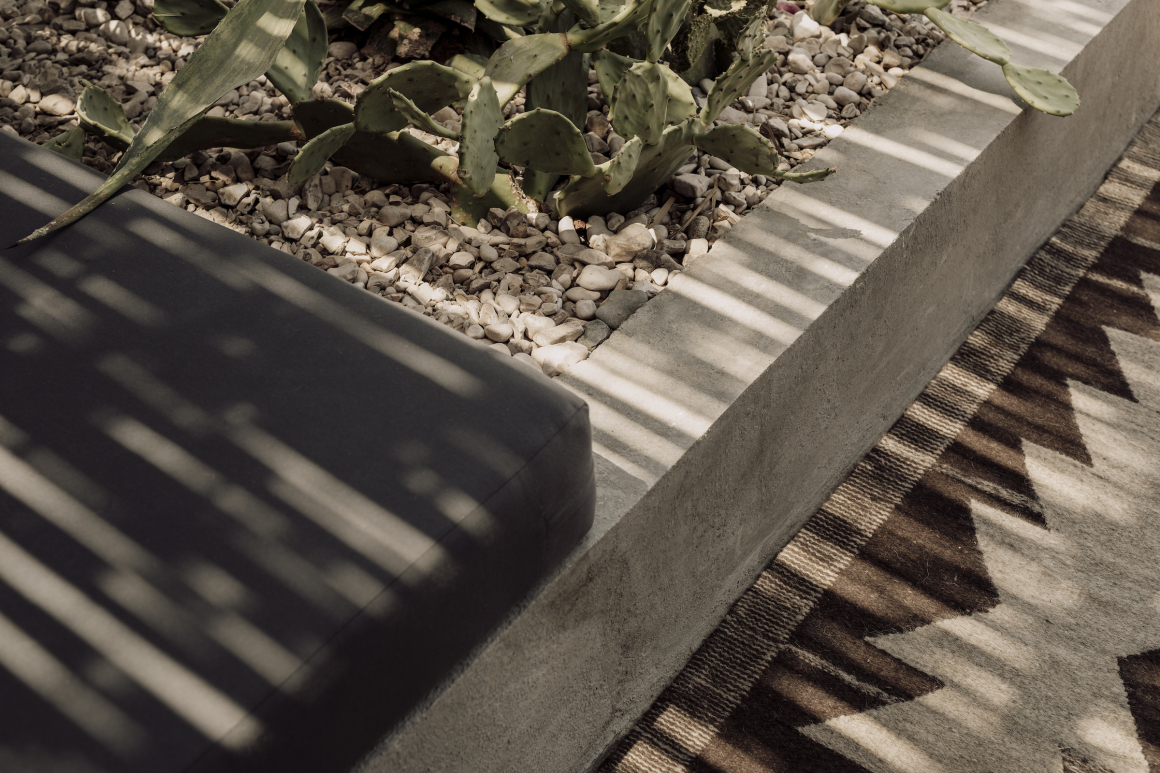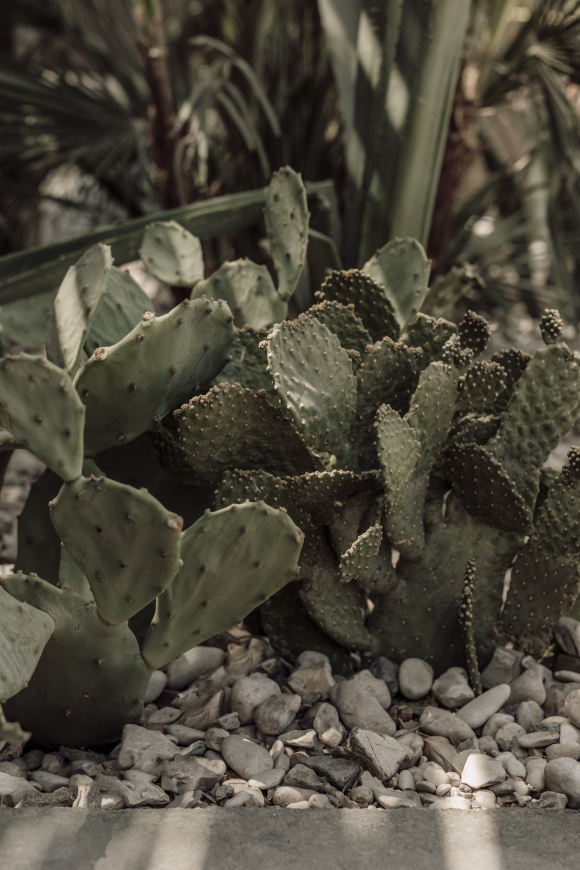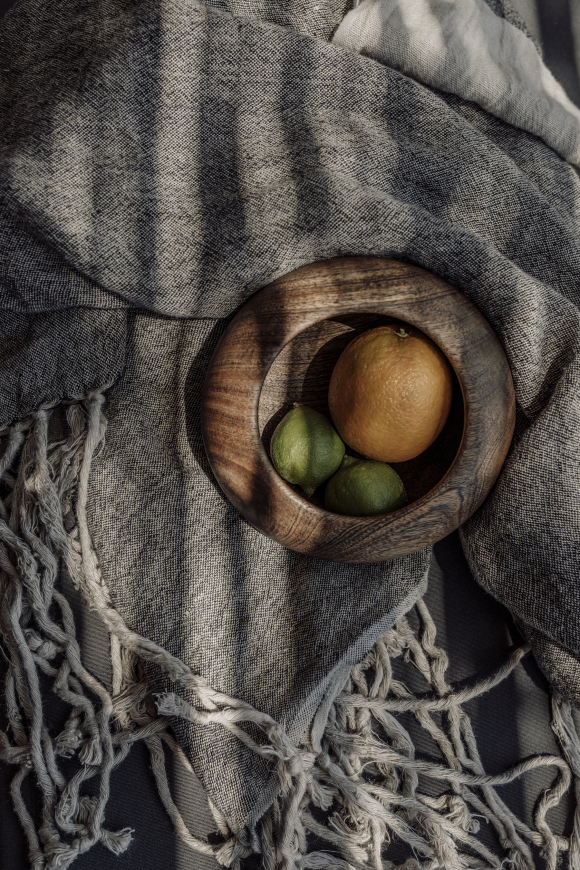 项目名称:Casa Cook El Gouna
完成:2019年
大小:100间客房
项目地点:埃及 红海 El Gouna
建筑公司:Common Architecture
公司网址:www.commonarchitecture.com
联系邮箱:david@commonarchitecture.com
首席建筑师:Mark Bellingan
首席室内设计师:Leigh Bellingan
客户:Casa Cook酒店
摄影:Ana Santl
摄影师网址:www.iamnotana.com
Project name: Casa Cook El Gouna
Completion Year: 2019
Size: 100 rooms
Project location: El Gouna, Red Sea Egypt
Architecture Firm: Common Architecture
Website: www.commonarchitecture.com
Contact e-mail: david@commonarchitecture.com
Lead Architects: Mark Bellingan
Lead Interior Designer: Leigh Bellingan
Clients: Casa Cook Hotels
Photo credits: Ana Santl
Photographer's website: www.iamnotana.com
更多 Read more about: Common Architecture