本文由 5 Sólidos 授权mooool发表,欢迎转发,禁止以mooool编辑版本转载。
Thanks 5 Sólidos for authorizing the publication of the project on mooool, Text description provided by 5 Sólidos.
5 Sólidos:在经历了一次日本之旅后,屋主便决定重建一个完全宁静的空间,他想让房子更像一个隐世居所,而不仅仅是一座简单的住宅。
5 Sólidos:After a trip to Japan, the owner came back determined to recreate a space that felt completely tranquil, and wanted to inhabit the house more like a sanctuary rather than a home.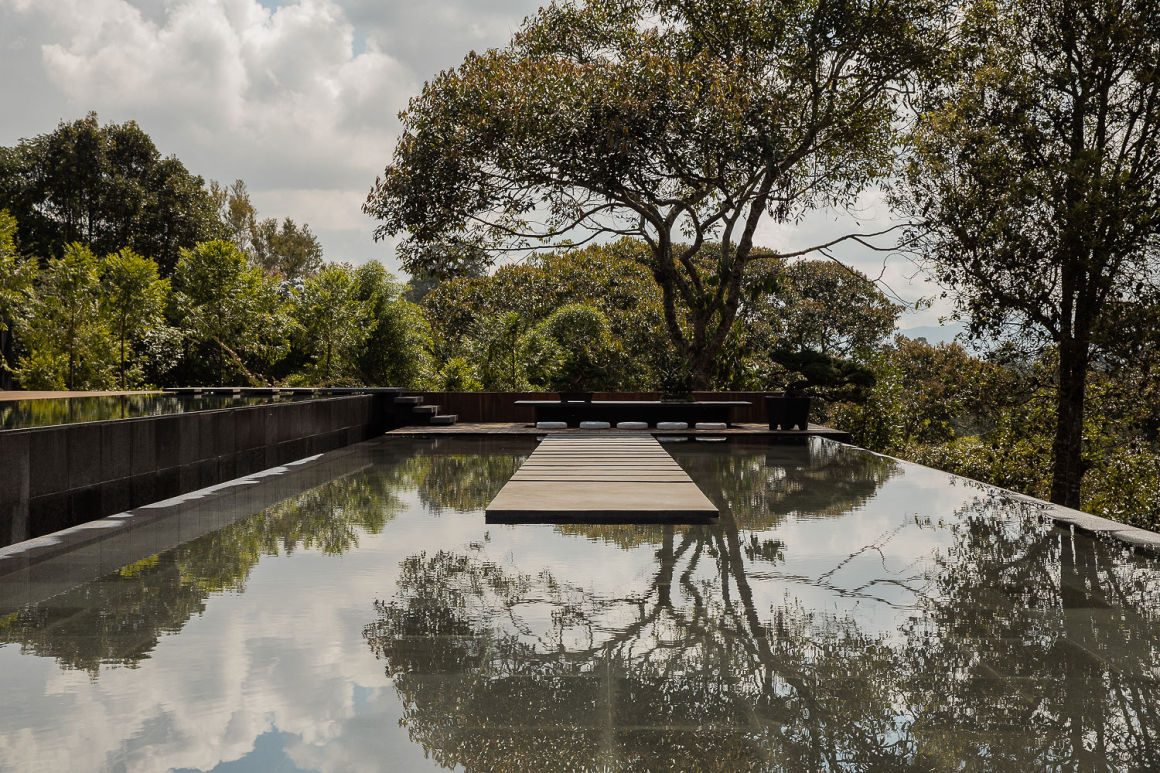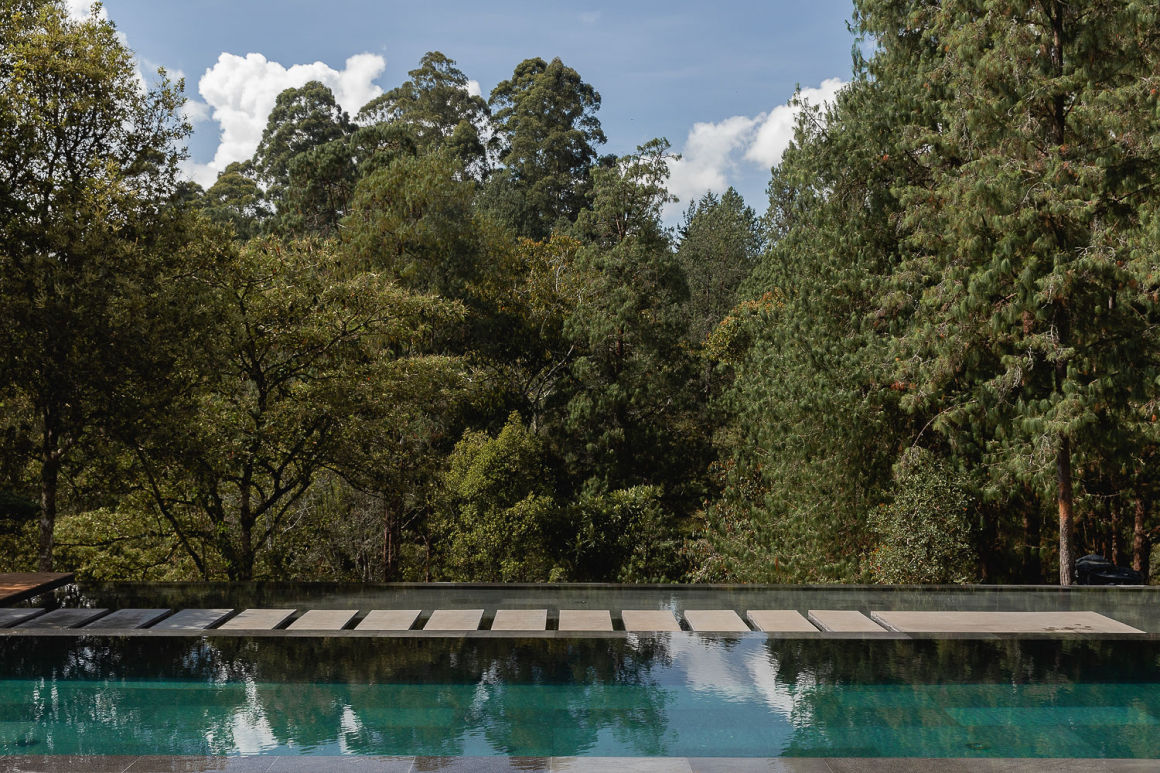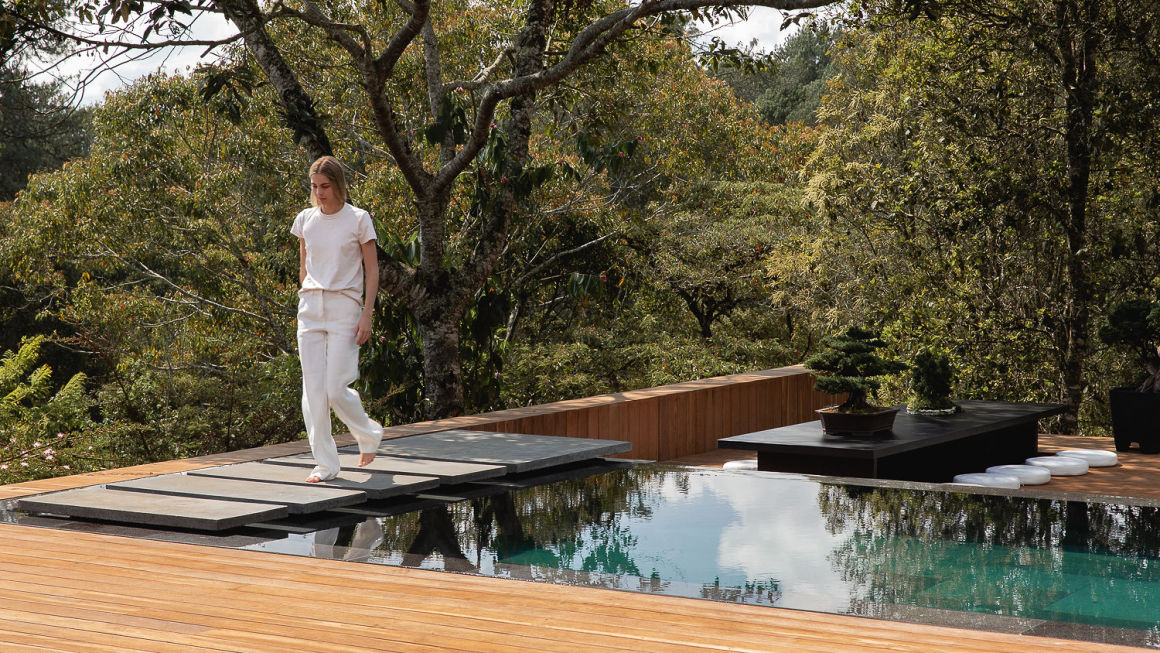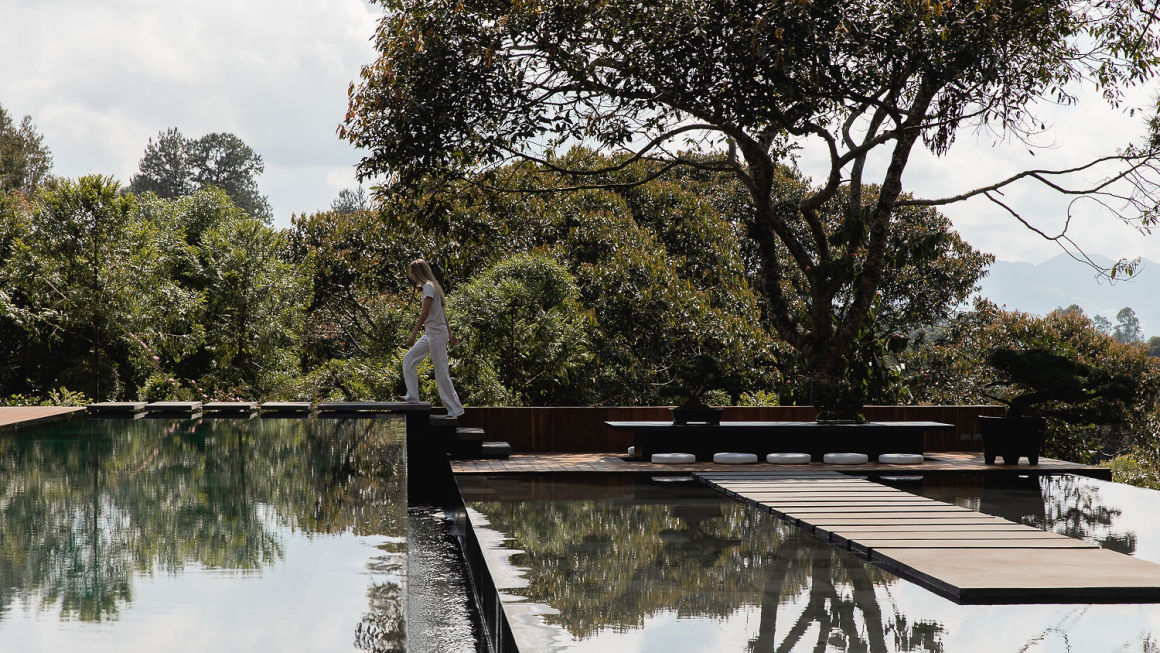 我们保留住宅的原始布局,在其现有的基础上进行了改造设计。现有的住宅由两个垂直的建筑体量、高大雄伟的坡屋顶,和横穿而过的自然采光木质走廊组成。随着项目的顺利开展,屋主对此次改造变得更加雄心勃勃,希望将整个户外布局也作为第二阶段添加到项目中。
The house was initially planned as a reform of an existing home, which is why the original layout was left untouched. Composed of two perpendicular volumes, which were opened up by a tall, imposing pitched roof, the house was cut across by a naturally illuminated wood corridor. As the project progressed and became more ambitious, the entire outdoor layout was proposed and added to the construction as a second phase.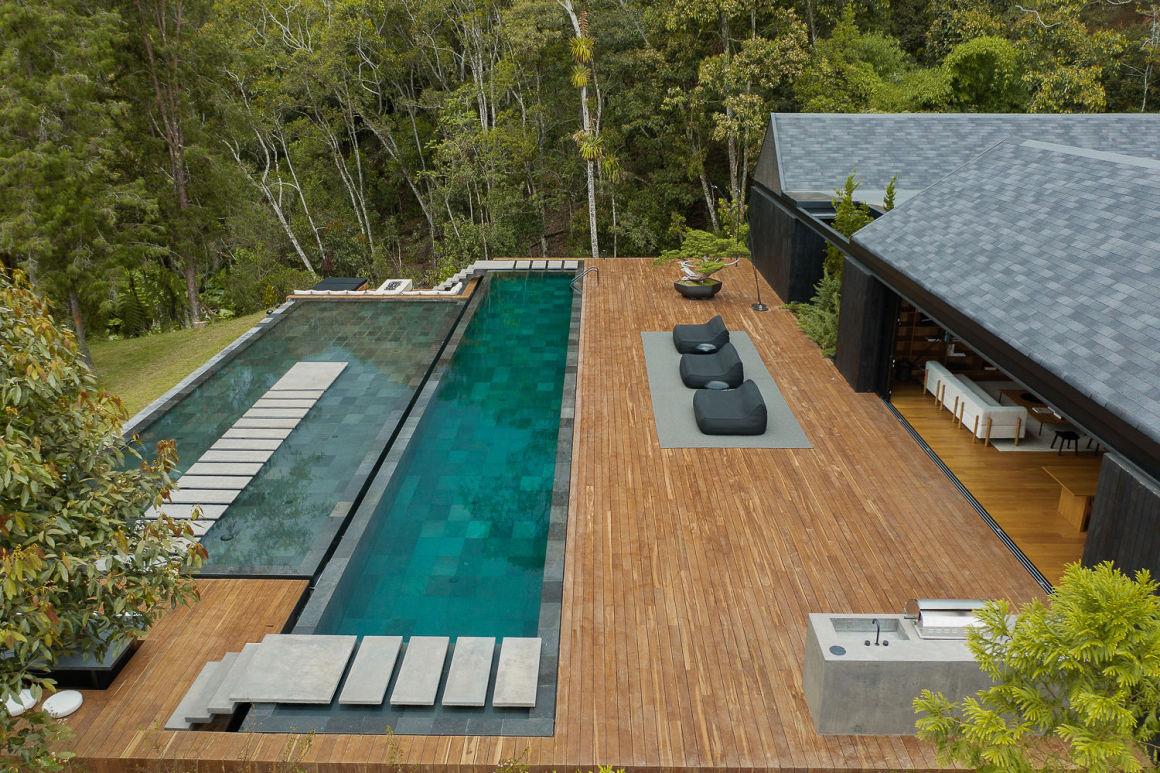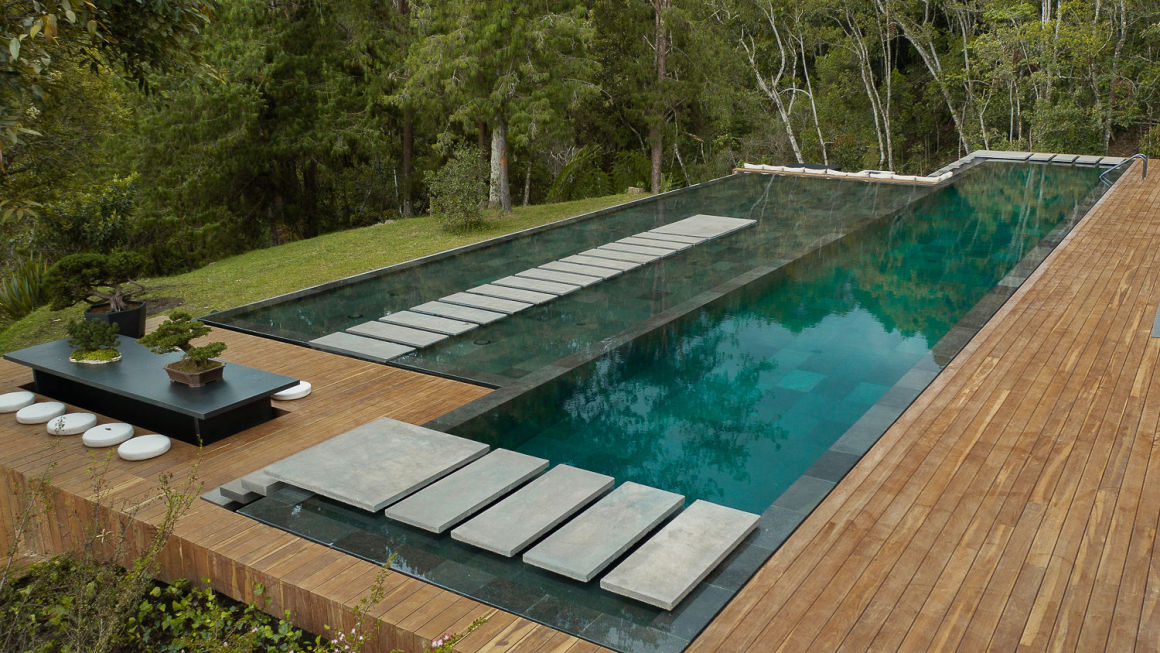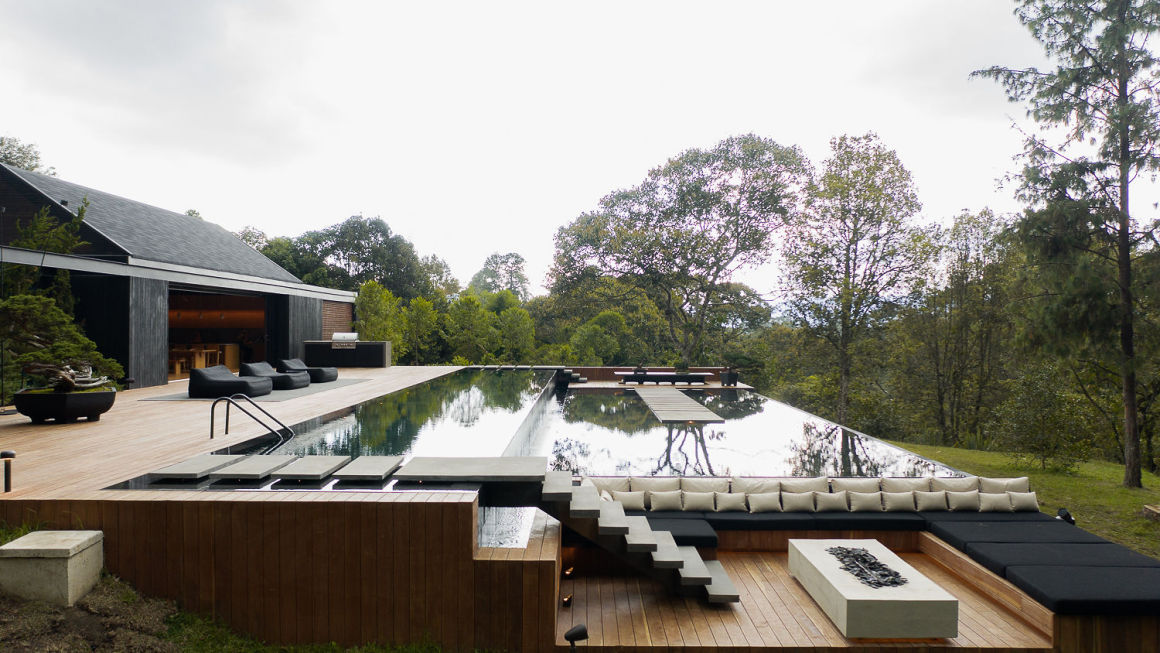 ▼项目视频 Video
我们针对该项目提出了日式简约与斯堪的纳维亚优雅并存的设计理念。以光和物质作为融合平衡与静谧的重要主题,并在整个住宅中都进行了严格而详细的应用。
The design concept was proposed as an ode to Japanese simplicity juxtaposed with Scandinavian elegance. Light and materiality constitute essential themes that work together with balance and poise, having rigorous and detailed applications throughout the house.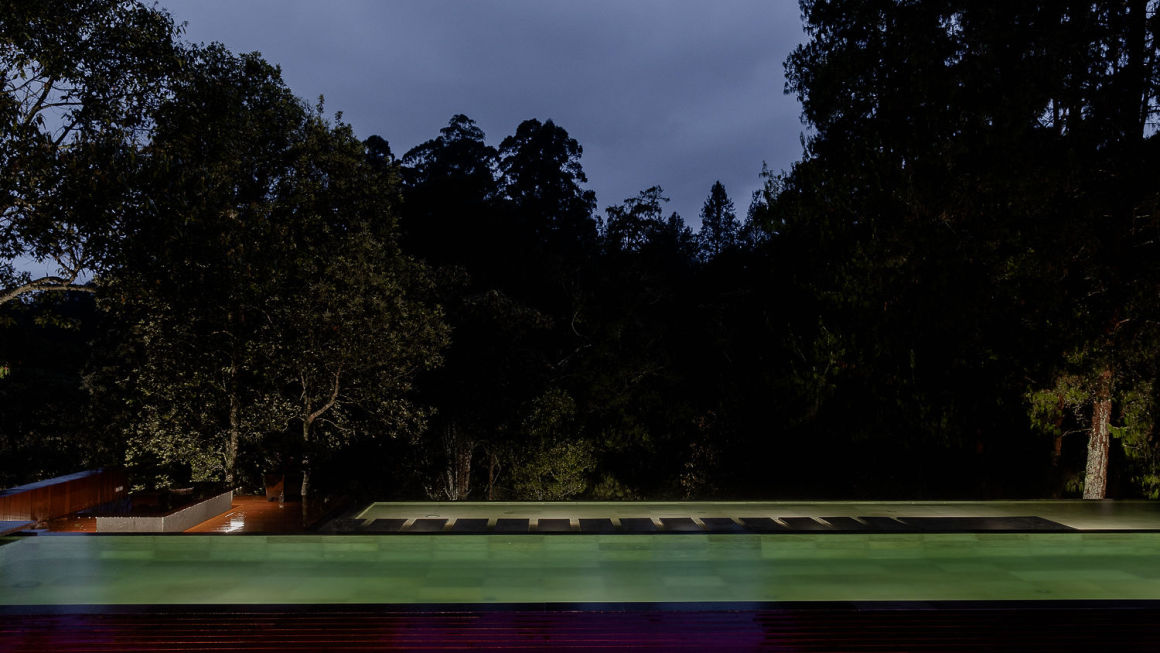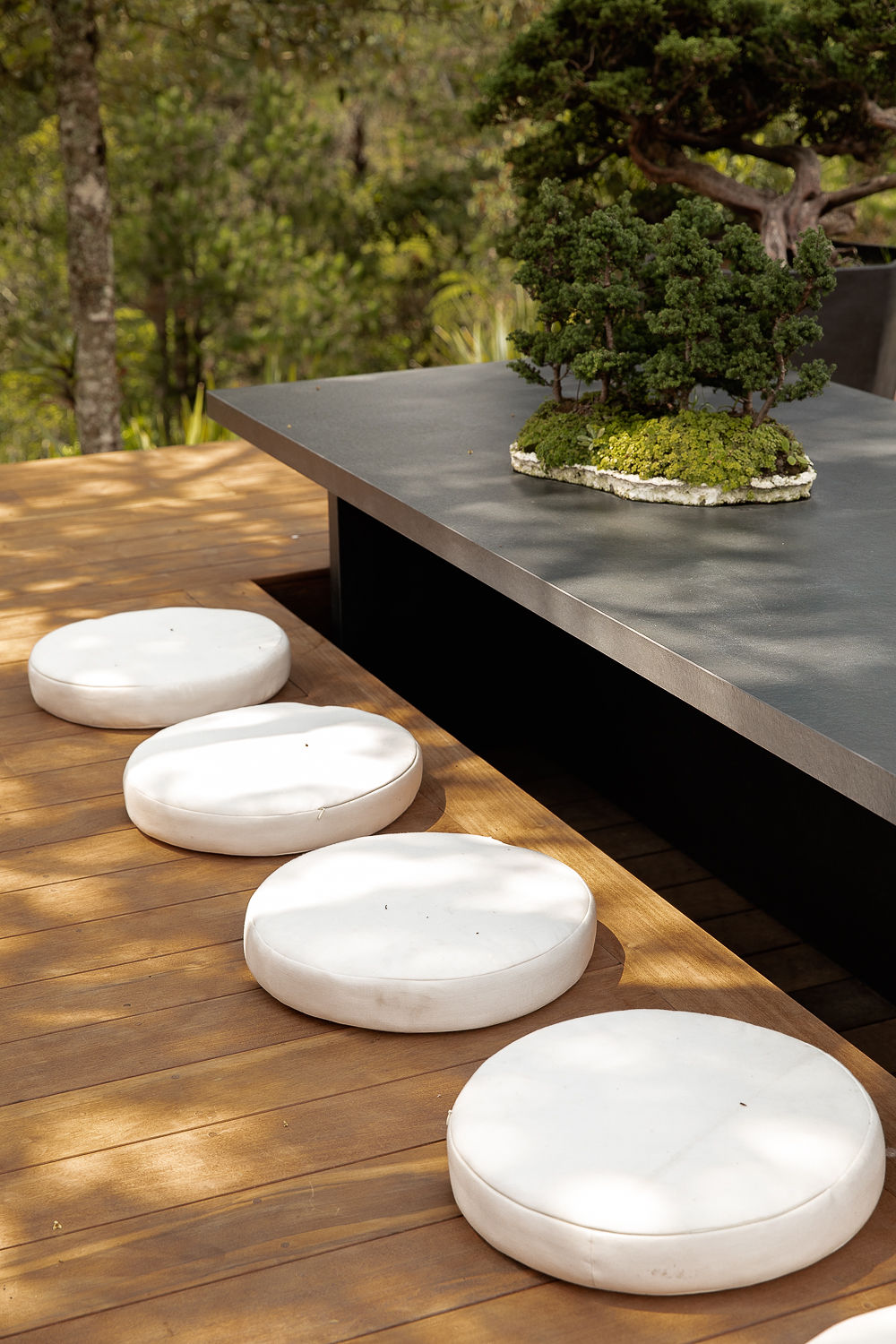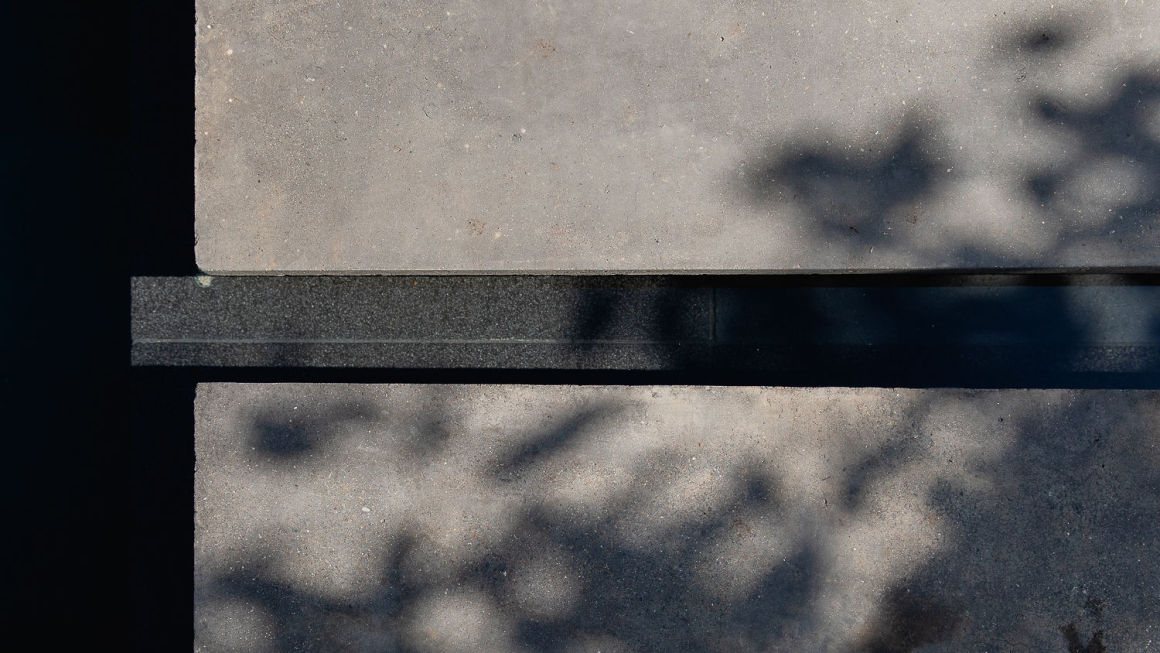 家具设计以淳朴、简单为主,经过精心布局,住宅整个空间形成了一种连贯性和平衡感。房子中的每一个细节都运用了同样的主题,它们在空间的每一个动作和使用中创造的对话,都意在创造对自然的敬畏感。
Furniture aesthetic is honest, simple and carefully curated. The entire space has a sense of coherence and balance. The same theme is translated into every detail of the house, creating a dialogue in every gesture and use of the space, details are meant to create moments of awe.
▼客厅 Living room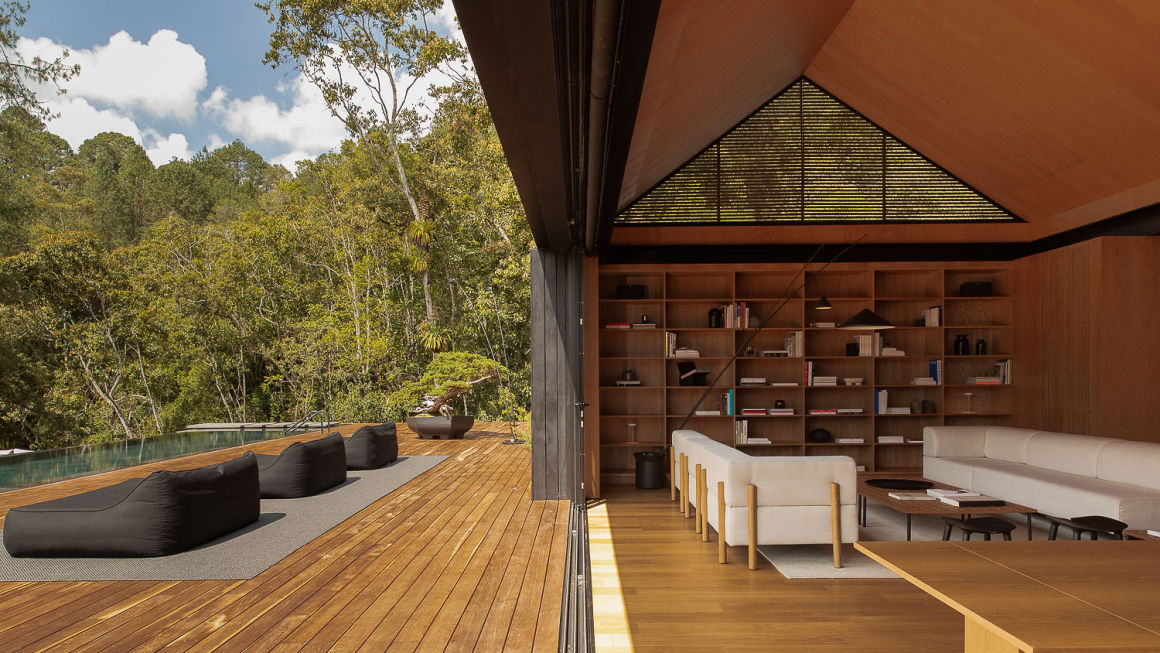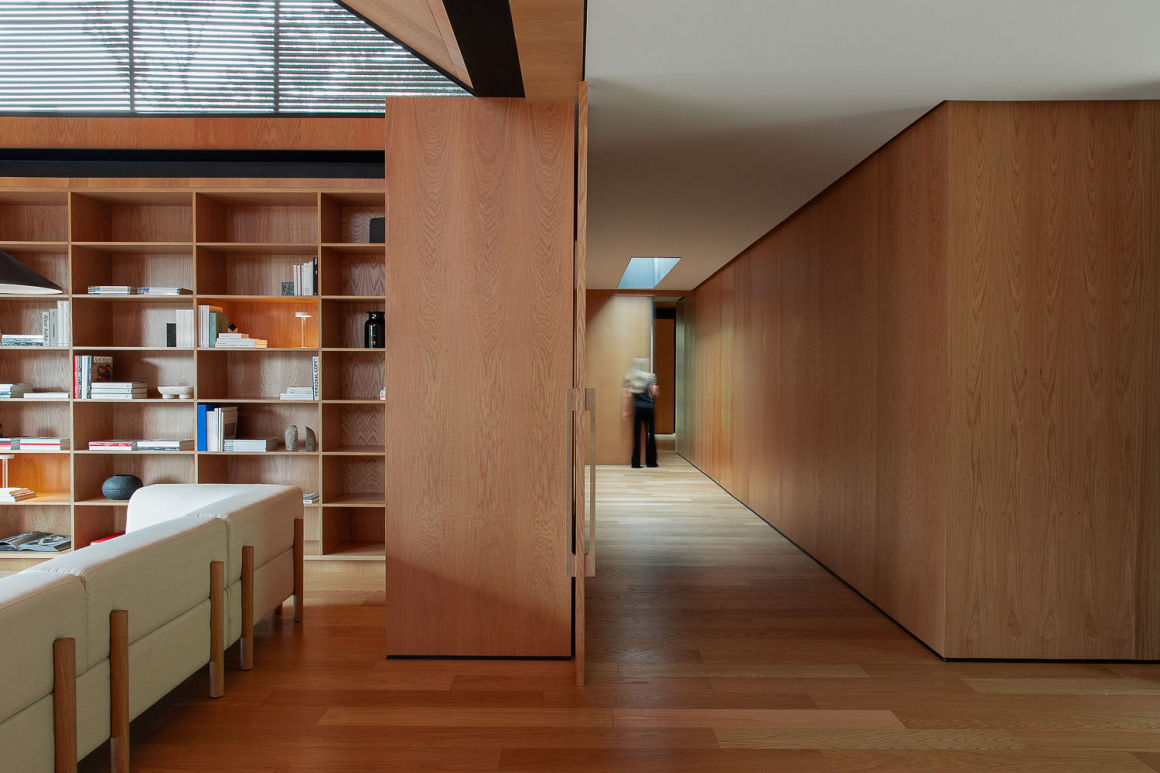 ▼室内走廊 corridor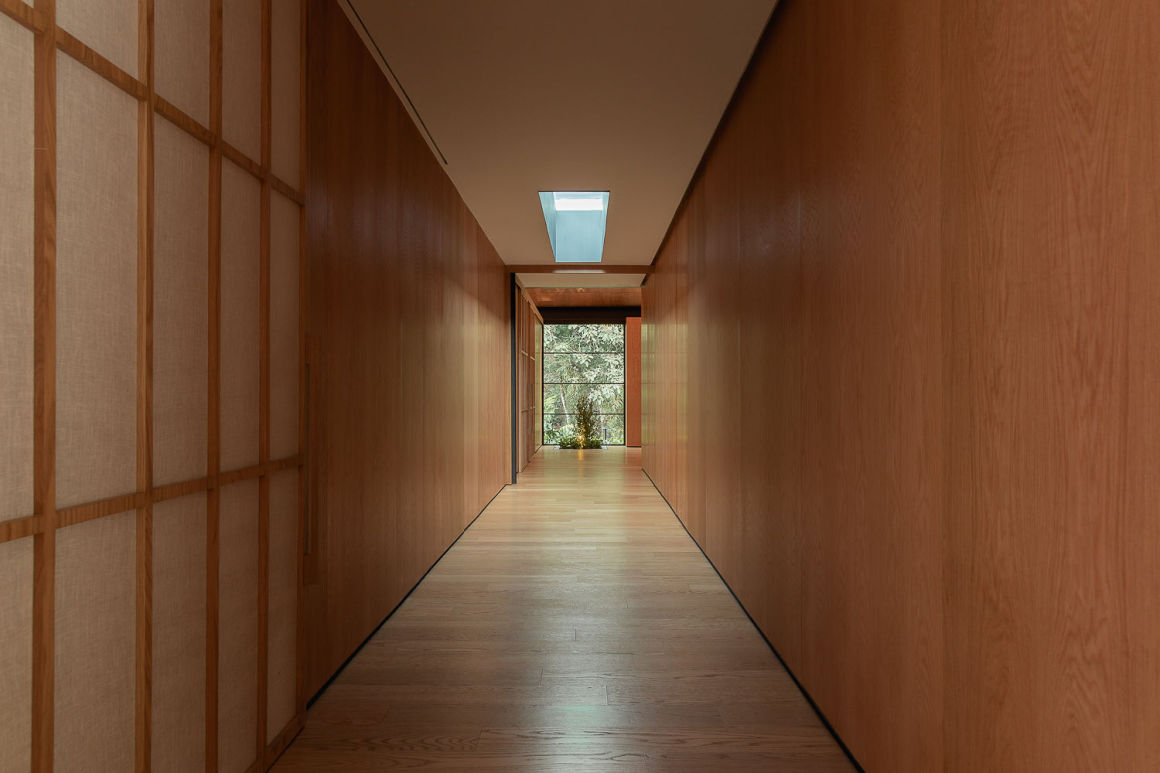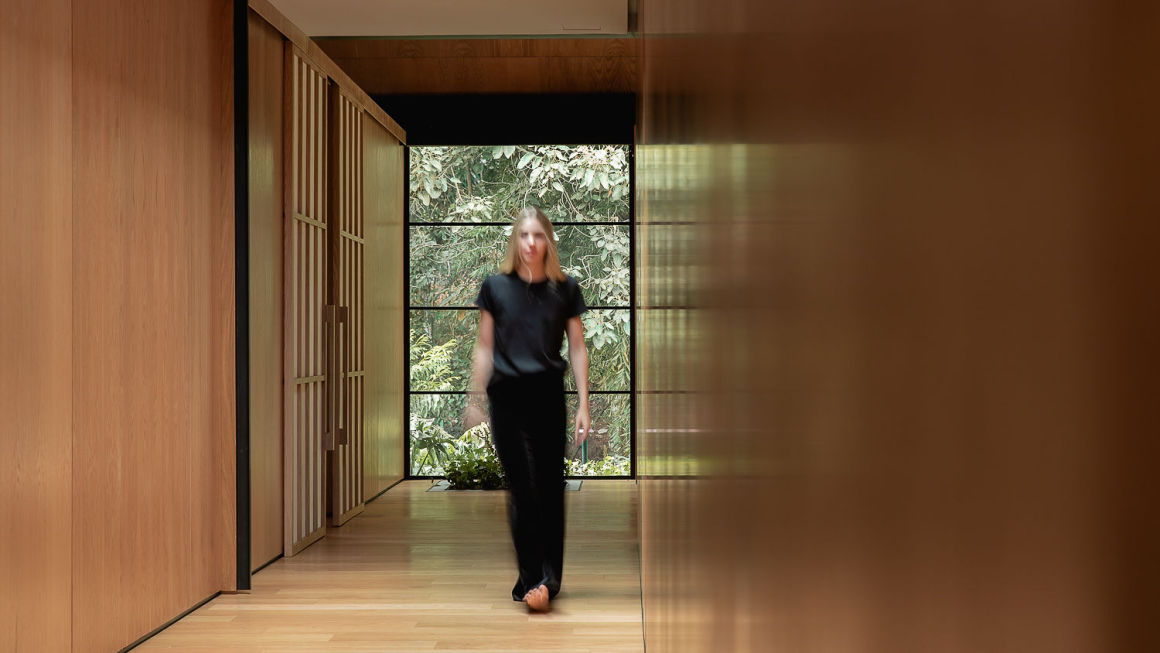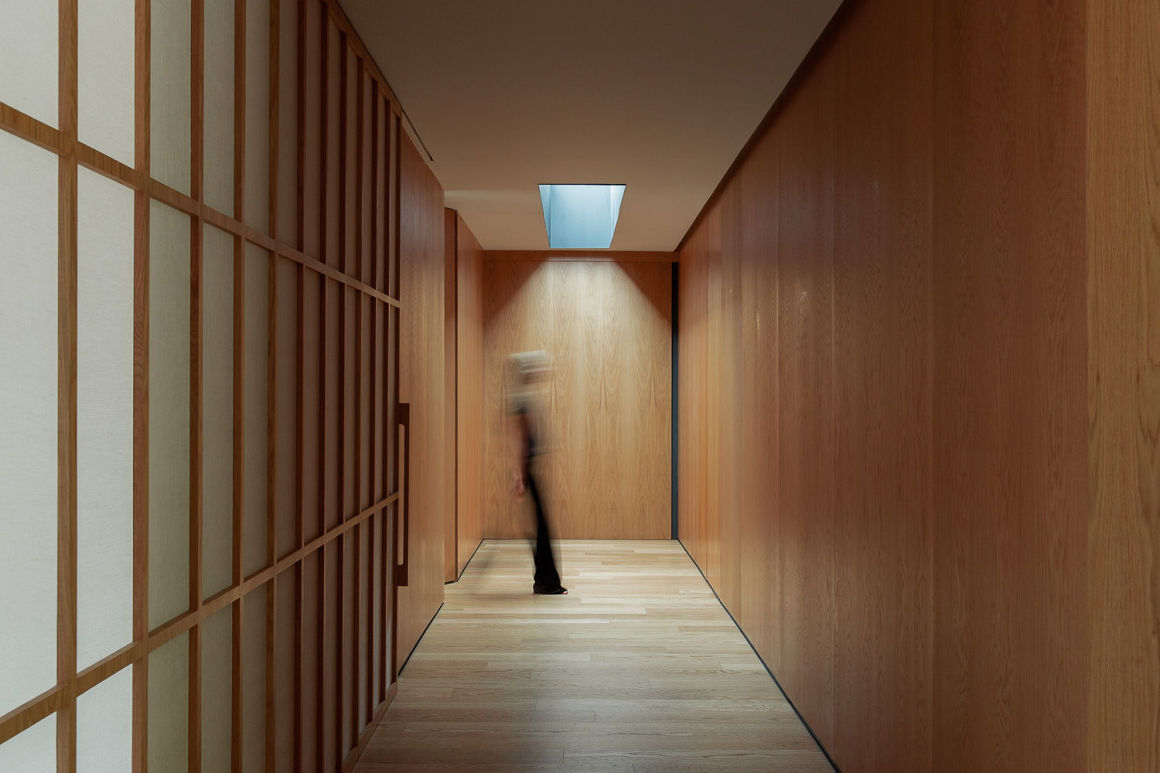 ▼厨房 Kitchen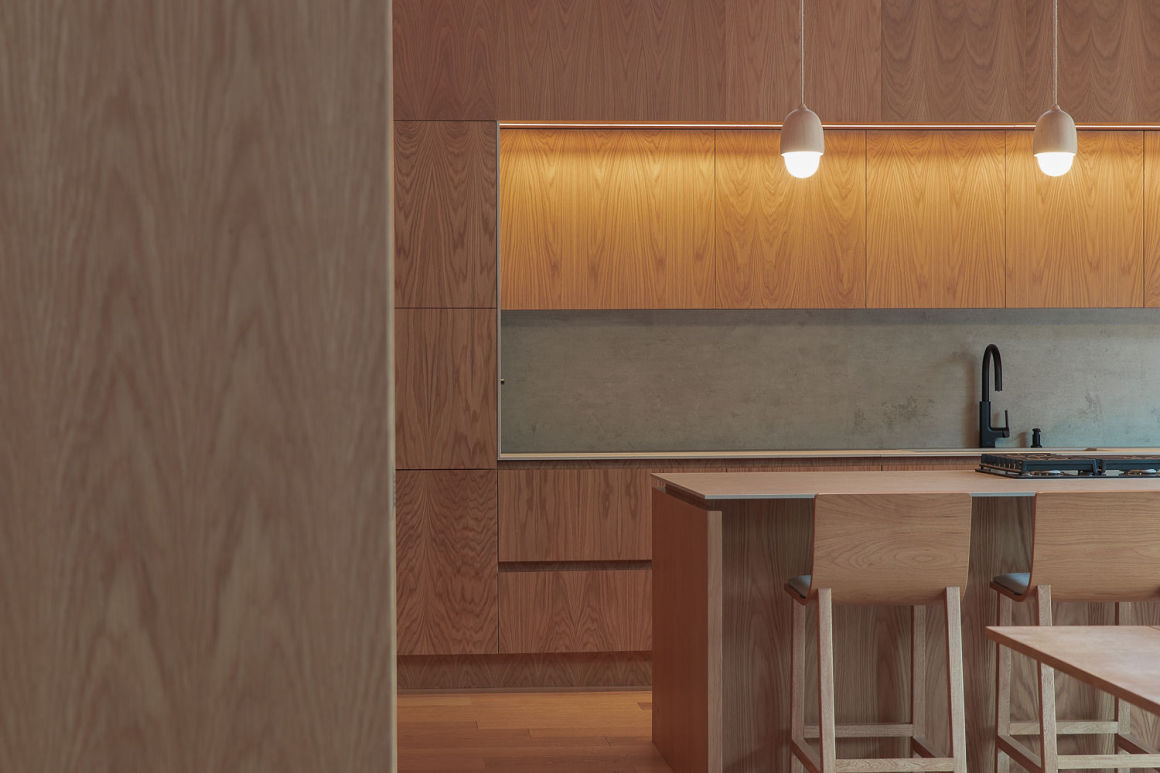 ▼卫生间 Bathroom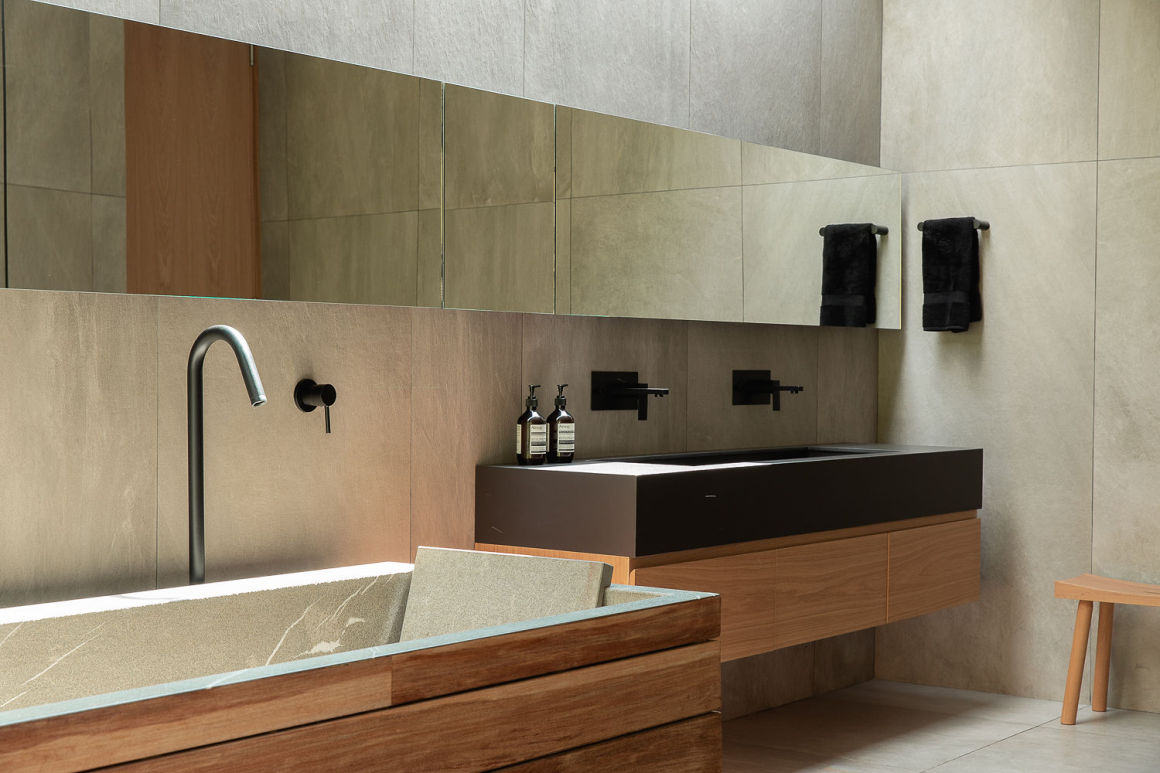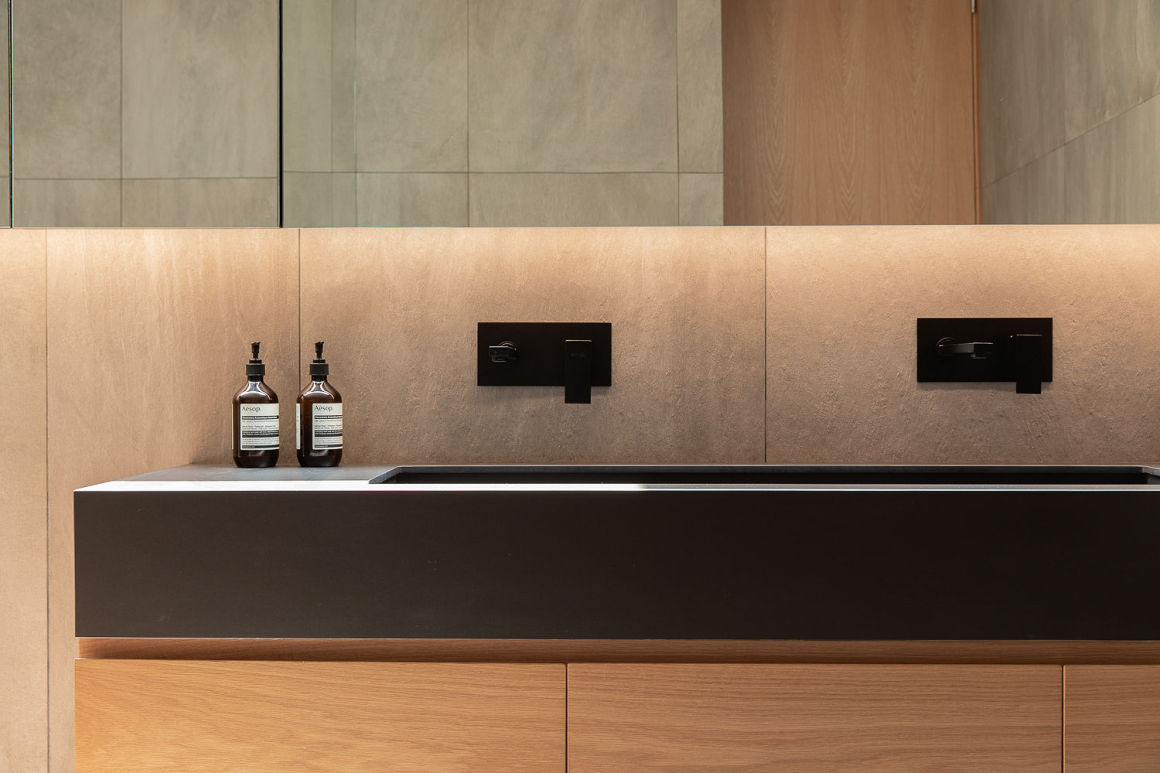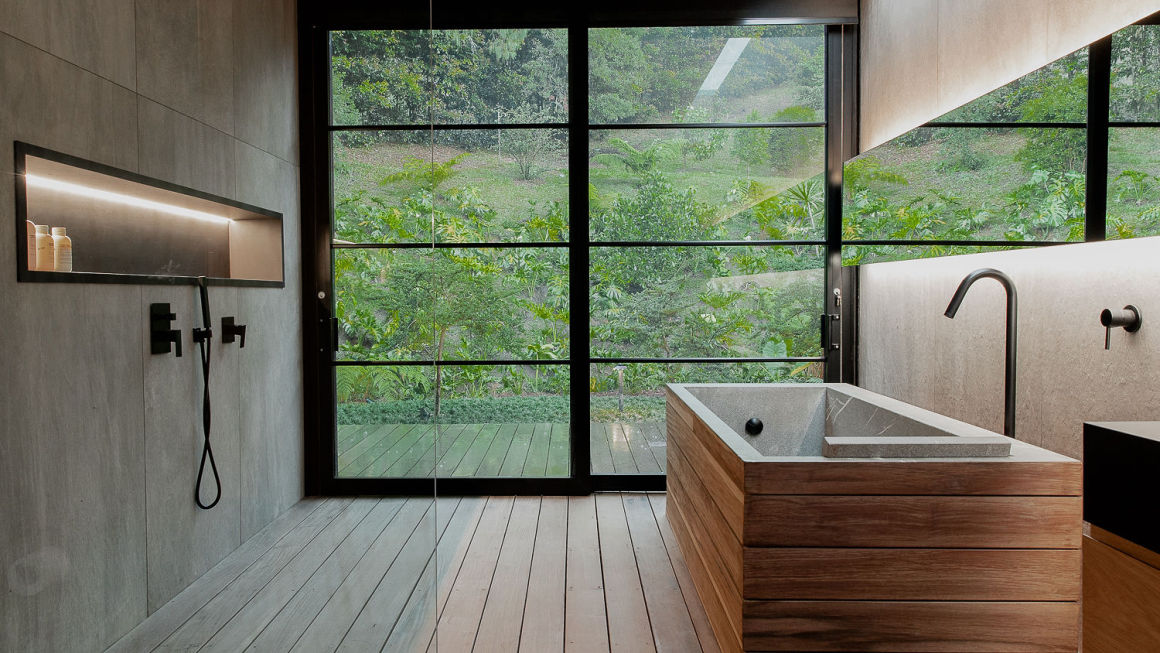 ▼卧室 Bedroom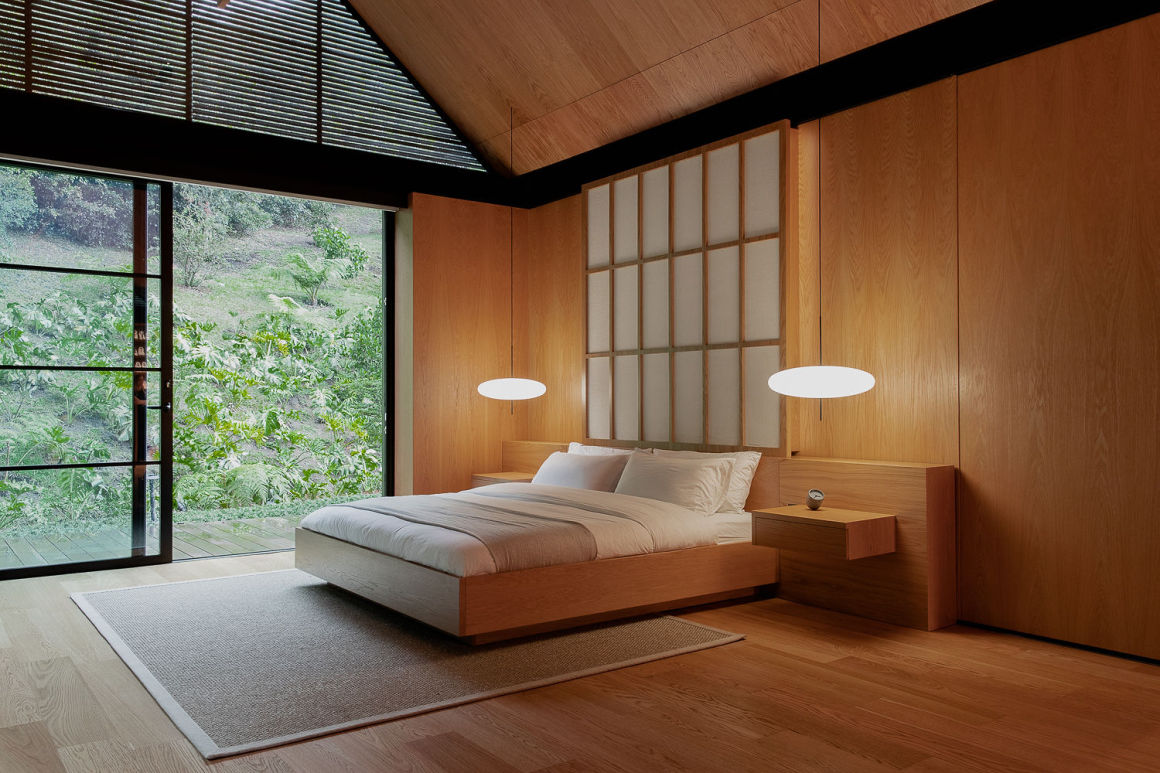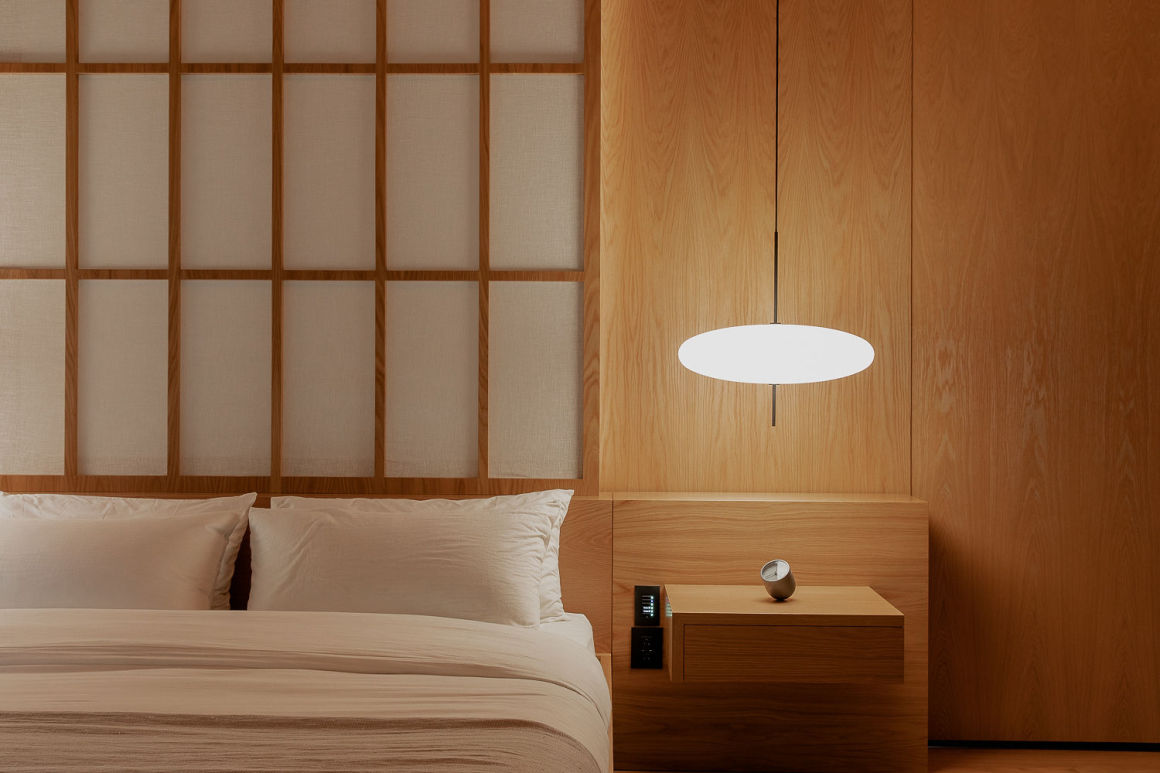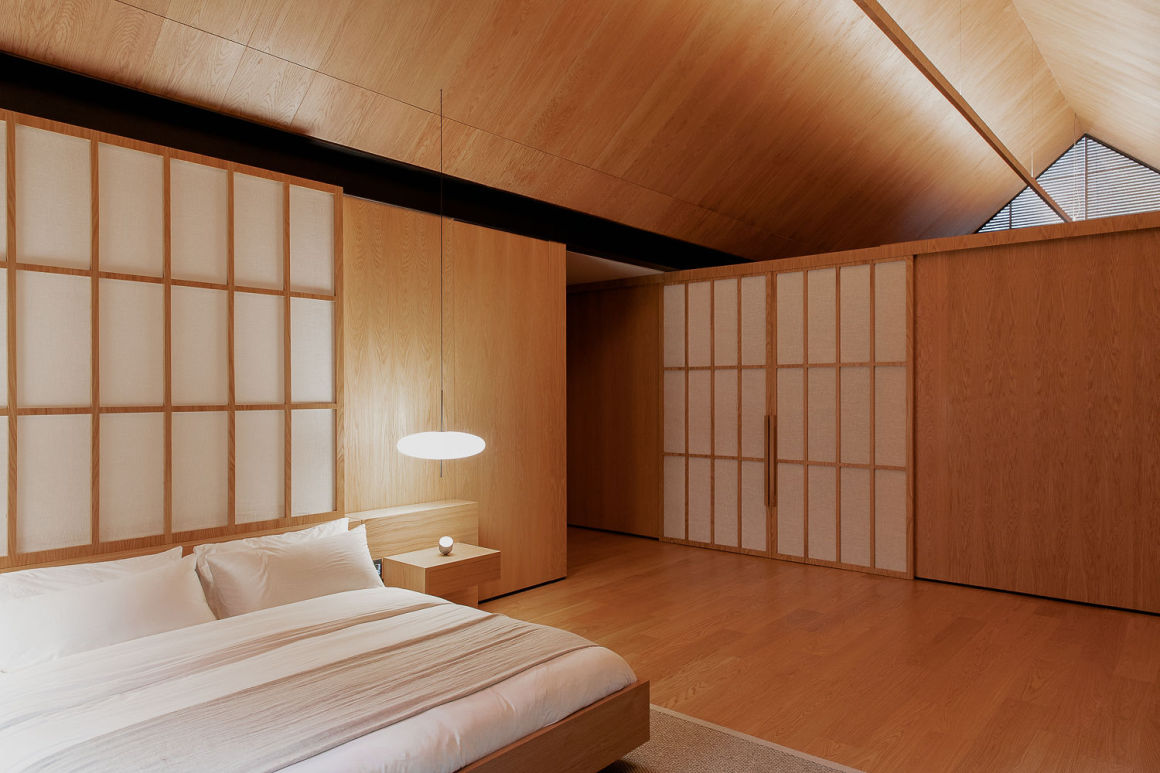 ▼材料细节 Detail
项目名称:Casa Dos Aguas
完成:2019年
地点:哥伦比亚 拉诺格拉德
设计:5SÓLIDOS
施工:BIOCLIMATICA
Project name: Casa Dos Aguas
Completion: 2019
Location: Llanogrande, Colombia
Design: 5SÓLIDOS
Construction: BIOCLIMÁTICA
更多 Read more about: 5SÓLIDOS