项目介绍:山岭般的主入口是为了应对剧烈的变化,提出从顶层到底层的绿色山丘,覆盖了所有的墙体元素,并构筑了绿色山谷般的通道。瀑布沿瀑布滑行,向山顶提供了一个高雅而宁静的到来。山顶是另一个标志性雕塑的独特位置。
Introduction to the project: the mountain-like main entrance is to deal with drastic changes. it proposes green hills from the top to the bottom, covering all wall elements, and constructing green valley-like passages. The waterfall slides along the waterfall, providing an elegant and serene arrival to the top of the mountain. The top of the mountain is another unique location for the iconic sculpture.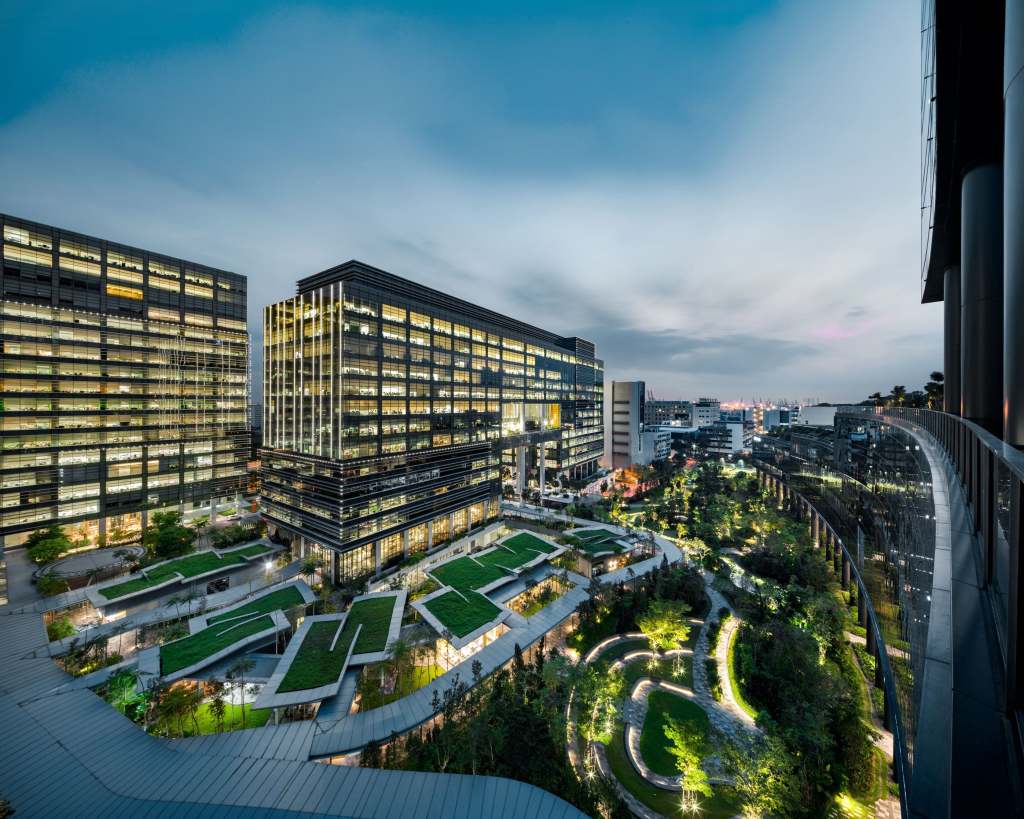 广场空间创造了内部和外部空间的更多互动。屋顶上提供露天酒吧与咖啡厅,以带动周围的气氛。
径流管理把建筑和屋顶花园硬质铺装上的径流导入南侧的生物保留池。通过湿地植物过滤净化水体。然后被过滤与净化的水体被储存下来,用于非饮用水。
Square space creates more interaction between internal and external space. Outdoor bars and cafes are provided on the roof to promote the surrounding atmosphere.
Runoff management introduces runoff from hard paving of buildings and roof gardens into the biological retention pond on the south side. Purifying water body through wetland plant filtration. The filtered and purified water is then stored for non-drinking water.
项目名称:新加坡丰树商业城二期商业园区景观
项目类型:企业园区
位置:新加坡
景观设计:Shma
Project name: Comtech (i) Landscape Design
Project type: Enterprise Park
Location:Singapore
Landscape:Shma
图片来自 :Wison Tungthunya