本文由McGregor Coxall授权mooool发表,欢迎转发,禁止以mooool编辑版本转载。
Thanks McGregor Coxall for authorizing the publication of the project on mooool, Text description provided by McGregor Coxall.
McGregor Coxall:Glenorchy艺术与雕塑公园 (GASP!) 位于塔斯马尼亚Glenorchy的Derwent河边,从Elwick湾的东岸蜿蜒至Wilkinsons岬角,终点处坐落着"新"与"旧"艺术博物馆 (MONA)。GASP!公园二期由McGregor Coxall与Room 11 建筑事务所联手设计,建立在Inspiring Place的总体规划和一 期开发的基础上,这一后工业景观被重新定义为一处新型艺术展示与体验的场地,用以吸引人们进入Wilkinsons岬角的自然文化遗址,并深入Derwent河流腹地进行对当地自然文化的互动与联想。GASP!公园的工业文化遗产通过多种策略和设计手法得到了延续和保护,设计师重复利了用现有的混凝土结构高桩码头,改造修复堤岸桥墩作为公共休憩的座椅,回收的石块和预制混凝土被用于补足场地原本的饰面,新栽种的植被也为这个室外场地增添了变化和色彩 ,以充分展现码头原本的自然质感。
McGregor Coxall:Set in Glenorchy, Tasmania on the Derwent River – Glenorchy Art and Sculpture Park (GASP!) curves Elwick Bay's east edge and terminates at Wilkinsons Point to bookend the Museum of Old and New Art (MONA). McGregor Coxall worked with Room 11 Architects to design the second stage of GASP!. Building on Inspiring Place's Master Plan and GASP!'s first stage – the post industrial landscape has been repositioned as an innovative setting for new art and experiences that invite people to imagine and engage with the nature, character and heritage of Wilkinsons Point and the broader Derwent River environs. GASP!'s industrial heritage has been retained through numerous design strategies including reuse of the existing concrete wharf and its supporting infrastructure, and the reclamation and refinishing sea wall piers for seating. Existing finishes and materials have been complemented by reclaimed stone, new precast and insitu concrete and the wharf has been punctuated by new planting to bring colour to this incredibly exposed site.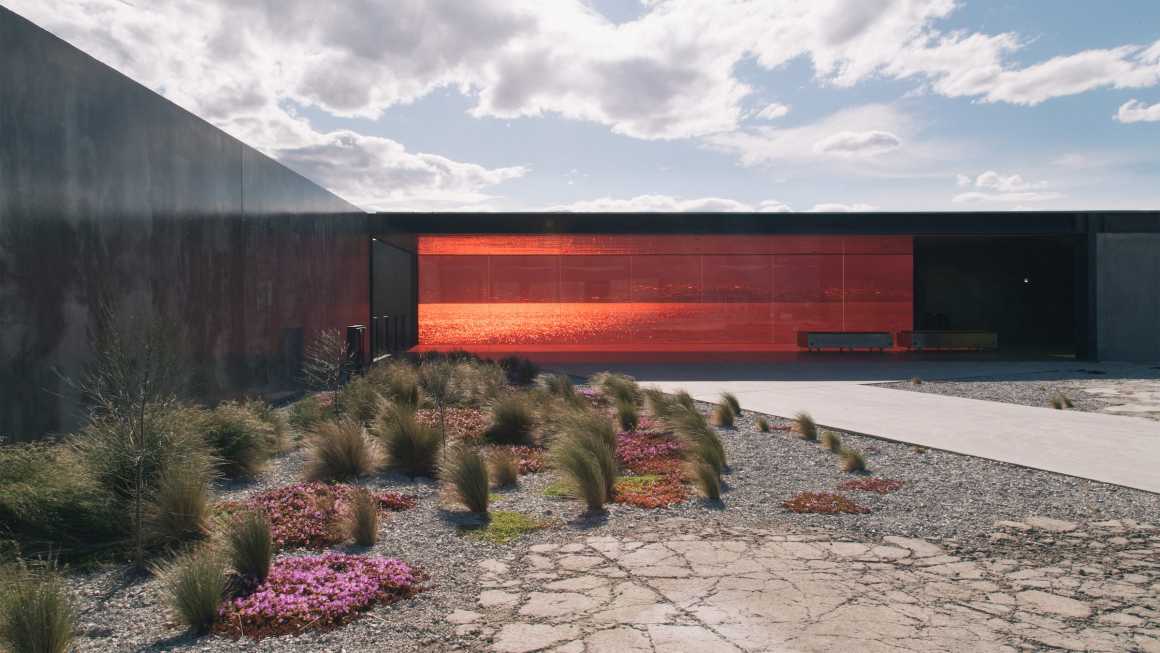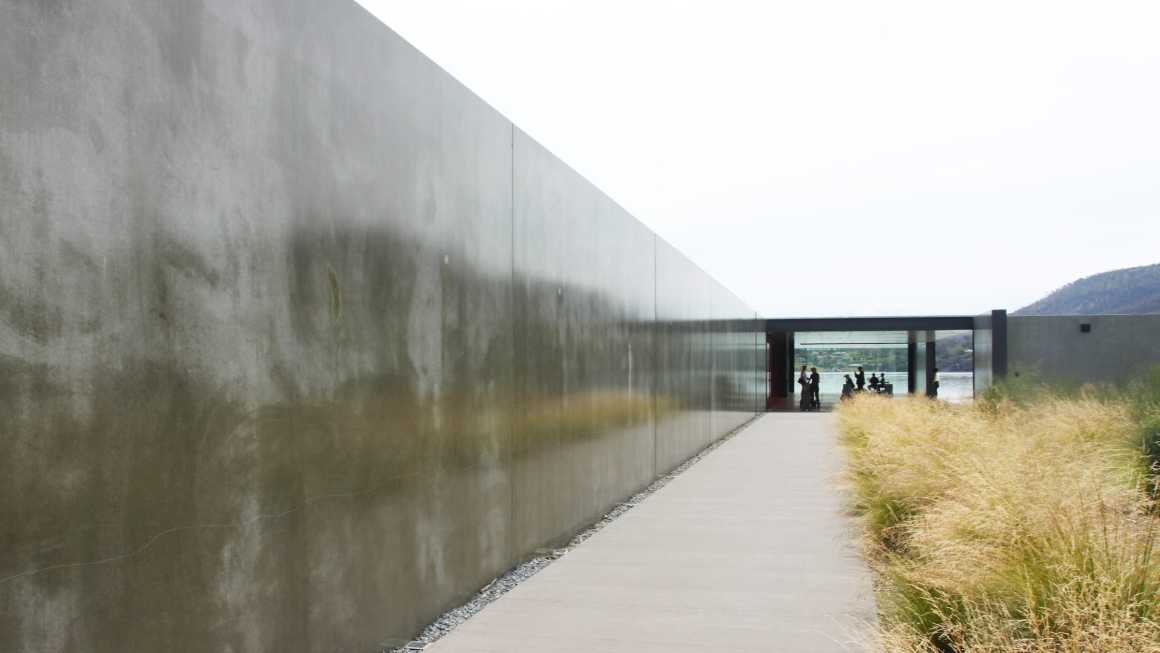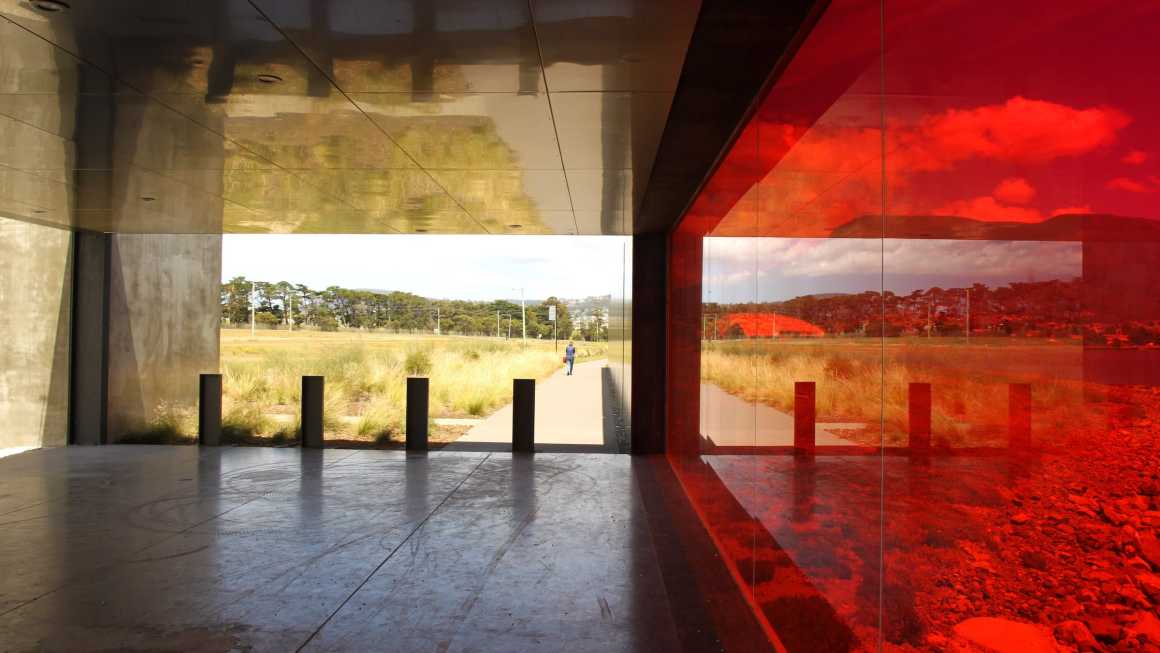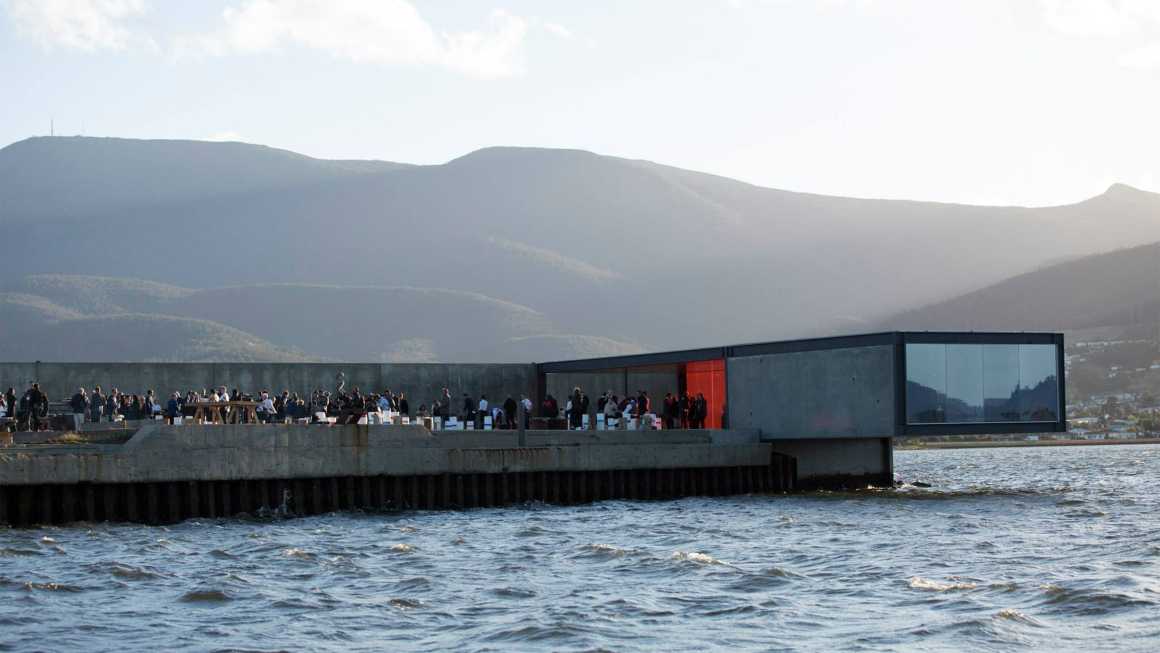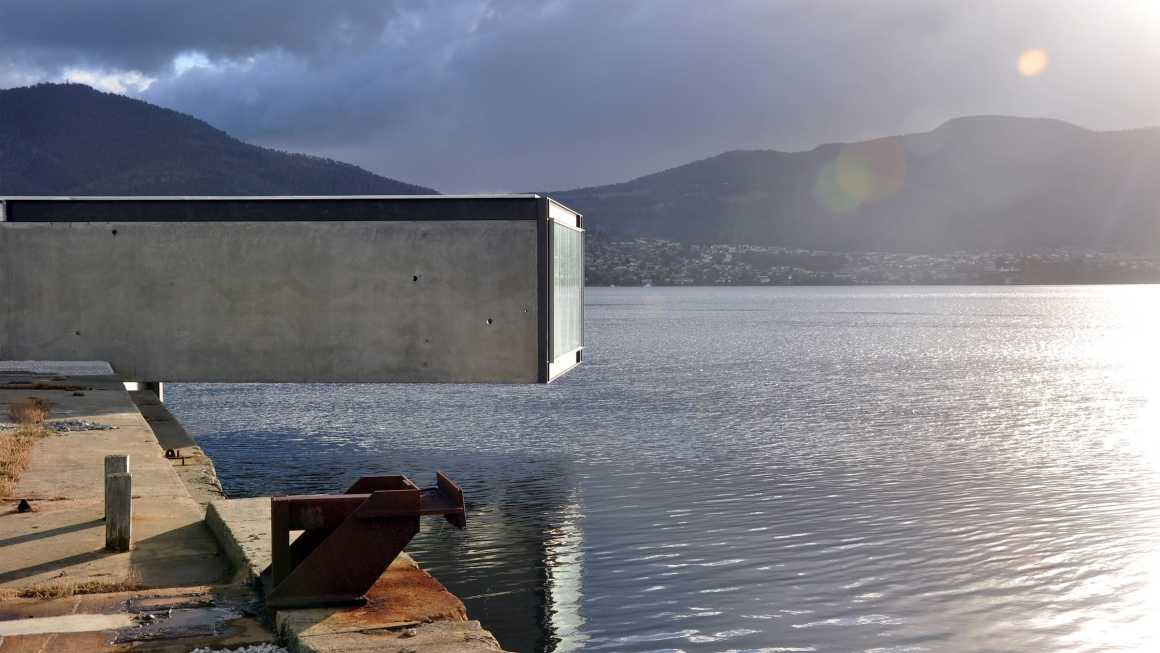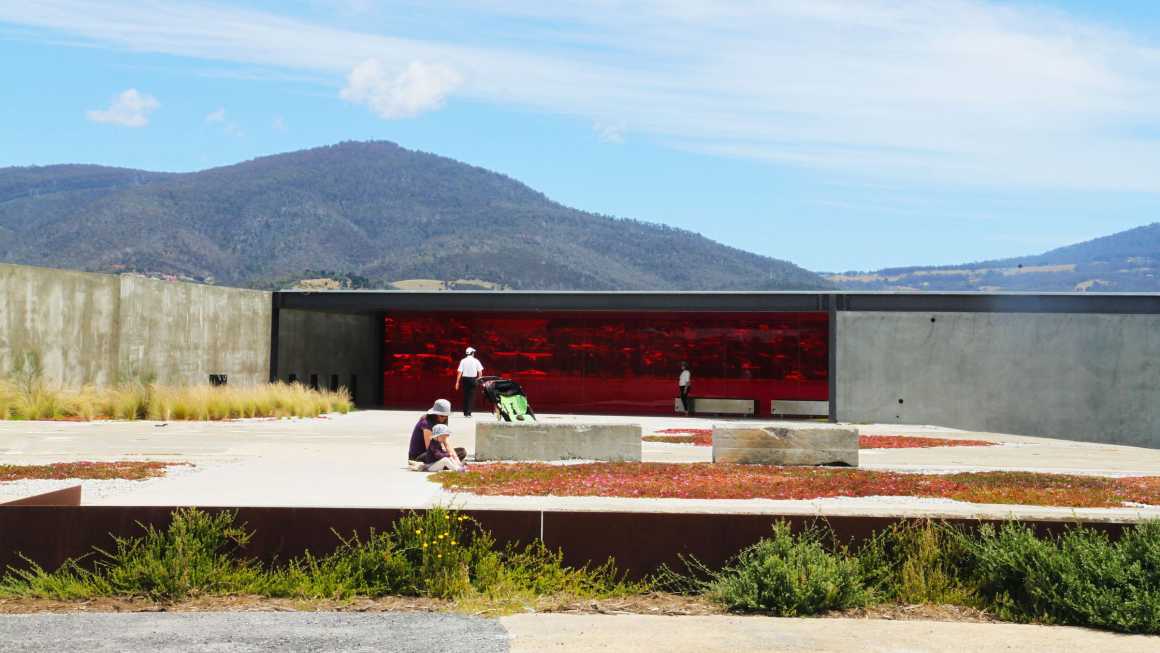 Image courtesy of ©McGregor Coxall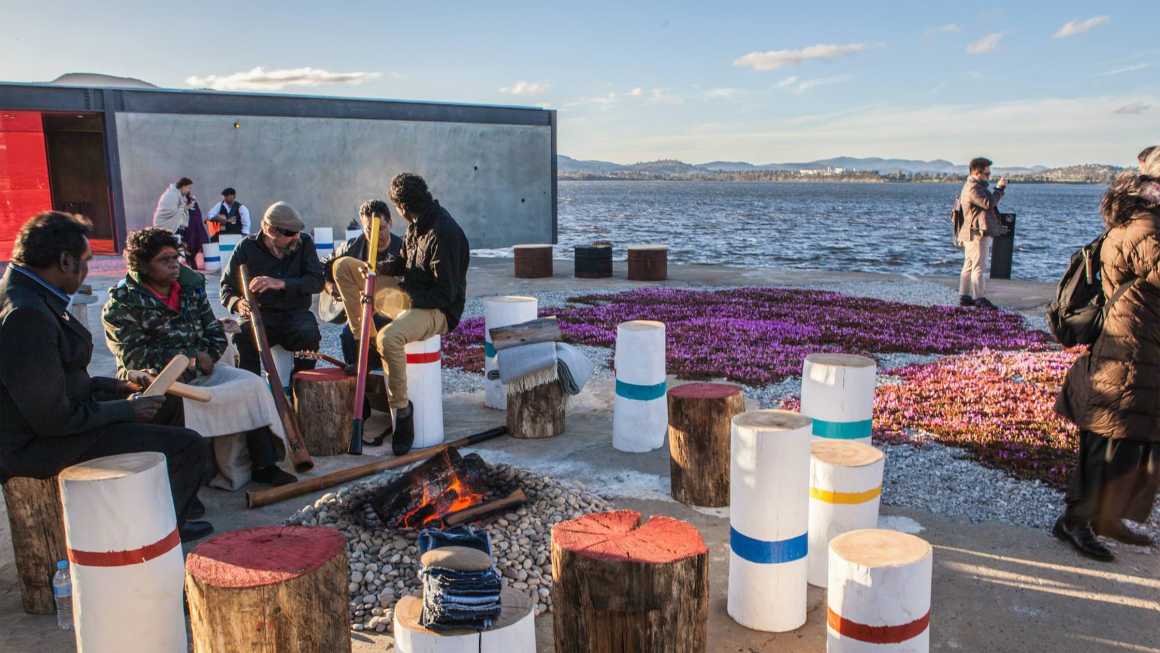 Image courtesy of ©McGregor Coxall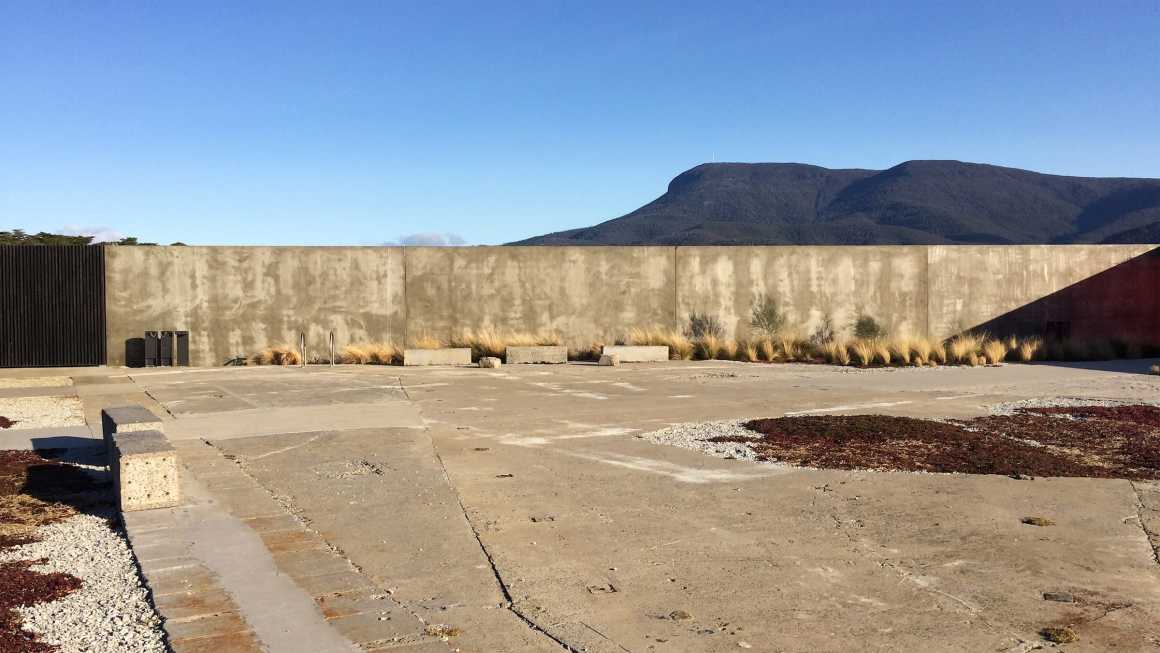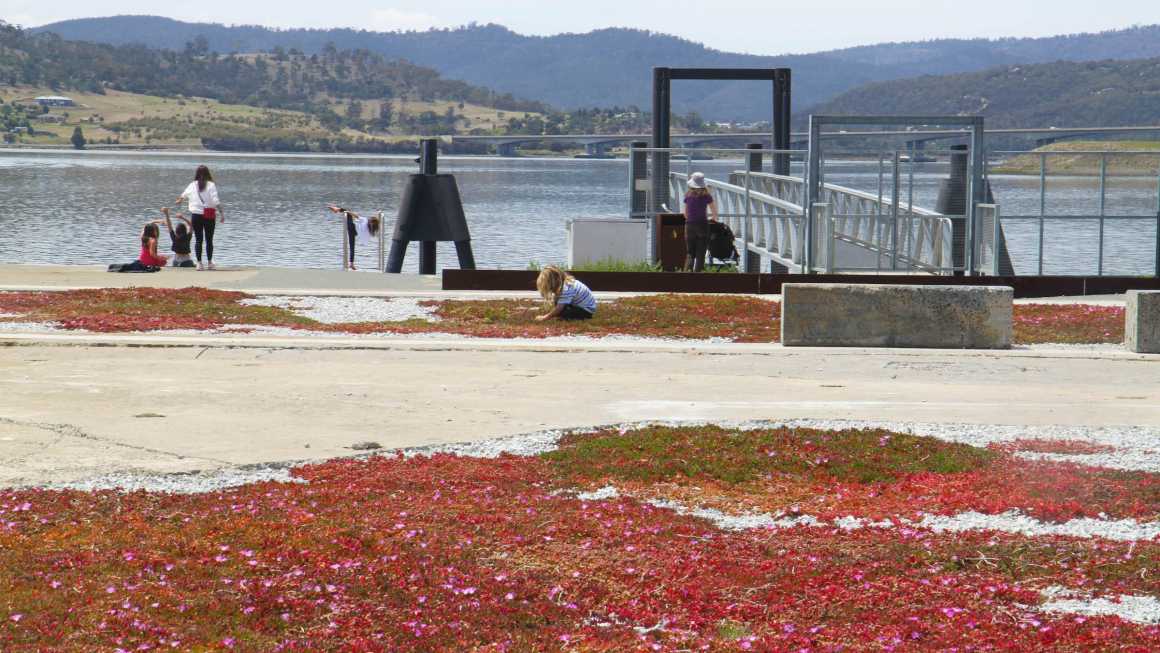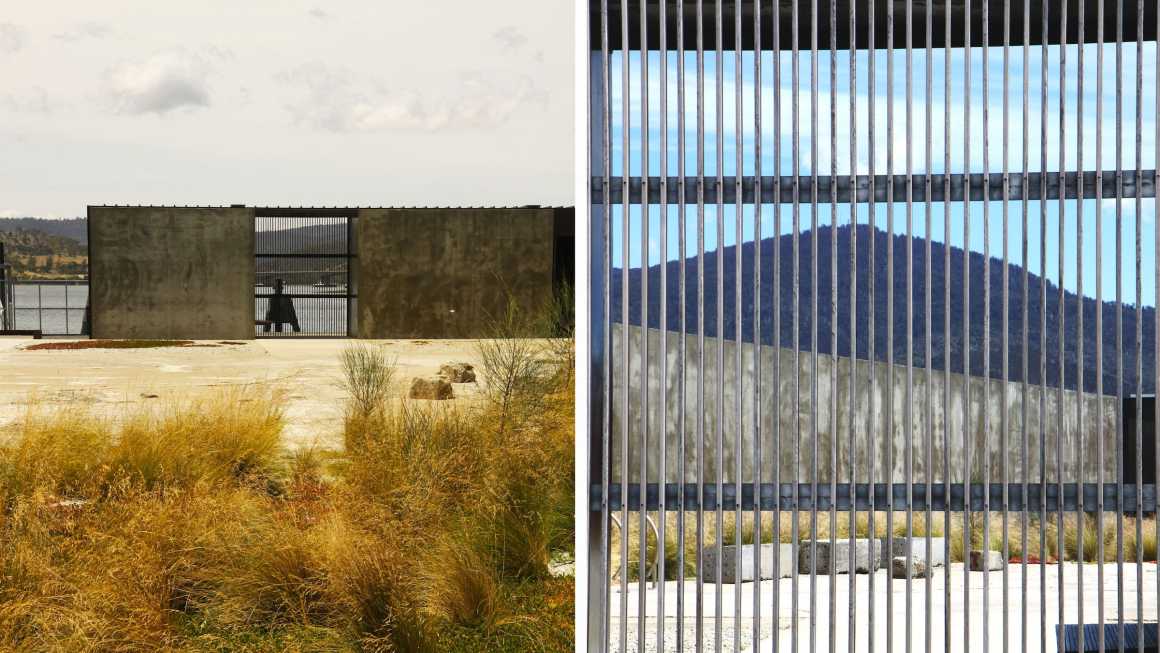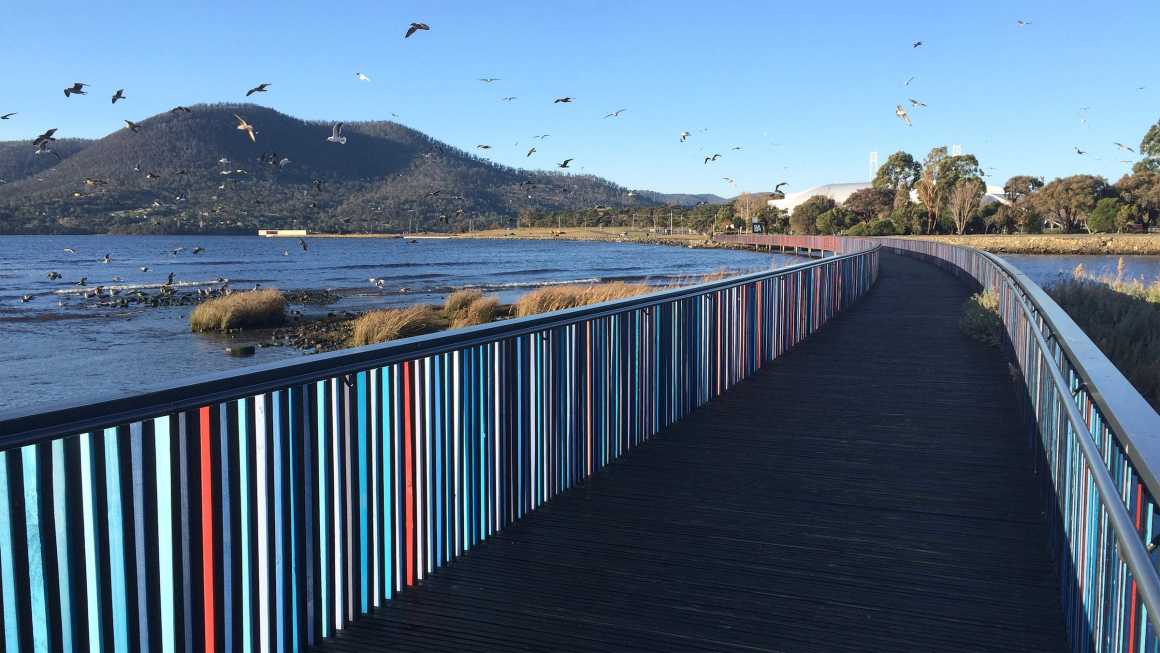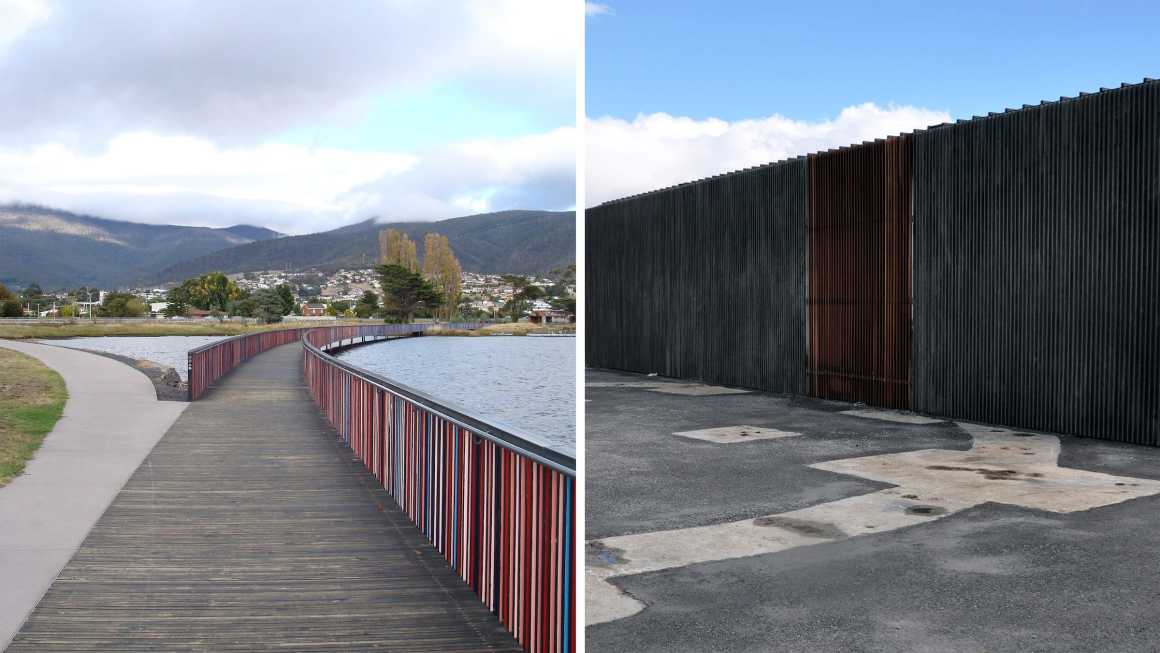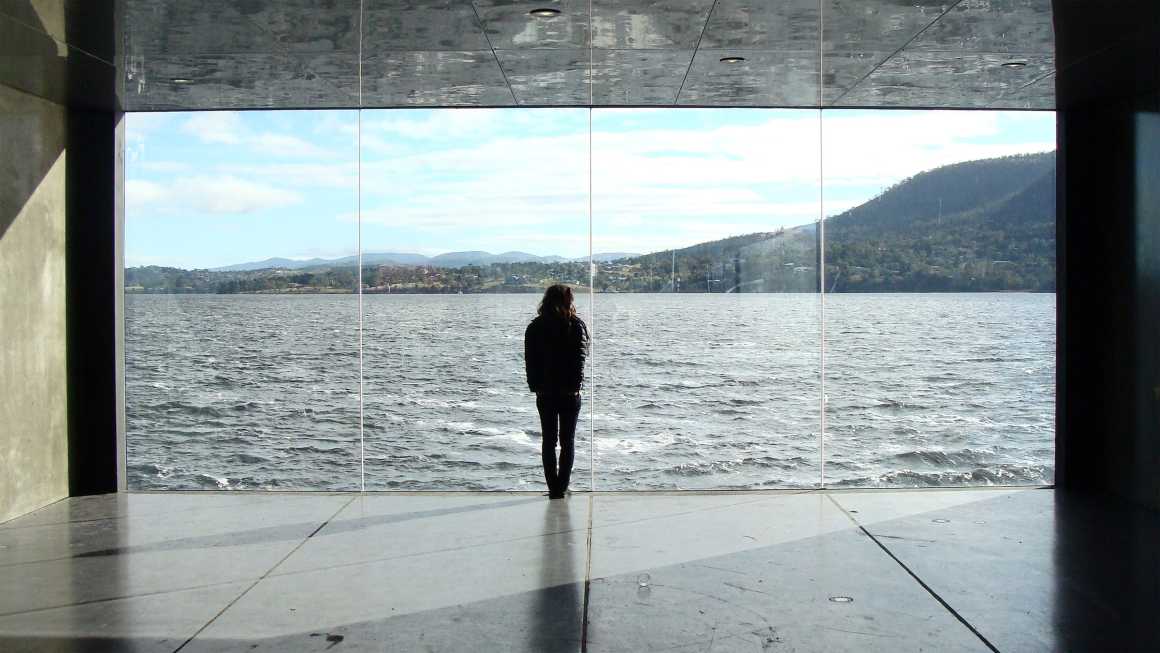 ▼总平面图  Plan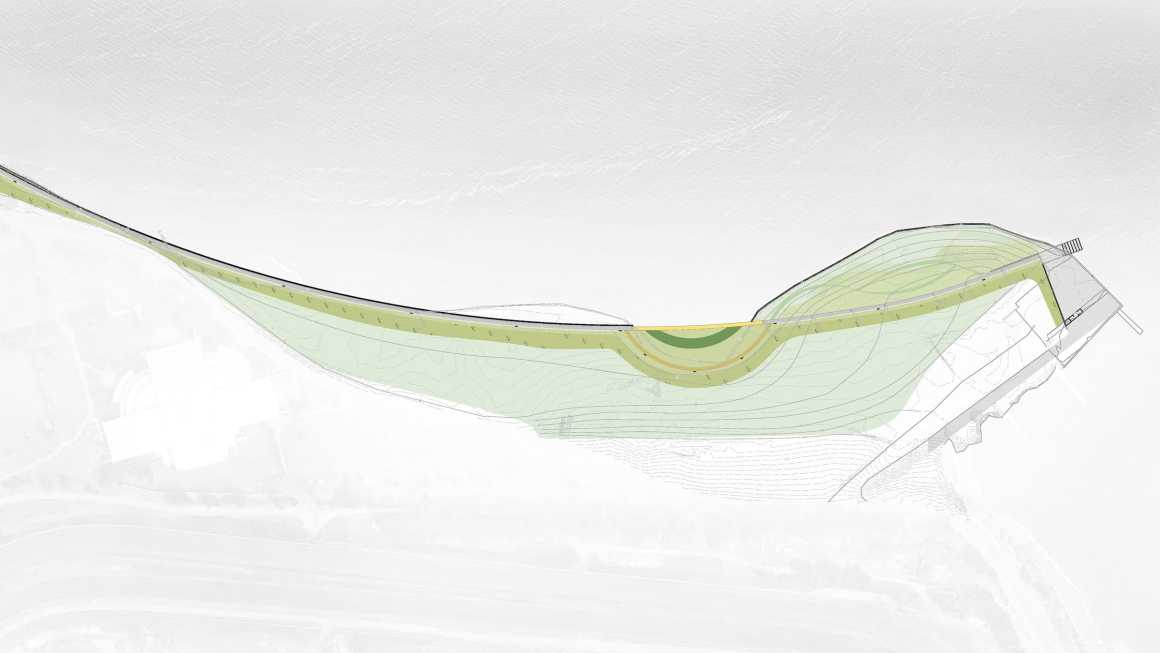 客户: 格兰诺奇市议会
项目日期: 2012
项目地点: 澳大利亚格兰诺奇
面积: 2.36ha
项目类型: 文化与艺术
工作范围: 公共机构, 滨水空间
合作者: 格兰诺奇市议会和Room 11工作室
奖项:
2016年澳大利亚景观建筑师协会—澳大利亚市政景观奖
2015年澳大利亚景观建筑师协会—维多利亚州杰出设计奖
2014年澳大利亚景观建筑师协会-德克·博尔特城市设计奖
2013年CCAA – CCAA公共领域奖
Client: Glenorchy City Council
Project Date: 2012
Project Location: Glenorchy, Hobart, Australia
Total Site Area: 2.36ha
Sector: Cultural and Artistic
Scope: Public institutions, Waterfront space
Collaborators: Glenorchy City Council, Room 11
Awards:
Australian Institute of Landscape Architects – VIC Award for Excellence in Design, 2015
Australian Institute of Architects – Dirk Bolt Award for Urban Design, 2014
CCAA – CCAA Public Domain Award, 2013
Australian Institute of Landscape Architects – AILA National Award for Civic Landscape, 2016
更多 Read more about:McGregor Coxall