一个豪华住宅位于的武吉知马地区,ICN评估该空间注意到邻近老殖民地区古德伍德山和成熟林地特征的潜力。保留了现有树木,提供了大遮阳树的独特视觉成熟度。虽然平面方面和面向繁忙的武吉知马路的场地规划和景观设计都涉及到街道和山丘。将绿叶质量画入新的发展的核心,并进入入口。
Planning a luxury residential to fully utilize this premier Bukit Timah location ICN evaluated the site noting significant potential adjacent the old colonial neighborhood Goodwood Hill and the mature woodland character. A framework of existing trees was retained providing a distinctive visual maturity of grand shady trees. Although flat in aspect and oriented to busy Bukit Timah Road the site planning and landscape design addressed both street and hill. Drawing that leafy quality right into the heart of the new development, and out to the entrance.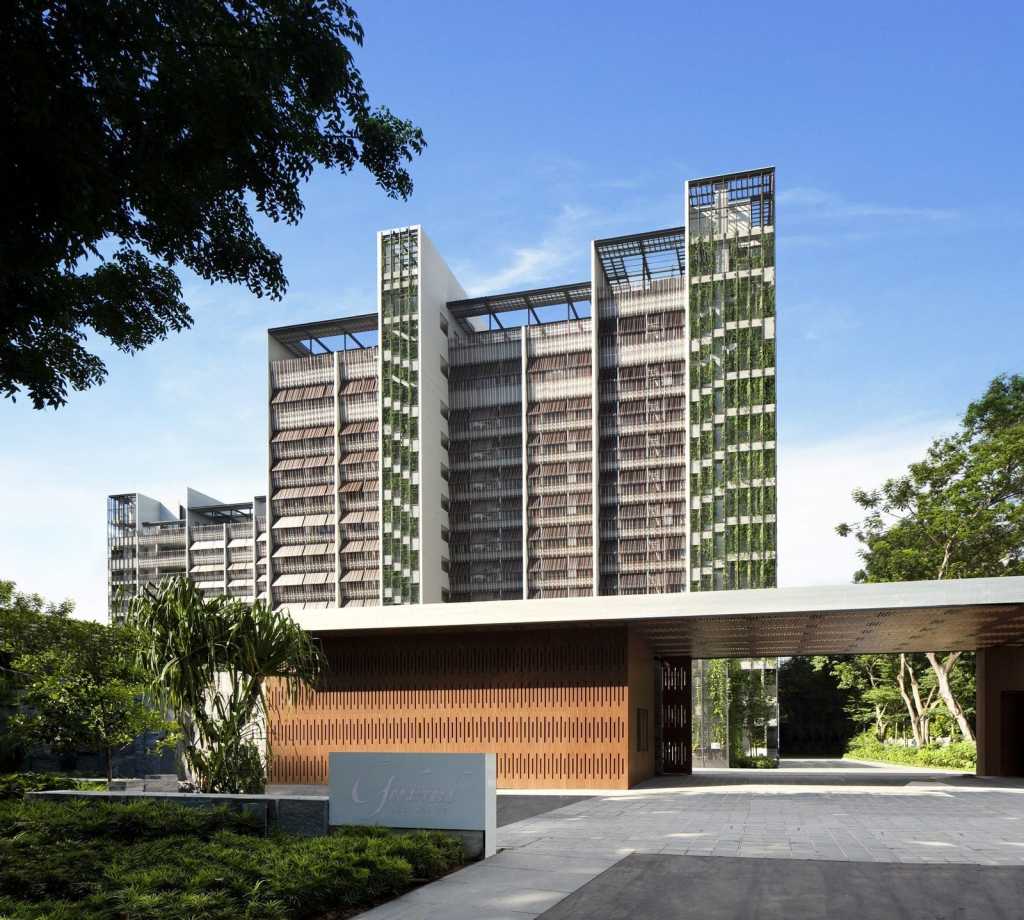 景观的"宜居"品质受到古典元素的启发;地球水风和火,重新想象为石头、水、空间和戏剧。每个花园都有微妙的生活方式。为环境质量和慷慨的设施奠定了基础,景观设计得到了树木保护,可持续土壤管理和嵌入式水网的支撑。
The "livable" qualities of the landscape were inspired by the classical elements; earth water wind and fire, re-imagined as stone, water, space and play. These animated each of the gardens with a subtle lifestyle. Setting the foundation for environmental quality and generous amenity values the landscape design was underpinned by tree preservation, sustainable soil management and embedded site water reticulation.
更多:ICN Design