本文由 东向景观 授权mooool发表,欢迎转发,禁止以mooool编辑版本转载。
Thanks DSA Gorup for authorizing the publication of the project on mooool, Text description provided by DSA Gorup.
东向景观:逃离都市,享受慵懒。在雅谷风林 做时间的盗贼。我是幸运的,在别的地方,也许你永远只是一个观光客。但在这里,你感到悠然自得、无怨无悔、喜悦满怀。
DSA Gorup:Escape from the city and enjoy laziness. A thief of time in the valley, wind and forest.I'm lucky. Somewhere else, maybe you'll always be a tourist.But here, you feel leisurely, unrepentant, and full of joy.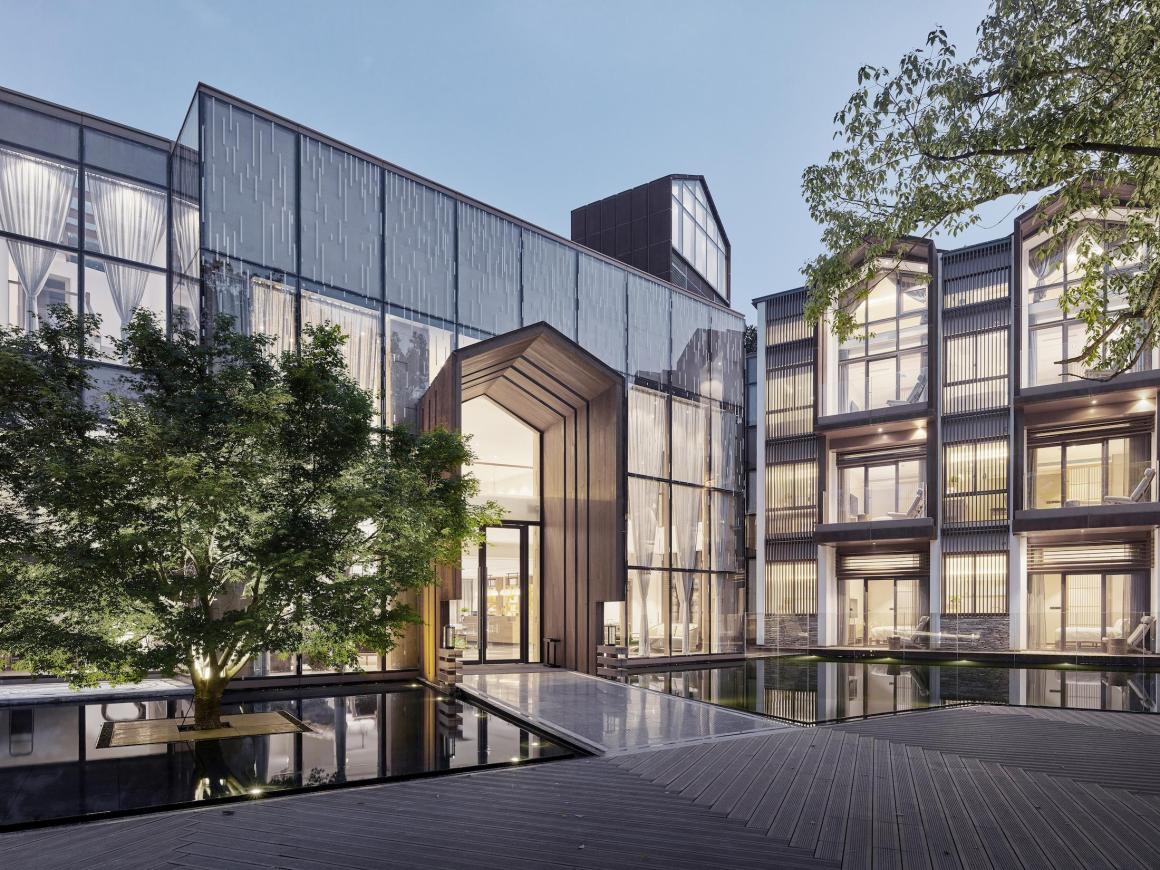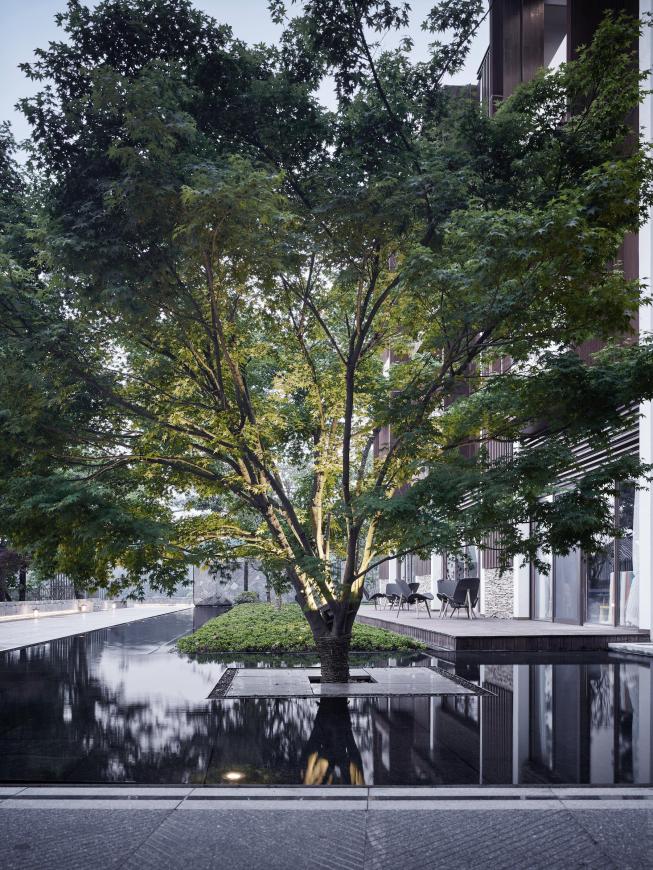 启幕  Kicks off
酒店整体设计基于空间场景的多重体验,以启幕、引道、序曲、序幕的电影情节中的心理感受来营造景观的自然氛围。千岛湖雅谷风林酒店坐落于中国浙江省杭州淳安县境内,原场地呆板的形式和单一的功能使得这个场地内的风景鲜为人知。
The overall design of the hotel is based on the multi-experience of the space scene to create the natural atmosphere of the landscape with the psychological feelings in the movie plot of opening, leading, prelude and prelude. Qiandao Lake Yagu Fenglin Hotel is located in Chun'an County, Hangzhou, Zhejiang Province, China. The rigid form and single function of the original site make the scenery within this site little known.
▼设计过程草稿  Design process draft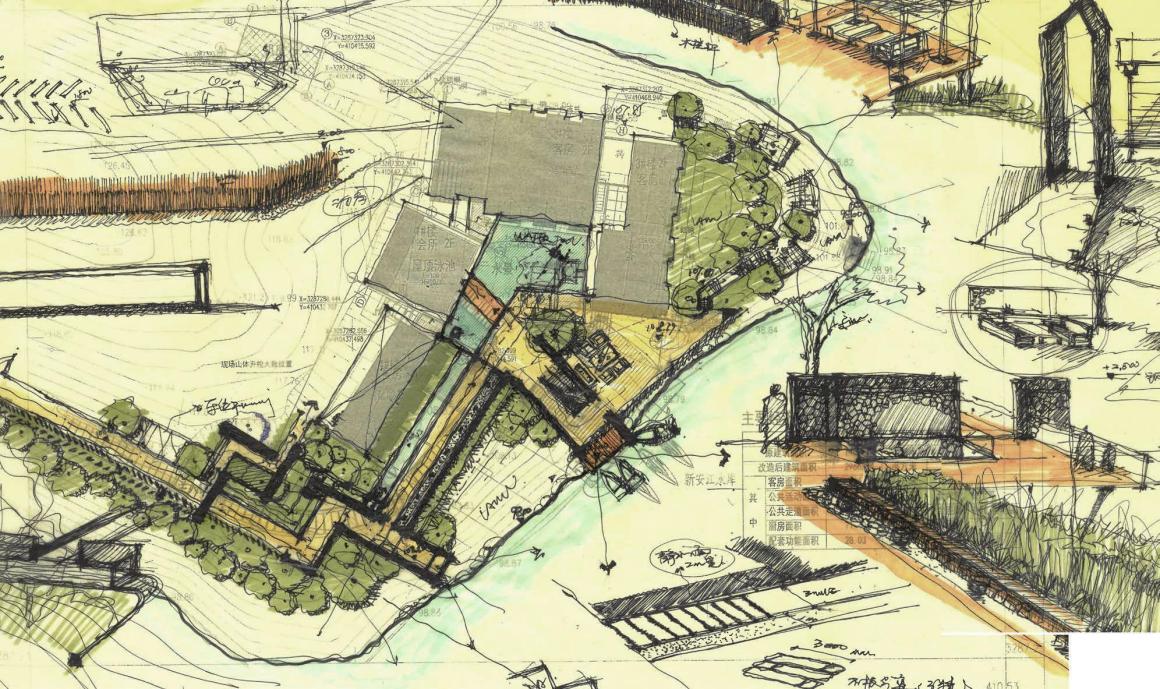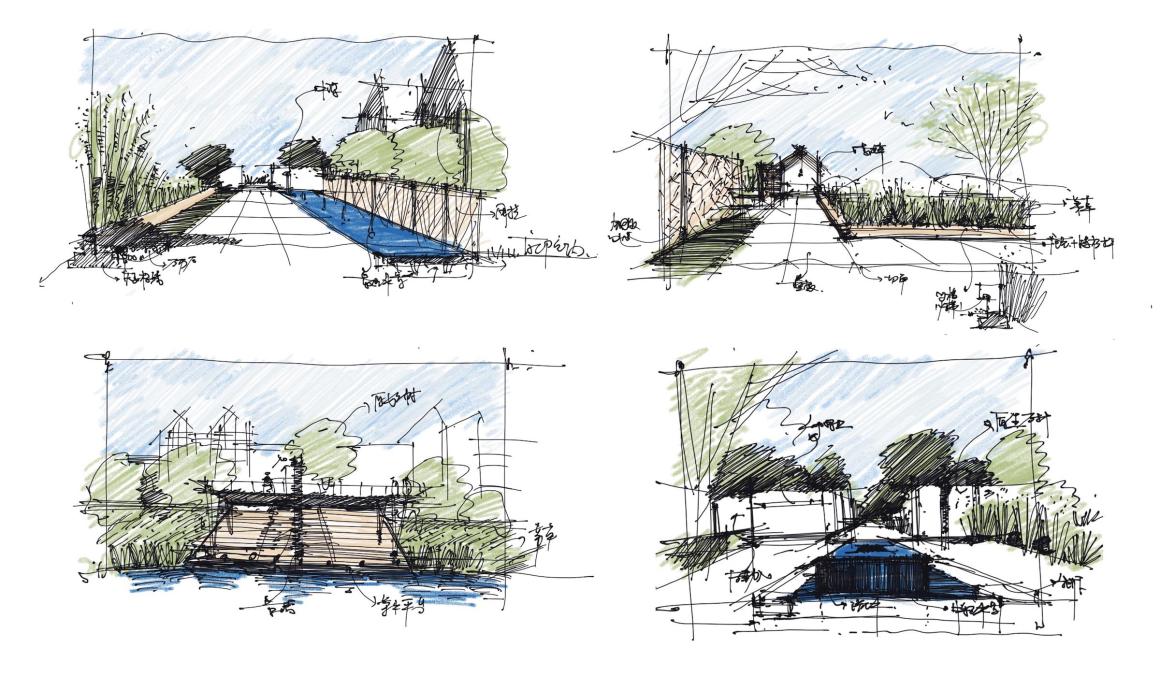 引道  Lead the way
最大程度的运用当地的原始材料,保留场地内长势较好的植物树种,在设计中充分的融入。以场地内的材质、植物、风景等等为介质,唤起人与原始自然的共鸣。在具体的设计和建造上,我们通过极少的营造将人工痕迹置于自然景观之后。
To maximize the use of local raw materials, retain the growing better plant species within the site, and integrate fully in the design. With the materials of the site, plants, scenery, etc., as the medium, arousing the resonance between man and primitive nature. In the specific design and construction, we put artificial traces behind the natural landscape through minimal construction.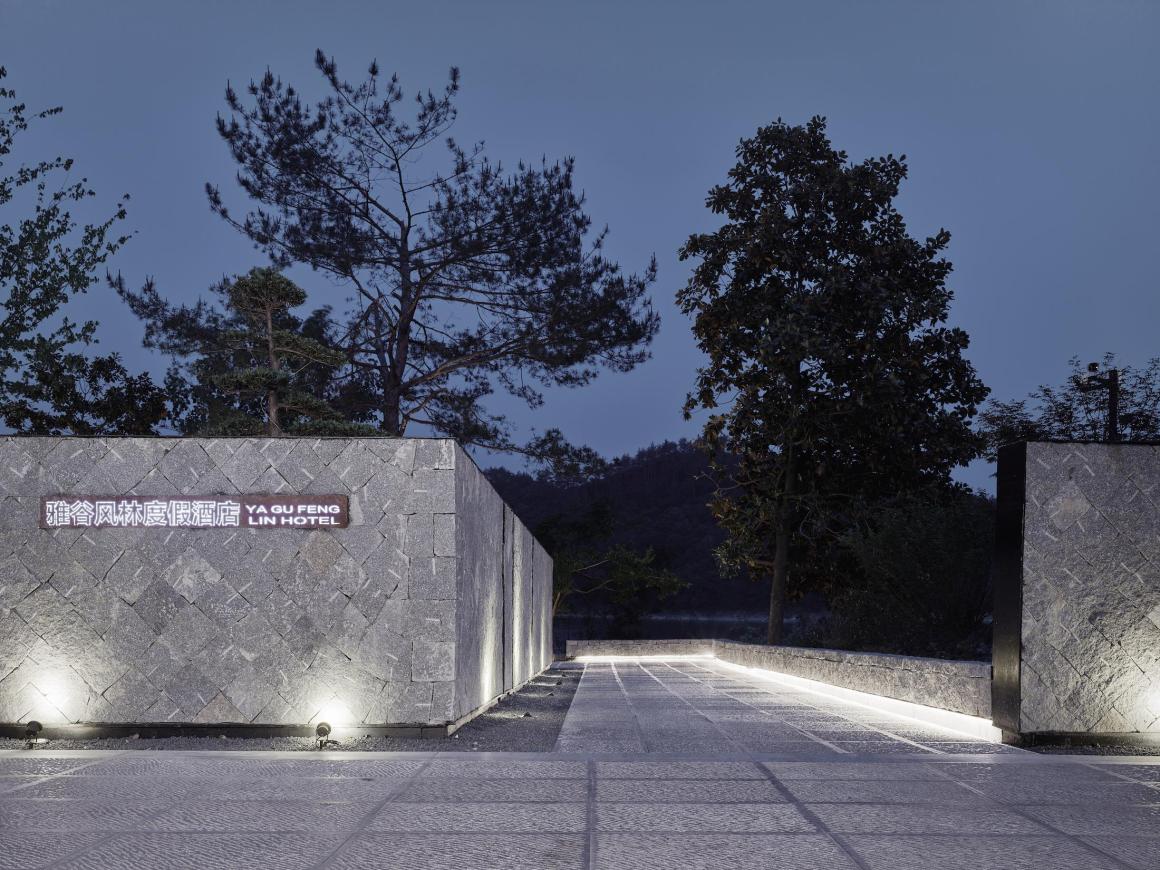 序曲  A prelude to
在空间的组织上,我们尽可能保留场地原始地貌地形在有限的条件下,营造出舒适,疏朗的户外环境。
As to space organization, we keep the original landform of the site as far as possible to create a comfortable and sparse outdoor environment under limited conditions.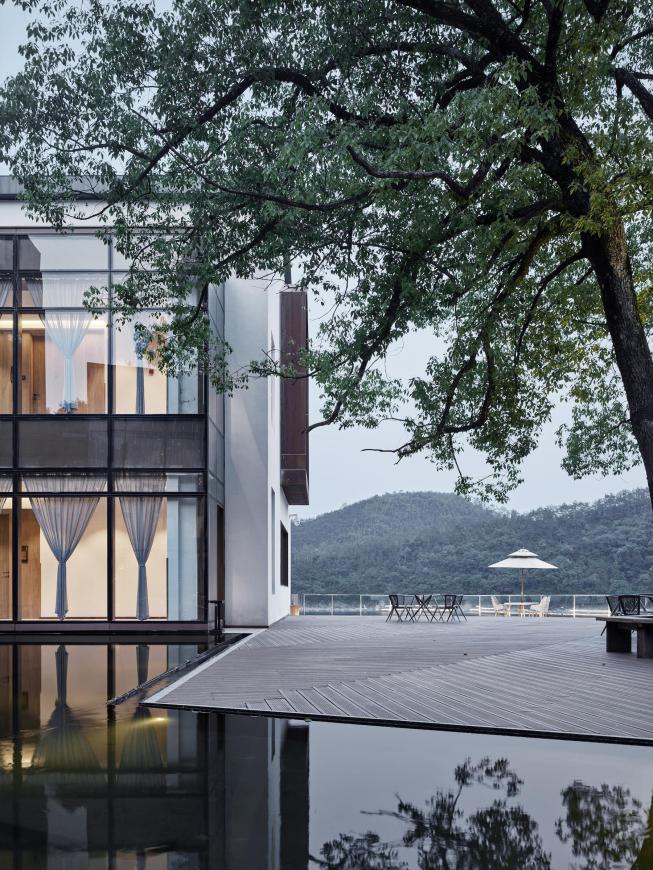 尺度宽松的户外休憩空间,轻松的林下聚餐空间,站立远眺散漫山间云雾的景象与平静的湖水。
You can enjoy loose outdoor resting space, and relaxed dinner space under woods, and stand to overlook the scattered clouds and the calm lake between mountains.
平台本身也赋予多功能的意义。我们在创造功能合理性的同时,更希望客人在使用的过程中发现在空间设计中预留的惊喜。这是设计师给予每一位使用的客人一份小小心意。
The platform itself also gives multifunctional meaning. While creating functional rationality, we hope that guests will find surprises in space design. This is a small gift given by the designer to every guest.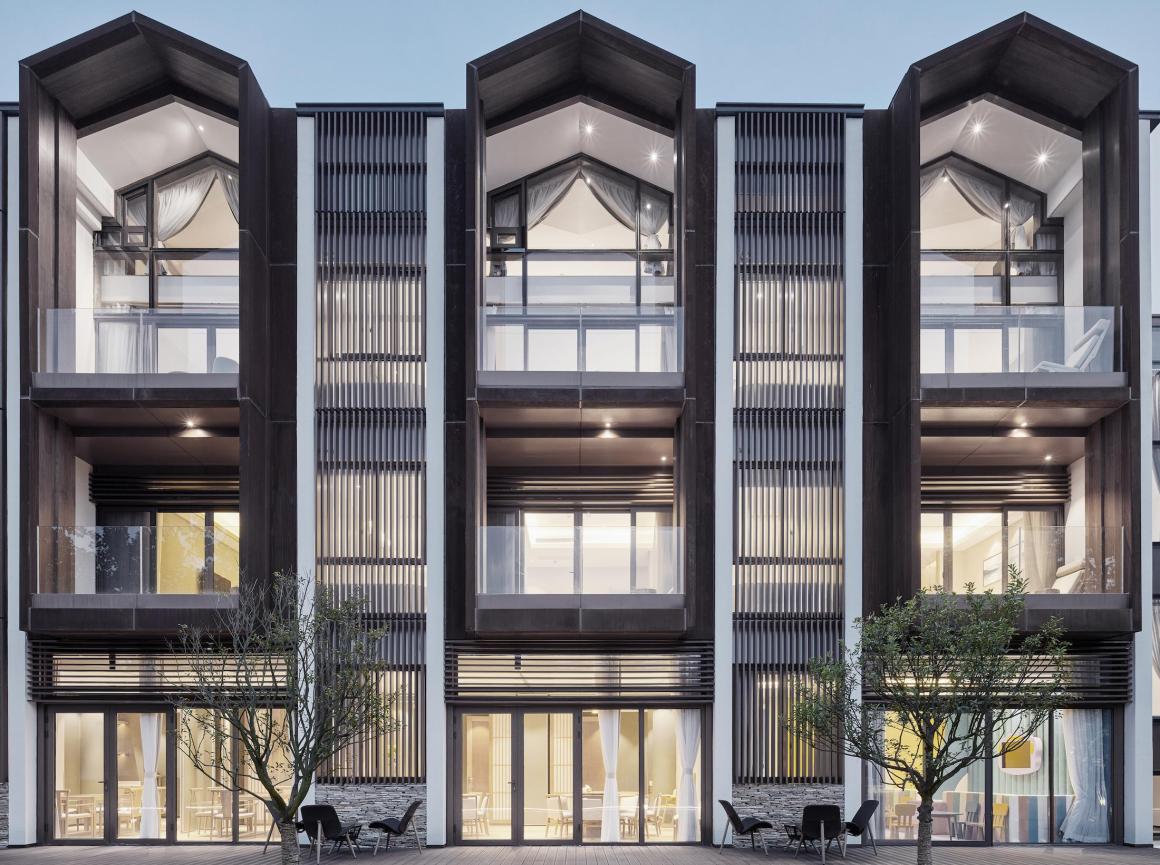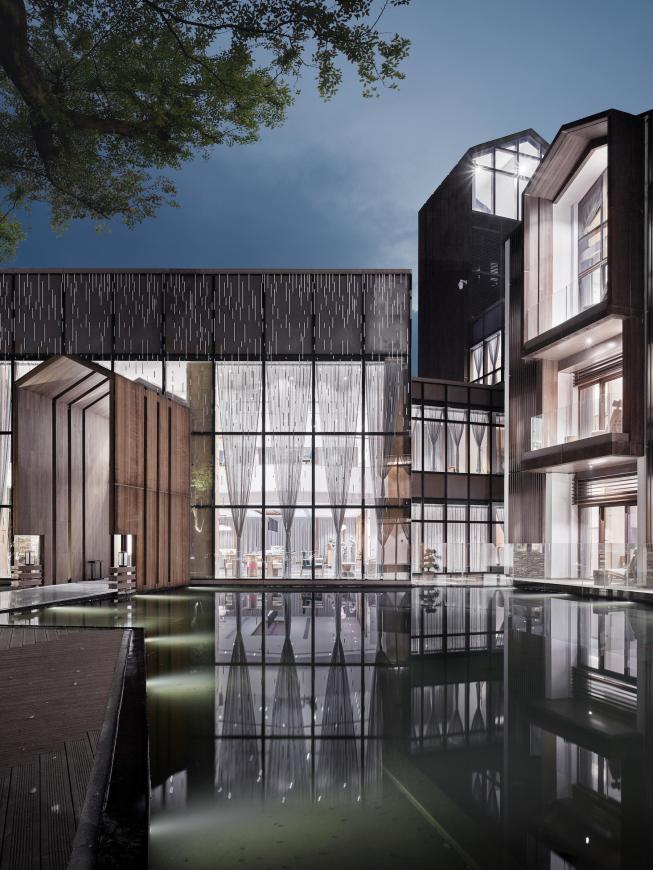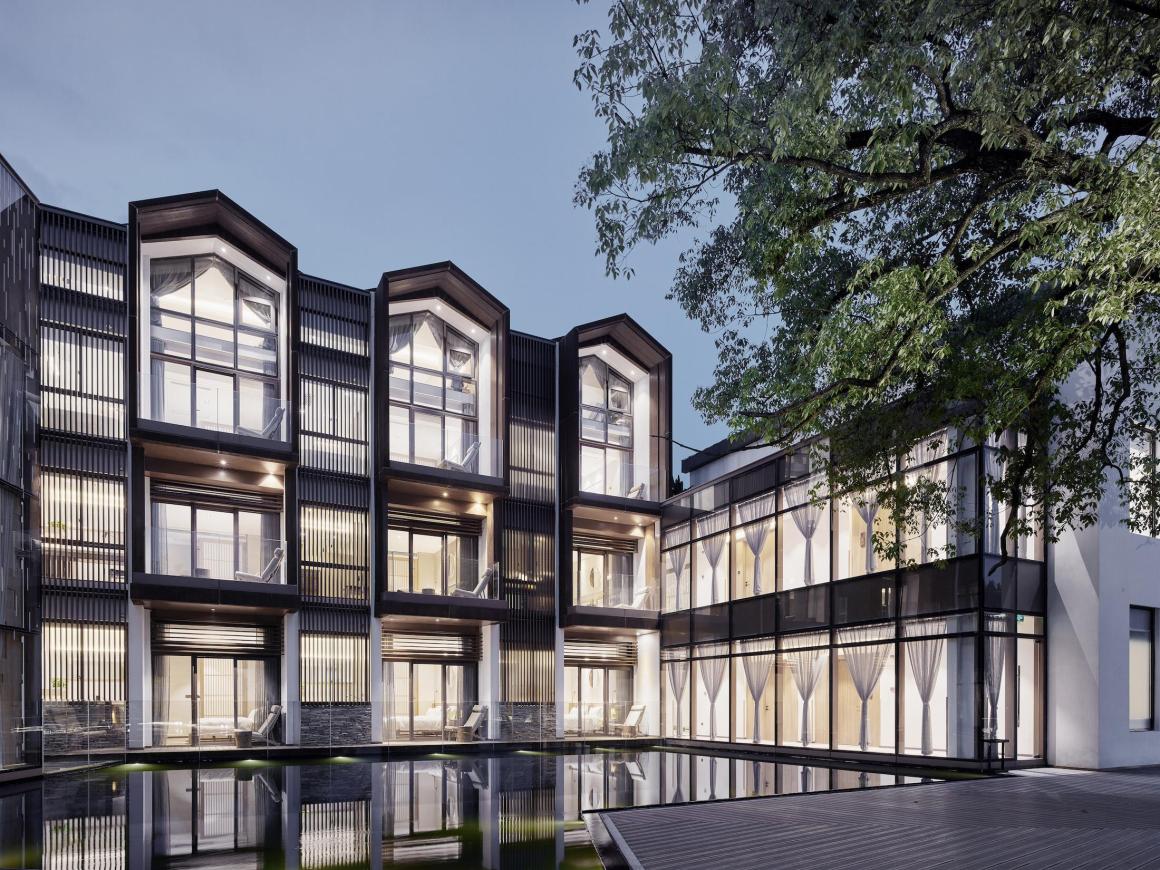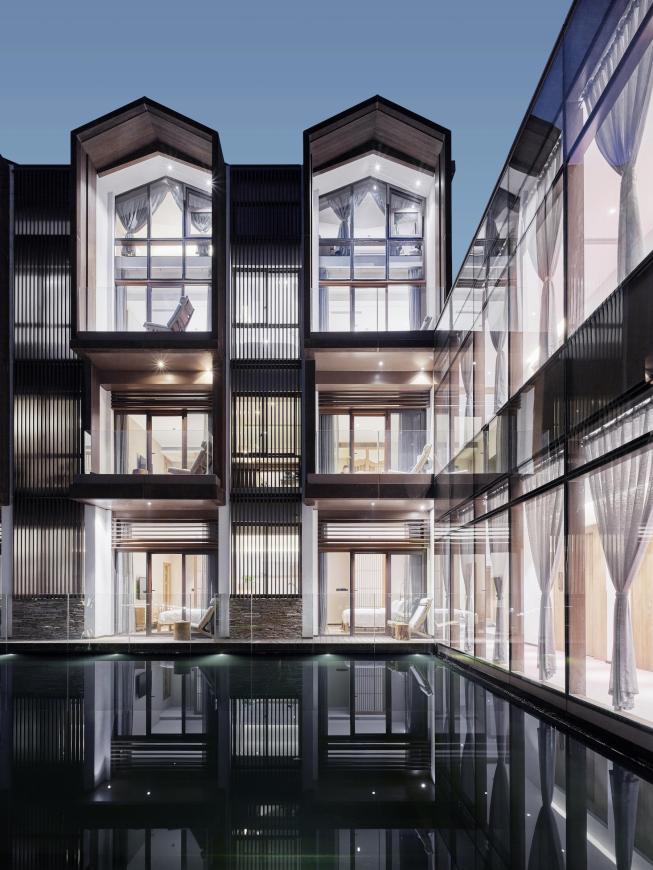 续幕  Continue to act
无边泳池的设计,越来越受到设计师的喜爱。设计将自然环境融入建筑基地,以简洁的形态作为考量,增强景观与自然的互动,以平静的形态叙述其优雅。
The design of boundless swimming pool is more and more popular with designers. The design integrates natural environment into the building base, takes the concise form as the consideration, enhances the interaction between landscape and nature, and narrates its elegance in a calm form.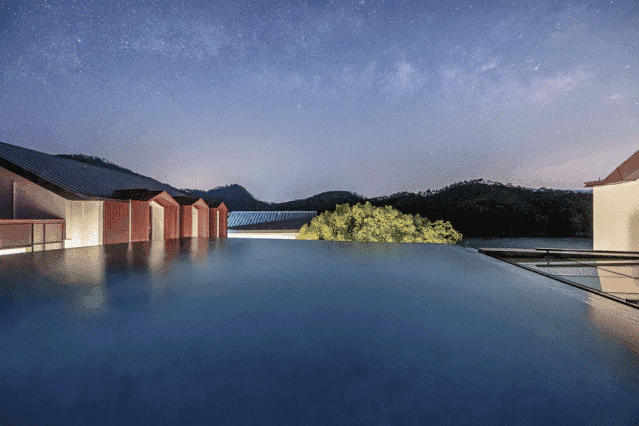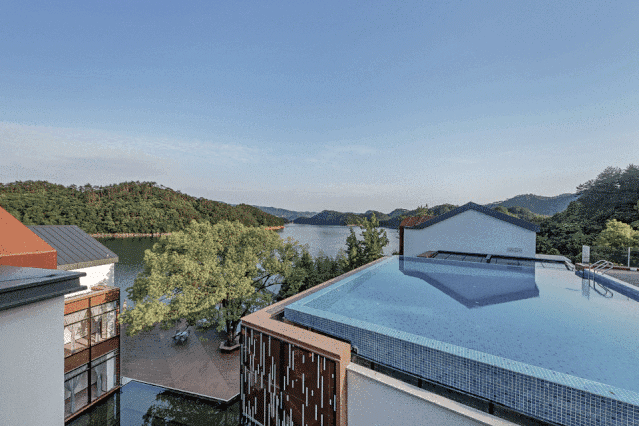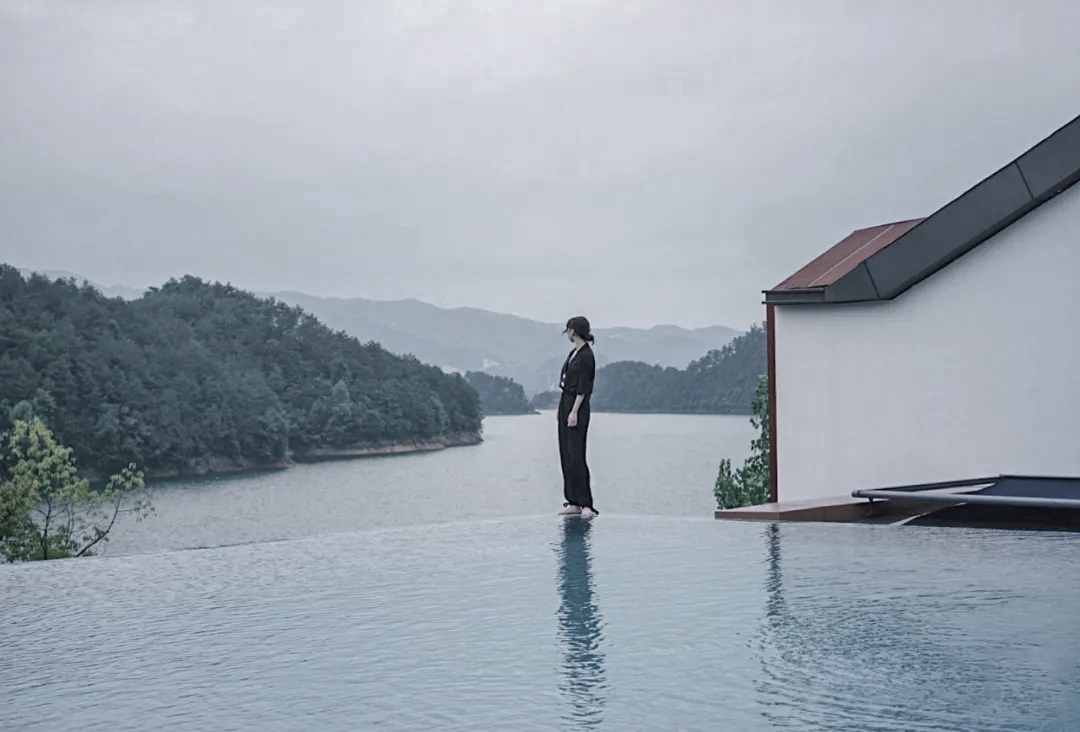 随着太阳光线的变化,景观艺术观感展现得淋漓尽致。营造一种让人探索的欲望。我们遵从自然、地域的馈赠, 减去繁杂的修饰还原材料本身的状态。我们不是做了一处"景观"只是做了一处"观景"的地方而已…..
With the changing sunlight, landscape art perception shows incisively and vividly, which creates a desire to explore.We follow the gifts of nature and geography, and subtract the complex decoration to restore the original state of the material itself.We don't make a 'landscape', but only a place of 'landscape'…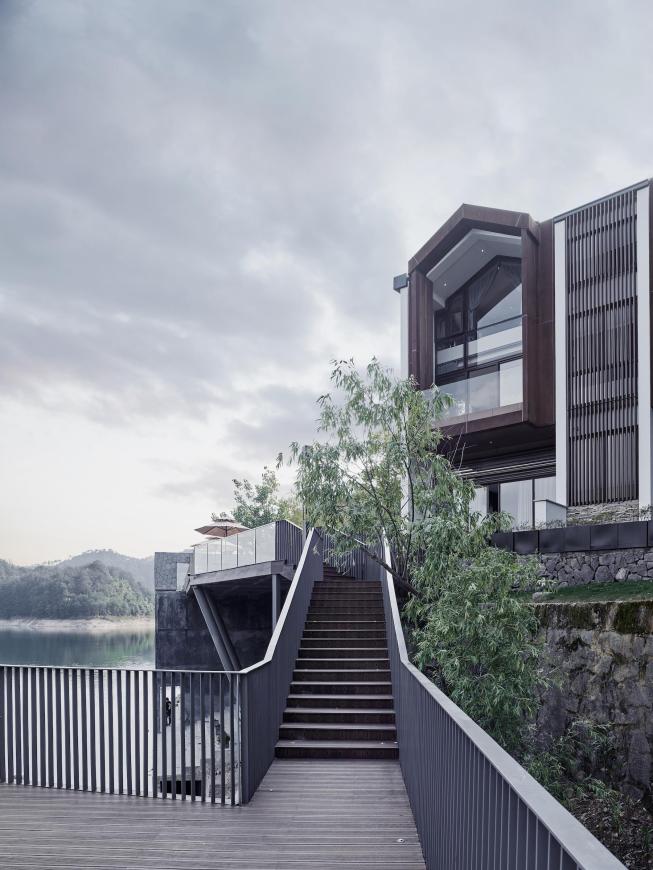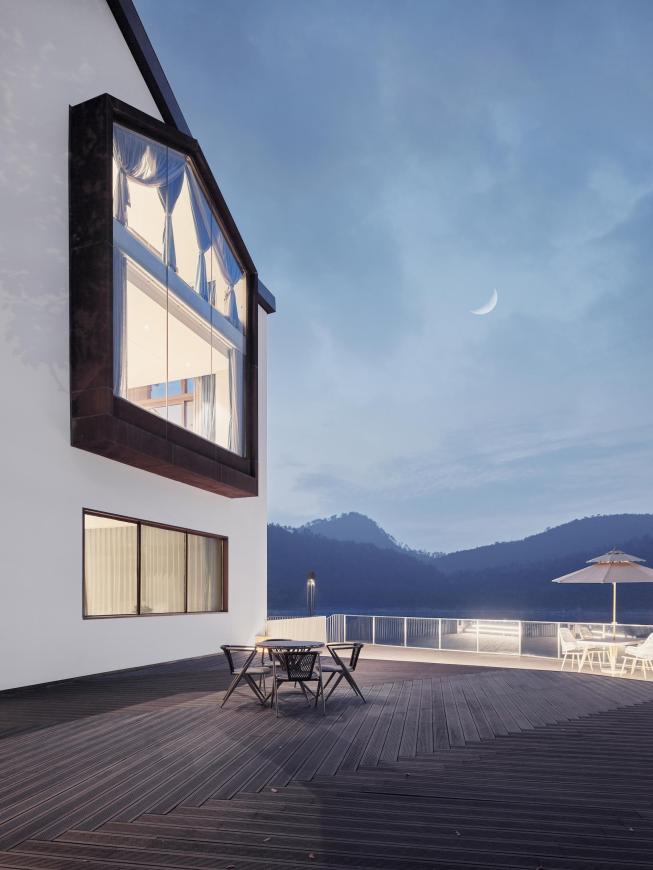 项目名称:杭州千岛湖雅谷风林度假酒店
完成年份:2020年
项目面积:2.5万平米
项目地点:浙江 杭州
设计公司:DSA Gorup 东向景观
联系邮箱:88108381@qq.com
主创设计师:林成昌
设计团队:安峰伯、梅凯、陈天、潘军随、陆泽宇
客户/开发商:杭州雅谷风林酒店管理有限公司
合作方: (建筑单位、施工单位等)DSAGorup 东设建筑
摄影:简直摄影
Project name: Hangzhou Qiandao Lake Yagu Fenglin Resort hotel
Completion: 2020
Area: 25,000 square meters
Location: Hangzhou, Zhejiang
Design company: DSA Gorup
Contact email: 88108381@qq.com
Lead designer: Lin Chengchang
Design team: An Fengbo, Mei Kai, Chen Tian, Pan Junsui, Lu Zeyu
Client: Hangzhou Ya Gu Fenglin Hotel Management Co. LTD
Partner: (construction unit, construction unit, etc.) DSAGorup
Photography: Jianzhi Photography
更多 Read more about: DSA Gorup 东向景观