本文由 SPRB arquitectos 授权mooool发表,欢迎转发,禁止以mooool编辑版本转载。
Thank SPRB arquitectos for authorizing the publication of the project on mooool, Text description provided by SPRB arquitectos.
SPRB:改造后的温提坦自然公园,焕活了瓜达拉哈拉市北部一个重要的开放地区。公园所处的位置得天独厚,不仅拥有一片宝贵的瓜姆奇尔森林,还能俯瞰令人印象深刻的温提坦峡谷景观。园内建立的游览路径和场地,连同亭台楼阁,都是从原始道路上回收的被破坏的遗迹,整个项目的石材以及保留下来的原始树木,都是为了强调场地的现有条件,提升遗址价值。
SPRB:Endowed with a valuable guamúchil forest and a view of the impressive Huentitán Gorge, created public space began to flourish with life. The routes and spaces created inside the park with its pavilions with the recovery of the remains of the cobblestones from the original paths, the stone materiality of the entire project and the preservation of the arboreal heritage, all aim to enhance the value of the existing conditions of the site.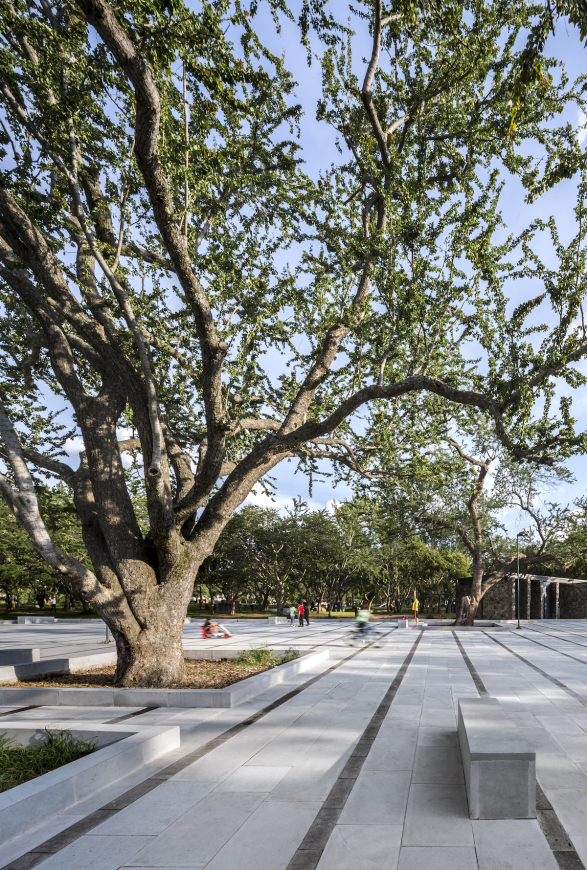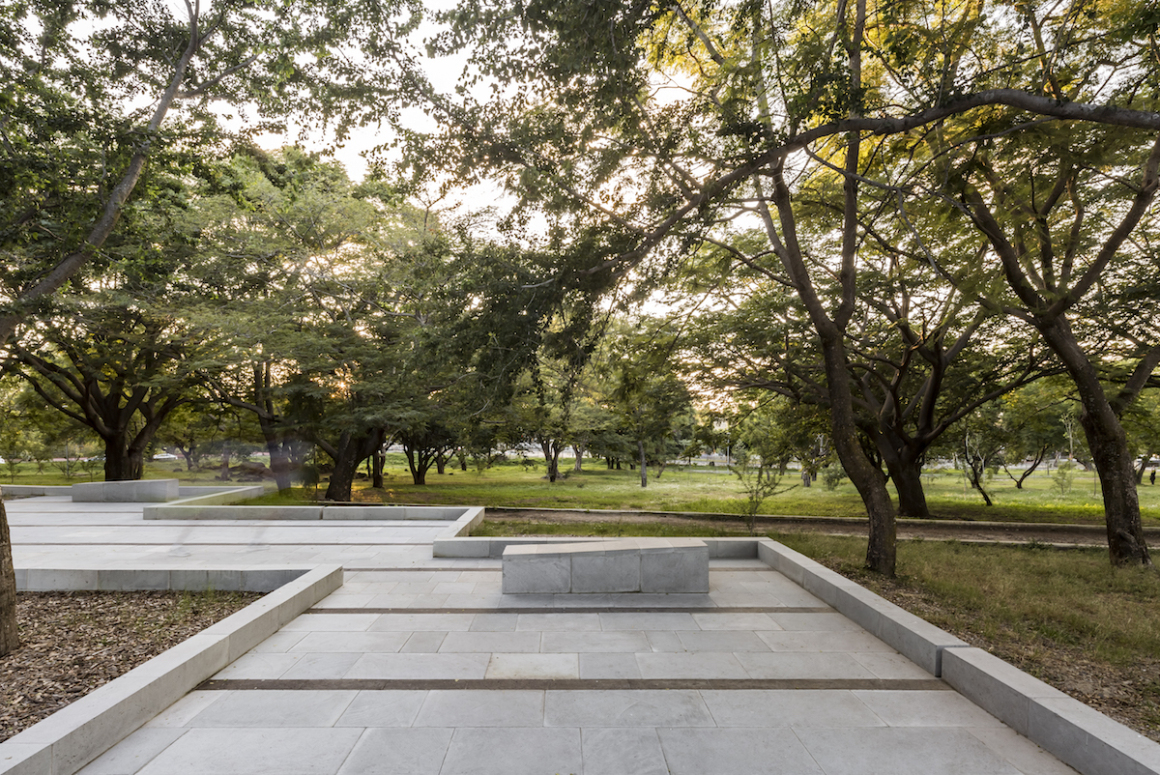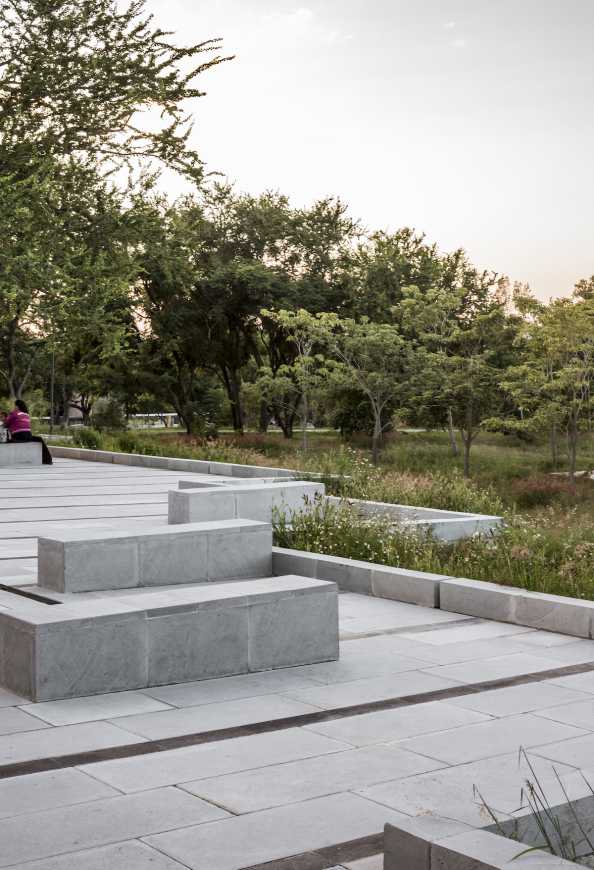 除此之外,现场新种植的500多棵树都是峡谷地区特有的物种,为巩固这一城市森林做出了卓越贡献。
More than 500 trees have been planted, all endemic species of the gorge, to contribute to the consolidation of this urban forest.
设计通过石墙结构围合空间,作为城市的过渡边界,与自然景物形成对比,更加戏剧化地诠释了观景者的游览体验。
The proposed structures act as urban thresholds dramatizing the viewer's experience, through the spatial compression that the stone walls produce.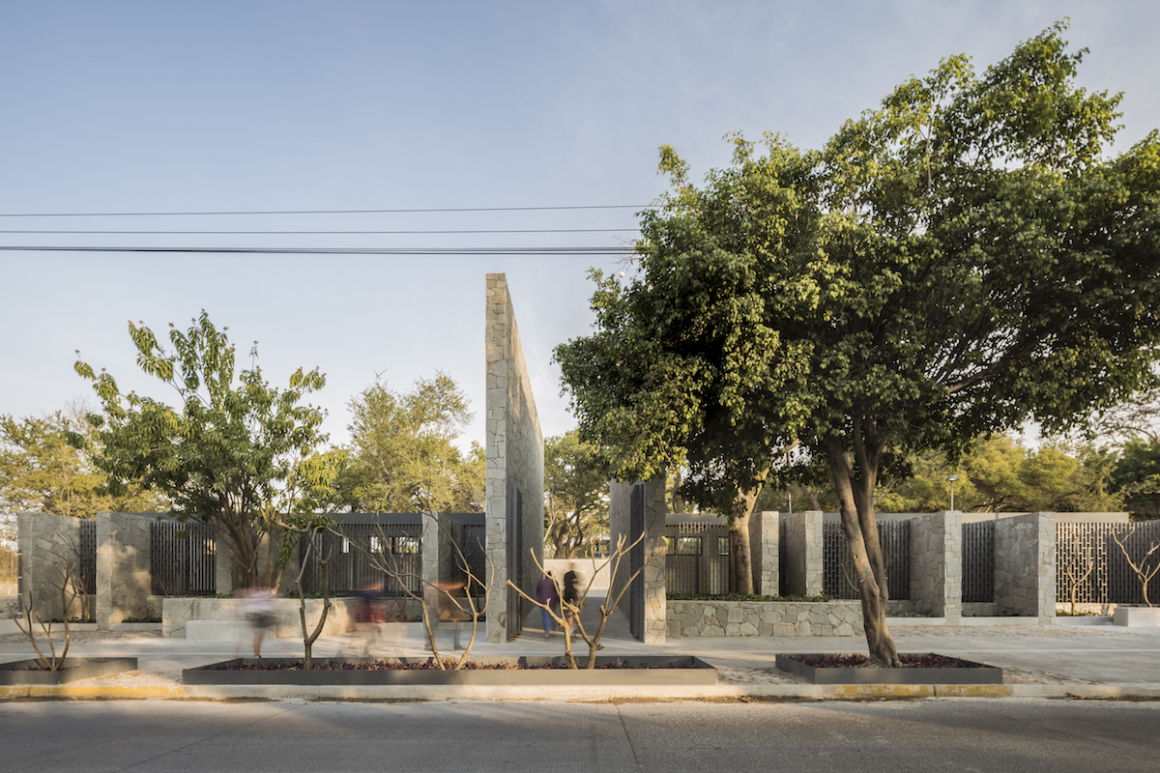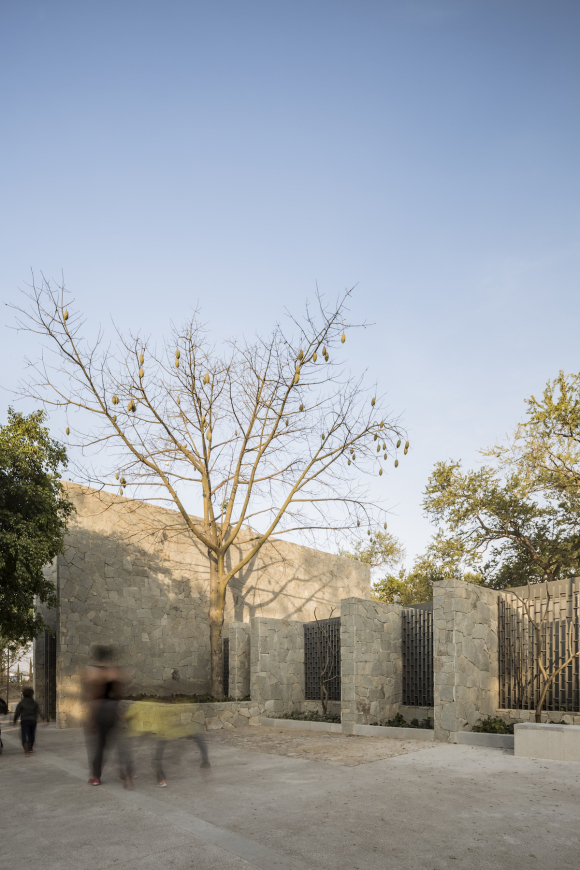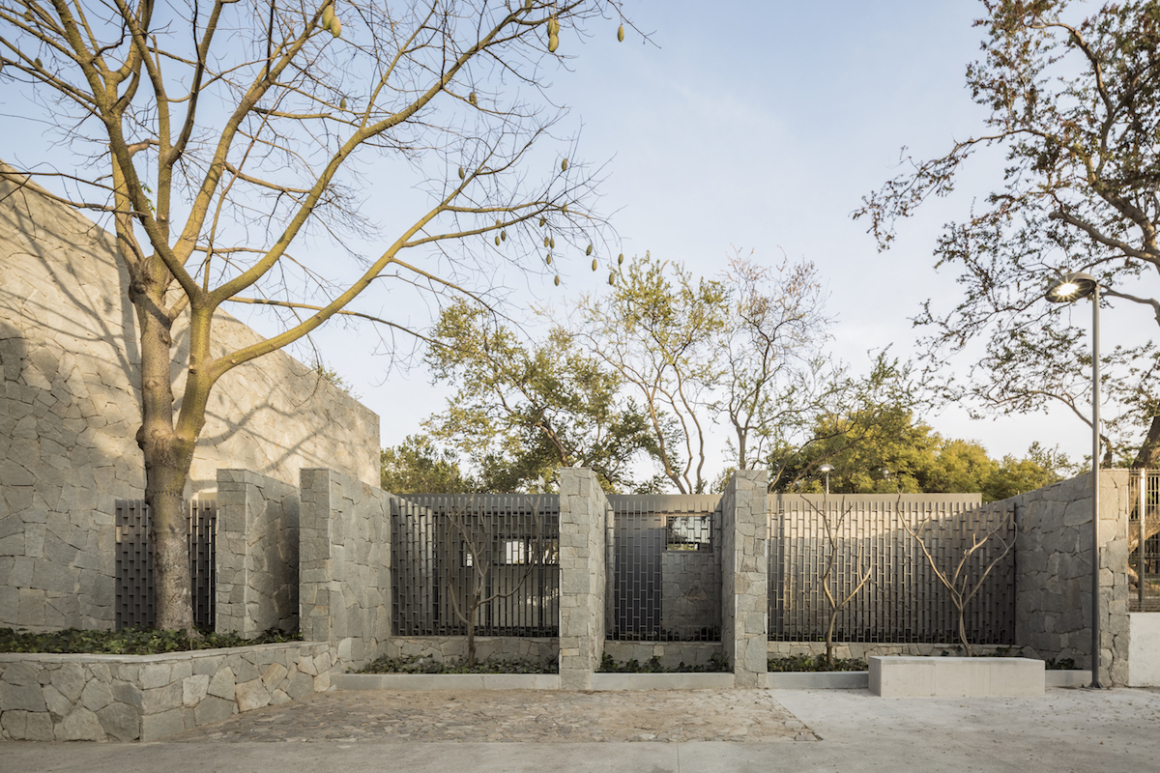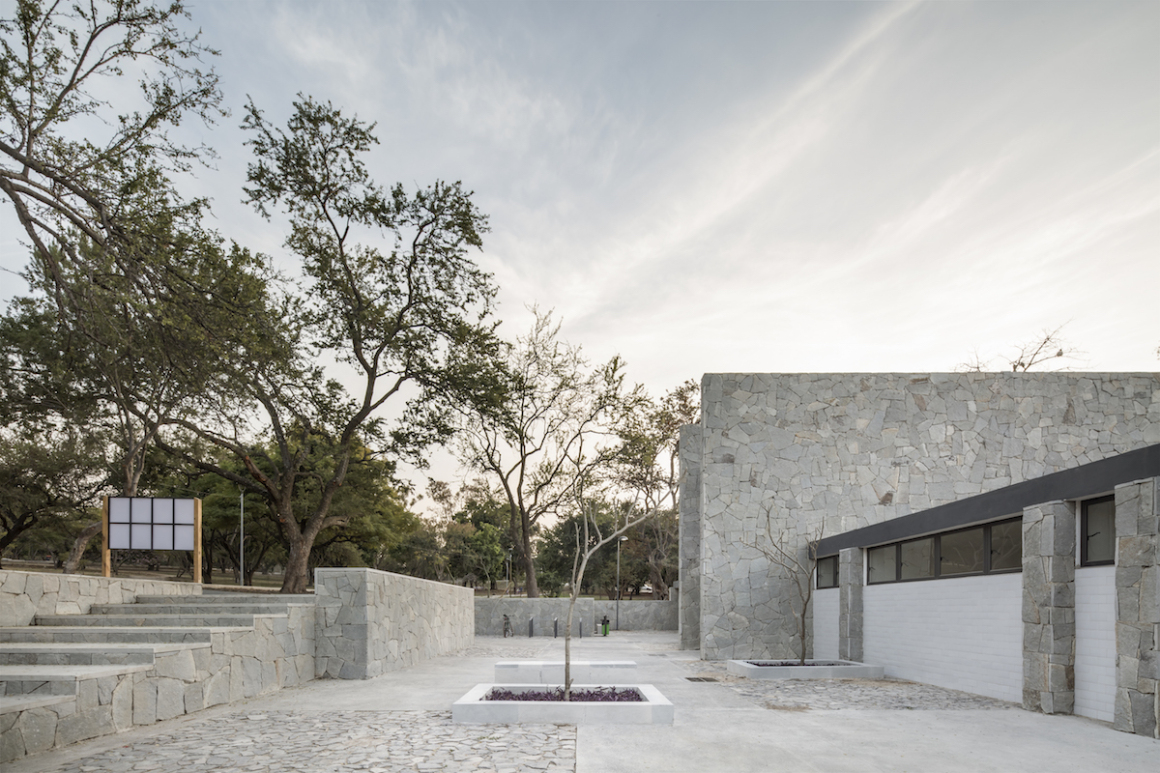 设计团队与当地的邻里团体一起讨论,决定建设一个构筑亭,作为公园便利设施的一部分,为社区的不同用途提供一个阴凉空间。最终在一组新的植物群之间设置了这样一个金属结构,方便人们环视整个公园的壮观景色。
As part of the park's amenities, together with neighborhood groups in the area, we decided to include a pavilion that would provide a shadow space for different uses of the community. The result is a metallic structure that was placed around a set of new trees, with extraordinary views of the whole park.
▼总平面图 Master Plan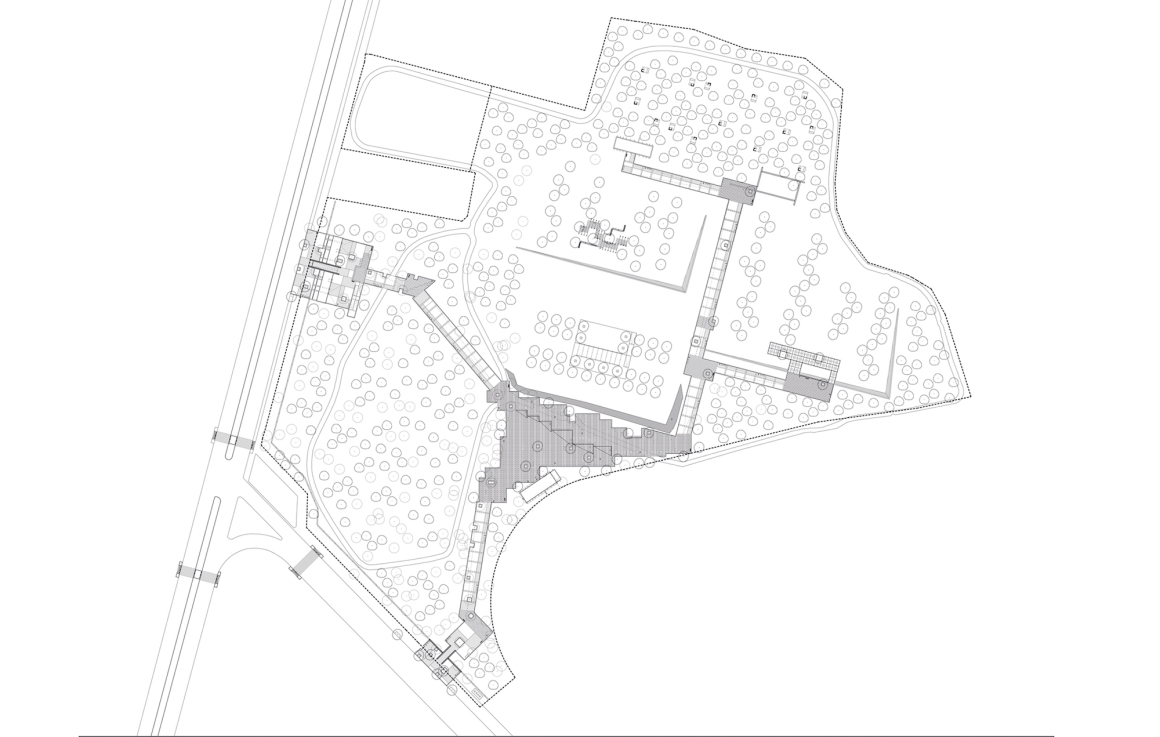 ▼公园入口平面图 Entrance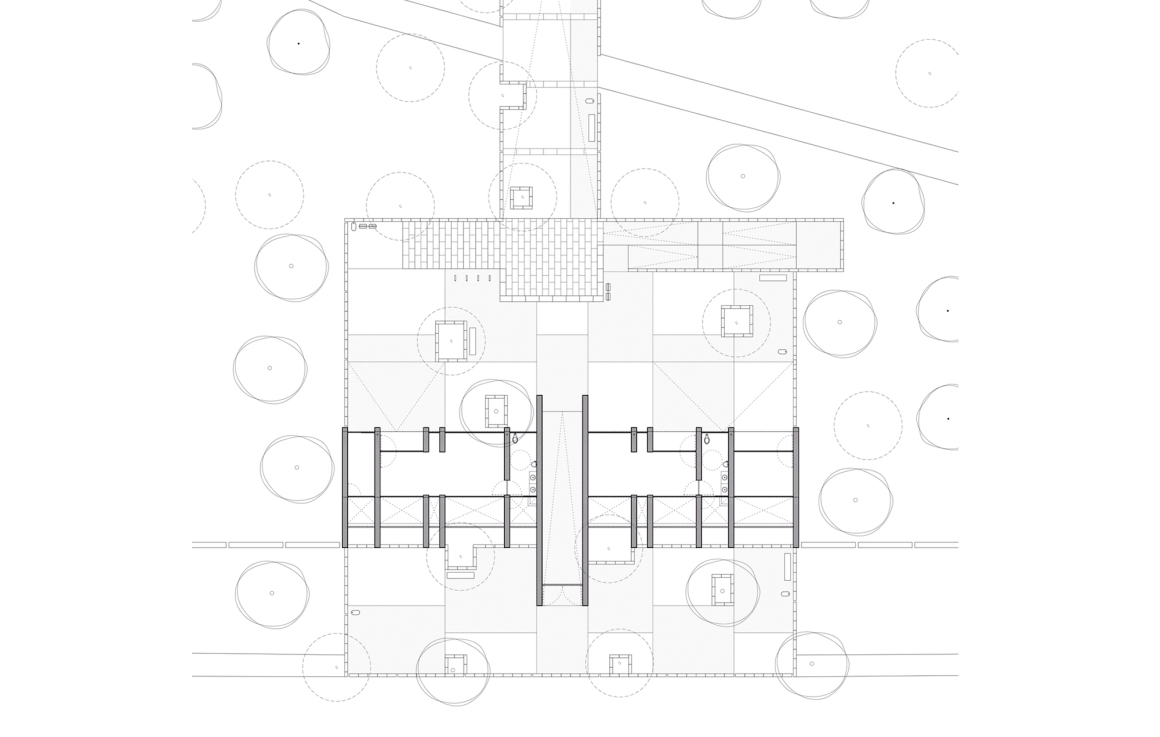 ▼公园广场平面图 Plaza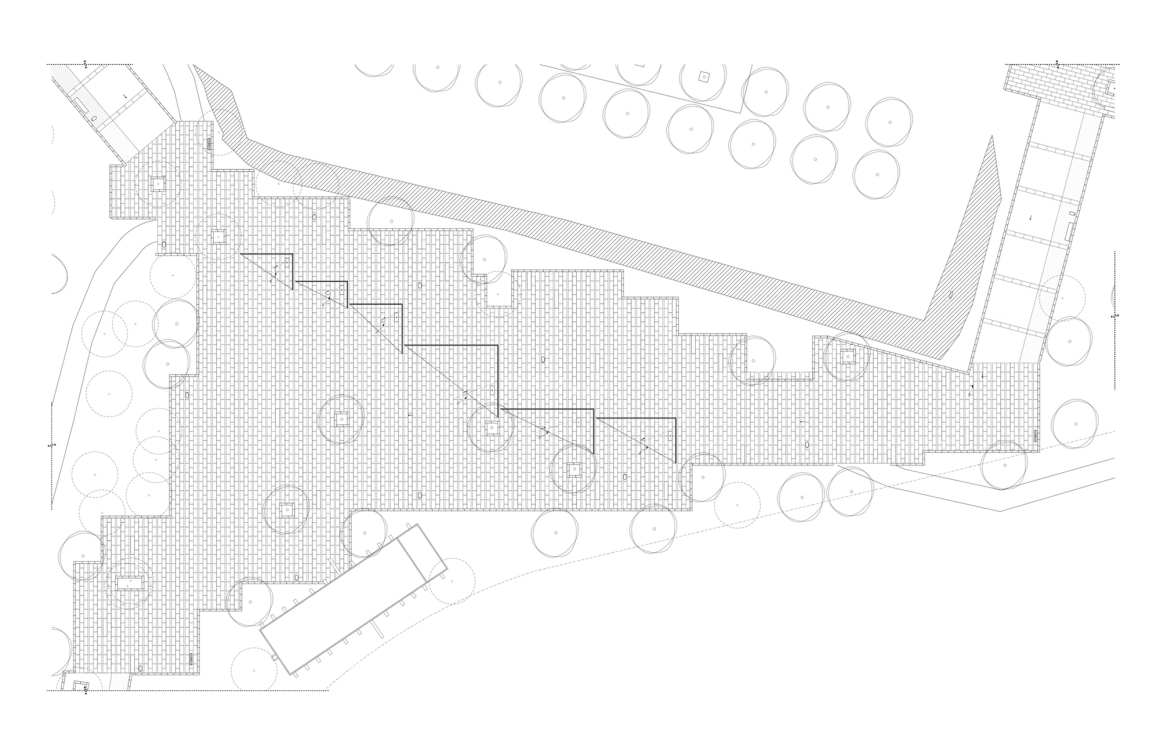 ▼公园立面图 Elevation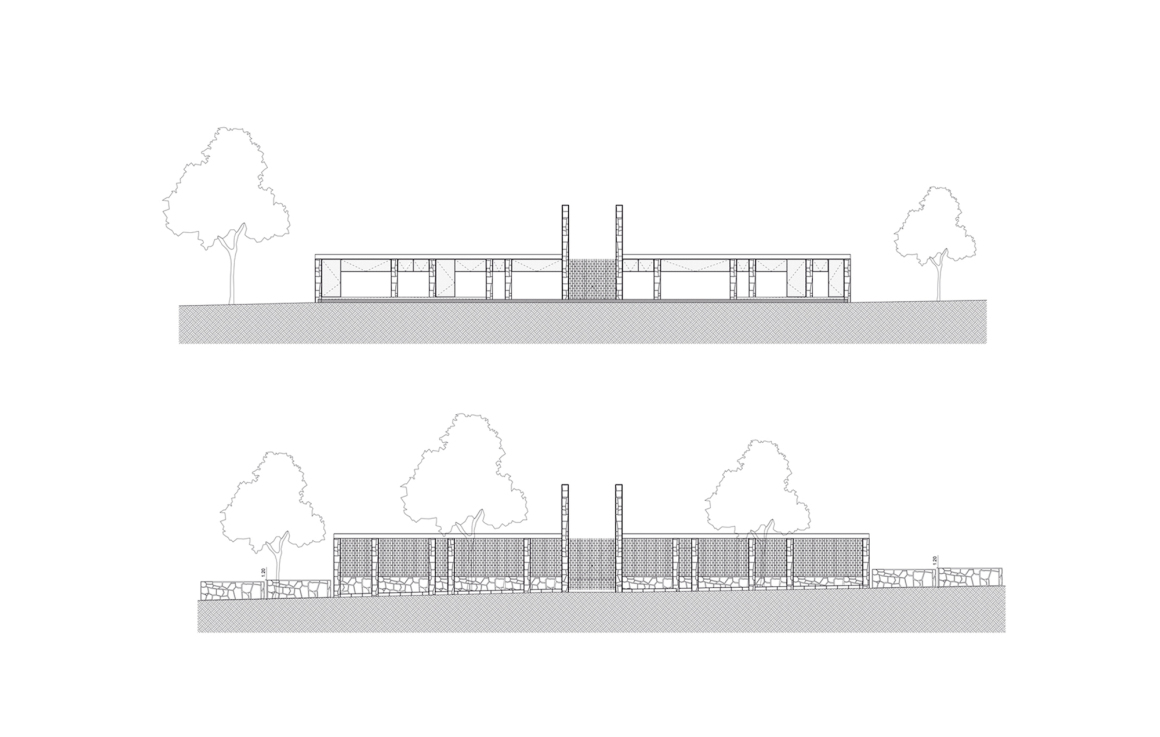 ▼公园剖面图 Section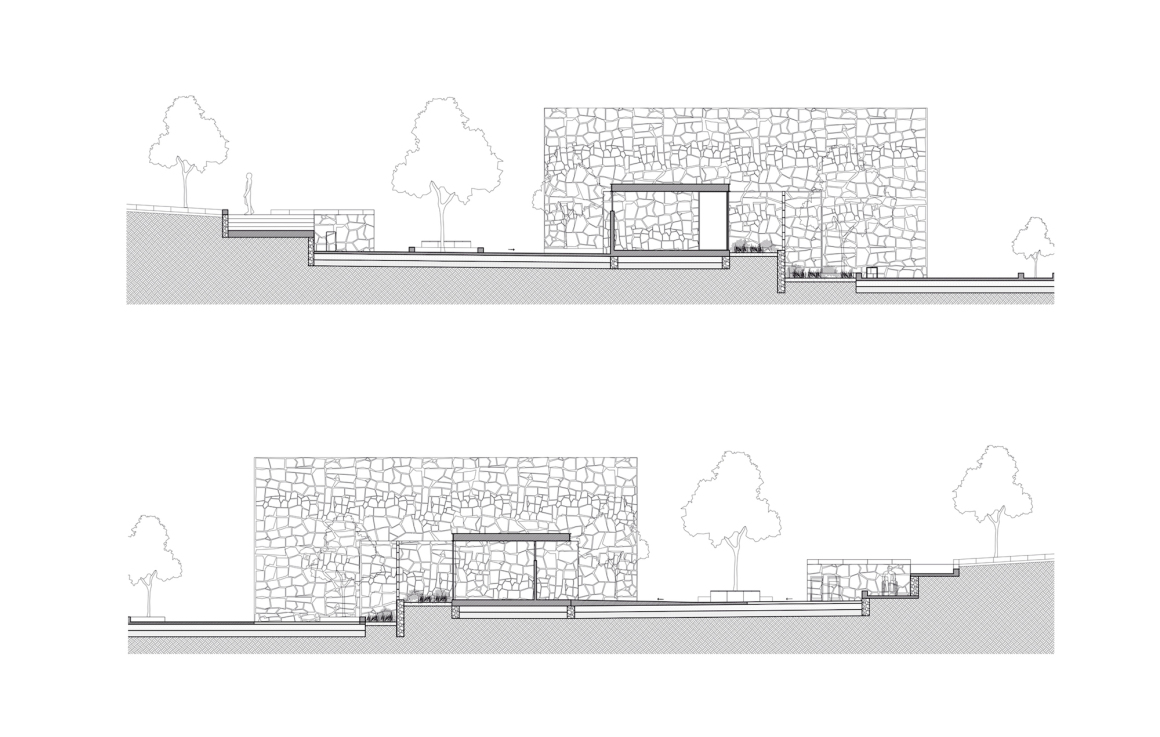 ▼广场剖面图 Section – Plaza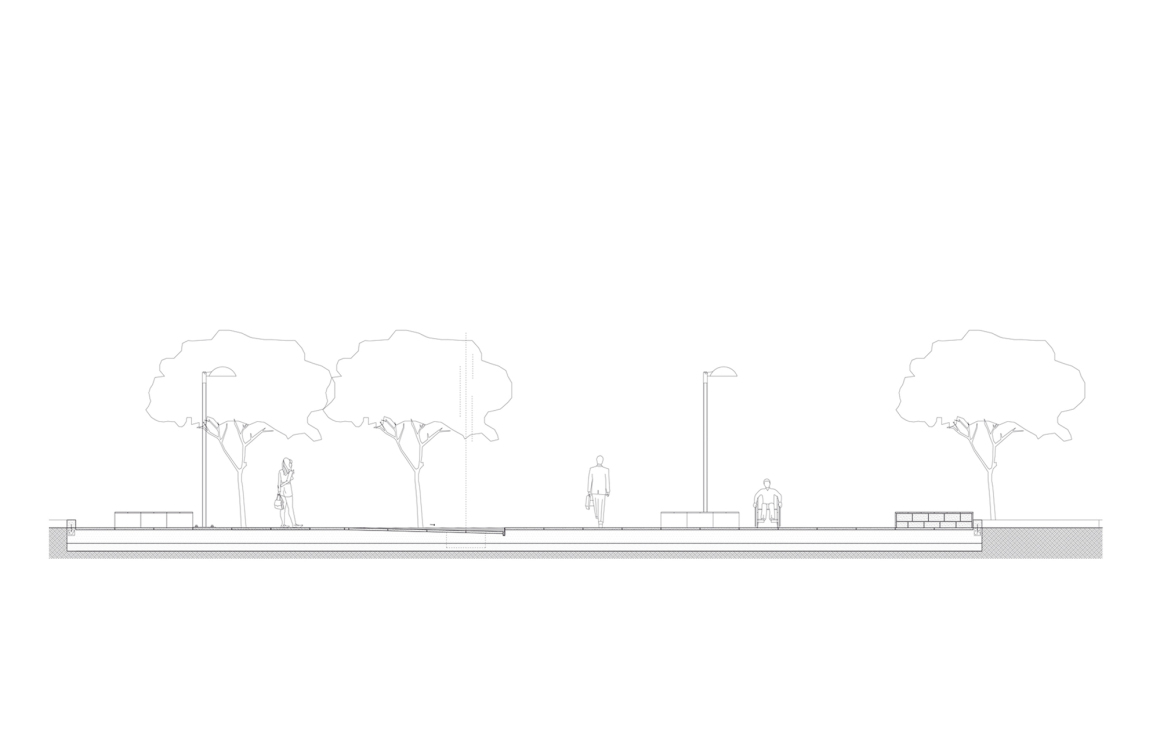 ▼广场铺装平面图 Plan – Plaza Paving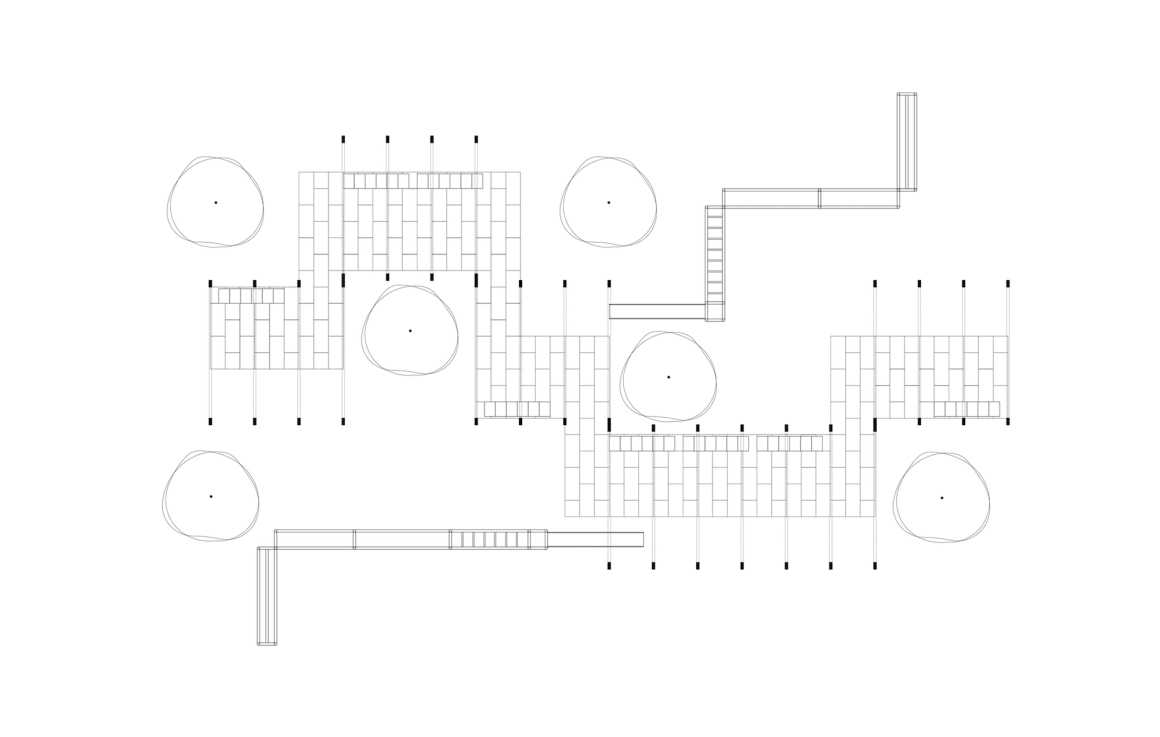 ▼广场铺装效果图 Render – Plaza Paving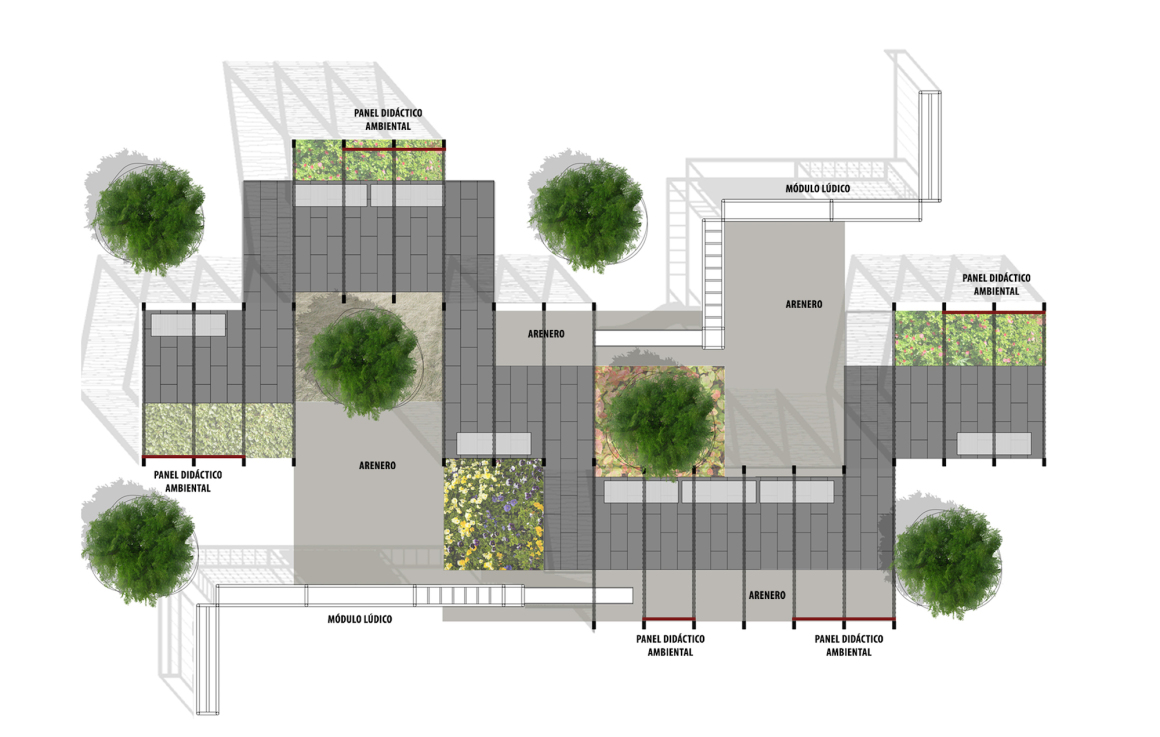 ▼公园构筑亭剖面&立面图 Pavilion – Section & Elevation
▼公园构筑亭效果图 Pavilion – Render
项目名称:温提坦自然公园
项目周期:2016-2018年
地点:墨西哥 哈利斯科州 瓜达拉哈拉市
面积:8公顷
景观设计:SPRB建筑事务所 – Laura Sánchez Penichet, Carlos Rodríguez Bernal
合作者:瓜达拉哈拉市公共空间项目局 – Ricardo Valdivia, Lidia Nájera, Cristina García, Daniel del Toro
施工:瓜达拉哈拉公共工程局
摄影:César Bejar
Project name: Huentitán Natural Park
Date: 2016-2018
Location: Huentitán. Guadalajara, Jalisco
Surface: 8 hectares
Lanscape architects: SPRB arquitectos – Laura Sánchez Penichet, Carlos Rodríguez Bernal
Collaborators: Public Space Projects Directorate of the Municipality of Guadalajara – Ricardo Valdivia, Lidia Nájera, Cristina García, Daniel del Toro
Construction: Public Works Directorate of Guadalajara
Photography: César Bejar
更多 Read more about: SPRB arquitectos