位于斯旺西的SA1海滨项目旨在将威尔士亲王码头与城市的其他部分重新连接起来。SA1的愿景是把它变成一个"活泼、吸引人的水边目的地,培育一个以创新、现代化和灵活性为重点的高标准的城市设计和建筑"。
The development of SA1 waterfront in Swansea aims to reconnect the Prince of Wales Dock to the rest of the city. The vision for SA1 is for it to be a 'lively, attractive waterside destination, fostering a high standard of urban design and architecture with an emphasis on innovation, modernity and flexibility'.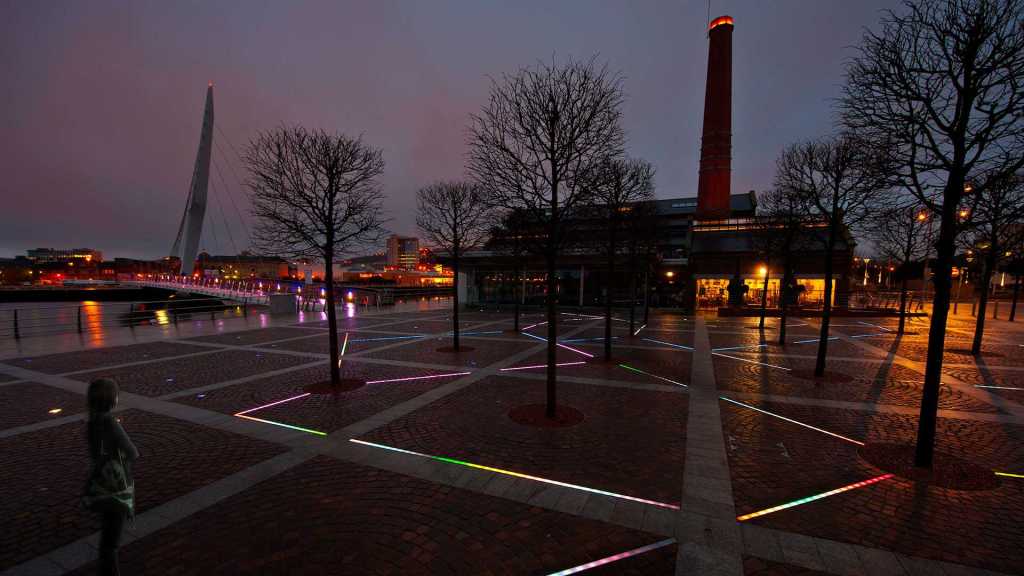 在开发过程中,Ice square形成了一个关键的公共领域空间,同时也是威尔金森爱尔建筑师桥(Wilkinson Eyre architects bridge)的着陆点。
The Ice House Square forms a key public realm space in the development as well as a landing point for the Wilkinson Eyre architects bridge.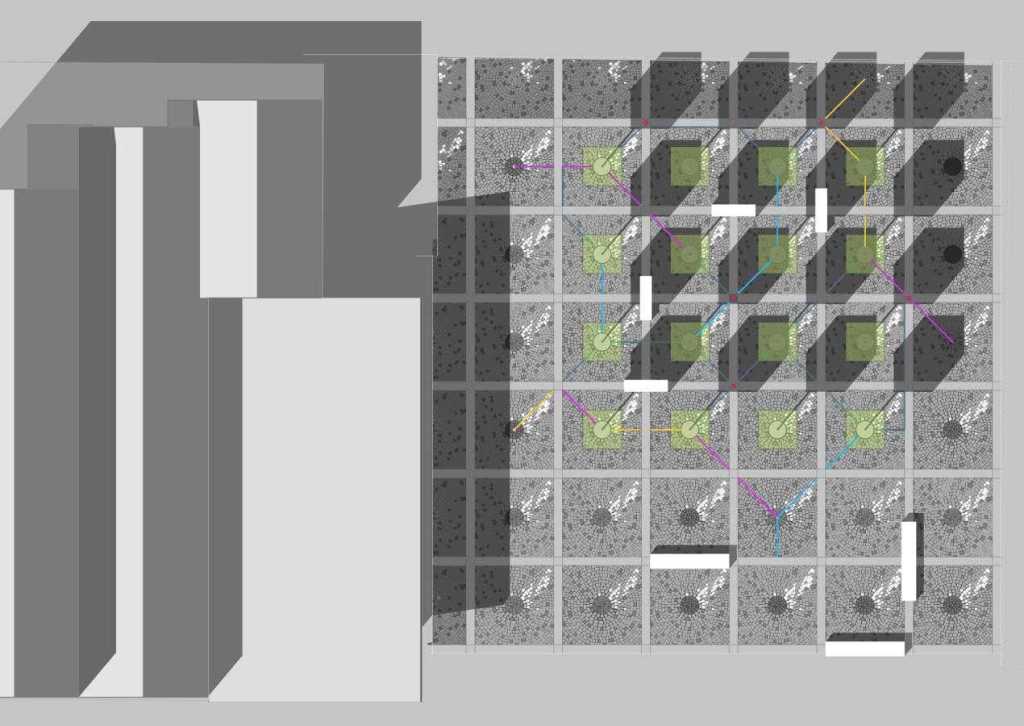 平面图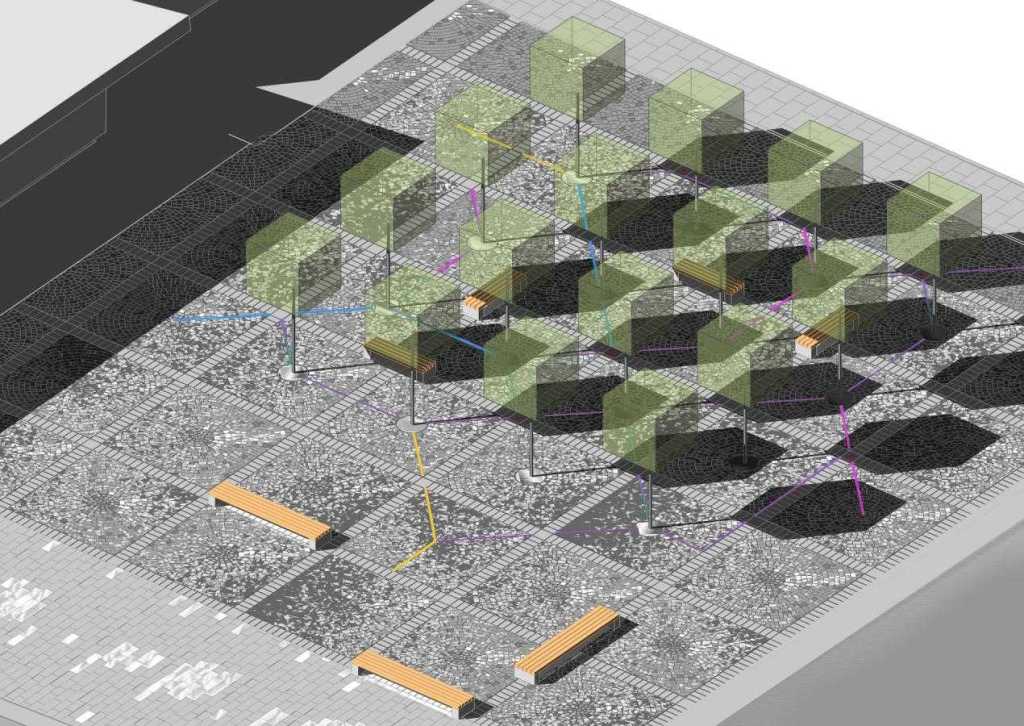 广场的设计是基于一个正式的矩形网格,无缝连接到河滨步道和周围的发展。广场抽象的定位质量由16棵装箱树和照明交互网格加强。艺术作品创造了一个非正式覆盖在铺装网格使用嵌入式LED可编程条形照明。人们在广场上的存在触发了隐喻性的光之房,同时也突出了他们运动的方向。当灯的安装没有被触发时,它就会随着时间的流逝而轻轻地跳动,并在新的一年,圣大卫和瓦伦丁的特定的日子里进行单独的编辑。
The design of the square is based on a formal rectangular grid seamlessly connecting with the riverfront promenade and the surrounding developments. The abstract placemaking quality of the square is accentuated by 16 boxed trees and a lighting interactive grid. The art work creates an informal overlay over the paving grid using embedded LED programmable strip lighting. The presence of people in the square triggers off metaphorical rooms of light as well as accentuates the direction of their movement. When the light installation is not triggered it pulses gently with random flows of light and with individual programming on specific days such New Year, St Davids and Valentine.
ice house square_CITY-OF SWANSEA_2012-06.pdf (2 MB)
ice house square_MONDO_2012.pdf (533 KB)
ice house square_WORLD CLASS WALES_2012.pdf (14 MB)
Location: Swansea Wales
Client: Swansea City Council and the Welsh Assembly
Design team: Peter Fink + Urban Projects
更多:Studio Fink