本文由 x-studio 授权mooool发表,欢迎转发,禁止以mooool编辑版本转载。
Thanks x-studio for authorizing the publication of the project on mooool. Text description provided by x-studio.
x-studio:Oawa山是日本神山镇的一片神圣的森林保护区,x-studio的设计师Ivan Juarez构思了一种新的方法来处理日本Oawa山的这片自然景观。鉴于该地区被一片主要植被为日本扁柏和日本柳杉的常绿林地所覆盖,该项目展馆"两者之间(In-between)"的杉木空间,采用了一系列可融入自然环境的扁柏和杉木树干形成的垂直元素支撑而成。
x-studio:Ivan Juarez of x-studio has conceived a new approach to the natural landscape of Oawa mountain, a protected and sacred forest located in the town of Kamiyama, Japan. The region is covered by evergreen woodland where the predominant vegetation includes trees of hinoki Japanese cypress and sugi Japanese cedar. In-between pavilion consists of a sugi wooden space generated from two elevated planes supported by a series of vertical elements -trunks of hinoki and sugi- that merge together with the natural environment.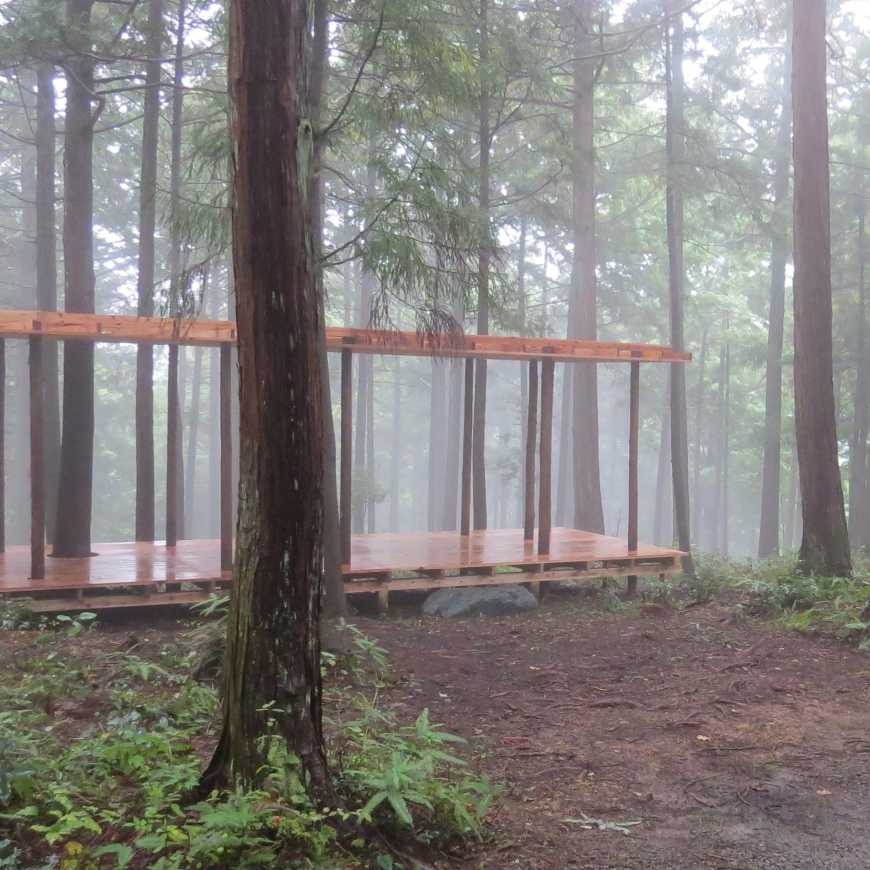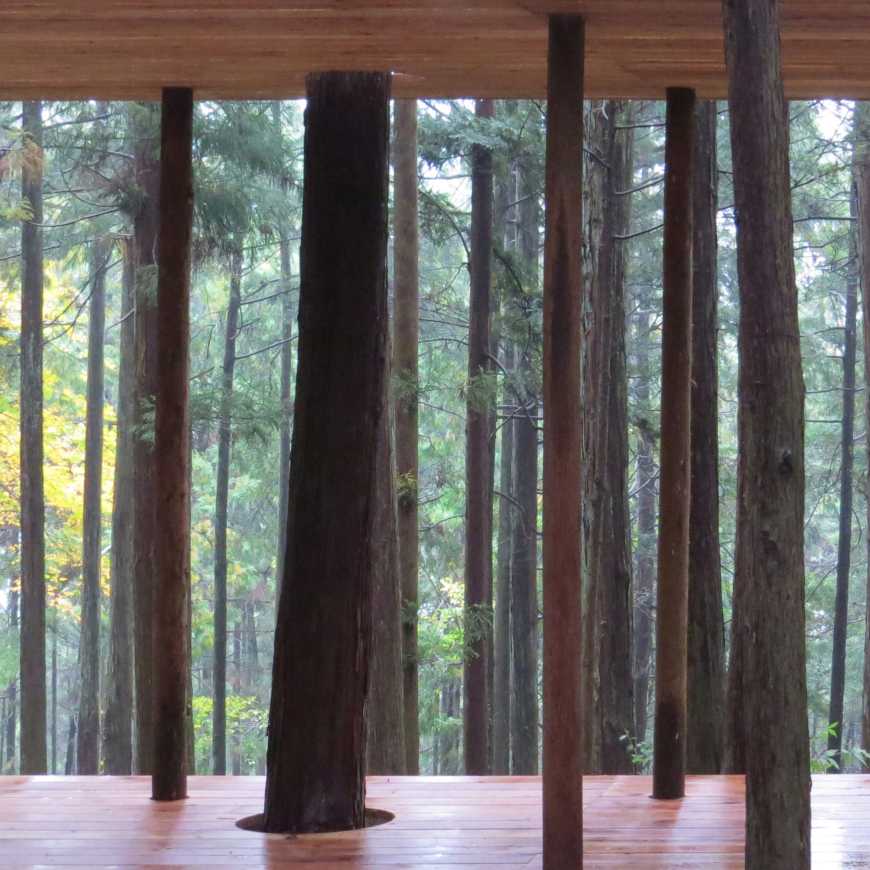 其宽阔的框架暗示表明了森林也可作为一个新的参考视角,展馆通过这种方式向日本传统的水墨画致敬。
The wide frame suggests a fragment of the forest as a new viewpoint of reference. In this way, the pavilion pays homage to the traditional black-ink Japanese paintings made on landscape formats.
▼结合水墨画的效果图 Sketch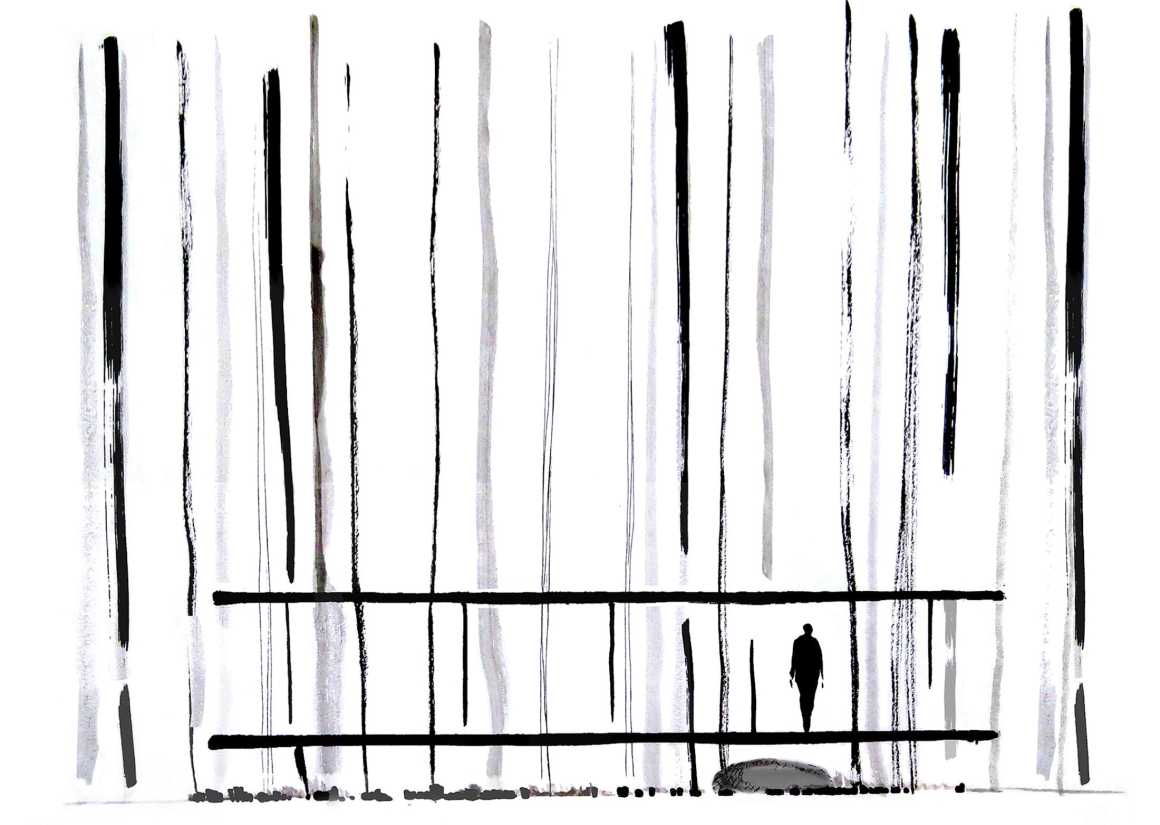 ▼项目平面图 master plan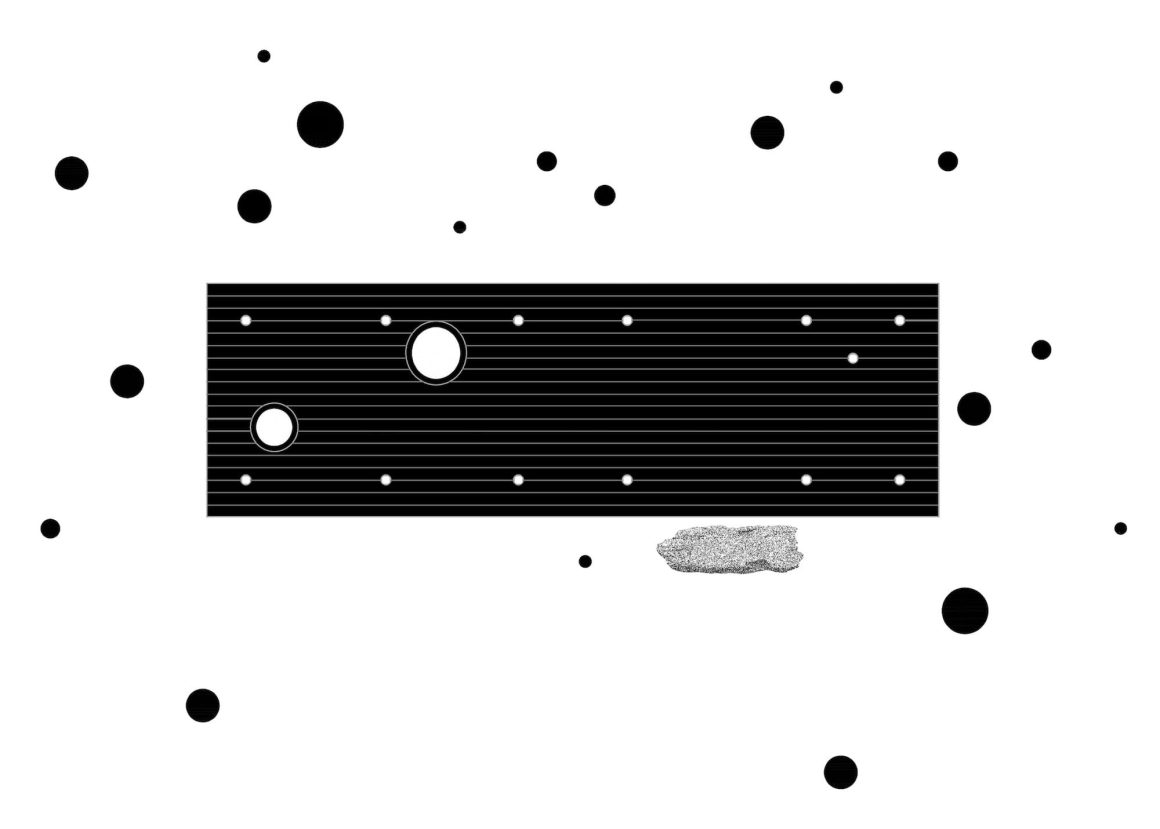 ▼场地平面图 Site plan
这是一个没有特定限制的空间,展馆与周围的植被相融合,将视觉边界扩展成一个大的立体画布。参观者可在一个蓝绿色的石头处——awa aoishi进入展馆,这里木材的香气和声音,以及树皮的纹理与产生嗅觉、触觉和视觉体验的感官形成了对话。
The project is drawn as a space that does not end in specific limits, but merges with the surrounding vegetation expanding the visual boundaries transforming into a large three-dimensional canvas. The visitor enters through a blue-green stone -awa aoishi- and from there, the aroma and sound of wood, along with the texture of barks dialogue with the senses producing olfactory, tactile and visual experiences.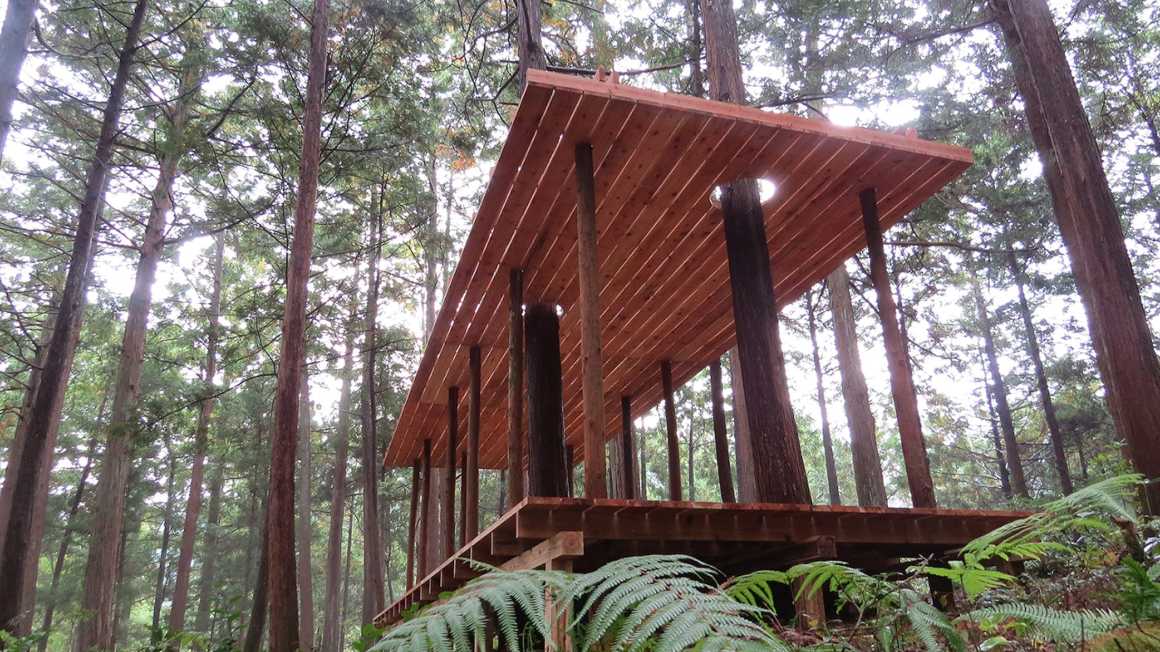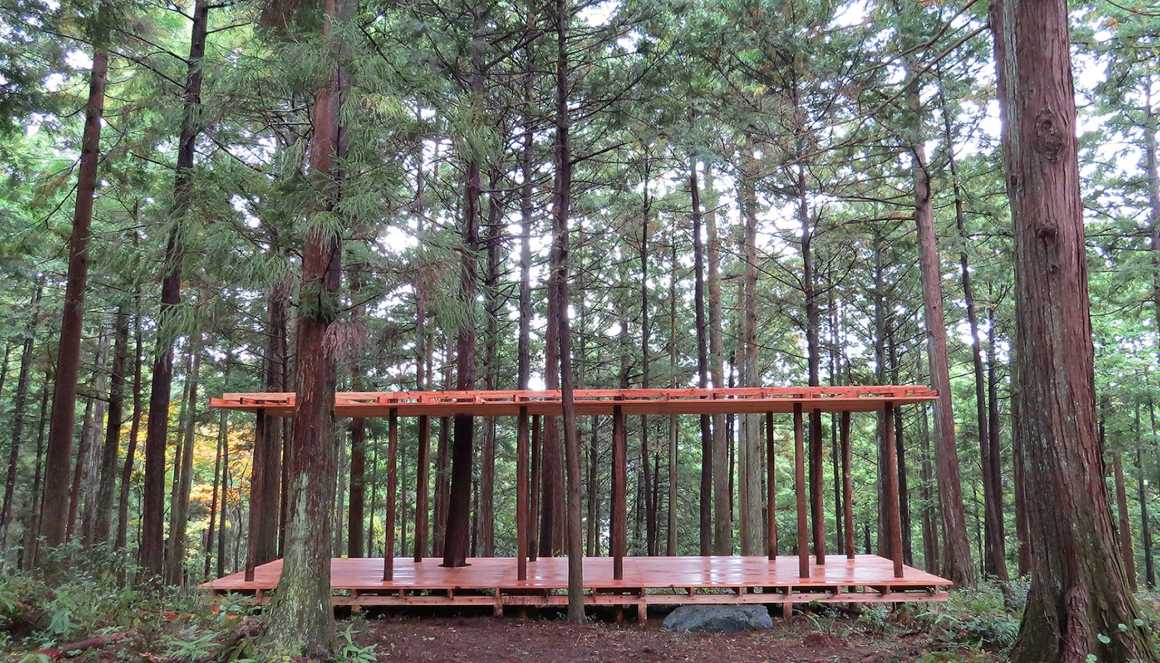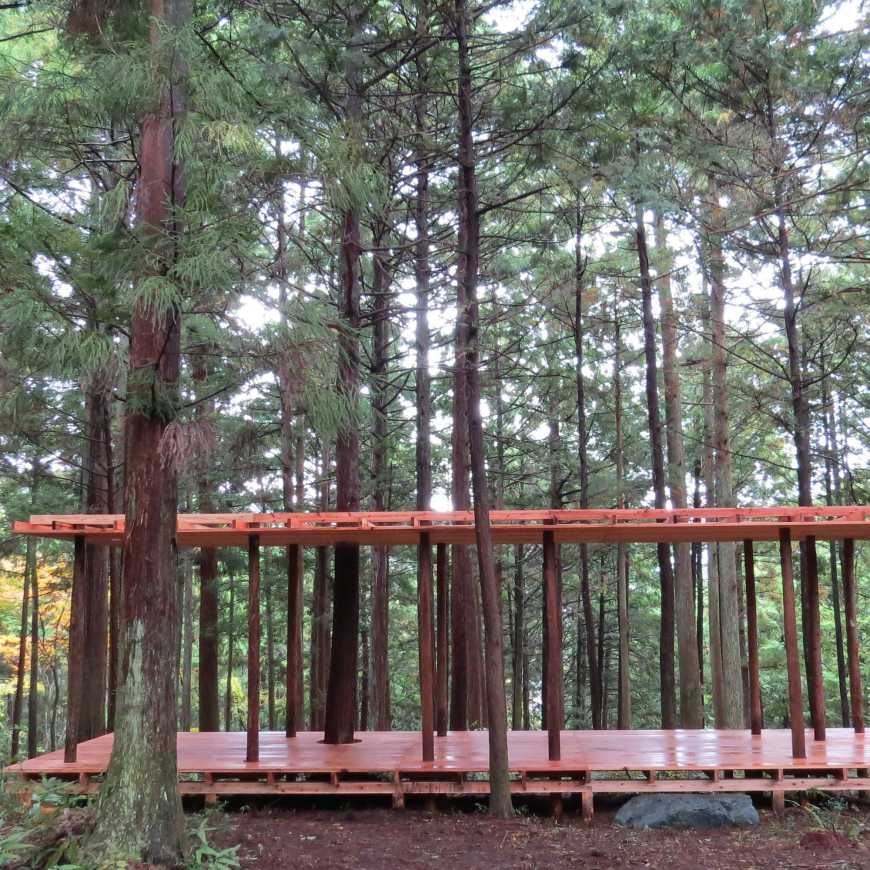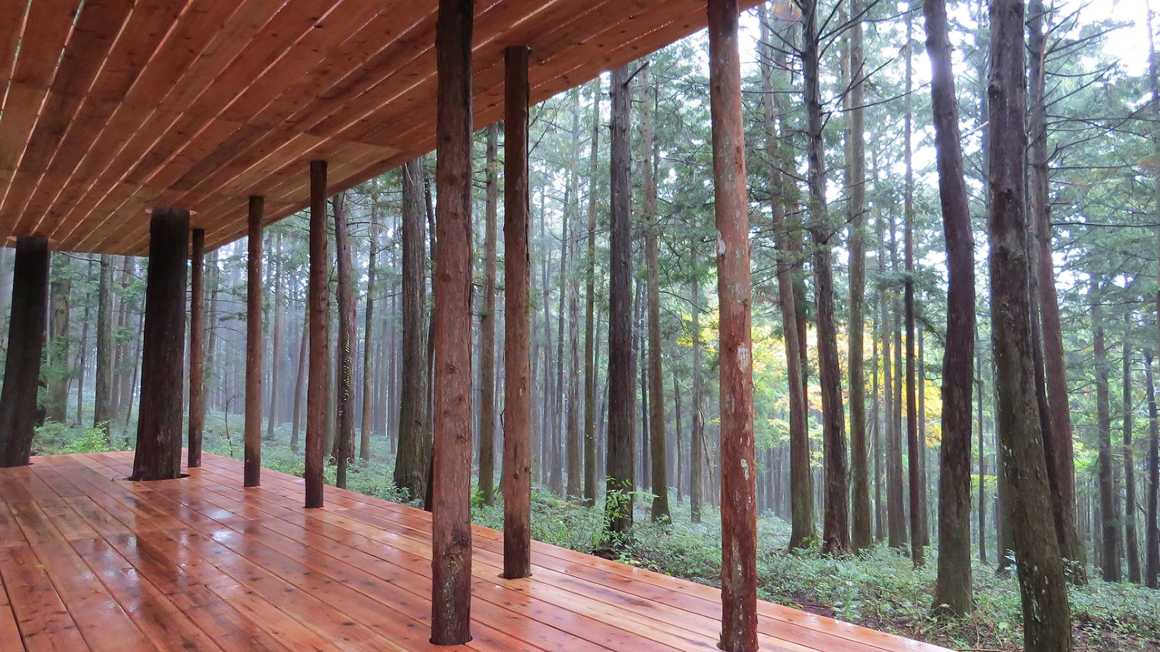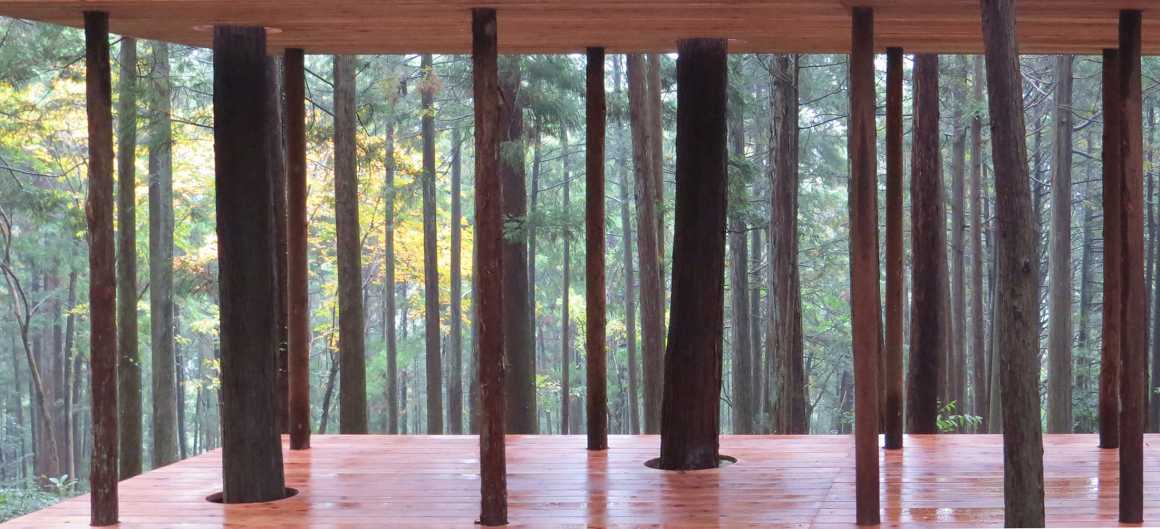 展馆是在当地社区的参与下,使用传统的日本技术建造而成的。它的建设也是神山县林业管理计划的一部分。
In-between pavilion has been built using traditional Japanese techniques with the knowledge and participation of the local community. Its construction has been part of Kamiyama's forestry management program.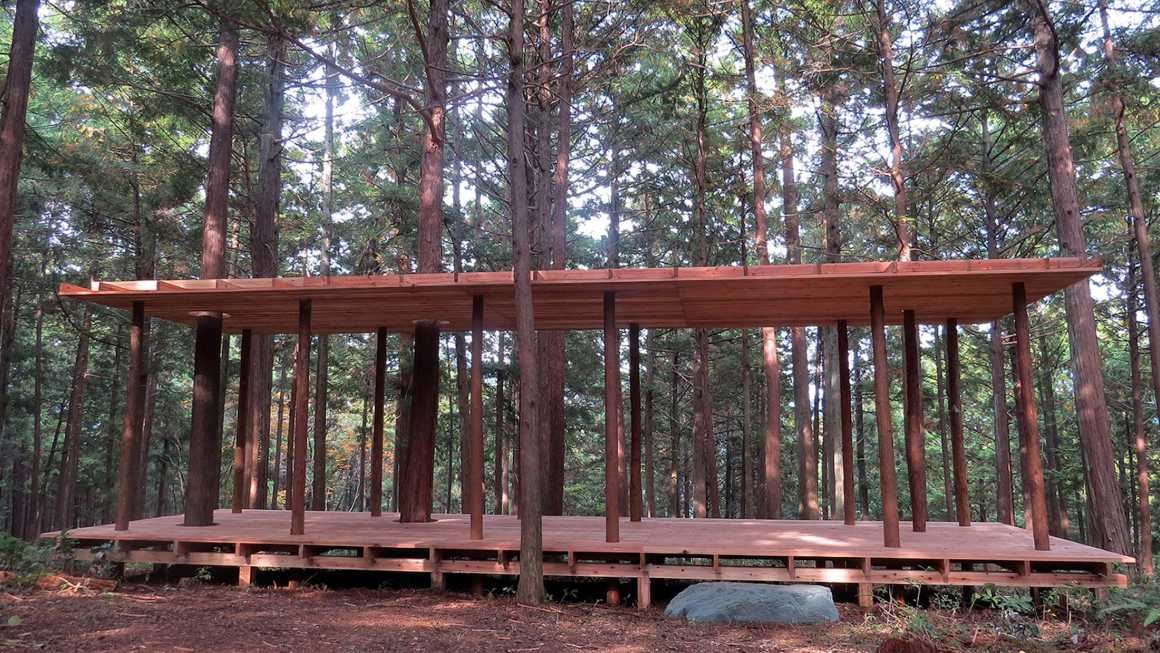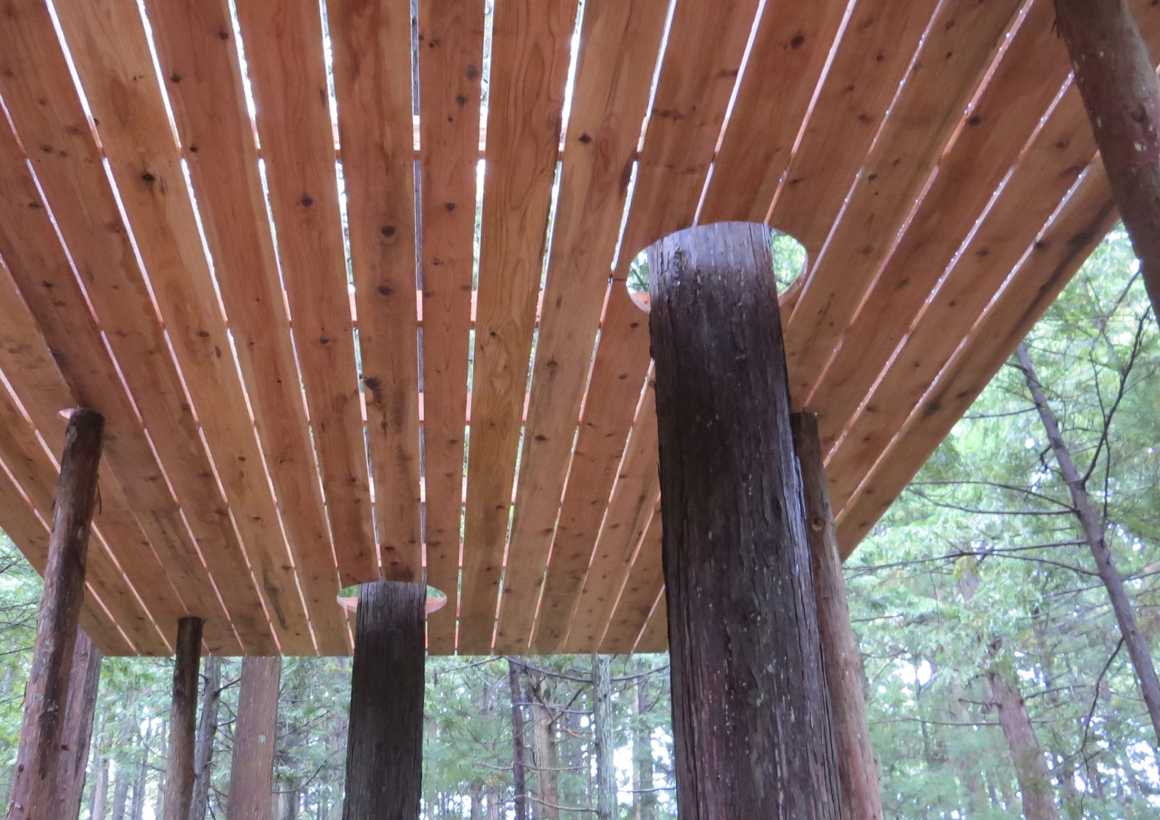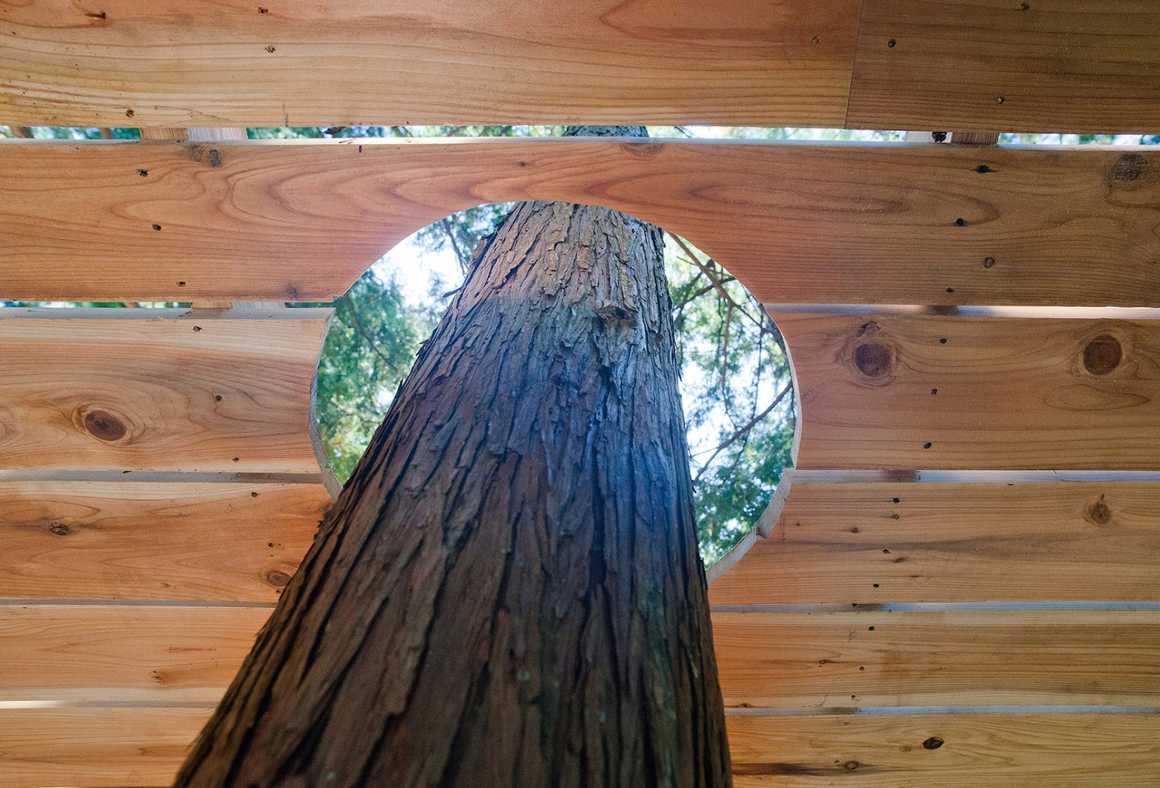 ▼项目模型 Model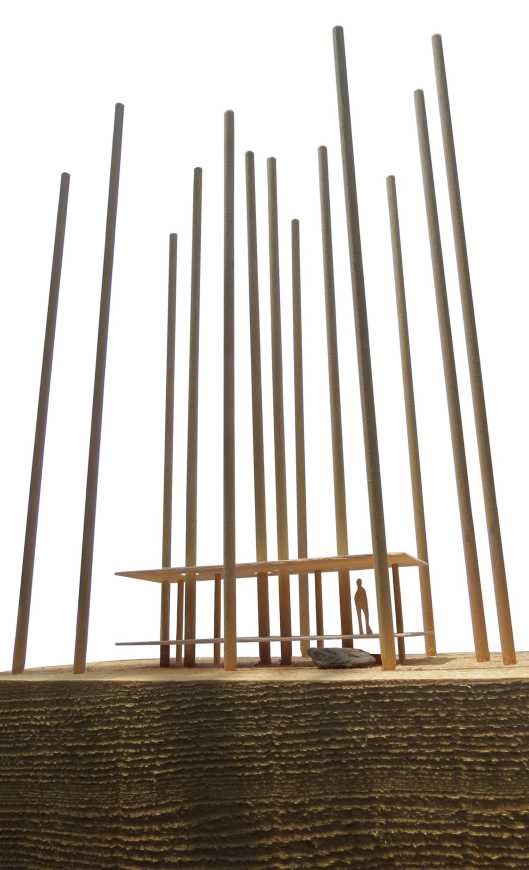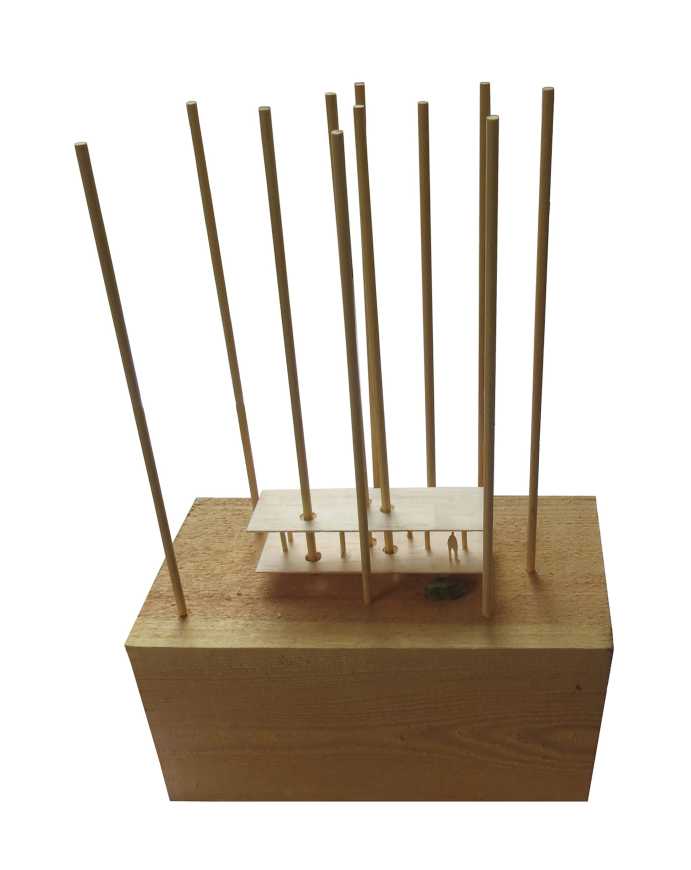 地点:日本 神山 Oawa山
完成年份:2017年
设计:x-studio
景观面积:30平方米
照片:x-studio
客户:kamiyama社区
项目使用的品牌/产品:hinoki and sugi wood
设计师:x-studio伊万华雷斯
建设:当地社区Kamiyama + Ivan Juarez
策展人:Keiko Kudo
赞助:KAIR and Green Valley Association
Location: Oawa mountain, Kamiyama, Japan
Completion Year: 2017
Design: x-studio – Ivan Juarez . www.x-studio.tv
Landscape Area: 30sqm
Photo credits: x-studio
Clients: Community of kamiyama
Brands / Products used in the project: hinoki and sugi wood
Credits:
x-studio: Ivan Juarez
Construction: local community of Kamiyama + Ivan Juarez
Curator: Keiko Kudo
Support: KAIR and Green Valley Association
更多 Read more about: x-studio