本文由Tierra Design (S)授权mooool发表,欢迎转发,禁止以mooool编辑版本转载。
Thanks Tierra Design (S) for authorizing the publication of the project on mooool, Text description provided by Tierra Design (S).
Tierra Design (s):美化新加坡最繁忙的步行街之一的挑战意味着它必须将便利性、功能性和美观性结合起来。干净、开放的人行道和优雅的台阶吸引了各种年龄的游客——带婴儿车的母亲、老年人和休养身体的人来体验购物中心的魅力。
Tierra Design (s): The challenge of landscaping one of the busiest pedestrian malls in Singapore, meant that it had to blend convenience and functionality with beauty. Clean, open sidewalks and elegant steps invite visitors of all ages – mothers with prams, the elderly and physically challenged to experience the mall's glamour.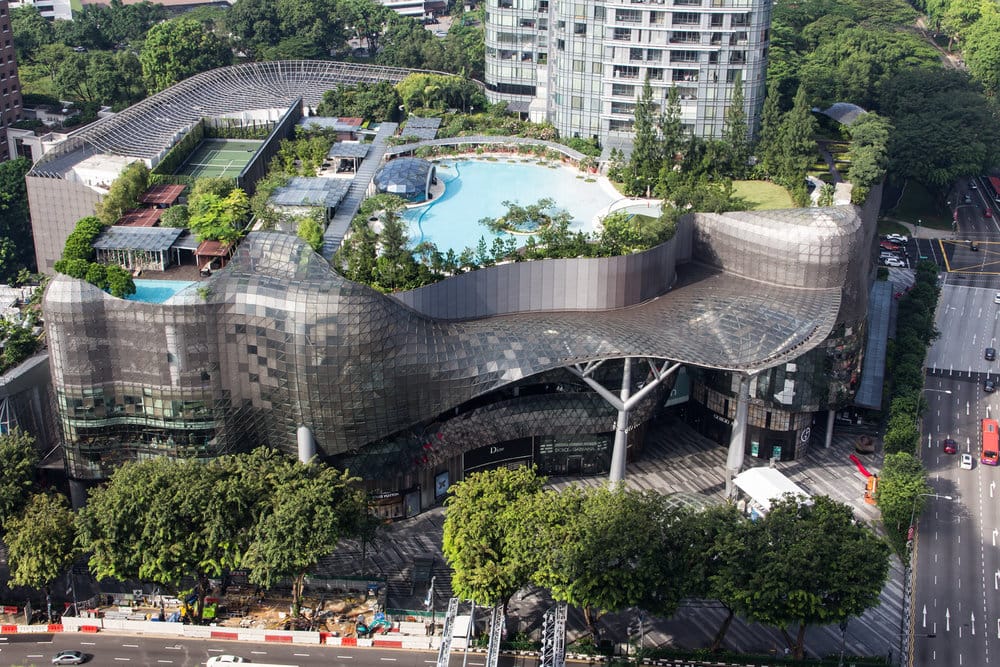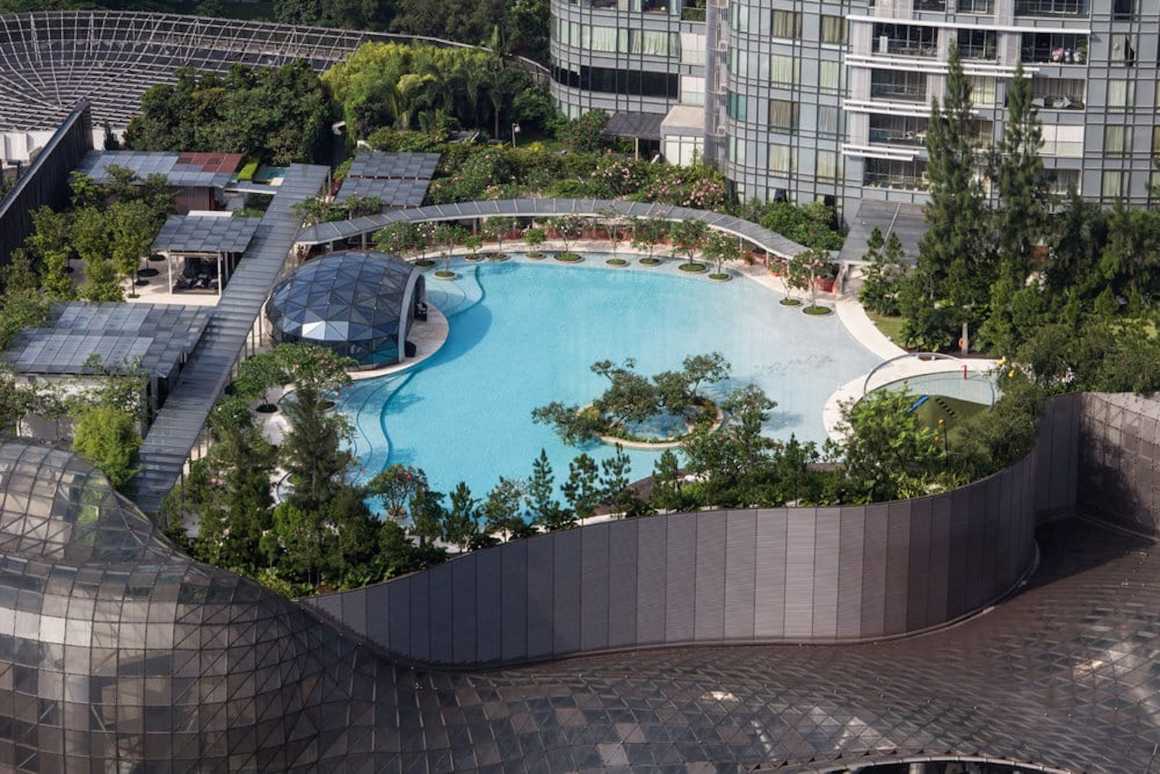 郁郁葱葱的绿地点缀着帕特森路和果园大道的人行道。沿着果园路,一堵绿色的垂直墙横跨60米长,3米高。为了增强这个垂直花园,使用了不锈钢水槽碎片,增加了随意性,用灯光的节奏来点缀夜晚。
Lush greenery punctuates the walkways along Paterson Road and Orchard Boulevard. A verdant vertical wall, spanning 60m in length and 3m in height lines the building along Orchard Road. To enhance this vertical garden, shards of stainless steel troughs are used, adding a touch of randomness and punctuate the evening with a rhythm of lights.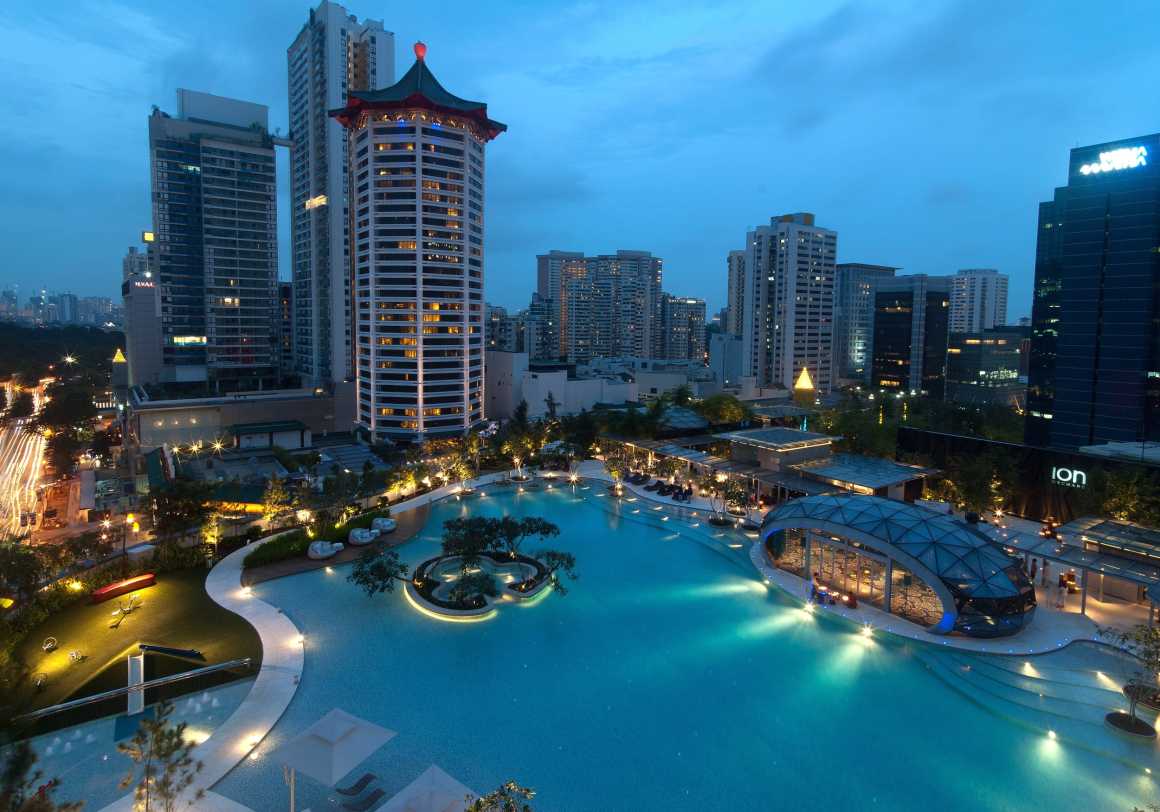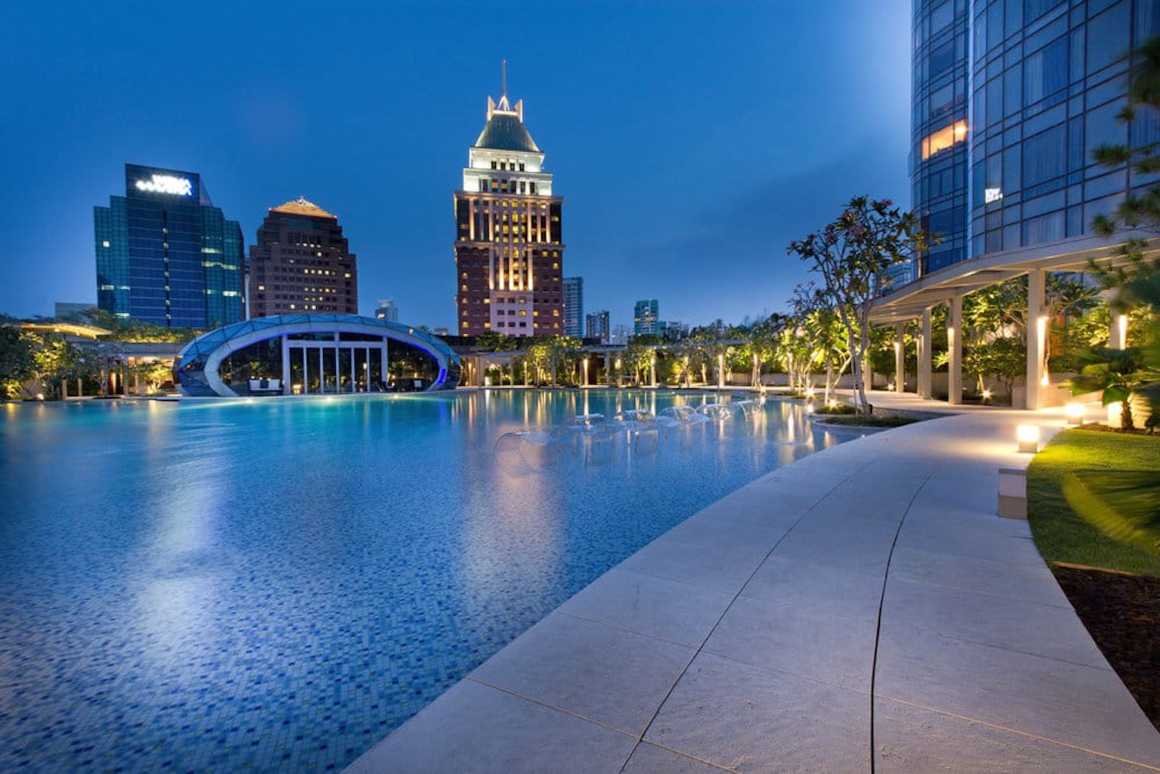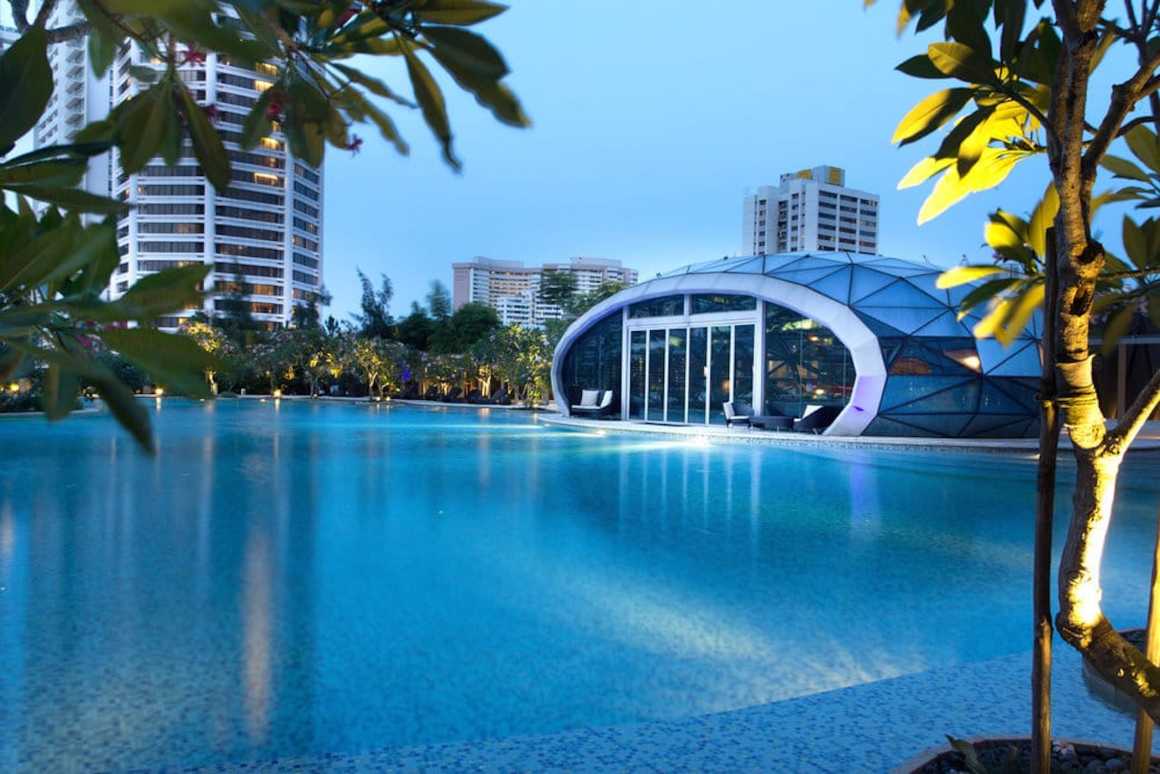 高档Orchard住宅的九层露台花园的景观设计以宁静的环境中和了周围繁忙的城市景观。开花的树木散发着水和空气的气味,精心设计的水景和反光池塘确保整个露台都能听到流水的声音。水景、种植、坡道、凉亭和建筑中的自然材料在这个城市绿洲中创造了一种温暖和与自然的亲密感。
The landscape design for this ninth-storey terrace garden of the upscale Orchard Residences neutralises the busy surrounding cityscape with a tranquil environment. Flowering trees scent the water and the air and carefully designed water features and reflecting ponds ensure that the sound of running water is heard throughout the terrace. Natural materials in the water features, the planting, ramps, gazebos and the building create a sense of warmth and intimacy with nature within this urban oasis.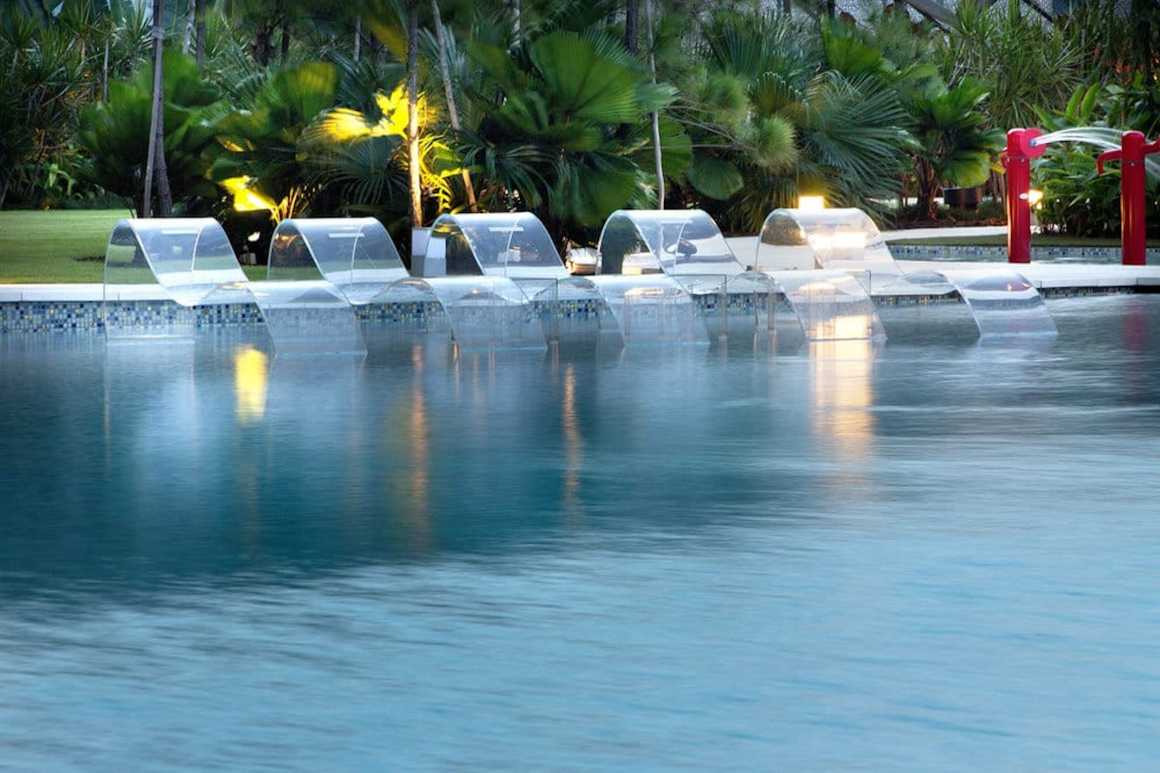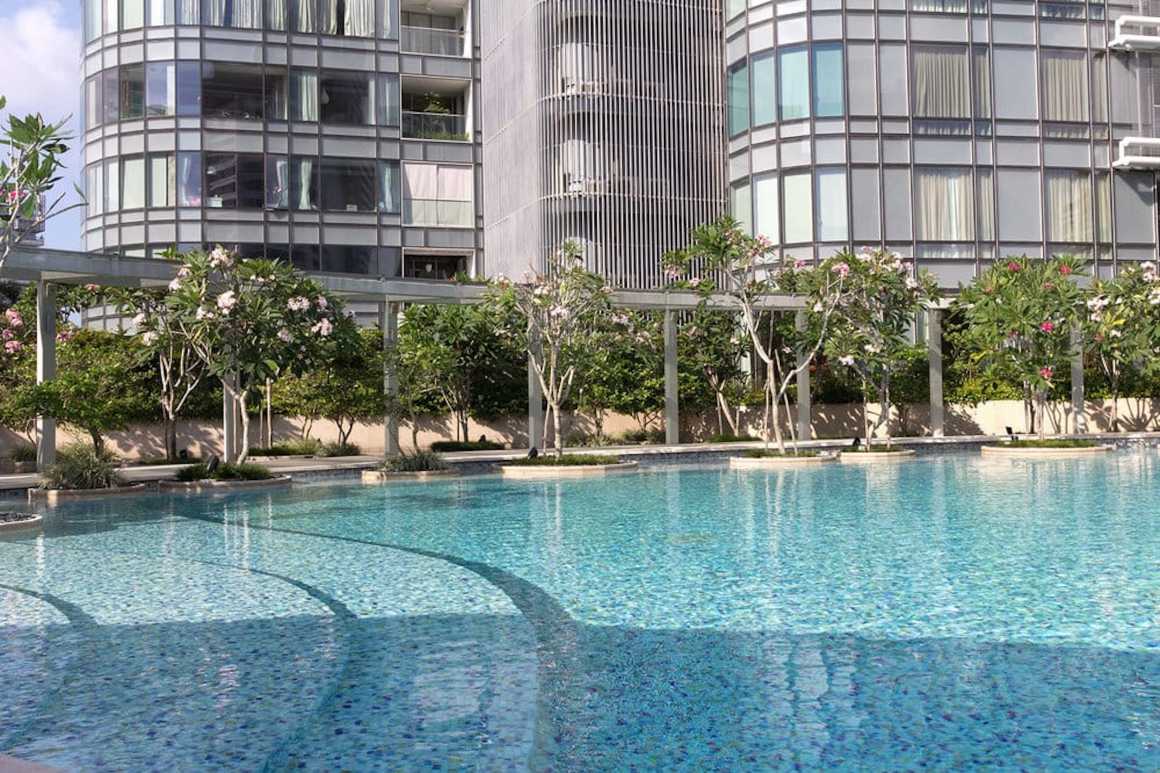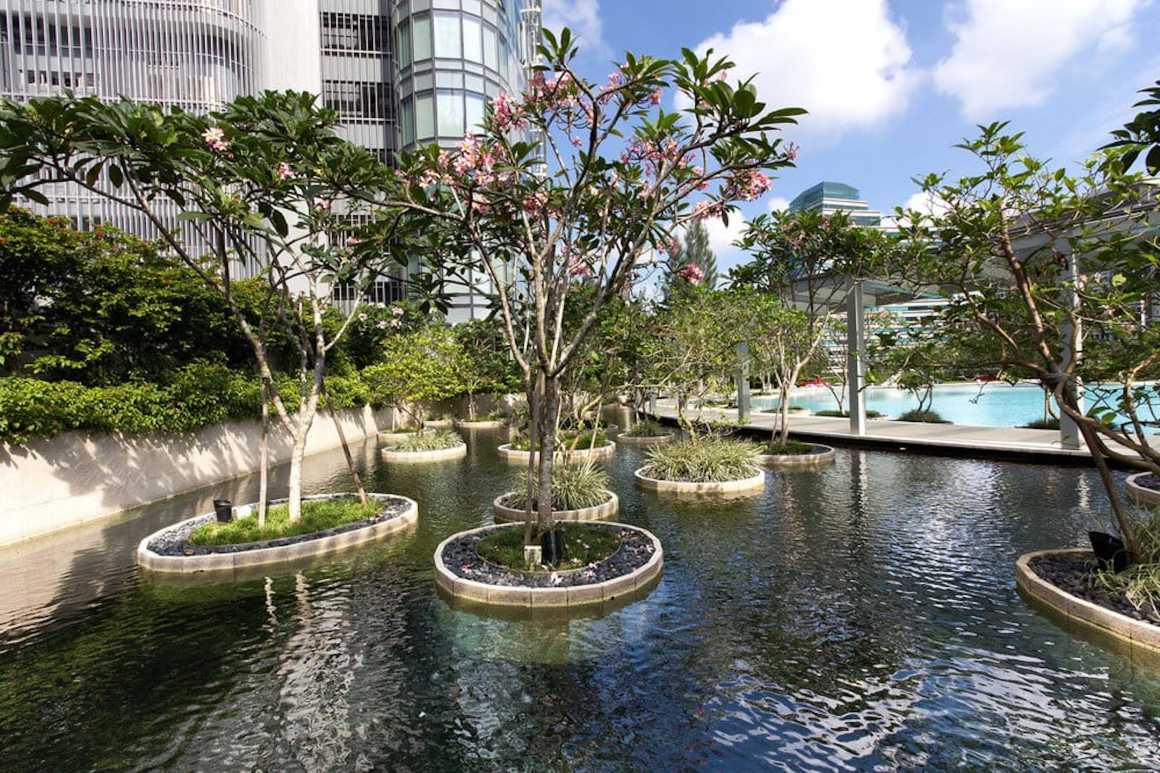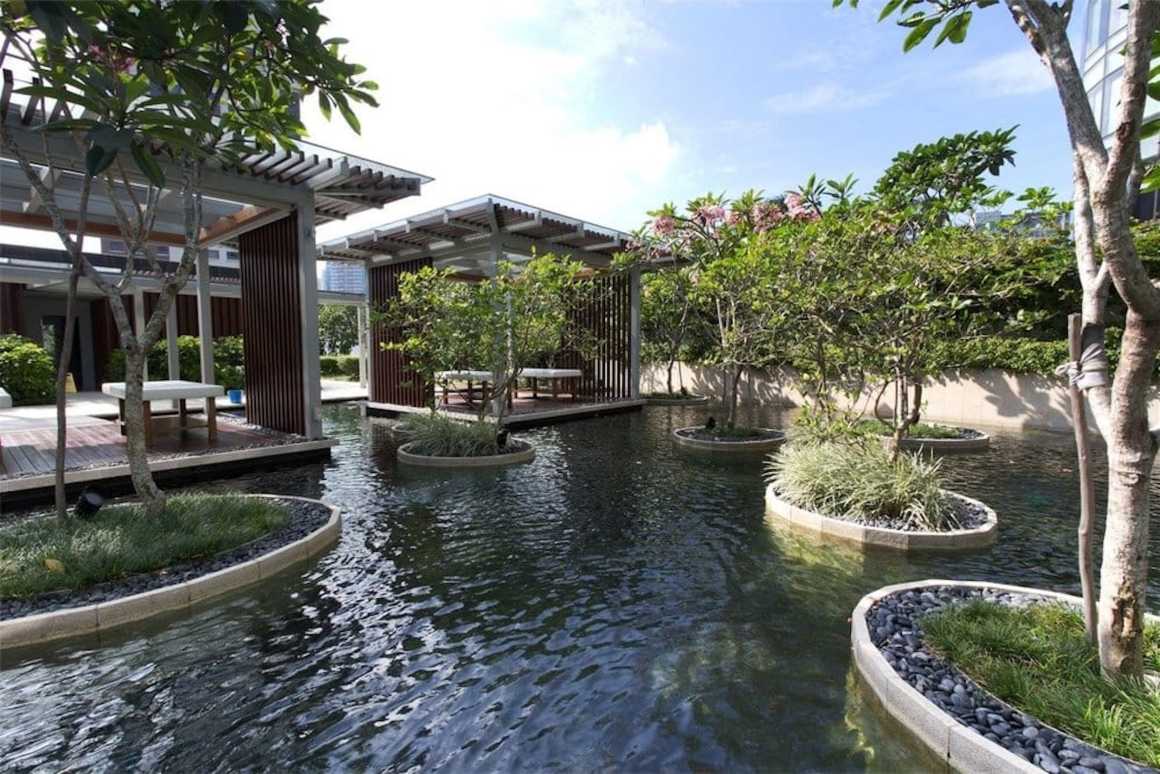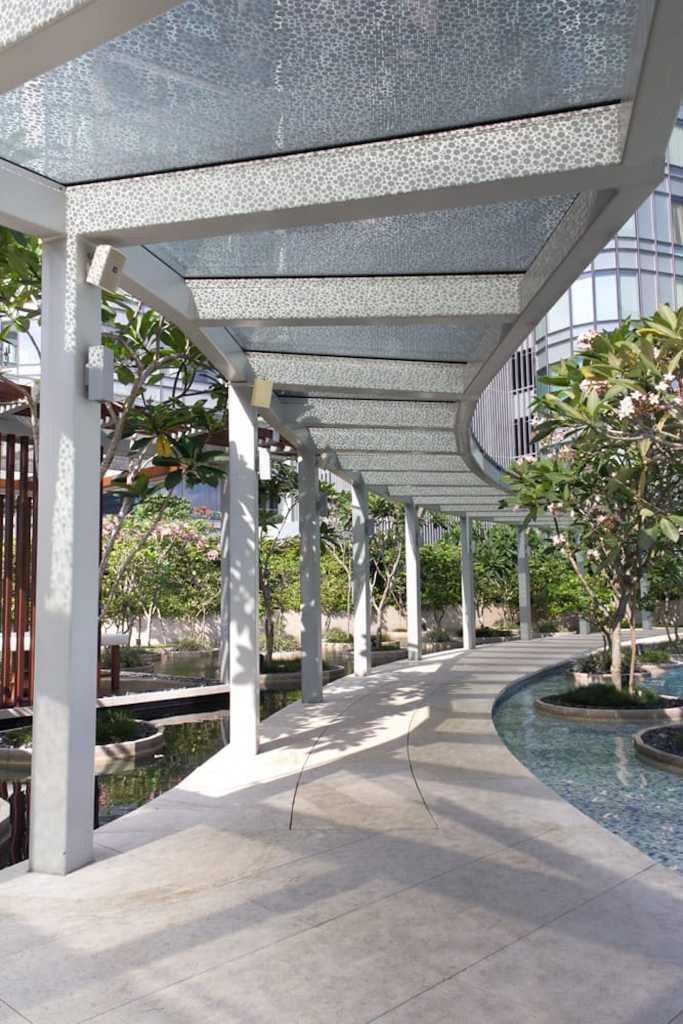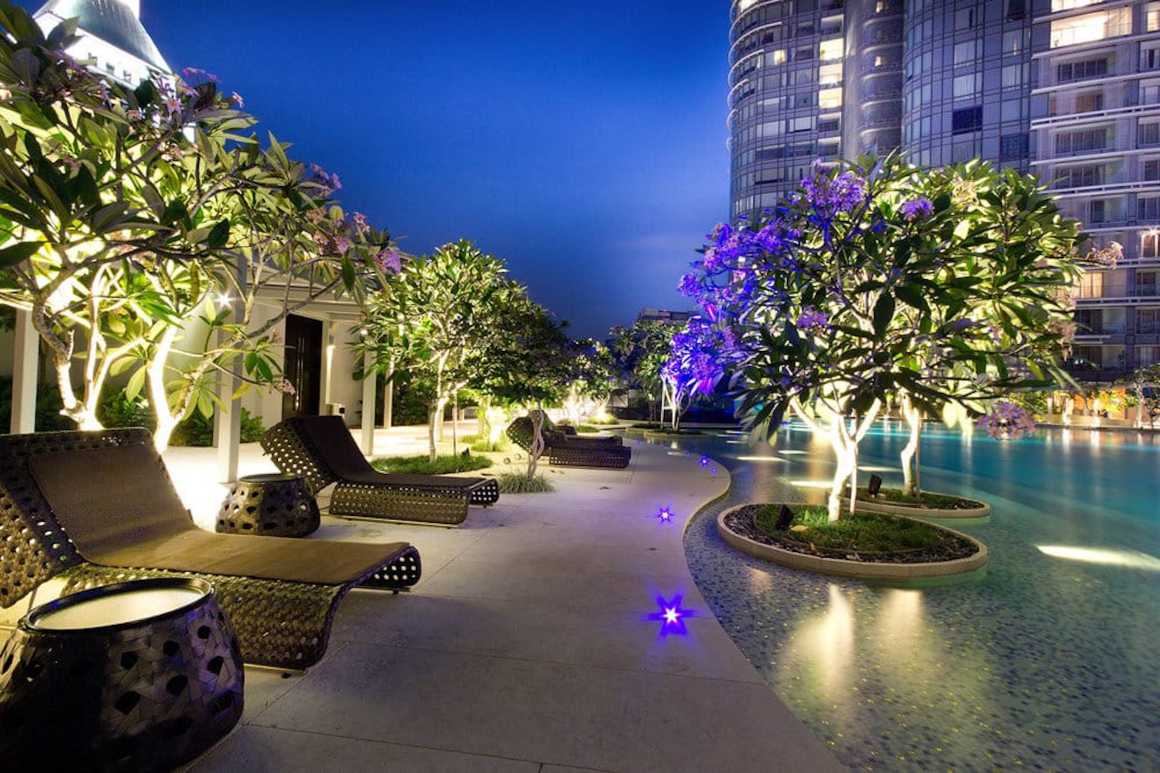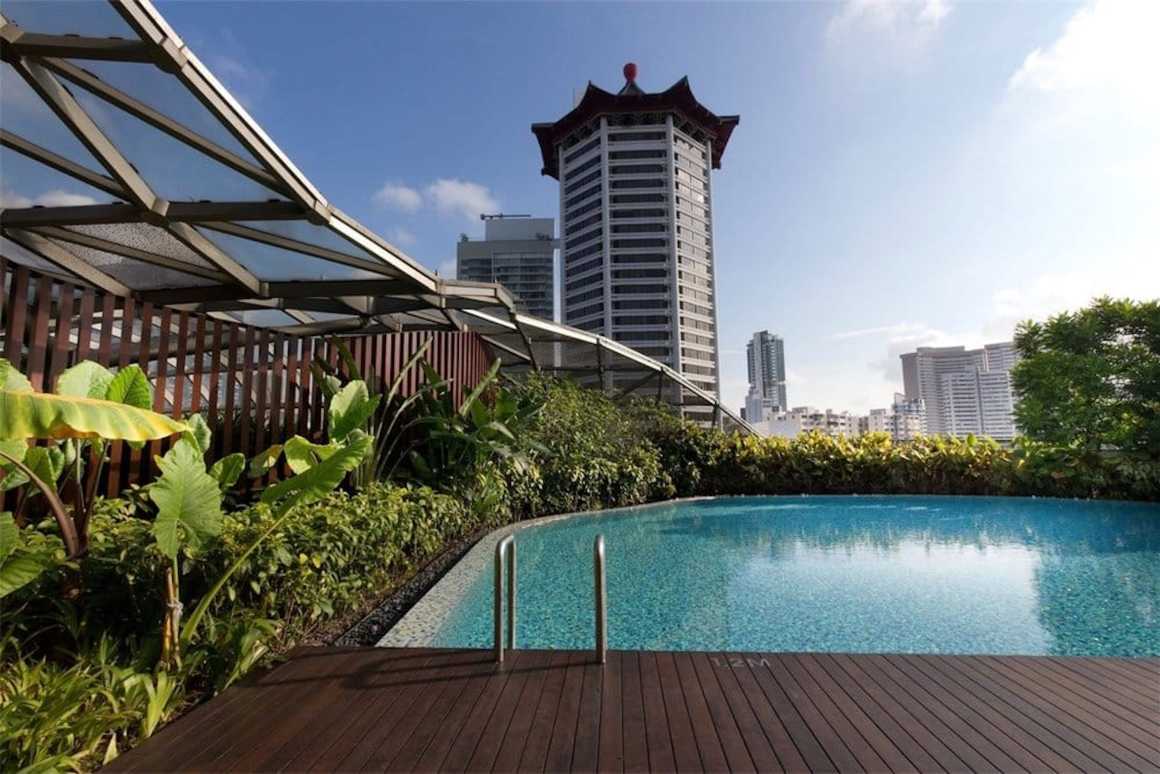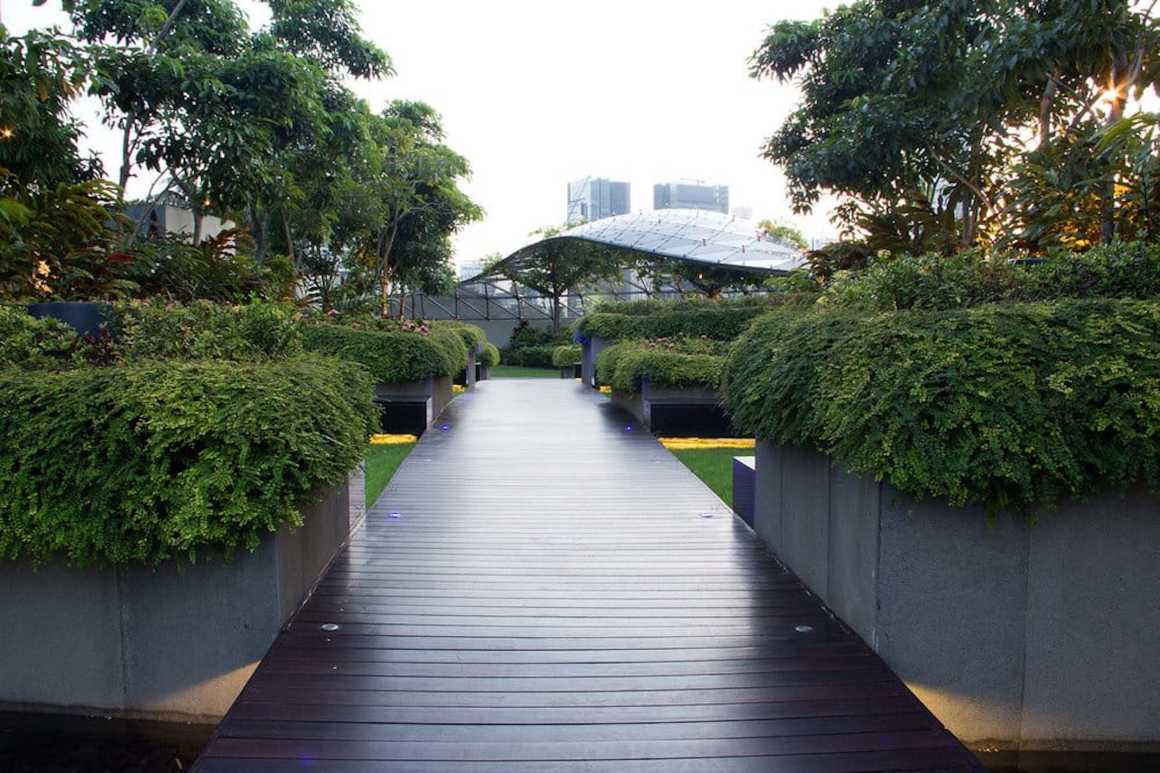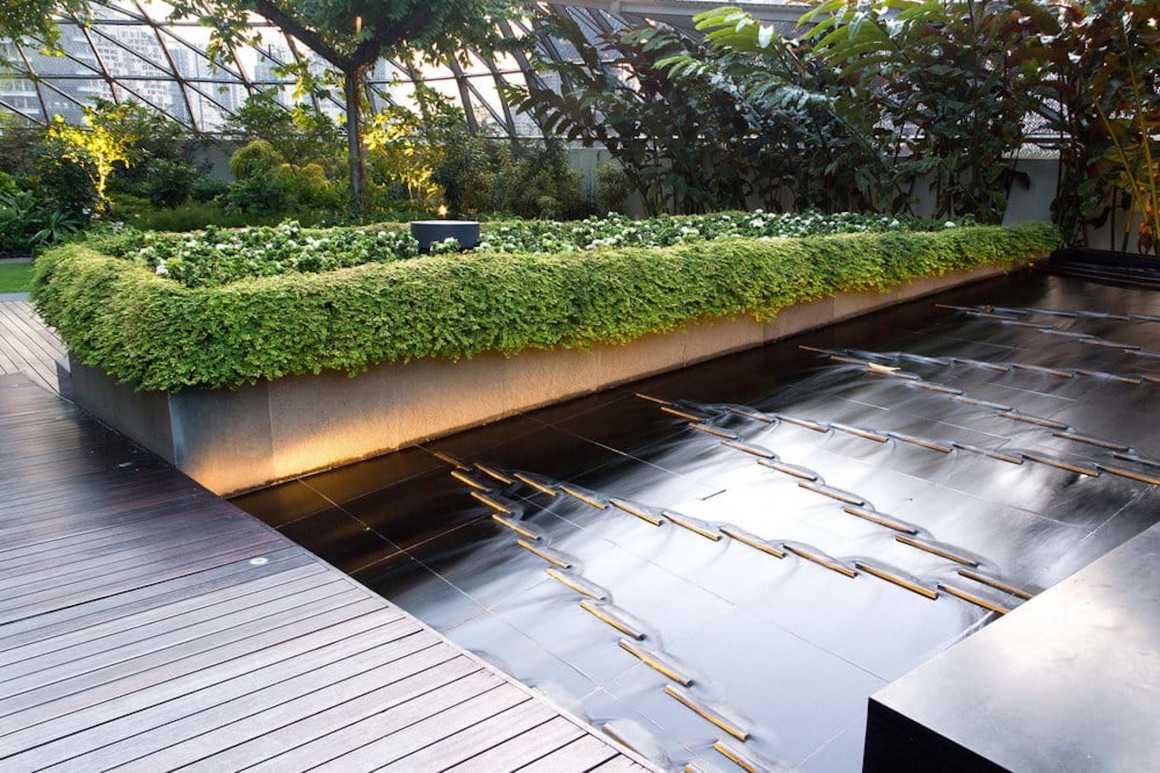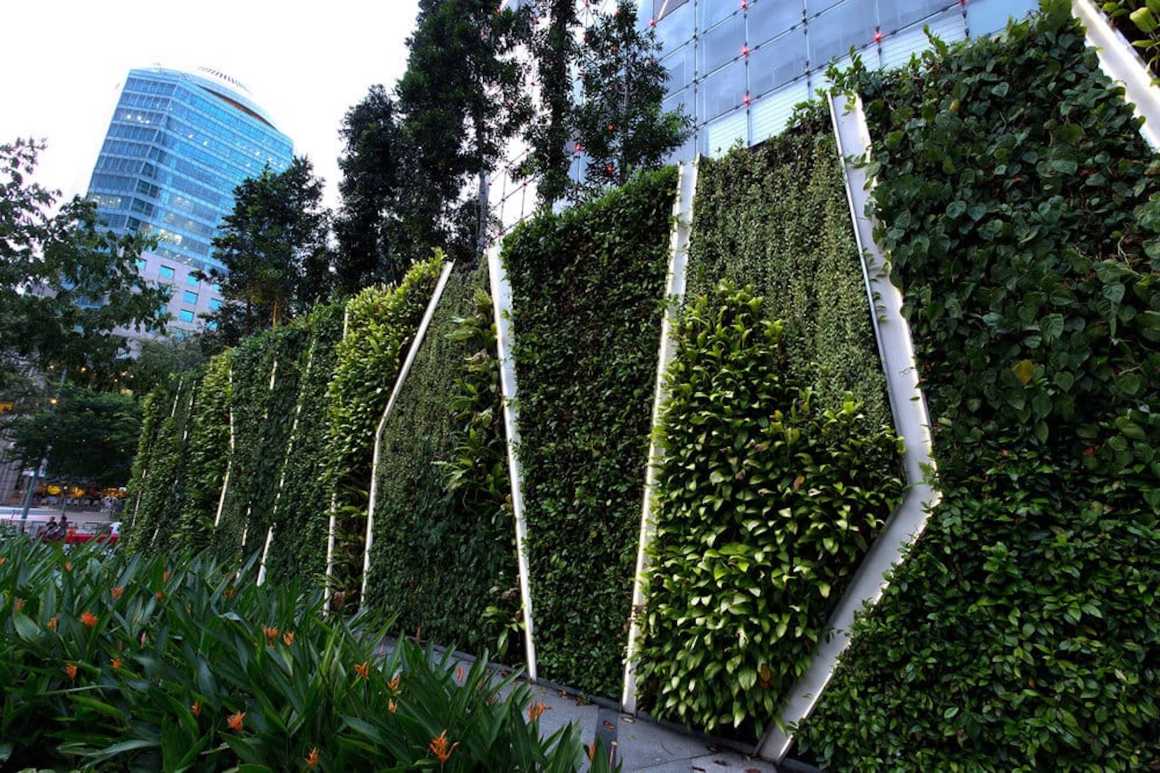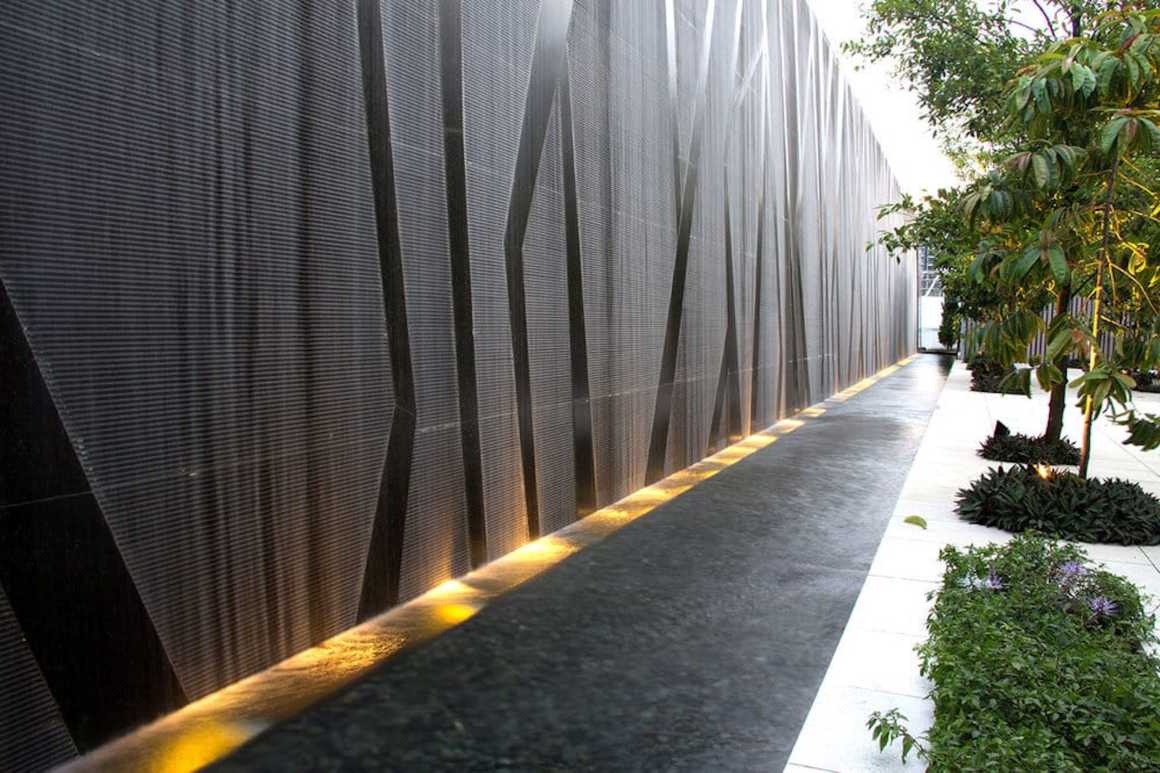 景观设计: Tierra Design (S) Pte. Ltd.
设计顾问(整体建筑形式和立面): 新加坡Benoy
建筑师: RSP建筑规划 & 工程有限公司
客户: Orchard Turn住宅开发有限公司
摄影师: Amir Sultan
Landscape Architect: Tierra Design (S) Pte. Ltd.
Design Consultants (Overall Building Form and Facade): Benoy Singapore
Architect: RSP Architects Planners & Engineers Pte. Ltd.
Client: Orchard Turn Residential Development Pte. Ltd.
Photographer: Amir Sultan
更多 Read more about:Tierra Design (s)