本文由 Adjaye Associates 授权mooool发表,欢迎转发,禁止以mooool编辑版本转载。
Thanks Adjaye Associates for authorizing the publication of the project on mooool, Text description provided by Adjaye Associates.
Adjaye Associates:McCarter配电站艺术墙(McCarter Switching Station Art Wall)是对电气开关站保护立面的一种重新构思,它将城市基础设施中一个必要的、具有表演性的部分改造成了一个广阔的公共艺术城市空间。以内外兼并的画廊的形式,利用30英尺的高墙向人们展示了14位当地及国际艺术家的原创作品。同时,该项目建立的新社区空间兼容了多种其它功能形式,包括有篷通道、市场、临时和永久性艺术设施,以及非正式的聚集空间。
Adjaye Associates:A reconceptualization of the protective façade of an electrical switching station, The McCarter Switching Station Art Wall transforms a necessary and performative piece of urban infrastructure into an expansive civic space for public art. Conceived as an inside-out gallery, the 30-foot-tall walls feature original works from 14 local and international artists. The project establishes new multi-use community spaces including a canopied passageway encompassing a market, temporary and permanent art installations, and informal gathering spaces.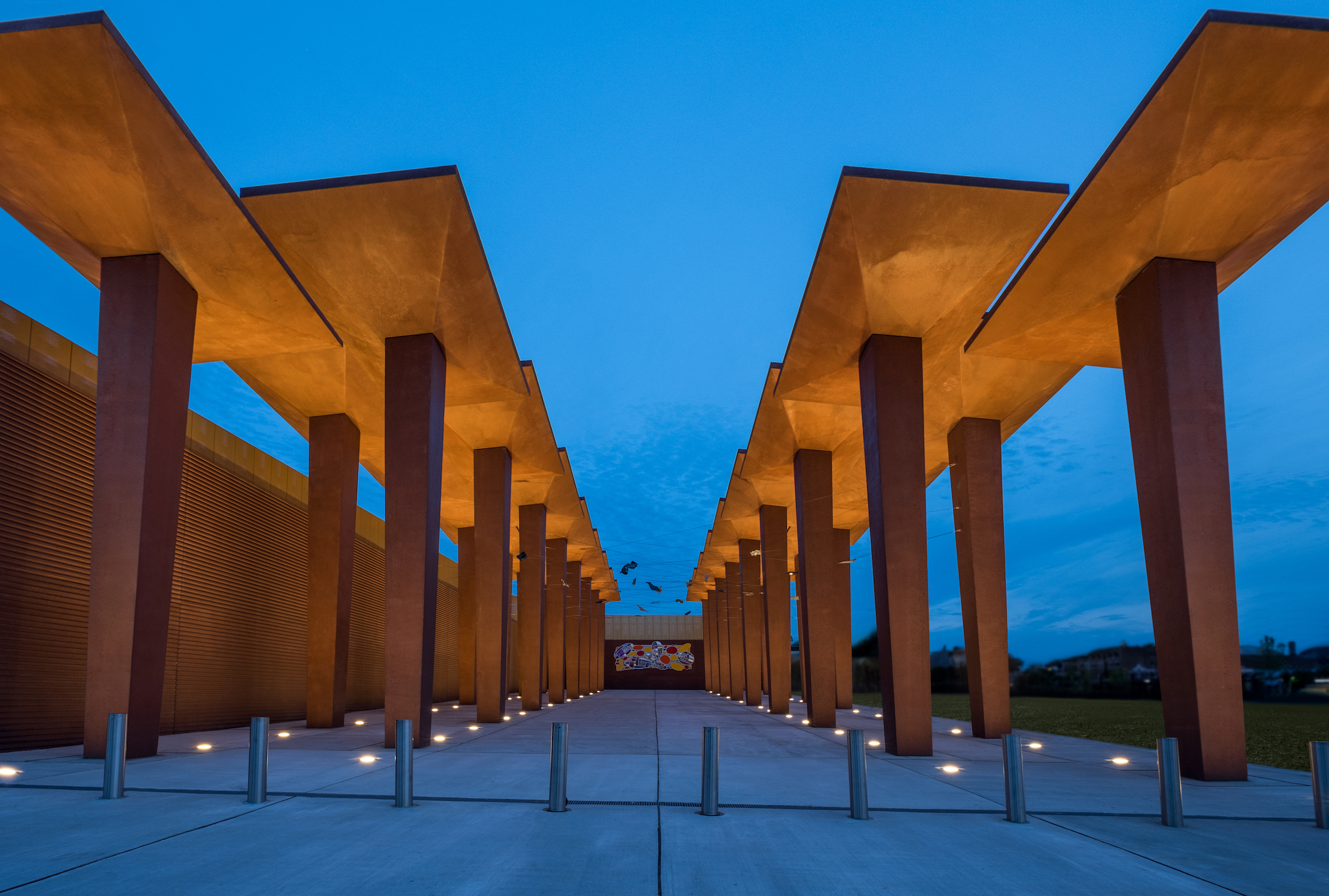 艺术墙横跨1790英尺,围绕着4英亩的变电站而建,绿色空间围绕着墙底而建,其毗邻市场的景观长廊在社区空间和新开发项目之间起到了过渡的作用。
The Art Wall spans 1,790 feet, enclosing the 4 acre substation. Green spaces surround the base of the wall, and a landscaped promenade adjacent to the market mediates between community space and new development.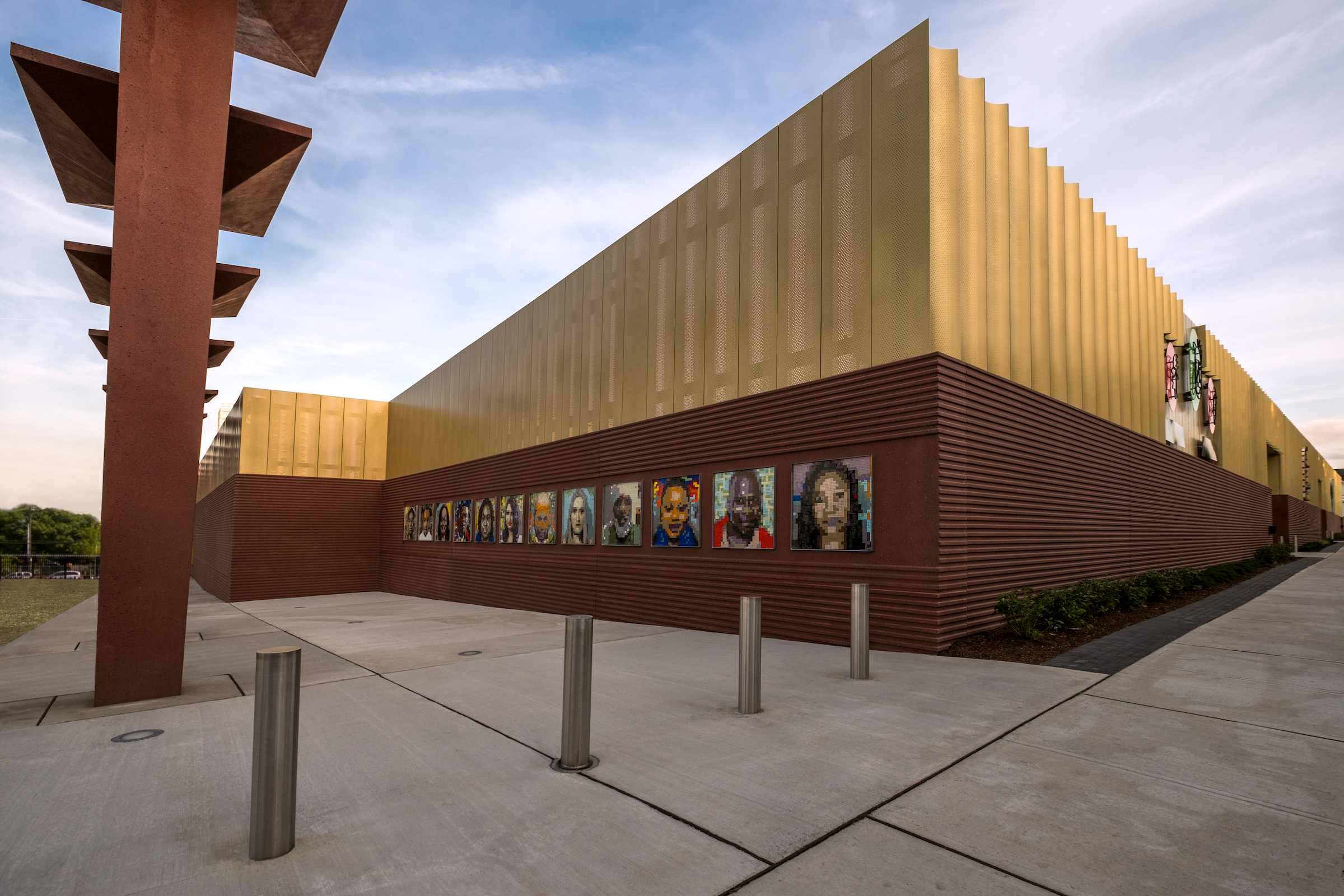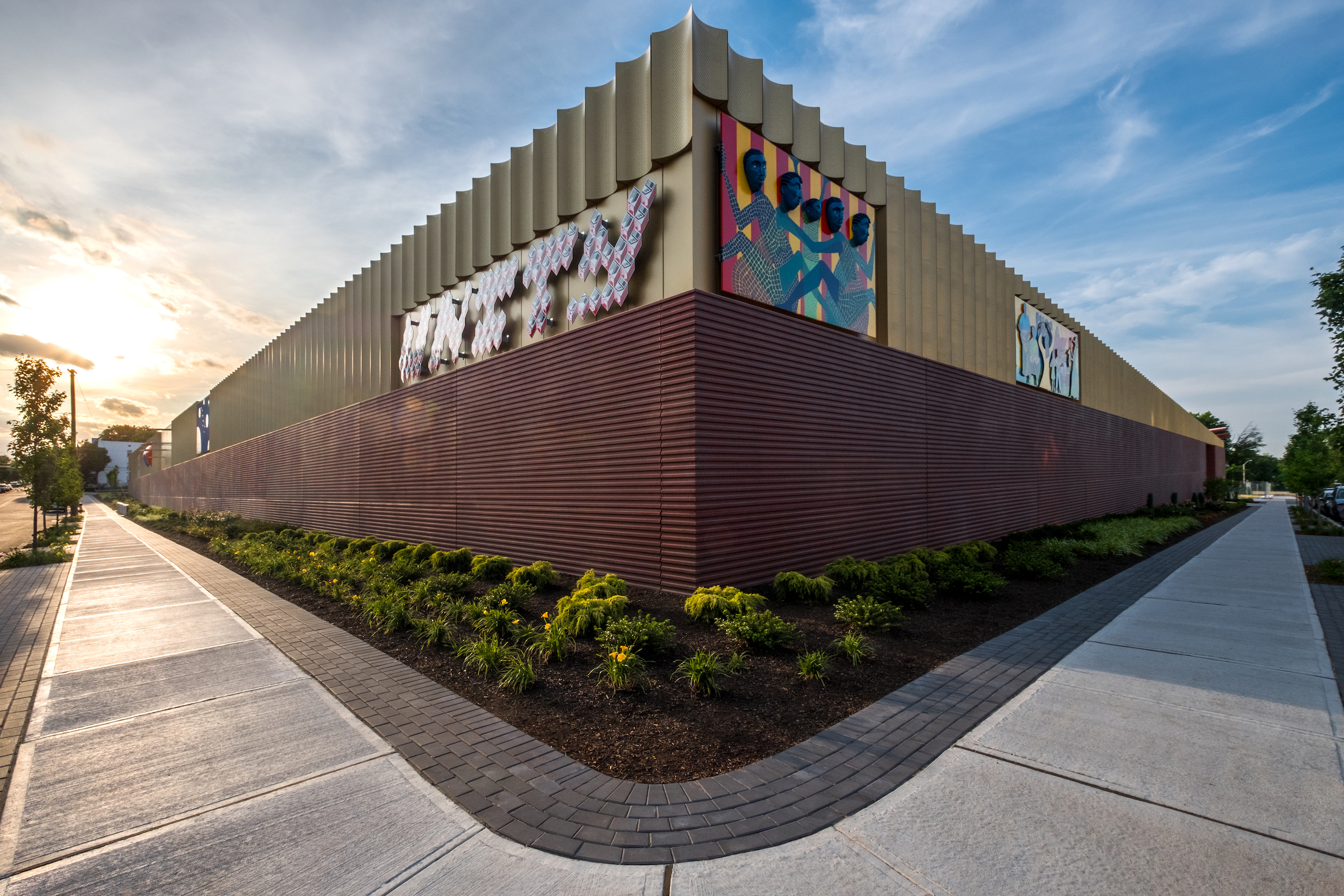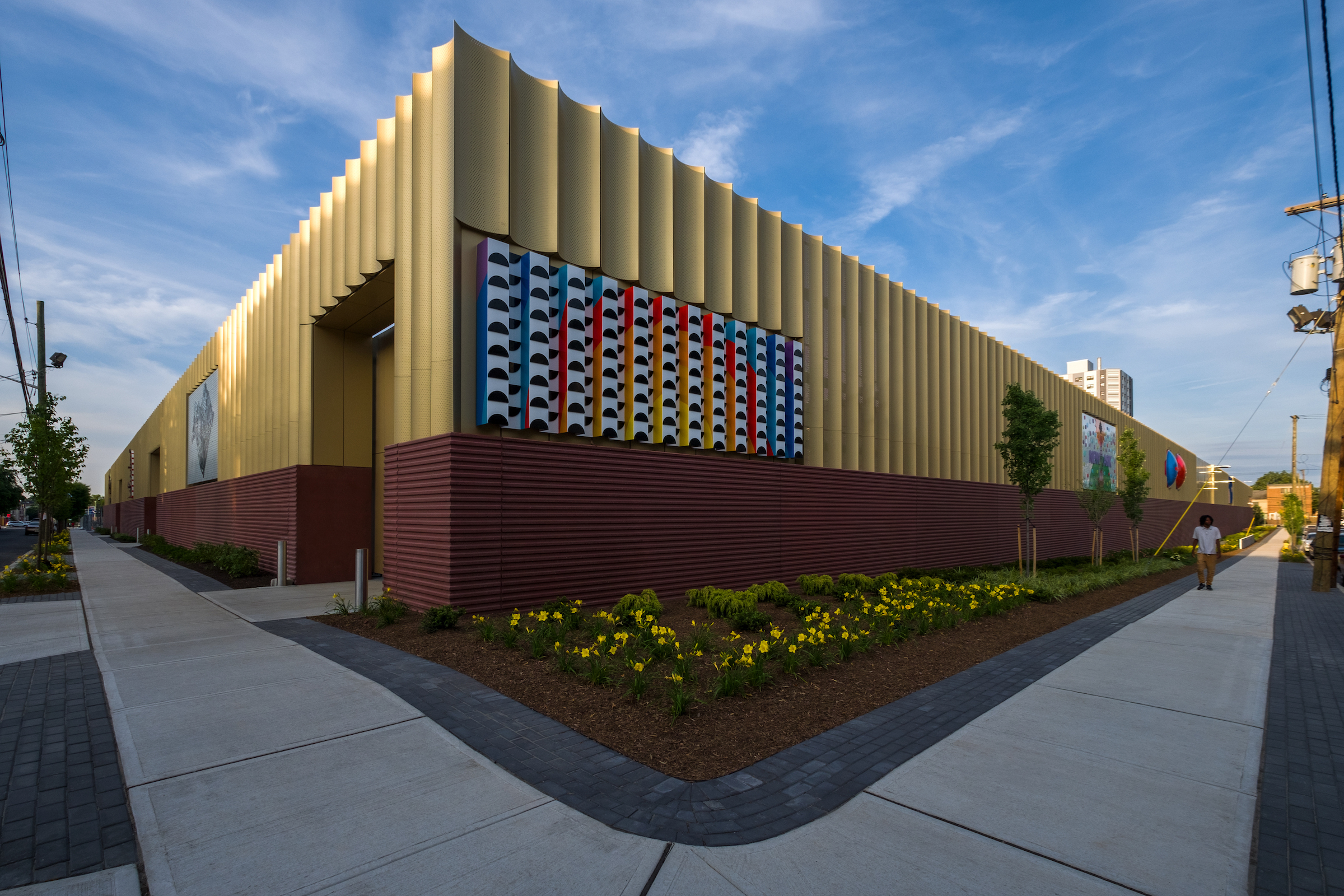 永久艺术品的壁龛——暗指古典建筑的雕像柱——嵌入在由弯曲穿孔铝和波纹预制混凝土组成的垂直立面中,保持着统一的高度,而墙体随场地自然起伏,旨在方便游客在周边的特殊观测点与作品处于同一高度。
Niches for permanent artworks – alluding to the sculpted caryatids of classical architecture – are embedded into a vertical screen of curved perforated aluminum and corrugated precast concrete held at constant elevation. The wall registers with the natural variations of the site, creating a sense of rise and fall, and allowing visitors to find themselves eye-level with the work at specialized viewing points in the perimeter.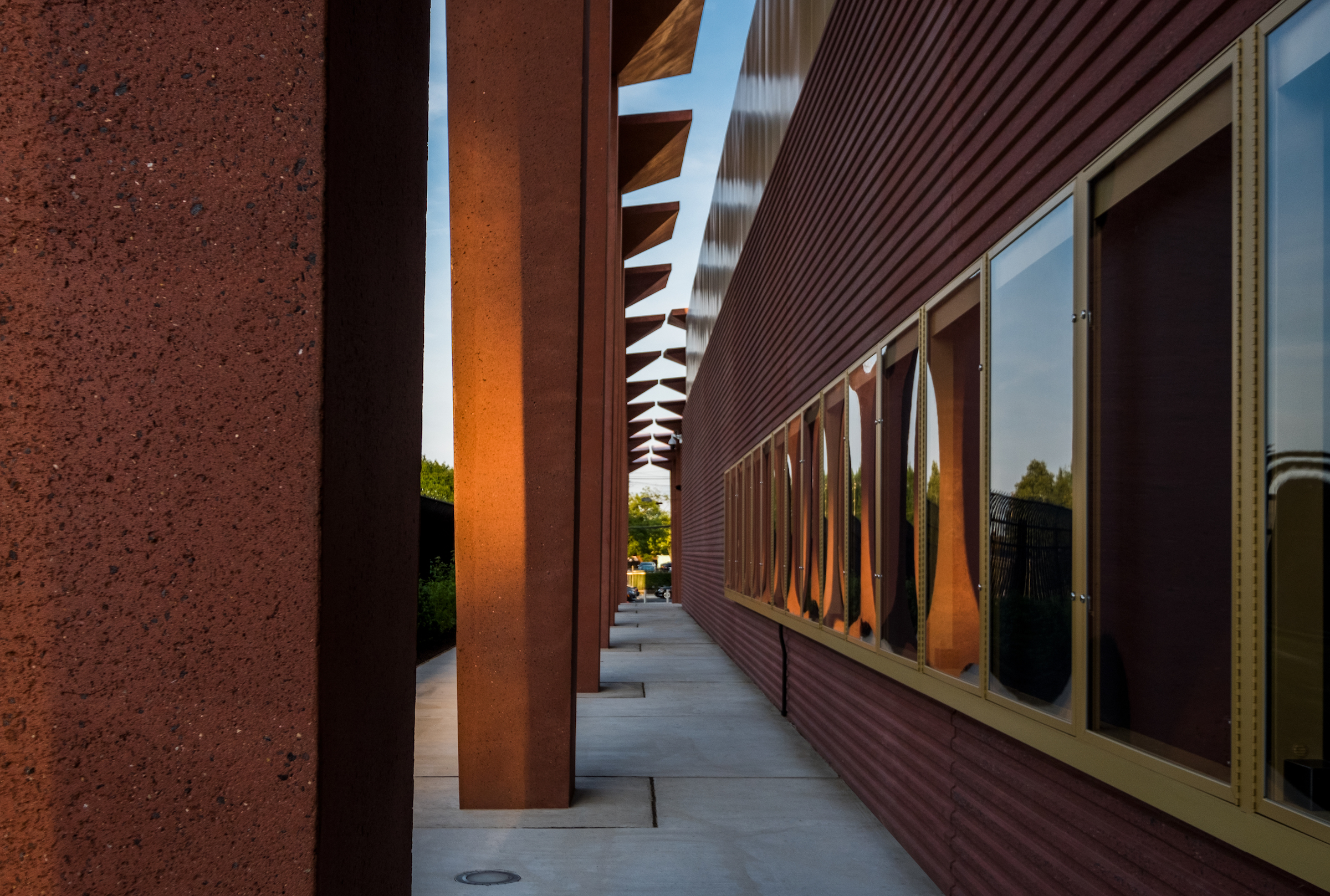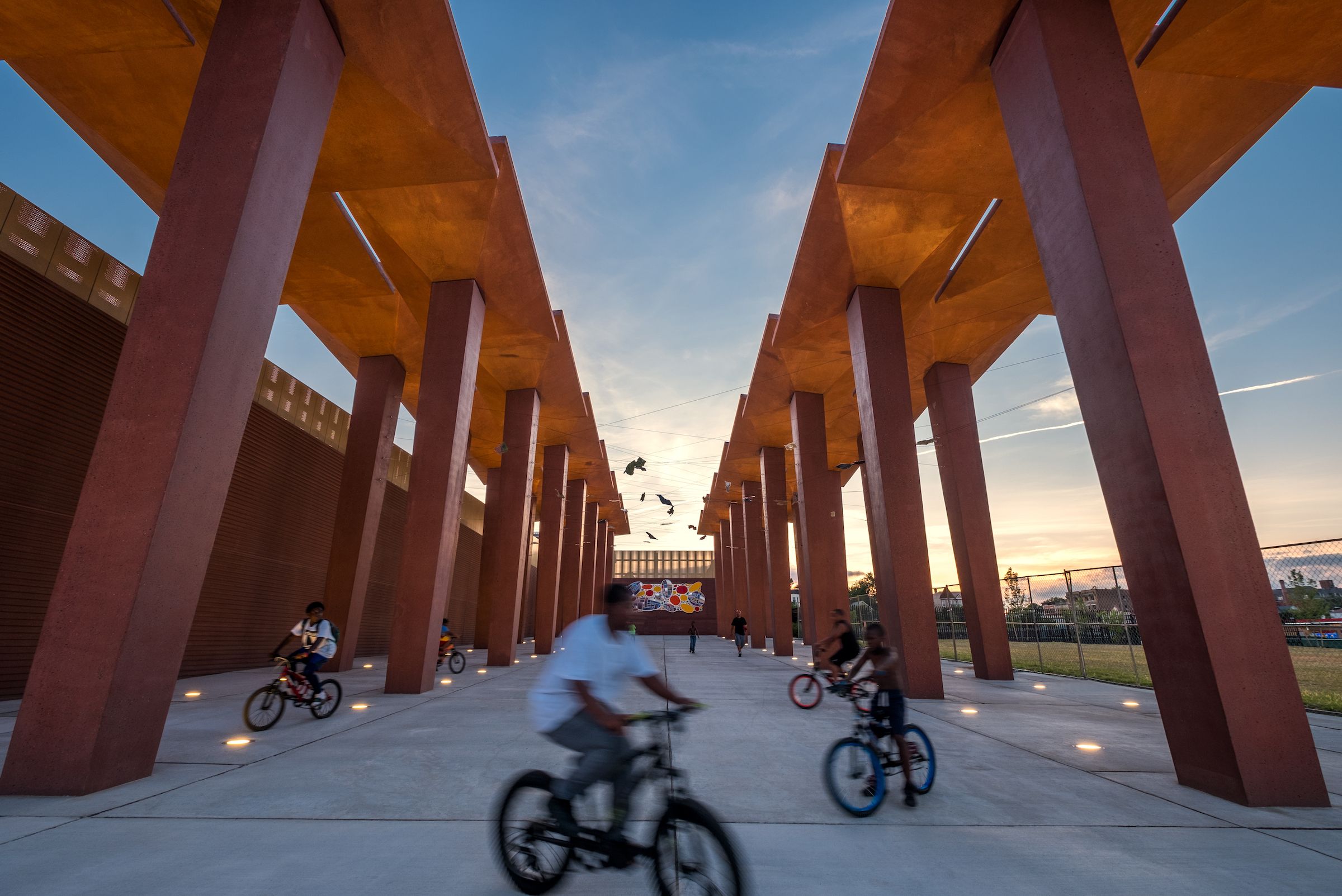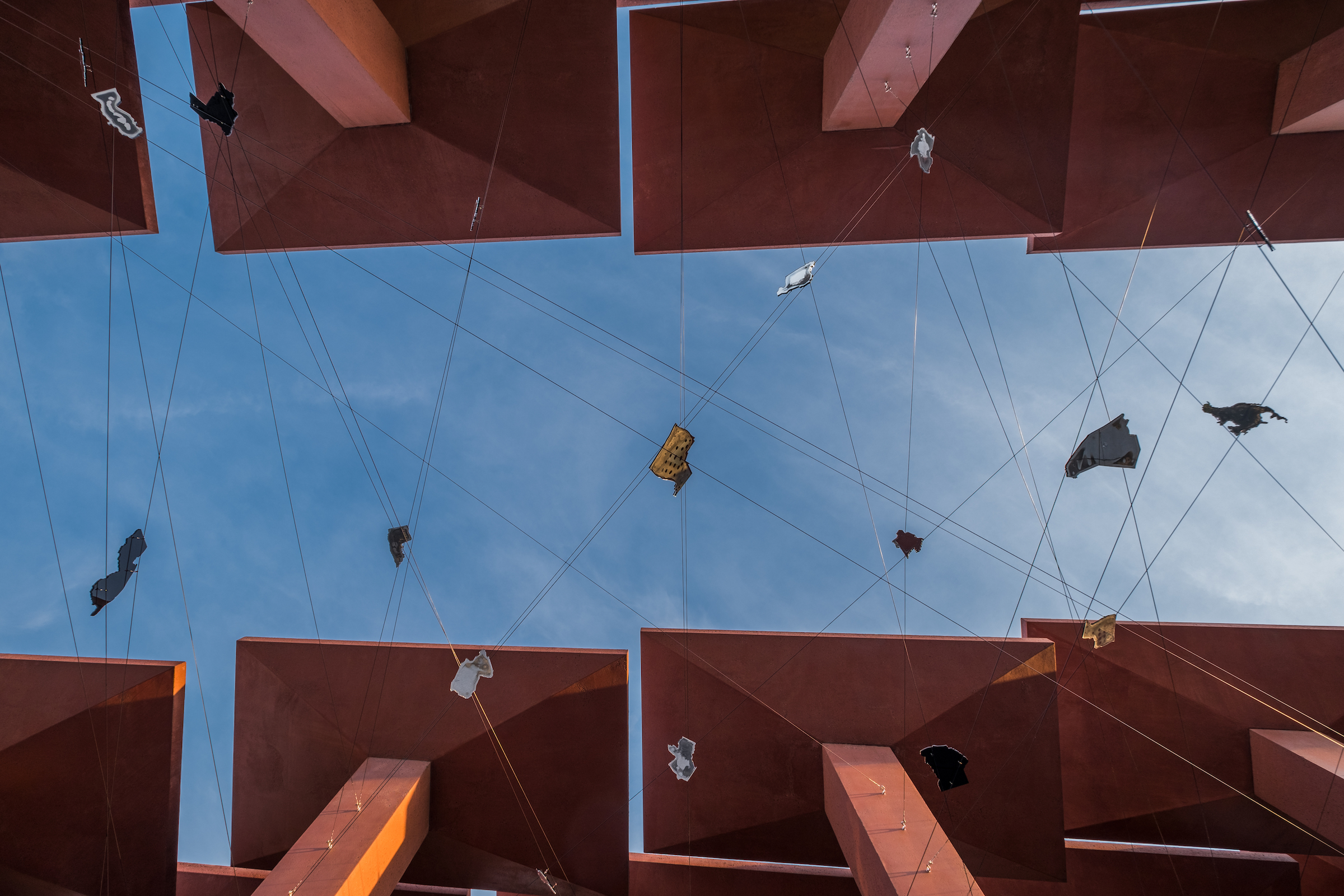 广场由49个重型天篷顶组成,可通过一条通往市场和临时艺术展览的多孔人行通道进入。市场最初由34英尺长的柱子构成,柱子从下往上逐渐变细,最终形成了49个重型天篷顶部,支撑着一个引人注目的架空艺术装置。
The agora, formed by the 49 weighted canopy tops is accessed by a porous pedestrian passageway leading to the market and temporary art exhibitions. The market is framed by 34-feet columns that taper upwards into 49 weighted canopy tops and support a dramatic overhead art installation.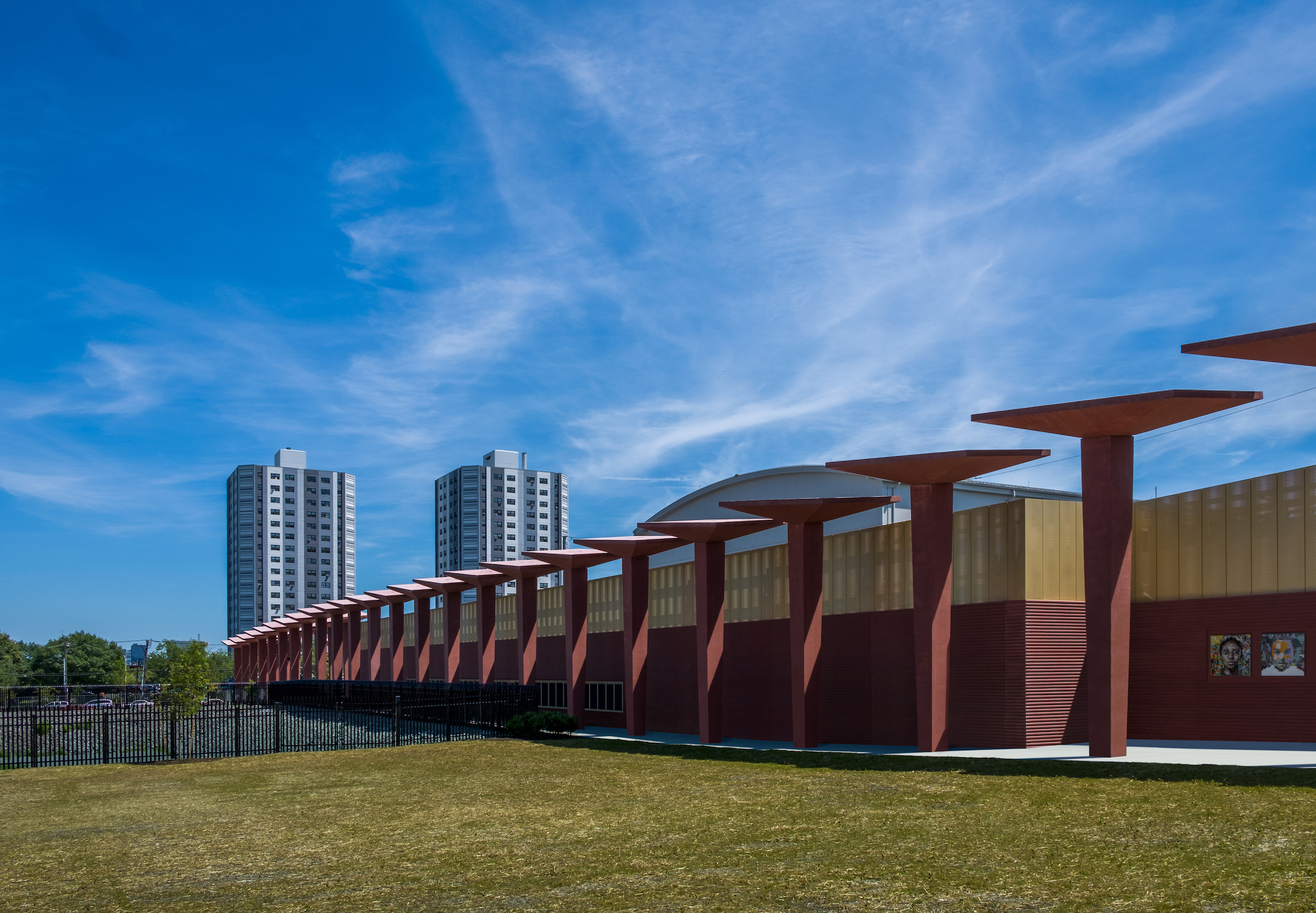 建筑设计:Adjaye Associates
建筑记录:WSM Associates
客户:PSE&G
景观设计:D. W. Smith & Associates
结构工程:Garden State Engineering
电气工程:RDS Associates
照明顾问:Regency Lighting
施工经理:Jingoli Construction
总面积:4英亩
Architect: Adjaye Associates
Architect of Record: WSM Associates
Client: PSE&G
Landscape Architect: D. W. Smith & Associates
Structural Engineer: Garden State Engineering
Electrical Engineer: RDS Associates
Lighting Consultant: Regency Lighting
Construction Manager: Jingoli Construction
Total Area: 4 Acres
更多 Read more about: Adjaye Associates