本文由 Jardín 1 授权mooool发表,欢迎转发,禁止以mooool编辑版本转载。
Thanks Jardín 1 for authorizing the publication of the project on mooool, Text description provided by Jardín 1.
Jardín 1:CIT是马德里地铁公司发起的一项倡议举措,旨在卡斯提拉广场(阿斯图里亚斯大道)的旧址上建造一个交通校园。该项目有两个主要建设目标:一是通过改造这个过时地铁设施地块实现城市更新;另一方面则是集中马德里社区中所有与交通相关的办公和服务空间,并将其与已有百年历史的马德里地铁联系起来。马德里地铁公司的新总部将是校园的第一个组成部分,包括CCOR(新技术和运营中心)、区域运输联盟租赁大楼和交通运输博物馆在内。该项目所有建筑都符合可持续发展标准,且消费建筑标准nZEB几乎为零。
Jardín 1:The CIT is an initiative of Metro de Madrid to build a Transport Campus in the site of Plaza Castilla (Avenida de Asturias) where the old depots were. The project has a double target, on one side the urban regeneration through a plot which held an obsolete Metro facility, and in another, the centralization of office spaces and services related to the transport in the Community of Madrid and to the already centennial Metro de Madrid. The new headquarters for the Metro de Madrid company will be the first component of the Campus. The CCOR (New Technological and Operational Center), a rental building for the Regional Transport Consortium, and the Museum of Transport will be included also. All the buildings are framed within the sustainability criteria and the almost zero consumption building standards nZEB.
▼鸟瞰图 Aerial View
▼地铁区位 Metro Location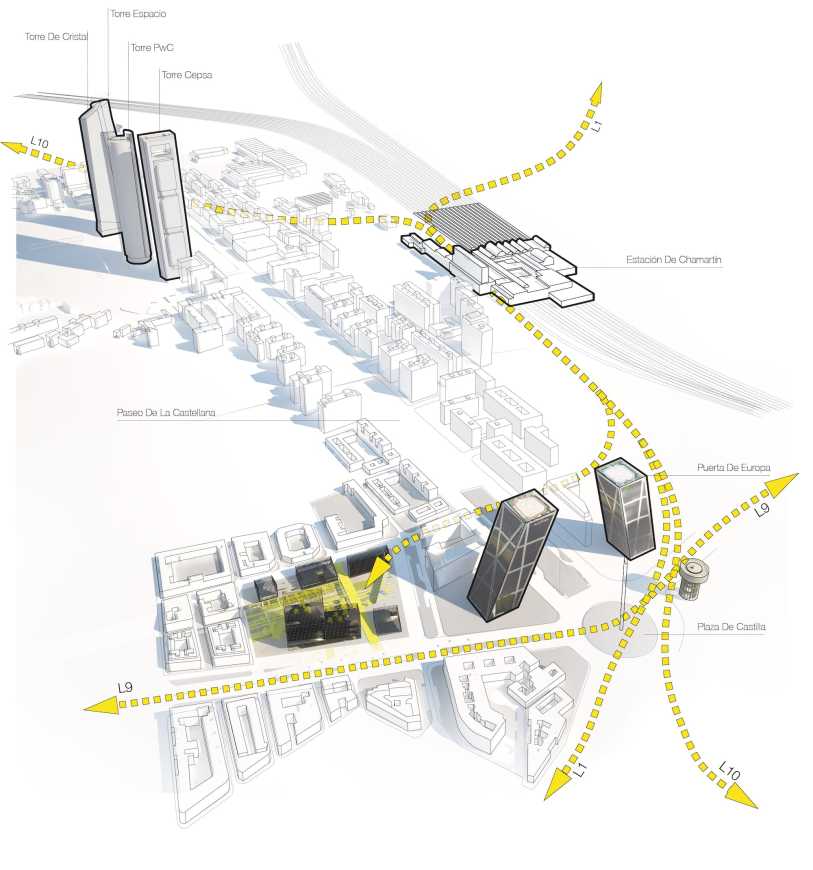 这个城市项目的关键之一,在于其具渗透性的视觉和物理城市结构,可以清晰地表达出建筑、中央花园与城市环境之间的关系。明确了街道空间以及室内花园的新城市结构,为工人、邻居和游客提供了一个新的休闲地。CIT试图创造一个所有马德里人都会记住的空间,一个他们想要作为公民都会想来感受的空间。而到目前为止,卡斯蒂利亚广场还未真正存在过这种空间。
One of the urban project's key, belonging to this institutional acropolis, is the visual and physical permeability which allow to articulate the relationship between the built, the central garden and the urban context. A new urban structure which clarifies the space of the street, and the one in the interior Garden (Jardín). A new habitat for the workers, the neighbours and the visitors. The CIT tries to create a space which Madrileños would remember, a space they would want to come to feel as citizens. The place that does not exist in the environment of Plaza Castilla. Just yet.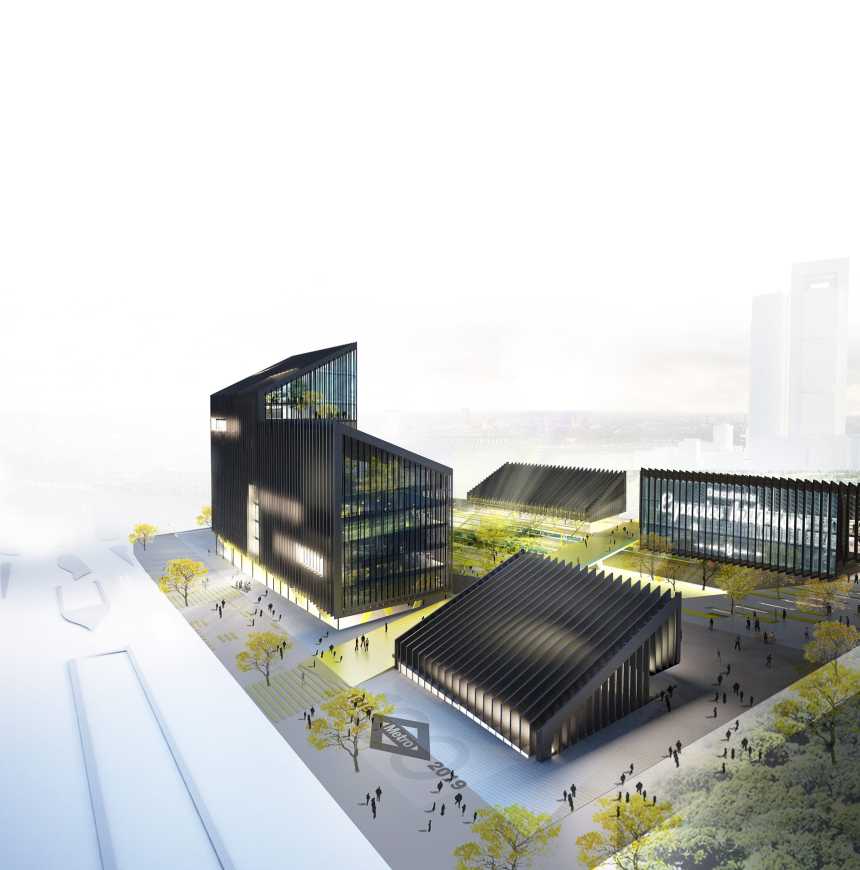 Jardín 1地铁中心花园(地铁1号线的旧仓库)将会是一个保留旧仓库空间的全新地铁公园。这个使马德里成为一个伟大城市的新基础设施空间的当代城市考古实践,反映了当代人对于城市恢复、更新和再利用的态度。
The central Garden, Jardín 1 Metro (in regards to the old depots of the Metro Line 1) is a new Metro park which pretends to keep the legacy of the old depots space. A new space which talks about the infrastructures that made of Madrid a great city, and which reflect a contemporary attitude to restore, to update and to reuse. A contemporary urban archaeology practice.
▼阿斯图里亚斯大道视角 Metro Asturias View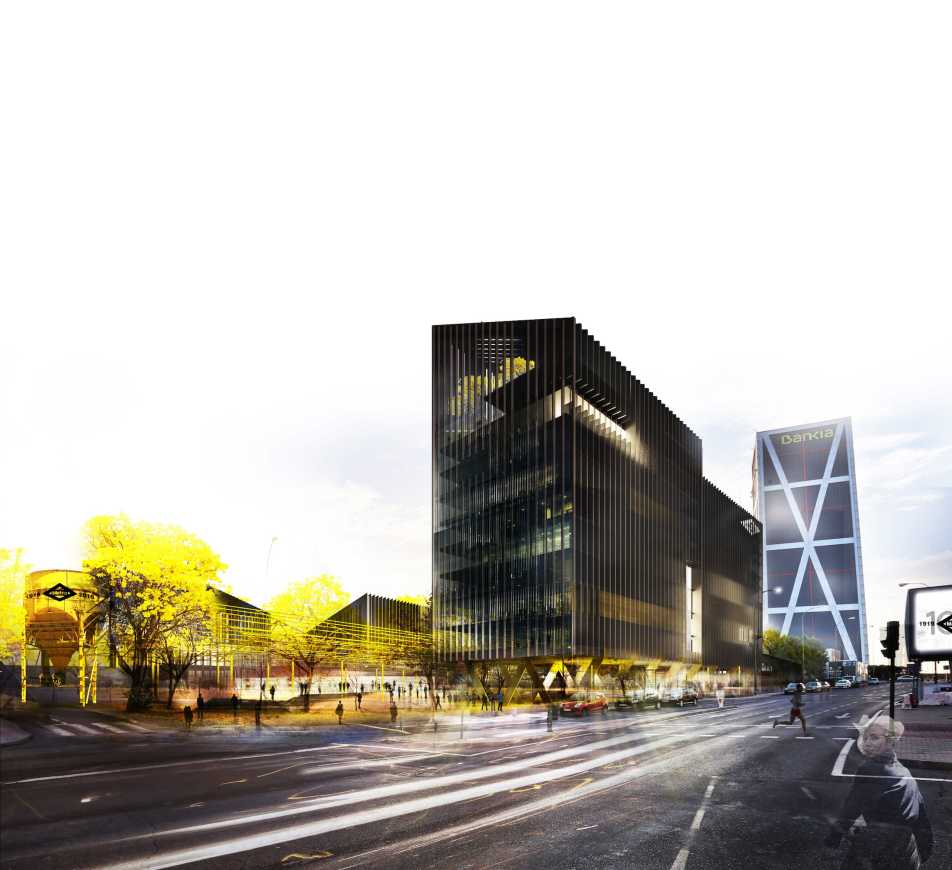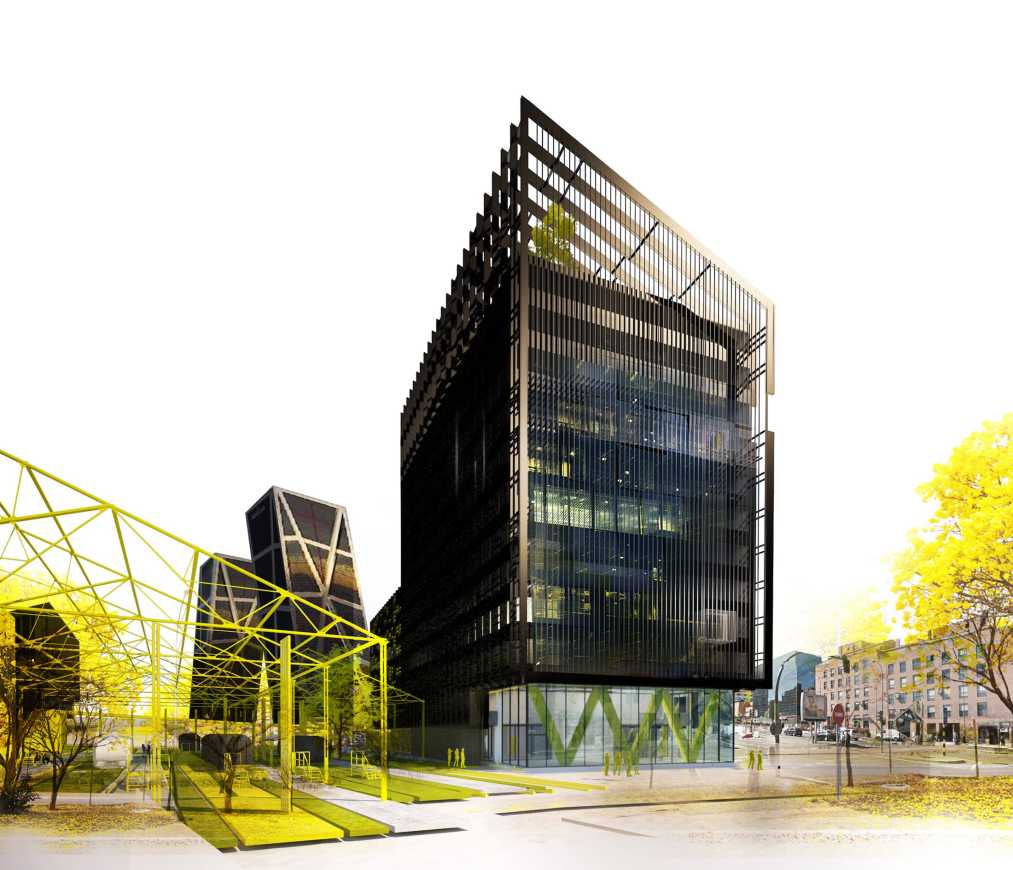 虽然该项目在多个方面呈现出了这个地方的过往历史,但它这个由仓库的现有结构和"家具"元素建造的中央花园却更为重要,其自动扶梯、机械门、桅杆、铁路和其他许多元素都使用了最大能见度的黄色,这也是地铁行业文化中的标志性颜色,除此之外,我们还注意到了地块上的压载物的回收问题,因为这将作为进入花园的主要城市地标。
The past of this place will be present in numerous aspects, but it gets particular importance in the central Garden built from the depots' existing structure and the ·"furniture" elements such as the escalators, the mechanical doors, the masts, the railways and many others which keep their yellow colour of maximum visibility which is very iconic in the Metro industry culture. Attention should also be drawn to the recycling of the ballast's deposit, still on the plot, which will be an urban landmark in the main access to the Garden.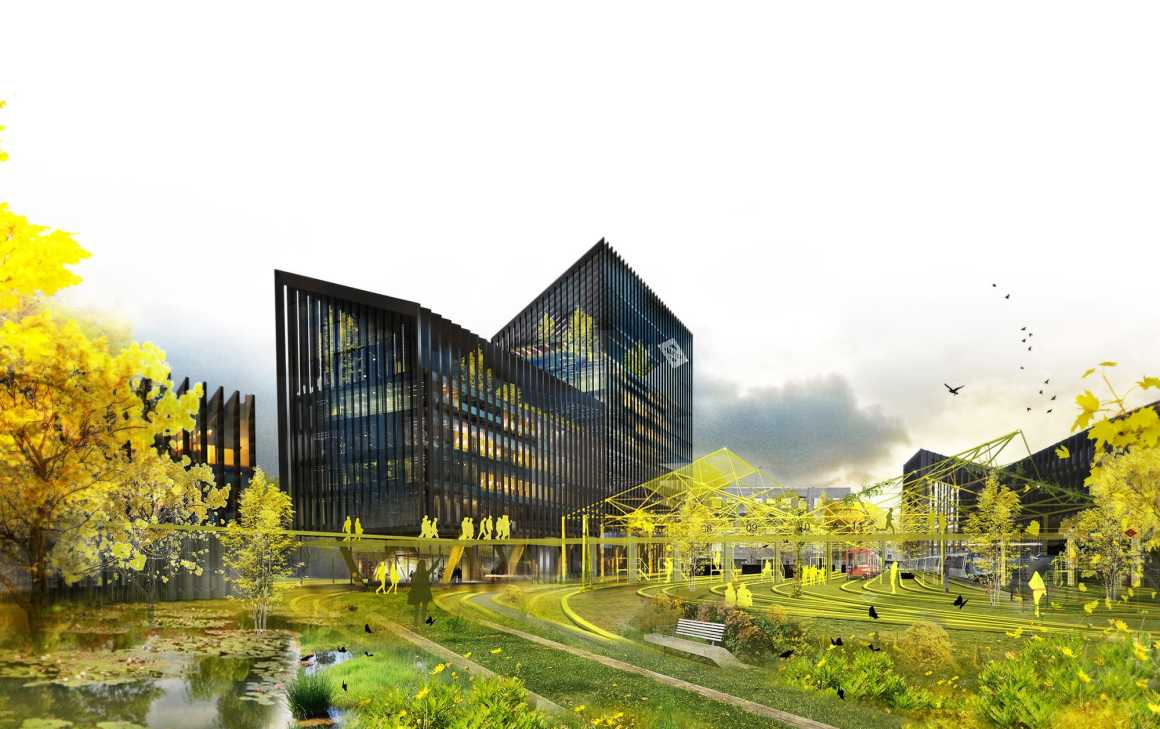 该地方的遗产空间作为灵感来源,被重新自然化了,并在卡斯蒂利亚广场形成了一种混合景观。
The heritage of the place is renaturalized, serves up as inspiration. It arises a hybrid landscape in Plaza de Castilla: Jardín 1.
▼地铁站模型 Metro Model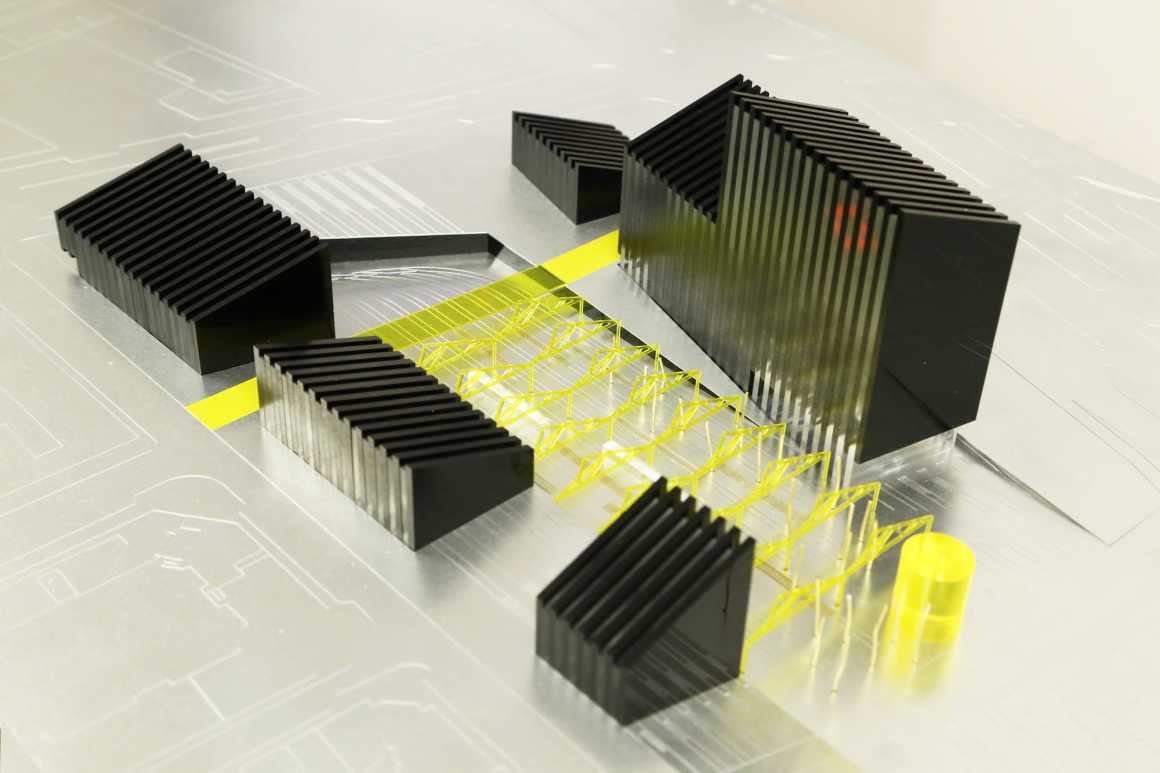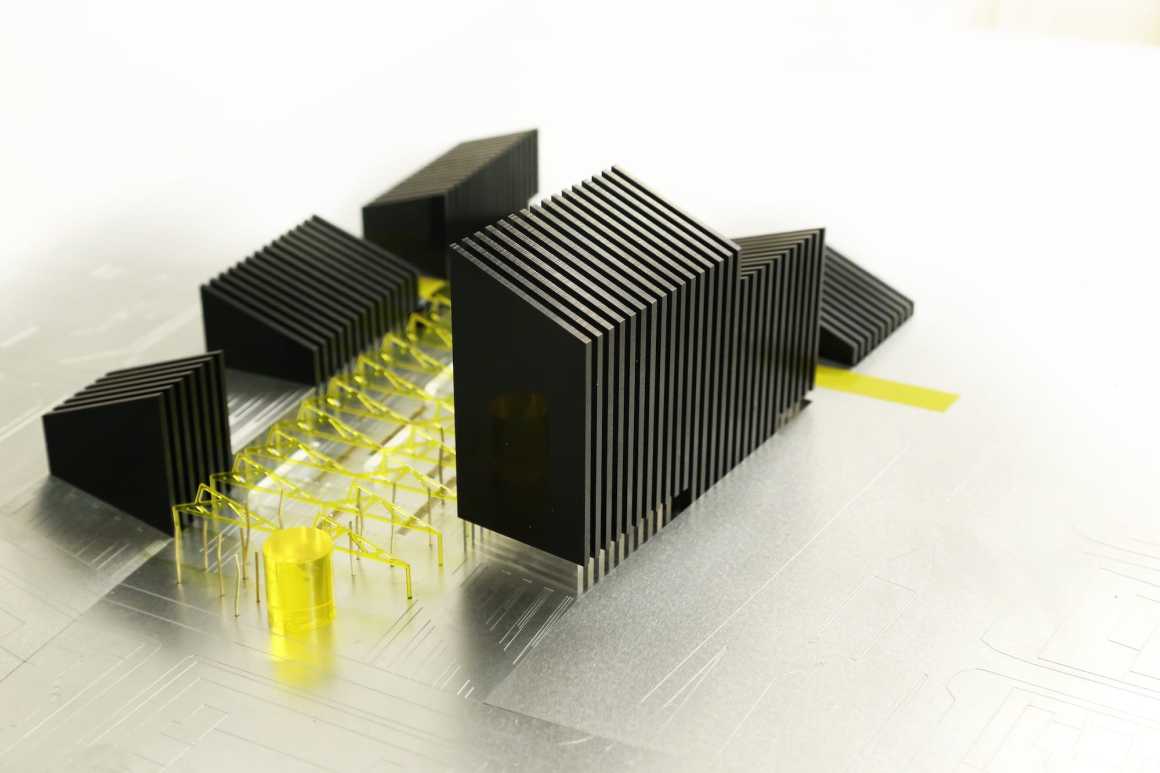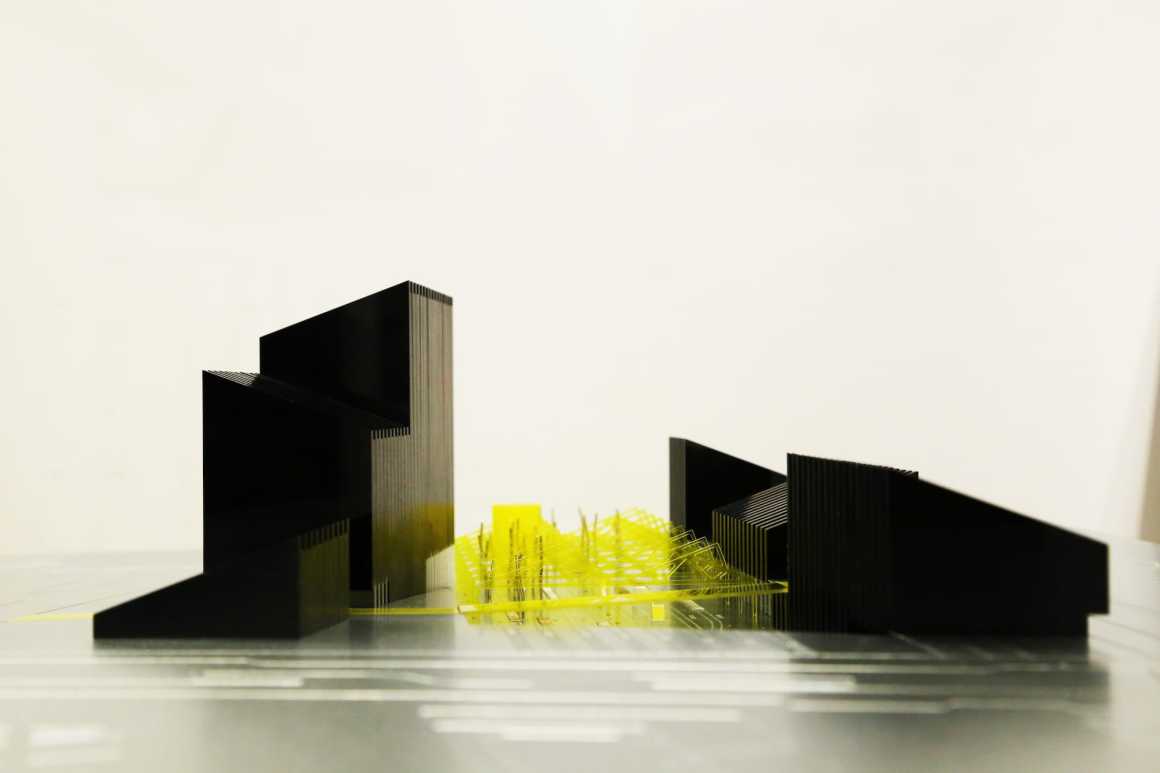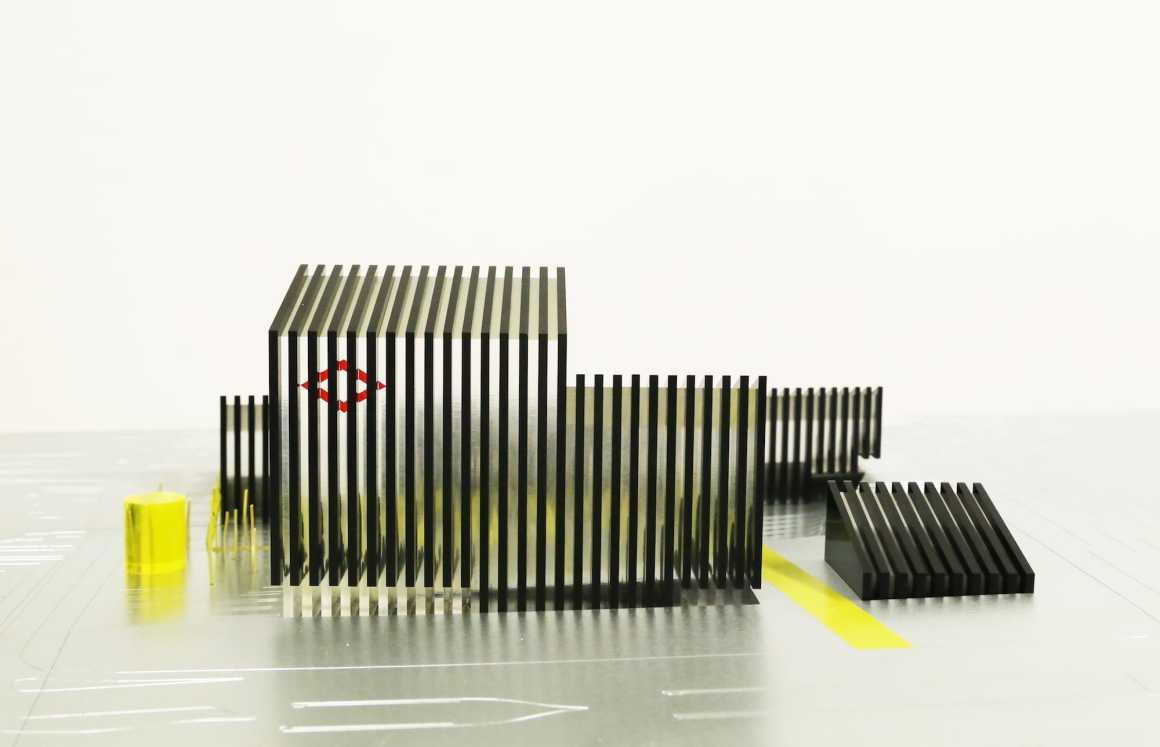 ▼建设中 Under construction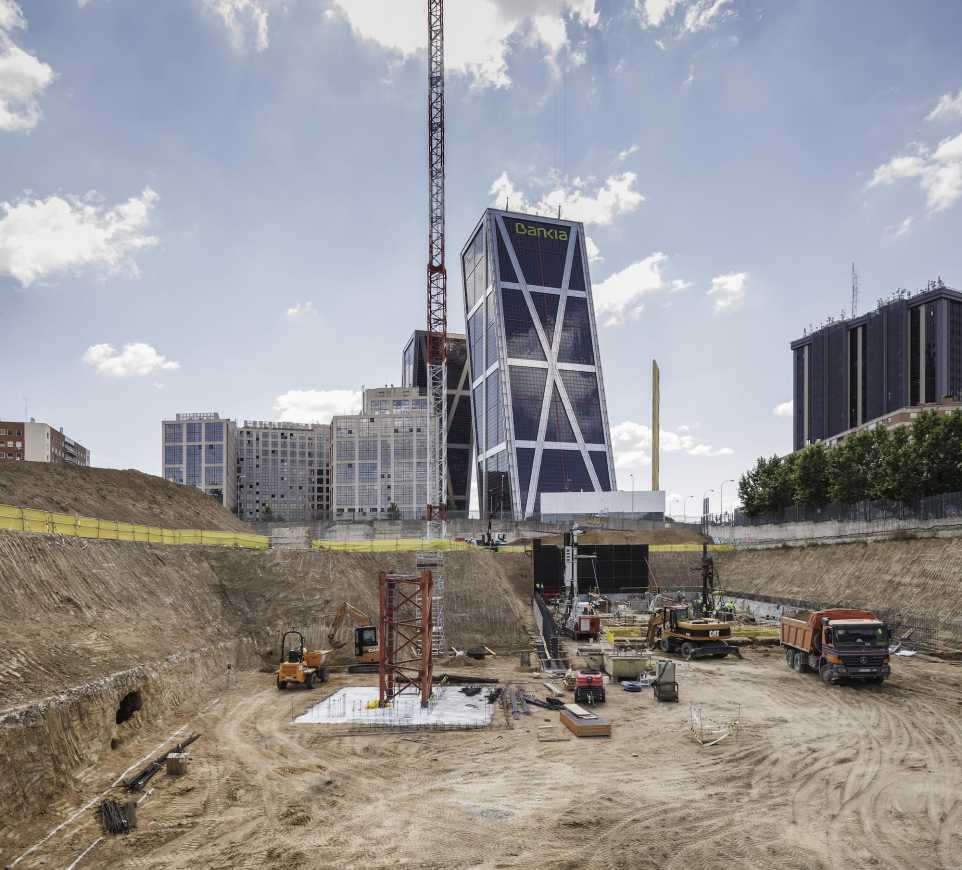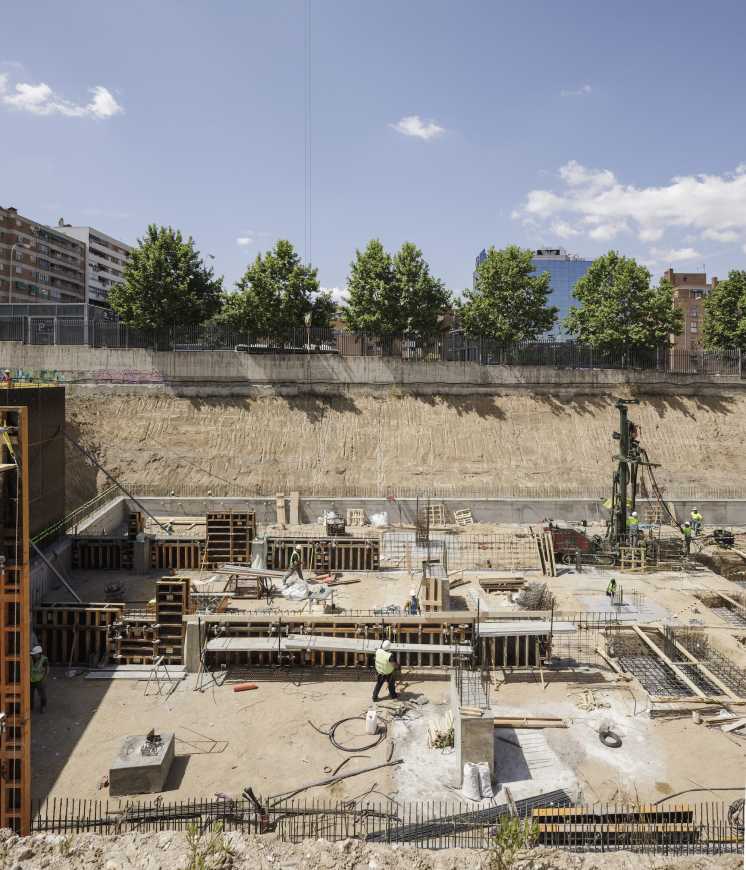 状态:建设中
地点:西班牙 马德里 卡斯蒂利亚广场 阿斯图里亚斯大道
建筑设计:
Jardín 1: Nexo Arquitectura + Gutiérrez-delaFuente Arquitectos + Andrés Perea Arquitecto
客户:Metro de Madrid, Comunidad de Madrid
合作方:
Jardín 1团队:Silvia Acera, Pasquale Ludovico, José Antonio Arias, Teresa Castillo, Javier García, Flavio Martella, Eva Martínez, Marta Guedán, Ignacio Cimadevilla, Alejandro Estébanez, Laura Puchades, José Mª Nuñez (竞赛)
模型:MaqGil Maquetas, Gilberto Ruiz
测量:Carrión Arquitectura Técnica
景观:Batlle i Roig Arquitectes
结构/装置:Valladares Ingeniería, BAC, Aiguasol
绿色建筑认证:VERDE – GBCe (Ana García)
安全协调:Safecor
技术风险管理:CPV-CEP Ibérica
建设施工:Ferrovial Agromán
Status: Under construction
Location: Avenida de Asturias, Plaza Castilla. Madrid (Spain)
Architects:
Jardín 1: Nexo Arquitectura + Gutiérrez-delaFuente Arquitectos + Andrés Perea Arquitecto
Client: Metro de Madrid, Comunidad de Madrid
Collaborators:
Jardín 1 Team: Silvia Acera, Pasquale Ludovico, José Antonio Arias, Teresa Castillo, Javier García, Flavio Martella, Eva Martínez, Marta Guedán, Ignacio Cimadevilla, Alejandro Estébanez, Laura Puchades, José Mª Nuñez (competition)
Visualizations 3D: Three_visual
Models: MaqGil Maquetas, Gilberto Ruiz
Surveyor: Carrión Arquitectura Técnica
Landscape: Batlle i Roig Arquitectes
Structure / Installations: Valladares Ingeniería, BAC, Aiguasol
Green Building Certification: VERDE – GBCe (Ana García)
Safety Coordination: Safecor
Technical Risk Management: CPV-CEP Ibérica
Construction Company: Ferrovial Agromán
更多 Read more about: Jardín 1、Fernando Alda