本文由RS+ Robert Skitek授权mooool发表,欢迎转发,禁止以mooool编辑版本转载。
Thanks RS+ Robert Skitek for authorizing the publication of the project on mooool, Text description provided by RS+ Robert Skitek.
RS+ Robert Skitek:Paprocany 湖是第奇居民业余时间经常去的地方。在湖岸长廊附近有一个娱乐中心,提供许多的娱乐和体育景点。Paprocany 湖的休闲区改造是另一个重点展示景观价值和扩大城市居民娱乐服务的项目。
RS+ Robert Skitek:Paprocany lake is the place where inhabitants of Tychy often spend their spare-time/(free time). In the neighborhood of the promenade there is recreation center with many recreation and sports attractions. Remodeling of the recreational area at the Paprocany lake is another project focused on exposing values of the landscape and expanding recreational offer for resident of city.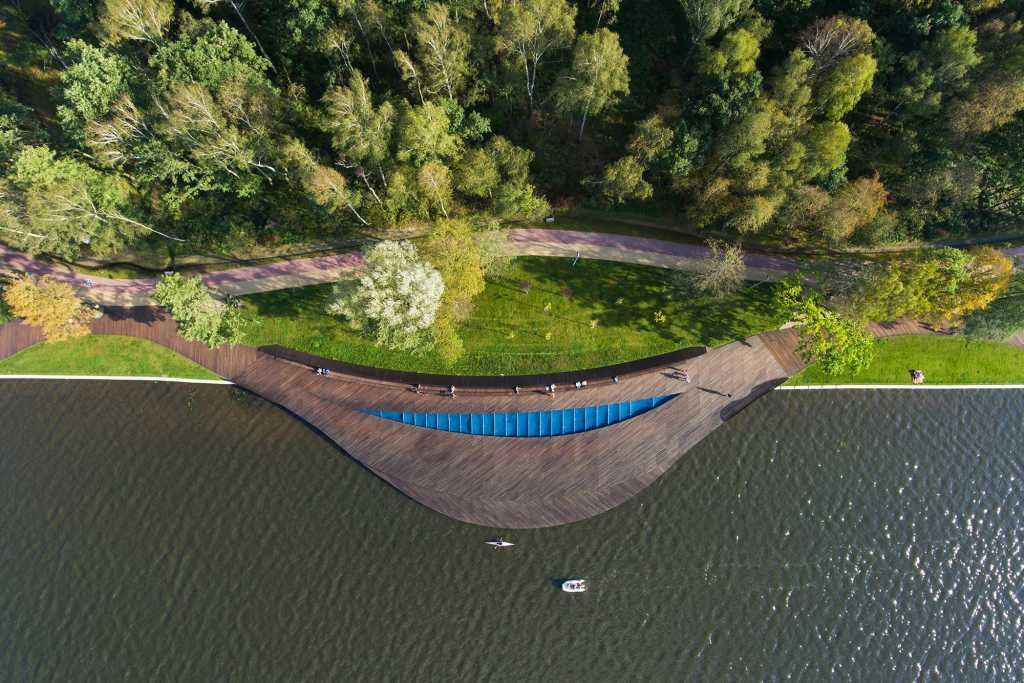 ▼视频 Video © RS+ Robert Skitek
设计概念是基于河岸边交替蜿蜒于湖面和地面的木制长廊。使得人们在长廊的不同地点有不同的空间感受。长廊步道与背面的行人/自行车道相连,并延伸到湖面上。在长廊上有一个开口,上面铺设了一张网,还有一些专门设计的长凳,可以用作在湖上组织水上运动比赛的看台。此外,还有新的沙滩和户外健身房。我们主要选择使用自然材料的目的是强调这个地区的自然特性。部分建筑被土地覆盖成各种各样的形状,并在上面种植了青草。我们使用软木建造长廊区的长椅和栏杆。而其他的硬化区域,如自行车停车场,健身房设备下的地方则是由完全透水的矿物聚集物和三元乙丙橡胶颗粒制成的表面建造。湖面上的长廊部分是用钢筋混凝土桩加固的钢梁建造的,这些钢筋混凝土桩都被钉入湖底。地形配用节能灯照明。
Concept is based on wooden promenade located along the bank which is alternately meandering out over the lake and back on the ground. That allows for a different perception of space from various spots of the promenade. Promenade connects with pedestrian/bicycle path running on the back side and descends nearly touching the lake where it is over the water. On a promenade there is an opening with a net streched over the water and specially designed benches which could be used as a tribunes for water sport competitions organized on a lake. Whats more, there is new sandy beach and outdoor gym. The main purpose in selecting materials was to emphasize the natural character of an area by using mainly natural materials. Part of constructions were covered by specially shaped land and planted with grass. To finish off the promenade area, benches and railings we used softwood. Other hardened areas such as bike parkings, places under gym equipment were made from completely water permeable surfaces based on mineral aggregates and EPDM granules. Sections of Promenade which are over the lake are constructed with steel beams founded on reinforced concrete piles hammered into the lake bottom. Terrain is illuminated only by energy-saving LED lights.
▼平面图 Master Plan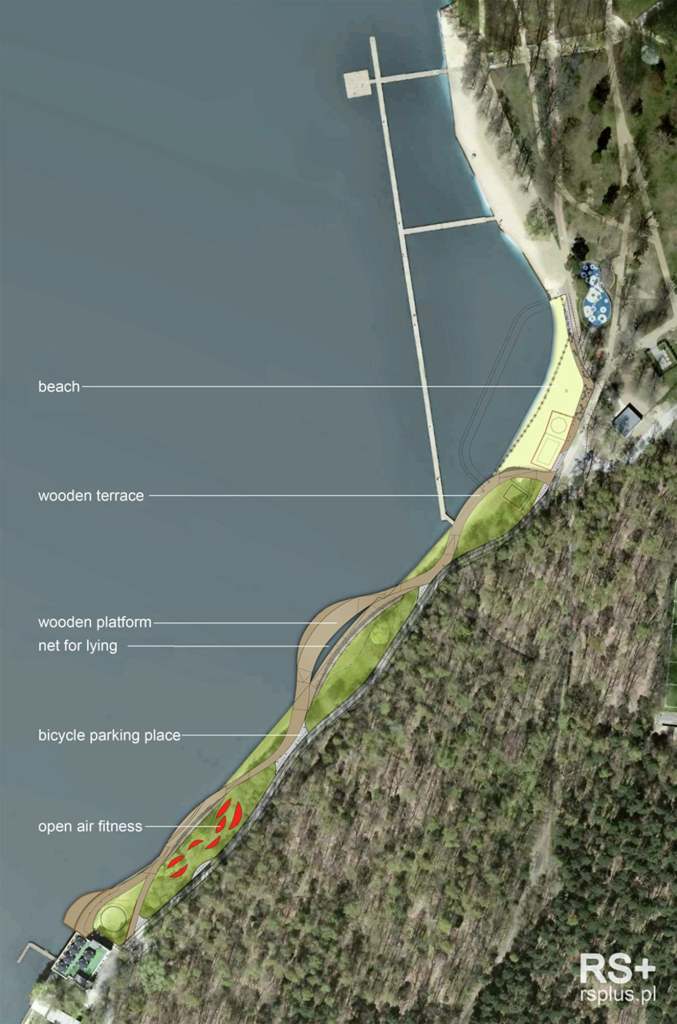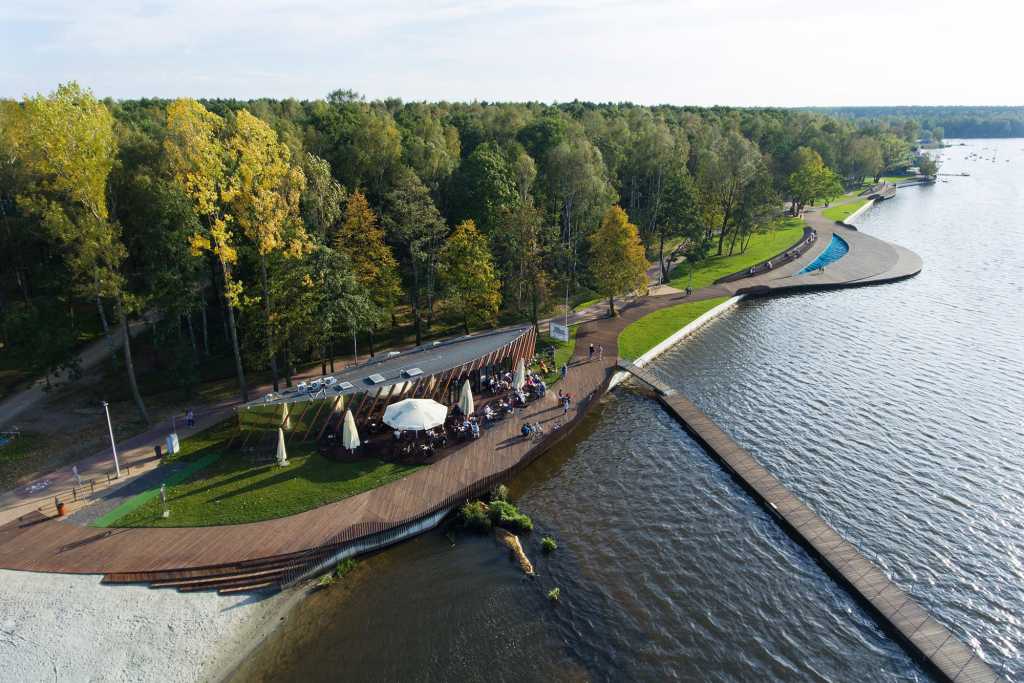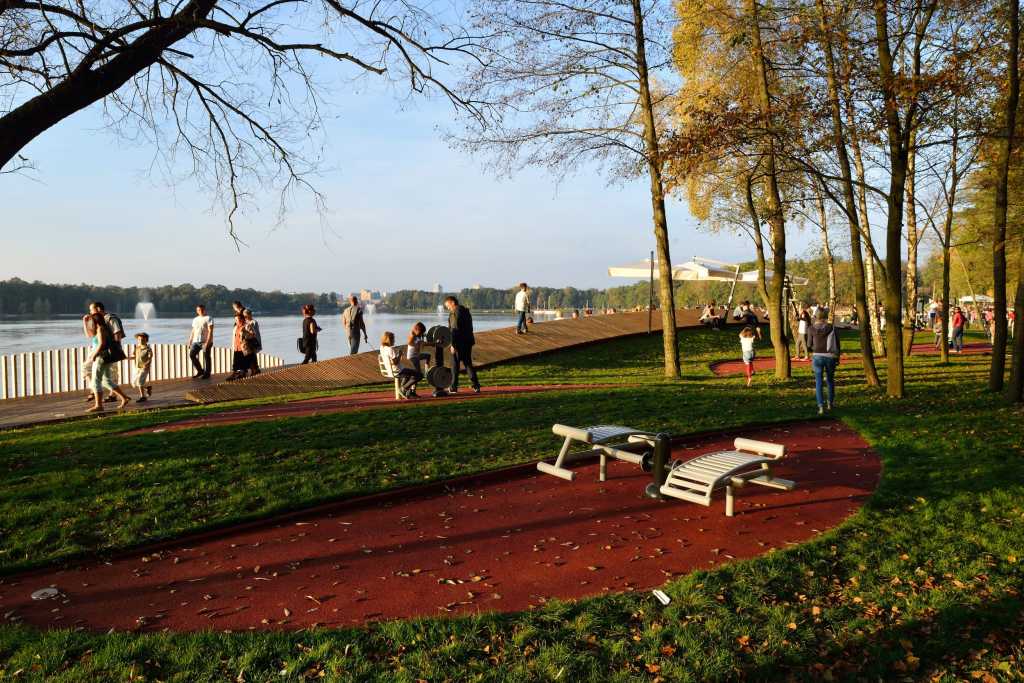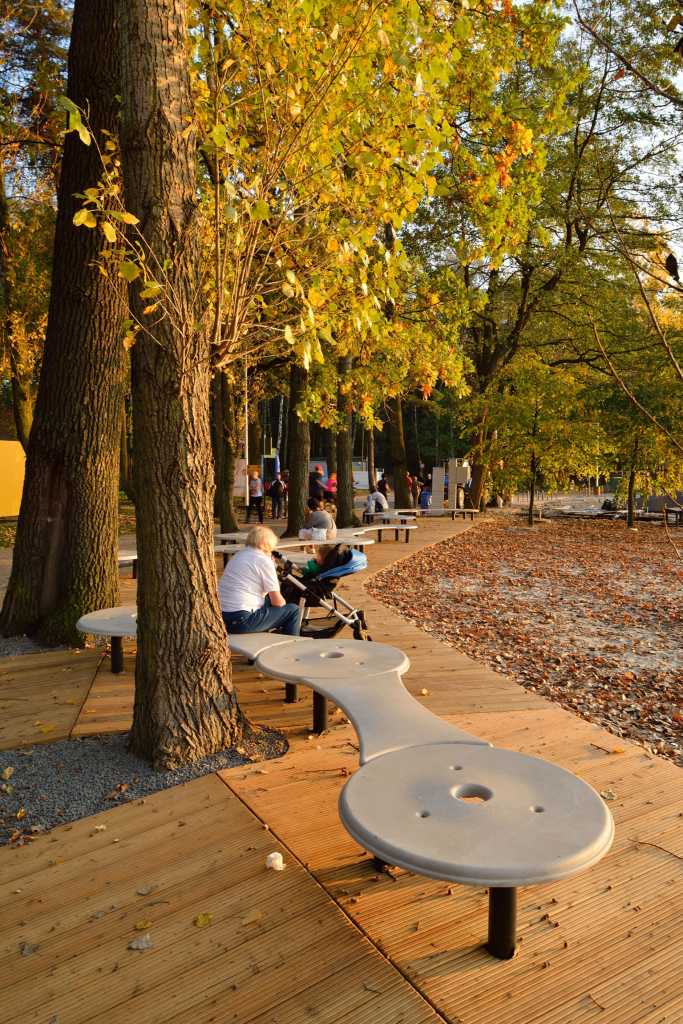 大约400米长的河岸上,土地需开发大约2公顷。在投资之前,这片土地只是路边的一片草坪,尽管有各种景观,但除了垂钓者外,完全没有人使用过。重新改造后,尽管天气不好,开业后的头几周,长廊成了人们经常光顾的地方。它迅速地变成了充分运作的公共空间和新的集会场所。白天,是全家人的散步活动场所,晚上则是约会或沉思的场所。
Land development takes about 2ha on the bank length about 400m. This terrain was only a lawn by the road before an investment, in spite of landscape vaues, completely unused except by anglers. In the first weeks after opening despite the unfavorable weather, a promenade became a place frequently visited. It became very quicly fully working public space and new meeting place. During the day a promenade is a place for whole families and in the evening the space for a dates or contemplation.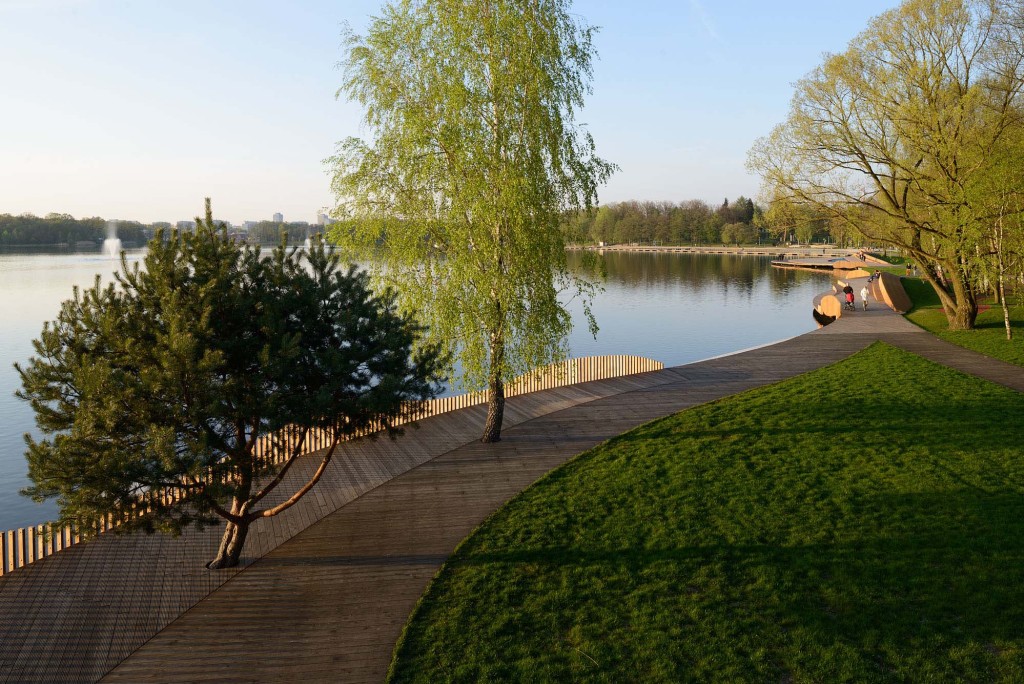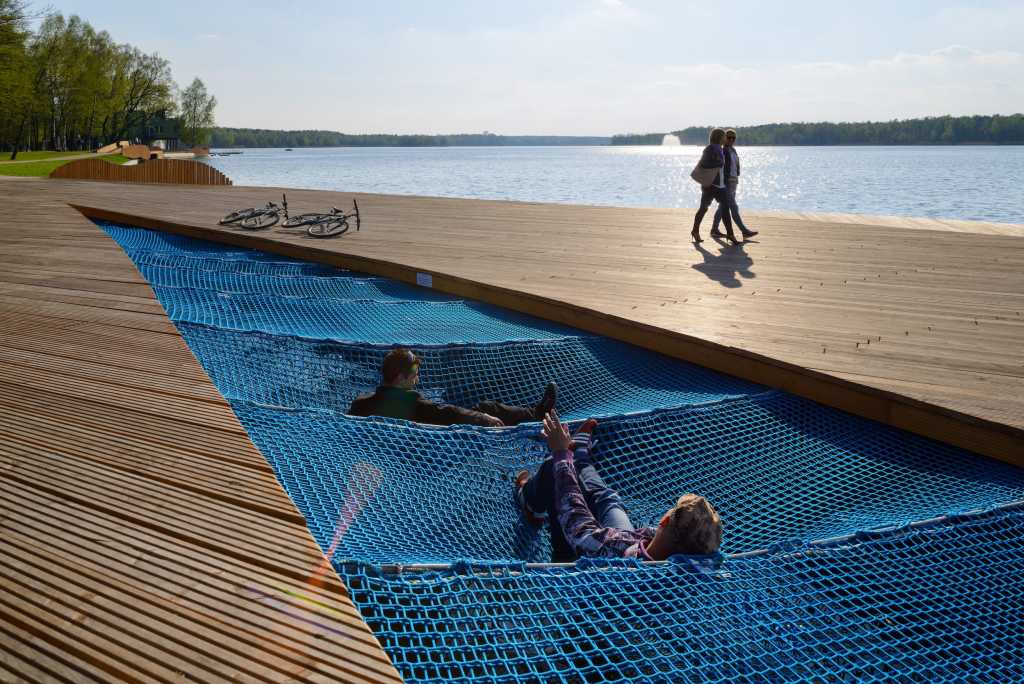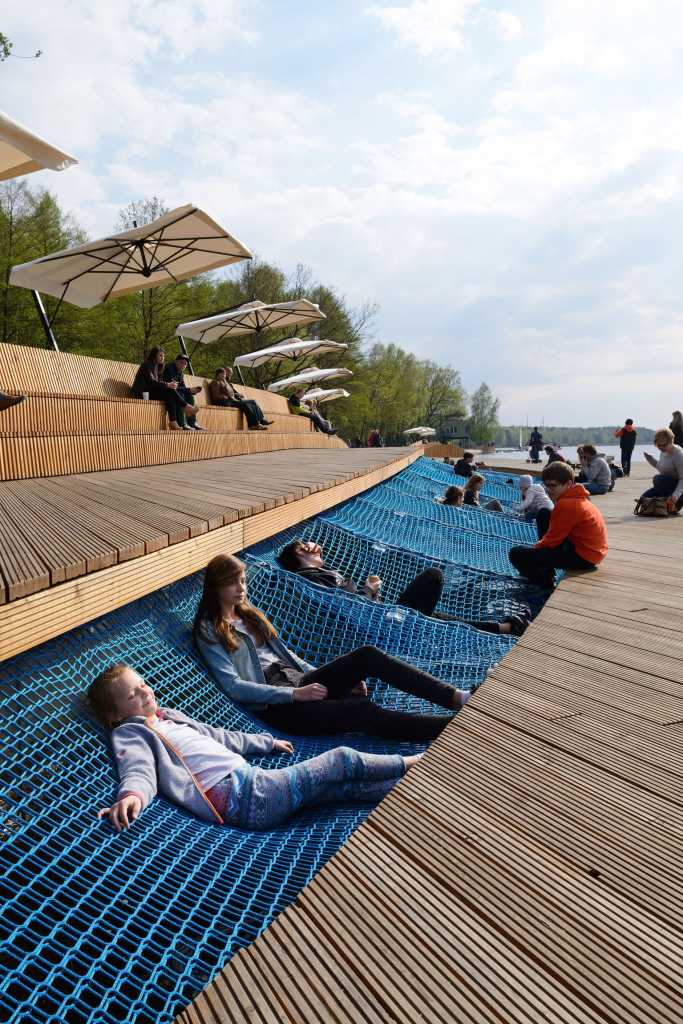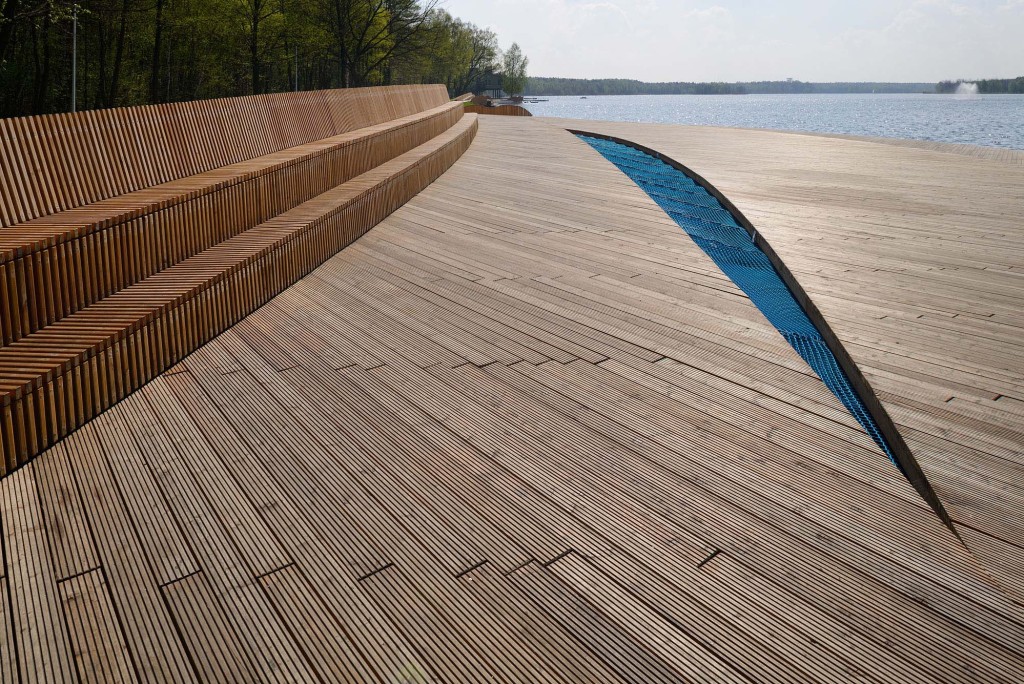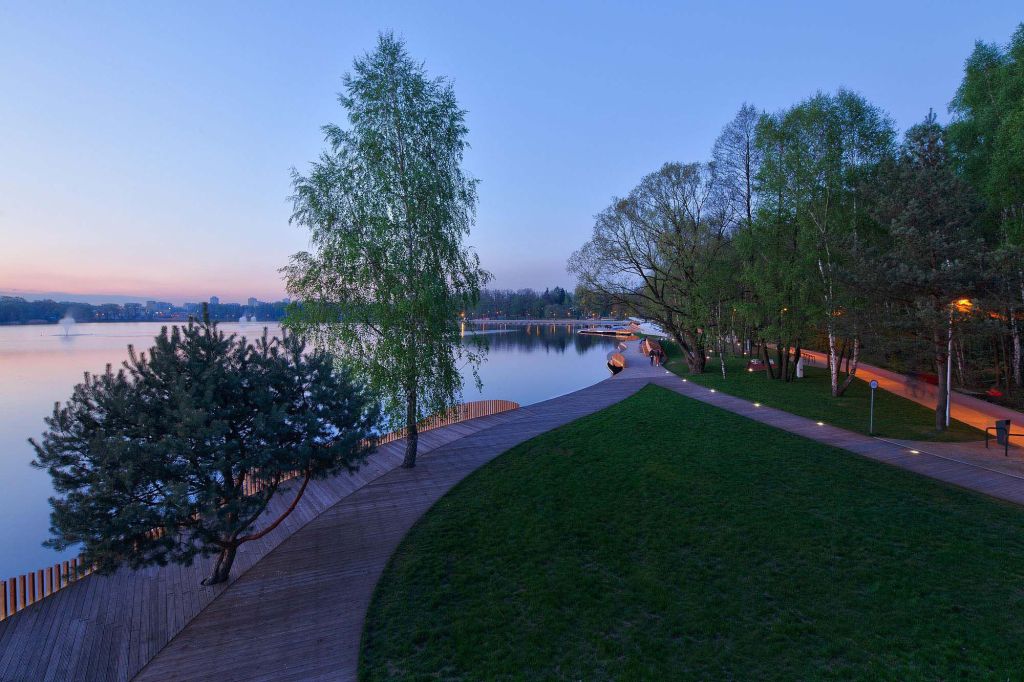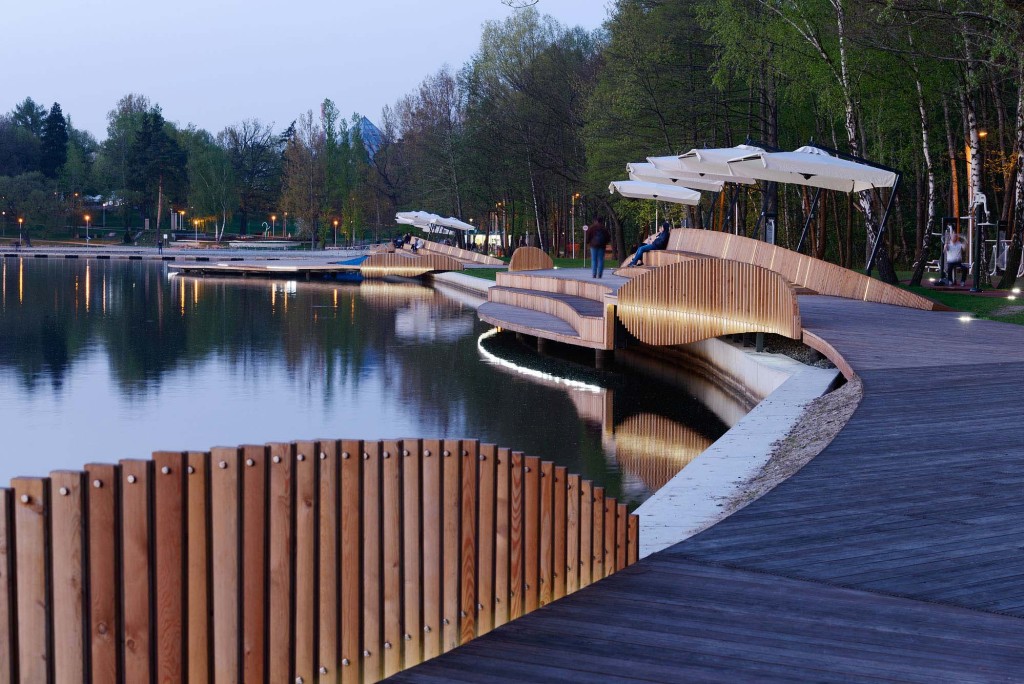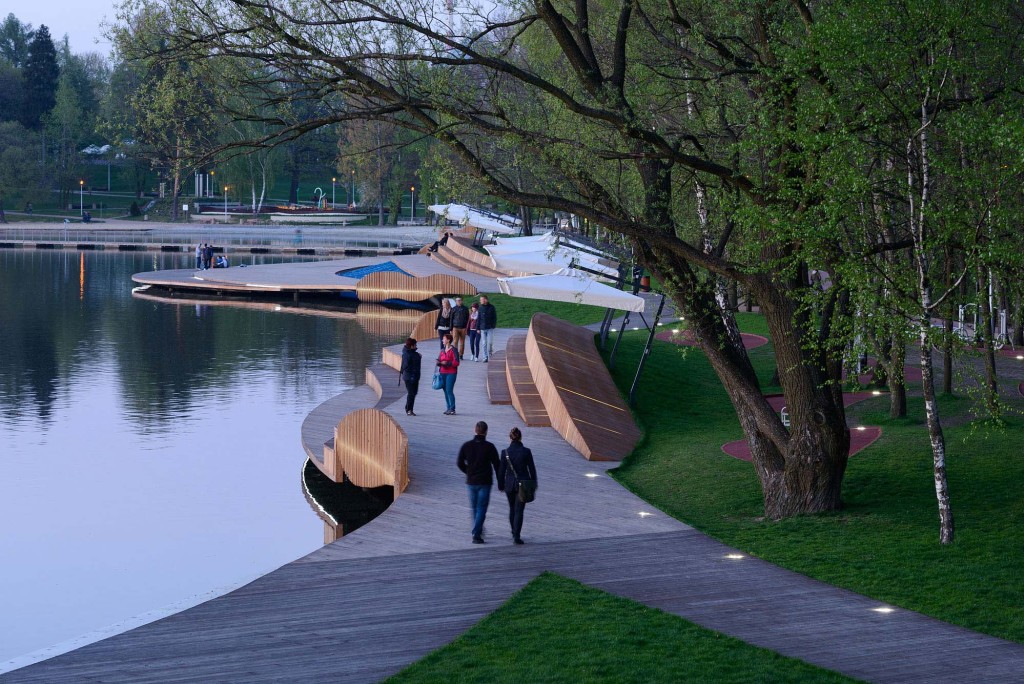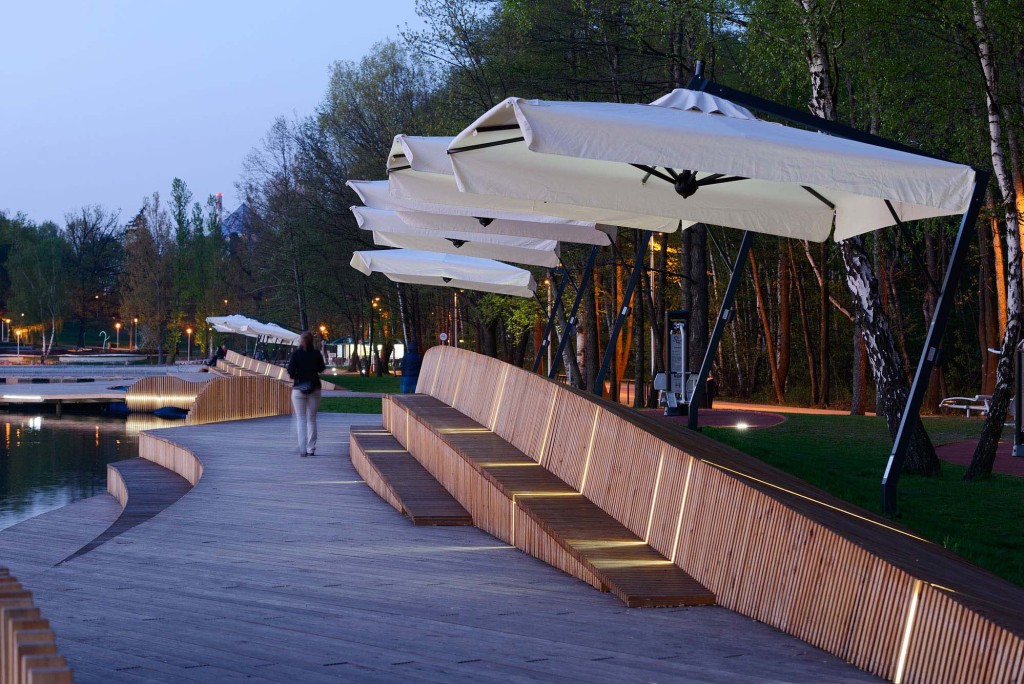 Image © Tomasz Zakrzewski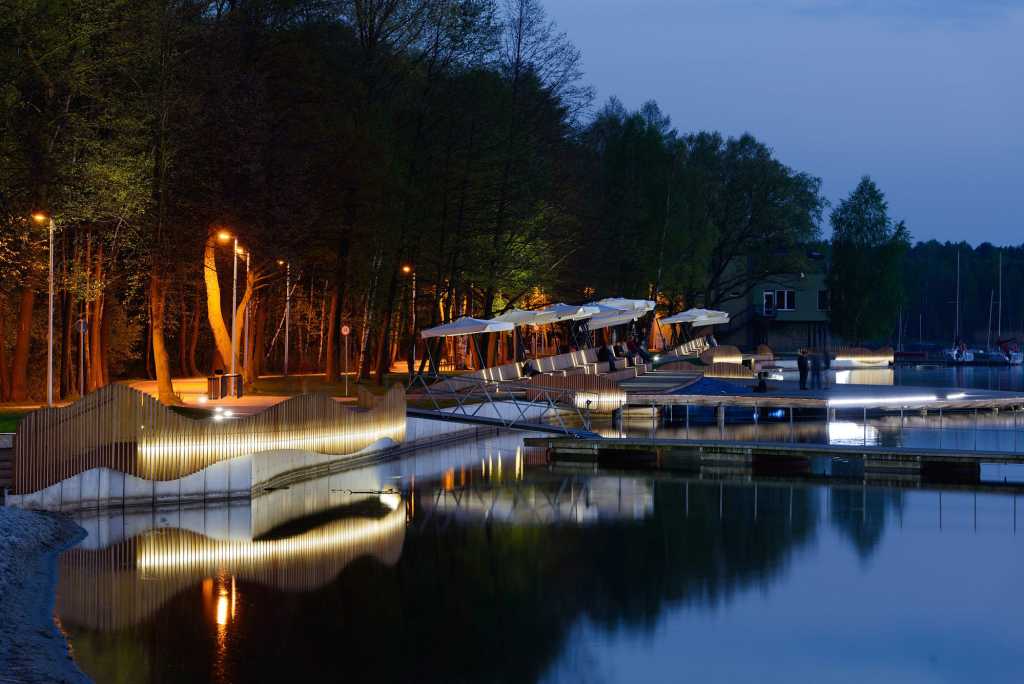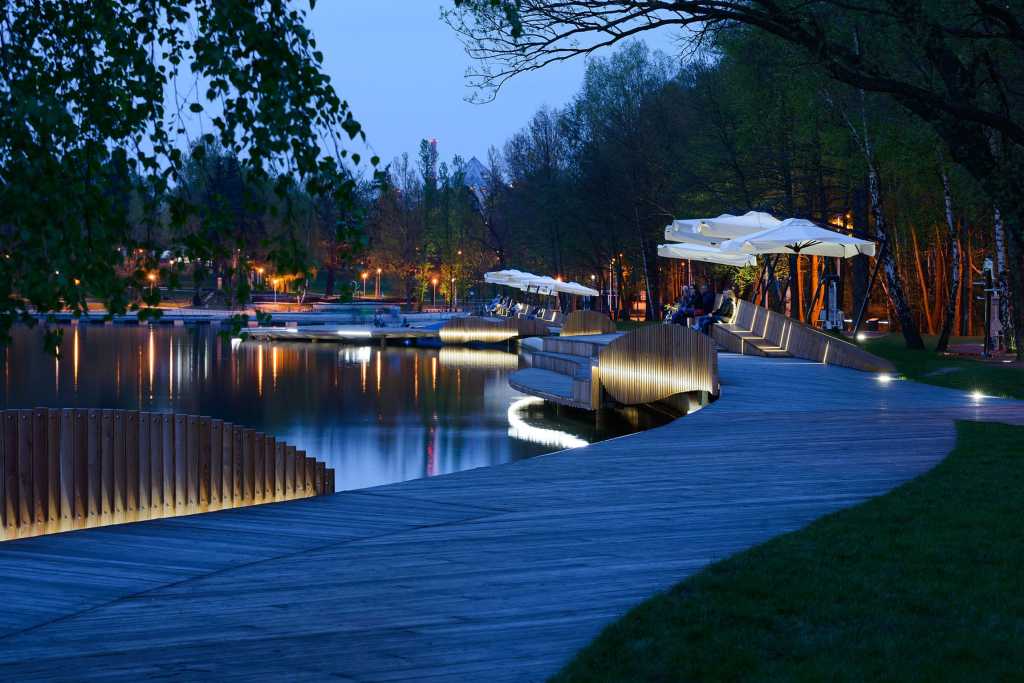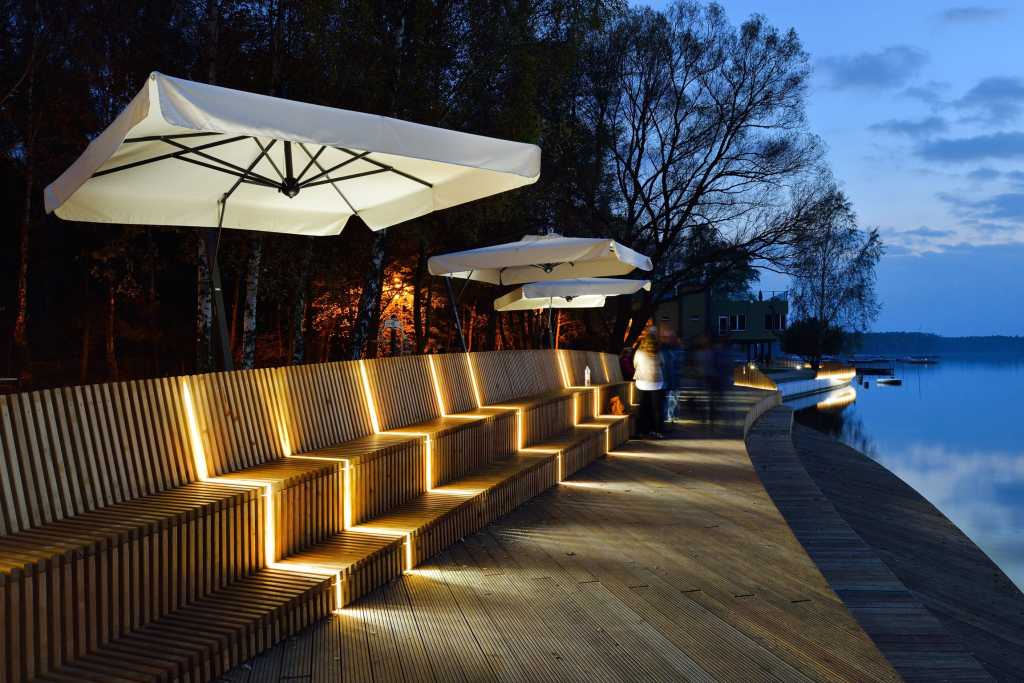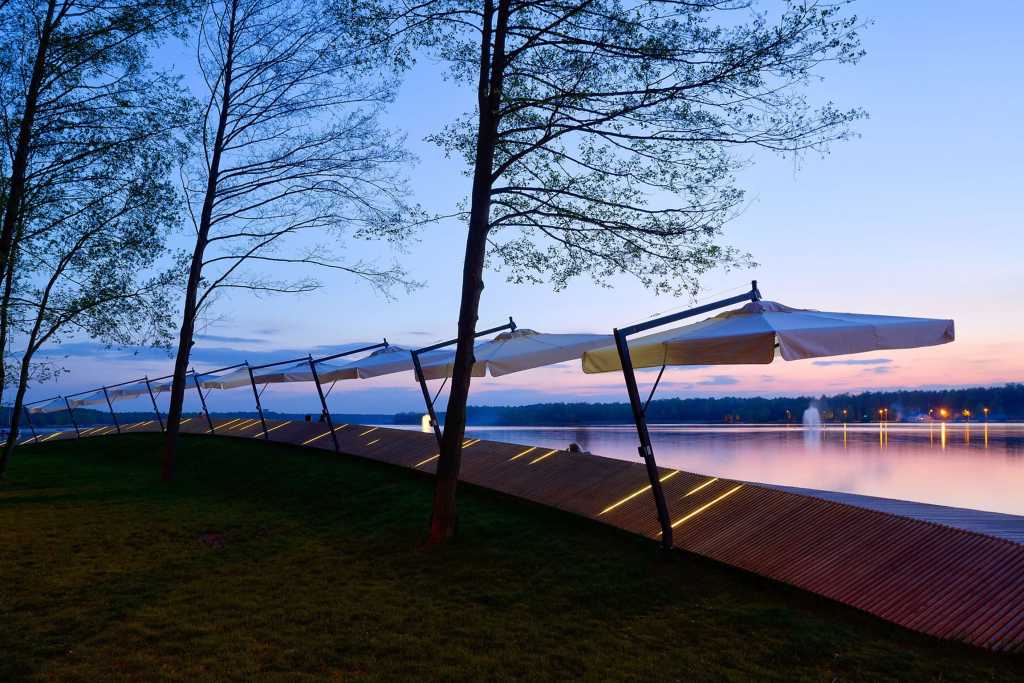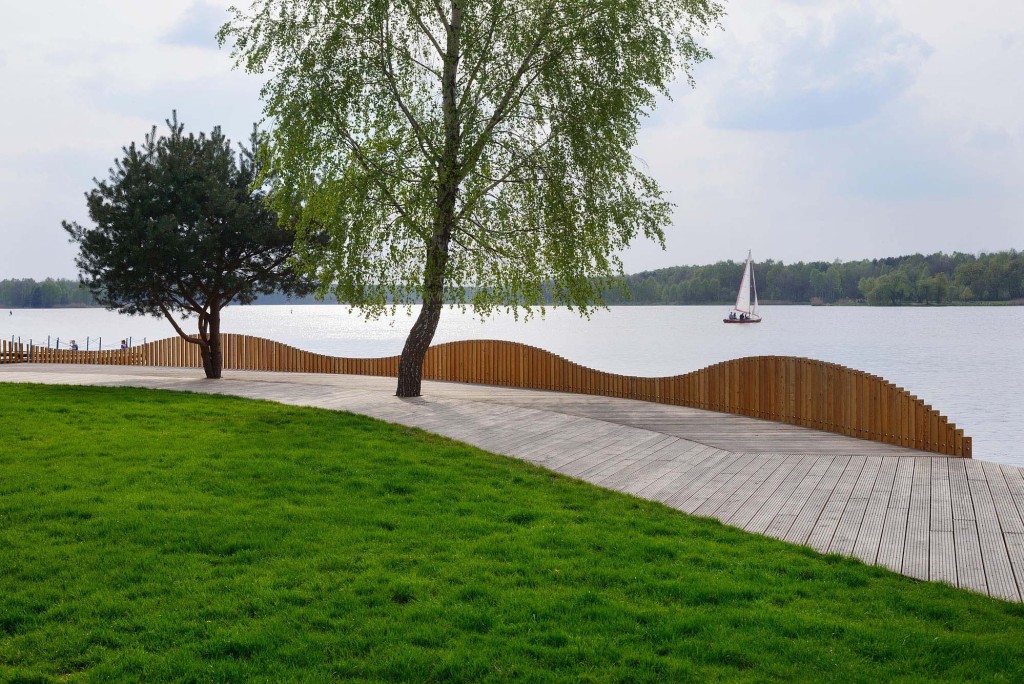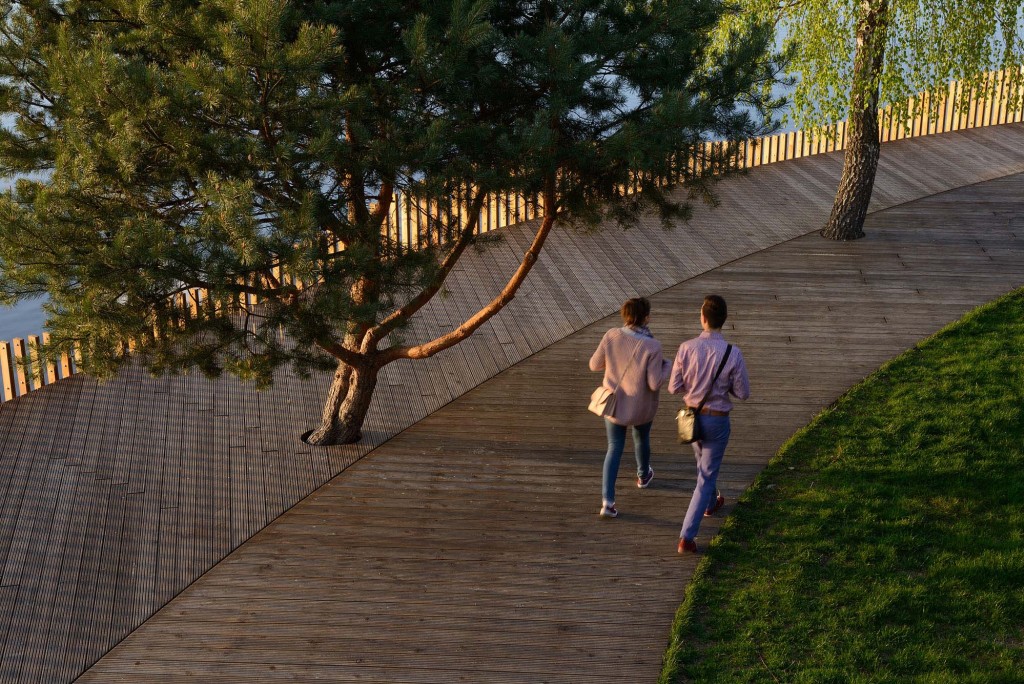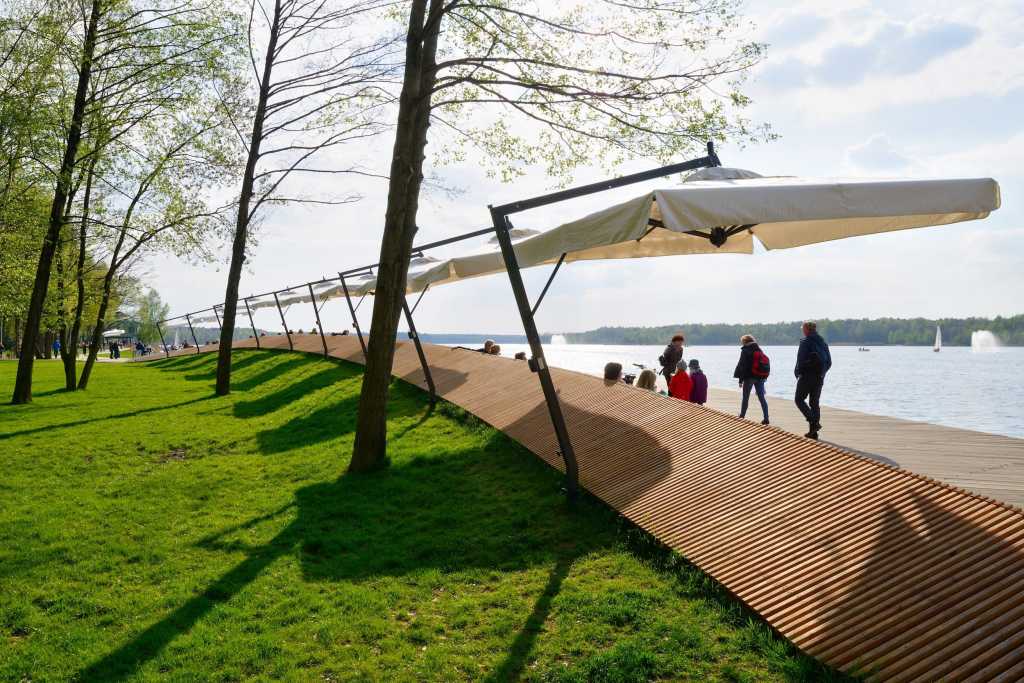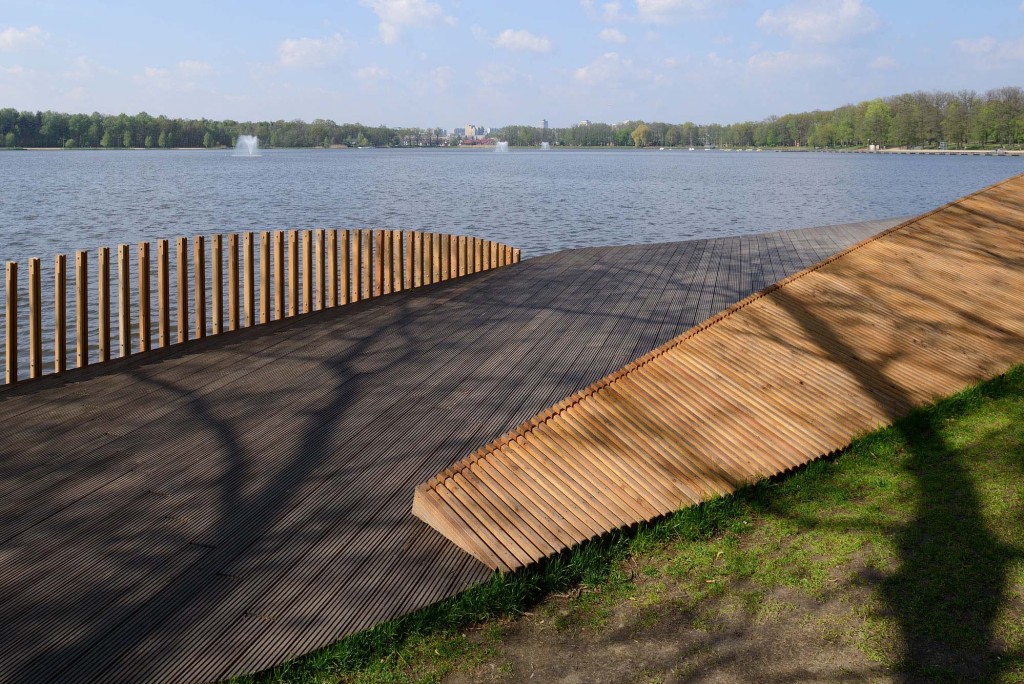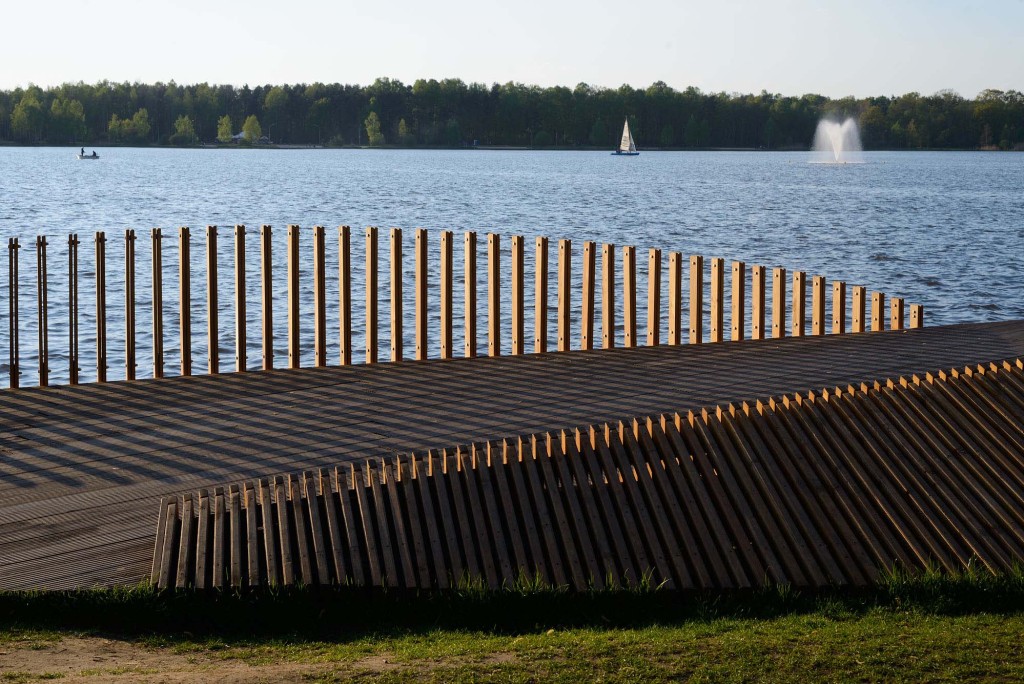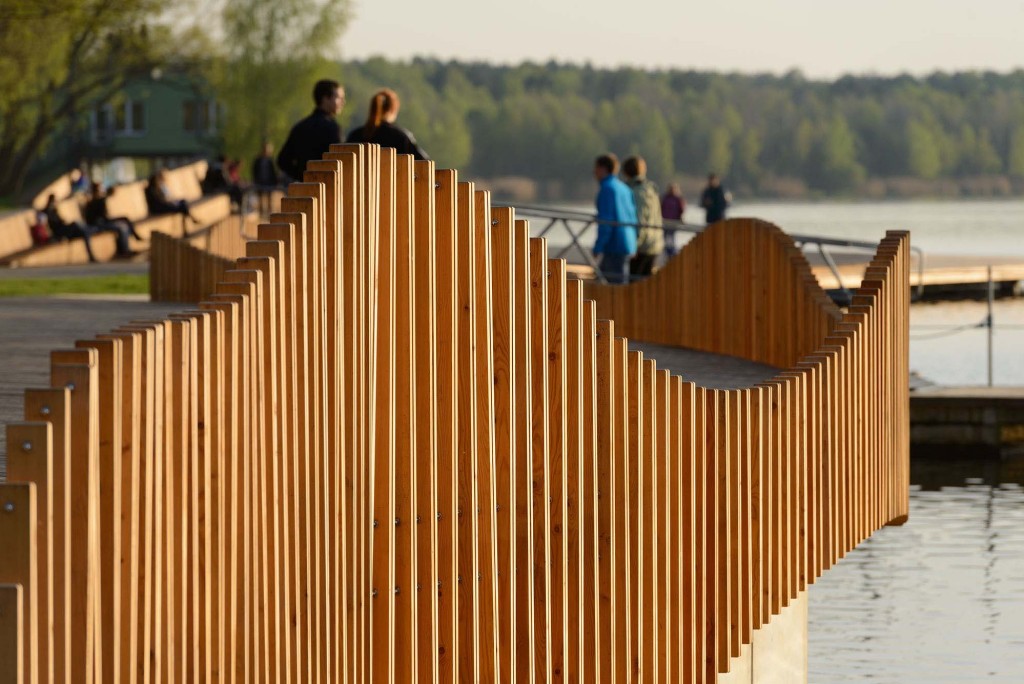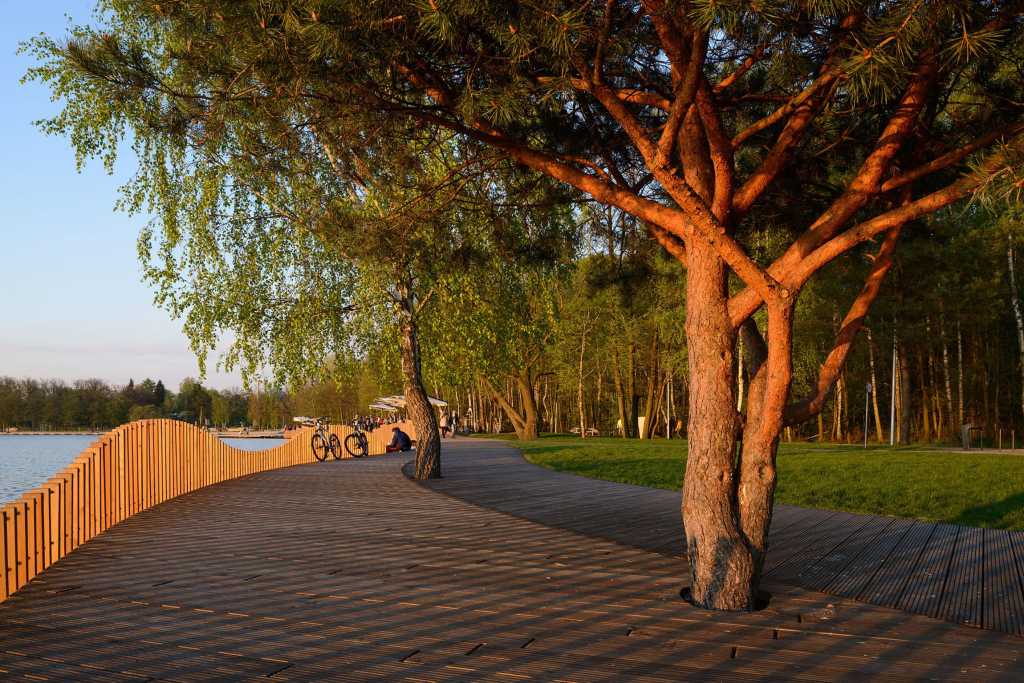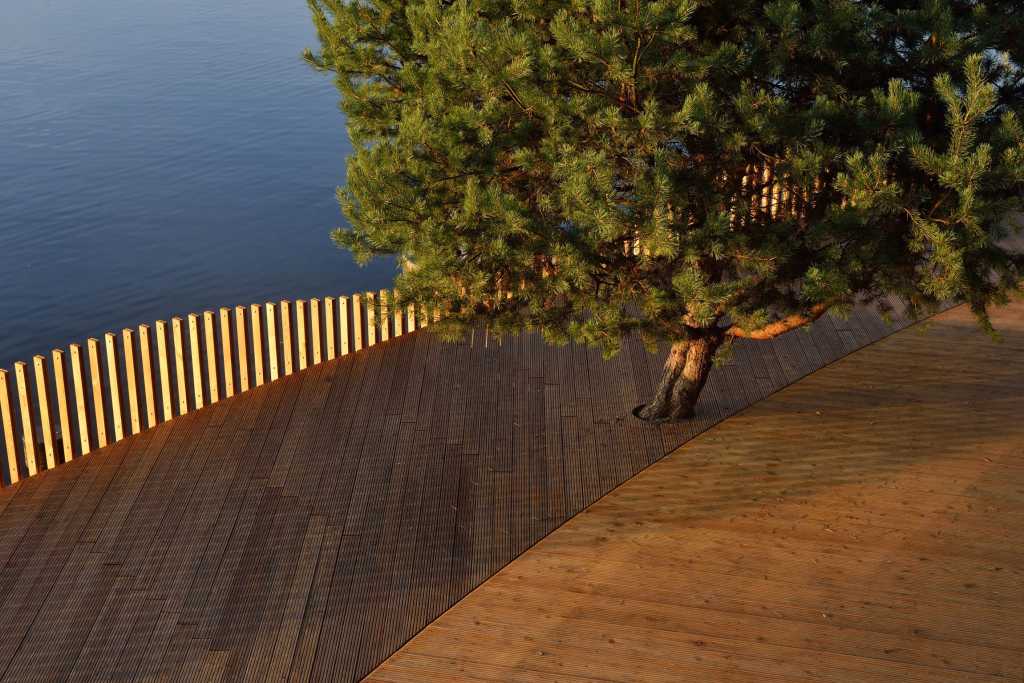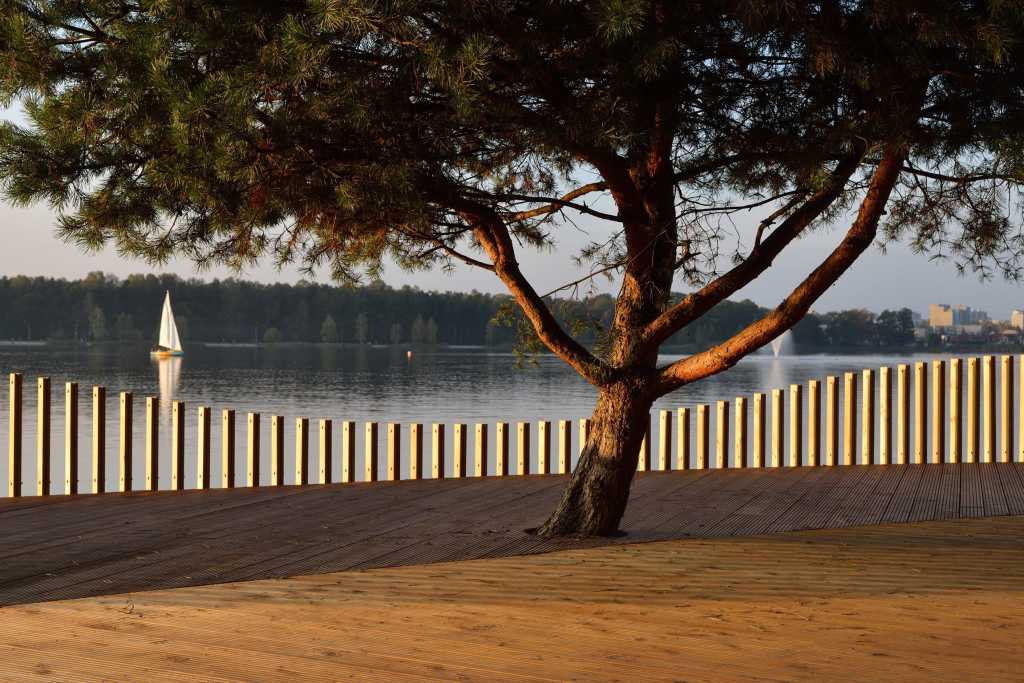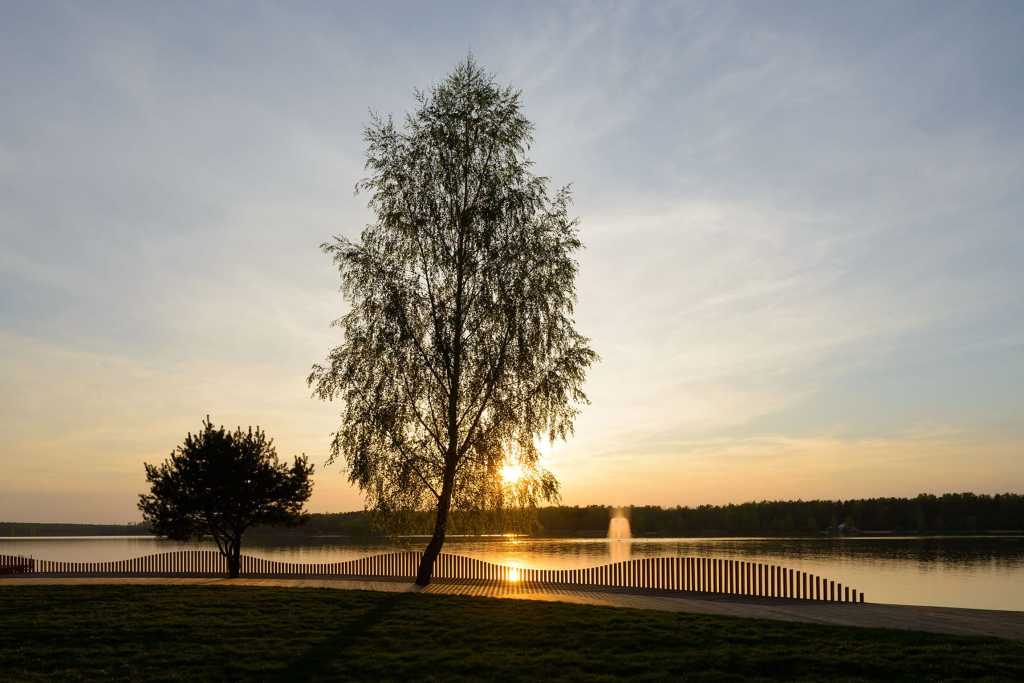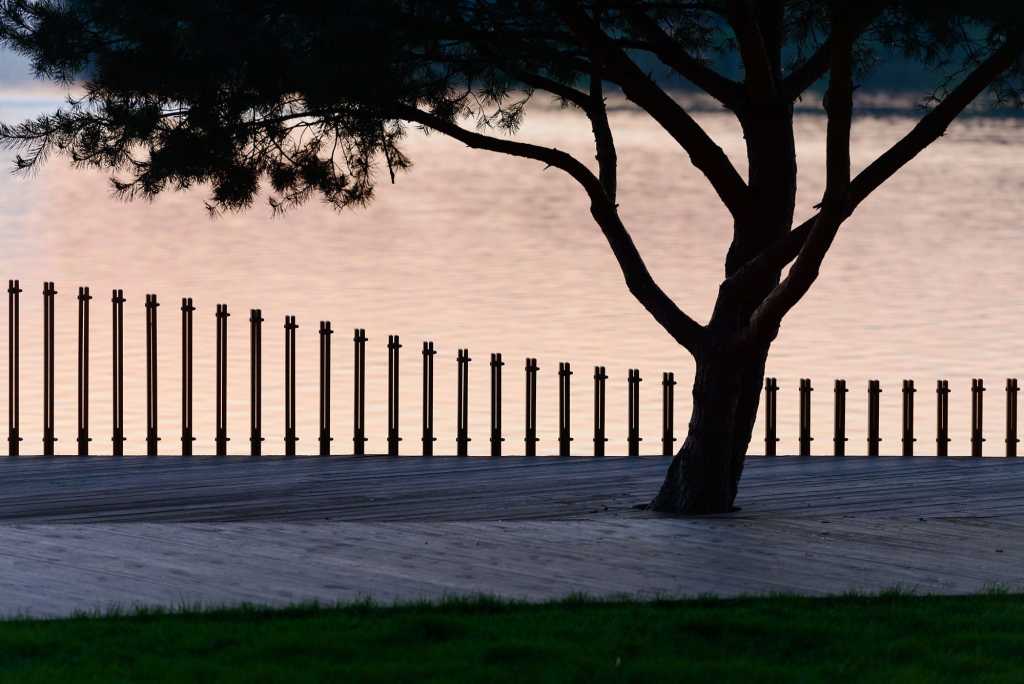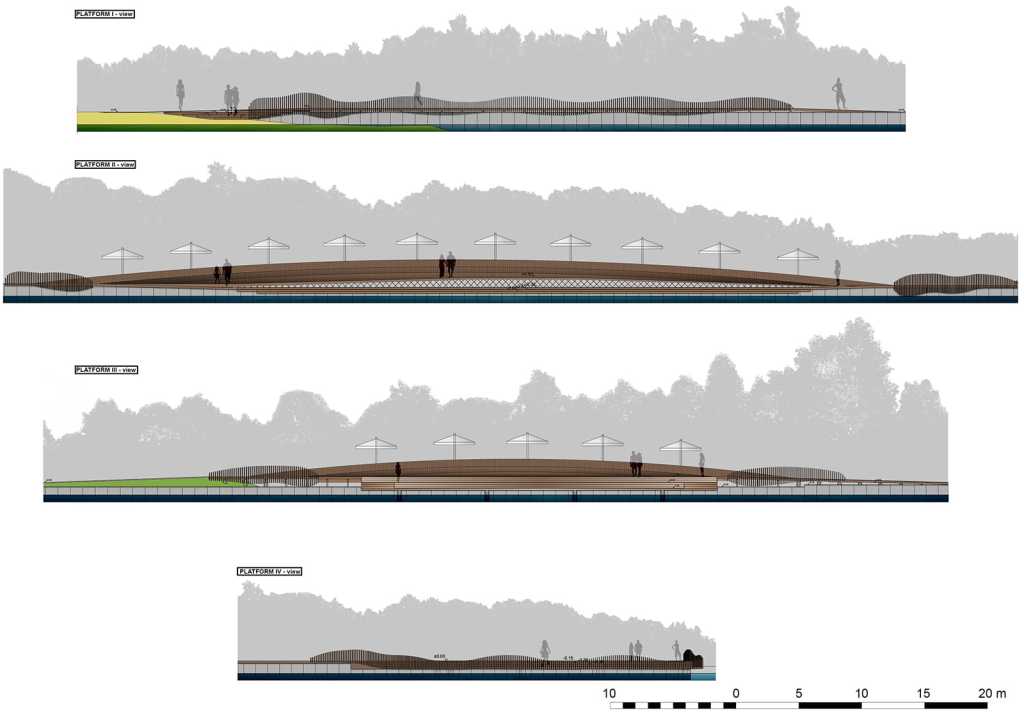 建筑设计: RS+ Robert Skitek
地点: 波兰第奇
年份: 2014年
建筑师: Robert Skitek
合作伙伴: Jakub Zygmunt, Jarosław Zieliński, Szymon Borczyk, Marcin Jamroż, Dorota Zwolak, Katarzyna Wiśniewska
照片: Tomasz Zakrzewski
Architects: RS+ Robert Skitek
Location: Tychy, Poland
Year: 2014
Architect: Robert Skitek
Cooperation: Jakub Zygmunt, Jarosław Zieliński, Szymon Borczyk, Marcin Jamroż, Dorota Zwolak, Katarzyna Wiśniewska
Photographs: Tomasz Zakrzewski
更多 Read more about:RS+ Robert Skitek