"运动场"项目是"Rigenerazione Urbana"项目的一部分,该项目是与意大利亚历山德里亚(Alessandria)市合作重建Carlo Carrà公园的项目。
The "Playground" project is part of "Rigenerazione Urbana", a project for the redevelopment of Carlo Carrà park, in collaboration with the Municipality of Alessandria, Italy.
这一想法源于一种可能性,即能够穿越场地的空间,留在构图中,并通过比赛的运动改变对形状的感知。
The idea was born from the possibility of being able to cross the field's space, to stay inside the composition and change the perception of shapes through the game's movement.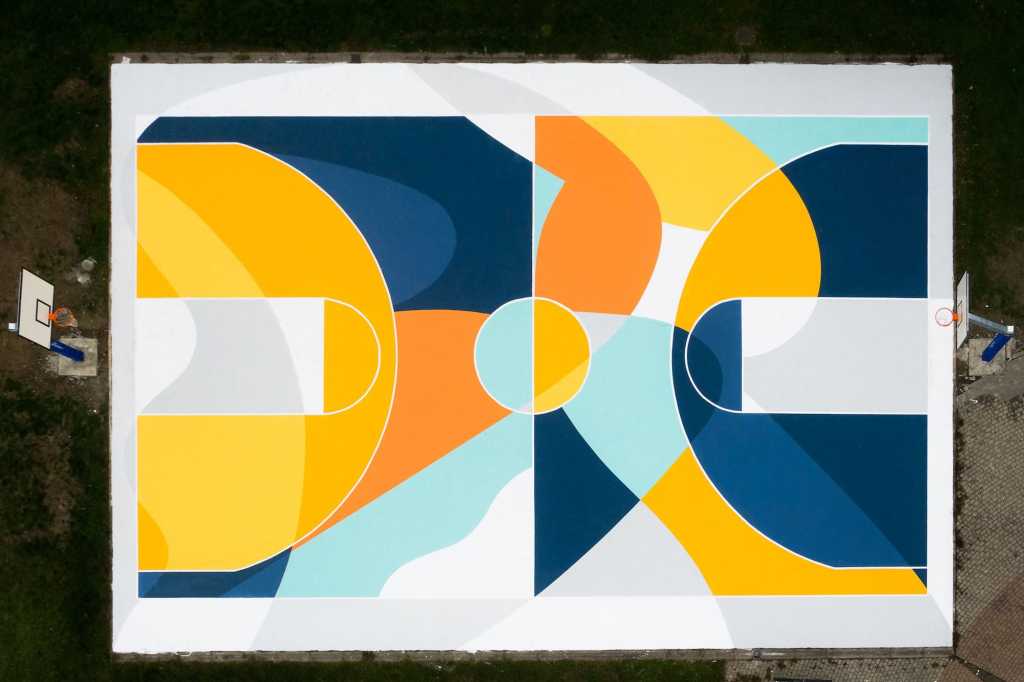 重要的是要考虑到指定区域的方案,这是比赛的必要条件,但同时也需要自由地与形状和颜色进行交互。
It was important to consider the schemes of the designated areas, necessary for the game, but at the same time it was necessary to feel free to interact with shapes and colors.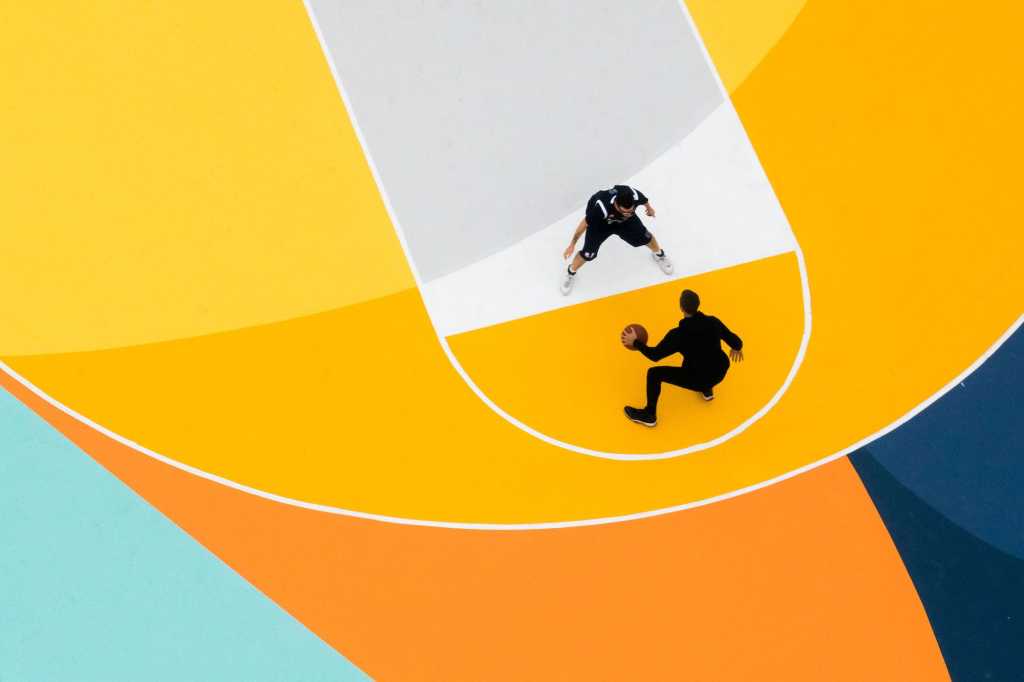 颜色的选择是直接参考体育界的,所以我选择了篮球场上使用的颜色样本,把它们结合起来,增加了个人的变化。
The choice of colors was motivated by a direct reference to the world of sport, so I chose the color samples used in basketball courts, combining them and adding personal variants.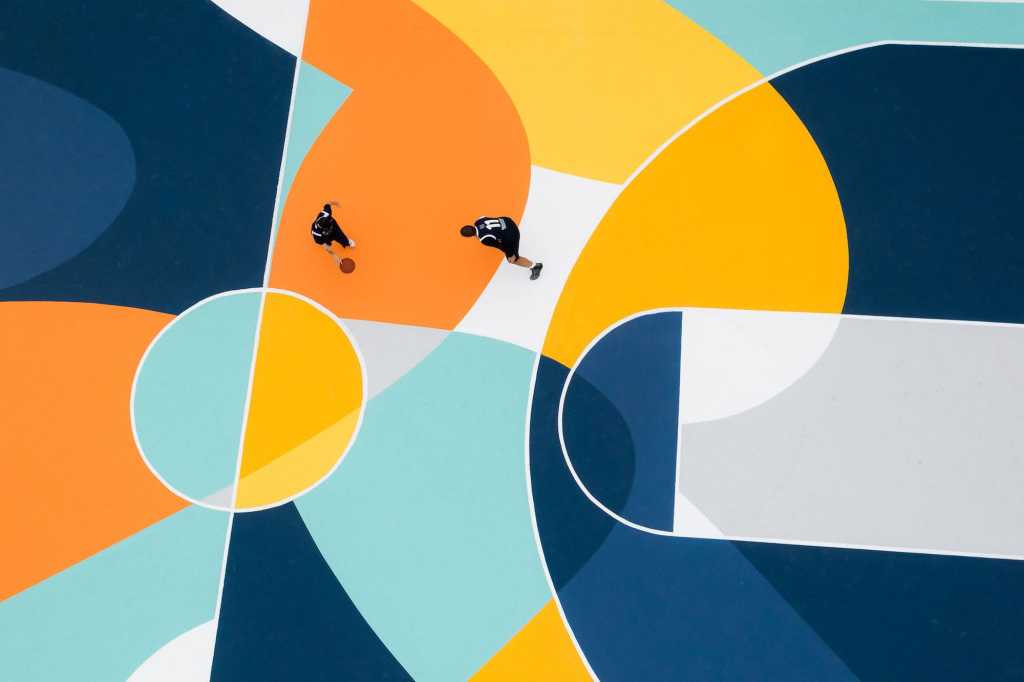 曲线的趋势产生了一种组合节奏,标记并提升了运动,放大了动作并留下了在操场上的比赛的视觉回声。
The trend of curves generates a compositional rhythm, that marks and exalts the movement, to amplifying the action and leaving a visual echo of the matches played on the playground.
图片来自:Ugo Galassi
项目名称:Playground
艺术家:Gue
合作者:Andrea Mangione, Luca Zanon, Andrea Musso, Guido Bisagni, Giuseppe Liguori
地点:意大利亚历山德里亚
完成:2016
客户:亚历山德里亚市
Pictures by Ugo Galassi
Project Title: Playground
Artist: Gue
Collaborators: Andrea Mangione, Luca Zanon, Andrea Musso, Guido Bisagni, Giuseppe Liguori
Location: Alessandria, Italy
Year completed: 2016
Client: Municipally of Alessandria