!MELK:我们最近完成了在普罗维登斯市中心珠宝区综合街道景观总体规划的第一阶段。在此之前,该地是一个含有停车场和空置仓库的未得到充分利用的贫瘠地块。I-95的搬迁为附近的大学创造了一个将其医学院扩大至这个从前是工业区的地块的机会,也为珠宝区提供了一个重新与滨水空间连接的机会。!MELK立即着手通过建立一个方案连接普罗维登斯市中心的城市网络,为其注入新的活力与特征。
!MELK:Entrant has recently completed the first phase of a comprehensive streetscape Master Plan for the Jewelry District in downtown Providence, RI. Prior to this implementation, the district was an underutilized and barren landscape of parking lots and vacant warehouses. The relocation of I-95 created an opportunity for the nearby university to expand its Medical School campus into this former industrial zone and for the Jewelry District to reconnect to the waterfront. Entrant set out immediately to connect to Providence's downtown urban fabric by establishing a scheme to infuse a new vitality and character.
▼分析图 analysis
▼总平面图 Master Plan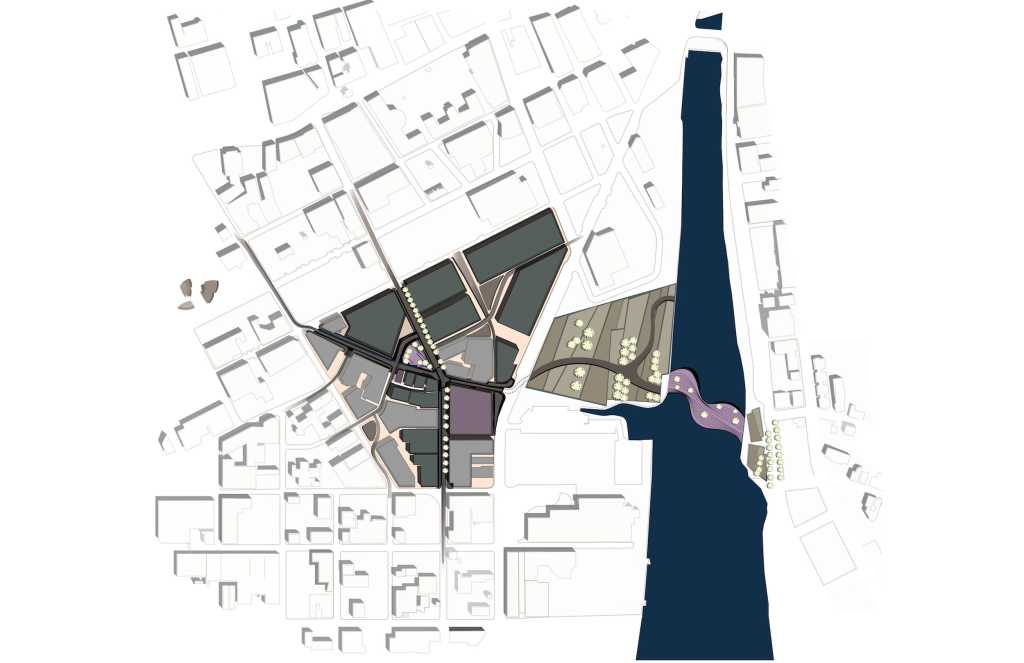 遵循传统的新英格兰材料语言,位于普罗维登斯港的一座壮观的木制人行天桥将珠宝区和附近大学的校园连接起来。位于该区域中心的"船形街道广场"被构想成是从无遮蔽的带围栏的沥青停车场转变成的一处有阴凉的绿洲空间。
Following a traditional New England materials vocabulary, a spectacular wooden pedestrian bridge over Providence Harbor is designed to connect the Jewelry District with nearby university's campus. Situated in the heart of the district, "Ship Street Square" was conceived, a shady green oasis where once was an exposed and fenced asphalt parking lot.
为了创造一个独特统一的,并与周围环境以及过去的工业氛围相关联的标志性空间,我们开发了新的景观元素,如铺装系统,在符合当今安全标准和规范的同时,加强街道景观的历史氛围,以及作为珠宝区"首饰"的与环境相融合的定制树池格栅。
With the intention to create a unique and unified identity, related to context and the neighborhood's industrial past, Entrant developed new streetscape elements, such as, a paver system, that promotes an historic atmosphere along the streetscape, while complying with today's safety standards and codes, as well as integrated custom tree grates that were conceived as "jewelry" for the Jewelry District.
我们所做的这些努力最终创造了一个充满活力的公共空间,并提供了一系列新的便利设施。例如位于中心的集散空间,在此可容纳全年每周一次的农贸市场、表演及活动。船形街道广场以其独特的海洋风格迅速成为该地区的社交中心,不断地吸引新的学生、居民、和商业人群。该广场的多功能性已经成为珠宝区经济发展和地区发展的催化剂,并将在可预见的未来继续维持不断增长的人口。
The culmination of these successful efforts has resulted in a vibrant public realm offering a series of new amenities such as a central gathering space that accommodates a year-round weekly farmers market, performances and events. Ship Street Square, with its contextual marine styling, has quickly become the neighborhood's social center attracting the new student, residential, and business population. The programmatic versatility of this plaza is already acting as a catalyst for economic development and growth for the Jewelry District and will continue to sustain a growing population into the foreseeable future.
▼船形广场平面 Ship Street Square Plan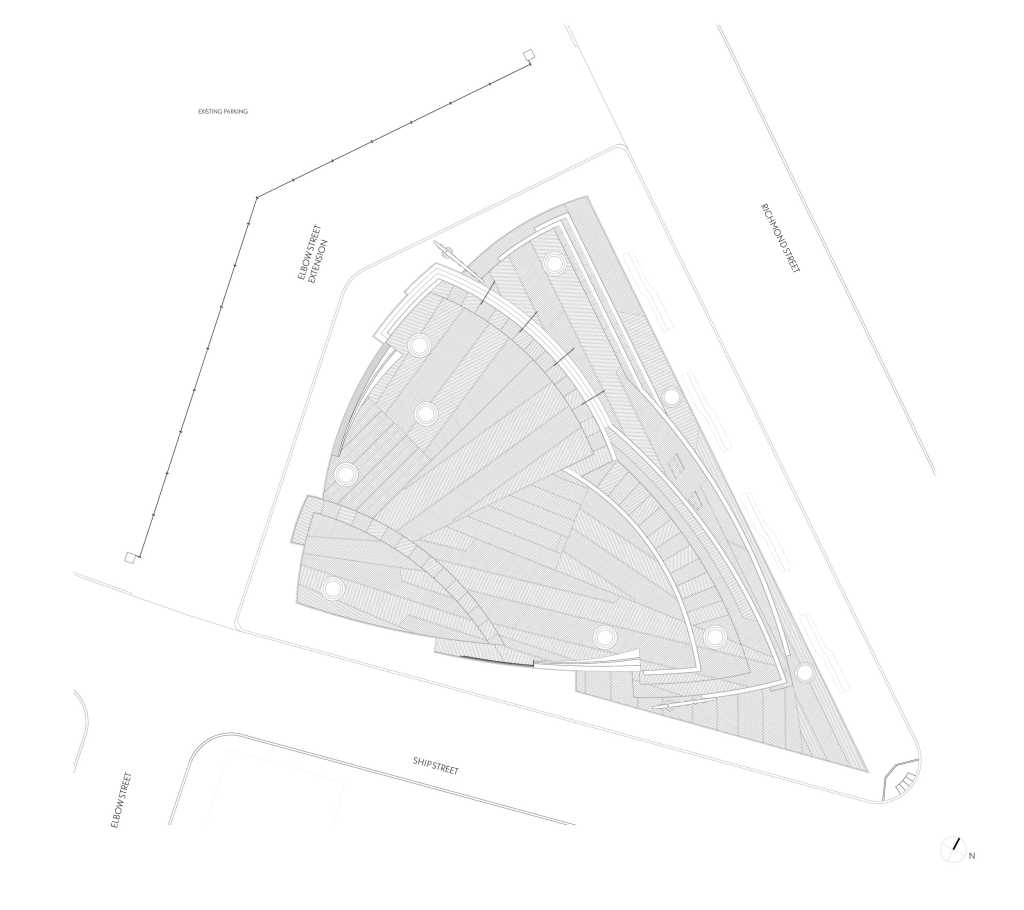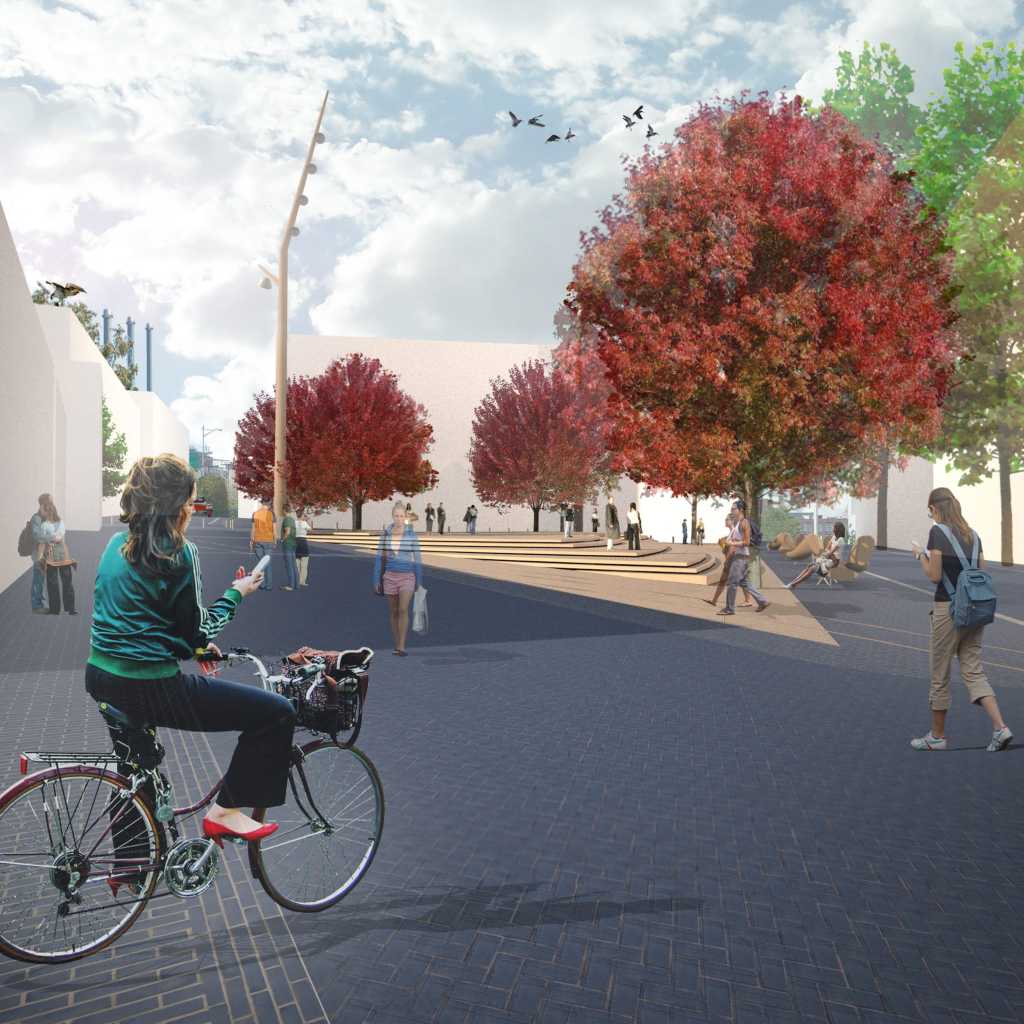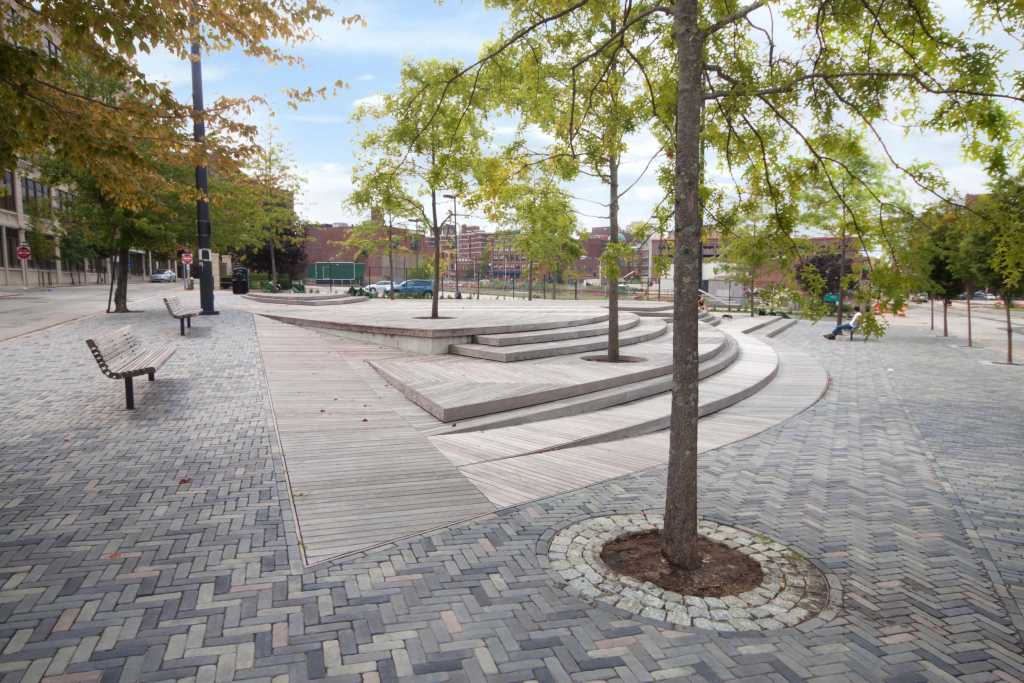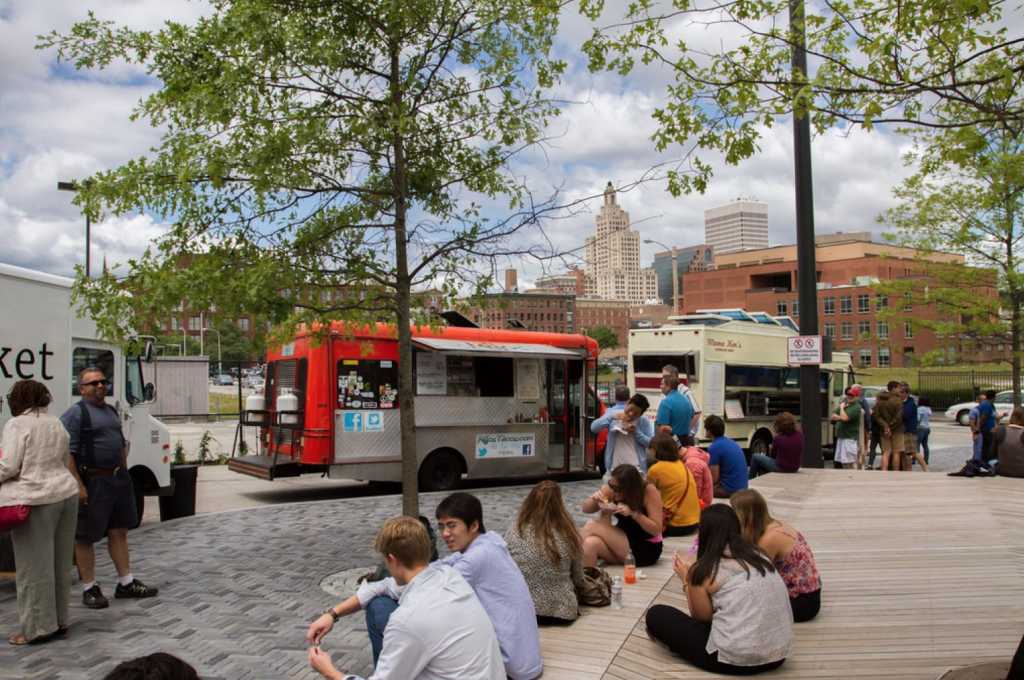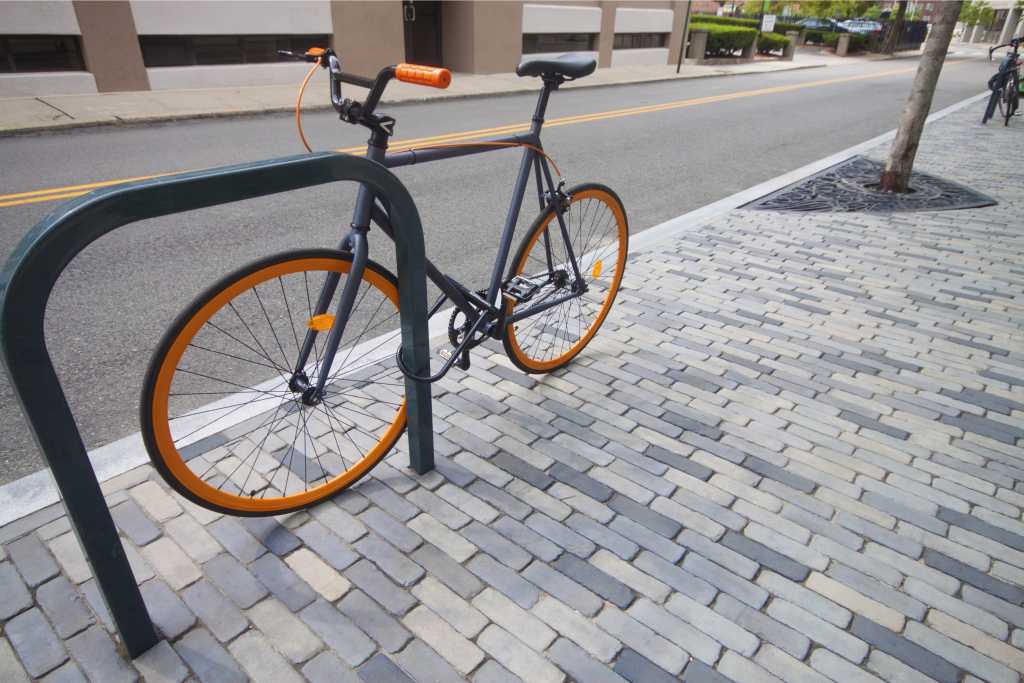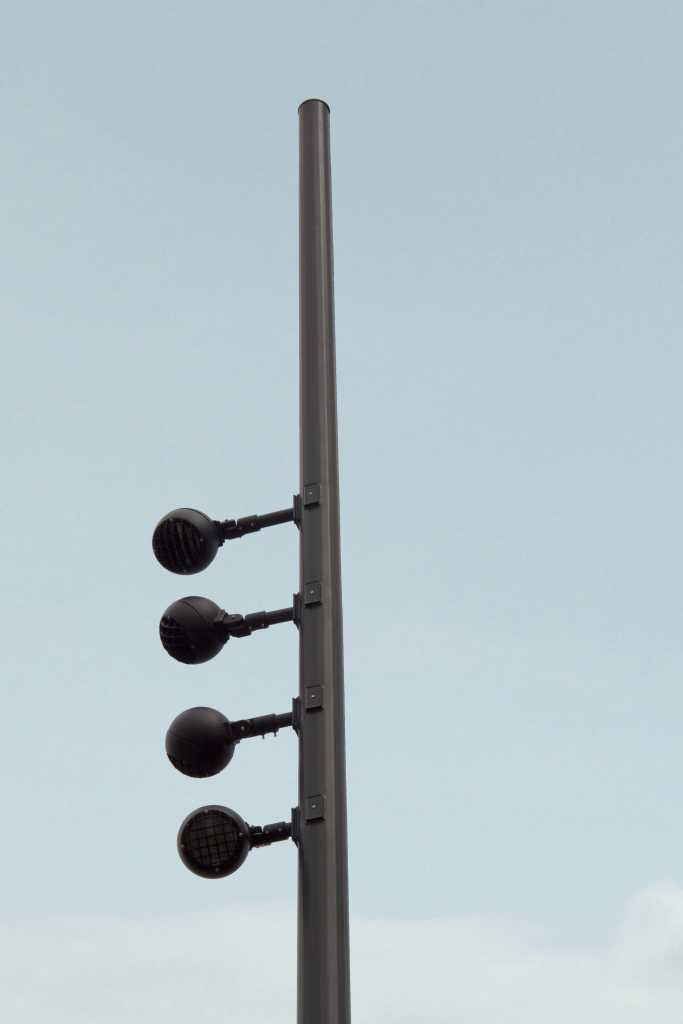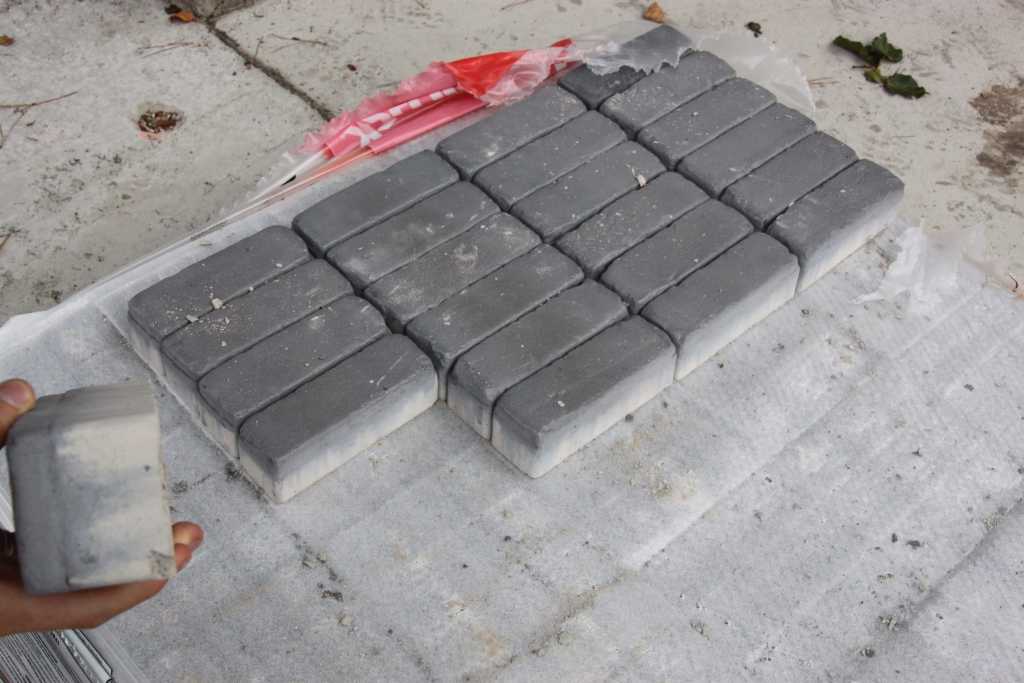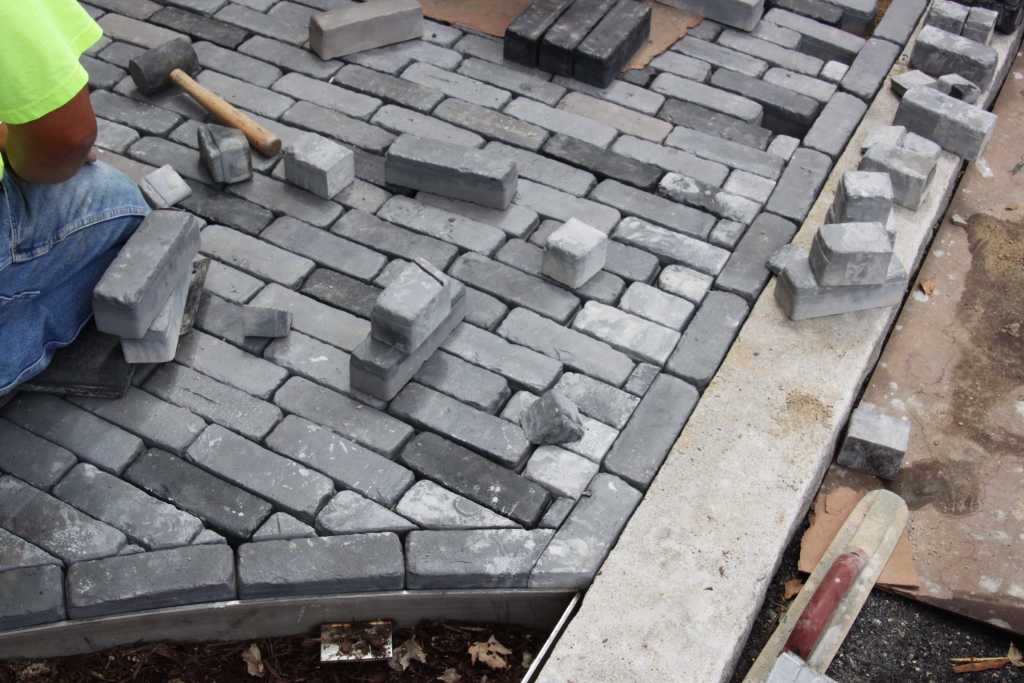 项目名称: 珠宝区街道景观总体规划
地点: 罗德岛普罗维登斯
项目目的: 完成复兴RI Providence珠宝区的综合街道景观总体规划的第一阶段。
景观设计和总规划: !melk
Project Name: The Jewelry District Streetscape Master Plan
Location: Providence, Rhode Island
Project Purpose: Completed the first phase of a comprehensive streetscape Master Plan for the revitalization of the Jewelry District in Providence, RI.
Landscape Architect and Master Planner: !melk
更多 Read more about: !melk