本文由 Architectural bureau Mirror Group 授权mooool发表,欢迎转发,禁止以mooool编辑版本转载。
Thanks Architectural bureau Mirror Group for authorizing the publication of the project on mooool, Text description provided by Architectural bureau Mirror Group.
Architectural bureau Mirror Group:列宁广场位于谢尔普霍夫市腹地,该广场的曾用名与其市场功能相关,被称为Torgovaya和Bazarnaya。广场始建于1783年,是图拉与莫斯科两地之间的主要商业场所。该广场已经过多次更新改造,最近的一次更新在1960年。随着时间的推移,由于该区域停车场和信息亭布局混乱,加之步行区的衰落,广场也越发消极衰败,失去了其城市核心的作用。为适应城市发展的新要求,广场有必要进行根本性的改变。
Architectural bureau Mirror Group: In the very heart of the city of Serpukhov there lies the Lenin square (its older names Torgovaya and Bazarnaya relating to its market function), created in 1783 as the main commercial location on the way from Tula to Moscow. The square has been redefined several times, its most recent image was created in the 1960-ies. With time, due to the chaotic placement of parking lots and kiosks together with the fading of the pedestrian areas, the square became disused and lost its role of the city's nucleus. The square's incongruity with the up-to-date requirements demanded a fundamental change.
▼广场鸟瞰 Aerial view
广场美化的核心理念是为市民重新定义其"城市焦点"的角色,拥有场地文脉并服务于市民。我们的目标是让广场成为一个具有吸引力的休闲娱乐场所和游客步行游览的起点。人们可以从这里进入附近的花园,花园里有喷泉、纪念碑、花坛、雕塑和游乐场。
The core idea of the Square's beautification is to restitute its focal point role for the citizens, having its historical background and being a space for people. Our ambition was to make the Square an attractive place for recreation and the departure point of tourist's walking routes. From here one can access the nearby gardens with fountains, monuments, flowerbeds, sculptures and a playground.
广场的改造包括修建一条单行双环道,司机会经过城市历史展示面,并快速找到广场上的客车停车位。独立的自行车道和休息区已经为骑行者和乘其他交通工具到此的人们预留出来,在那里,人们可以"脚踏实地",欣赏广场周边的历史建筑之美。
The renovation of the Square included creating a dual ringway with one-line traffic. It permits the drivers to pass the historic facades and easily find the parking spaces for passenger cars which were created in the Square. Separate bike lanes and rest zones have been developed for cyclists and alternative transport – there one can "ground" oneself and behold the beauty of the historic architecture with its spears and towers on the perimeter of the Square.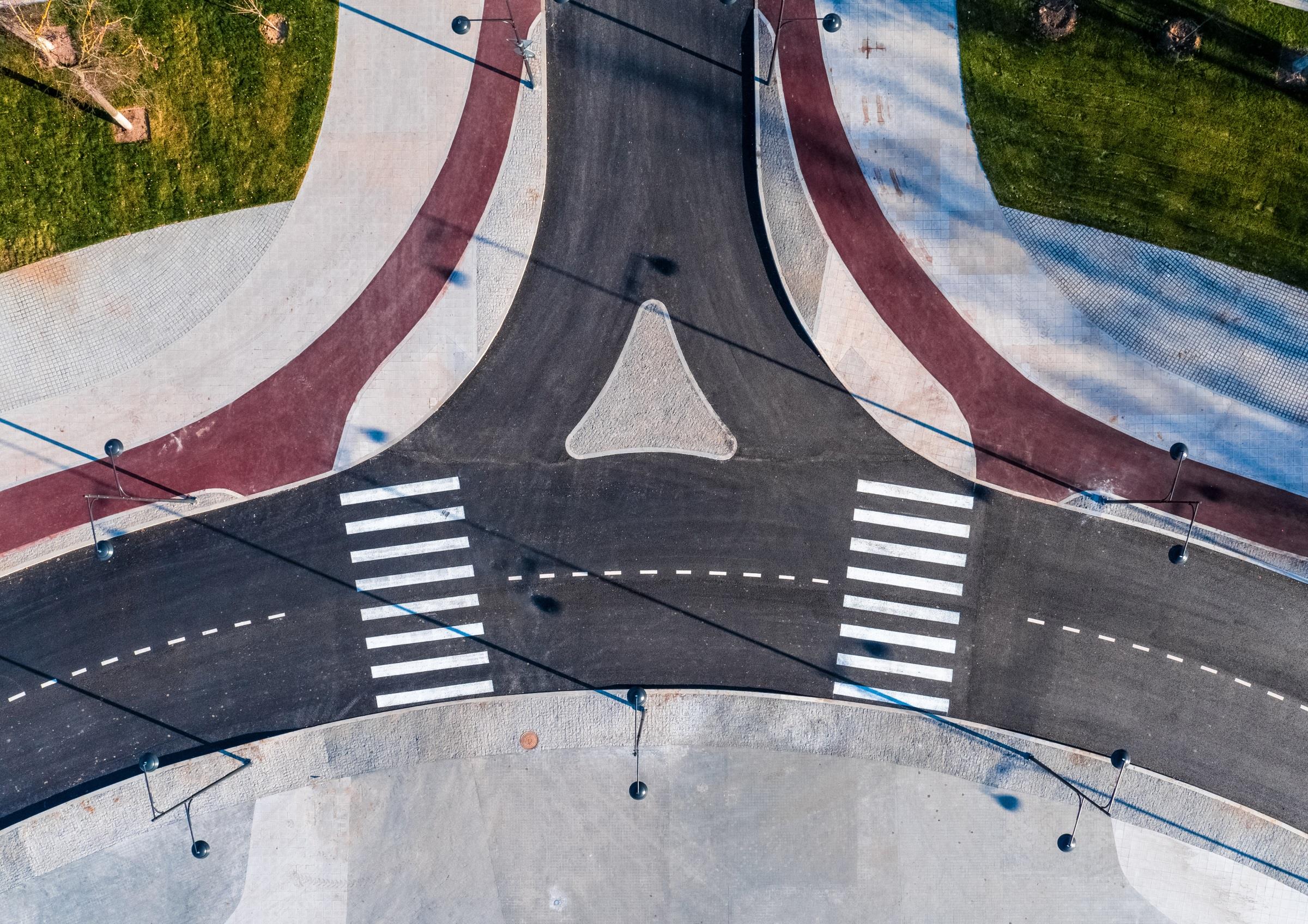 广场中心的文化活动和娱乐场所有一个圆形剧场,和一块小型表演场地。这里还有一个露天展区,展示了这座城市的历史和主要景点。风格化的现代遮阳篷可以保护人们躲避艳阳和雨水,街上的桌椅可供休息,或邀请他人一起玩棋盘游戏。
The Square's center bears locations for cultural events and entertainment with an amphitheater and a mini-scene for performances. There is an open-air exposition here, showing the city's history and its major attractions. The stylized modern sunshades can protect you from the sun and from the rain; the street tables and tabourets offer rest or invite for boardgames.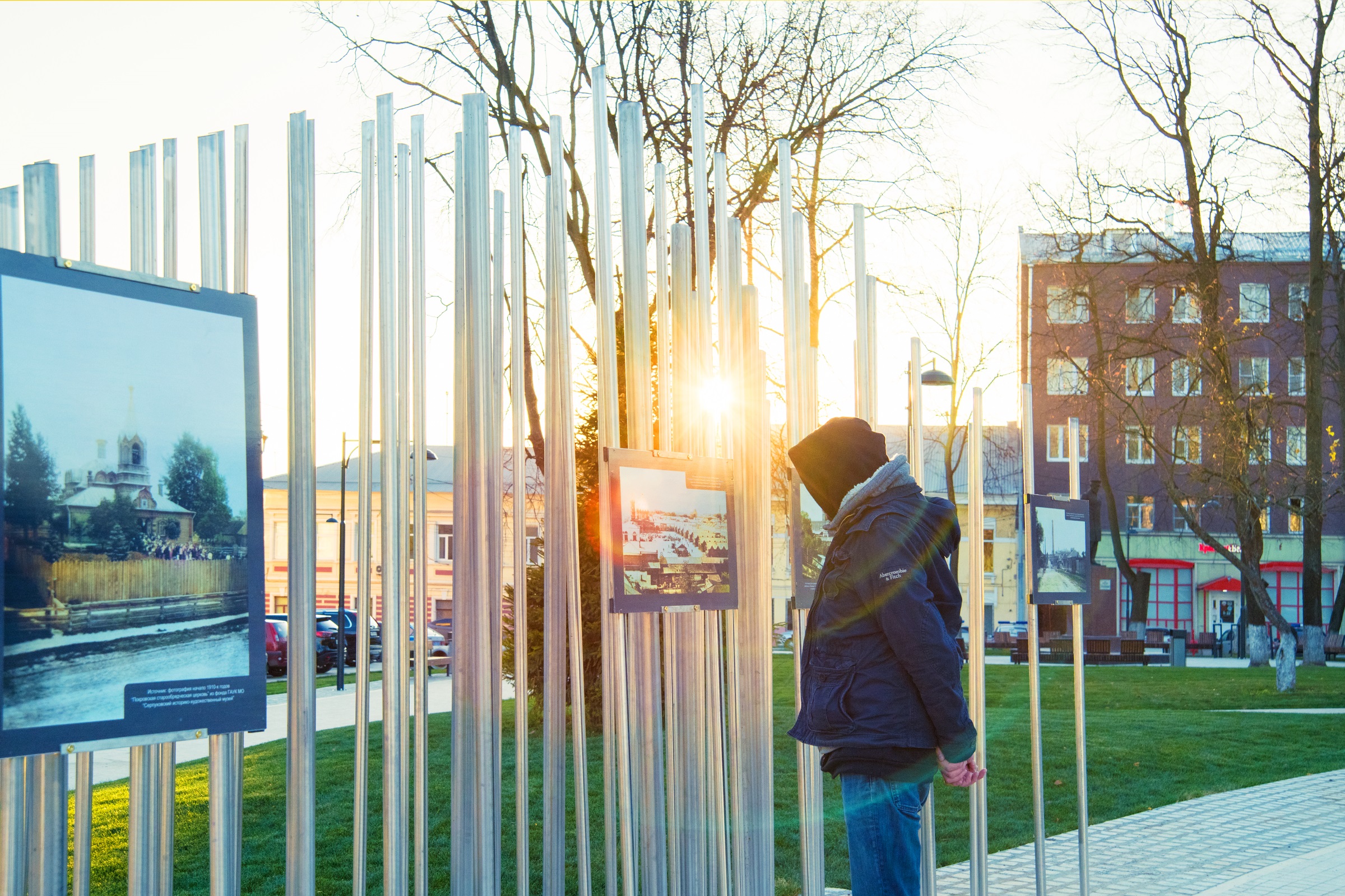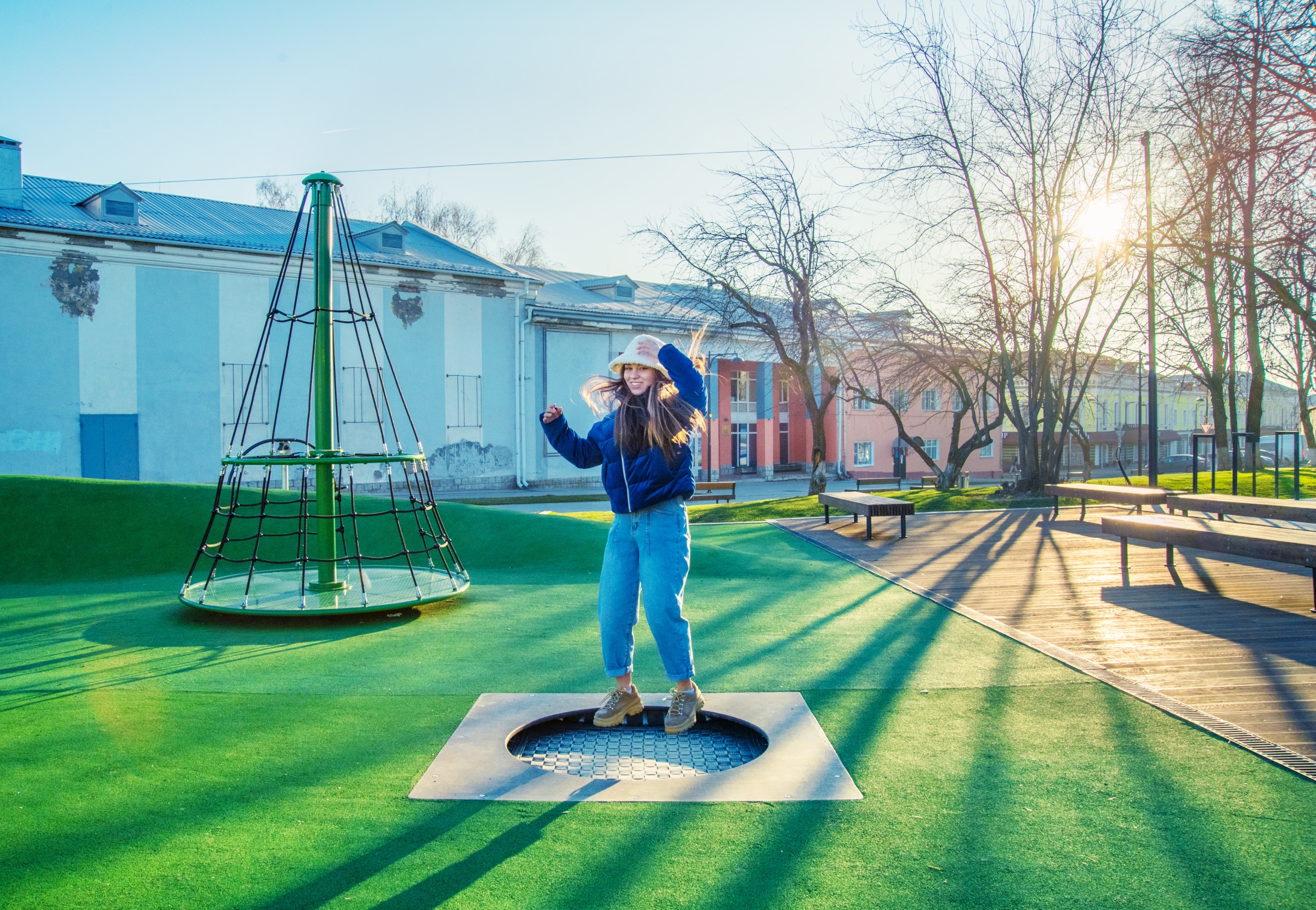 ▼遮阳篷为市民遮阳挡雨 The sunshades can protect you from the sun and from the rain
该项目使用了天然材料——石头和木材。现代的人行道可以应对俄罗斯中部地区恶劣的气候,很容易清洁且不积水。建筑的落水管现在已与排气管相接,从而防止人行道路面上形成水坑和薄冰。不同颜色的沥青混凝土将道路与步行区隔开,步行区从中心向各个方向对称延伸。照明和绿化为更新后的广场增添了魅力,它最终成为了一个全面的建筑集群和地区主要城镇的重要焦点。
The project uses natural materials – stone and wood. The modern walkways – an important feature for Russia's midlands with their poor weather – are easily cleaned and don't hold water. The downpipes of the buildings lead now into the exhaust drains, which prevents the formation of puddles and glaze ice on the walkway stones. The asphalt concrete of different colors separates the roads from the pedestrian zones which run symmetrically in all directions from the center. The illumination and the greening have added charm to the renewed Square which has finally become a full-scale architectural ensemble and the major focal point of the district's chief town.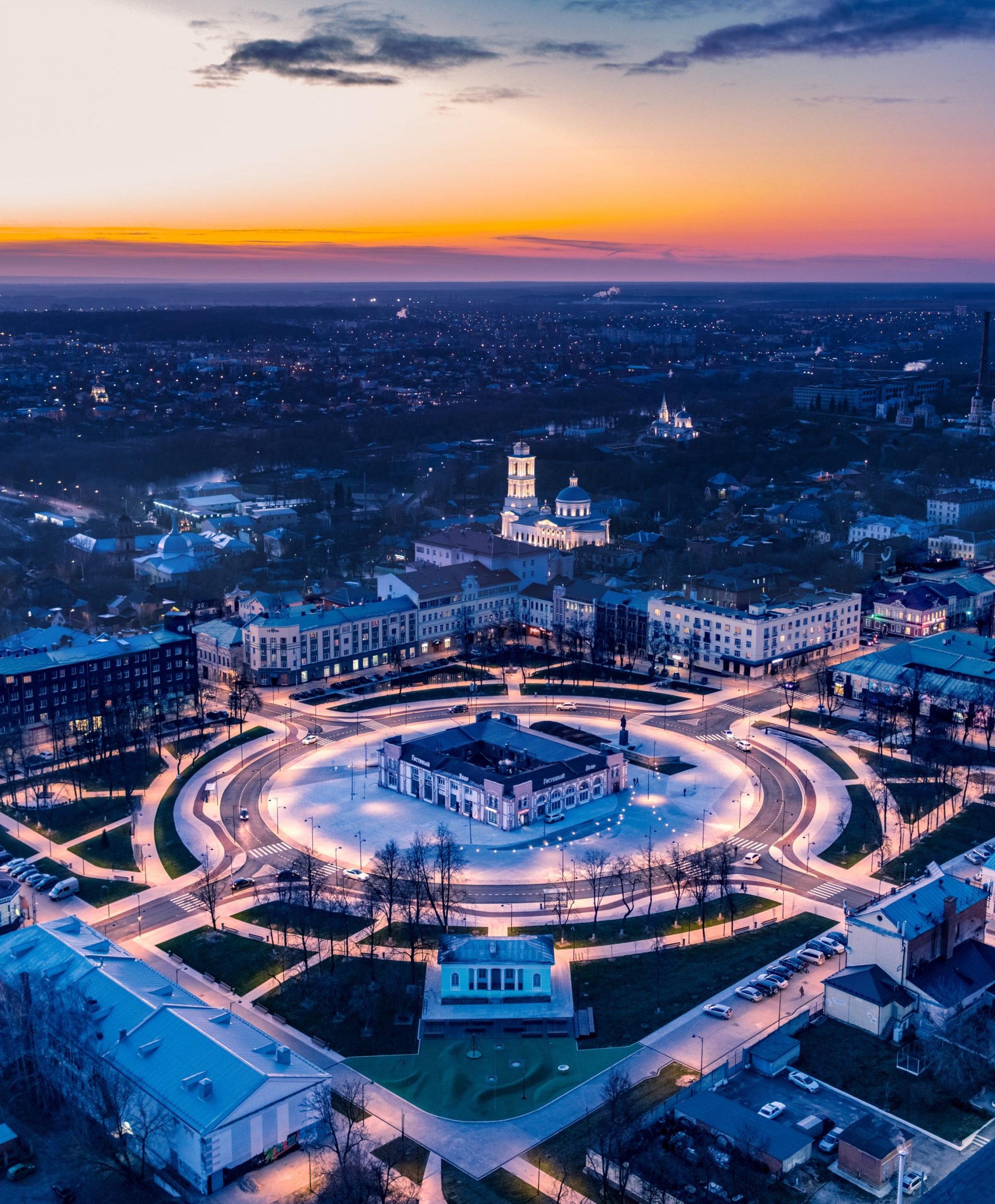 项目名称:谢尔普霍夫市中心改造
完成年份:2020
面积:6 000 ㎡
项目地点:谢尔普霍夫 列宁广场
景观/建筑公司:Architectural bureau Mirror Group
网站:mirrorgroup.ru/
联系邮箱:olga@planthebest.ru
客户:莫斯科地区景观和公共空间发展部
照片来源:莫斯科地区景观和公共空间发展部委托拍摄
Project name: The Renovation of the city center of Serpukhov
Completion Year: 2020
Size: 6 000 ㎡
Project location: Serpukhov, Lenina Place
Landscape/Architecture Firm: Architectural bureau Mirror Group
Website: mirrorgroup.ru/
Contact e-mail: olga@planthebest.ru
Clients: Commissioned by The Ministry of landscape and public space development of Moscow region
Photo credits: Commissioned by The Ministry of landscape and public space development of Moscow region
---
"中心广场体现了俄罗斯独特的城市形制,单向车道环绕广场,附近的绿地为市民提供休闲之处。"
审稿编辑  Hongyu
更多 Read more about:Architectural bureau Mirror Group