TROP:Terrains+Open Space:  该项目是 Pruksa Real Estate地产为入驻 Thonglor 的第一个豪华公馆公寓"The Reserve Thonglor2″打造的临时售房部。从另一个角度俯视这个临时售房部,它由4部分组成,圆形天井入口,通过廊道,庭院接待室,样板房。建筑之间由廊道连接,庭院边界由垂直绿墙围合。
TROP:Terrains+Open Space: This project is Pruksa Real Estate's temporary sales gallery for the first luxury apartment"The Reserve Thonglor2″. Looking down at the temporary demonstration area from another angle, it consists of four parts, round patio entrance, through corridor, courtyard reception room and model room. The buildings are connected by corridors, and the courtyard borders are surrounded by vertical green walls.
Photo© UWORK 999
售房部建筑由泰国建筑施工单位 UWORK 999公司打造。
The sale building is built by the Thai construction unit UWORK 999 company.
视频 Video © Sky|Ground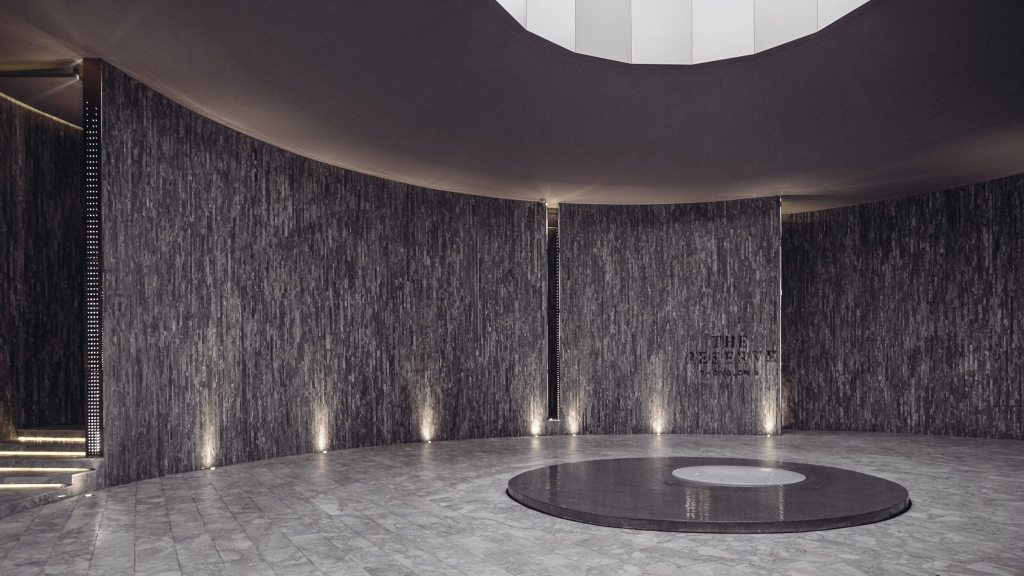 Photo©The Reserve Condo
"装饰入口"
圆形的入口落客空间设计的非常简洁经典,空间里充满细节感,无论是与天井相对应的镜面水景,还是具有拉伸感的空间尺度,以及立面材质的对比。都让这个入口充满奢华的品质感。
"Entrance in disguise."
The round entrance drop-off space is very simple and classic in design. The space is full of details, whether it is the mirror waterscape corresponding to the patio, or the space scale with stretching feeling, and the comparison of facade materials. All make this entrance full of luxurious quality.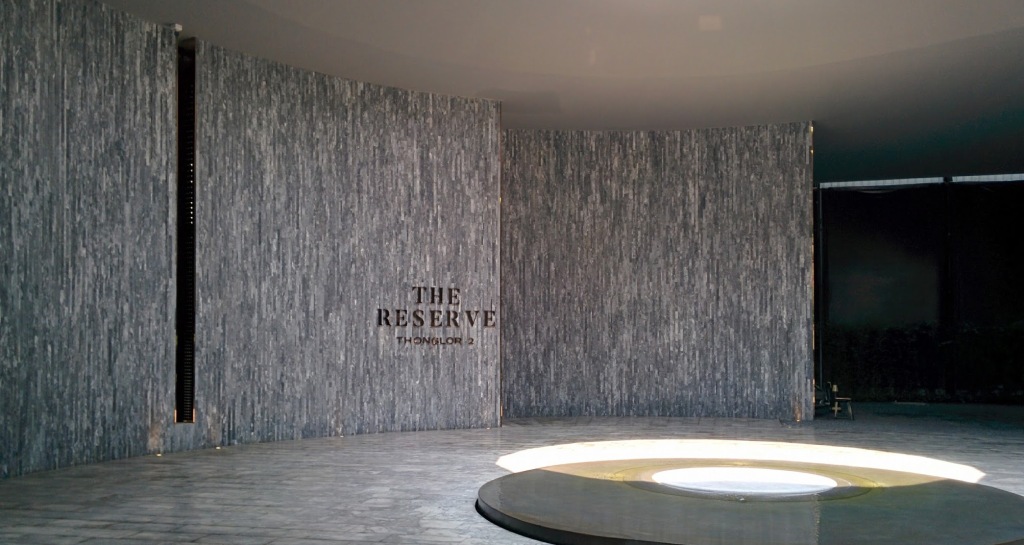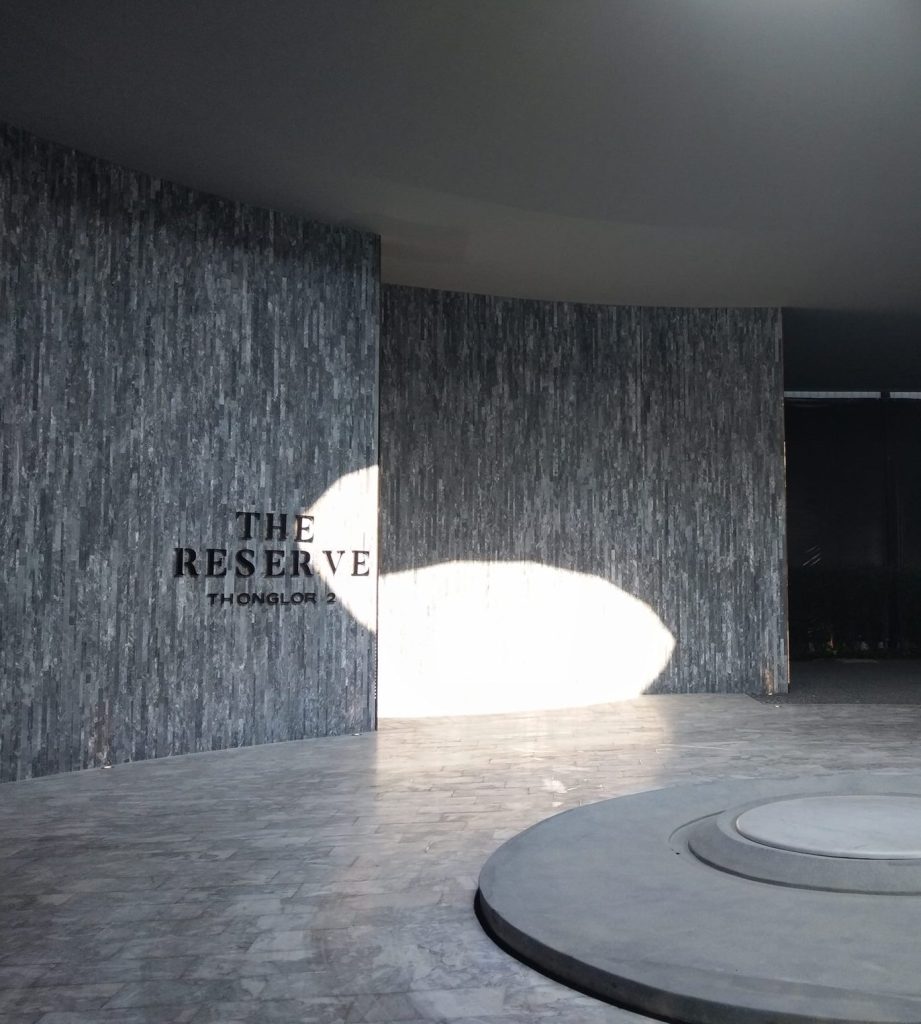 Photo©AunShiro Chins、Propholic
"游走的日光"
天井投下的光斑,让庄重的空间有了戏剧性的变化,犹如聚光的舞台效果。
"Wandering sunlight"
The light spot cast by the patio makes the solemn space more dramatically, just like the stage effect of concentrating light.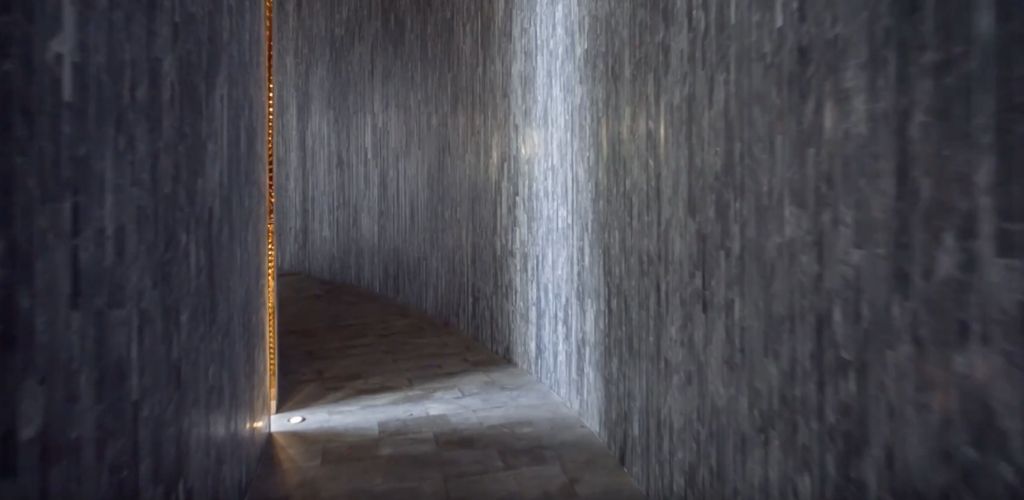 "夹墙过道"
充满灯光效果和戏剧化的夹墙过道空间,是到达接待大堂的必经之路。体验效果"桃花源记"。
"Wall – clamped corridor"
Full of lighting effects and dramatic wall – sandwiched corridor space, it is the only way to reach the reception hall. Experience the effect of " peach blossom source".
大堂区以黄铜色和大理石白为基础色调,局部搭配高级质感的金色的抛光镜面,折射的效果打造充满变化空间体验。
The lobby area is based on brass color and marble white, and is partially matched with a high-quality gold polished mirror surface. The effect of refracted creates an experience full of changes in space.
花园接待厅  Garden reception hall
与庭院融为一体的流水洽谈区   The flowing water negotiation area
钢槽流水细部   Detail of steel trough running water
Photo© AunShiro Chins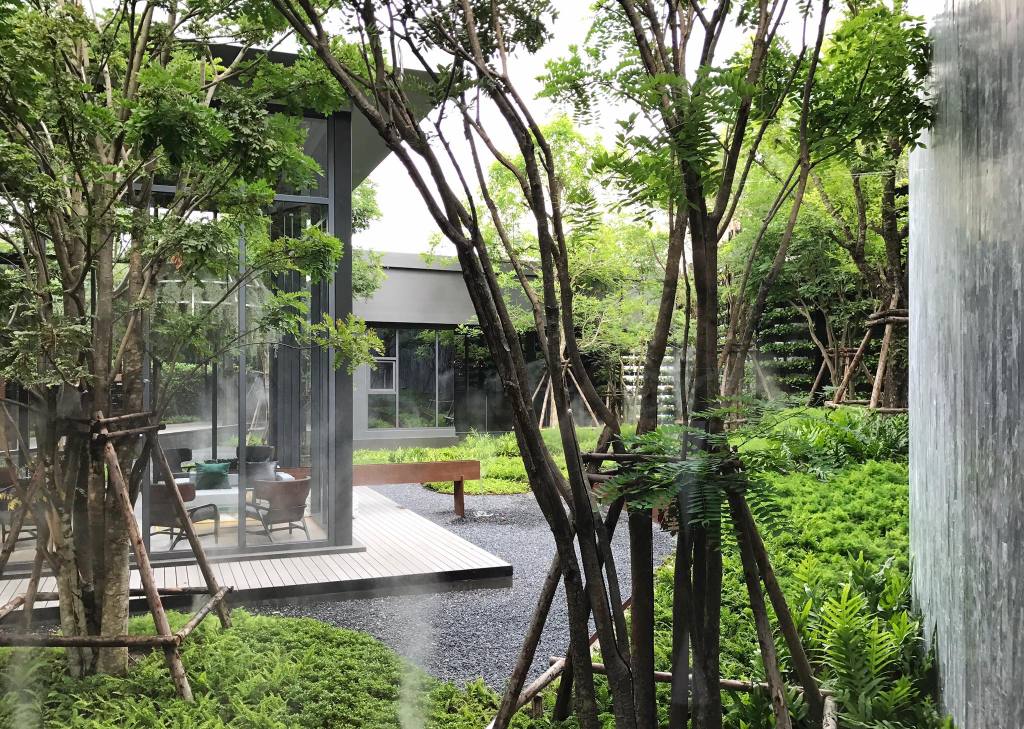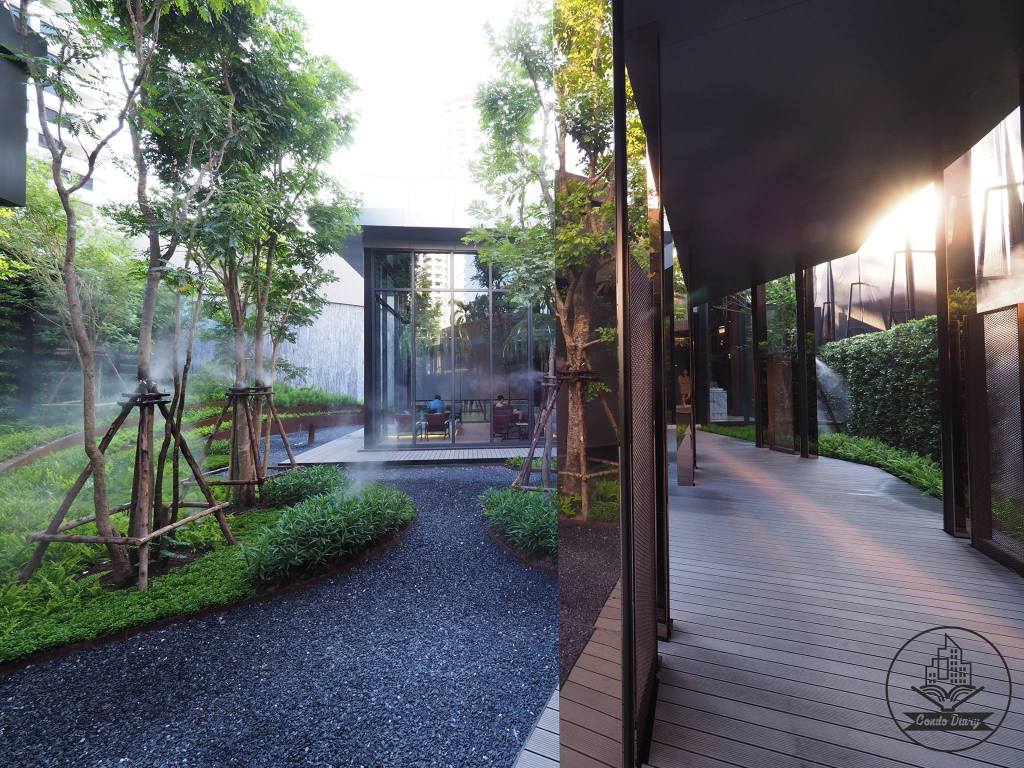 Photo© Condo Diary
项目信息 Project information
设计时间: 2017, 3
地点: 泰国曼谷通罗区
开发商: Pruksa Real Estate
室内: PIA Interior
景观: TROP : terrains + open space
建筑: I'll Design Studio Co.,Ltd.
摄影: Sky|Ground, UWORK 999, AunShiro Chins, TROP: terrains + open space, The Reserve Condo, Condo Diary, Propholic
Design time: 2017, 3
Location: Thonglor, Thailand
Client: Pruksa Real Estate
Indoor: PIA Interior
Landscape: TROP : terrains + open space
Architect: I'll Design Studio Co.,Ltd.
Photo: Sky|Ground, UWORK 999, AunShiro Chins, TROP: terrains + open space, The Reserve Condo, Condo Diary, Propholic