Festival des Architectures Vives: 如果技术的进步是受生命科学的启发,那么仿生技术就把我们引向一个临界点,在这个临界点上,人类通过减少灵感来源来预示未来。在SENcity的中心,生命世界被认为是技术的前沿,一些新命名的产业比如U.S.I.N.E(智能自然共生体系)出现在城市的空隙中。
Festival des Architectures Vives: If Many technological advances are inspired by world of living sciences, this biomimetic production leads us to a critical point where humans threaten their future by degrading their source of inspiration. At the heart of SENcity, the living world is recognized as the cutting edge of technology. Some newly-named industries U.S.I.N.E (Unité Symbiotique Intelligente Naturelle Efficiente) appear in the interstices of the city.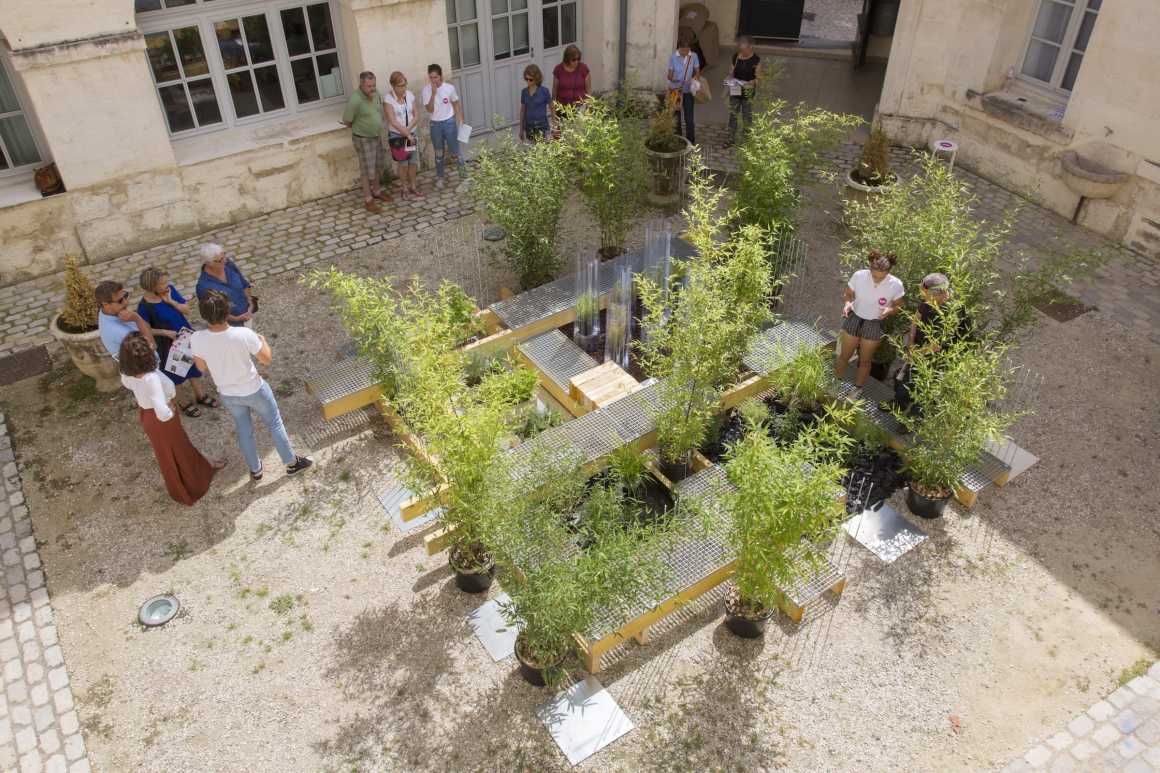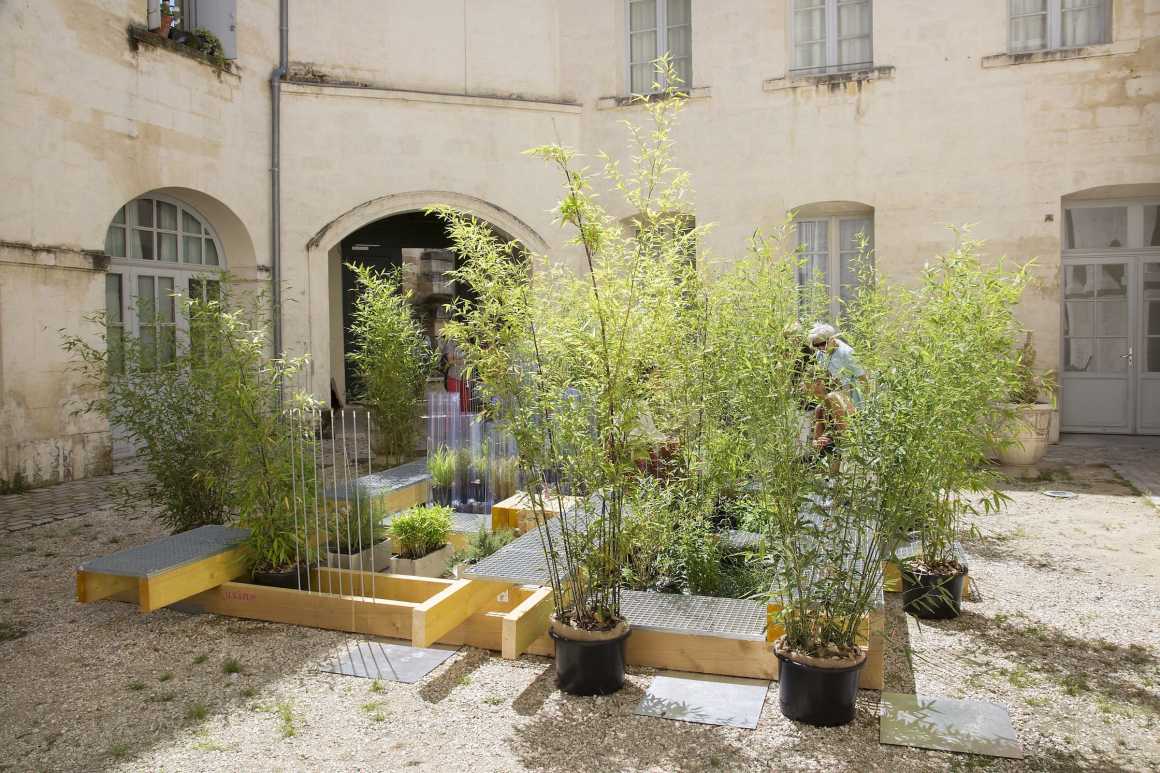 当进入Rozel庭院时,一片绿色吸引了游客的注意力,这也许是一个花园?其实不然,它是一个探索式的微型产业。远离机器的喧嚣,智能自然共生体系全权负责净化、过滤、去污染以及生物质、能源和食品的生产操作,以此改善微气候和生活环境,促进城市更新和社会纽带的发展,这个装置让我们想知道人类在这种技术环境中处于什么样的地位。
When entering the Rozel courtyard, a green mass captures the attention of the visitor, perhaps is it a garden? No, it's a micro-industry that opens its doors. Far from the din of machines, the U.S.I.N.E operates in all discretion: purification; filtration; depollution; production of biomass, energy and food. Creating a micro-climate, it improve the living environment, promote urban refreshment and contribute to the development of social bonds. Here the installation invites us to wonder about man position in his technological environment.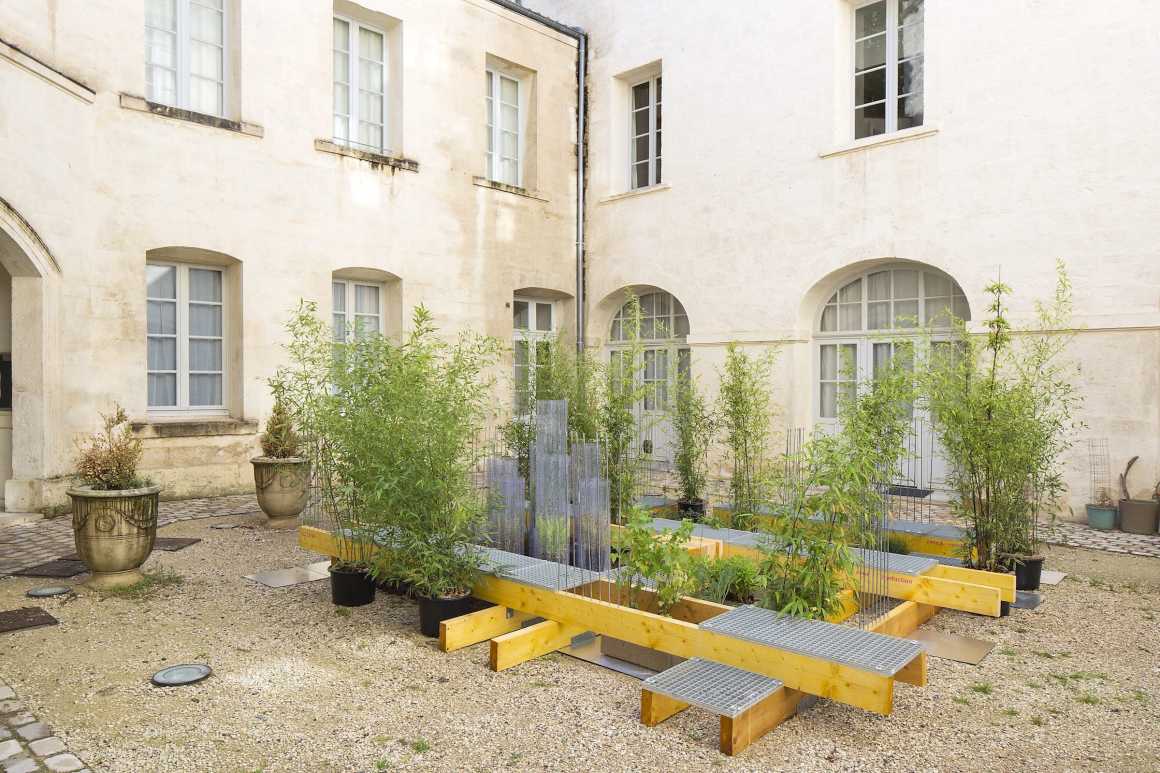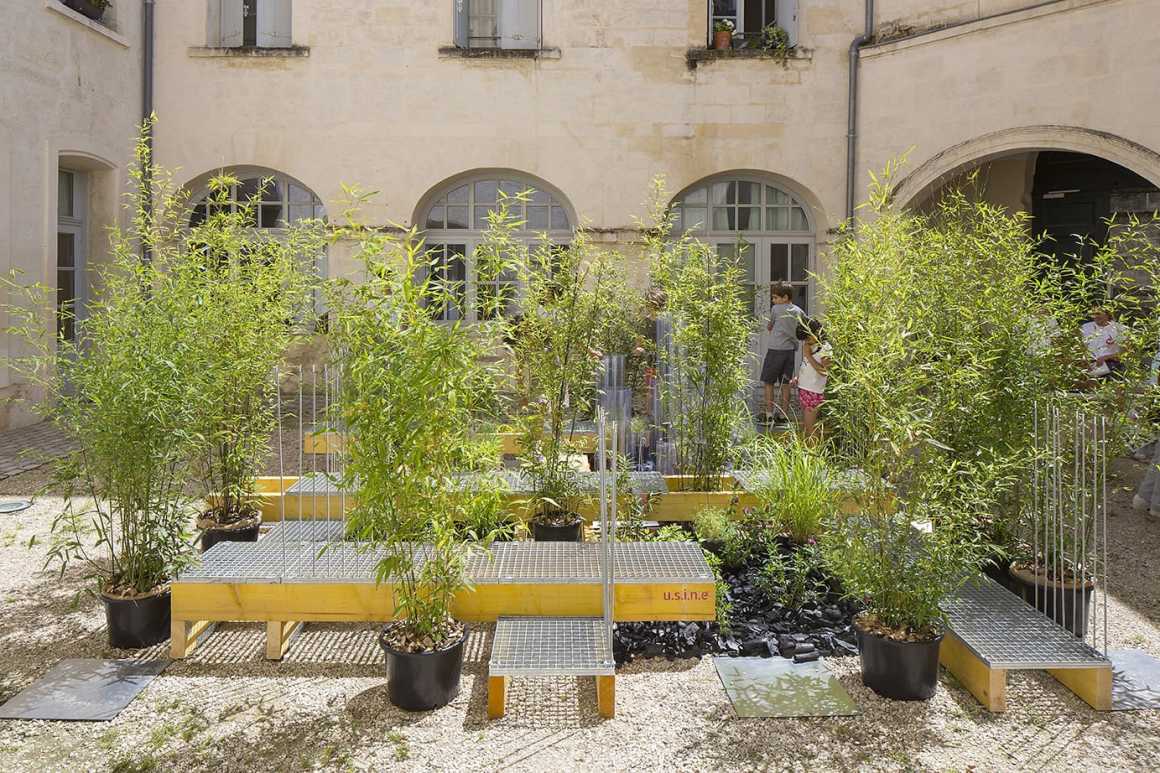 其中一位设计师Margaux在寻求公共空间使用的模块化,他希望城市环境中动植物之间的互动能够成倍增加。他的设计哲学与画家亨利·库柯的哲学相似:"景观是不存在的,我们必须去创造它"。
One of the designer Margaux looks for the modularity of uses in the public space and aspires to the multiplication of interactions between fauna and flora in an urban environment. His philosophy is similar to that of the painter Henri Cueco: "the landscape doesn't exist, we have to invent it".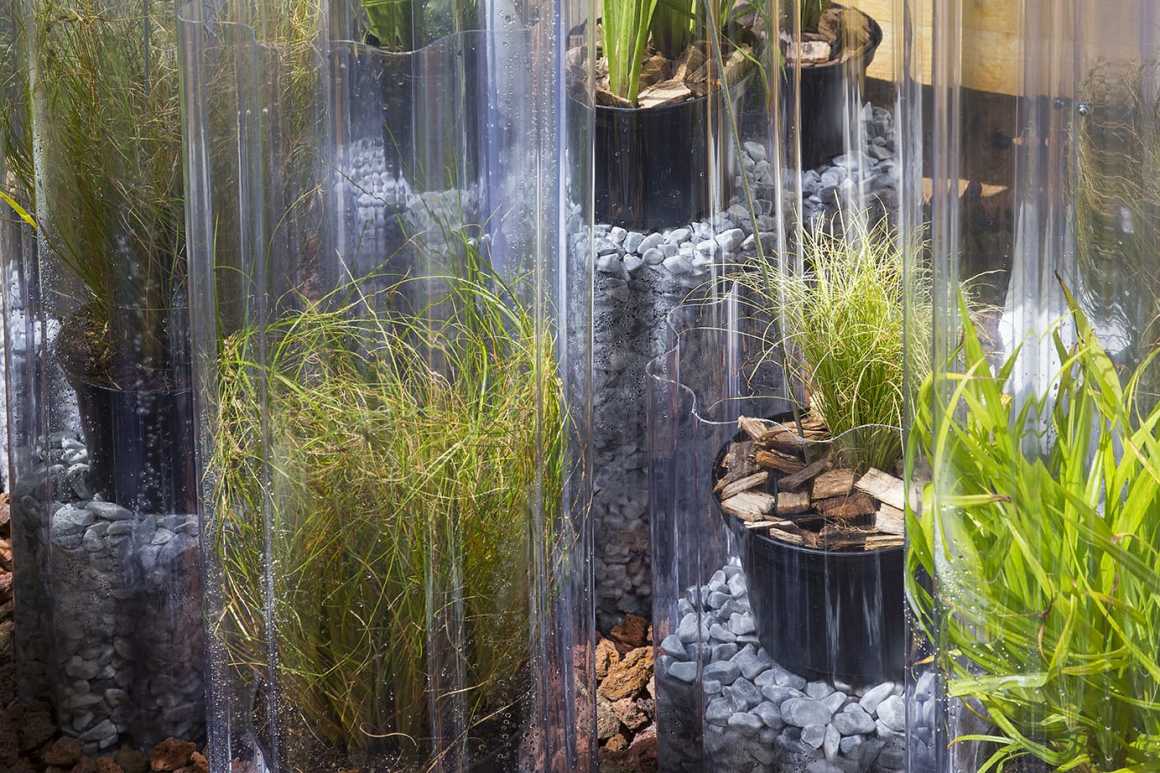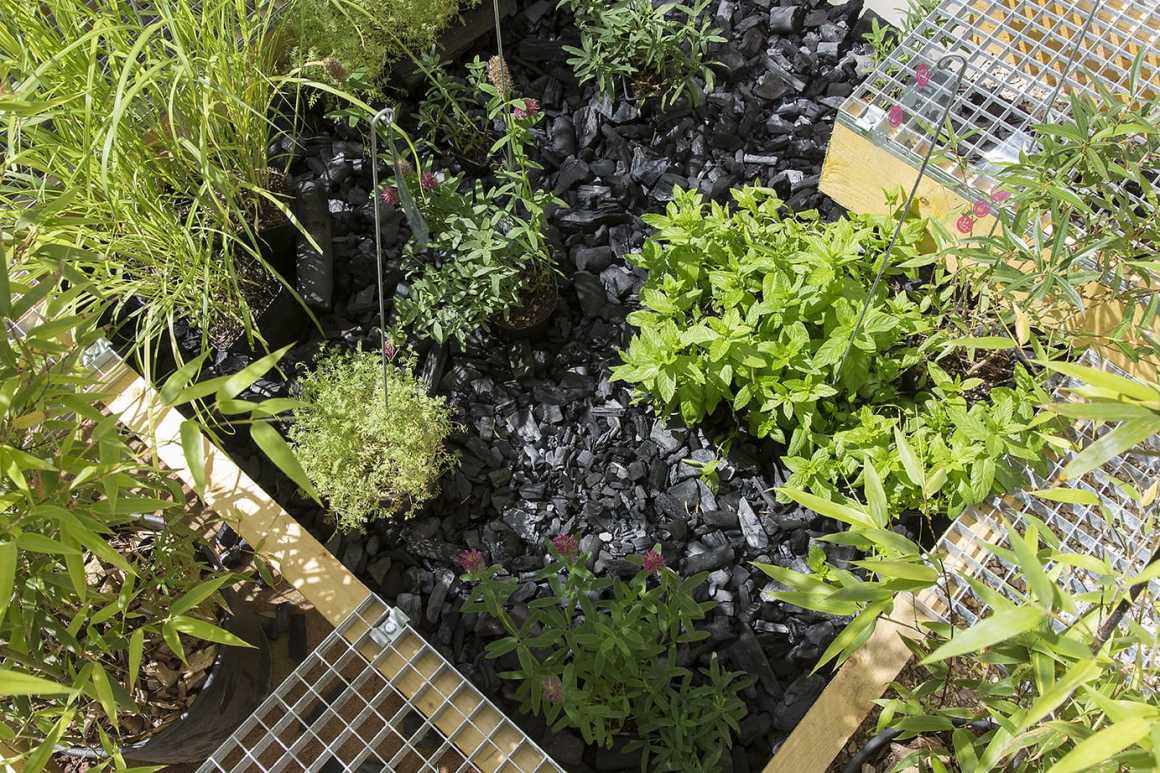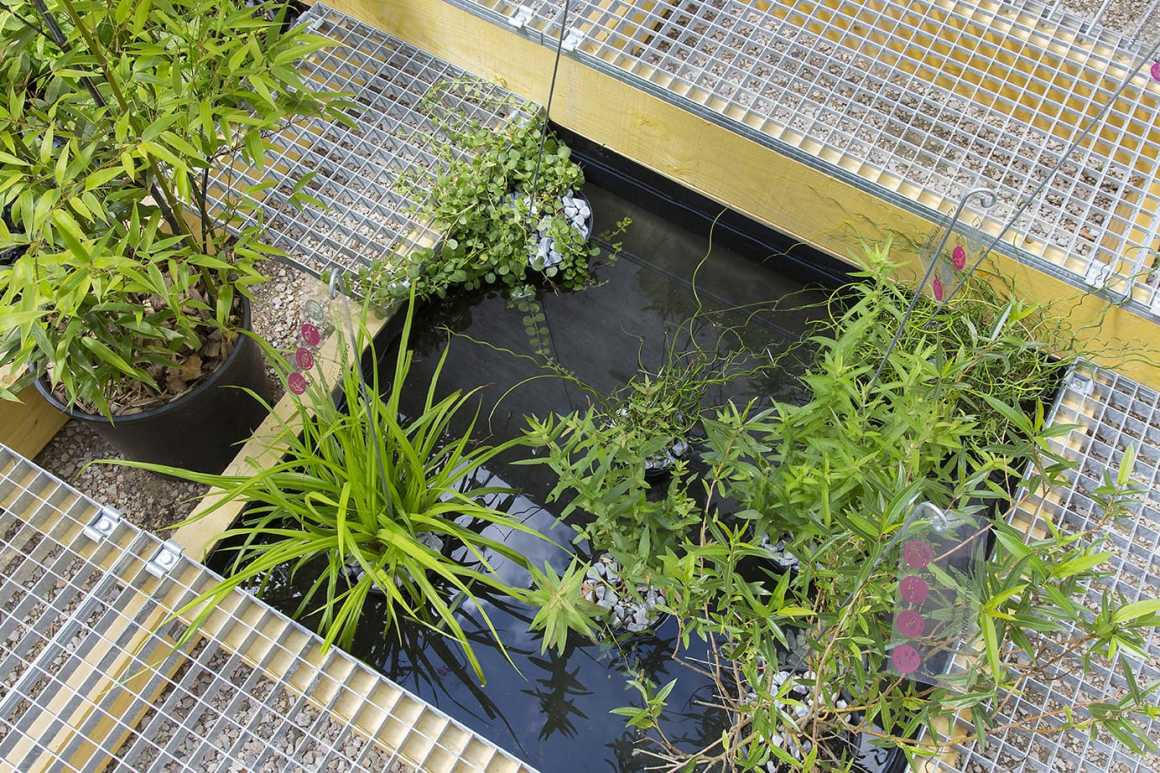 地点: 法国蒙彼利埃
年份: 2018年
照片版权: photoarchitecture
设计师: Louis Caux 和 Margaux Limon
Location: Montpellier, France
Year: 2018
Photo credit: photoarchitecture
Designer: Louis Caux and Margaux Limon
更多 Read more about: Festival des Architectures Vives