Via31是位于泰国曼谷最优质居住区Sukhumvit的住宅项目。场地位于一条安静的小巷内,四周是低层住宅建筑,远离繁华的主干道。该建筑旨在营造如鸟巢一样惬意的居住空间。项目设计颇为内敛,居​​民可以享受安宁静谧的生活。大楼共有8层,带有地下室,涵盖88套一室到三室住宅,面积介于47平方米至145平方米之间。
Via 31 is a residential project located in sukhumvit, the best residential area in Bangkok, Thailand. The site is located in a quiet alley, surrounded by low-rise residential buildings, far away from the bustling main road. The building aims to create a pleasant living space like the bird's nest. The design of the project is rather restrained, and residents can enjoy a peaceful and quiet life. The building has 8 floors with basements and covers 88 one-room to three-room residences with an area of 47 square meters to 145 square meters.
当地建筑法规允许的最大建筑高度是23米,因而设计方案建立了下沉式的一层。北侧的绿化坡地通向建筑物的入口处。坡地和大堂两元素充当了入口道路的缓冲区域,将近一米的斜坡有助于区分公共和私人空间。南侧景观设施挑高了1.2米,匹配二层水平面。该设计使二层健身房与游泳池和景观空间达到了衔接。
The maximum building height allowed by the local building regulations is 23 meters, so the design scheme establishes a sunken floor. The green slope on the north side leads to the entrance of the building. The sloping land and the lobby serve as buffer areas for the entrance roads. a slope of nearly one meter helps to distinguish between public and private spaces. The landscape facilities on the south side are 1.2 meters high, matching the level of the second floor. The design makes the second floor gymnasium connect with the swimming pool and landscape space.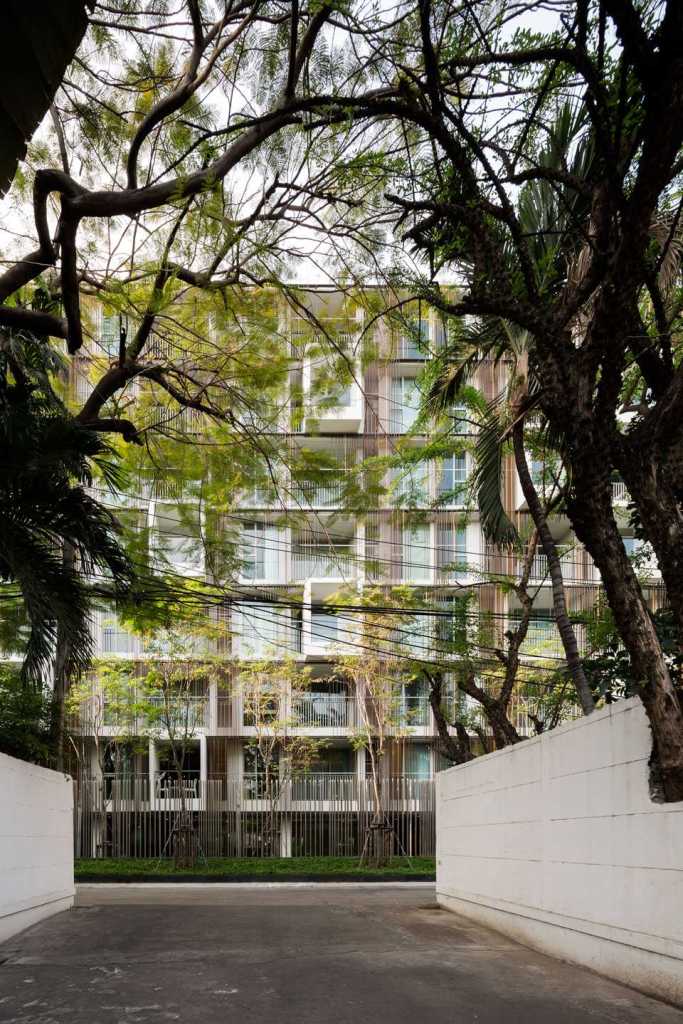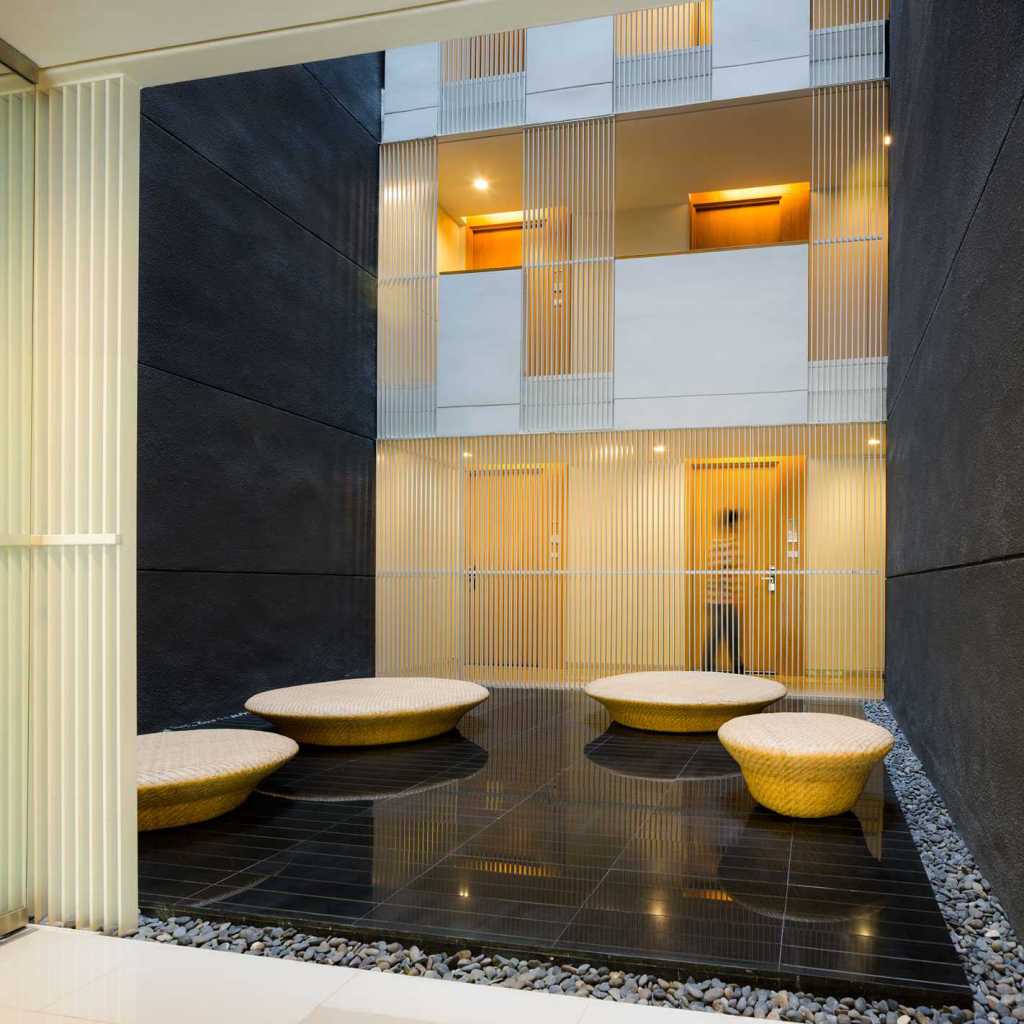 项目名称:via 31公寓
项目类型:公寓住宅
位置:泰国
面积:9682.75 平方米
项目年份: 2012
景观设计:Shma
建筑设计:Somdoon Architects
Project name: via 31
Project type:Apartment
Location: Thailand
Area:  9682.75 m2
Project Year:  2012
Landscape:Shma
Architects:  Somdoon Architects
摄影:W Workspace
Photography:  W Workspace