本文由 TERREMOTO 授权mooool发表,欢迎转发,禁止以mooool编辑版本转载。
Thanks TERREMOTO for authorizing the publication of the project on mooool. Text description provided by TERREMOTO.
TERREMOTO:  这是一个远离了都市喧嚣的周末静修居所项目。当我们坐在车上调查场地条件时,就发现这里的大自然是如此的美丽舒适,我们会自觉地关掉手机,朦胧地盯着窗外,沉浸在风景中。尤其基地上现存的一棵山谷橡树(大叶栎),具有深刻的智慧和优雅,这值得所有人的注意,所以我们的设计自然也要延续这种能量。
TERREMOTO:  Our project is a weekend retreat, a place to breathe away from the buzzzzzzzzz of the metropolis. We survey the existing conditions and their strength and beauty is such that we're comfortable to let them drive, we turn off our phones and hazily stare out the window and soak in the scenery instead. An existing Valley Oak (Quercus lobata) of such profound wisdom and elegance that it commands all attention. We orient our design to acknowledge this energy.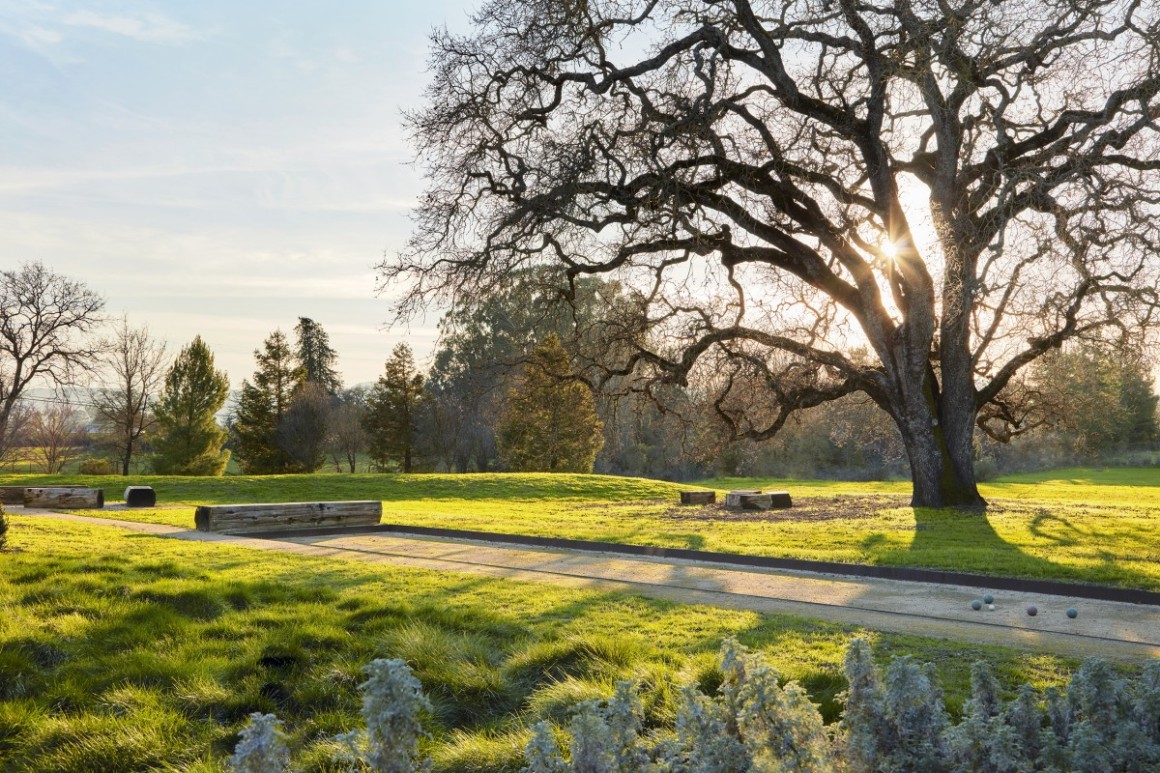 那棵橡树坐落在一片天然的草地上,夕阳沉在橡树后,我们小心翼翼地不忍去打扰。后面我们了解到,该特定区域的地下水位异常高,而且该房产又位于一个异常多风的河道内。因此,我们把水池建成了一个凸起的基座,以便绕过地下的高水位,并防止水池堆积树叶。
The sun sets behind the Oak, which stands amidst a field of native grassland we're careful to not disturb. We learn that the water table in this particular area is oddly high, and that the property is sited within a surpisingly windy channel. With that, we build the pool as a raised plinth as to circumnavigate the water issues below, and to keep the pool from being constantly full of leaves.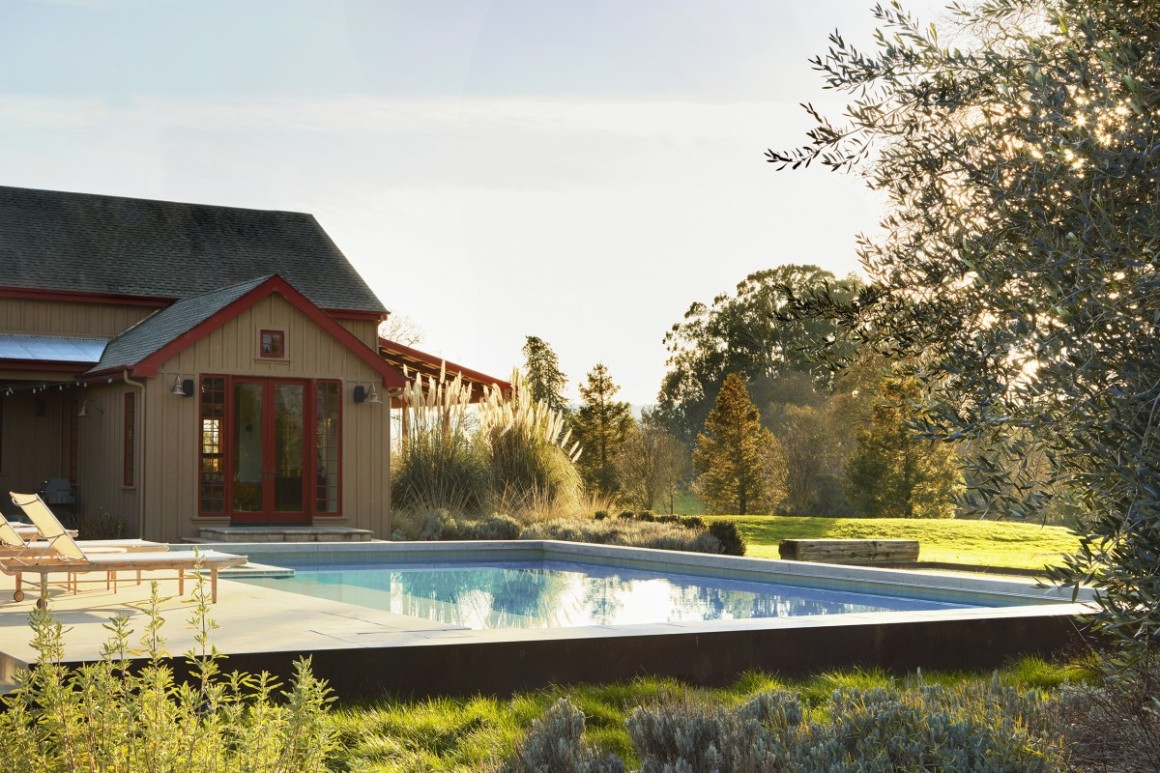 我们在泳池边缘包裹了一层钢材,并留下了标记,以表达我们的喜爱。同样的,我们轻干预式地在地面上设置了一个地掷球球场,我们设置这种球场的原因,是因为我们觉得它在空着的时候,充满着侘寂美感。
We wrap the exposed pool edge in steel, we leave the markings on the steel because we like that kind of stuff. We depress a bocce court softly into the earth, we're always down to do bocce courts because they're still seductive when vacant.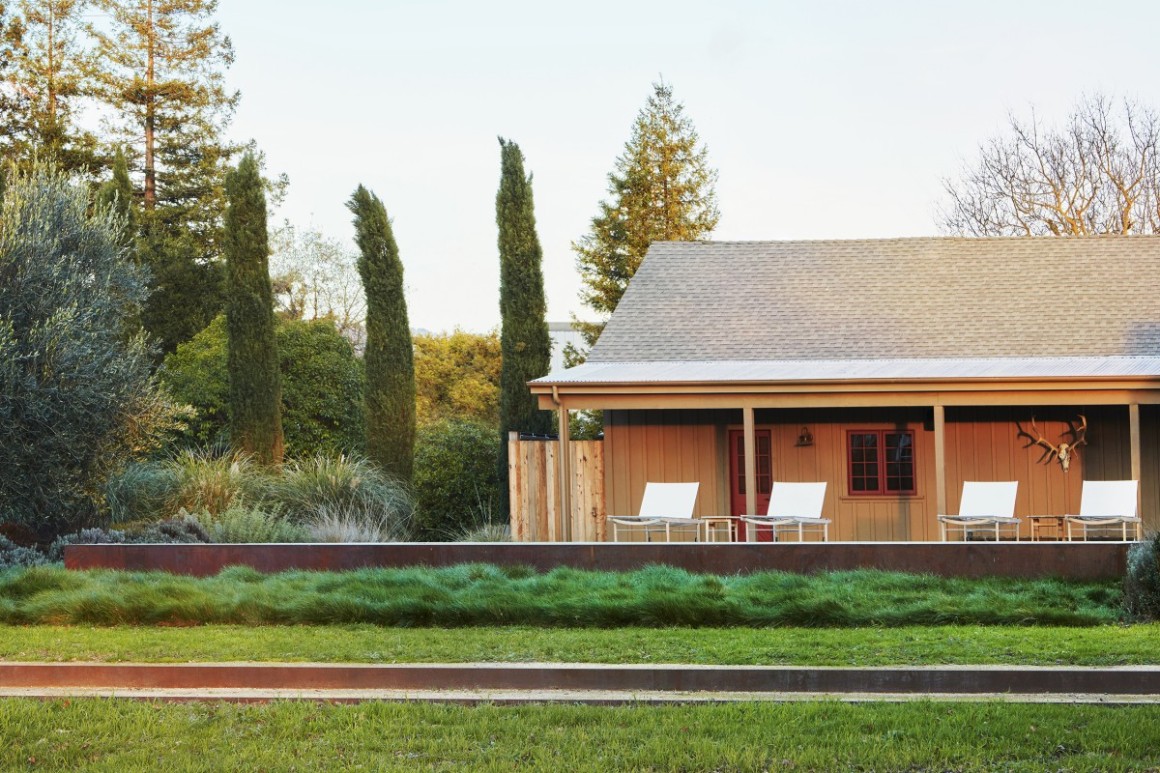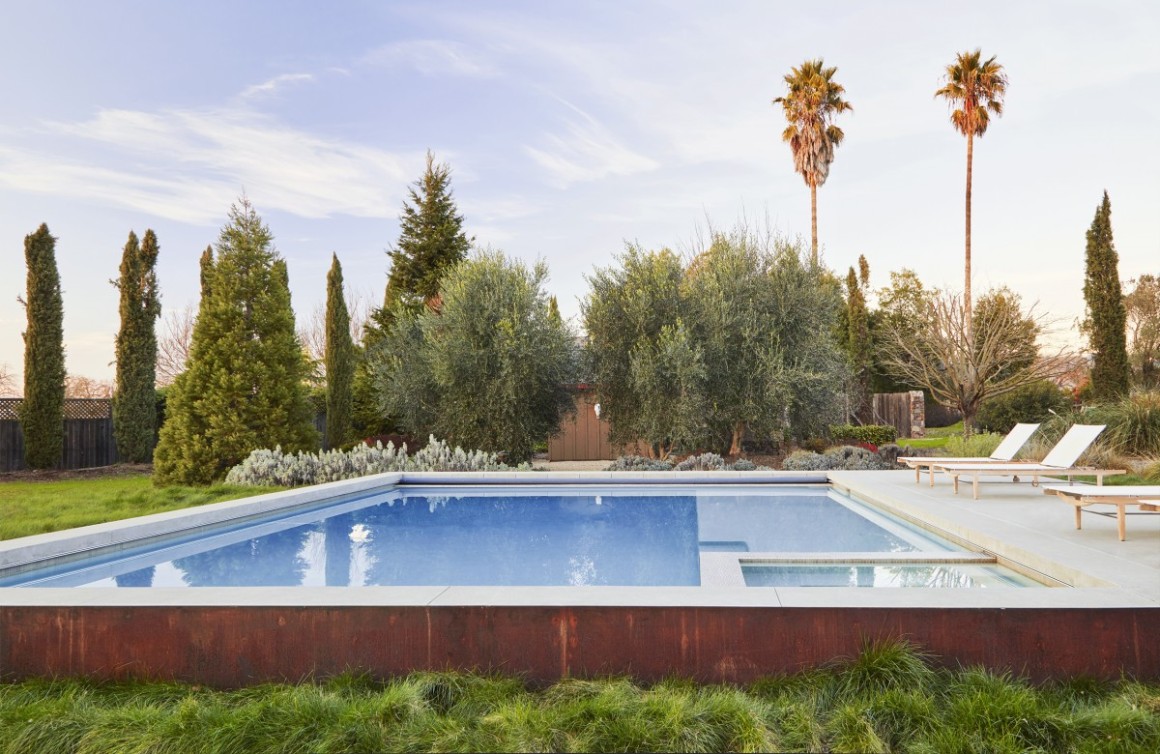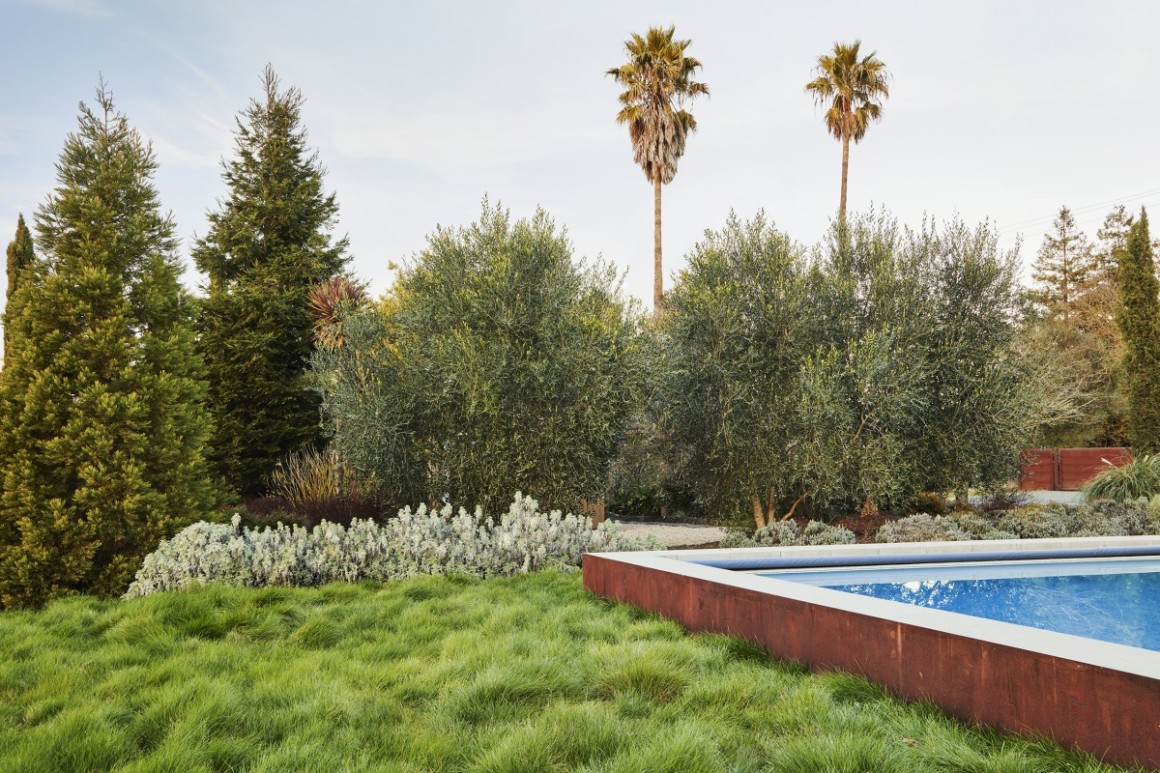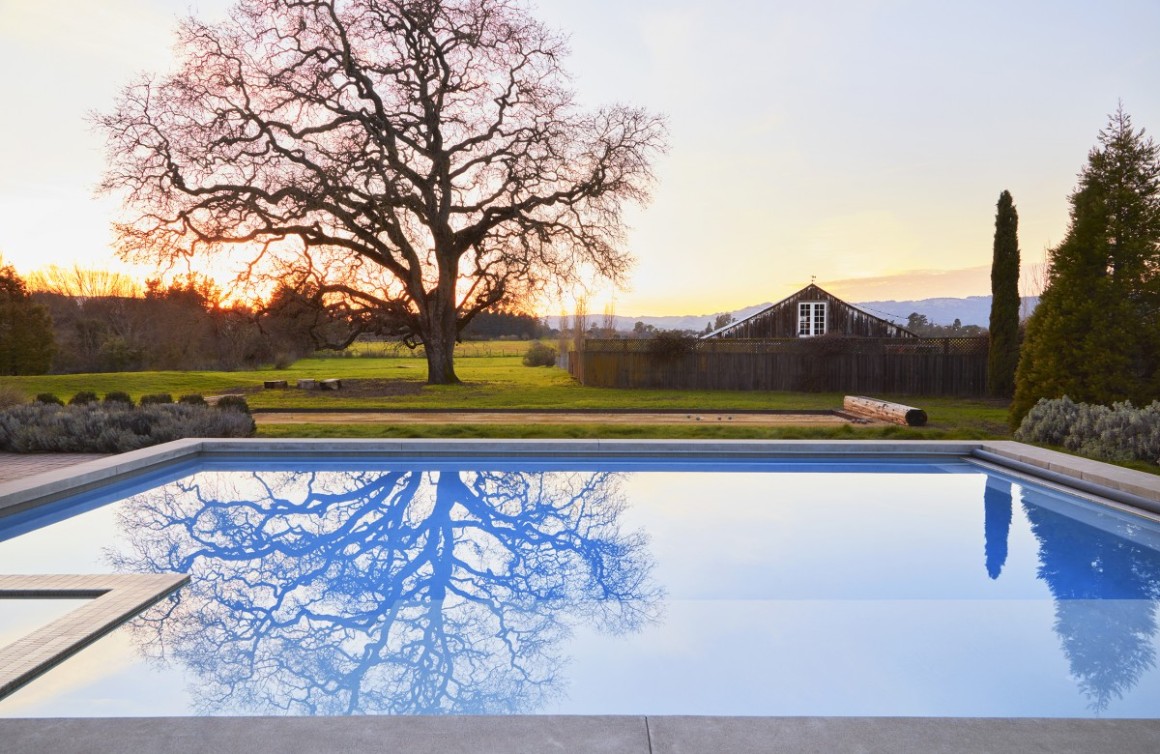 这是大自然制造的完美水平平面:不经修剪的草地,全年都保持着绿色,可以很好地缓解秋天时遍处的金黄色调。其中一棵被砍倒的树木被用锯成一条长凳,散置在我们的主景橡树下的火炉周围。
They're an excuse to make a perfectly level plane. No-mow grass that stays green all year is installed as a reprieve from the monolithic tawny hue that dominates late summer. A felled tree is chainsaw'ed and repurposed for a bench and surrounding a firepit under our celebrity Quercus lobata.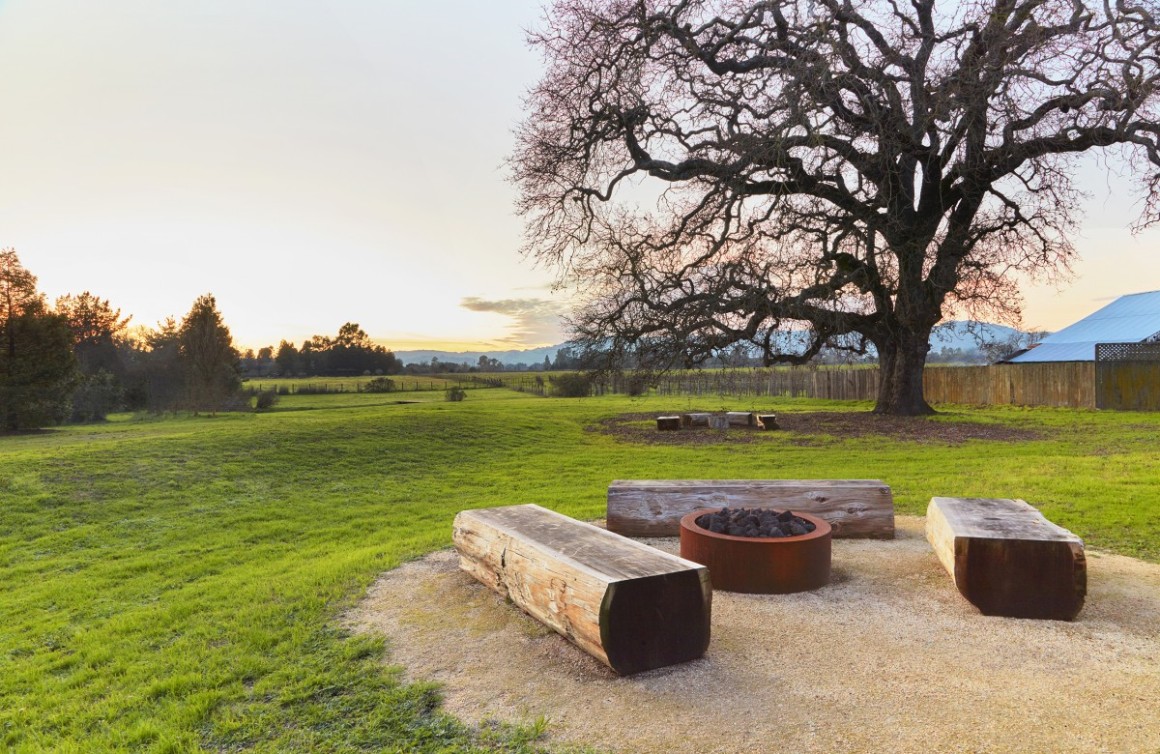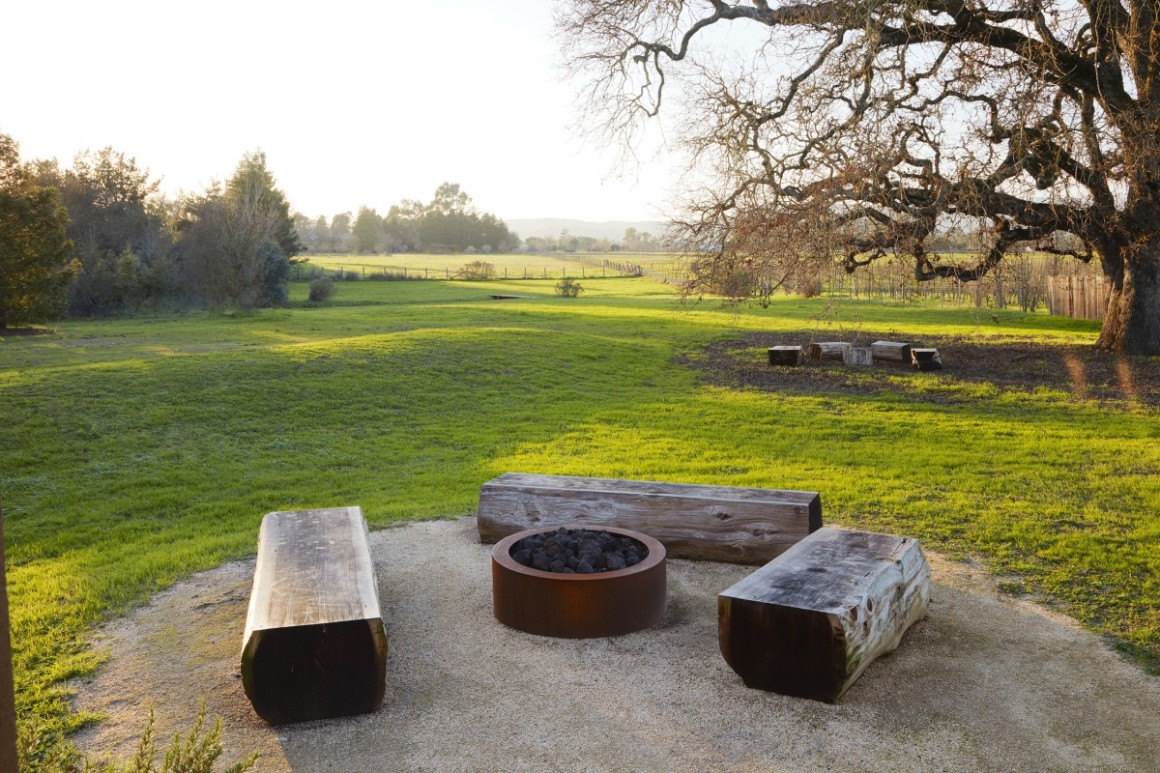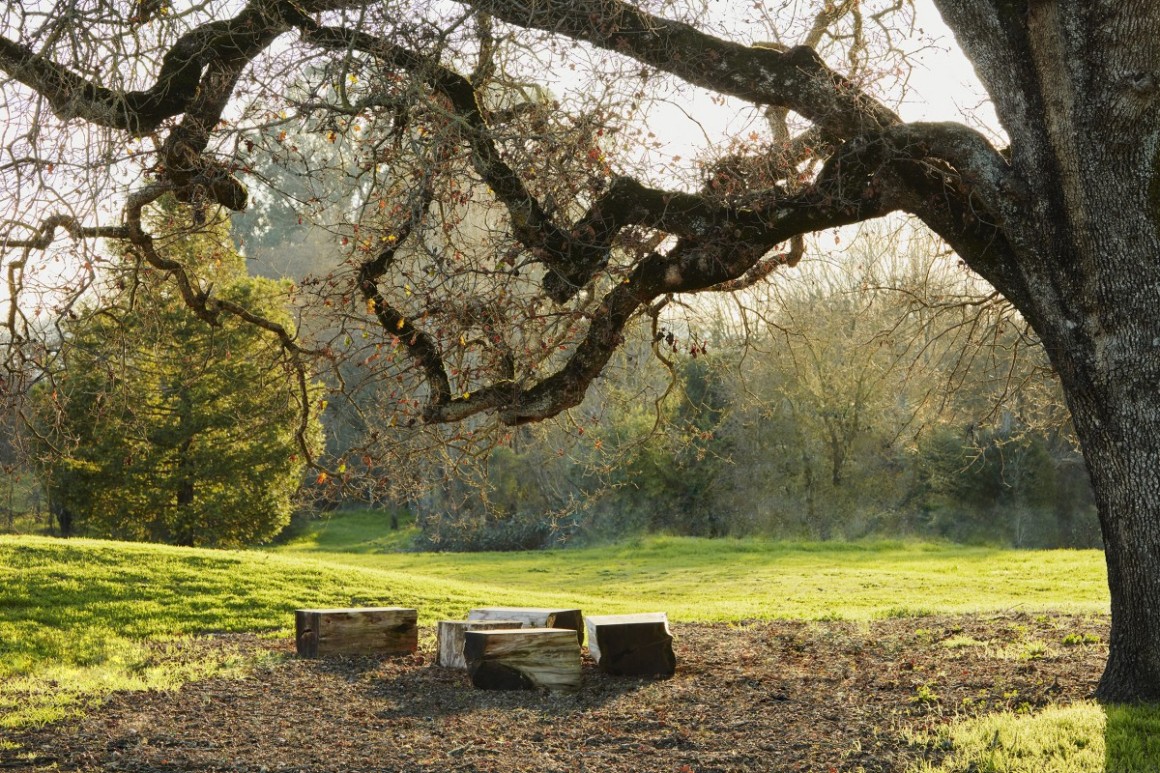 刻画在地面上的几条直线和相交的体块,仅此而已,景观其实很简单。
Straight lines and volumes of an orthogonal orientation inscribed on the crust of the earth, nothing more than that. Landscape architecture is easy.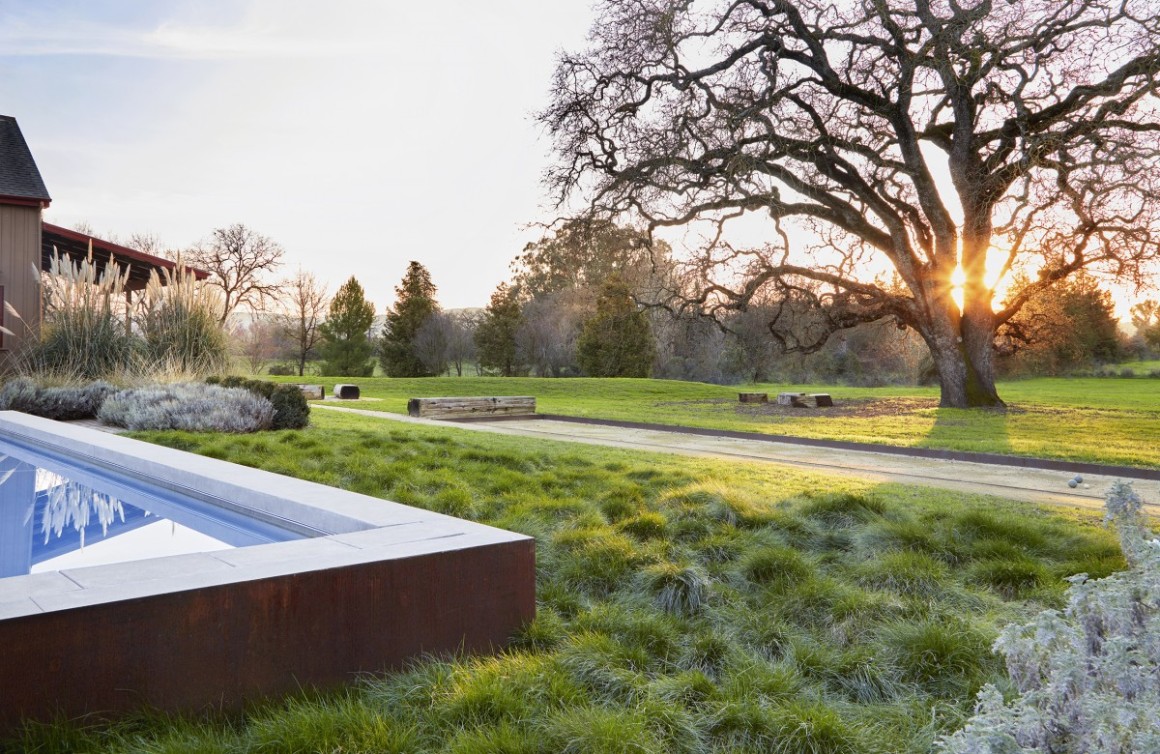 ▼施工过程 Construction
Terremoto团队:Alain Peauroi独立设计
景观施工:Manuel Fernandez
水池:Holy Water
钢材:Wyatt Ellison
照片:Caitlin Atkinson
Terremoto Team: Alain Peauroi, solo show
Landscape Construction by Manuel Fernandez
Pool Build by Holy Water
Steelwork by Wyatt Ellison
Photos by Caitlin Atkinson
更多read more about:  TERREMOTO