本文由 desert INK 授权mooool发表,欢迎转发,禁止以mooool编辑版本转载。
Thanks desert INK for authorizing the publication of the project on mooool, Text description provided by desert INK.
desert INK:这个位于沙漠边缘的5床精品汽车旅馆、咖啡馆和水疗中心已经成为了当地地标,展示了desert INK对拥抱沙漠内在美的热情。该项目与当地新兴建筑公司Anarchitect合作,将两栋破旧的建筑开发成接待周末团体、骑行发烧友和想摆脱烦恼的人的度假旅店。
desert INK: A showcase of desert INK's passion for embracing the inherent beauty of the desert, this 5 bed boutique motel, cafe and spa located on the desert fringe has become a regional landmark. Working alongside up-and-coming local architects, Anarchitect, the project takes two dilapidated buildings and developed them into a destination for weekending groups, cycle enthusiasts and those who simply wish to get away from it all.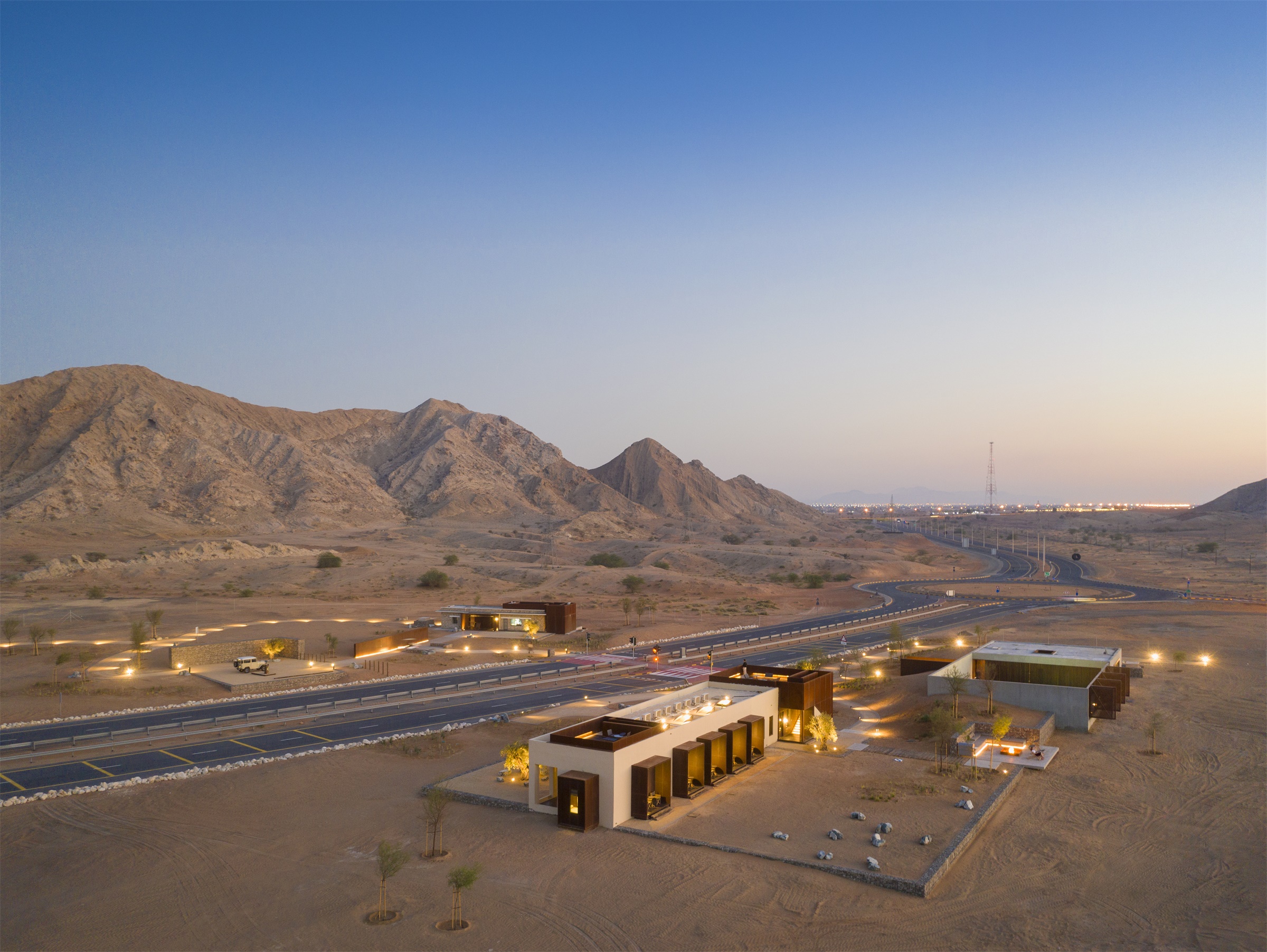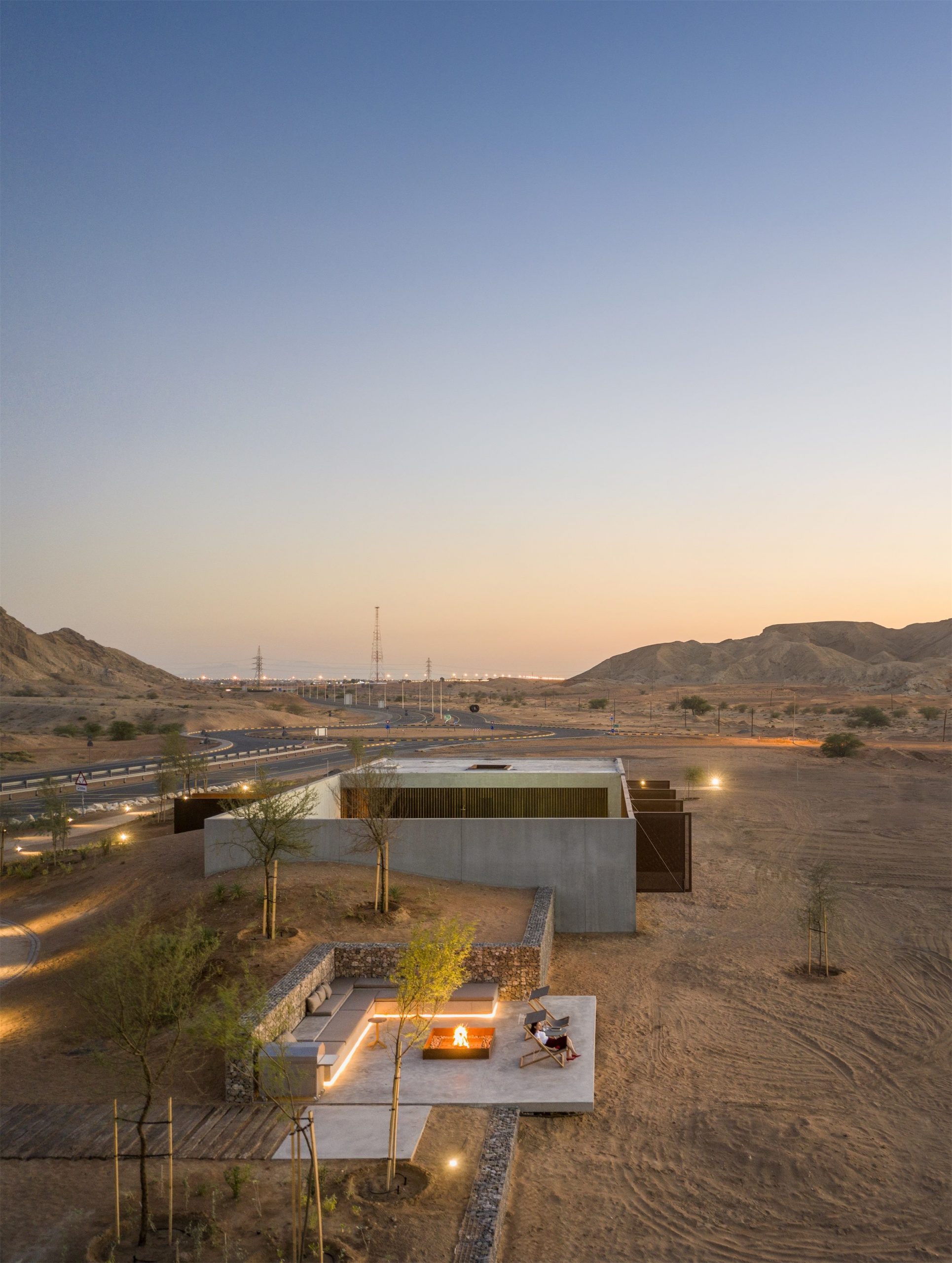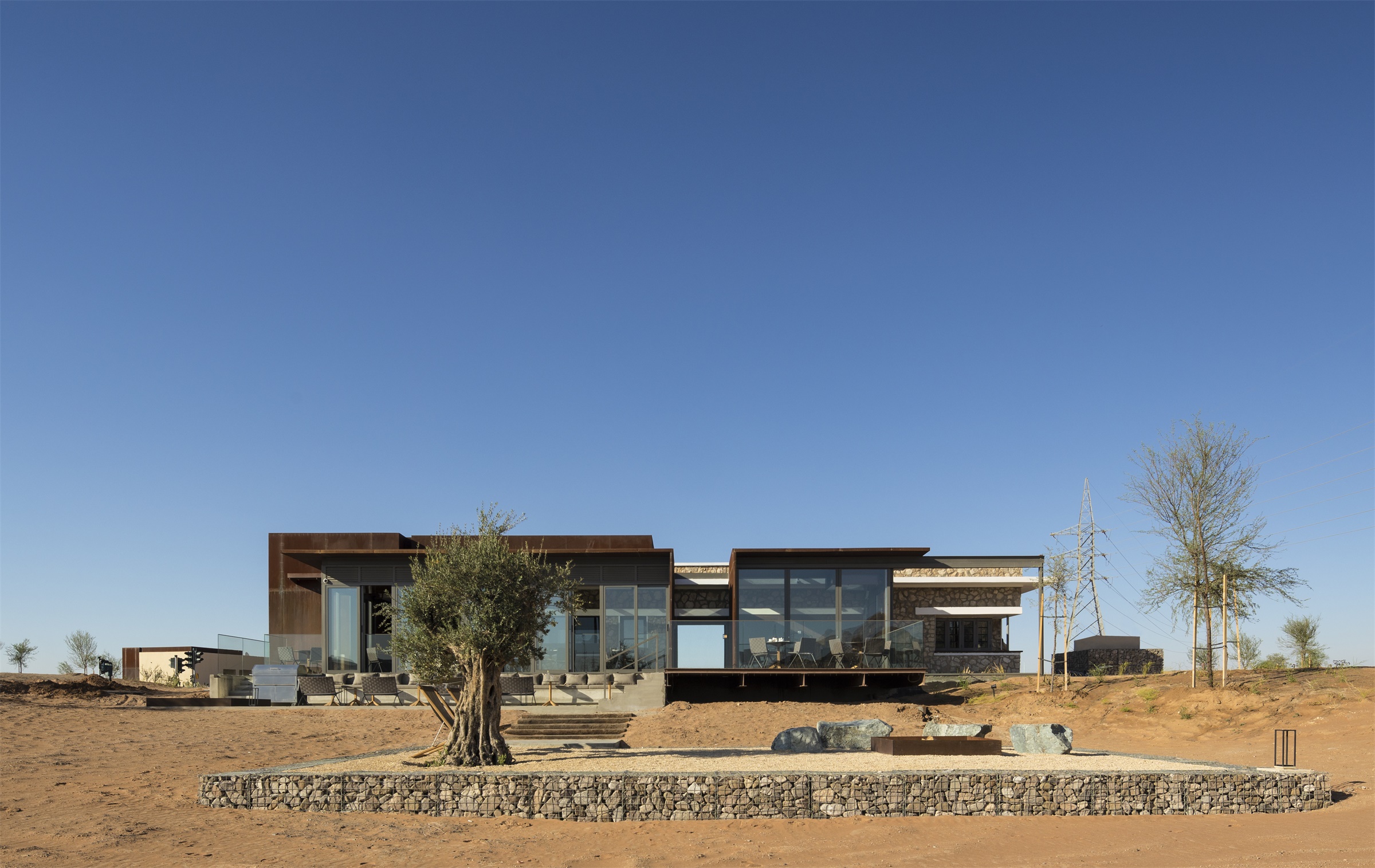 desert INK负责项目景观的概念和详细设计。设计注重"轻"干预,仅使用混凝土板、雕塑石和耐候钢墙来保留沙子。软景观设计通过周期性的灌溉沙地,在土壤中催生出种苗以展示当地的沙漠物种。这块有限的种植地包括耐寒的沙漠植物,建立起来后只需要偶尔浇灌即可。这一设计无疑为当地的可持续景观和沙漠美学树立了新的标杆。
desert INK was responsible for delivering the concept and detailed landscape design for the project. The design focused on minimal intervention, using only strategic placement of concrete slabs, sculptural stone, and corten steel walls to retain the desert sands. The soft landscape design showcases the indigenous desert species through periodic, infrequent irrigation of patches of the desert to generate the seed bank in the soil. The limited tree planting includes hardy desert species requiring only occasional irrigation once established. This sensitive design surely set a new benchmark for sustainable landscape and desert aesthetic for the region.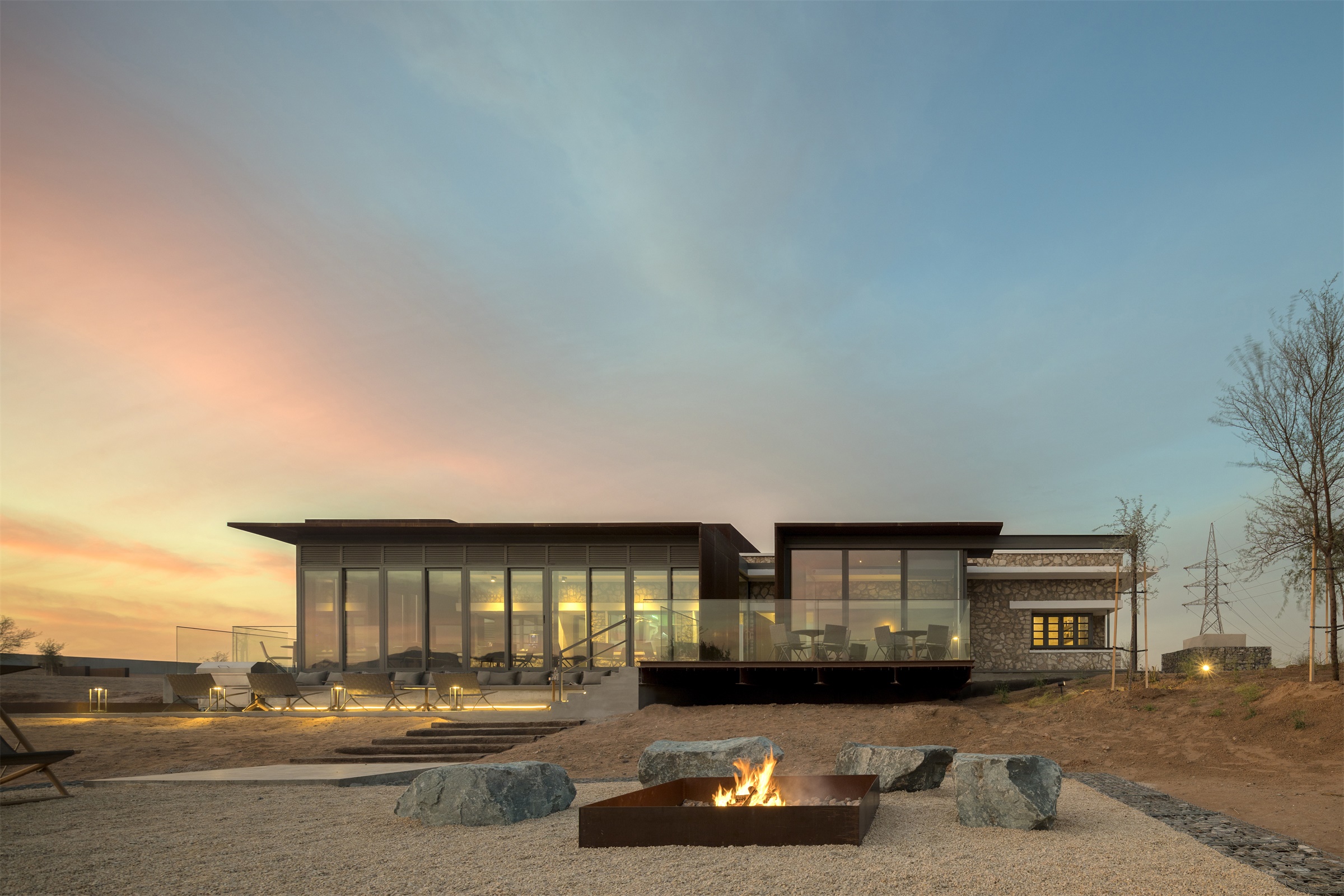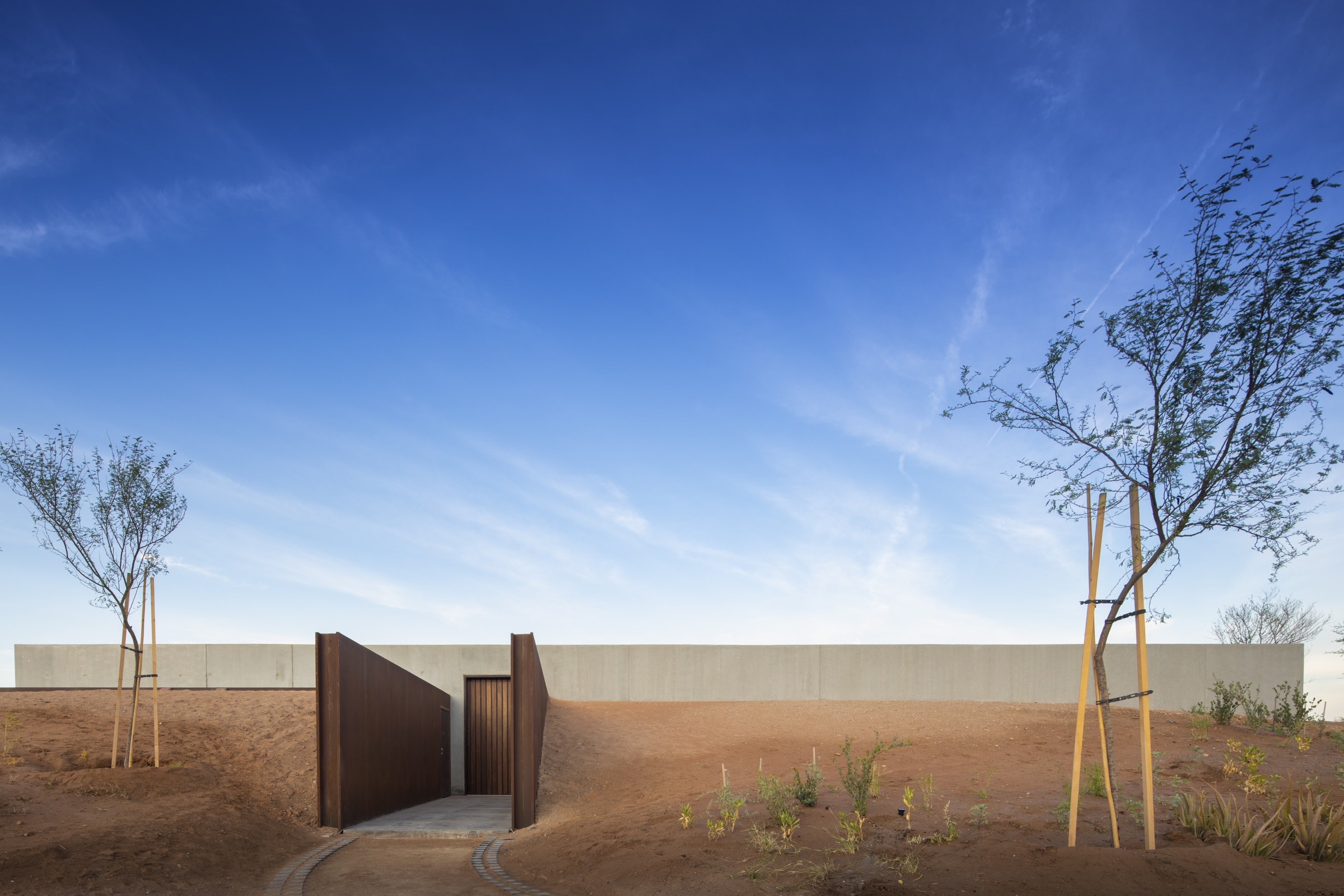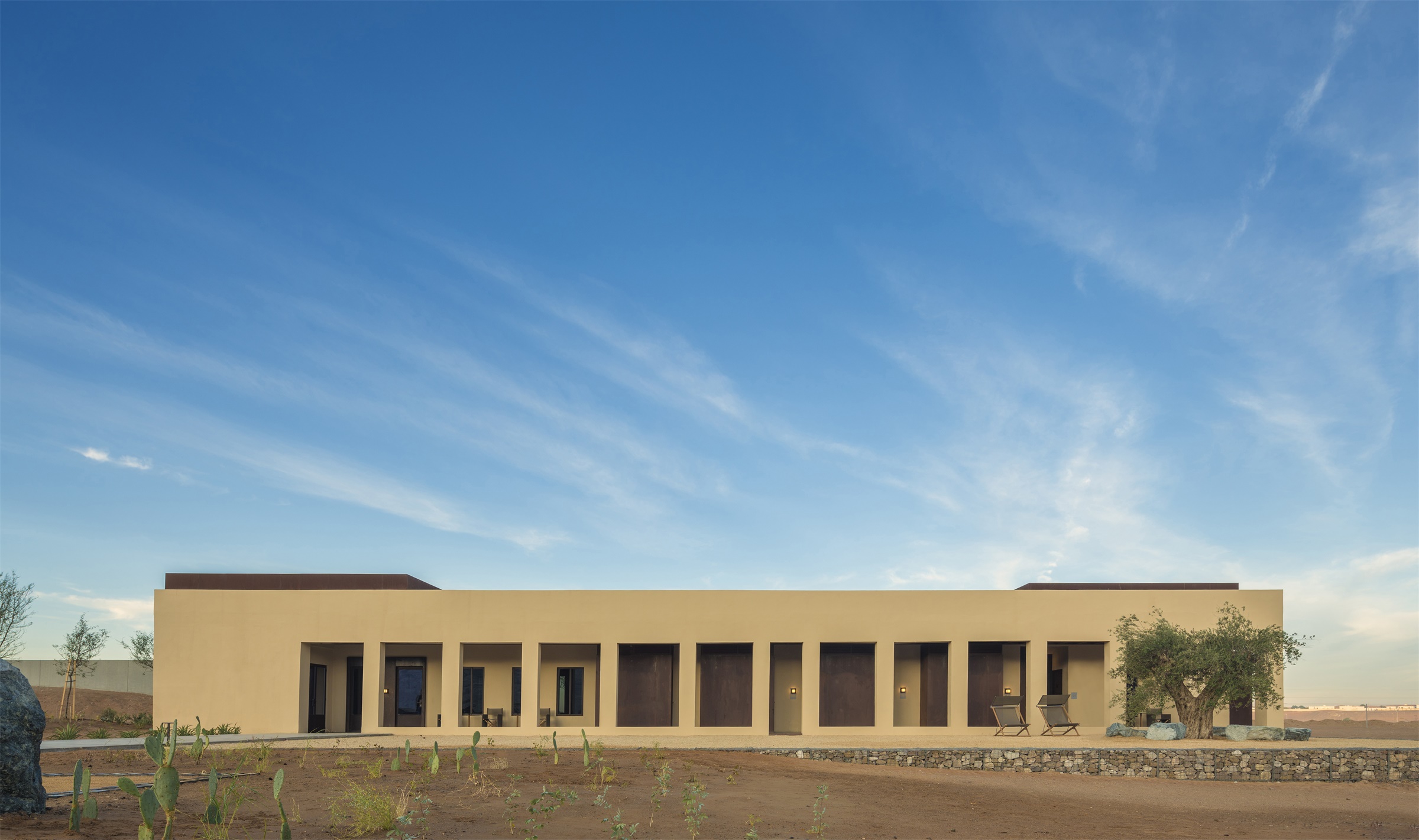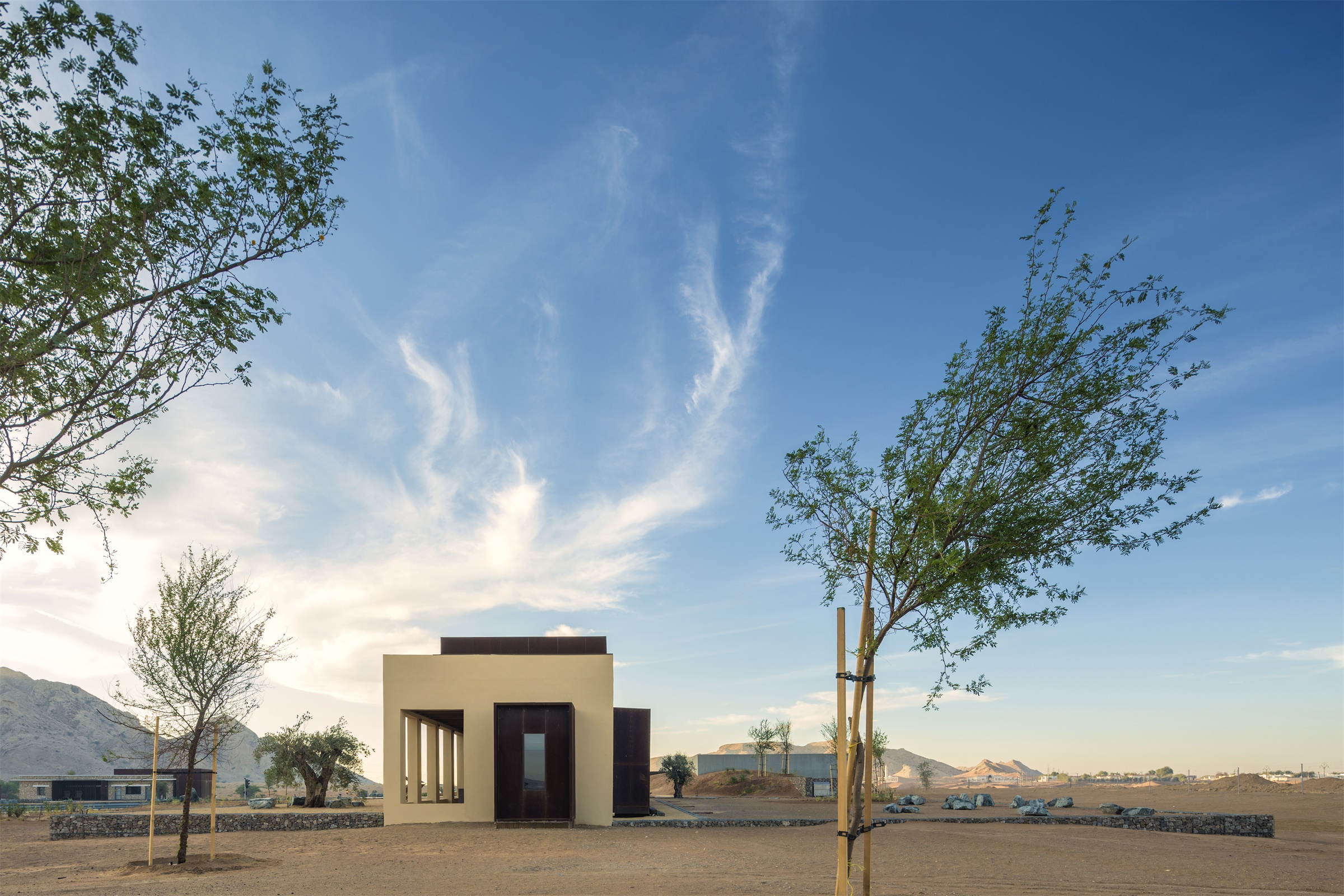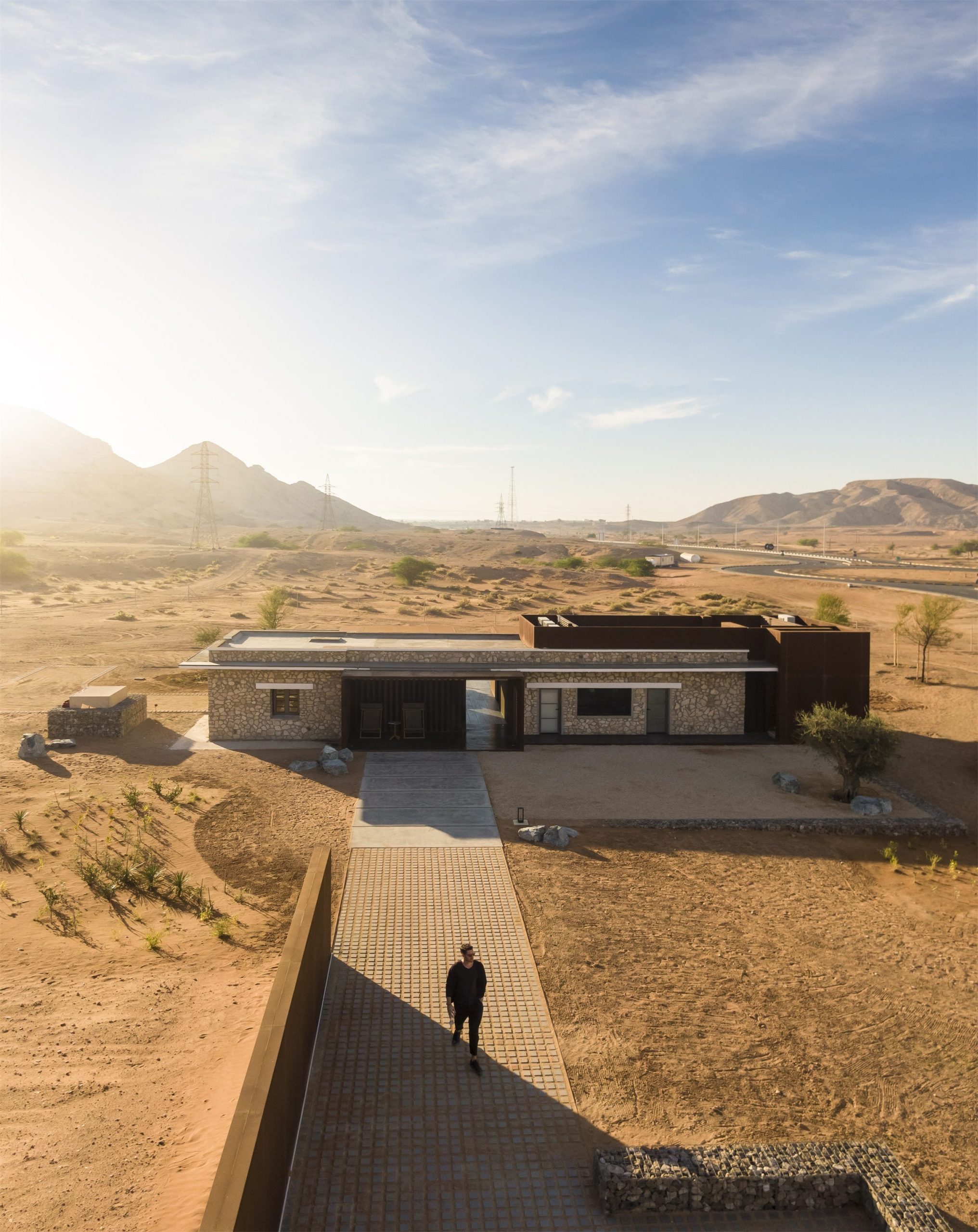 项目名称:AL FAYA旅店
完成年份:2018年
面积:17,600平方米
项目地点:阿拉伯联合酋长国 沙迦
景观设计:desert INK Design FZ LLC
建筑与室内设计:ANARCHITECT
网站:www.desert-ink.com
联系邮箱:hello@desert-ink.com
主创设计师:Duncan Denley
设计团队:William Bennett、Swati Noble
客户:Shurooq
合作者:ANARCHITECT
照片来源:Fernando Guerra
摄影师网站:https://www.instagram.com/fernandogguerra/
Project Name: AL FAYA LODGE
Completion Year: 2018
Area: 17,600 SQM
Project Location: SHARJAH, UNITED ARAB EMIRATES
Landscape Firm: desert INK Design FZ LLC
Architecture & Interior Design: ANARCHITECT
Website: www.desert-ink.com
Contact e-mail: hello@desert-ink.com
Lead Architects: Duncan Denley
Design Team: William Bennett, Swati Noble
Clients: Shurooq
Collaborators: ANARCHITECT
Photo Credits: Fernando Guerra
Photographer's Website: https://www.instagram.com/fernandogguerra/
更多 Read more about: desert INK