本文由 EDSA 授权mooool发表,欢迎转发,禁止以mooool编辑版本转载。
Thanks EDSA for authorizing the publication of the project on mooool. Text description provided by EDSA
EDSA:该项目从曾经居住于此的玛雅人传承数百年的习俗中汲取灵感,并融合当地的生态与文化,创造了一种真实而亲密的景观体验。
EDSA:Taking cues from the centuries old customs of the Mayan people who once inhabited the region, the design creates an authentic and intimate experience that embraces the culture and ecology of the site.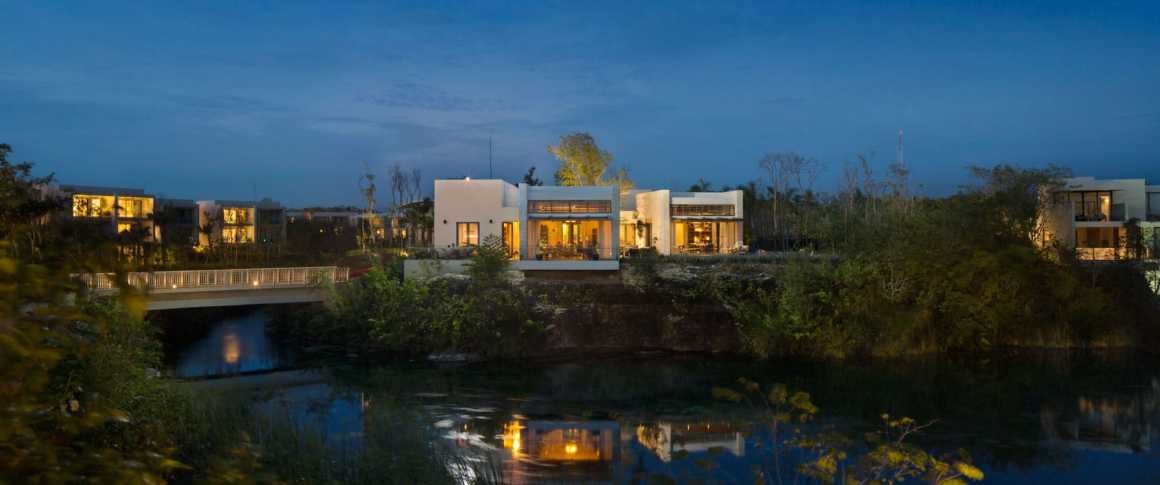 ▼ 度假村平面图 Master Plan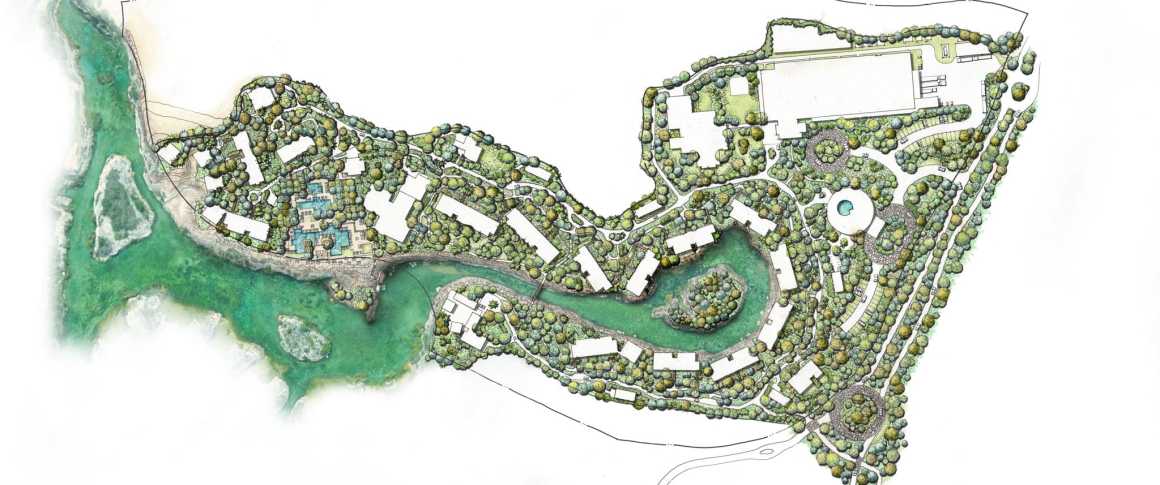 入口处逐渐变窄的石子路,引导人们从主公路旁的度假村入口到达一座露天建筑中,这座极具当地地域特色,给游客们留下深刻第一印象的建筑的设计灵感就来自于当地因石灰岩基岩坍塌而形成的天然井和天然泳洞,门口支撑着高耸大门的优雅立柱,也是对当地红树林树根的一种简单模仿,露天构筑通过其开敞式天花板将天空倒映在大厅中央的圆形浅水池中。
From the resort entrance off the main highway, stone roads grow narrow opening to an open-air sanctuary building. Inspired by local cenotes, natural swimming holes formed by the collapse of limestone bedrock found in the area, the sanctuary gives a breathtaking and regionally-specific first impression for guests. While the elegant pillars that support the towering porte cochere mimic the angled roots of mangrove trees, a shallow circular pool located in the center of the lobby reflects the sky through the open ceiling above.
▼入口大门立柱 The elegant pillars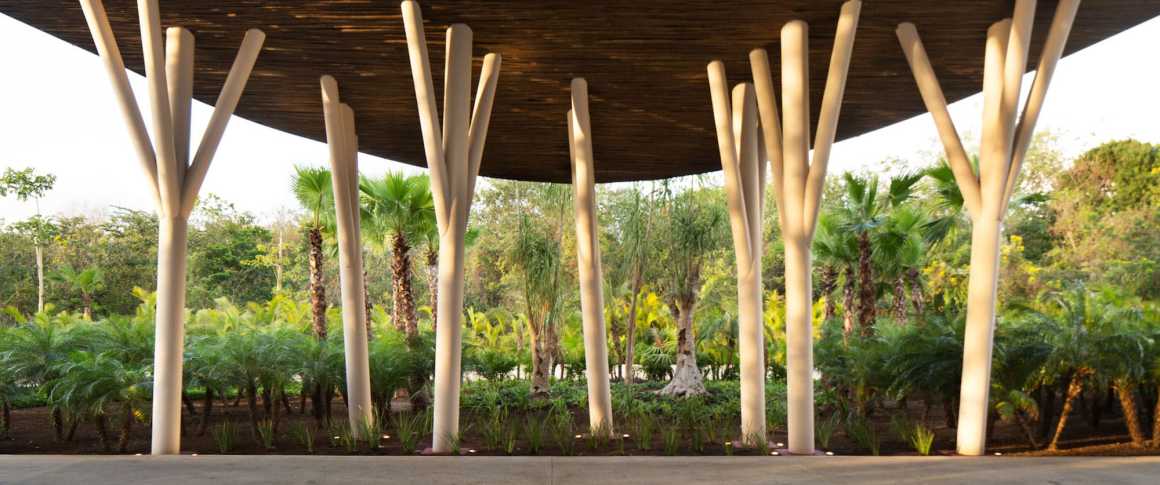 ▼露天建筑 The open-air sanctuary building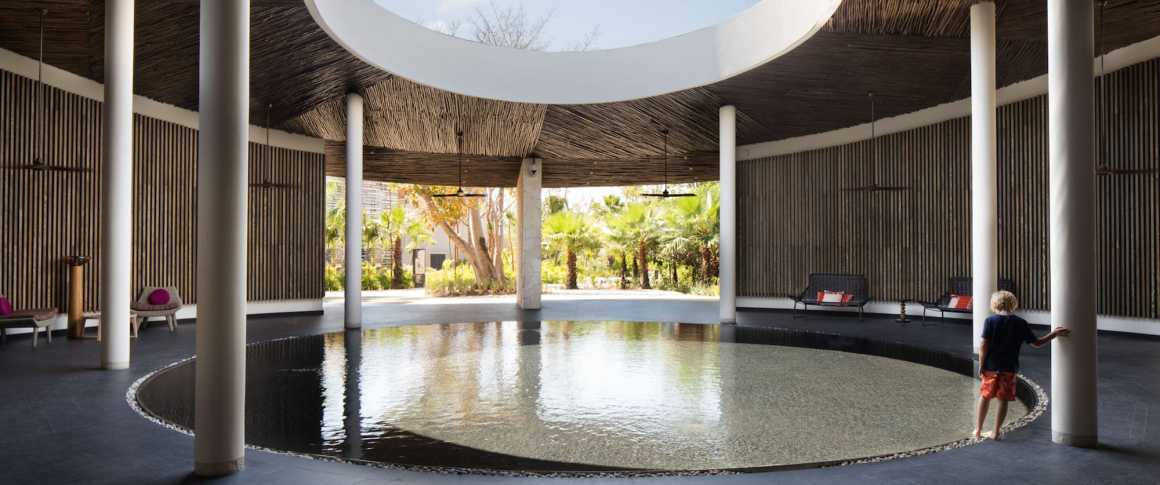 酒店的所有214间客房和套房都安置在精心选址于半岛石灰岩地壳或海滨上的低矮建筑中。这个无车旅游胜地设施齐全,包括一个Naum水疗中心、健身休闲区、三个户外游泳池、一个海滩俱乐部、品牌住宅、四家餐厅、自行车道以及通往套房的船只航道。
The 214 guest rooms and suites are housed in low buildings carefully sited on the delicate limestone crust of the peninsula or beachfront. Bursting with amenities, the car-free destination hosts a Naum spa, fitness and recreational areas, three outdoor pools, a beach club, branded residential, four restaurants, biking trails, and boat access to suites.
▼ 户外游泳池 The outdoor swimming pool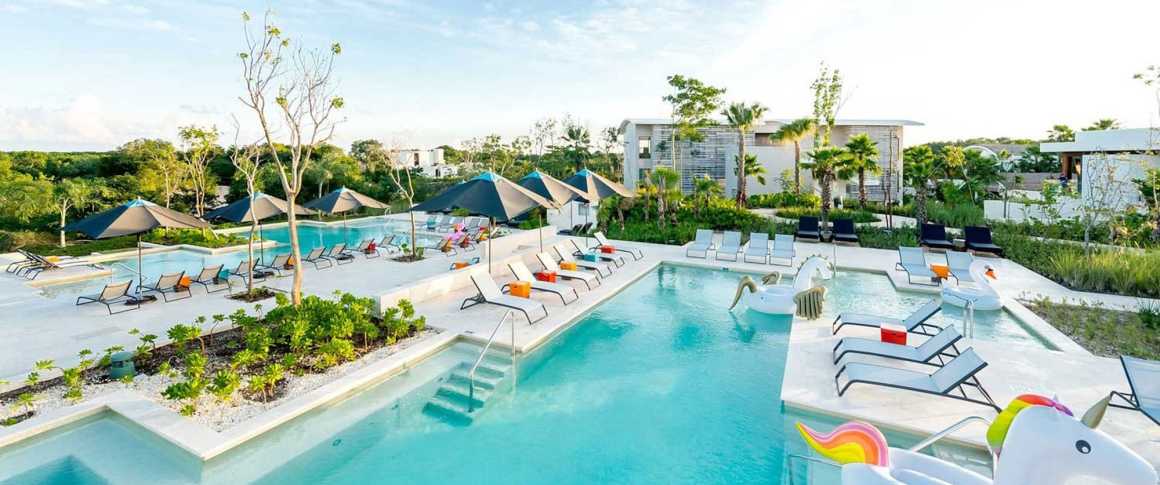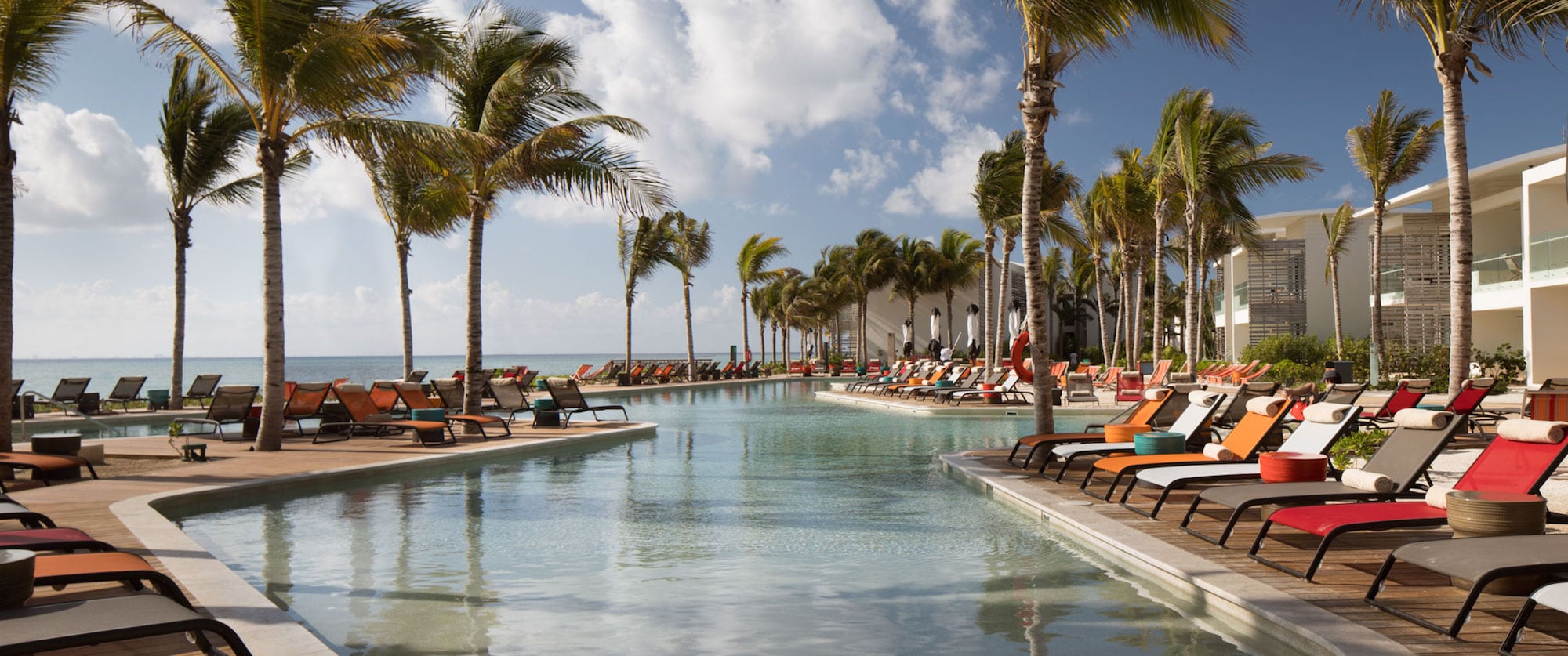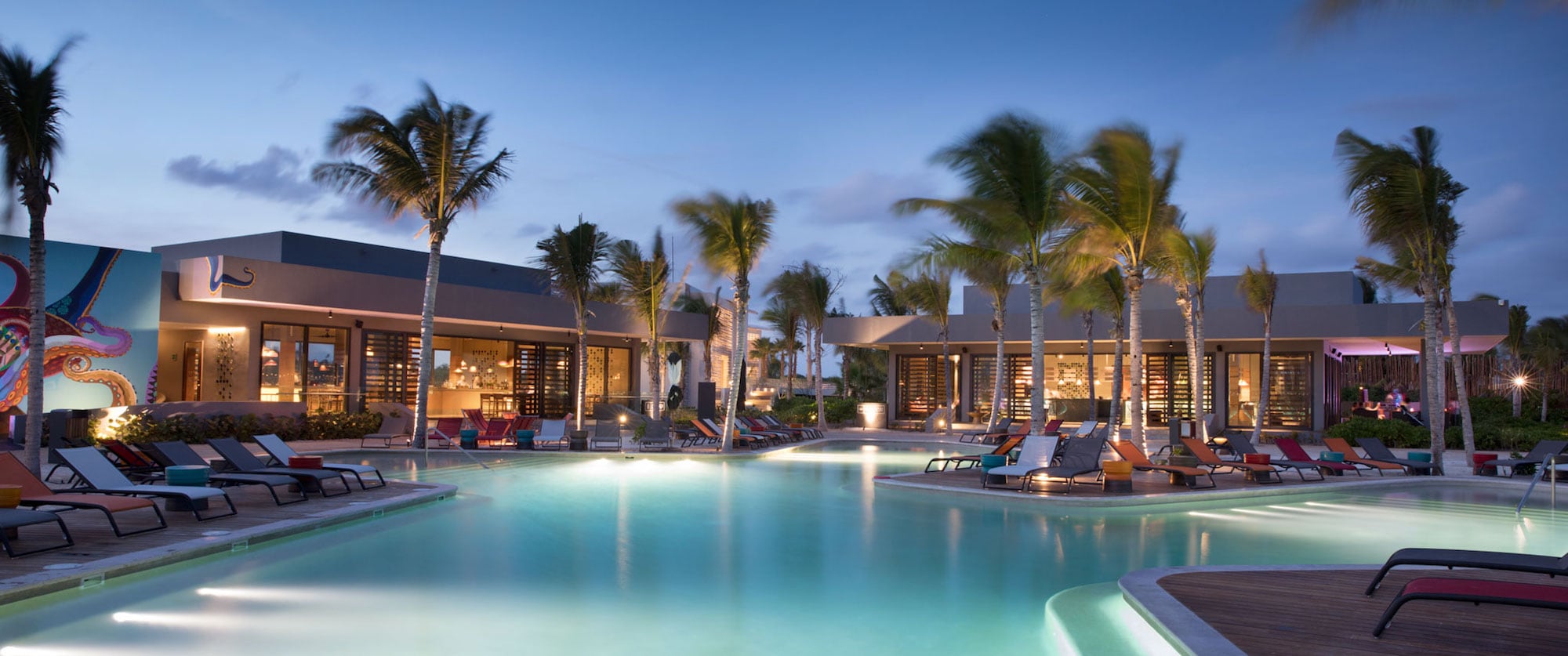 ▼酒店套房 The suites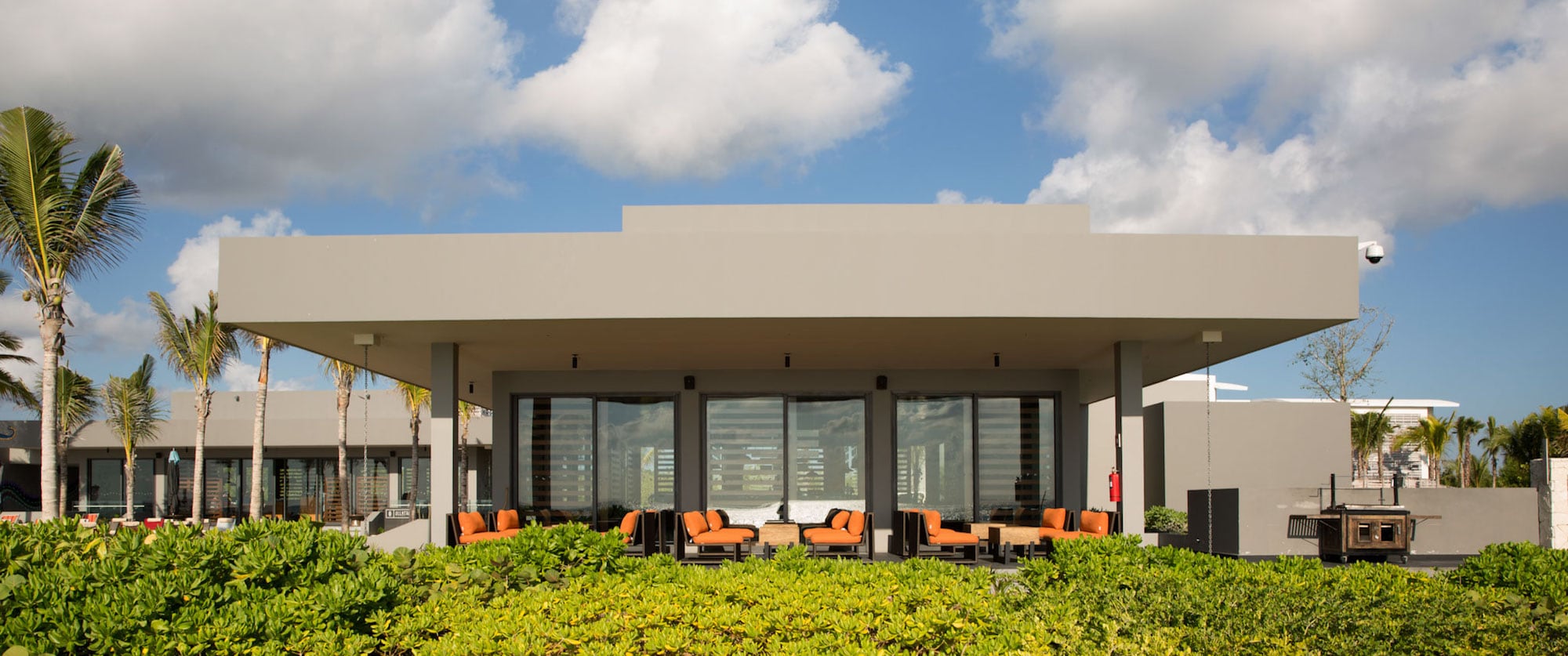 ▼品牌住宅 The branded residential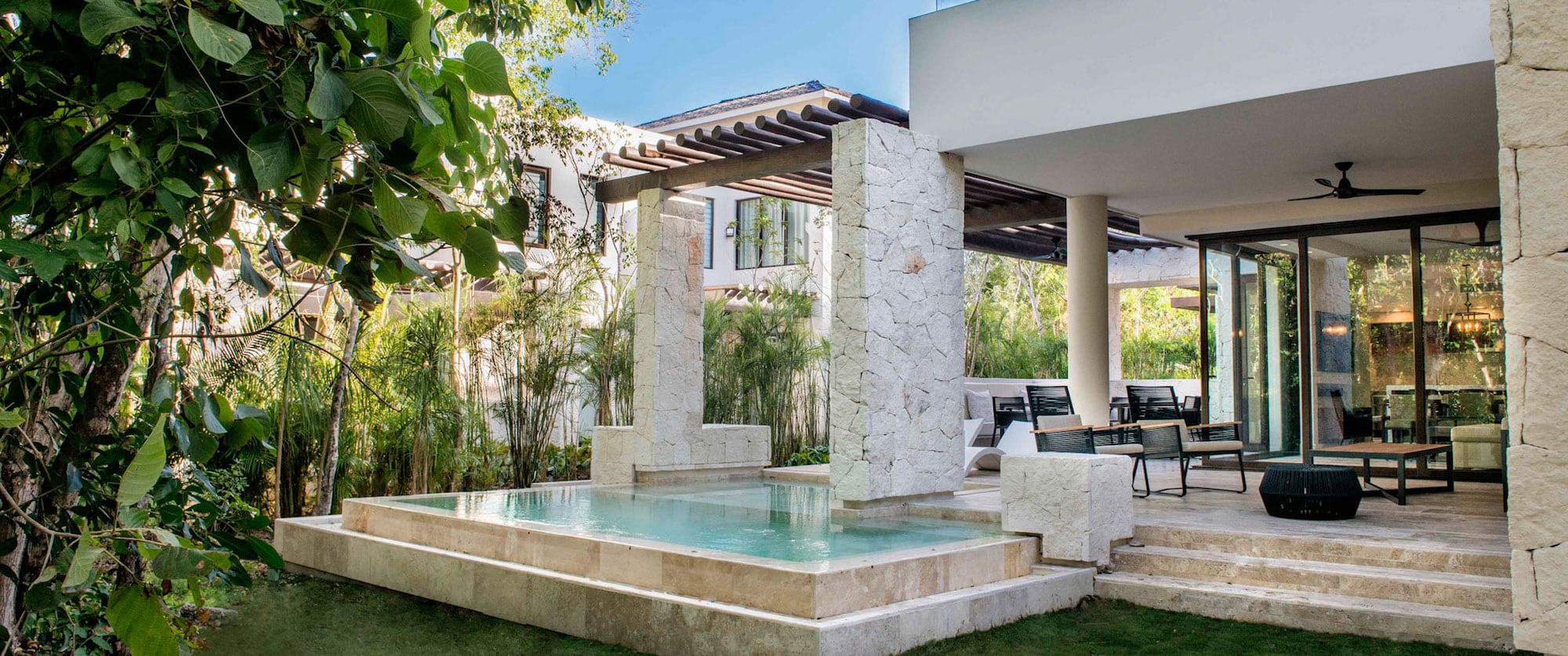 EDSA立足于环境修复与保护实践,创造艺术性的户外空间和真实景观体验,为Mayakoba创造了一个社区聚会场所,并为周边地区和市场注入了活力。
With a strong foothold in restoration and preservation practices, EDSA created artistic outdoor spaces and authentic experiences that create a community meeting place for Mayakoba, activating neighborhoods and markets.
▼ 餐厅 The restaurant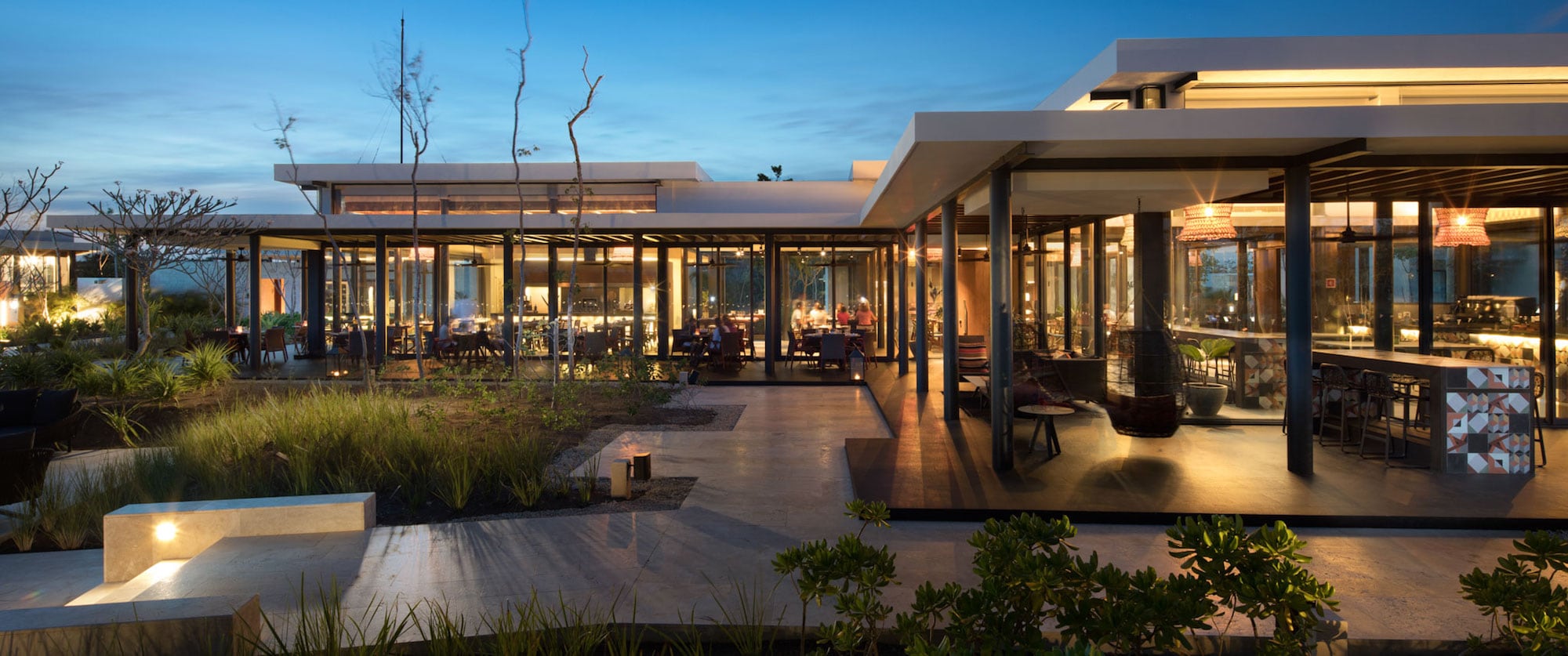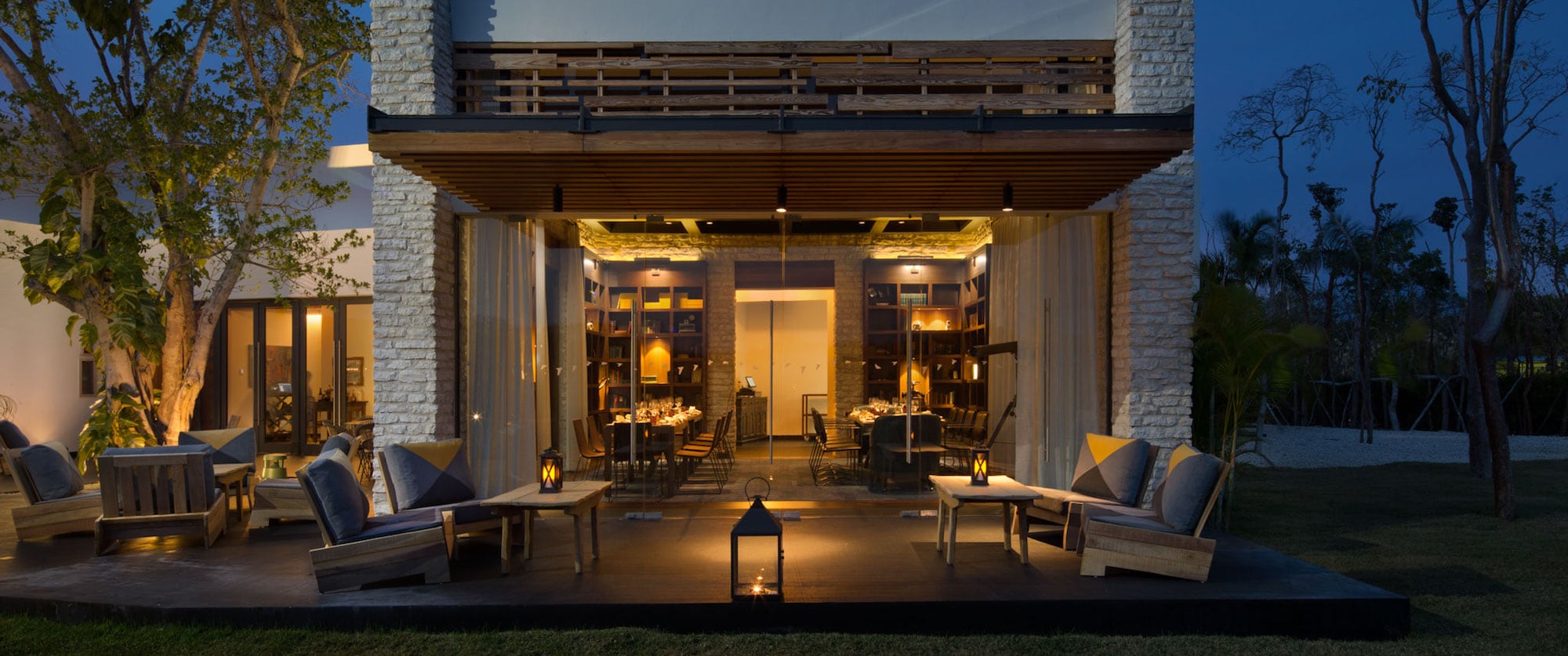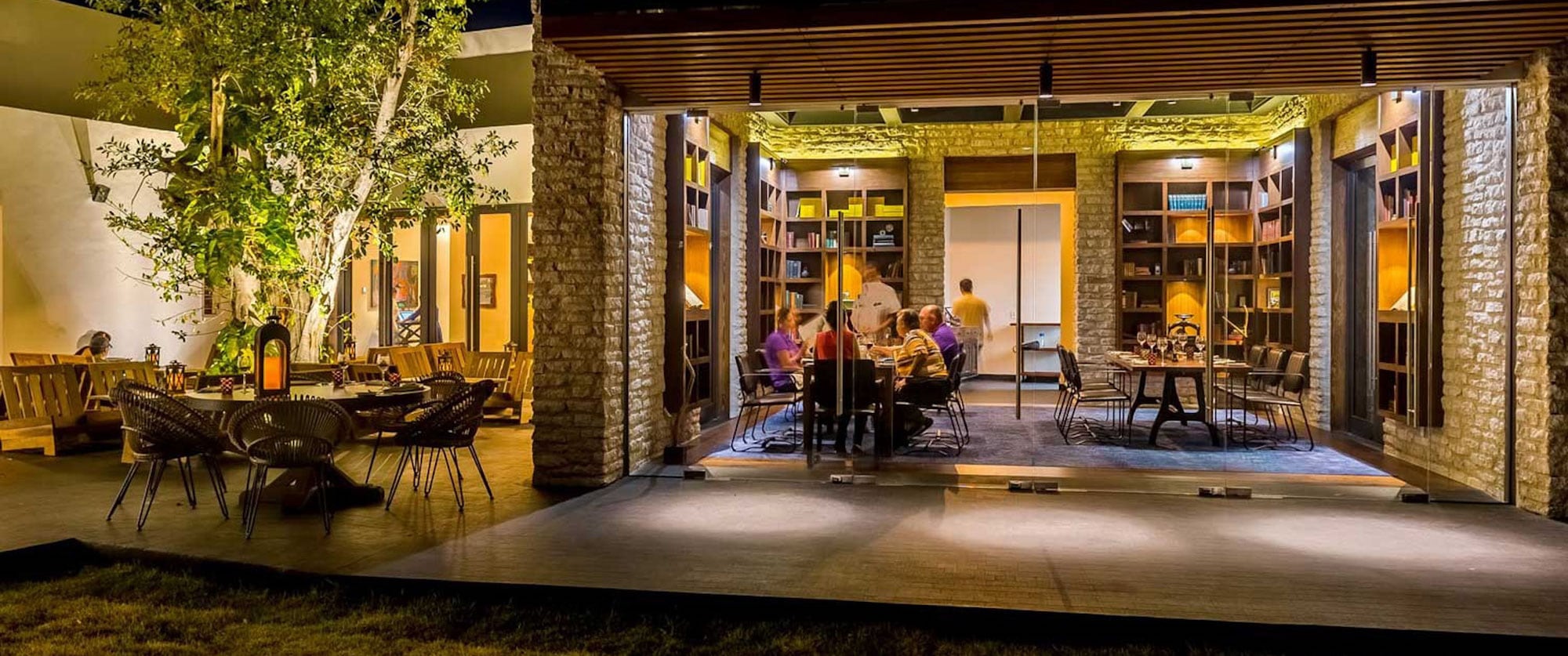 地点:墨西哥 金塔纳罗奥州
客户:OHL Huaribe, S.A. de C.V.
工作范围:总体规划,深化设计,施工监理
规模:13.5 公顷
Location: Quintana Roo, Mexico
Client: OHL Huaribe, S.A. de C.V.
Scope: Master Planning, Detailed Design, Construction Administration
Scale: 13.5 Hectares
更多 Read more about:EDSA