本文由 VVdesine 授权mooool发表,欢迎转发,禁止以mooool编辑版本转载。
Thank VVdesine for authorizing the publication of the project on mooool, Text description provided by VVdesine.
VVdesine:项目Baan Issara Bangna基于住宅被花园包围的概念,建筑有很大的开口,有利于自然通风,并接纳周边的绿色植物。住宅、建筑物和设施都位于景观区域的中心。俱乐部的中心是双层空间,阳光和景观可以进入其室内空间。
VVdesine:Baan Issara Bangna based on the concept of the house surrounded by gardens so the house comes with a large opening for natural ventilation and open to greenery all around. Planning aims to location house, buildings or facility in the centre of the landscape area. The clubhouse comes with double volume and void in the centre, getting sunlight and landscape into the building and interior.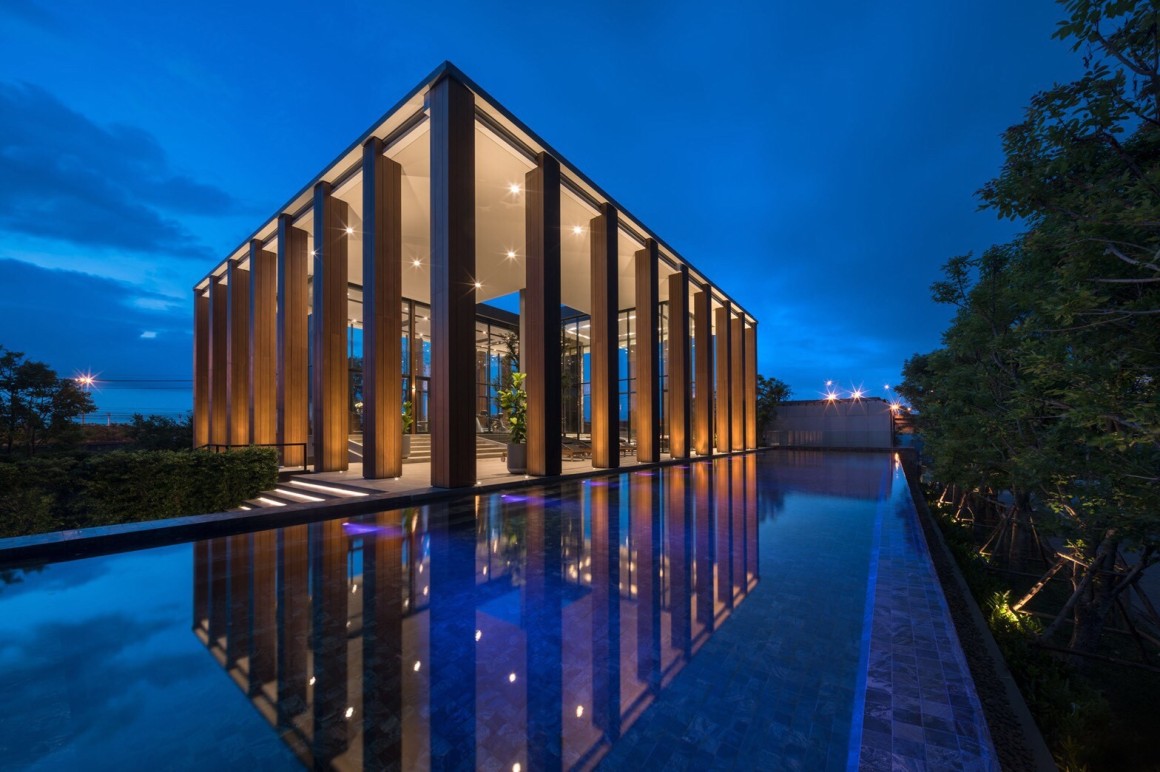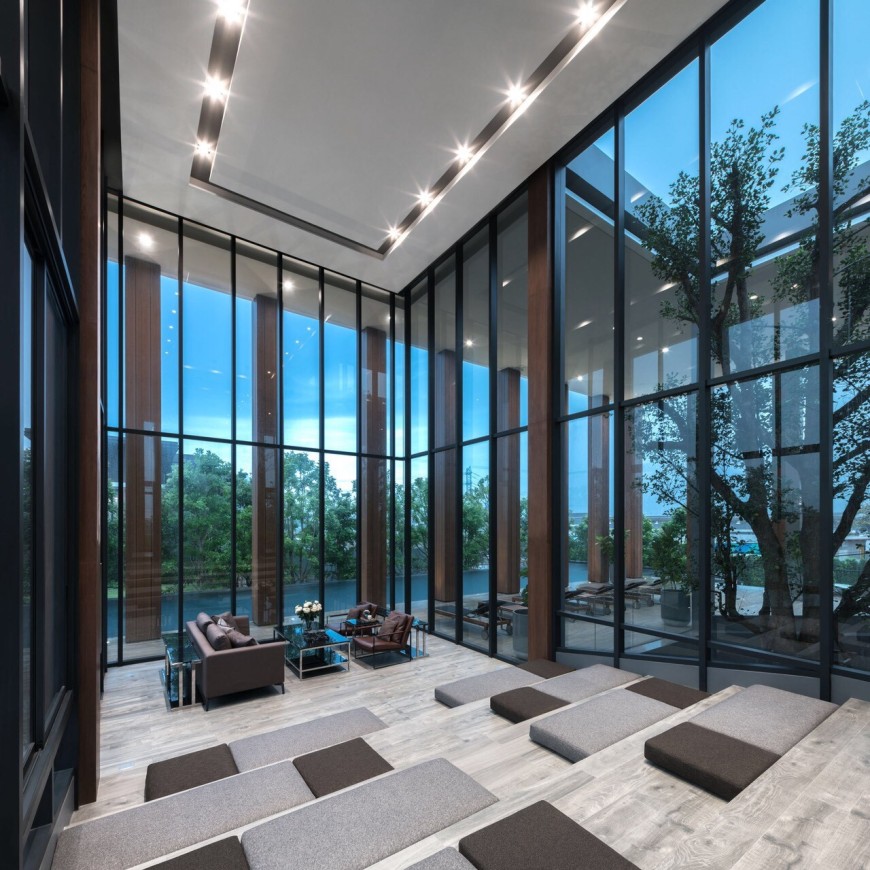 泳池露台与建筑不分内外,形成了过渡空间。
Pool terrace interlocked in part of architecture creating in-between space.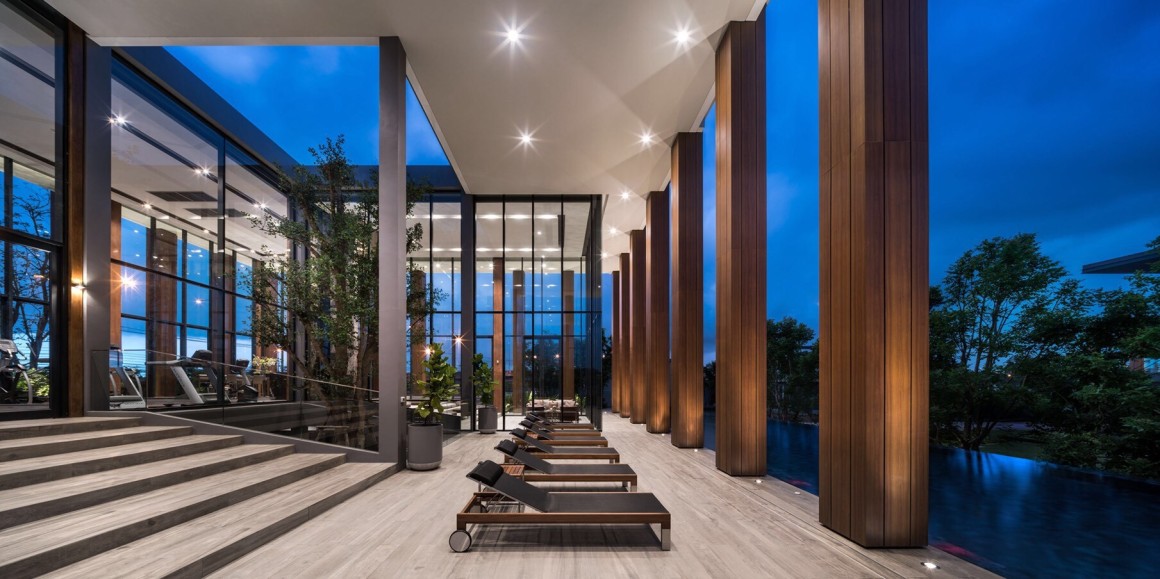 水池铺有深色调的材料以反射出周围的建筑和树木。
Pool material in dark colour tone to reflect building and trees in.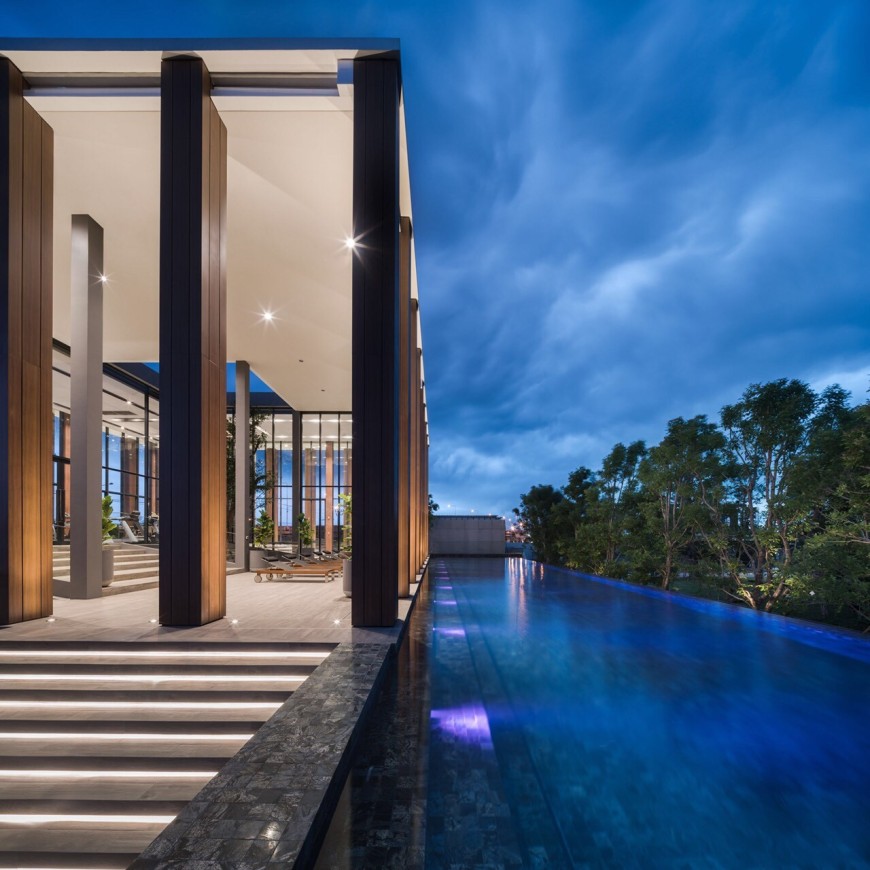 花园亭子的设计采用了巨榕的气根元素,榕树是这个地区的本土物种。
Garden pavilions designed with an interpreted element of air giant ficus air root which was once a native species in this area.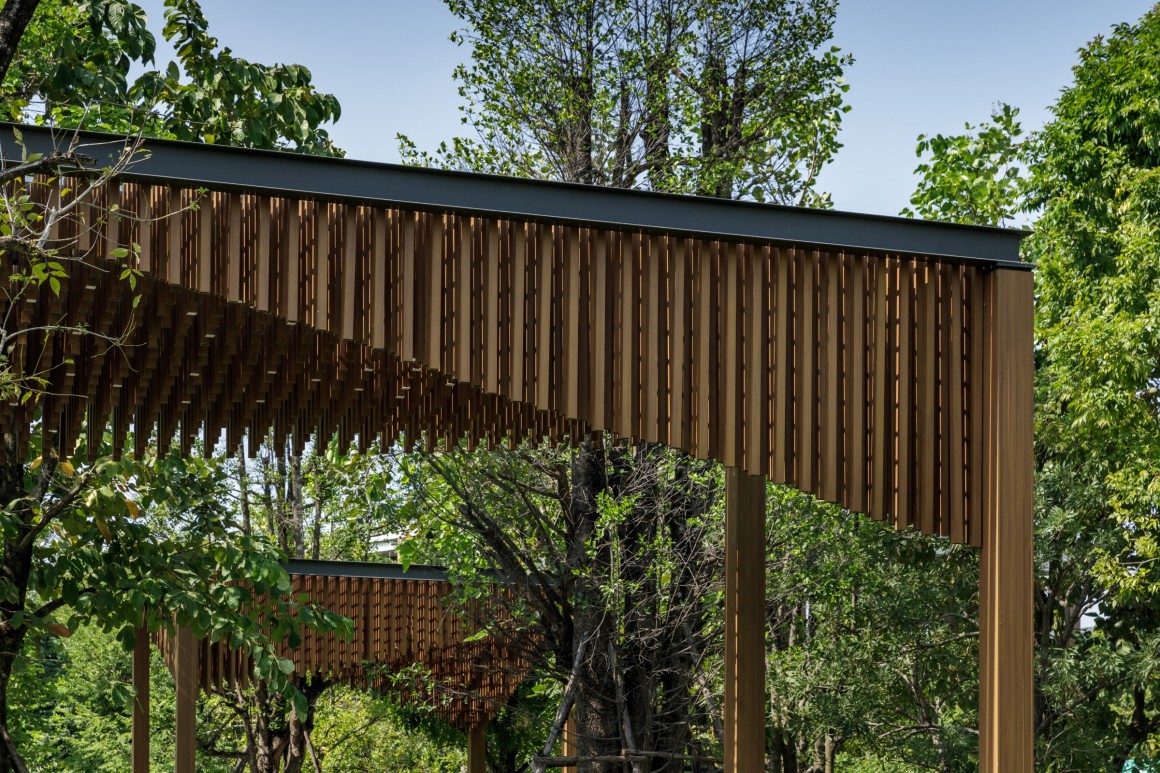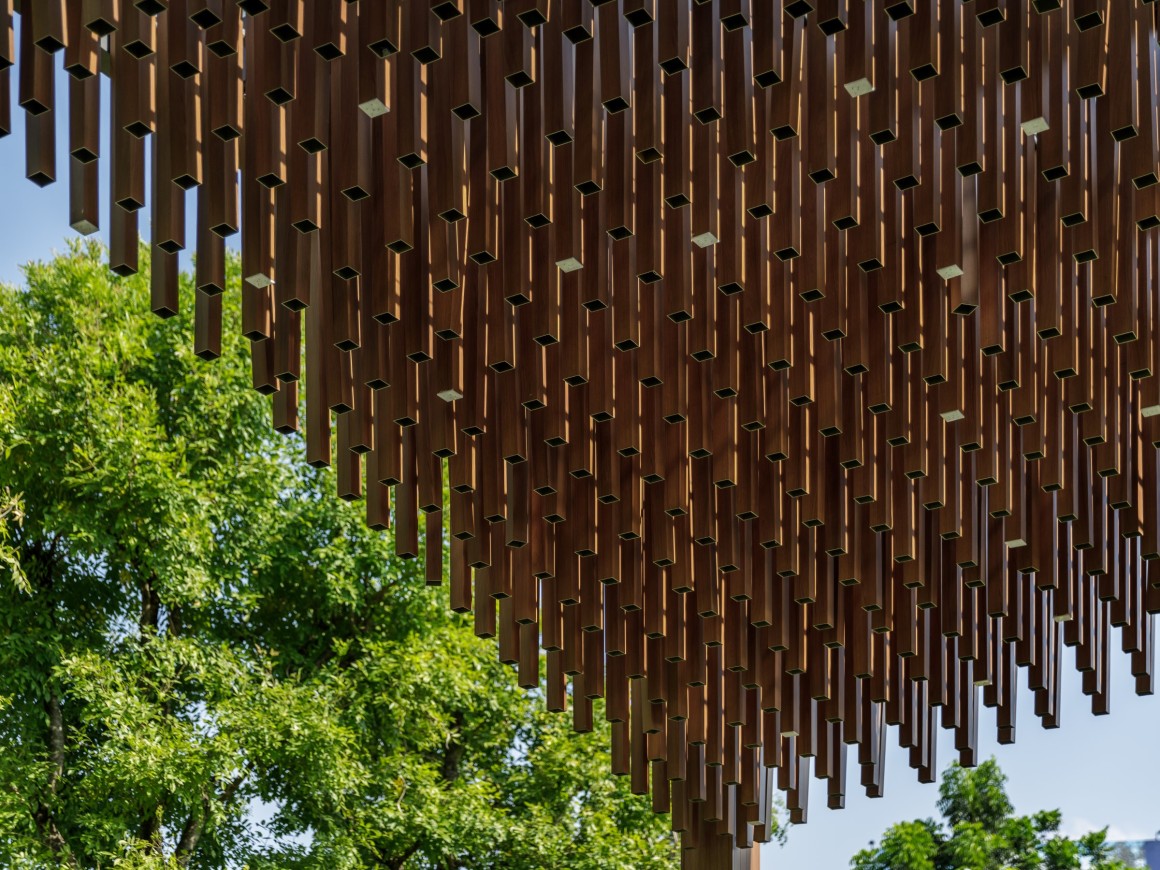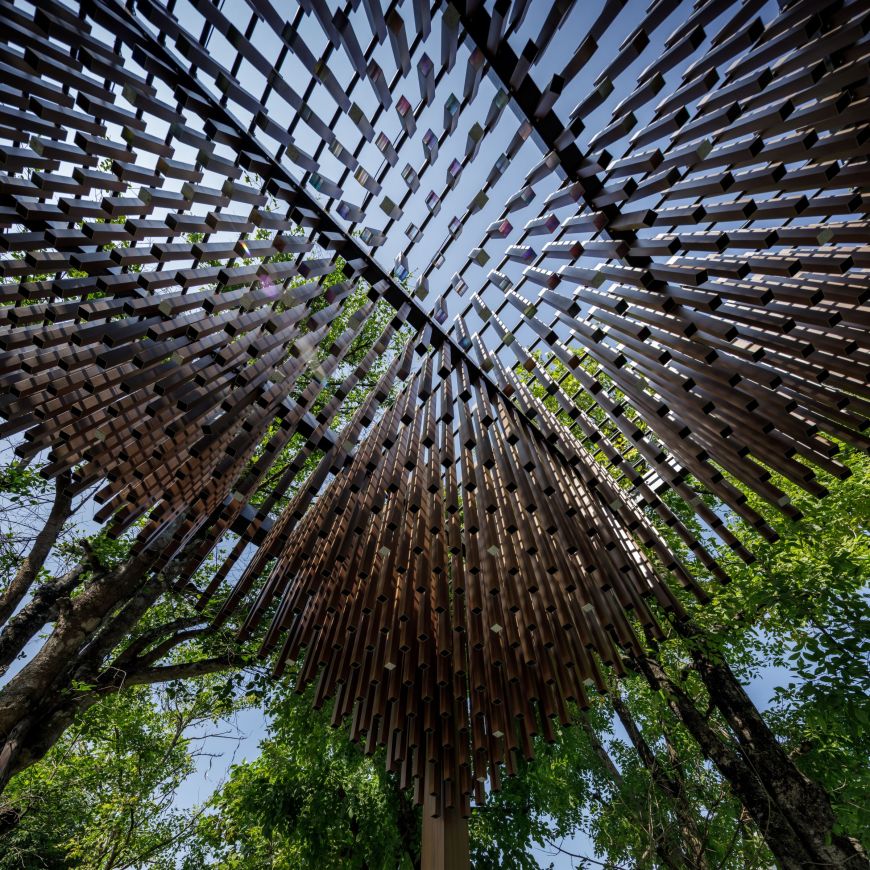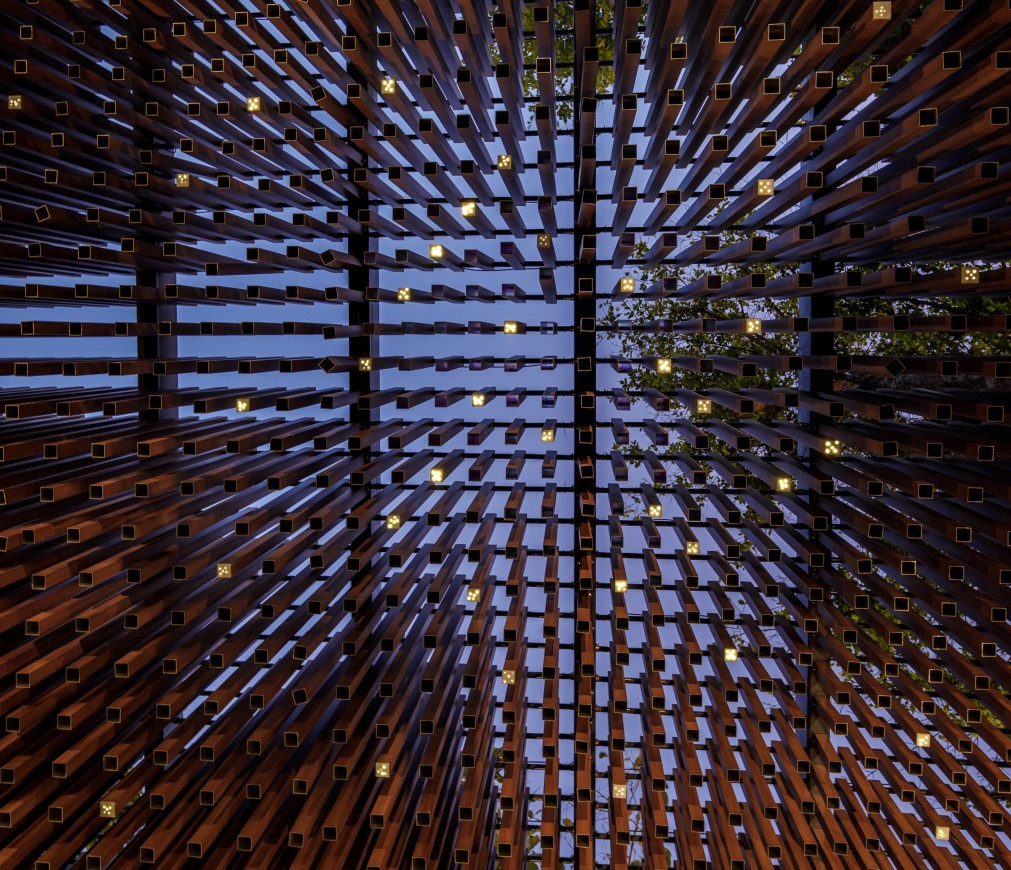 ▼设计细节 Design details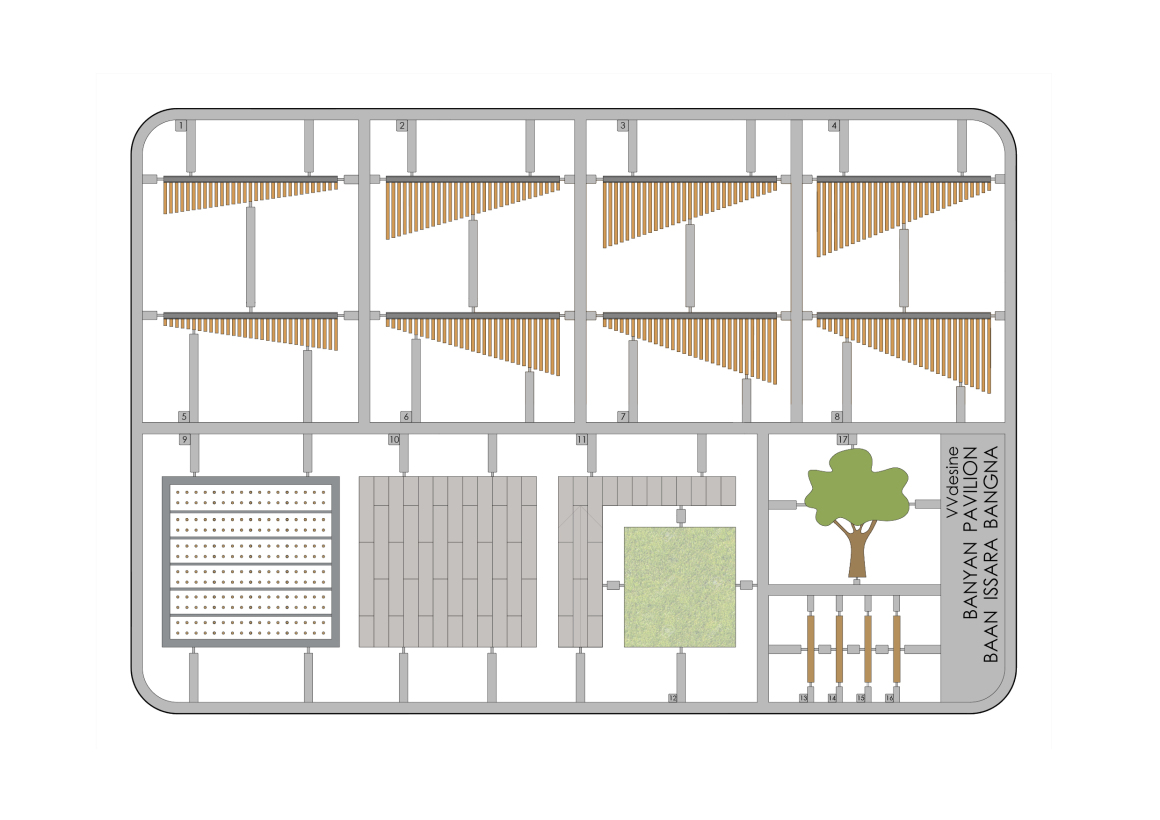 项目名称:Baan Issara Bangna
完成时间:2018年
面积:1187平方米
地址:泰国,曼谷,班纳
设计公司:VVdesine
客户:Charn Issara Development
摄影:Synspacestudio Photographer (花园亭子) & W Workspace (俱乐部)
编辑:寿江燕
Project name: Baan Issara Bangna
Completion year: 2018
Size: 1,187 sq.m.
Project location: Bangna, Bangkok, Thailand
Landscape Firm: VVdesine
Clients: Charn Issara Development
Photo credits: Synspacestudio Photographer (Garden Pavilion) & W Workspace (Clubhouse)
Editor: Jiangyan Shou
更多 Read more about: VVdesine