本文由Inside Outside / Petra Blaisse授权mooool发表,欢迎转发,禁止以mooool编辑版本转载。
Thanks Inside Outside / Petra Blaisse for authorizing the publication of the project on mooool, Text description provided by Inside Outside / Petra Blaisse.
Inside Outside / Petra Blaisse:"树斋"(Biblioteca degli Alberi)是一个新形式的公共公园,园内有多种多样的树木呈现出一个现代的植物园。这个公园凭借其相互穿插的道路网和多样的文化项目而成为了一个"文化校园";一个人们可以聚会、享受和自学的地方;一个可以休闲、运动、学习的美丽之地;一个连接附近所有地区和周围居民的地方,同时公园本身也联通了四面八方。
Inside Outside / Petra Blaisse: The 'Biblioteca degli Alberi' (Library of Trees) is a new form of public park that exhibits a collection of different trees and that represents a modern version of the Botanic Garden. It is a park that through its connective web of paths and its varied cultural program becomes a Cultural Campus; a place where people can meet, enjoy and educate themselves; a place for leisure, sports, beauty and learning; a place that connects all areas and inhabitants that surround it and that is itself connected to all sides and on all levels.
▼场地鸟瞰  Site aerial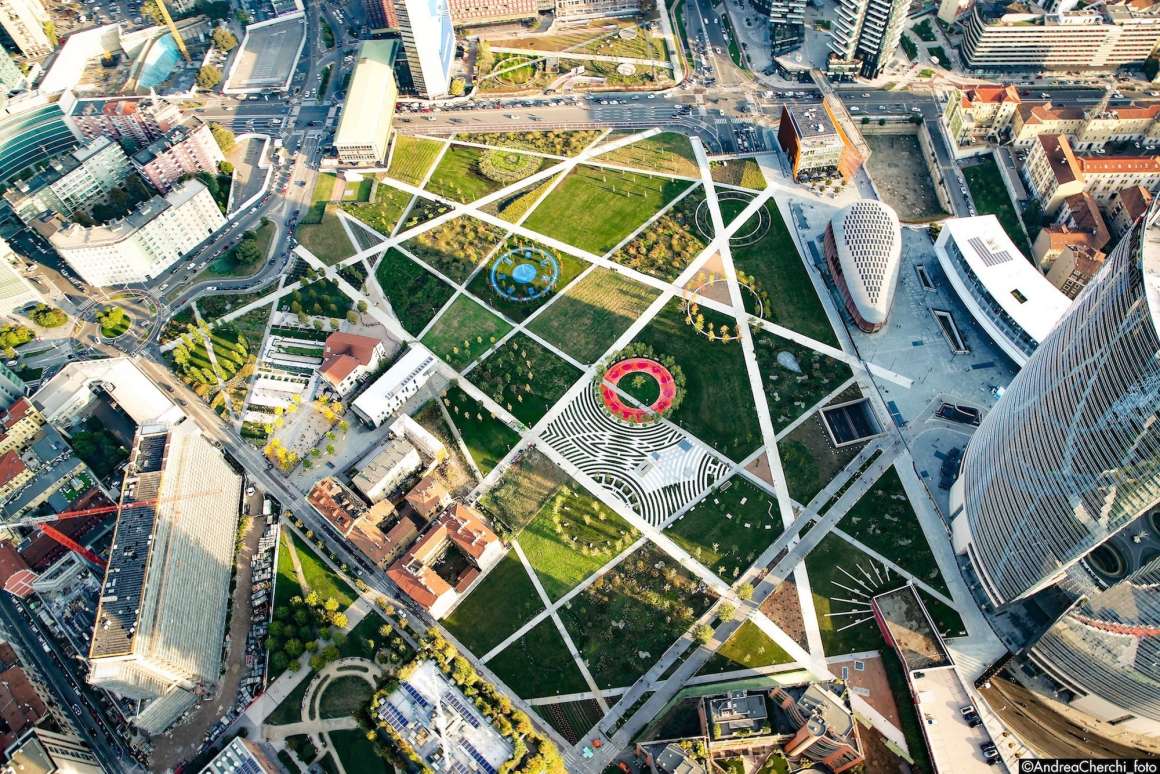 相互重叠和交叉的道路连接场地周围不同的区域,包括住宅区、商业区和政府,这些道路和各个不规则的地块创建了街道和高差之间的联系,也为场地提供了可用空间。
Paths are drawn to connect different areas (residential, commercial and governmental) around the site, creating a grid of paths that overlap and cross through one another. These paths, together with the irregular plots that are created in‐between, bridge height differences, streets and create usable spaces.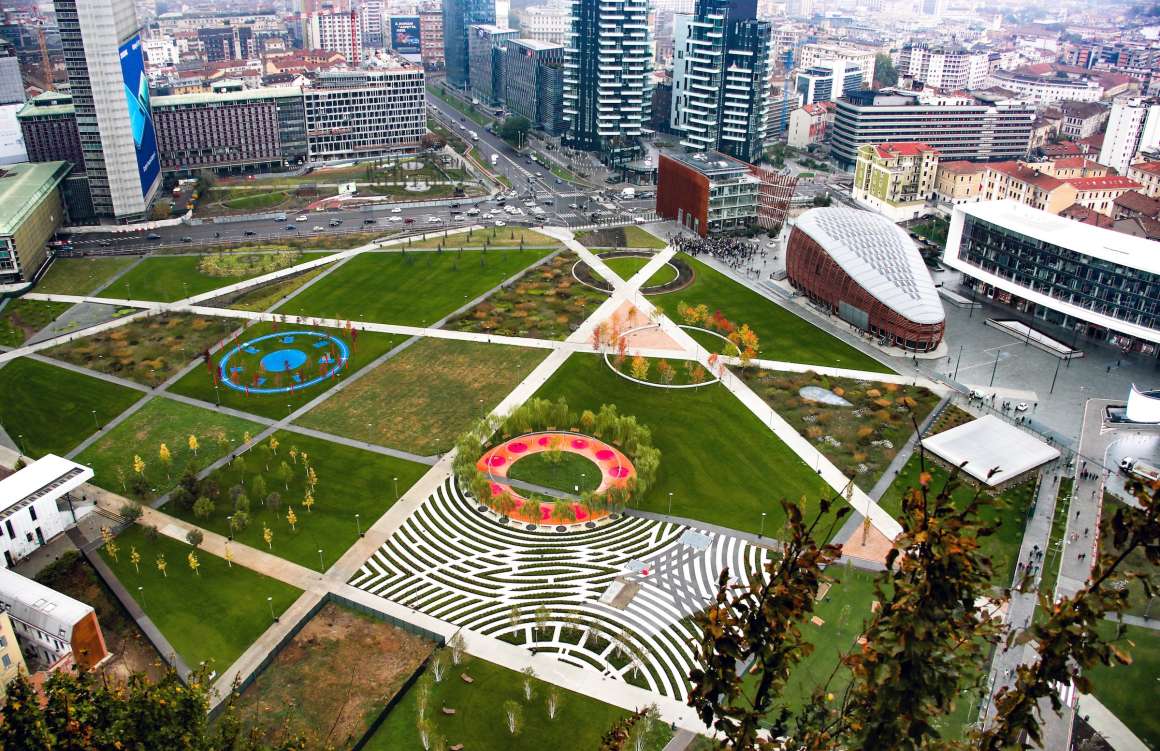 场地在种植设计上选用了一系列精心挑选的植物种,每个地块有不同类型的植物和活动。围合起来的森林圆环散布在公园各处,它们将会生长成为漂浮在公园上方的植物顶篷,这些顶篷有着不同的颜色和结构,人们可以在那里消磨时间或者举行各类活动。大量的文化、教育、社会和商业建筑被整合到公园及其周边,这些建筑的功能活动引发了该片区的兴趣活动和社会控制力。
The planting design for the plots is composed of a series of carefully selected species. Each plot offers a different type of growth and program. Circular forests are scattered over the site and will grow into roofs of foliage with different color and structure that float above the park. A series of cultural, educational, social and commercial buildings are integrated in the park and along its edges, their program triggering interest, activity and social control for the area.
▼红色圆环活动场地  Circular forests with red playground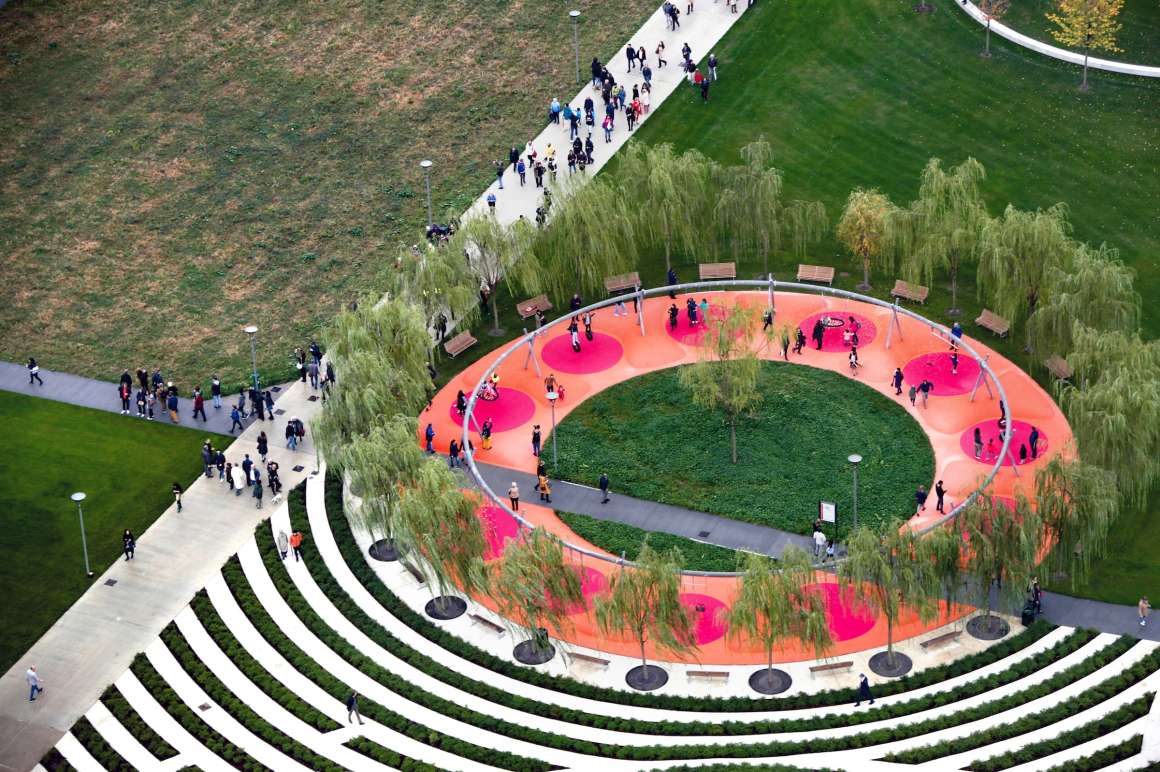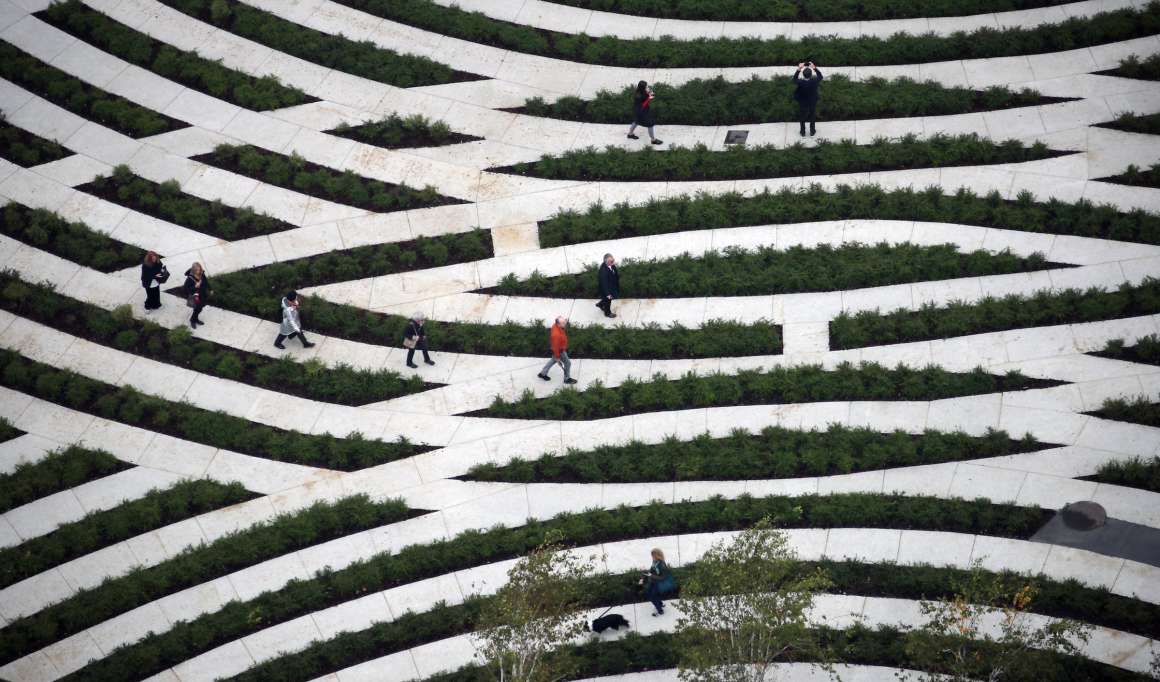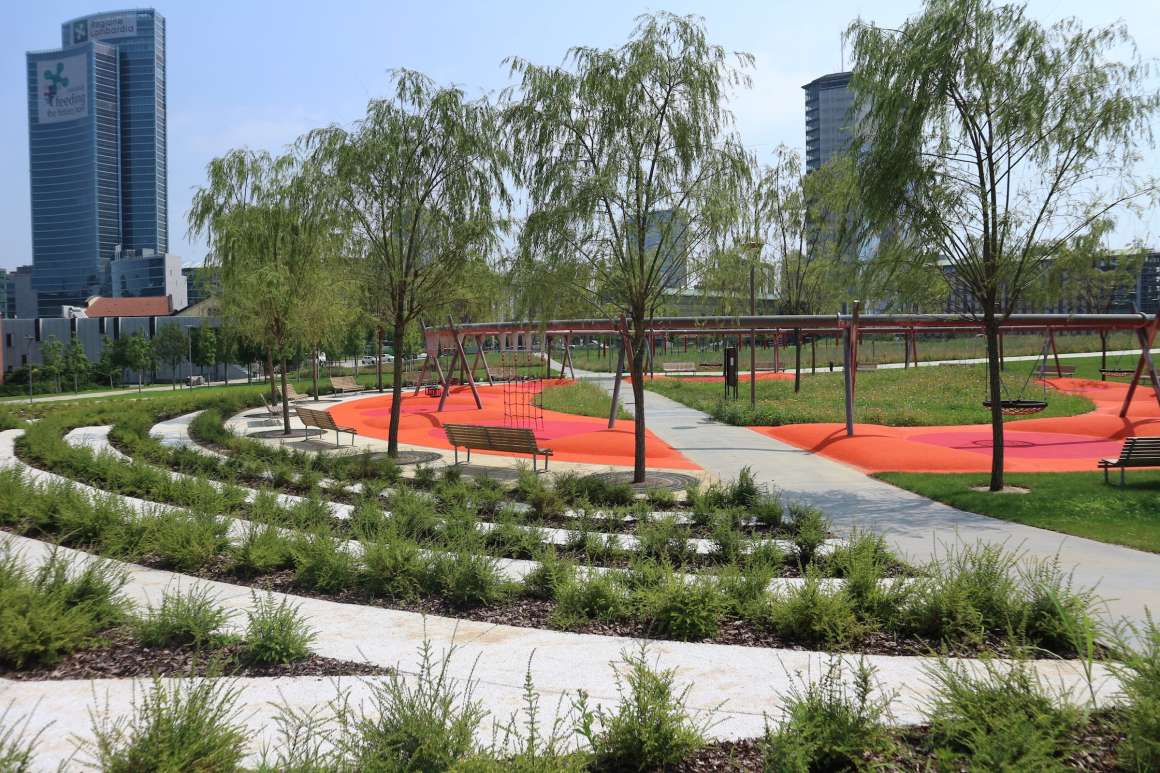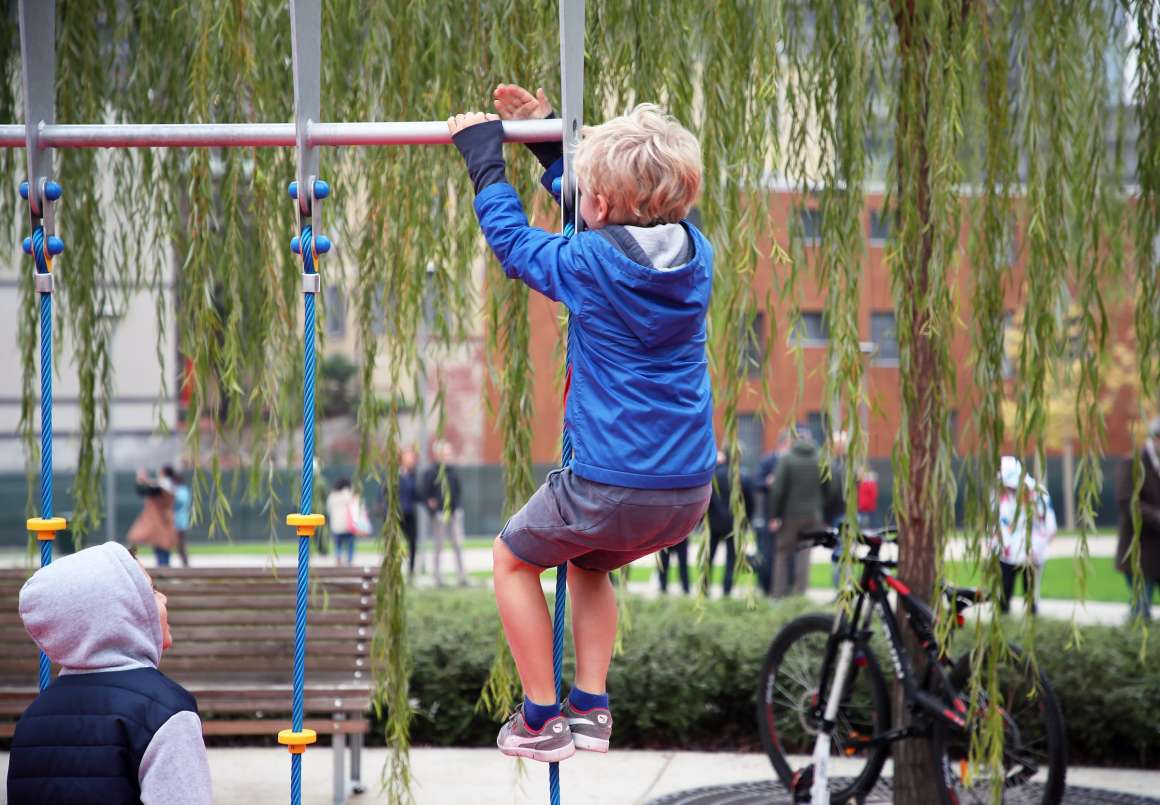 ▼蓝色圆环活动场地  Circular forests with blue walk-path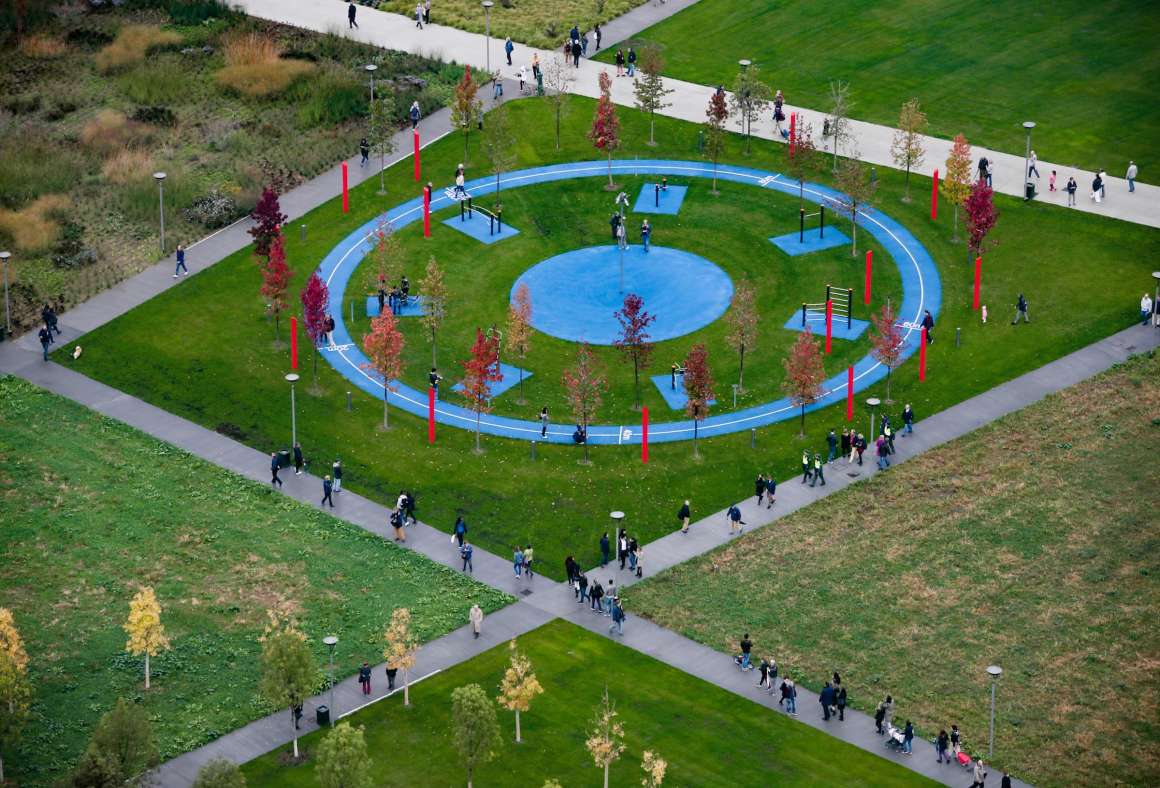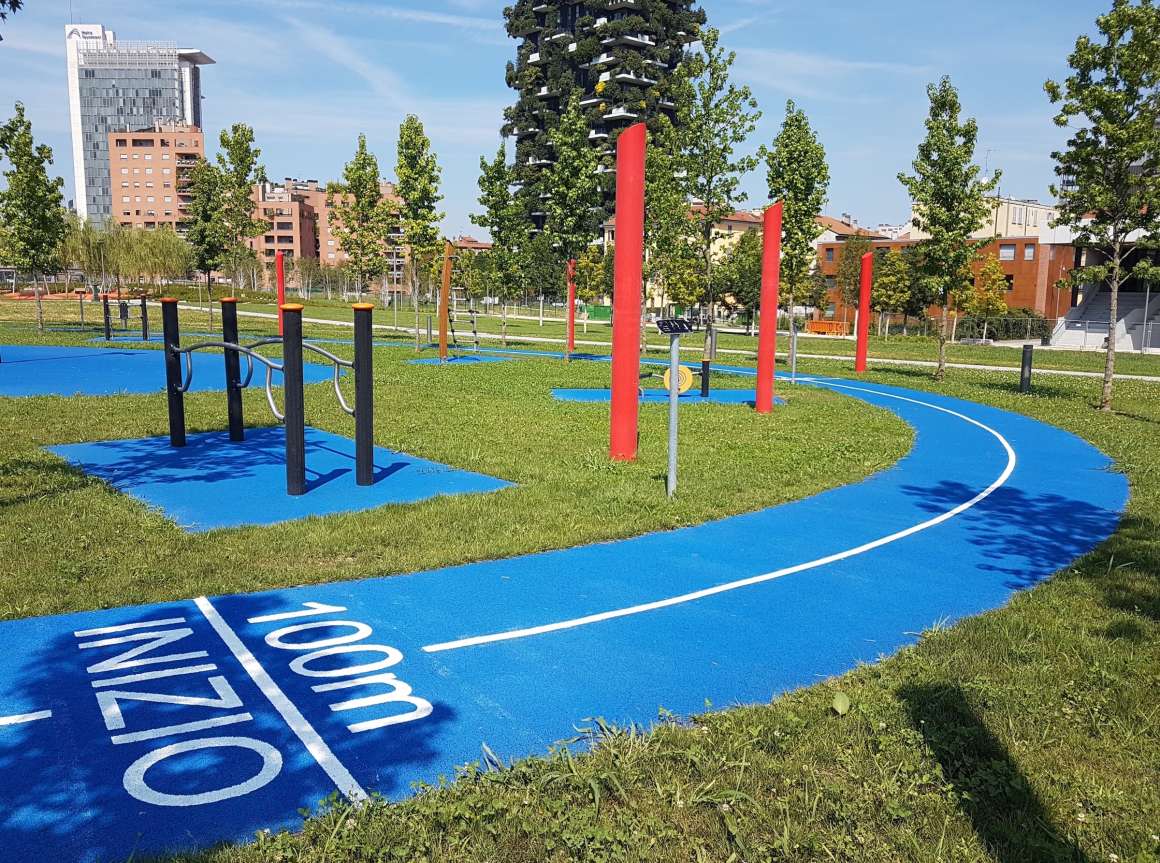 ▼不同颜色的树木包围着游客,形成供公众使用的"植物房间"  Trees will envelope the visitor with their colour, shape and structure, the Circular Forests will form inhabitable 'vegetal rooms': spaces for the public to use.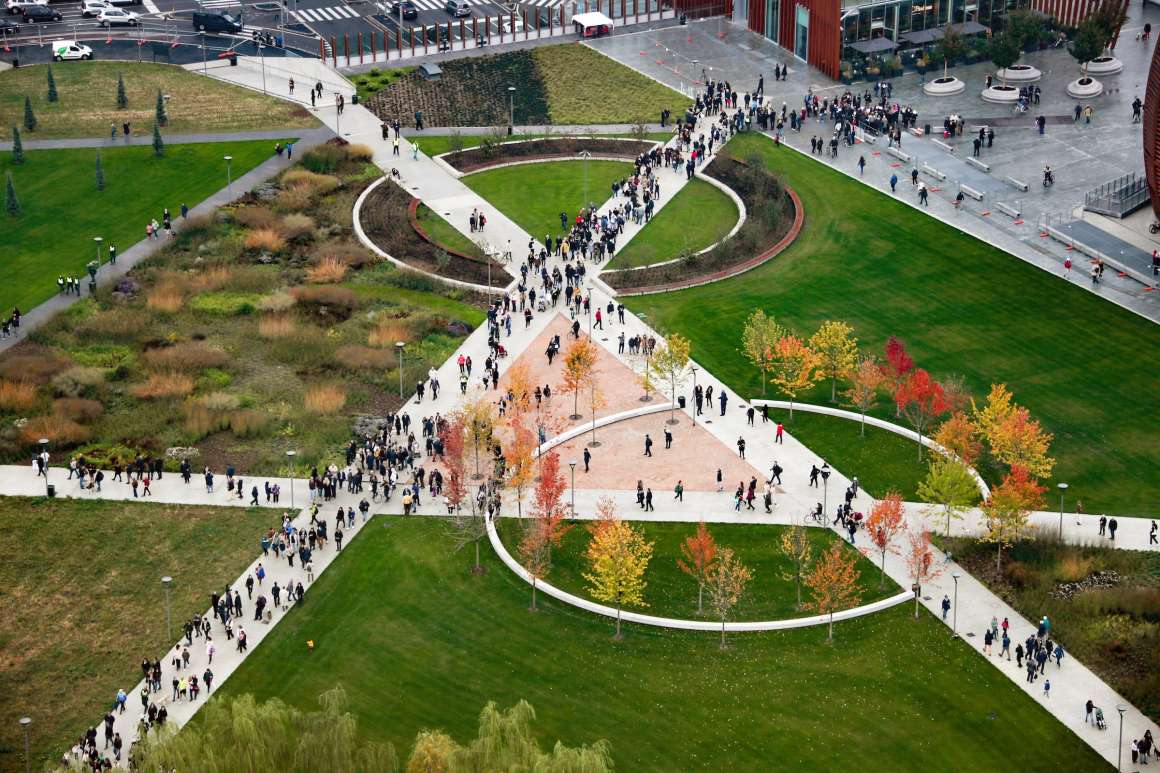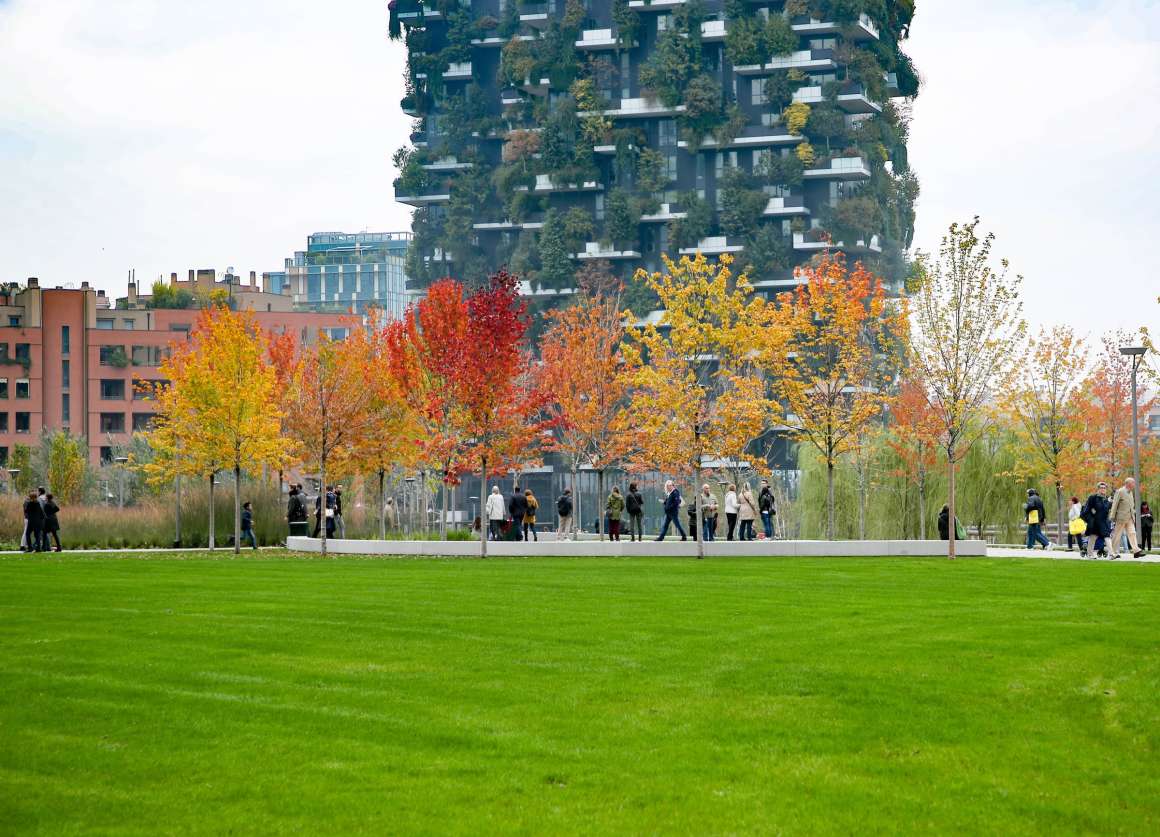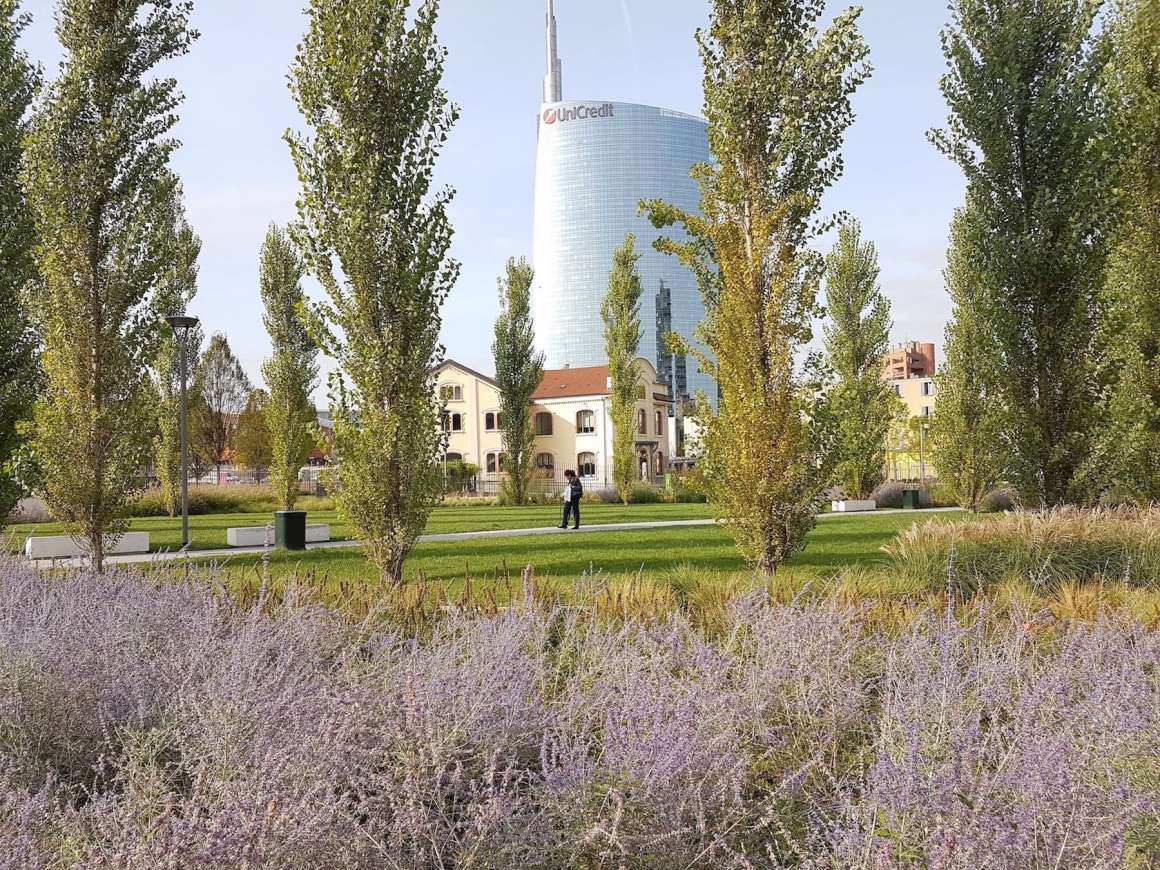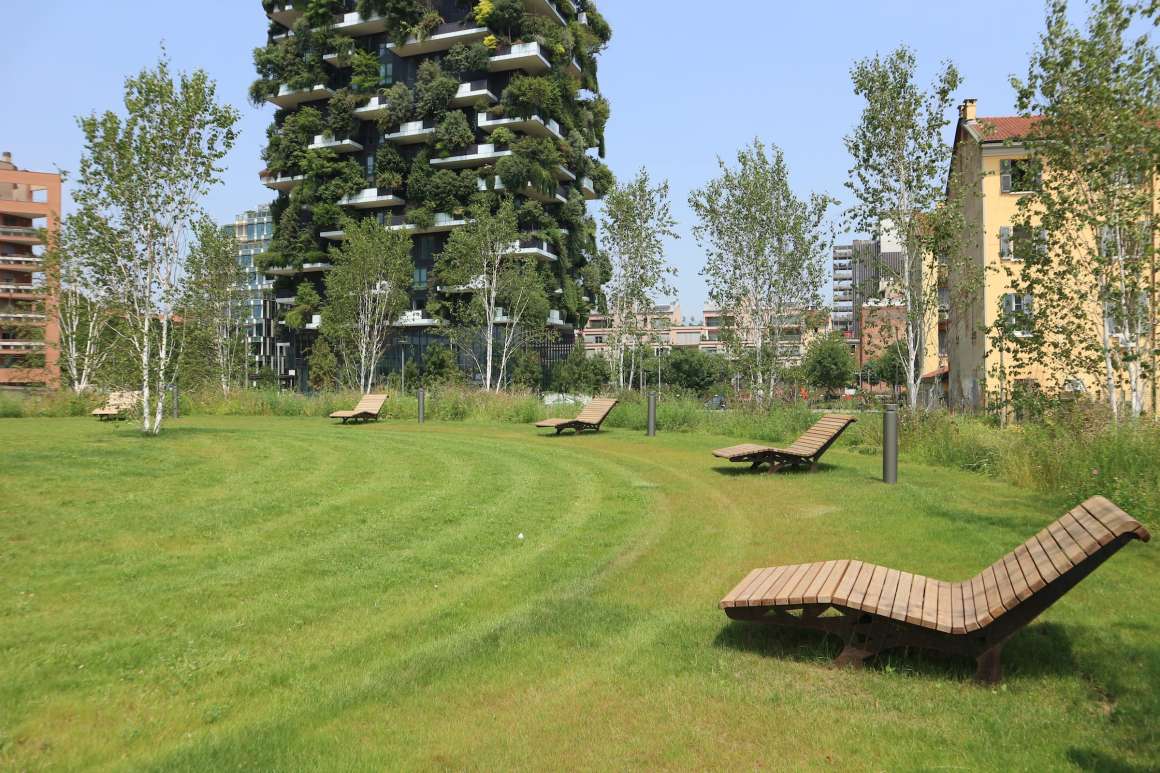 ▼基金会厨房花园,种有药草和蔬菜  You can find herbs and vegetables in the Catella Foundation Kitchen Garden.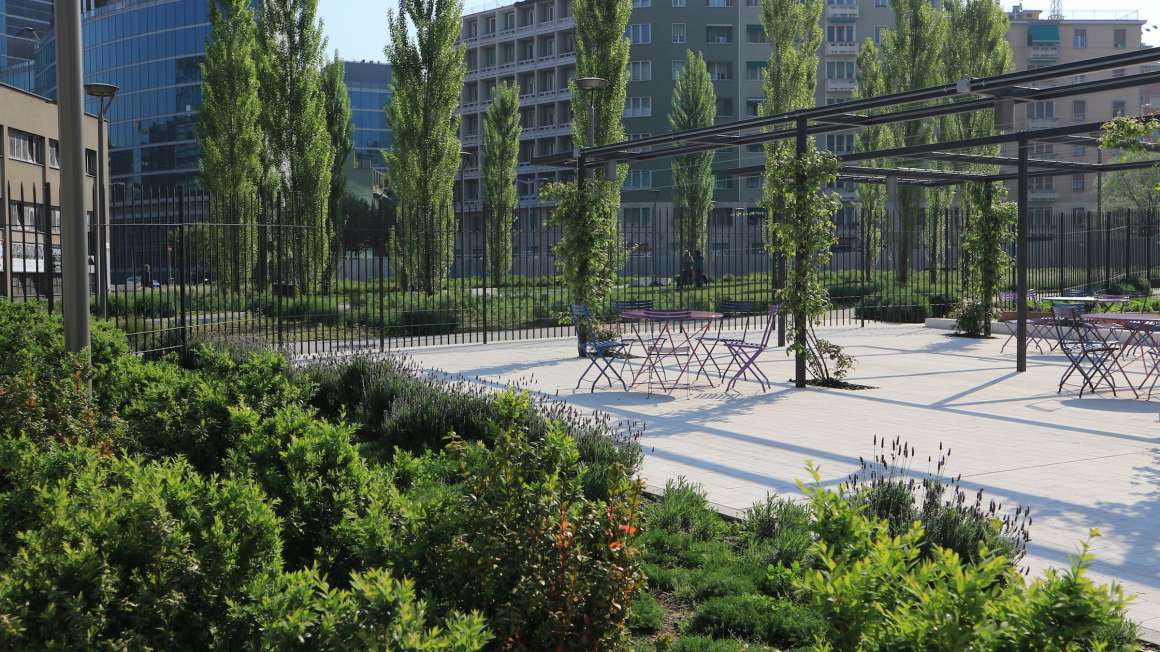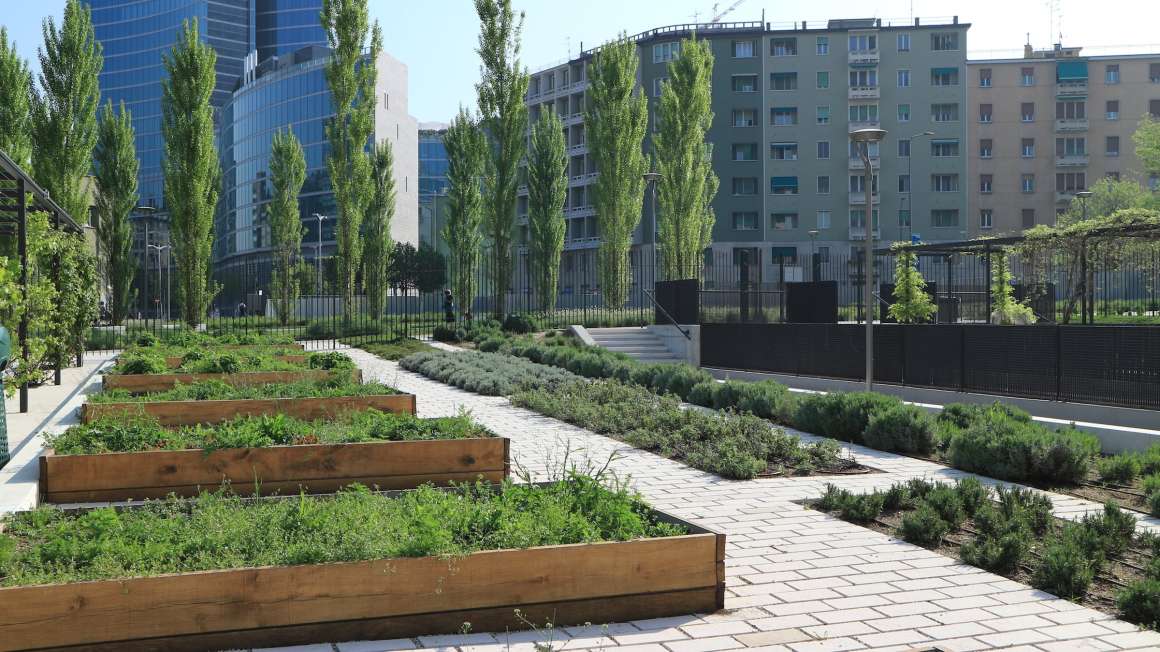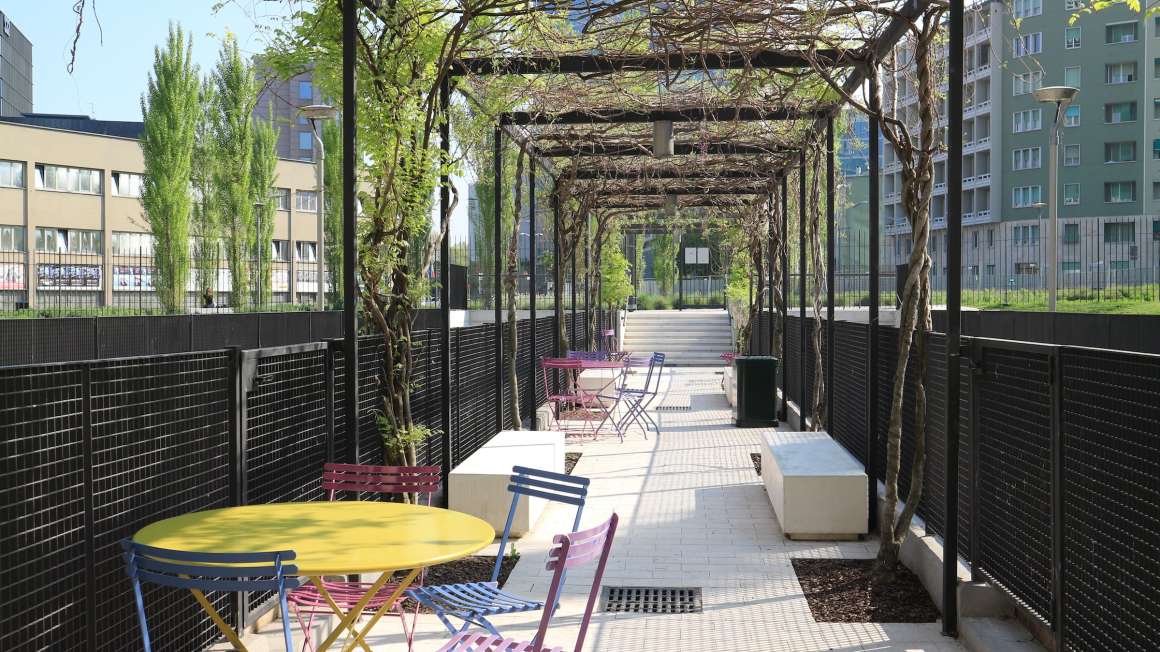 ▼施工现场  Construction process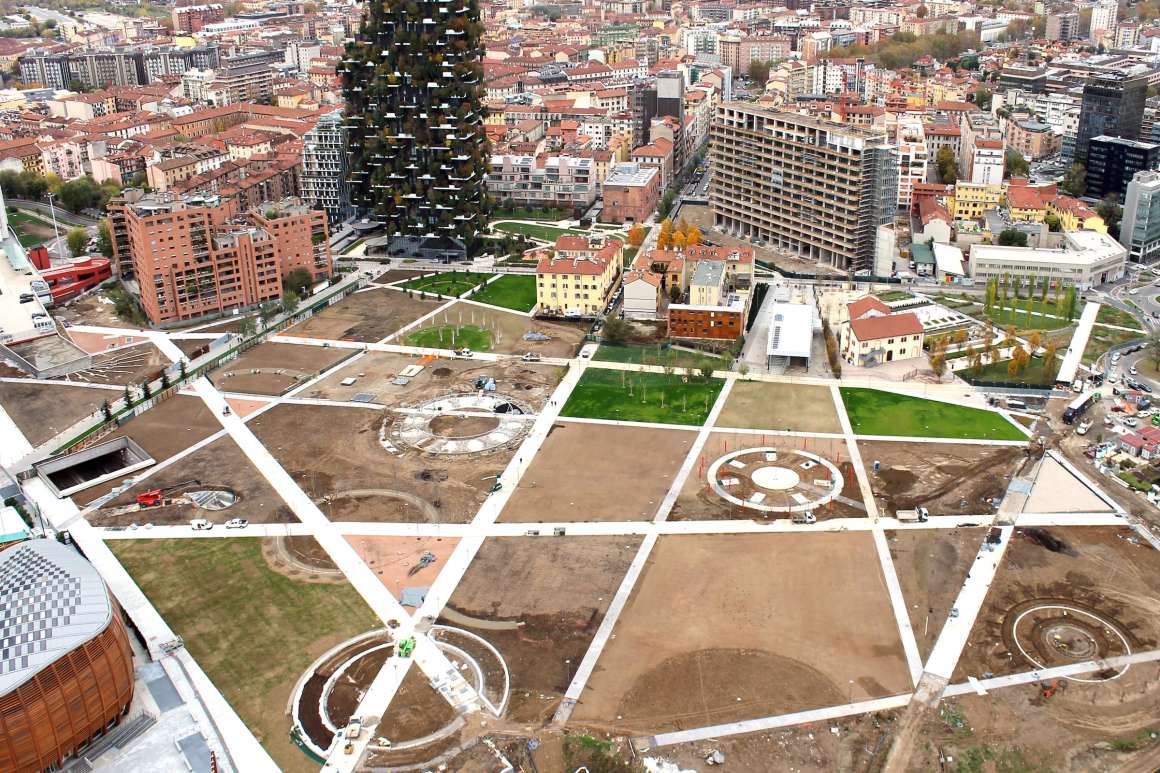 ▼模型  Model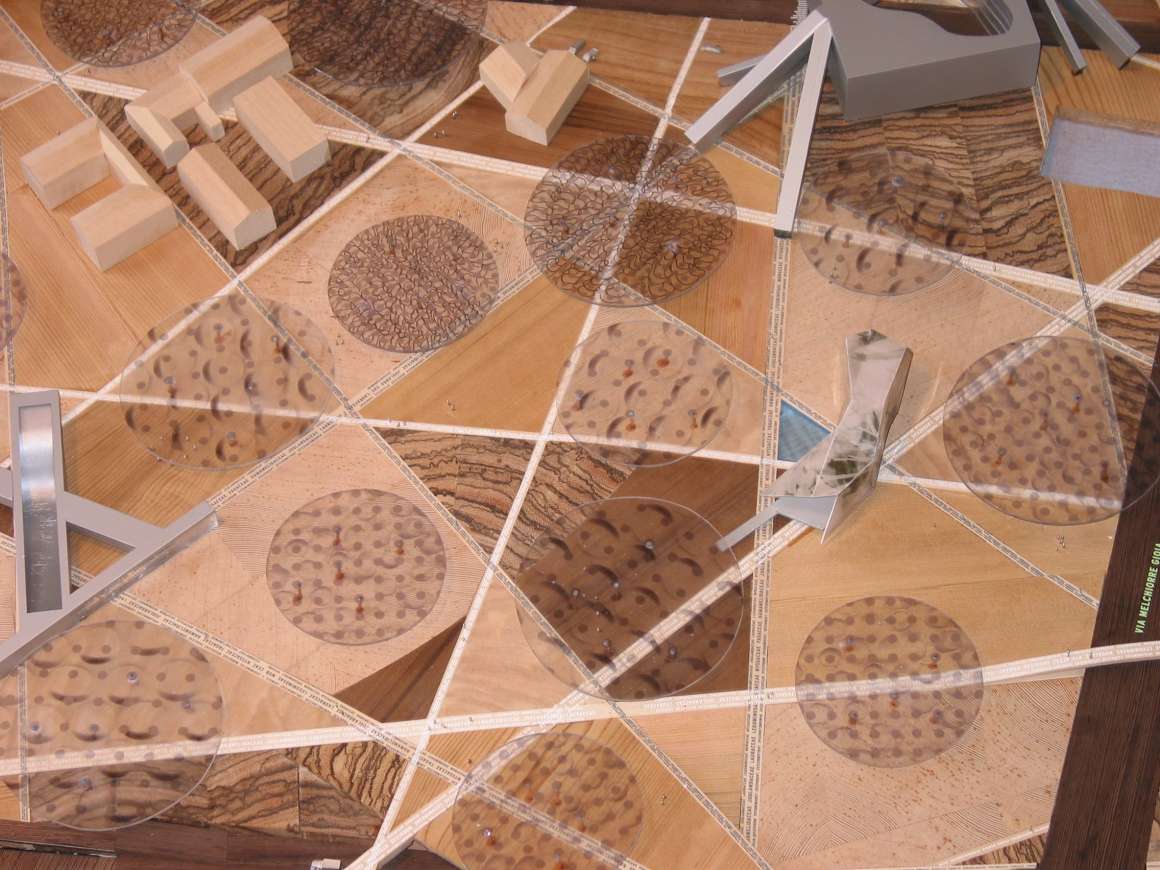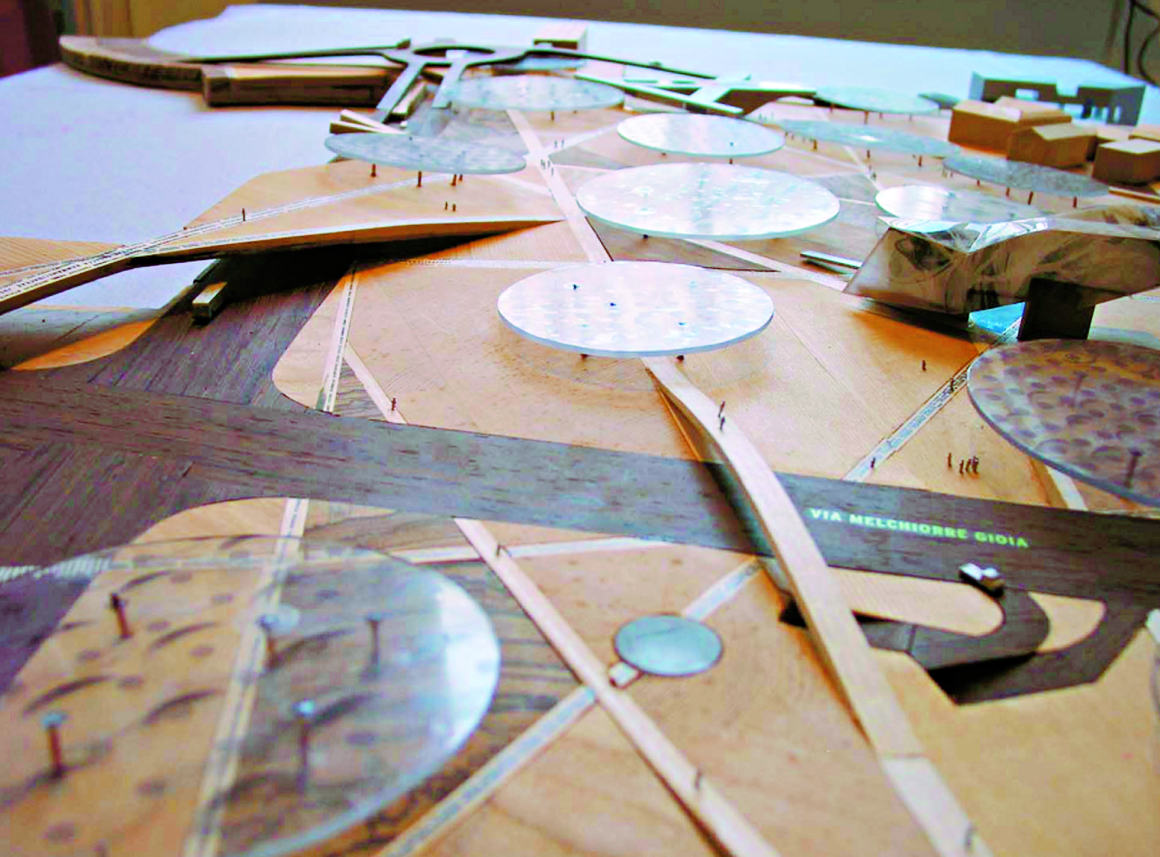 ▼平面图  Plan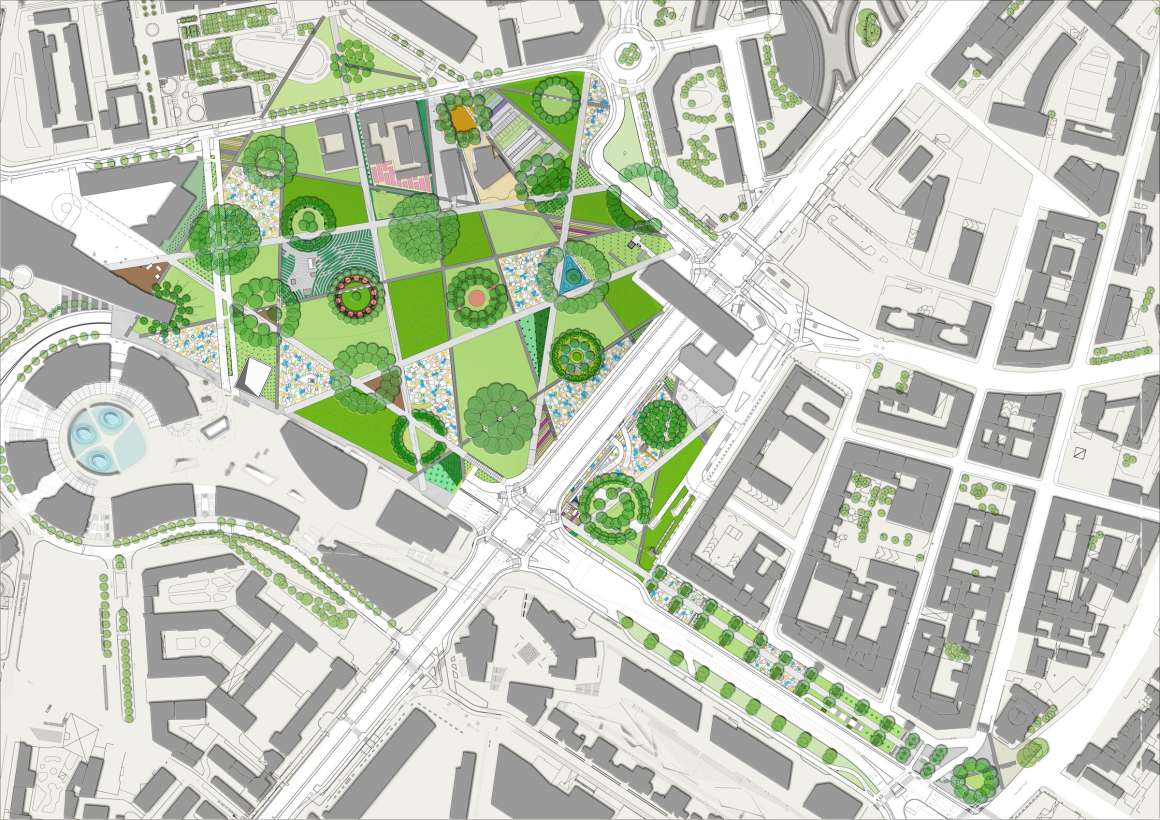 ▼"森林圆环"活动分析  Activity analysis of Circular Forests
Client: Municipality of Milan
Design: Inside Outside
Local landscape architect: Studio Giorgetta
Collaborators: Mirko Zardini, Michael Malzan Architecture, Piet Oudolf, Irma Boom, Rod'or
Technical design of the fences: Carve, Amsterdam
Competition: 2003 / 2004 – first price
Project date: 2008‐2017
Total size: 10 ha.
Team Inside Outside:
Competition: Petra Blaisse with (in alphabetical order) Lieuwe Conradie, Rosetta Sarah Elkin, Marieke van den
Heuvel and Mathias Lehner.
Design phase: Petra Blaisse with Carlotta Basoli, Celine Baumann, Elisa Boscarato, Carmen Buitenhuis, Ana Beja
Da Costa, Jana Crepon (Project landscape architect), Sara van Holstein, Yinyin Liu, Mikel Orbegozo, Claire Oude
Aarninkhof, Miki Sato, Gianluca Tramutola, Jaume Vidal and Agnieszka Zborowska
Read more about: Inside Outside / Petra Blaisse