本文由 Kengo Kuma and Associates 授权mooool发表,欢迎转发,禁止以mooool编辑版本转载。
Thanks Kengo Kuma and Associates for authorizing the publication of the project on mooool, Text description provided by Kengo Kuma and Associates.
KKAA:我们的设计初衷是把小教堂隐去,让它融入Karuizawa的白桦林中。
KKAA:Our idea was to obliterate the small chapel into Karuizawa's white birches.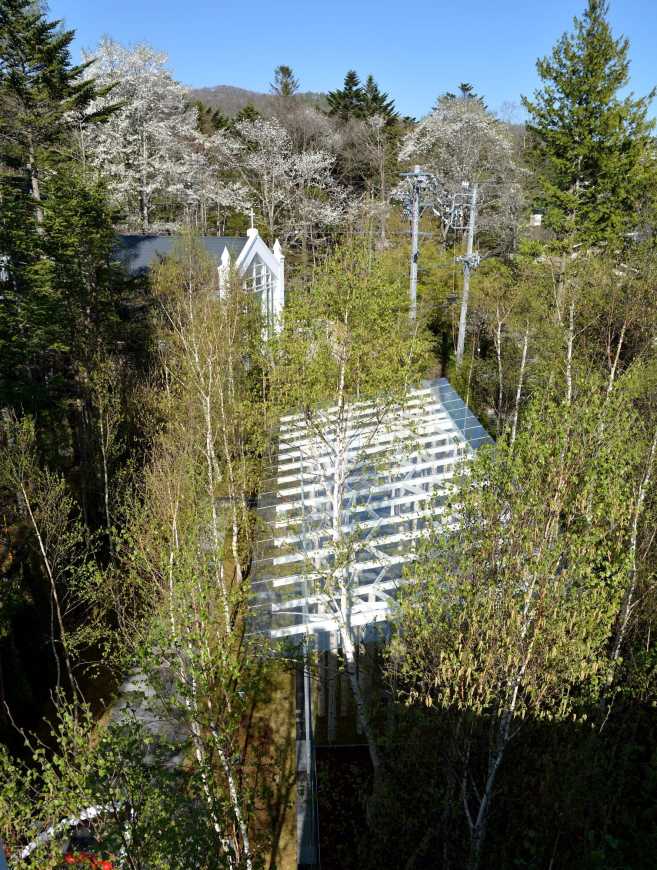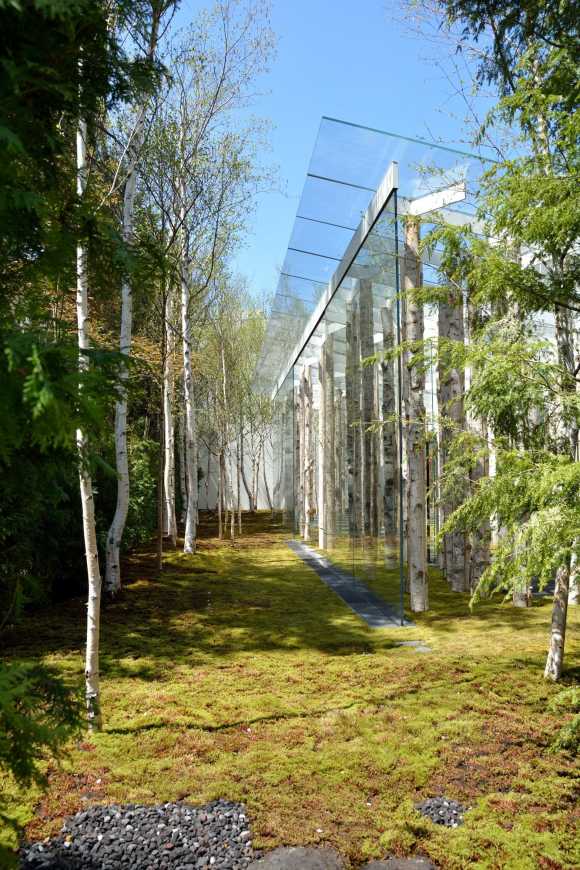 由桦树树干撑起的钢制结构体,仿佛它们就是森林中的树木。树干支撑着教堂的玻璃屋顶,长凳由玻璃和丙烯酸制成,苔藓覆盖了教堂内外的地板,教堂成功地消失在了白桦林中。
We randomly put up structural bodies made with steel covered by trunks of birch, as though they were the trees in the forest. They support the glazed roof of the chapel, and benches are made of glass and acrylic. We covered the floor with moss inside and outside of the chapel, successfully making the chapel disappear into the birches.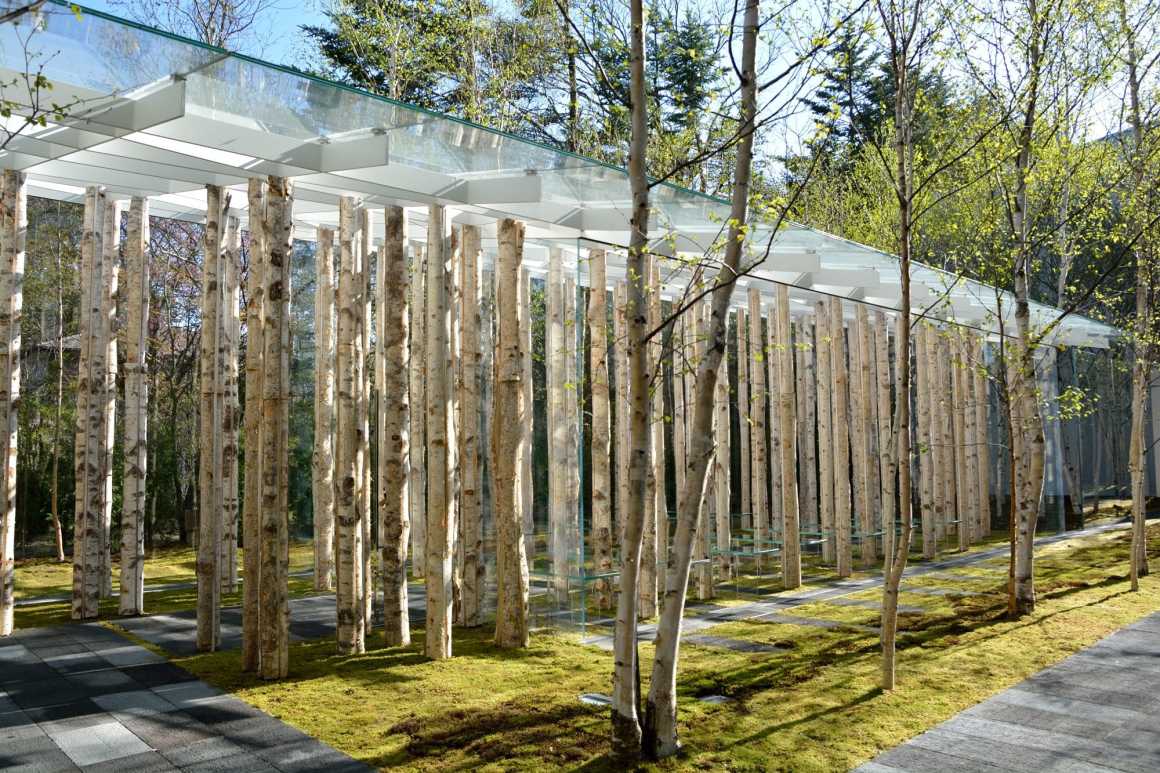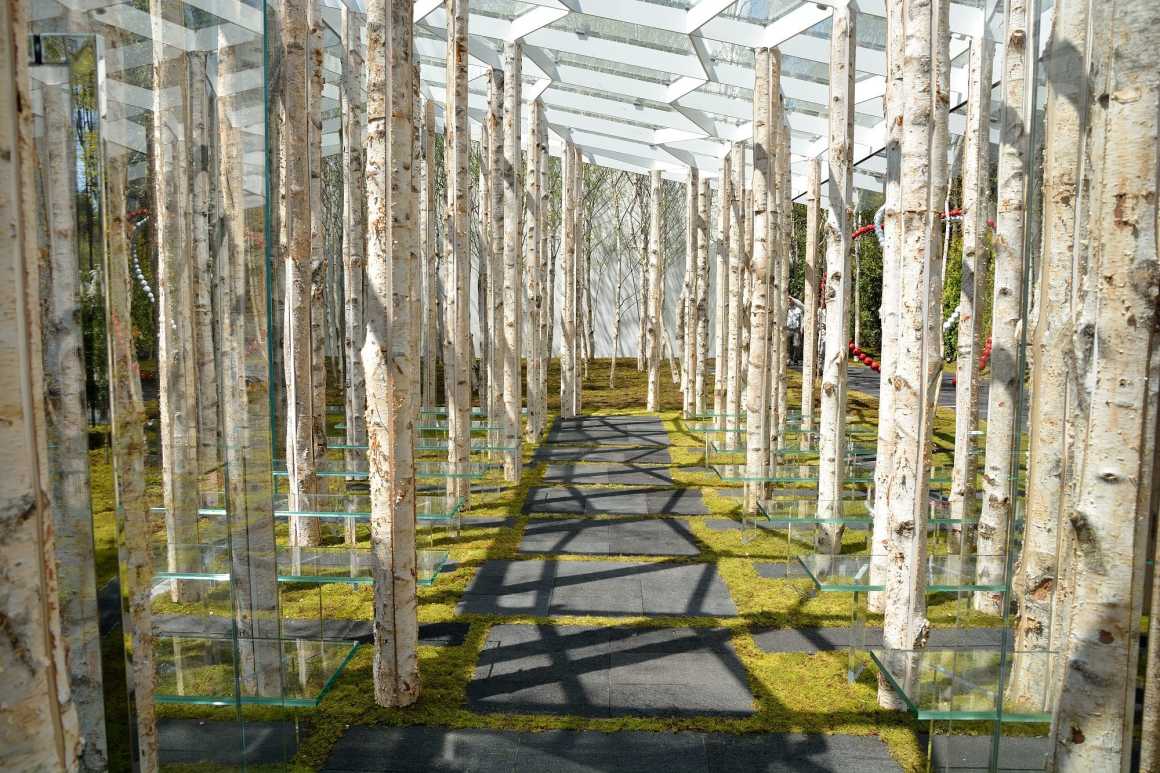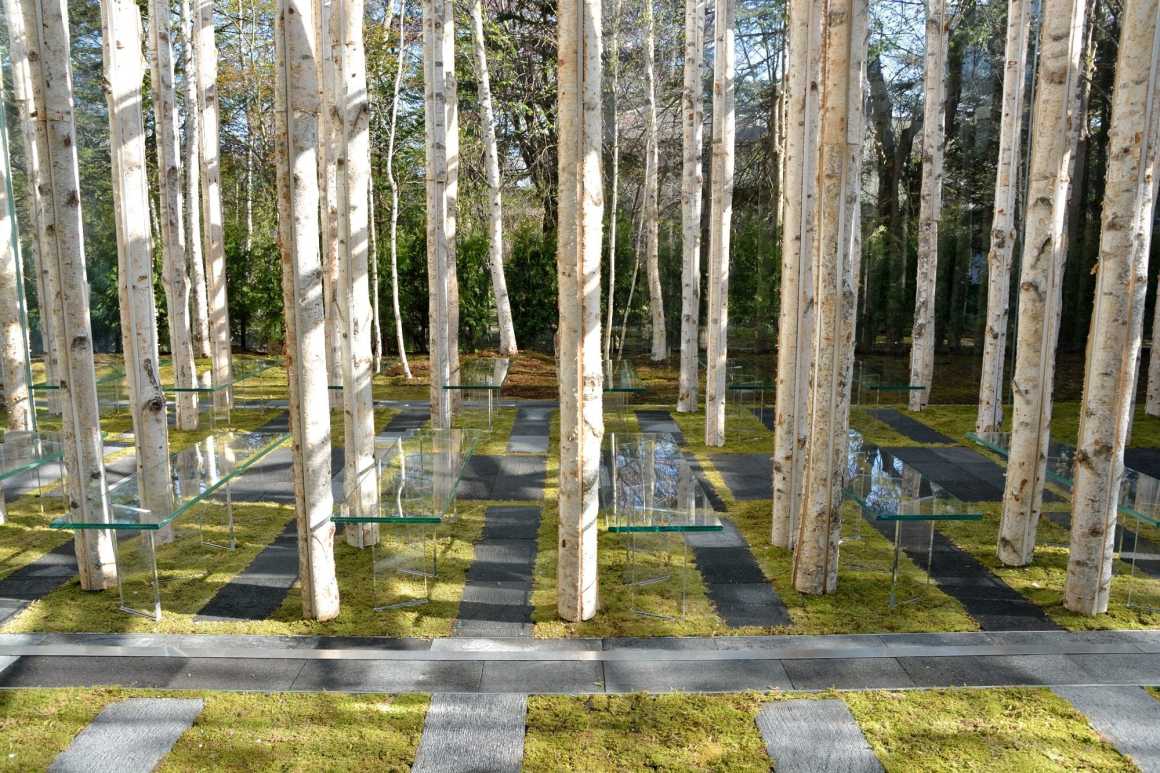 在通往教堂的路上,还摆放着法国艺术家Jean -Michel Othoniel的心形艺术品。
On the approach toward the chapel, a heart-shaped artwork by French artist Jean –Michel Othoniel was placed.
地点:日本 长野
完成年份:2015年05月
面积:66m²
项目类型:教堂
项目团队:Masafumi Yukimoto,Ayumu Shimotsukasa(前员工)
Location: Nagano,Japan
Completion: 2015.05
Area: 66m²
Project Type: Chapel
Project team: Masafumi Yukimoto, Ayumu Shimotsukasa(Former staff)
更多 Read more about: 隈研吾建筑都市设计事务所