本文由 Atelier Partero 授权mooool发表,欢迎转发,禁止以mooool编辑版本转载。
Thanks Atelier Partero for authorizing the publication of the project on mooool, Text description provided by Atelier Partero.
Atelier Partero:"…瓦尔季采的Tiree Chmelar草本园是捷克共和国独一无二的公共花园,约3000m²的独立花园位于国家文化纪念馆瓦尔季采城堡附近、原城堡花园区,于2004-2010年间建成。"以上节选自官方对草本园的描述。
Atelier Partero: The official description reads as follows: "…the Tiree Chmelar Herb Garden in Valtice is a unique public garden of its kind in the Czech Republic. The independent area of about 3000 m² is located in the immediate vicinity of the National Cultural Monument Valtice Castle, on the area of the former castle gardens and was created during the years 2004-2010".
对于我们Atelier Partero来说,瓦尔季采草本园也是我们的第一批"公共"花园之一。2005年,我们与Adam Baroš一起建立了联合研究会。在我们设法筹集到实施资金之后,与众多合作方一起,并在园艺学院学生的大力帮助下,共同将这个花园项目成功落地。
For us, it will remain one of our first "public" gardens. Together with Adam Baroš, we created the joint study as students in 2005. After we managed to raise the money for the implementation, we have helped to materialize this project countless times personally, together with many other implementing entities and with the great help of the students of the Faculty of Horticulture.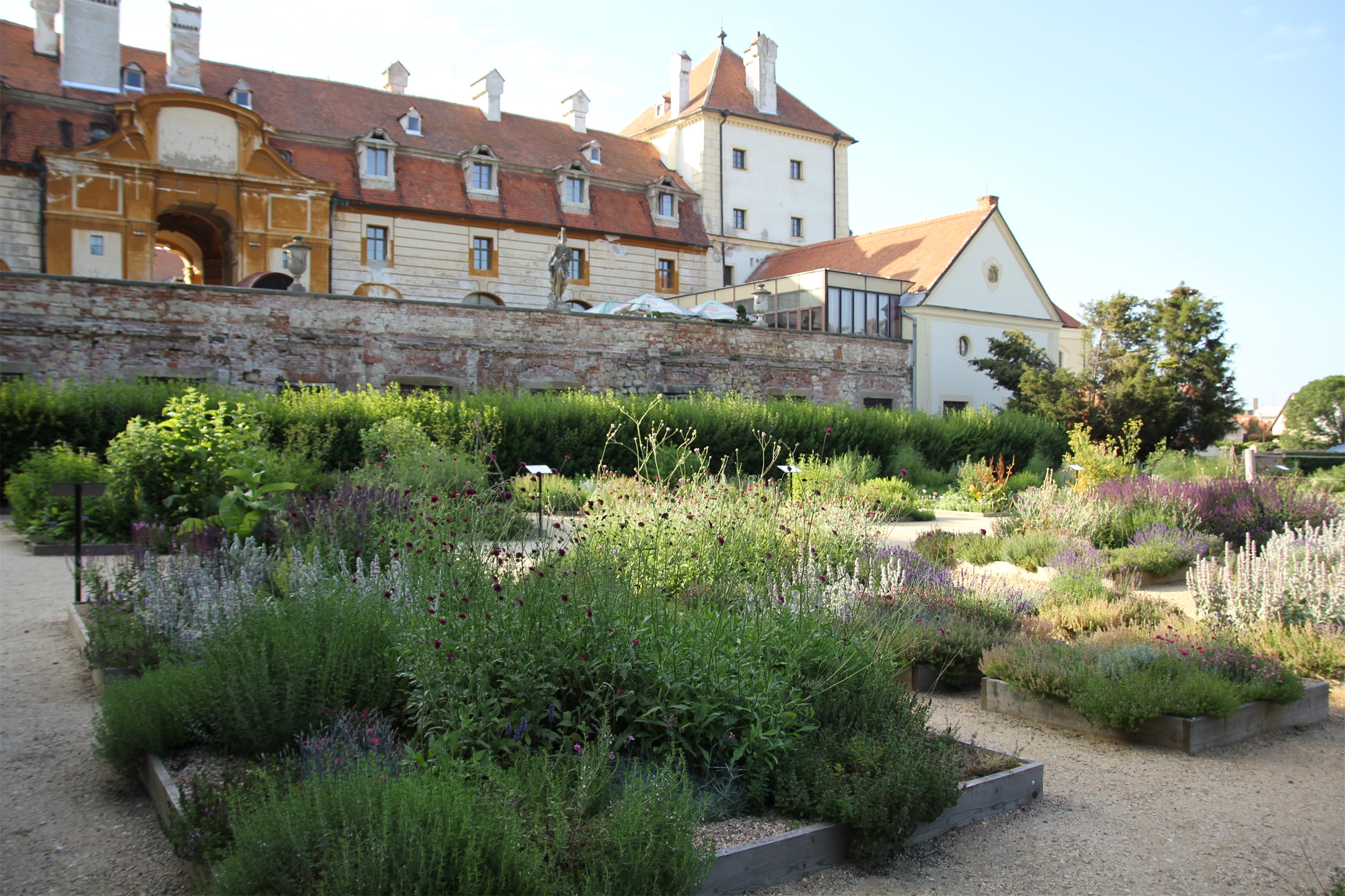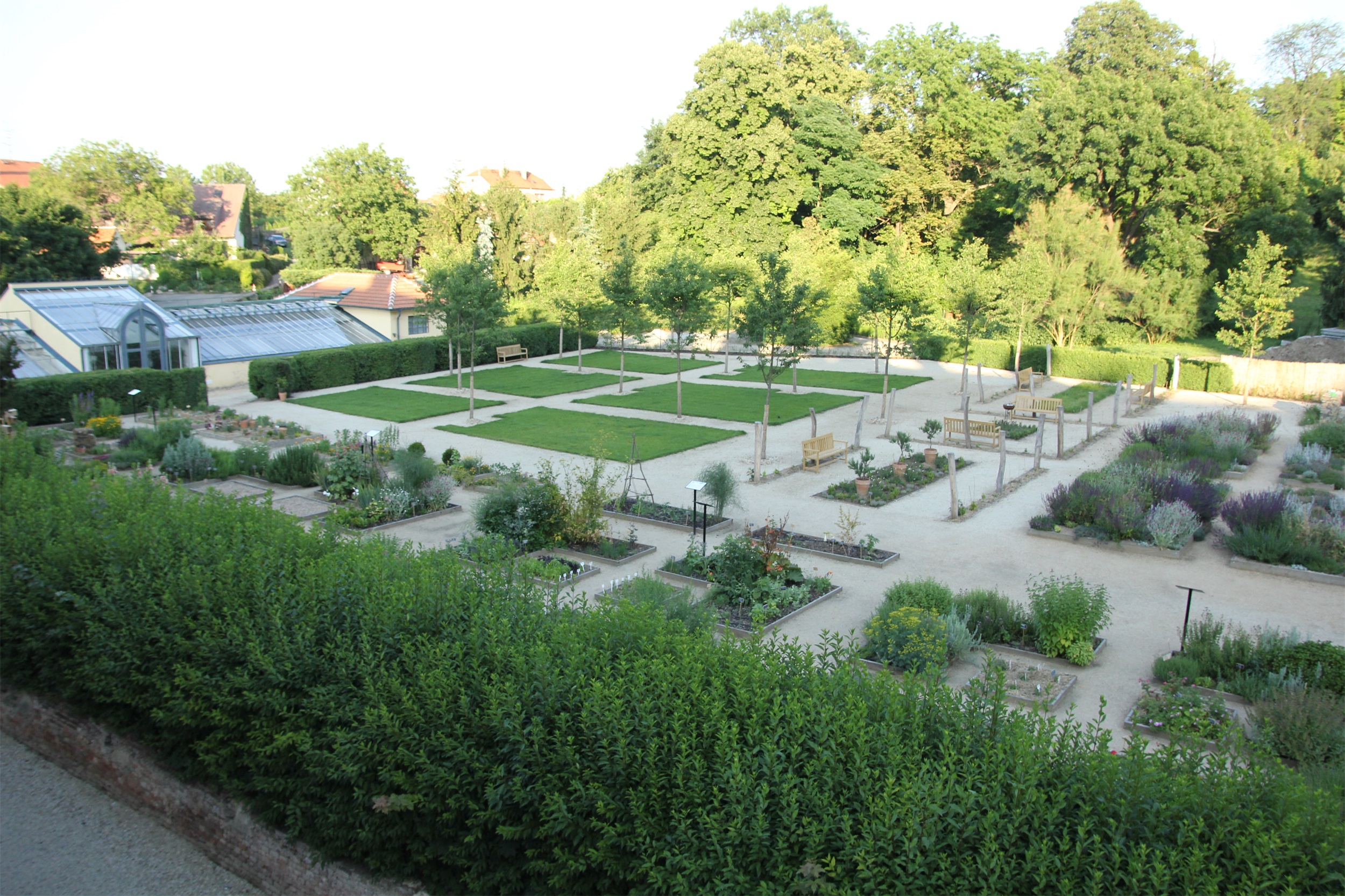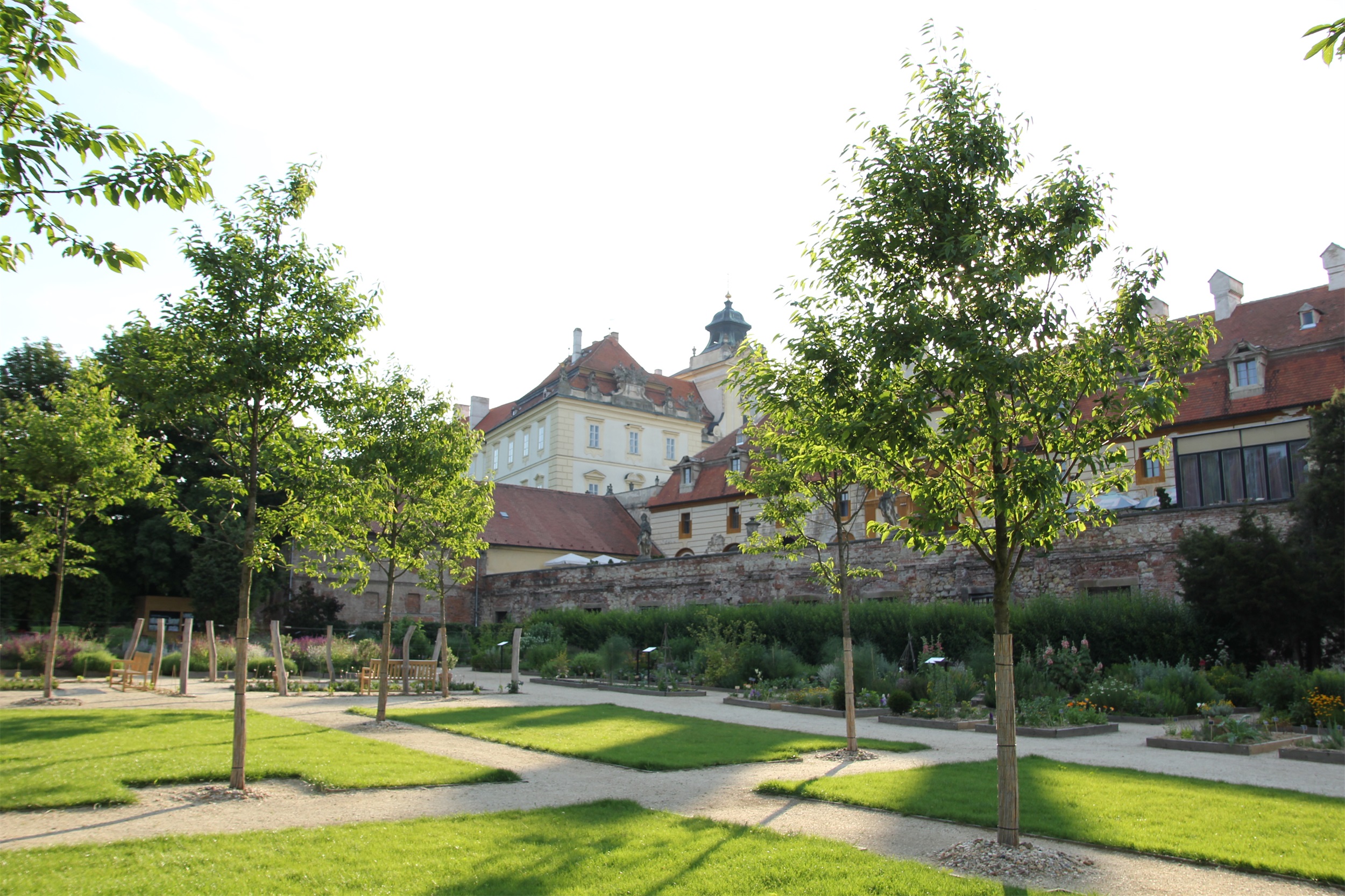 花园的设计理念是将中世纪时期草本园的旧指导原则转换成为新的当代形式,这个想法是为了赋予花园多功能的景观,整个花园包含对草本植物的教育空间、带桌椅的乘凉休闲处,以及可以租借用于开展各类活动的场地,比如户外聚会、婚礼、宴会等活动。
The concept of the design was about the reincarnation of the old principle of medieval herb garden into a new contemporary form. The idea follows to allow the garden to be perceived as a multifunctional landscape – it contains an educational part with a collection of herbs, a relaxing shady spot with tables and chairs, and an ornamental part that can be rented for events of various kinds – outdoor parties, weddings, banquets, etc.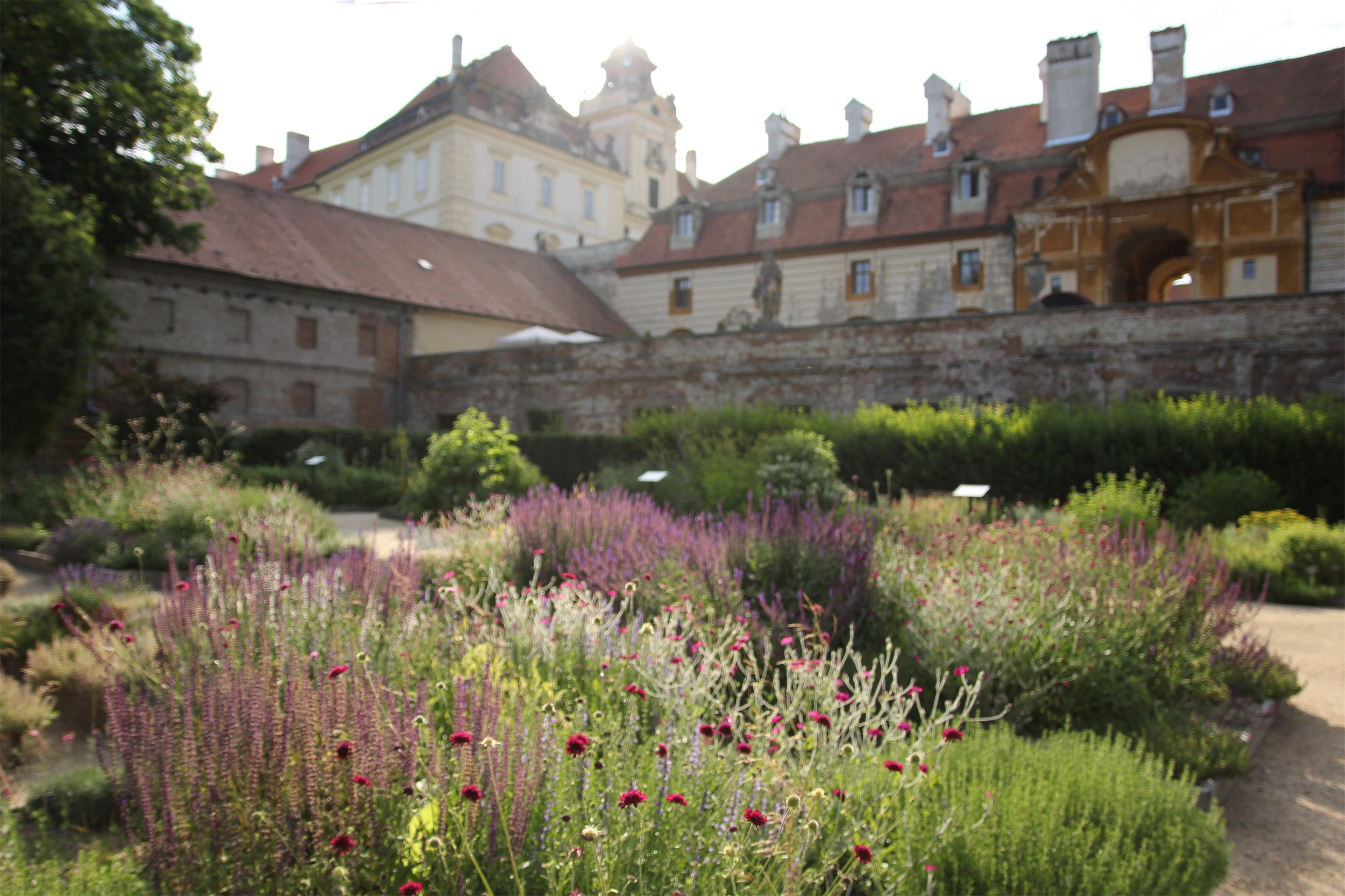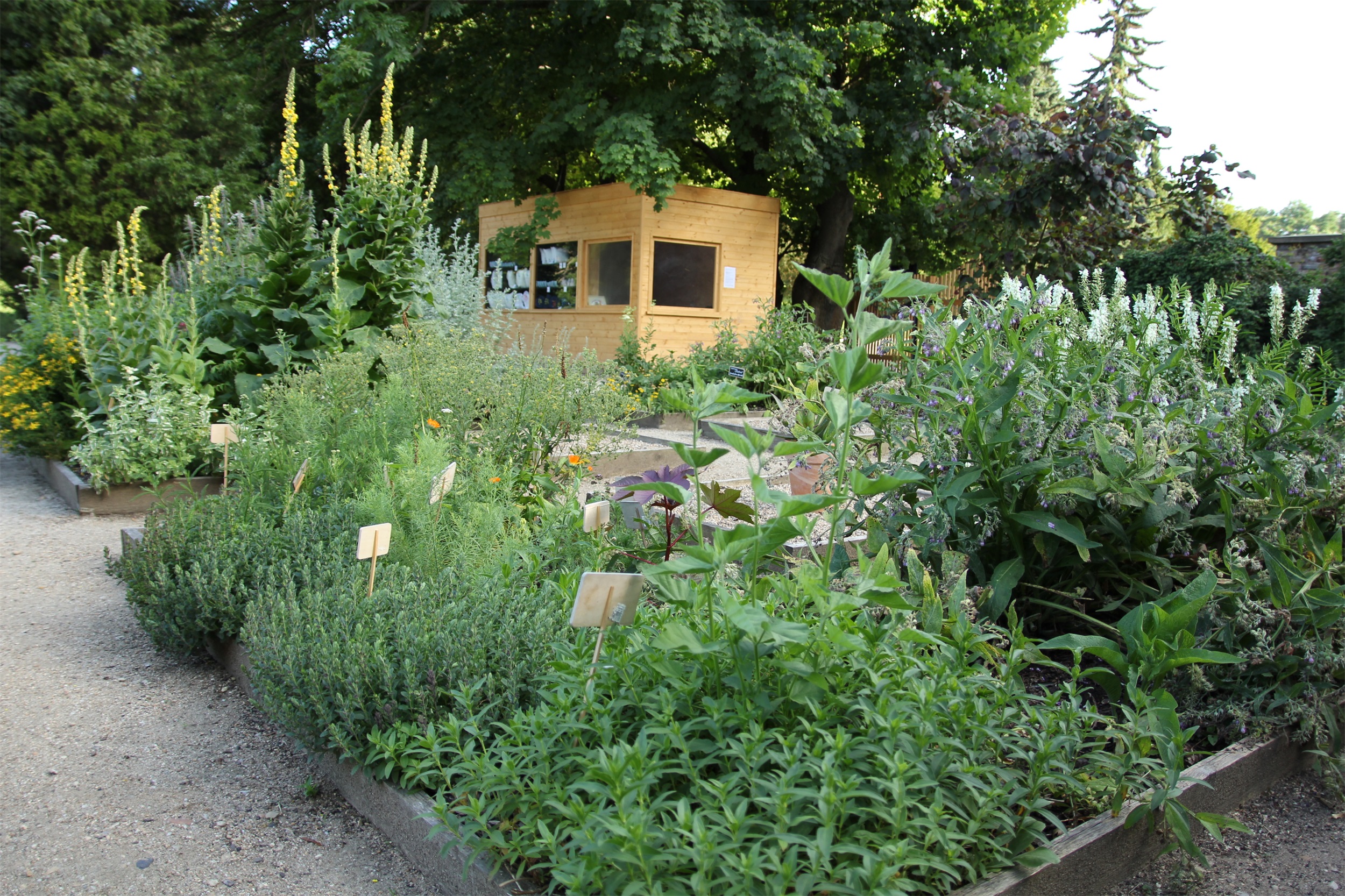 在这个花园中,我们进行了一些针对性的原创设计实践:例如由卡车轮胎盘制成的饮水器、信息系统、原创的首个棚亭、橡木长椅。花园与2010年向公众开放,现在是最受欢迎的主题花园之一,与莱德尼采–瓦尔季采 (Lednice-Valtice) 地区的花园艺术纪念园集群相得益彰。
In this garden we have tried several original features and practices that were designed specifically for this space: e.g. a drinking fountain made from a truck tire disk, an information system, our first shed (kiosk), oak benches. The garden was opened to the public in 2010 and is now one of the most popular themed gardens that complements the collection of garden art monuments in the Lednice-Valtice area.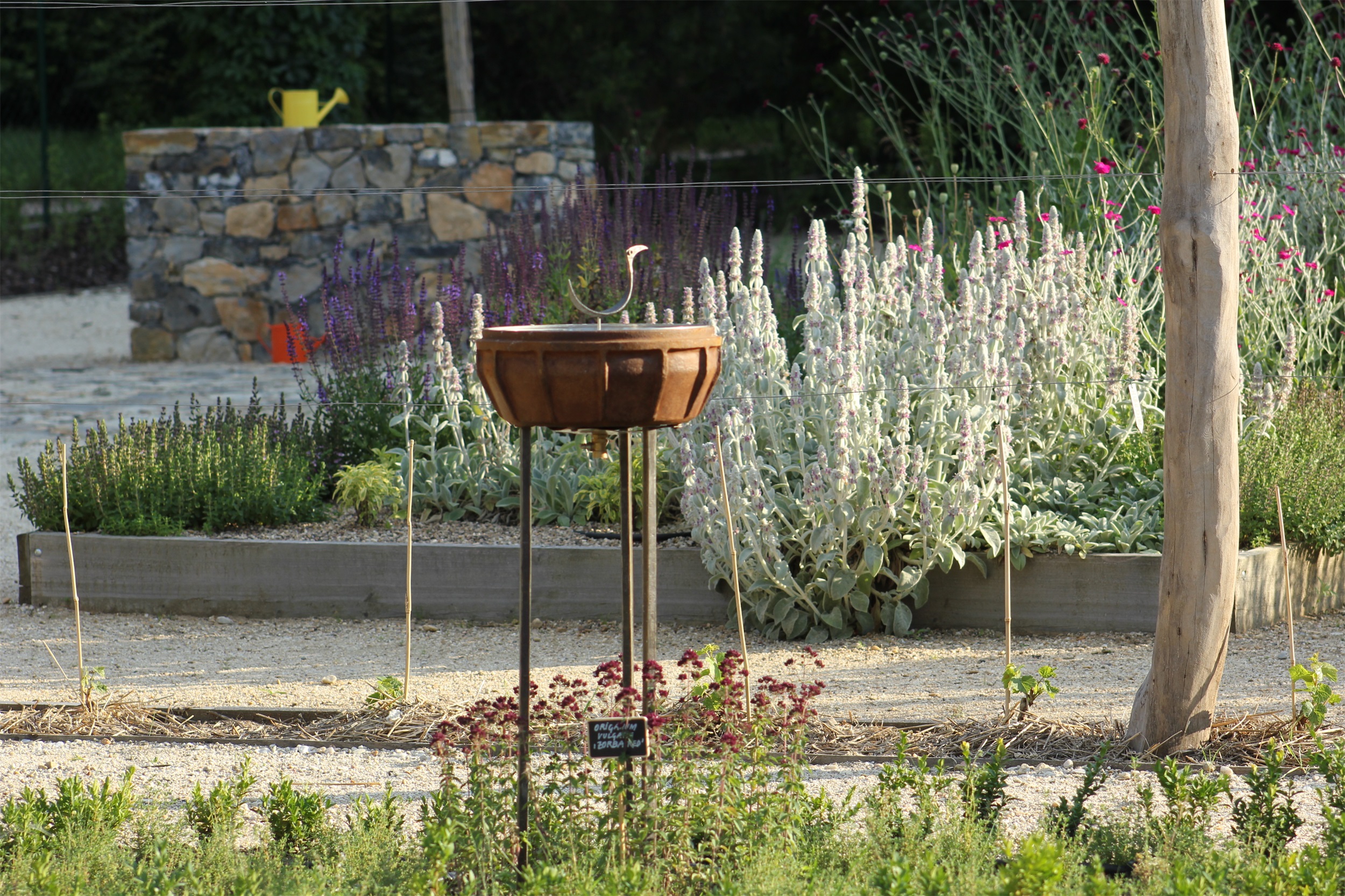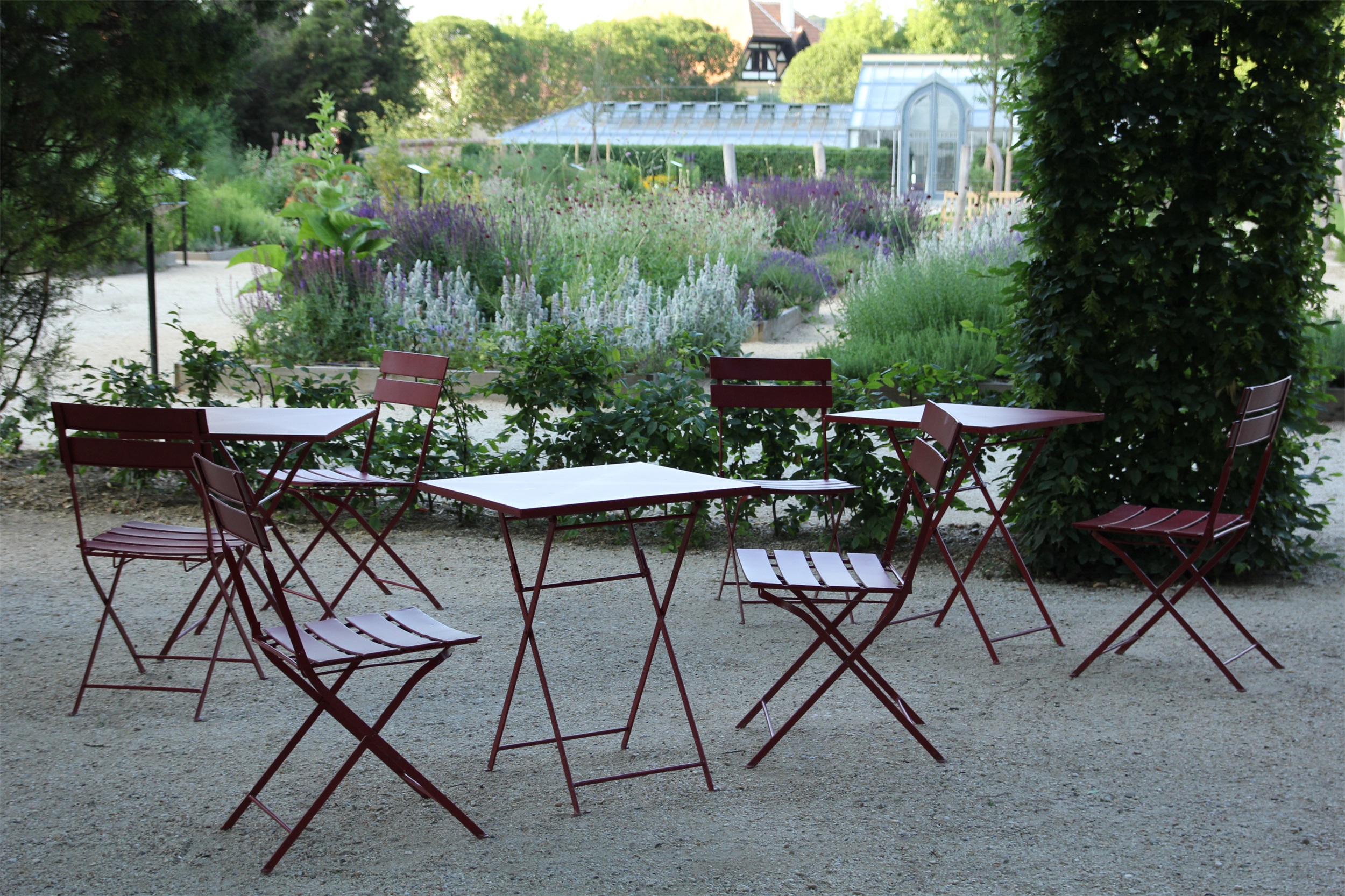 ▼花园细节 Garden details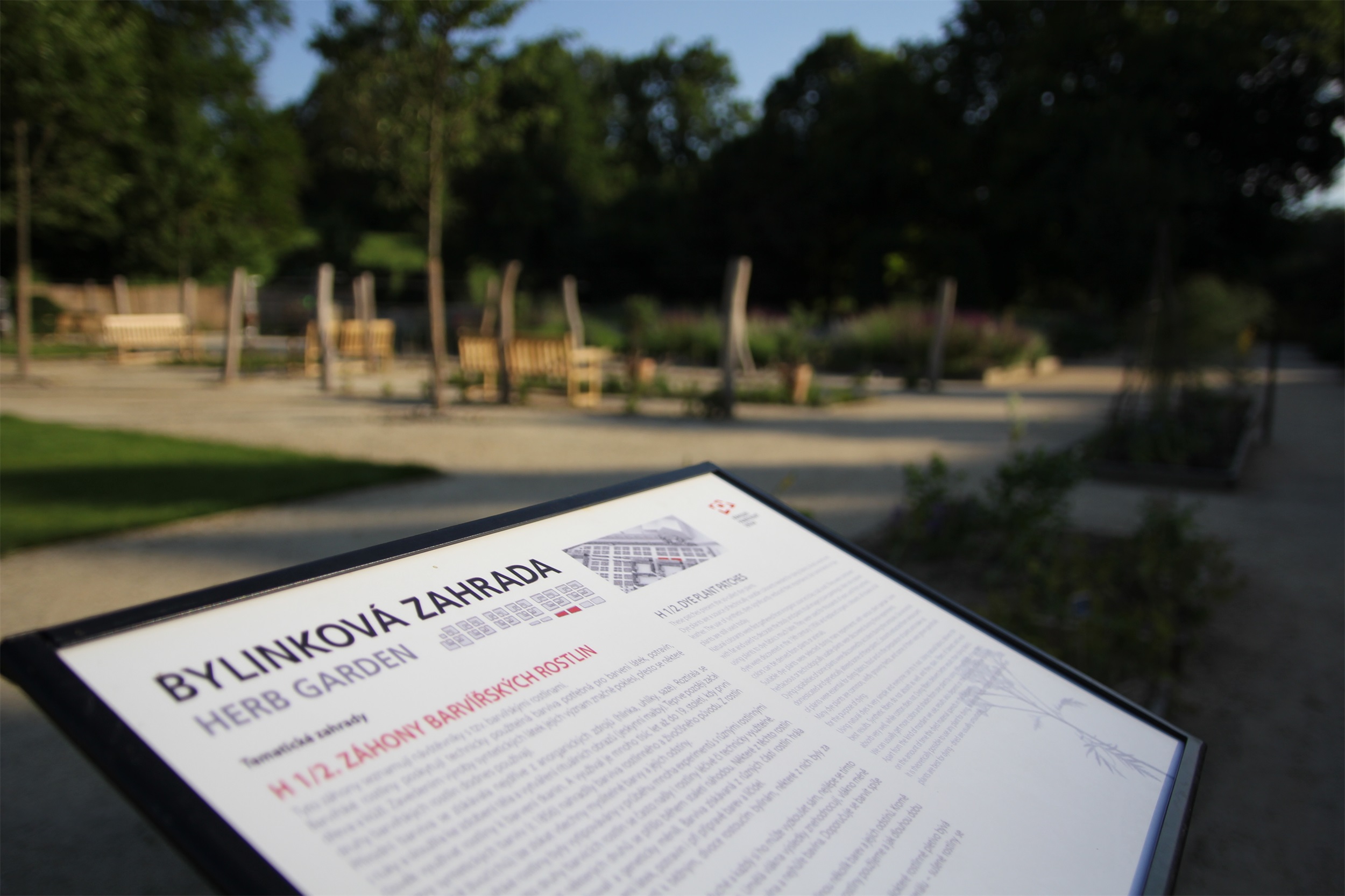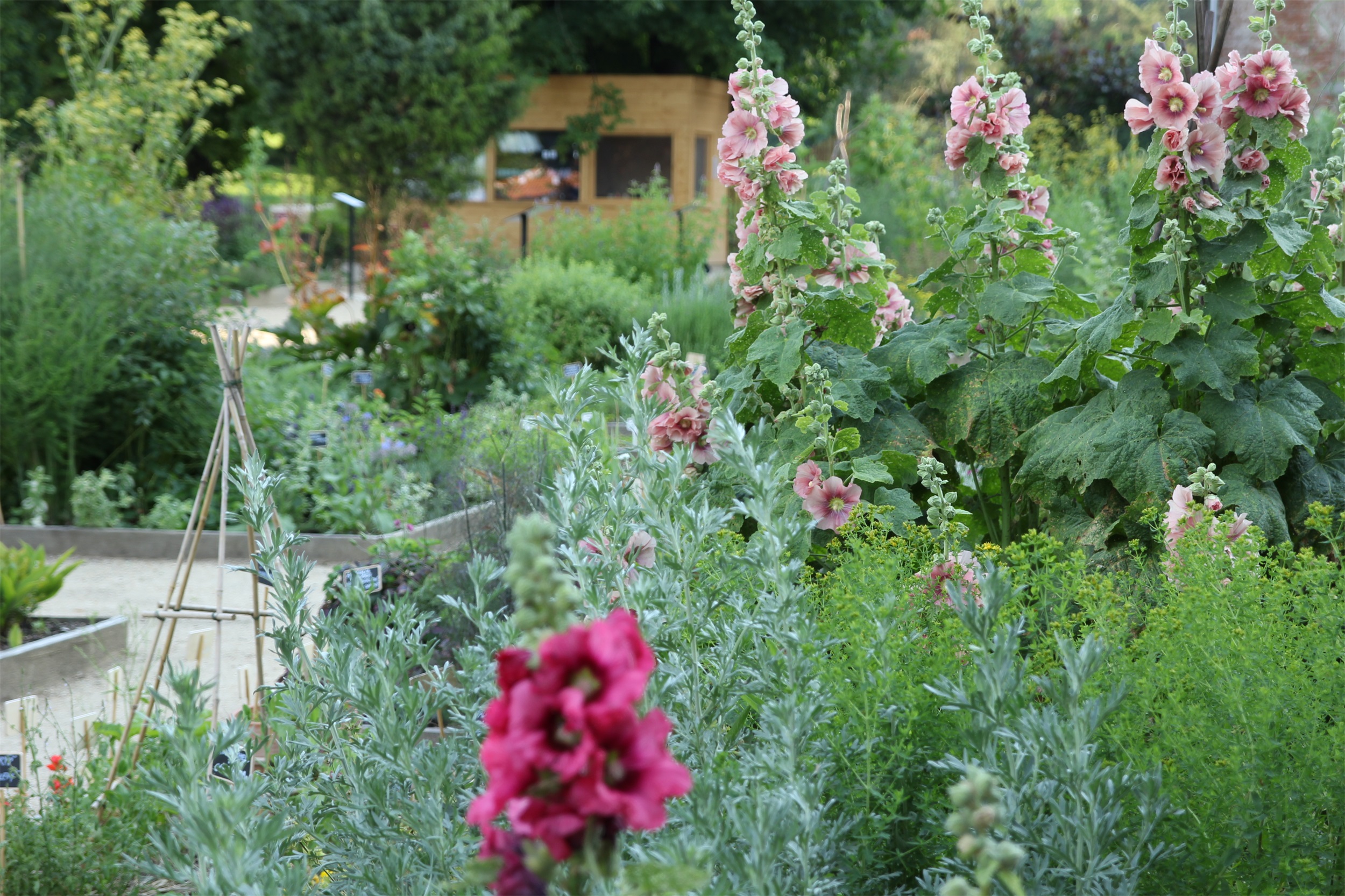 ▼平面图 Plan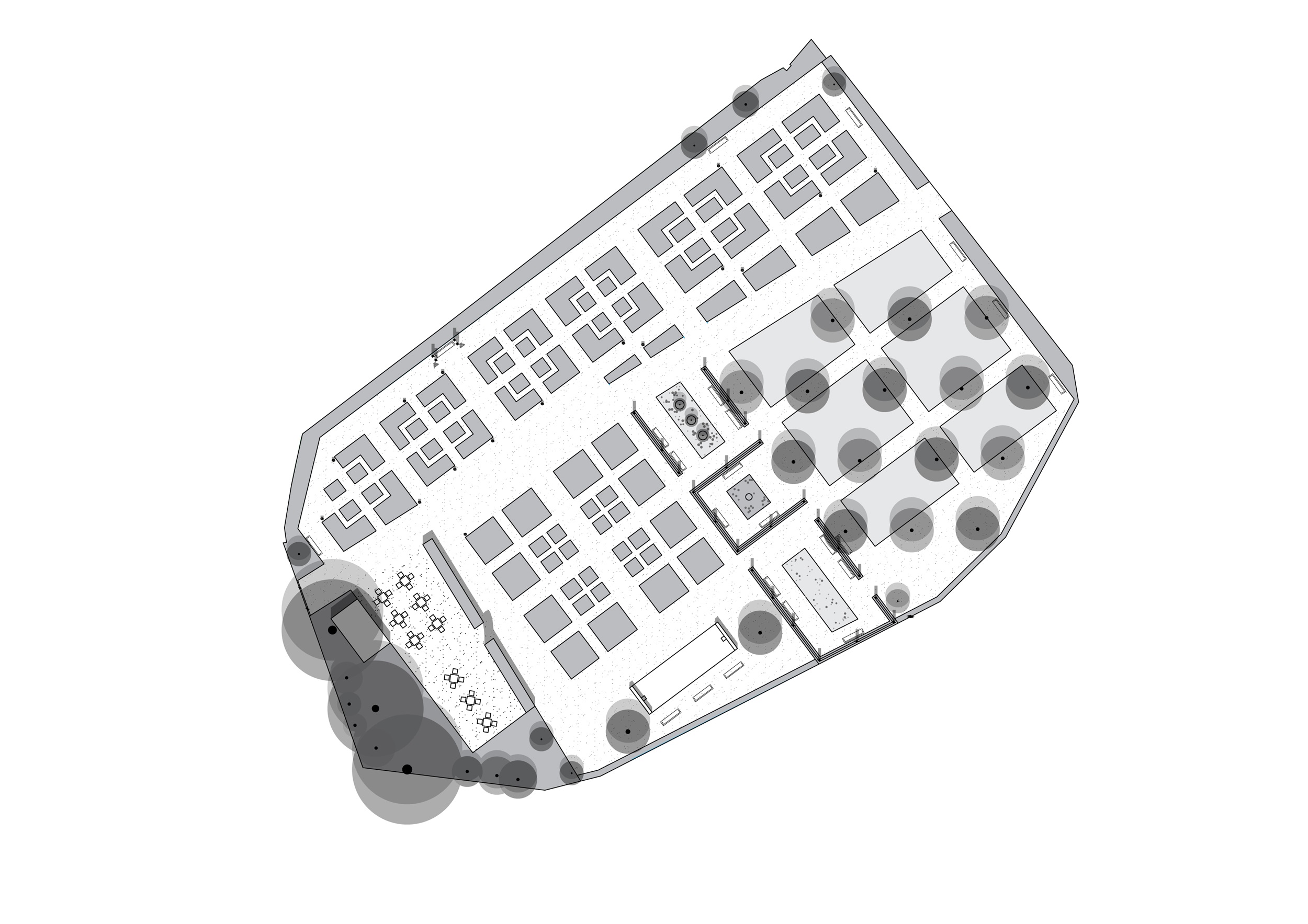 项目名称:Bylinkova Zahrada ve Valticích
项目类型:私家历史花园
景观设计:Atelier Partero
合作方:Ing. Adam Baroš, Ateliér Krejčiříkovi, Nadace Partnerství, Závlahy.net, Roman Boháček, Ondřej Svoboda, Rockwork, Eden s.r.o., Garpen zahradnická společnost, Štefan Drábek 以及许多学生
项目地点:捷克共和国 瓦尔季采
设计年份:2005
建成年份:2010
面积:3000平方米
联系邮箱:info@partero.cz
图片来源:Jan Varvařovský
Name of the project: Bylinkova Zahrada ve Valticích
Project category: Private Historical Garden
Role of the entrant in the project : Landscape architect
Other architecture offices involved in the design:-
Collaborators: Ing. Adam Baroš, Ateliér Krejčiříkovi, Nadace Partnerství, Závlahy.net, Roman Boháček, Ondřej Svoboda, Rockwork, Eden s.r.o., Garpen zahradnická společnost, Štefan Drábek and many, many students
Project location: Valtice, Czech Republic
Design year: 2005
Year Built: 2010
Size: 3000m2
Contact email: info@partero.cz
Photo credit: Jan Varvařovský
更多 Read more about: Atelier Partero