本文由 Sikora Wells Appel 授权mooool发表,欢迎转发,禁止以mooool编辑版本转载。
Thanks Sikora Wells Appel for authorizing the publication of the project on mooool, Text description provided by Sikora Wells Appel.
Sikora Wells Appel:这座经LEED金牌认证的拥有320张床位的健康医疗中心项目共占地166英亩,场地四周是林地、湿地和排水系统。该整体康复环境由许多的户外空间组成,包括三个屋顶花园:两个宽敞的观赏屋顶以及一个勾起人们观赏兴致,并让病人、游客和工作人员有机会在花园中恢复活力的疗养屋顶花园。
Sikora Wells Appel:The 320-bed, LEED Gold Capital Health Medical Center is nestled is 166 acre site surrounded by woodlands, wetlands and drainage ways. Envisioned as a holistic healing environment, the grounds incorporated a number of outdoor spaces including three roof gardens: two extensive roofs for viewing and a therapeutic roof garden which will provide both viewing interest and allow patients, visitors and staff with the opportunity to rejuvenate in a garden setting.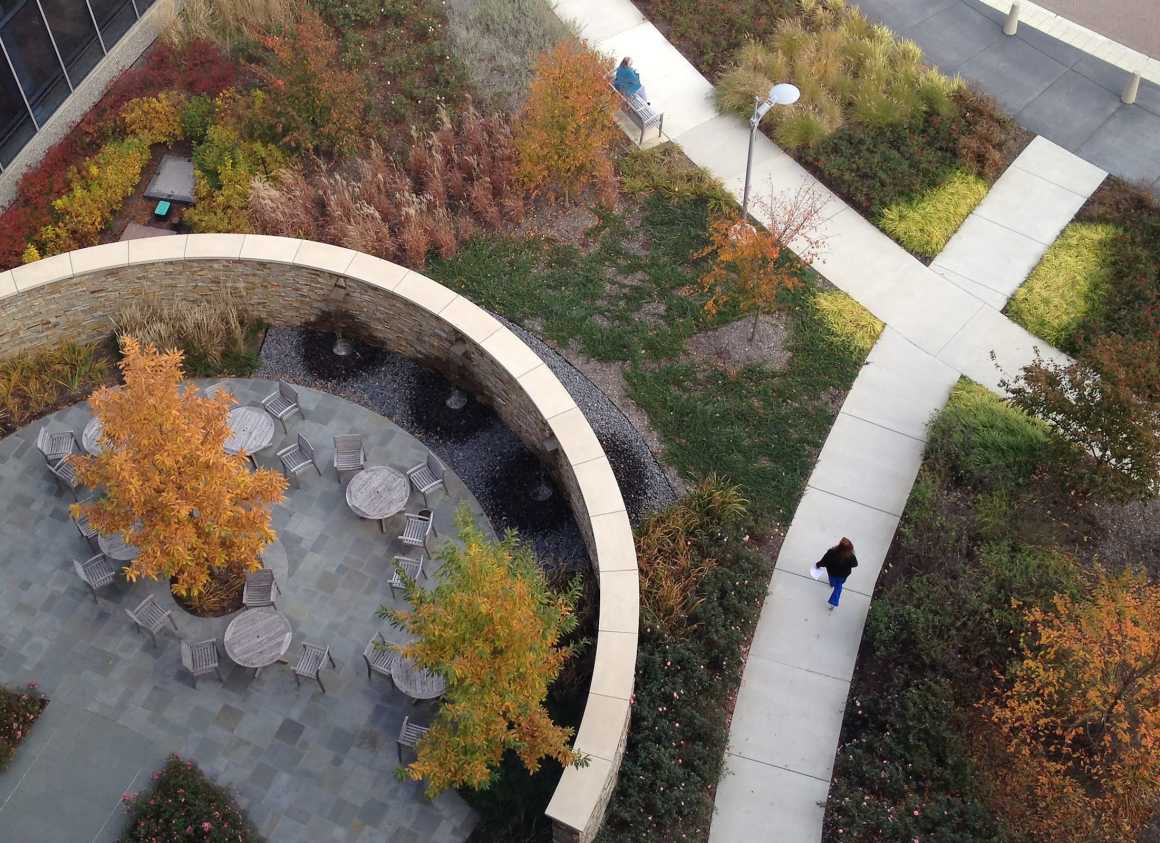 整个场地的开发是为了通过最先进的土地和雨水管理实践来促进良好的土地管理。该场地是除医院附近的正式花园以外的现有自然景观的延伸,项目中的大片开阔土地都用于种植和维护原生草地,雨水可通过模拟自然生物沼泽和湿地的人工生物洼地和湿地进行输送,为场地提供关键的生物栖息地,同时这些洼地和湿地也拥有最大限度地渗透/管理现场径流。屋顶花园收集的雨水被储存在四个10000加仑容积的水箱中,可重新用于花园灌溉。
The overall site has been developed to promote good land stewardship through the use of state-of-the-art land and storm water management practices. The site, with the exception of the more formally executed garden areas adjacent to the hospital, is designed to be seen as an extension of the existing natural landscape. Large expanses of open land are planted and maintained as native meadow. Storm water will be channeled thru created bio-swales and wetlands designed to simulate natural features and provide critical bio-habitat and engineered to maximize percolation/management of on-site run-off. Rain water collected from the roof is stored underground in four 10,000 gallons cisterns and reused for irrigation.
▼项目平面图 Master Plan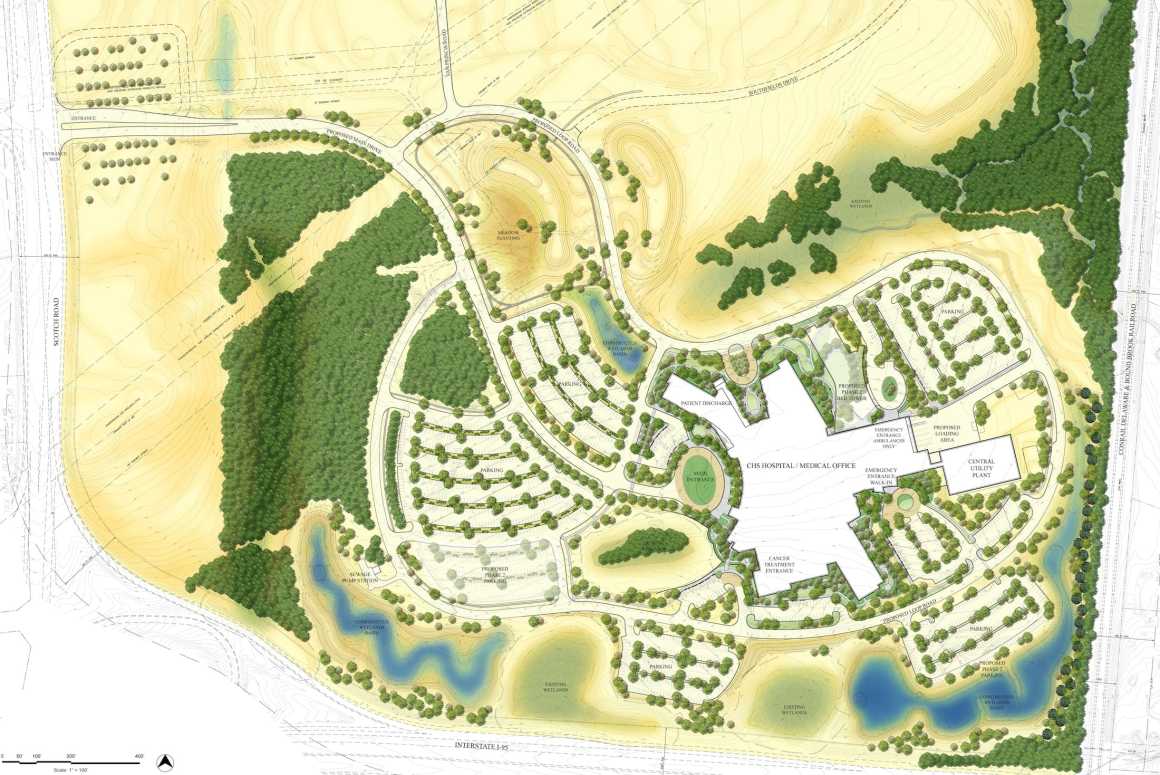 ▼平面放大图 Plan Enlargement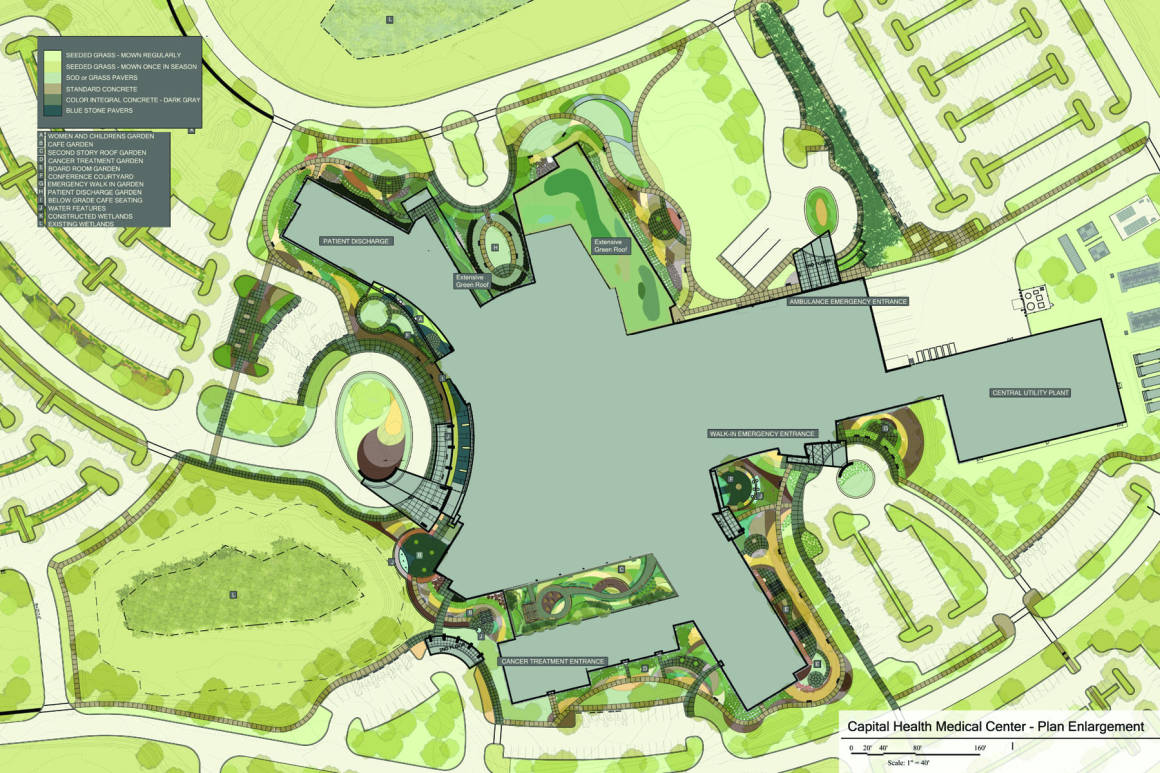 ▼疗养花园平面图 Therapeutic Roof Garden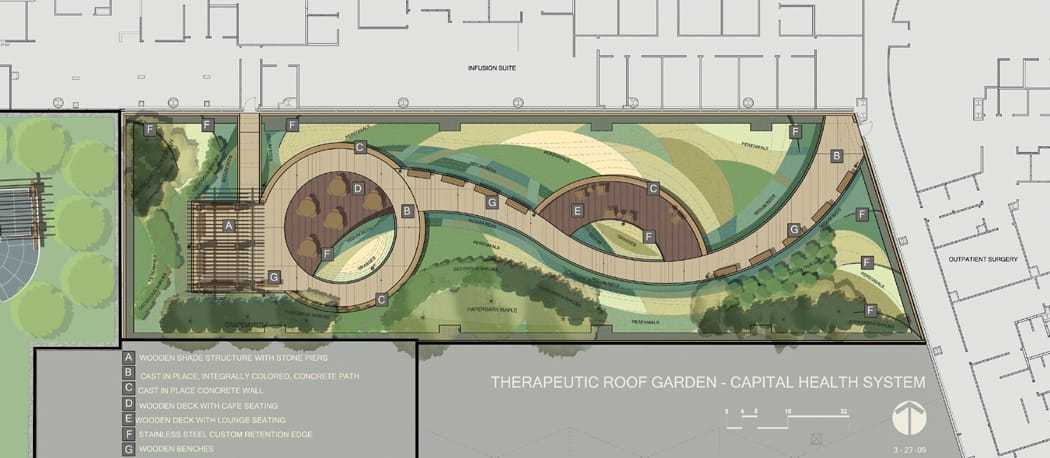 紧邻医院的场地在设计上更具"花园风格",包括一系列由连贯路径连接的花园房间。这些户外空间不仅为人们提供了被动休息、放松和反思的机会,而且还可根据它们的不同位置,充当游戏区、用餐区、非正式的聚会/会议室、等候室等功能性区域,以及促进和激励所有人的疗养花园。
具体的花园包括:
妇女儿童花园:一个有粉笔墙、弯曲人行道和彩色夜景照明的奇特围墙花园。
咖啡馆花园:一个有喷溅的喷泉、青石路和芳香的玫瑰树篱的户外餐饮空间
癌症疗养花园:一个有凉亭、水渠和五颜六色的花园植物的冥想花园。
董事会会议室花园:一个有明亮凉棚、装饰性护柱照明和芳香的玫瑰树篱等社交设施的用于非正式会议的户外房间。
会议庭院:一个用青石铺就的半墙遮阴的"突破"空间,用于社交/放松和享受周围喷泉墙的声音。
紧急通道花园:靠近急诊室的阴凉户外等候区。
病人出院花园:一个椭圆形的室外等候室和一个坐落在喜荫植物和盛开的玉兰树之间的沉思花园。
二层屋顶花园:一个可从癌症治疗室和MOB进入的景观疗养花园,其便利设施包括带座位的遮阳凉亭,带座位的木平台,和观赏植物。
The site immediately surrounding the hospital is more 'gardenesque' in design and includes a series of garden rooms connected by a continuous pathway. These outdoor spaces provide not only the opportunity for passive rest, relaxation, and reflection but, depending on their location, function as play area, dining space, informal gathering/meeting room, waiting room and, inherent to all, gardens that promote and inspire healing.
The specific gardens include the following:
The Women's and Children's Garden; a fanciful walled garden with chalk-wall, curvy pavement designs and colorful evening lighting.
The Café Garden; an outdoor dining space with splashing fountain, bluestone paving and fragrant rose hedge.
The Cancer Treatment Garden; a contemplation garden with arbor, water runnel and colorful garden plantings.
The Board Room Gardens; outdoor rooms for informal meetings and socializing Amenities include lighted arbors, decorative bollard lighting and fragrant rose hedging.
The Conference Courtyard; a semi-walled, shaded 'break-out' space paved in bluestone for socializing/relaxing and enjoying the sounds from the surrounding fountain wall.
The Emergency Walk-In Garden; a shaded outdoor waiting area adjacent to the emergency room.
The Patient Discharge Garden; an oval-shaped outdoor waiting room and contemplative garden set amongst shade loving plants and flowering magnolia trees.
The Second Story Roof Garden; a landscaped healing garden accessible from the cancer treatment rooms and the MOB. Amenities include shade arbor with seating, wood deck with seating, and ornamental plantings.
▼妇女儿童花园 The Women's and Children's Garden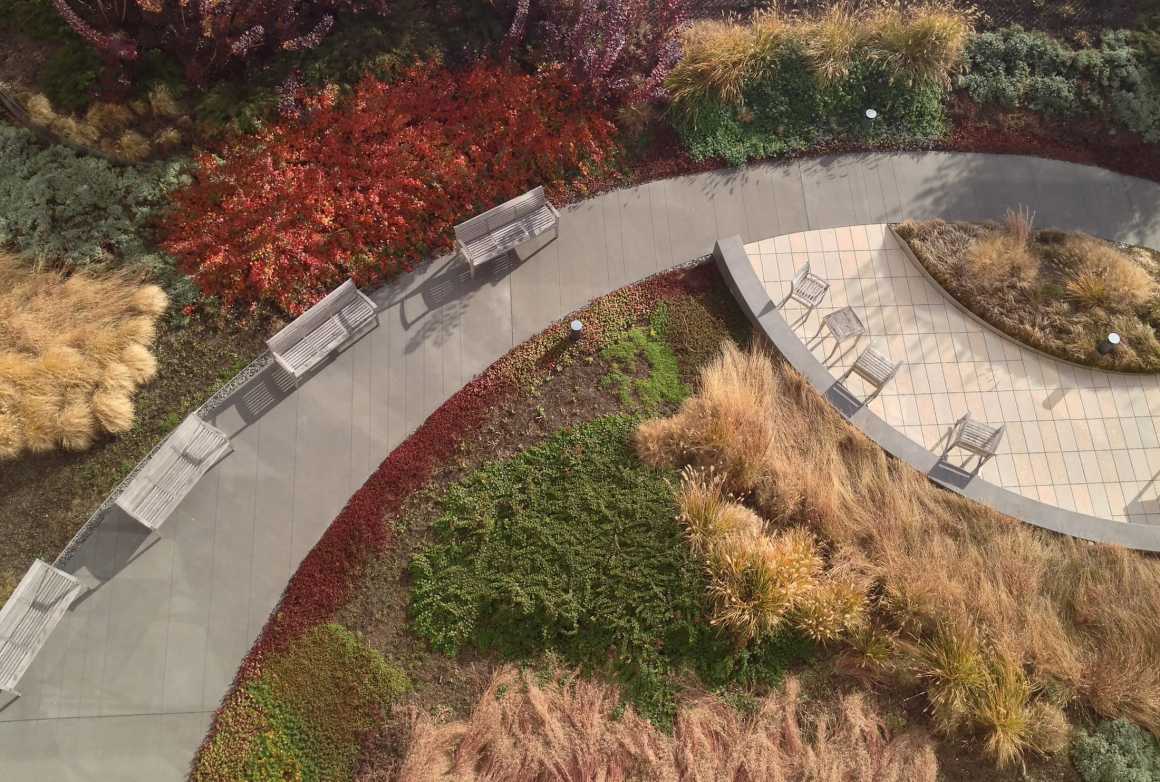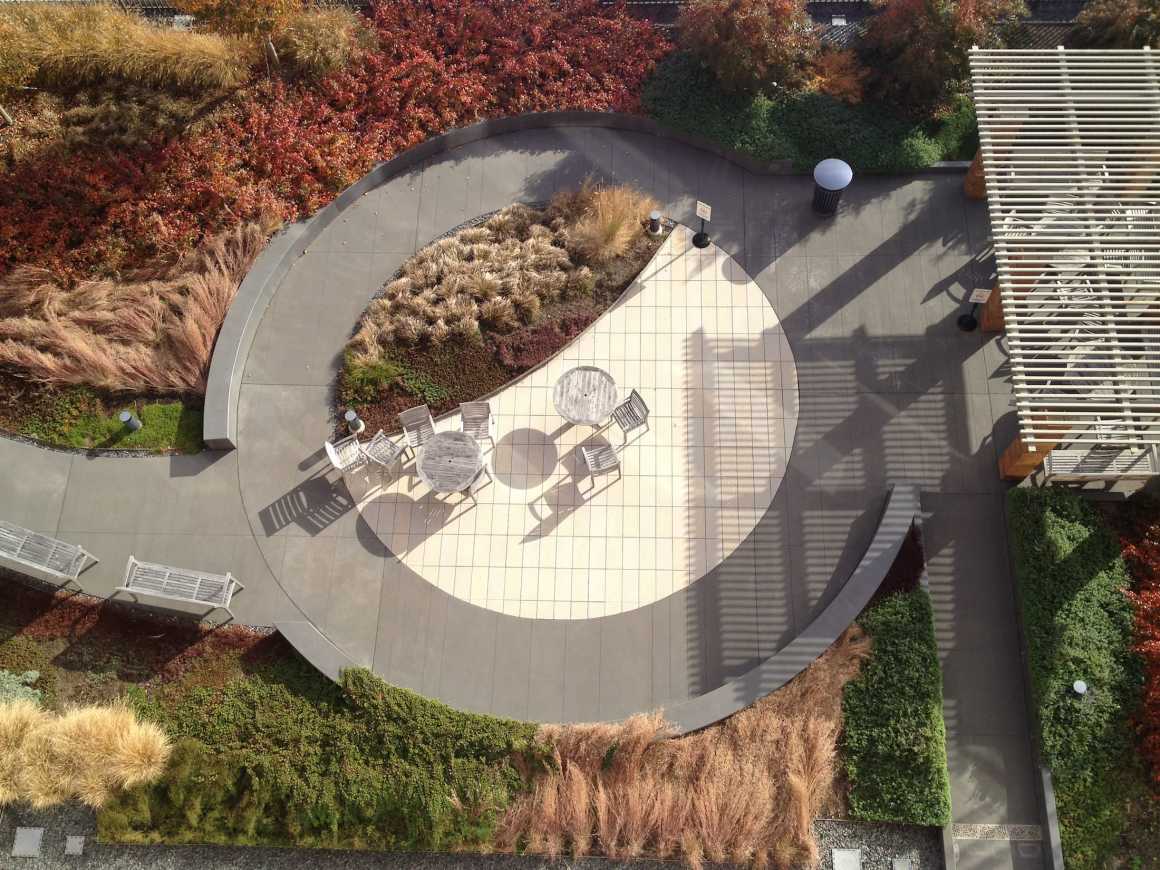 ▼咖啡馆花园 The Café Garden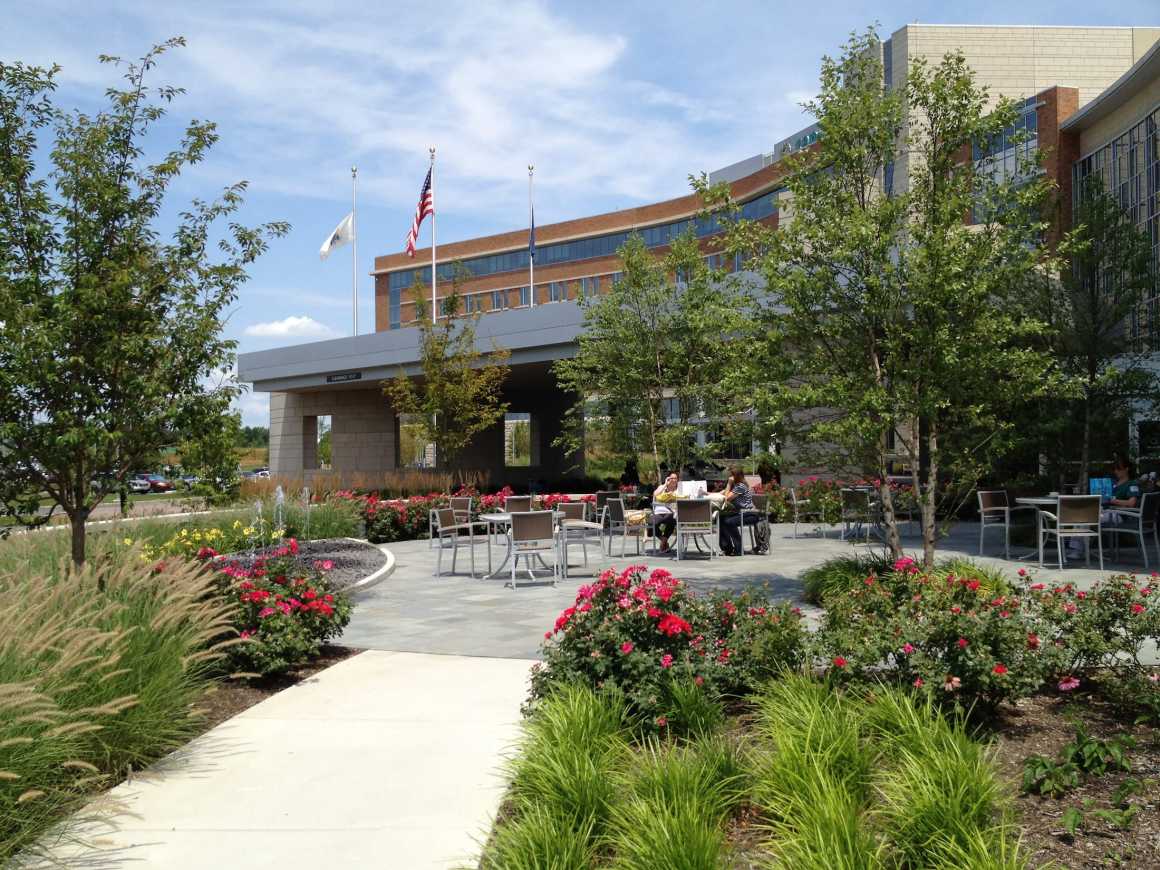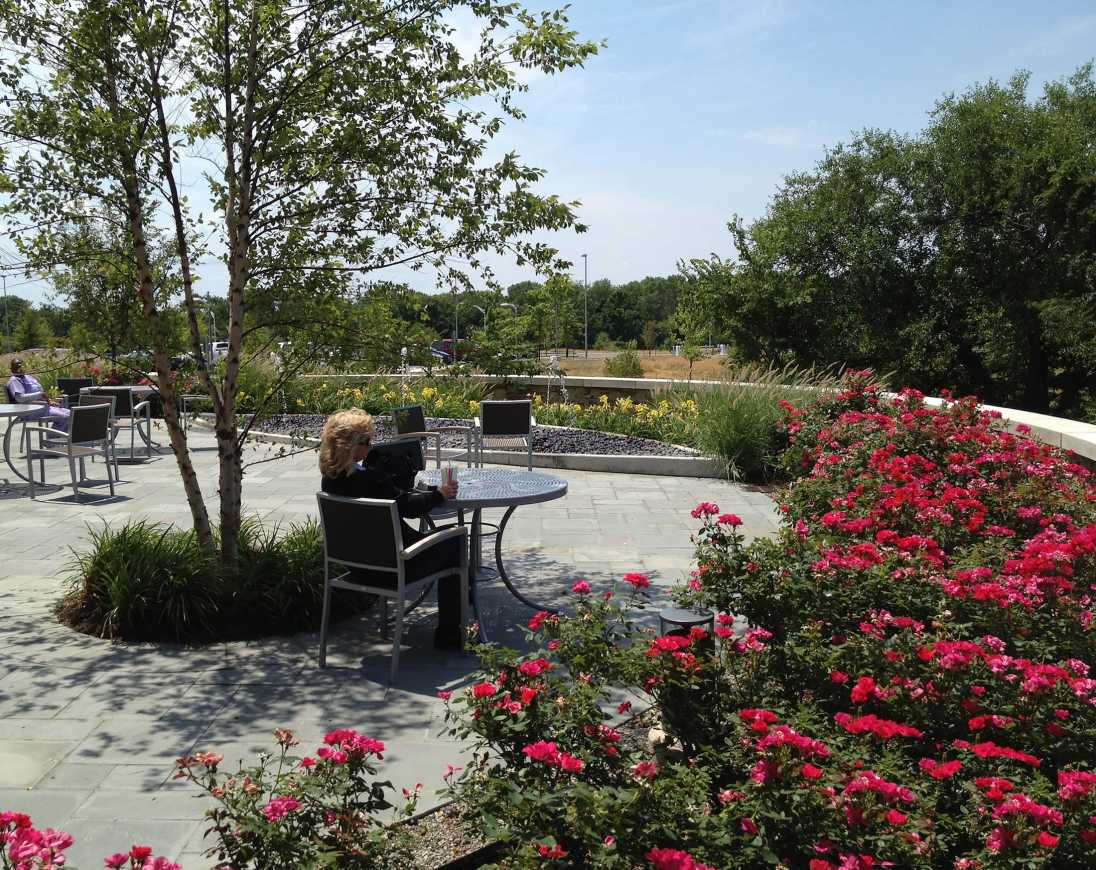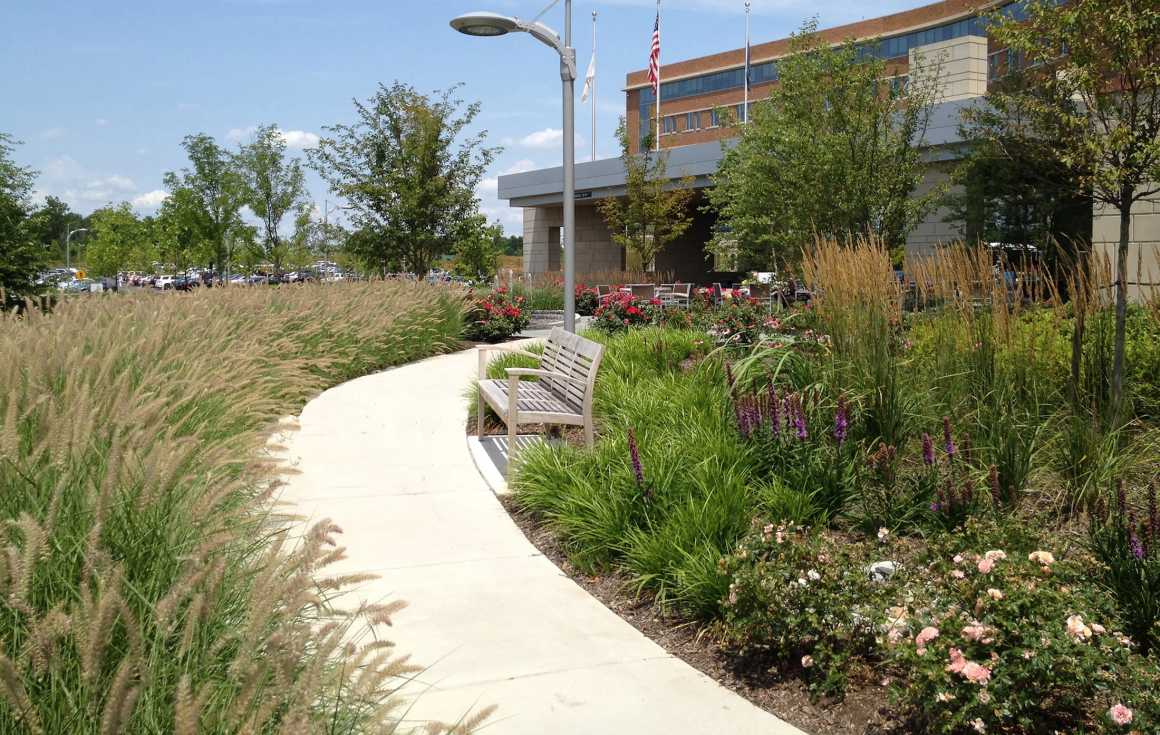 ▼癌症疗养花园 The Cancer Treatment Garden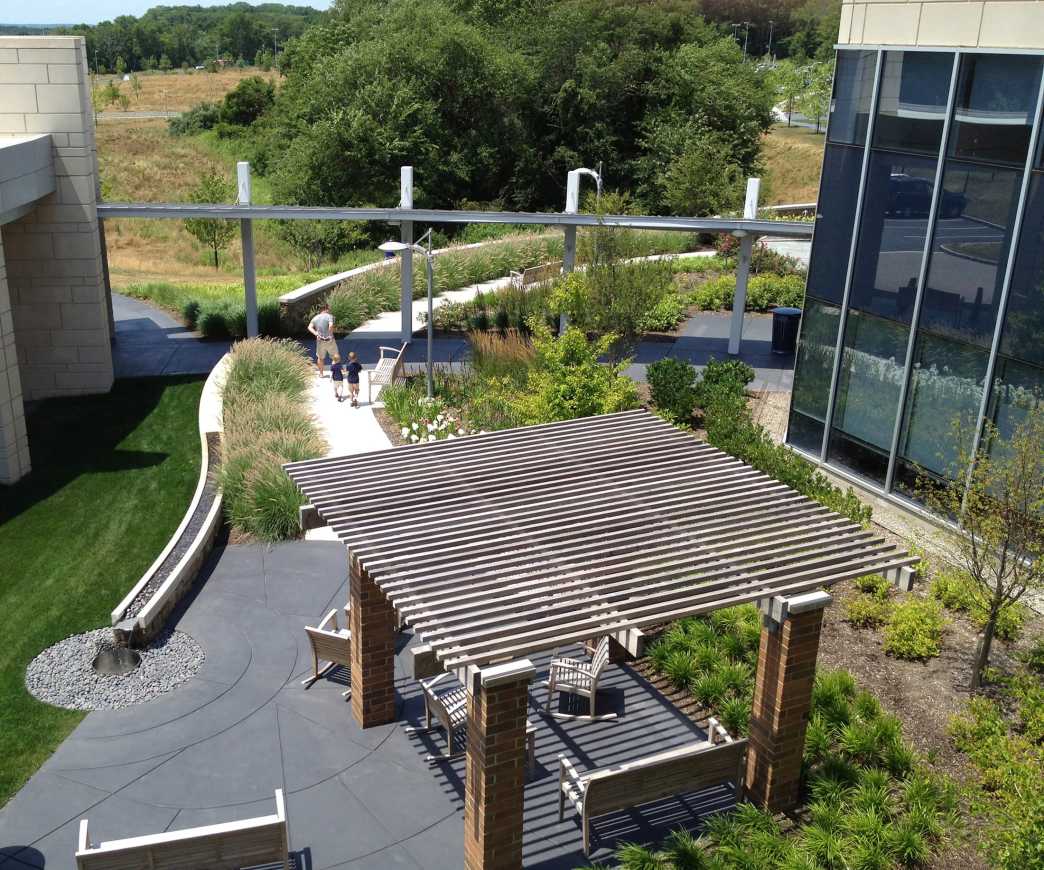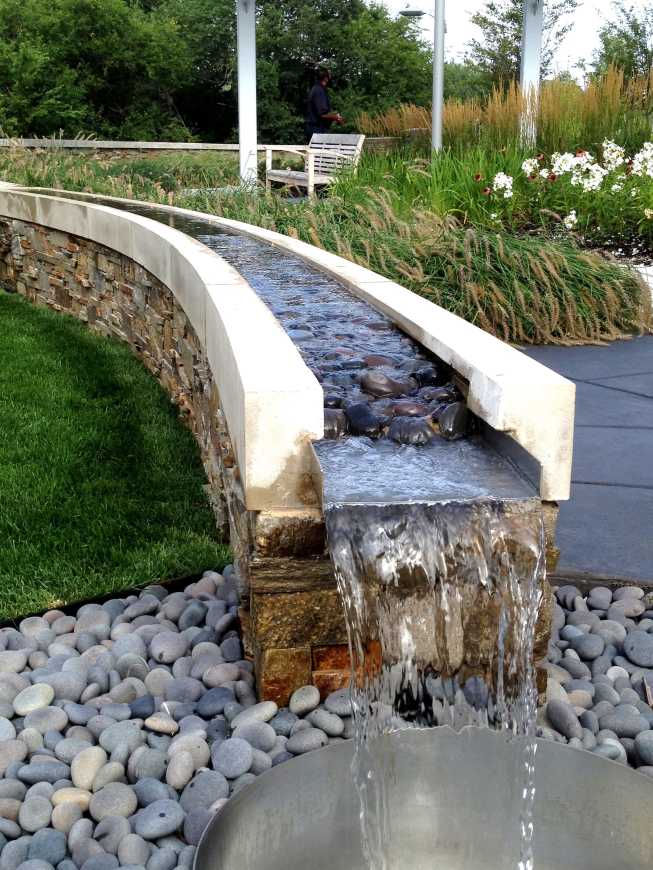 ▼董事会会议室花园 The Board Room Gardens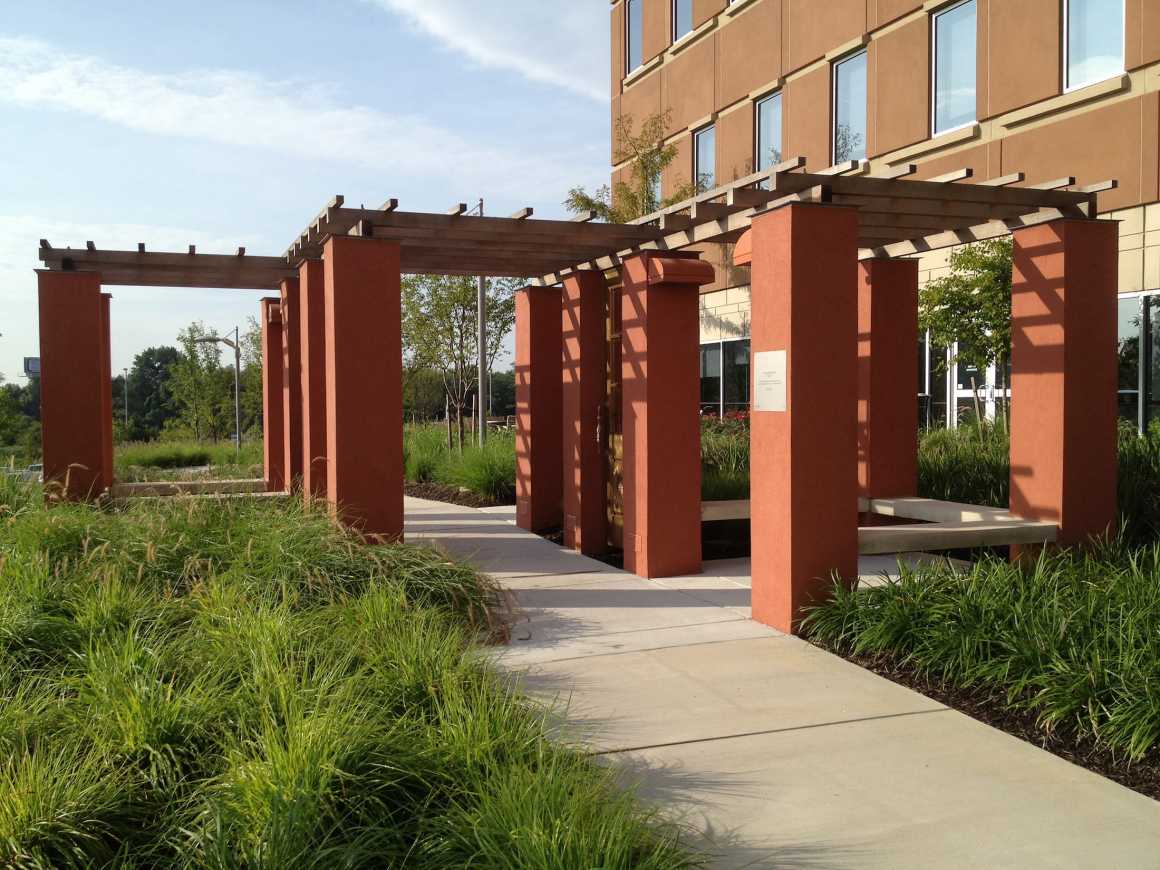 ▼会议庭院 The Conference Courtyard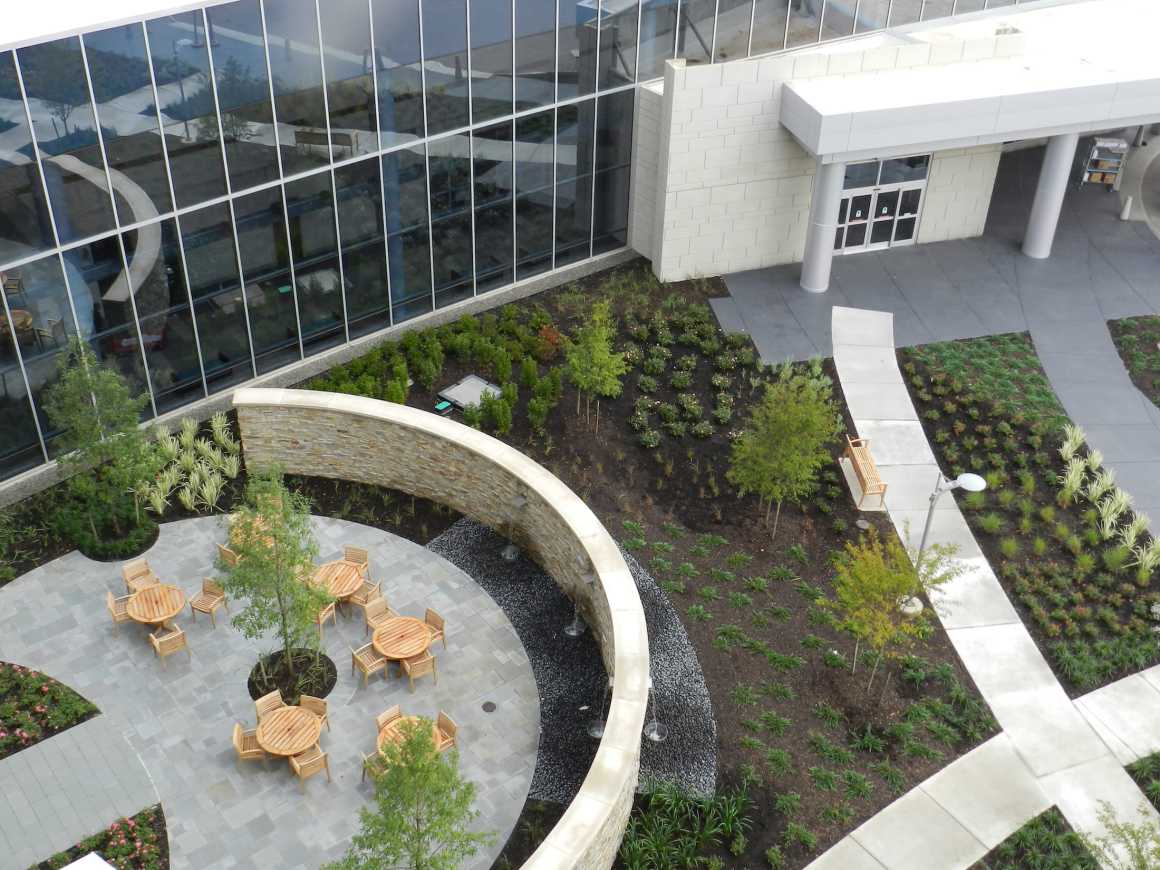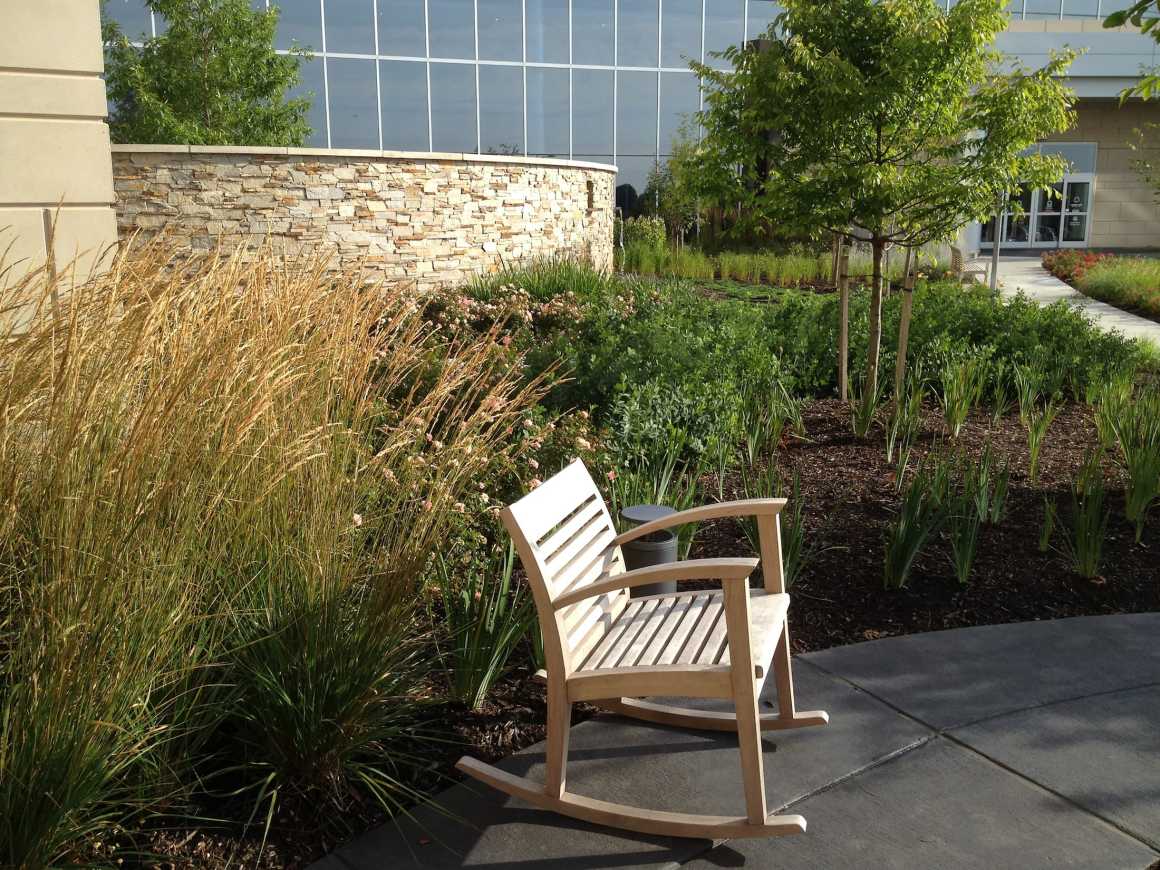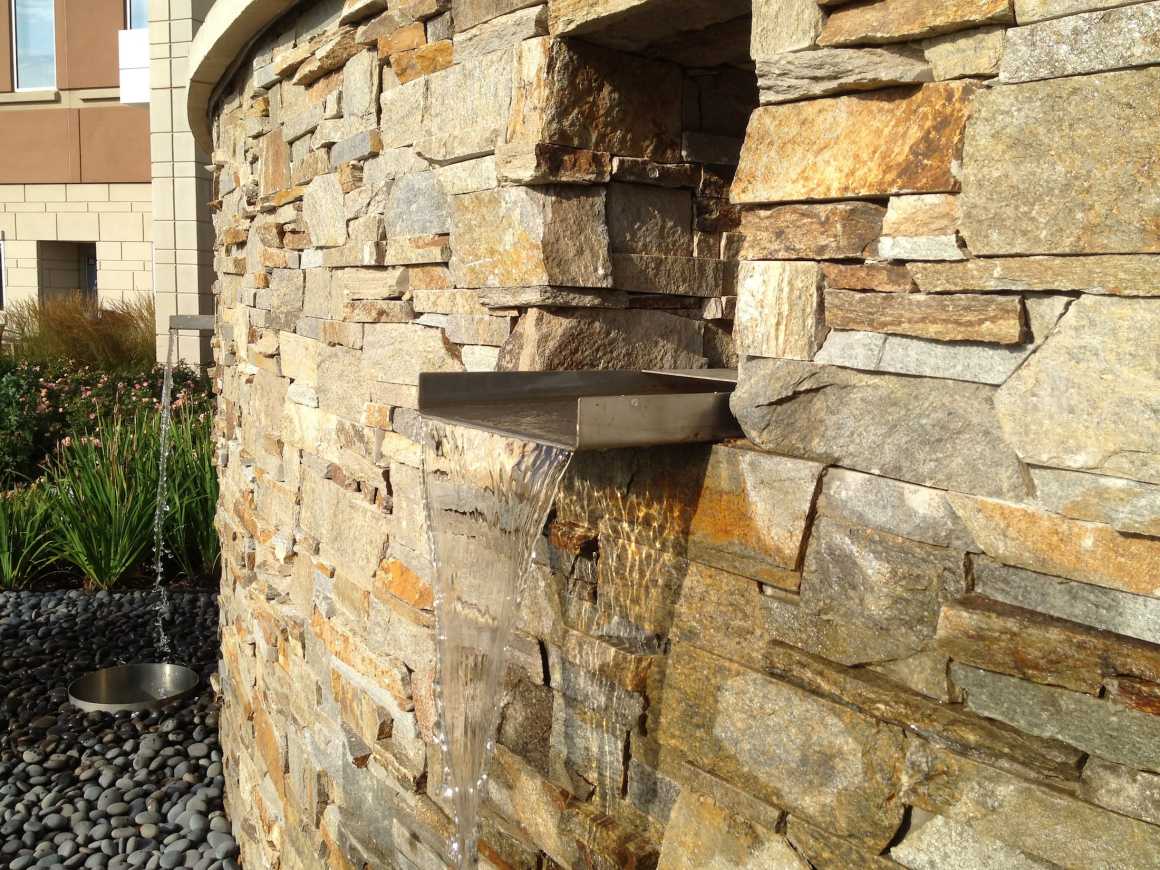 ▼紧急通道花园 The Emergency Walk-In Garden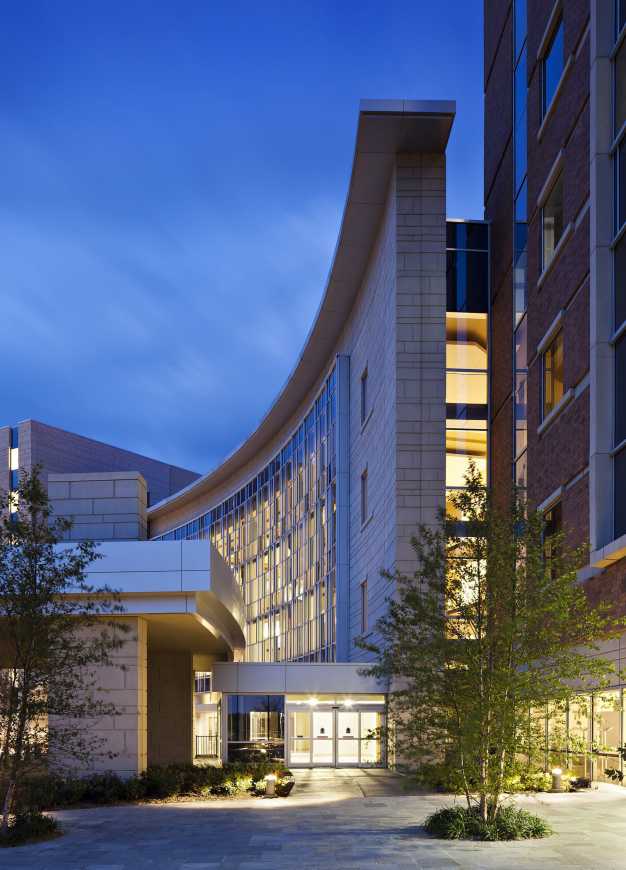 ▼病人出院花园 The Patient Discharge Garden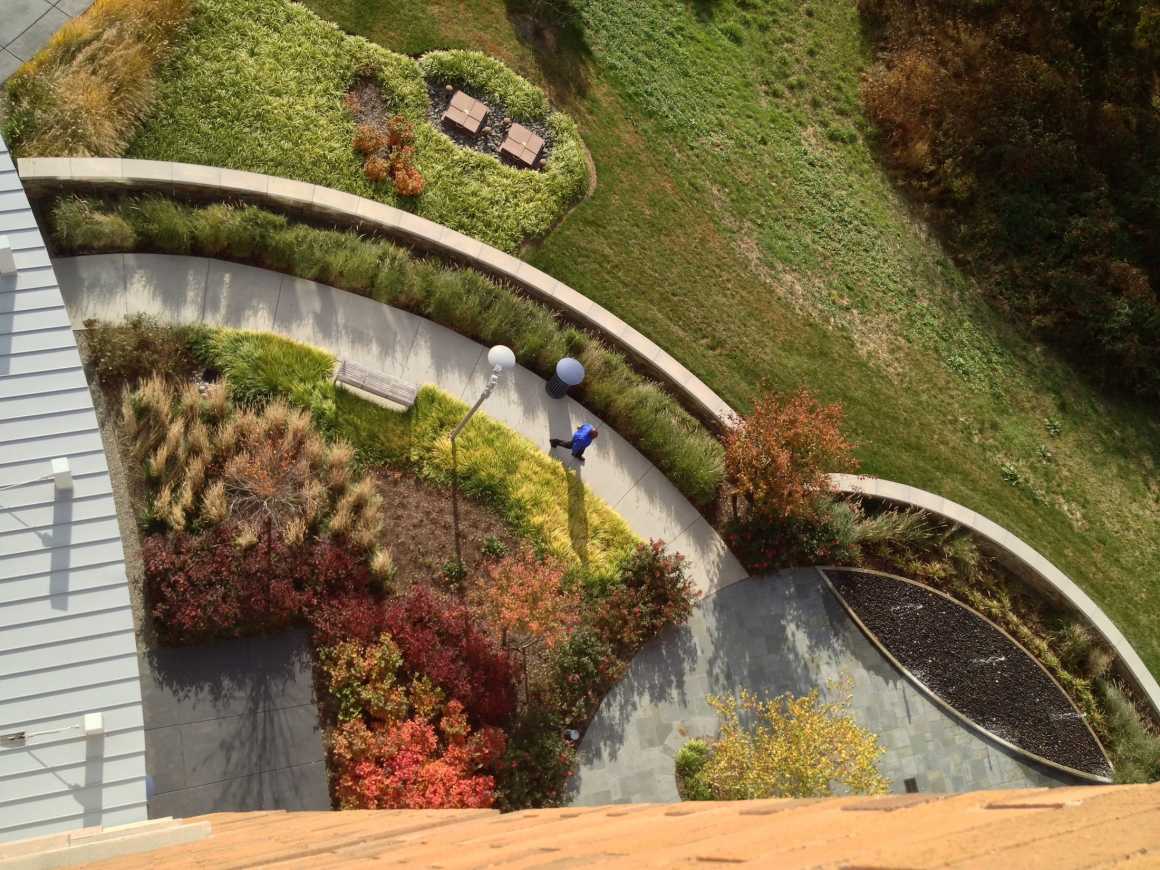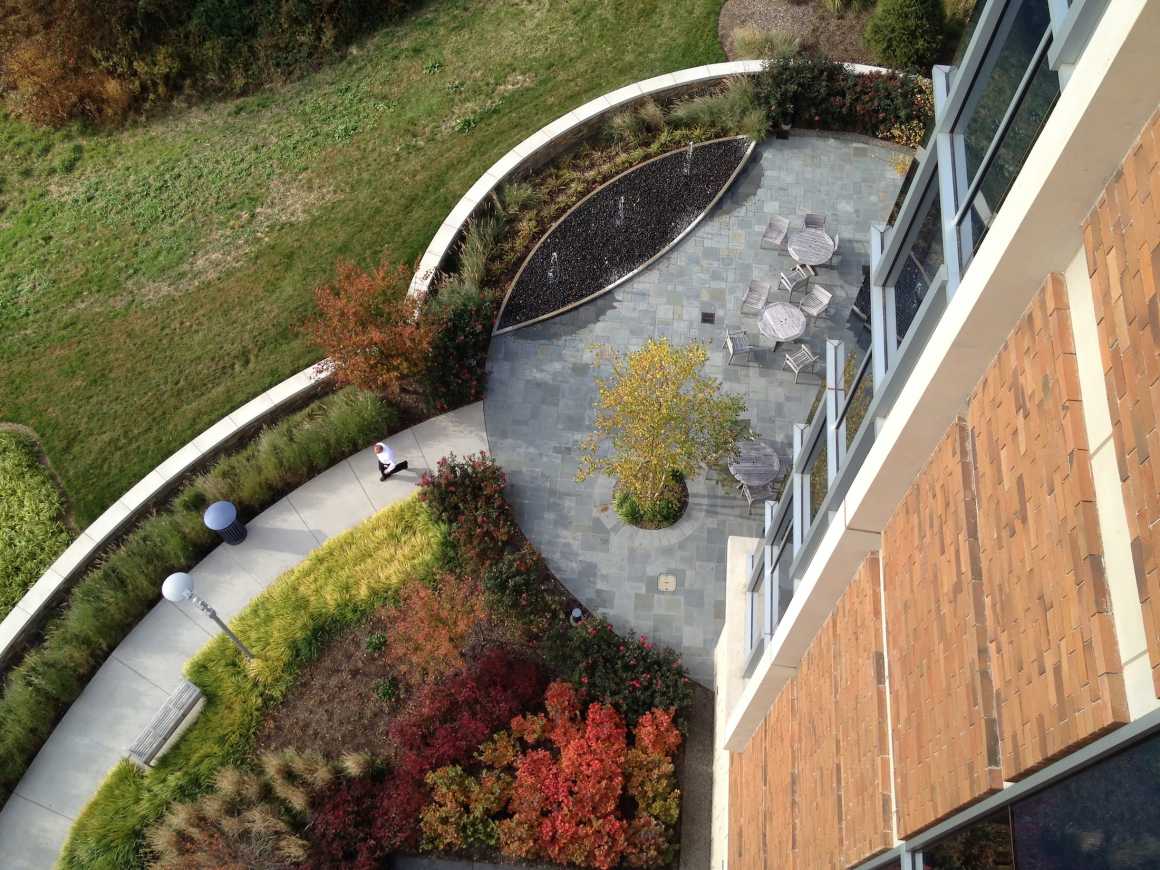 ▼二层屋顶花园 The Second Story Roof Garden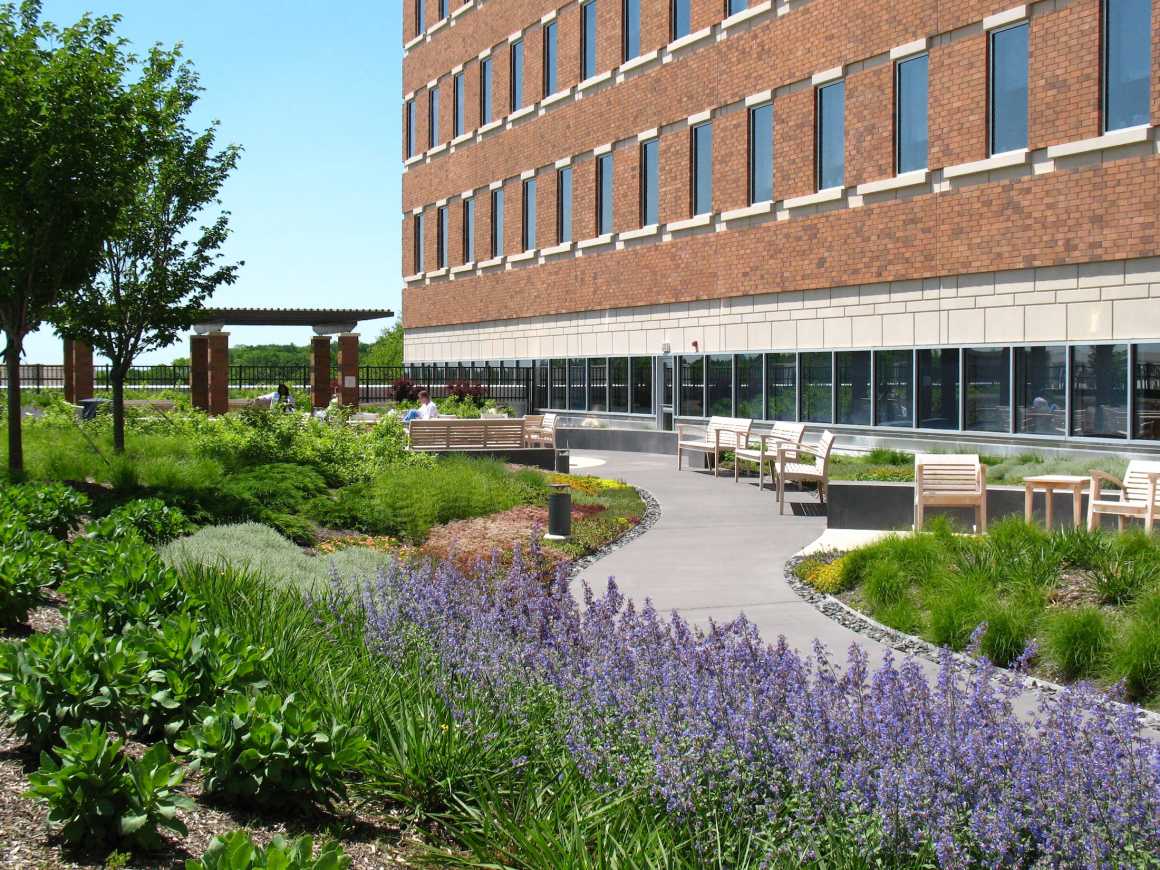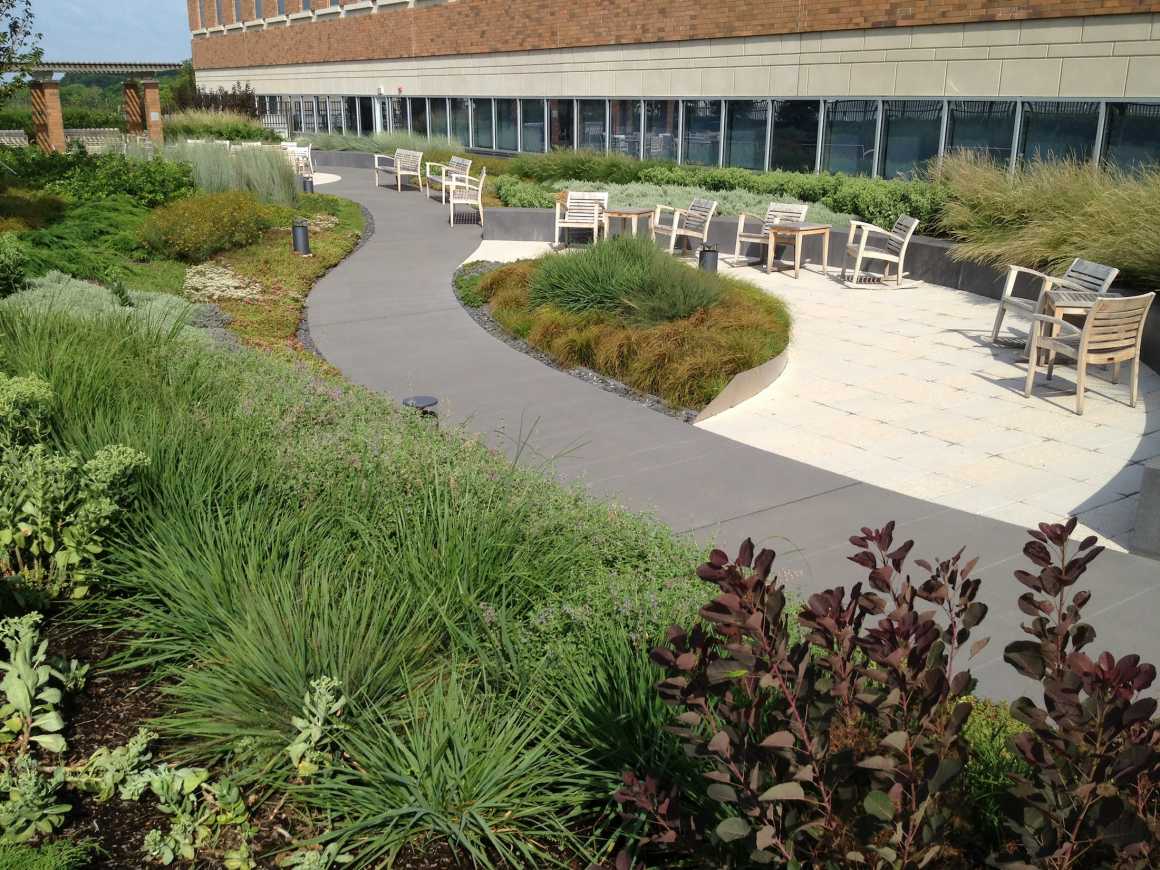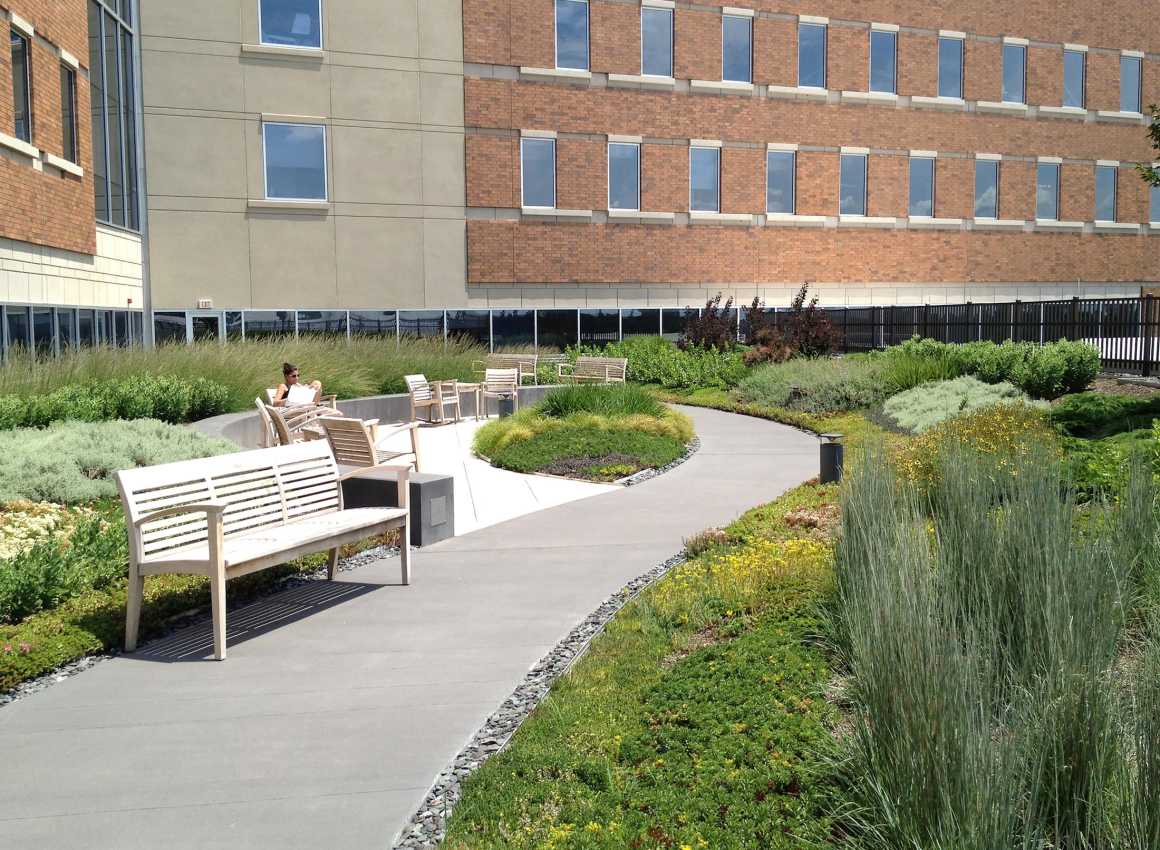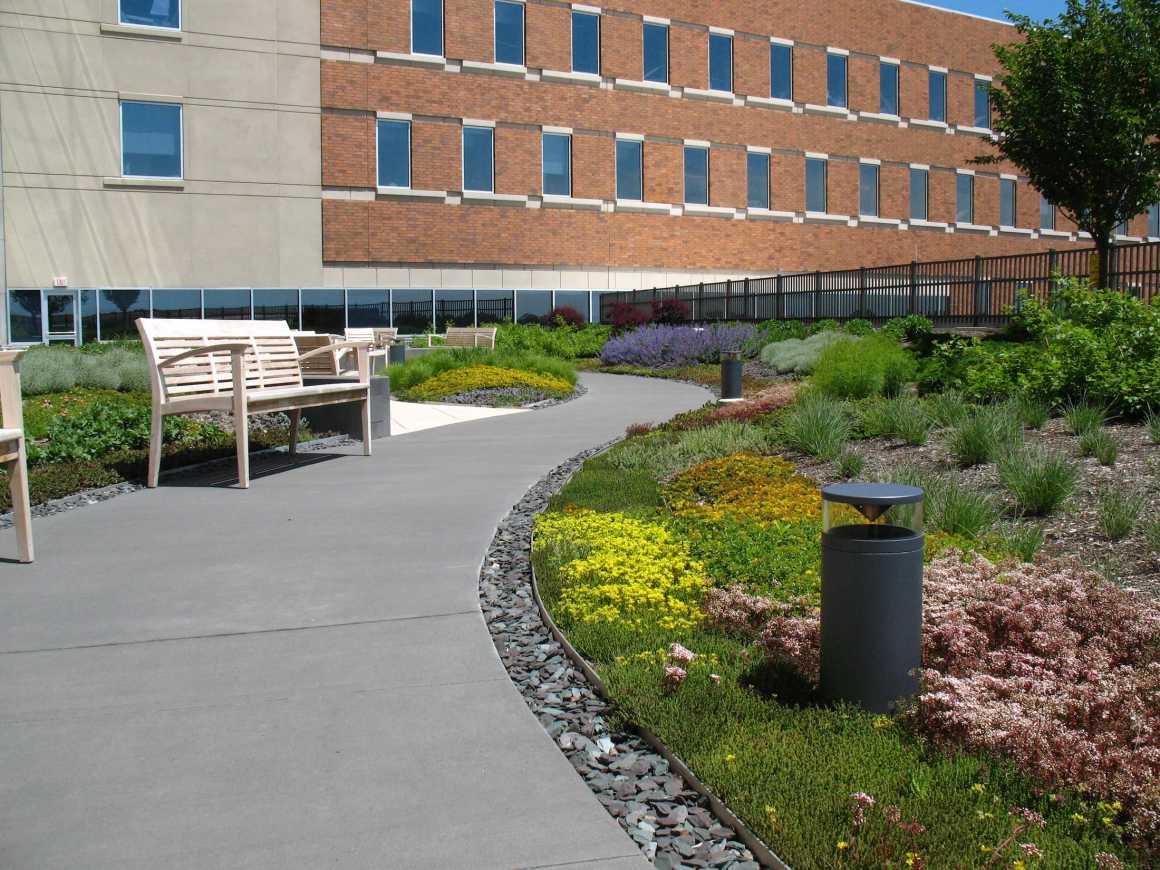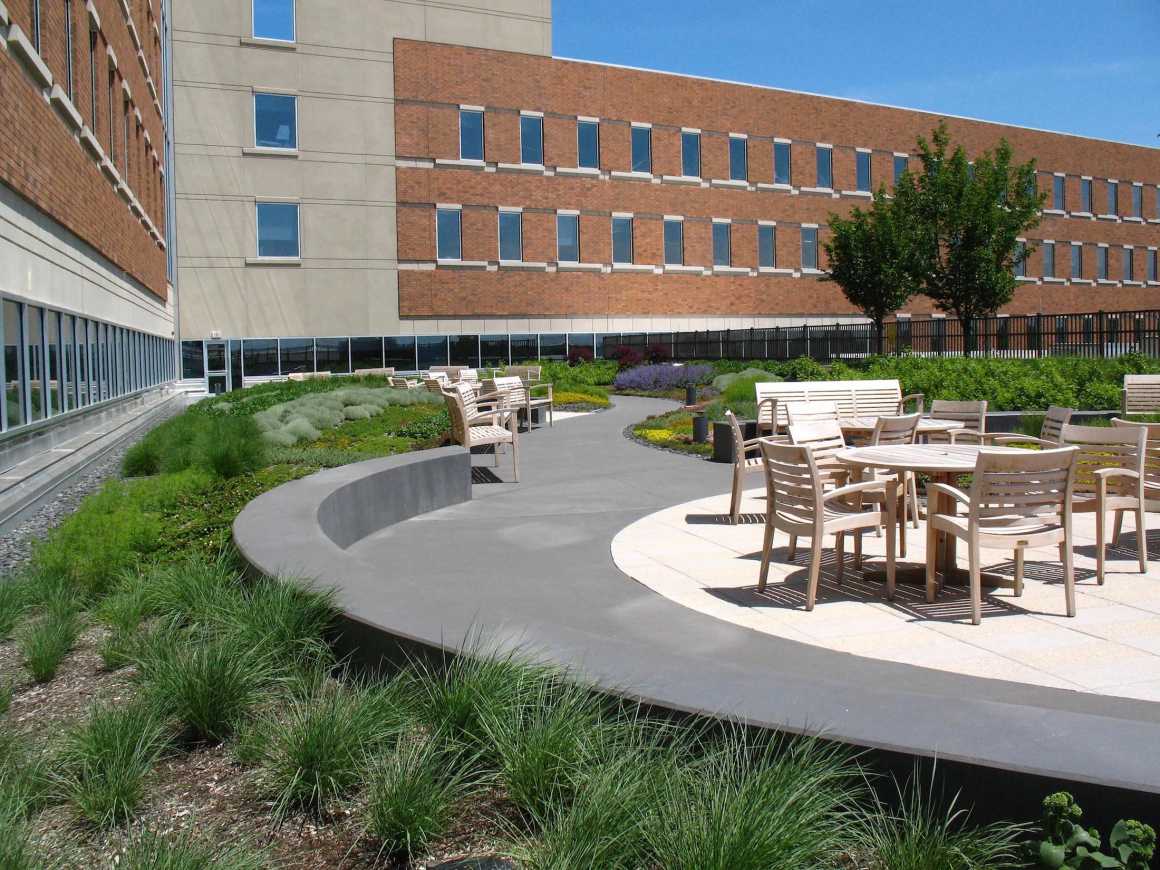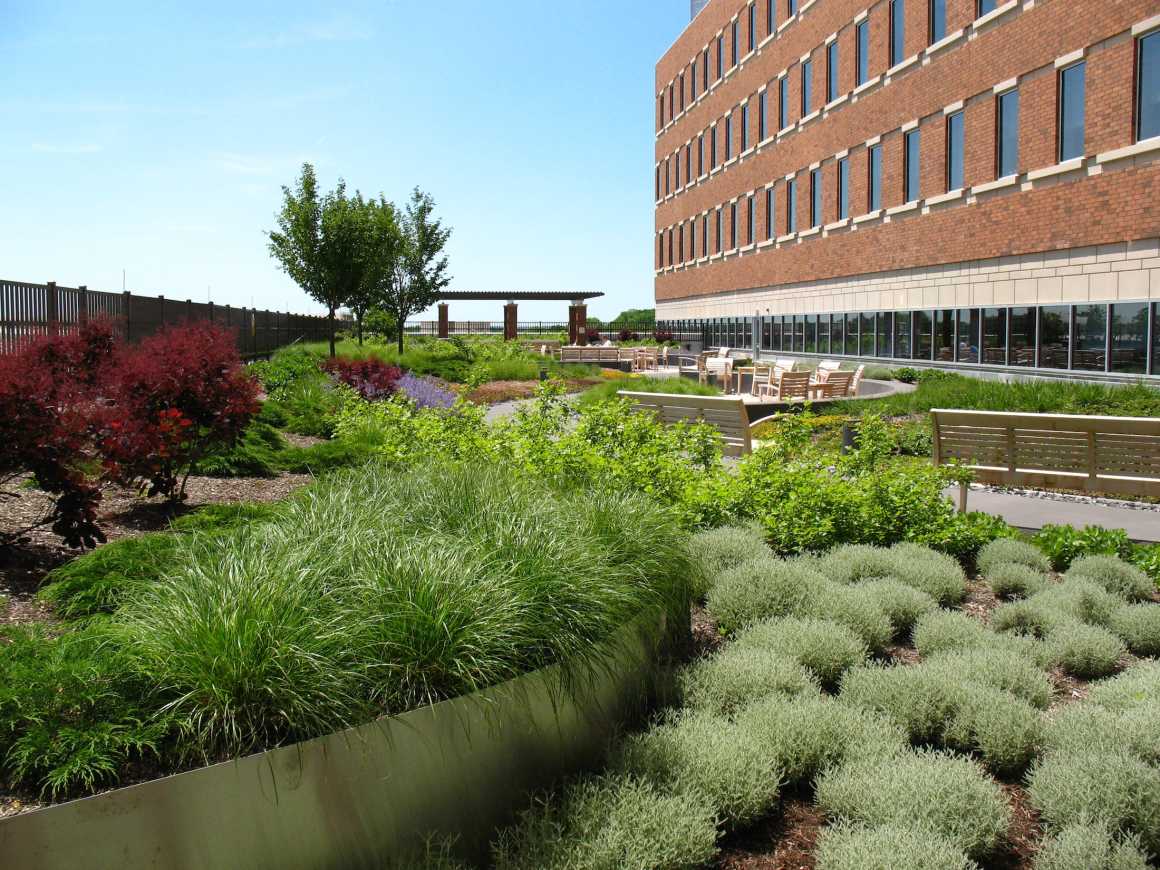 项目名称:首都健康医疗中心
地点:美国新泽西州霍普威尔镇
面积:166英亩
竣工:2011年
景观设计:Sikora Wells Appel
预算:15000000美元
摄影:Sikora Wells Appel
客户:Capital Health System
合作伙伴:Anchor Health Partners, HKS Architects, Array Architectsl, Seans Landscaping, Van Note Harvey Associates
Project Name: Capital Health Medical Center
Location: Hopewell Township, New Jersey
Area: 166-acres
Completion Date: 2011
Landscape Architect: Sikora Wells Appel
Budget: $15,000,000
Photography: Sikora Wells Appel
Client: Capital Health System
Partners: Anchor Health Partners, HKS Architects, Array Architectsl, Seans Landscaping, Van Note Harvey Associates
更多 Read more about: Sikora Wells Appel