本文由 STUDIOESTUDIO授权mooool发表,欢迎转发,禁止以mooool编辑版本转载。
Thank STUDIOESTUDIO for authorizing the publication of the project on mooool, Text description provided by STUDIOESTUDIO.
STUDIOESTUDIO:纽约的工作室Studioestudio为Missana设计了家具产品Carlo,其灵感来自乔治·德·基里科(Giorgio de Chirico)最具标志性的画作之一:意大利广场(Piazza d'Italia),建筑结构与强烈的光影表现相融合。
STUDIOESTUDIO:The New Yorker studio " Studioestudio" has designed Carlo for Missana, inspired by the " Piazza d'Italia" one of Giorgio de Chirico's most iconic paintings, in which architectural structures are juxtaposed within strong shadow light projection.
Carlo是一把直线与曲线完美协调的椅子,个性强烈却质朴。木质结构韧性强,质感柔和,造型百搭,独特的设计使得它可以相互堆叠,十分适合住宅使用。
Carlo is a chair in which the straight and curved lines show a perfect harmony to get a strong and plain item all in one. Its wooden structure makes the chair resistant and its design allows it to be stackable. The chair has a warm and perfect style suitable for contract and residential areas.
▼独特的设计使得它可以相互堆叠 Its design allows it to be stackable
▼十分适合住宅使用 Suitable for residential areas
Carlo诞生于我们从纽约前往西班牙巴伦西亚的旅途中, 在欣赏乔治·德·基里科的名画意大利广场时,我们提出了不少问题。工作室的Laura Alandes和Pablo Alabau总是在想:哪个影子会离开这幅画?它要去哪里?它去干什么?它又要在哪里停留?为了契合这幅画的意境,Clap工作室选择在一个安静平和的图书馆来展示Carlo,在这个空间,仿佛时间都静止了。
"We developed Carlo during our numerous trips between New York and Valencia Spain in which we tried to answer all the questions arising from the mere remarks while admiring "The Piazza d'Italia" painting". Laura Alandes and Pablo Alabau at Studioestudio can't stop wondering: "Whose is the shadow leaving the scene? Where is it going? What is it going to read? Where is it going to sit down?" As Giorgio de Chirico expresses in his painting, Clap Studio has selected a timeless room, a calm and peaceful library to have Carlo displayed.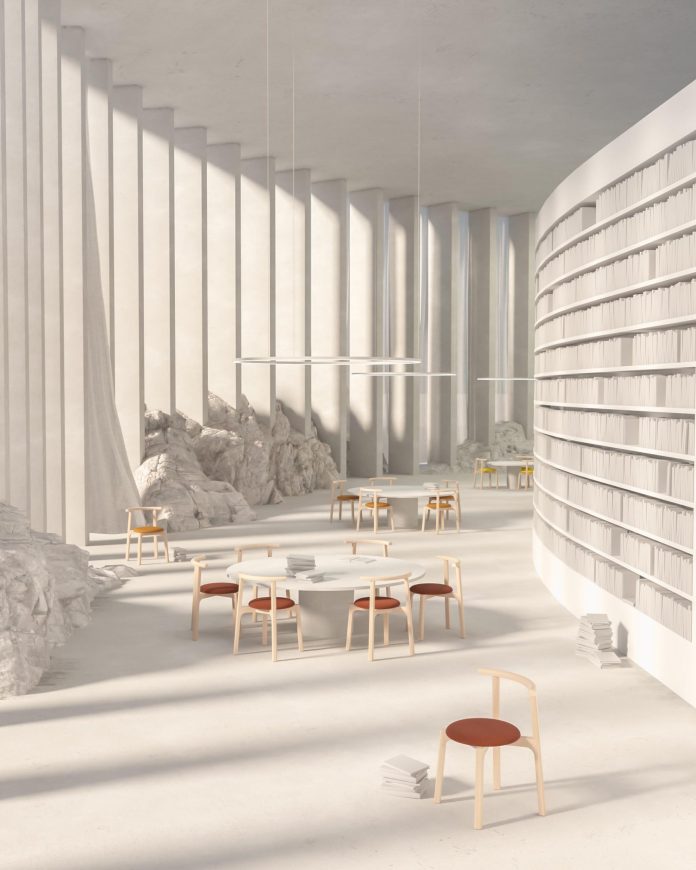 ▼细节图 Details
▼颜色 Colours
产品名称:Carlo
产品设计:STUDIOESTUDIO
艺术指导:Clap Studio
3D艺术家:Mike Fernández
摄影:Ángel Segura
Project name: Carlo
Product design: STUDIOESTUDIO
Art direction: Clap Studio
3D artist: Mike Fernández
Photography: Ángel Segura
更多 Read more about: STUDIOESTUDIO