本文由 WISTO纬图设计机构 授权mooool发表,欢迎转发,禁止以mooool编辑版本转载。
Thanks WISTO for authorizing the publication of the project on mooool, Text description provided by WISTO.
纬图设计机构:项目设计充分尊重场地条件,力求还原历史印记,塑造"最美东园",再现金陵园林胜景。通过营造礼仪人文氛围浓厚的空间序列,引导人们层层深入"新东园"的叙事画卷,品味山水间的东方诗意。
WISTO:The design shows a great respect on natural settings and cultural legacy of the site and attempts to honor the regional landscape quality and restore the Oriental Garden, the most beautiful garden in history recorded in ancient Chinese books. By establishing a spatial sequence with a strong ambiance of etiquette and humanity, people are led to get immersed in the poetic narrative of a new Oriental Garden.
总平面图  Master Plan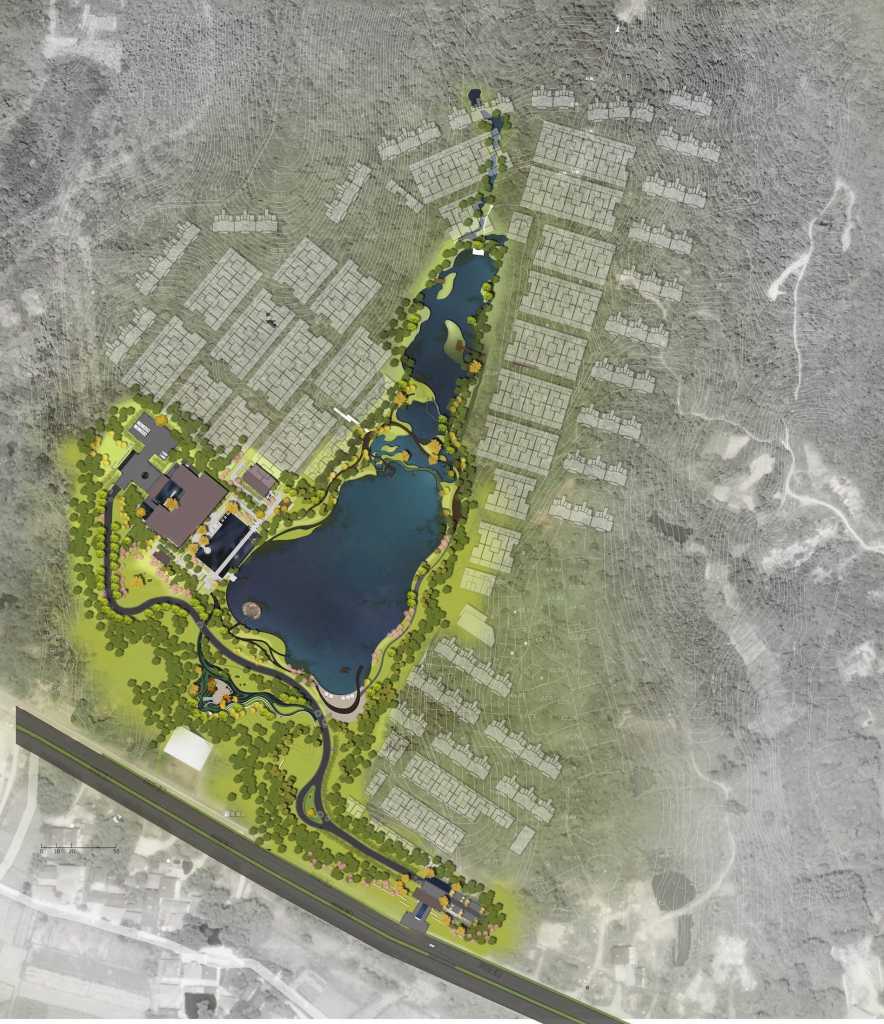 项目名称:南京新城·源山展示区
项目位置:南京仙林
业主单位:南京新城控股
景观设计:纬图设计机构
用地面积:12万㎡
展示区景观面积:5.3万㎡
建成时间:2017年
Project name: Demonstration Area of Yuanshan Villa in Nanjing
Project location: Xianlin, Nanjing, China
Client: SEAZEN
Landscape design: WISTO
Land area: 120,000 ㎡
Landscape of the demonstration area: 53,000 ㎡
Completion date: 2017
更多:WISTO纬图设计机构