本文由MSLA授权mooool发表,欢迎转发,禁止以mooool编辑版本转载。
Thanks MSLA for authorizing the publication of the project on mooool, Text description provided by MSLA.
MSLA:美国福特希尔学院开始在全校范围内对其日益恶化的景观进行翻新时,在设计上所面对的挑战是巨大的:要在不破坏原有设计的情况下,重建一个占地122英亩的校园景观,为21世纪的空间融入现代化。
MSLA:When Foothill College began a campus-wide renovation of its deteriorating landscape, the design challenge was significant: reconstruct a 122-acre, award-winning campus in a manner that didn't destroy the dignity of the original design, yet modernized the spaces for the 21st century.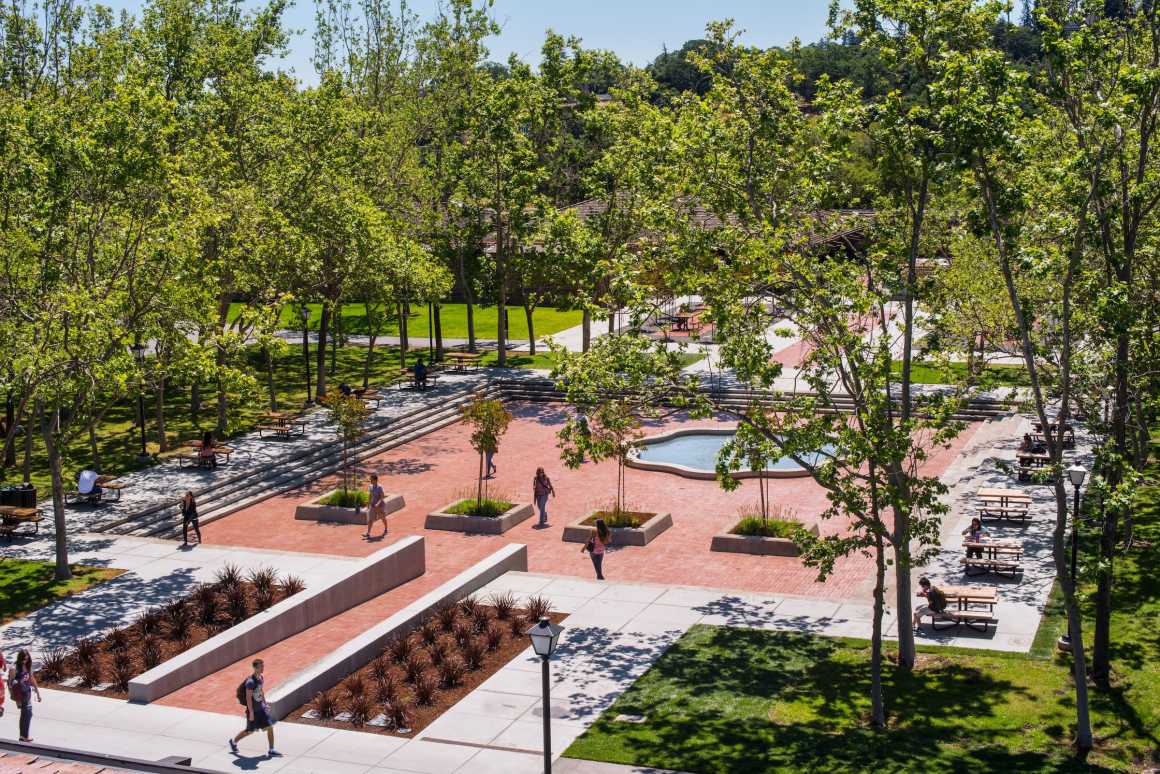 ▼平面图 Master plan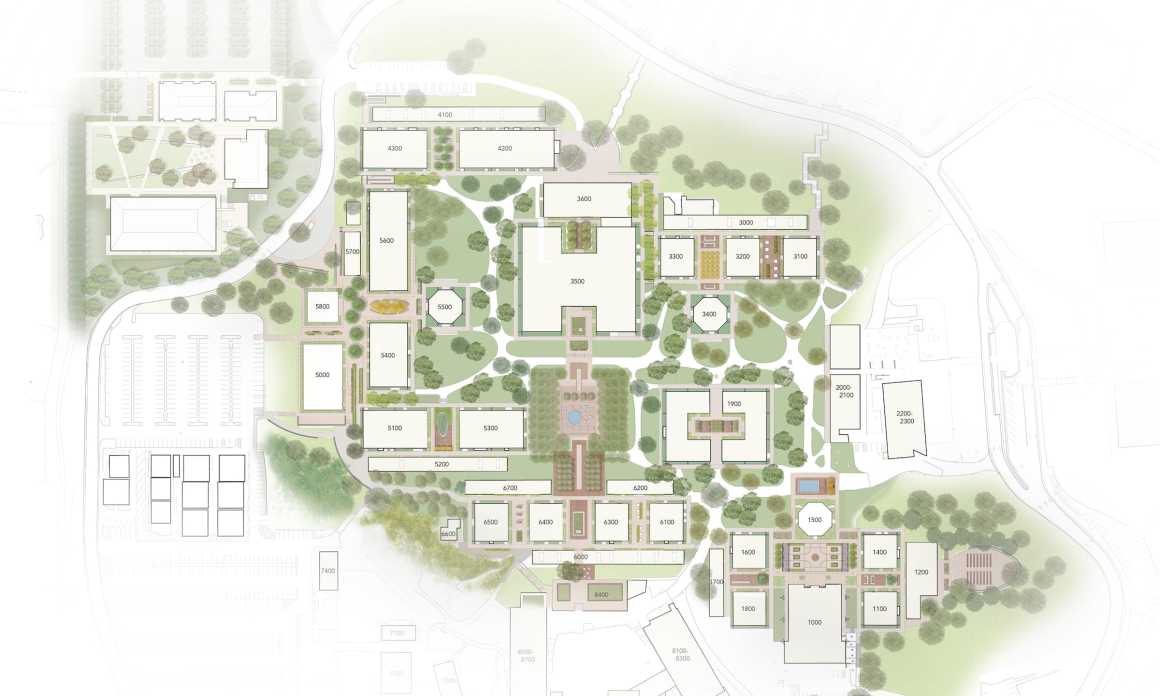 这所大学除了需要修葺和翻新之外,还缺乏促进课外学习的社交空间。我们的解决方案在平衡修复和改造的同时提高了校园的可持续性标准。为更好地服务于师生,我们延续了原有的设计方式,每个庭院都有一组独特的材料。最终形成了这个超越历史规划影响力的新生地标性校园。
Beyond needing repairs and code updates, the college lacked social spaces to encourage learning outside the classroom. The solution balanced restoration and redesign while elevating the campus' sustainability standards. In keeping with the original design approach, a family of materials were uniquely composed within each court to best serve the academic programs. The result is a rejuvenated landmark campus that honors an influential historic vision.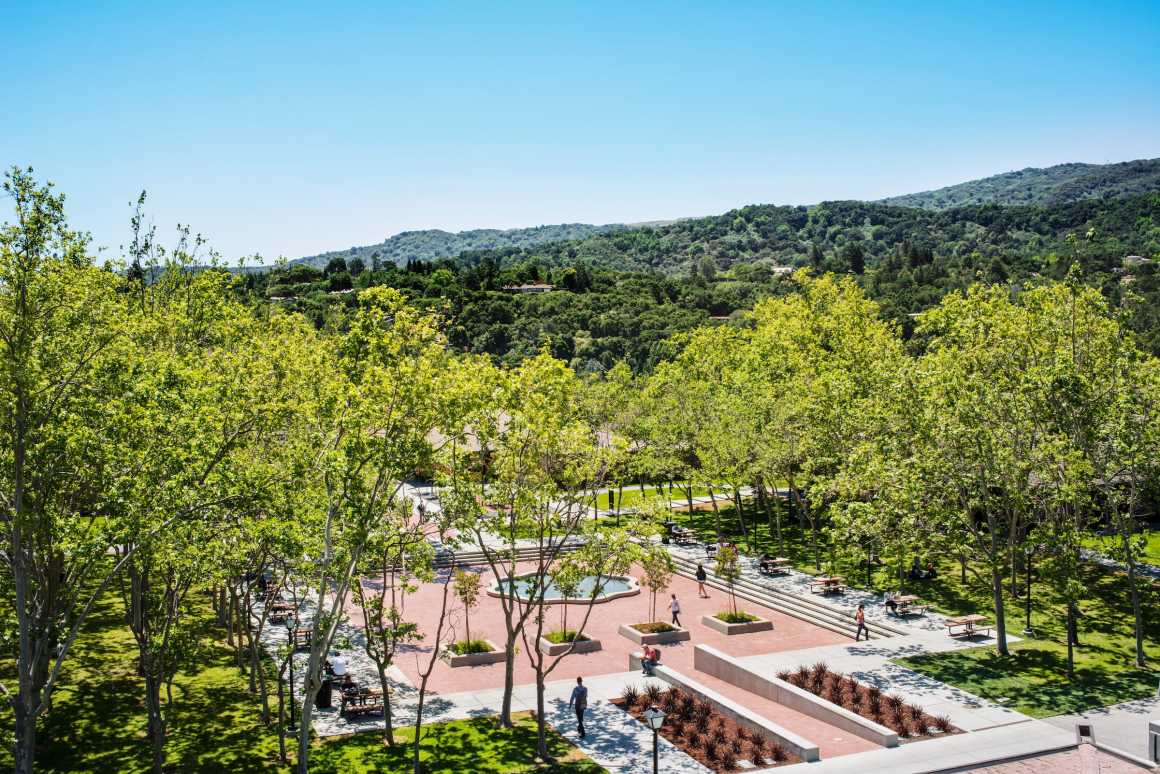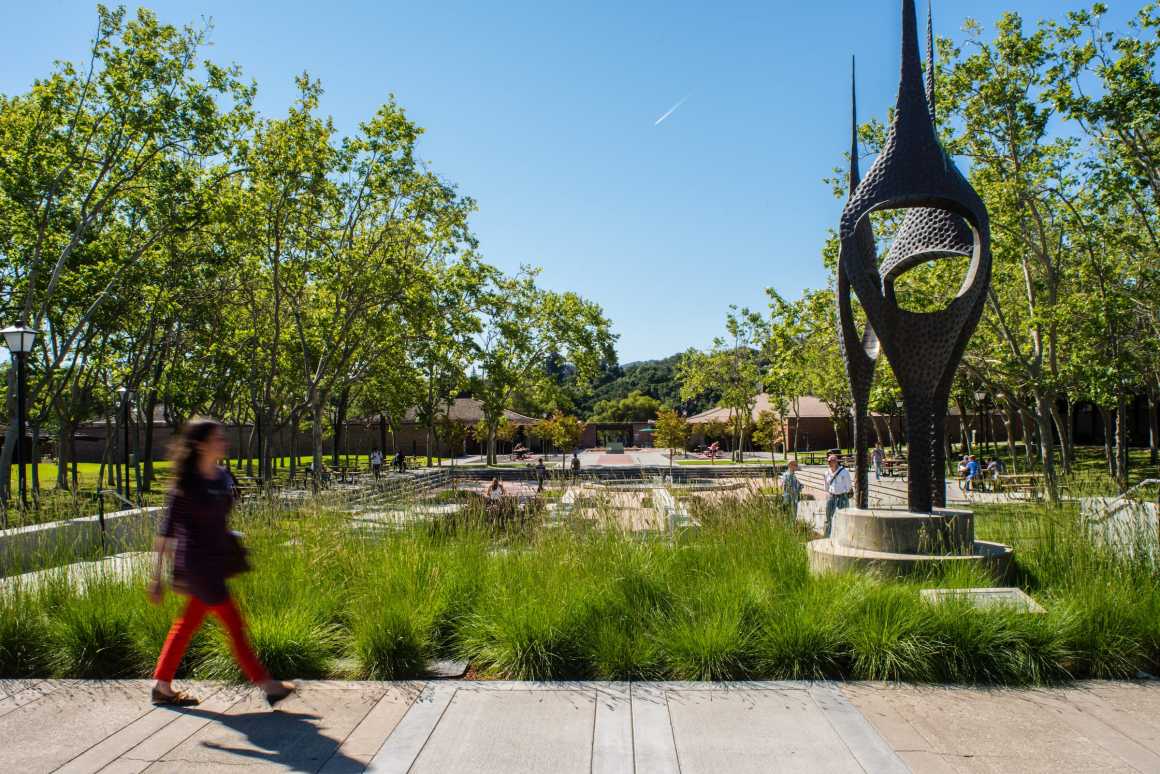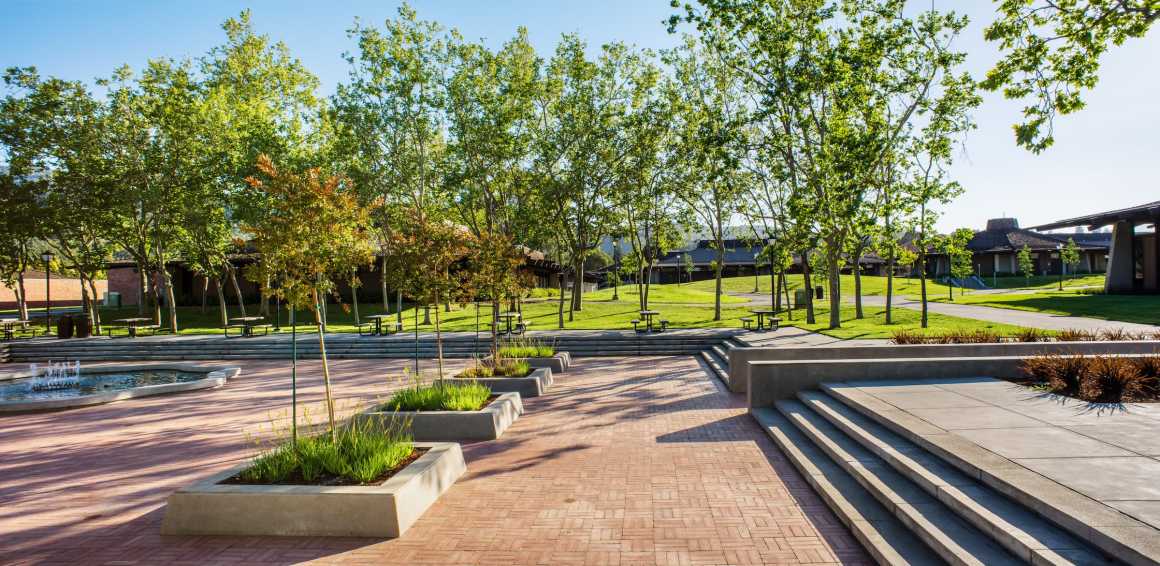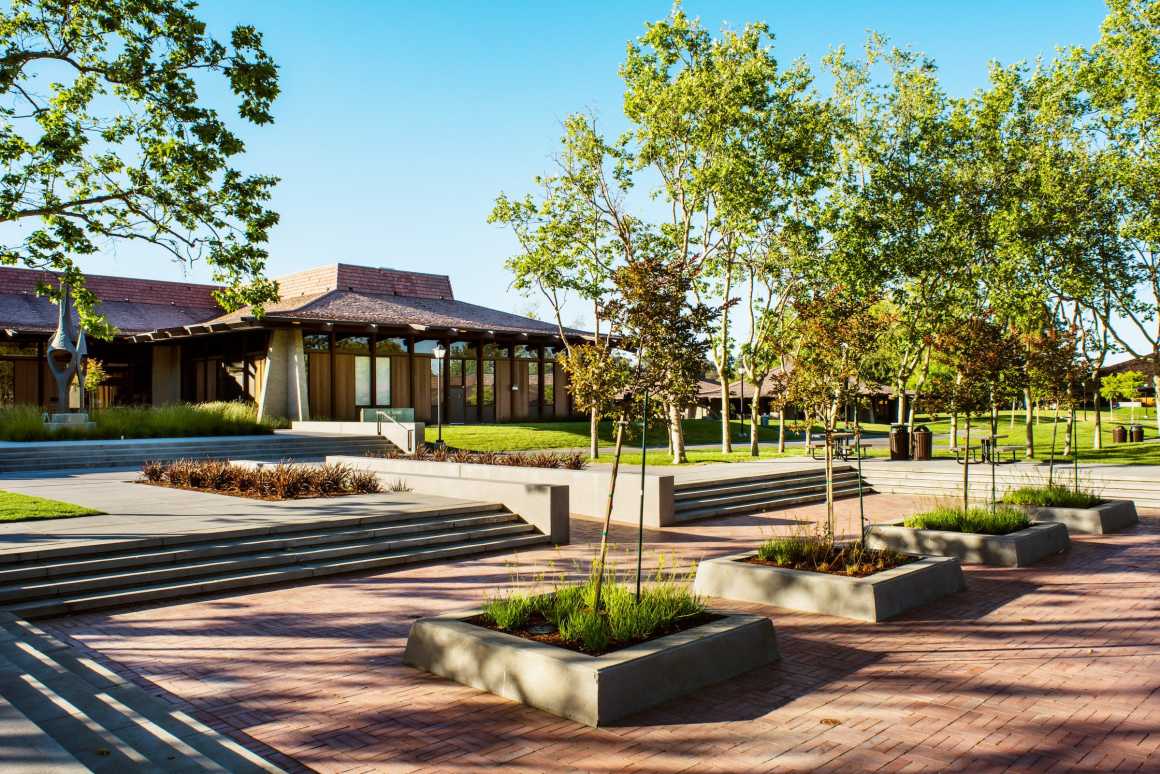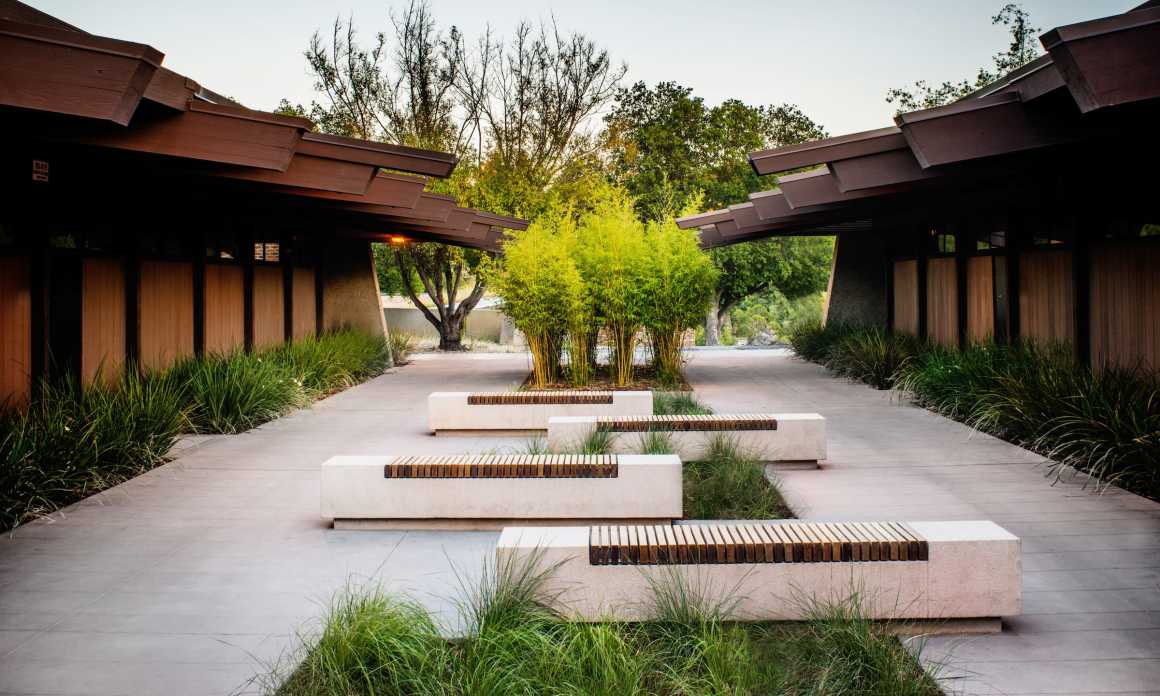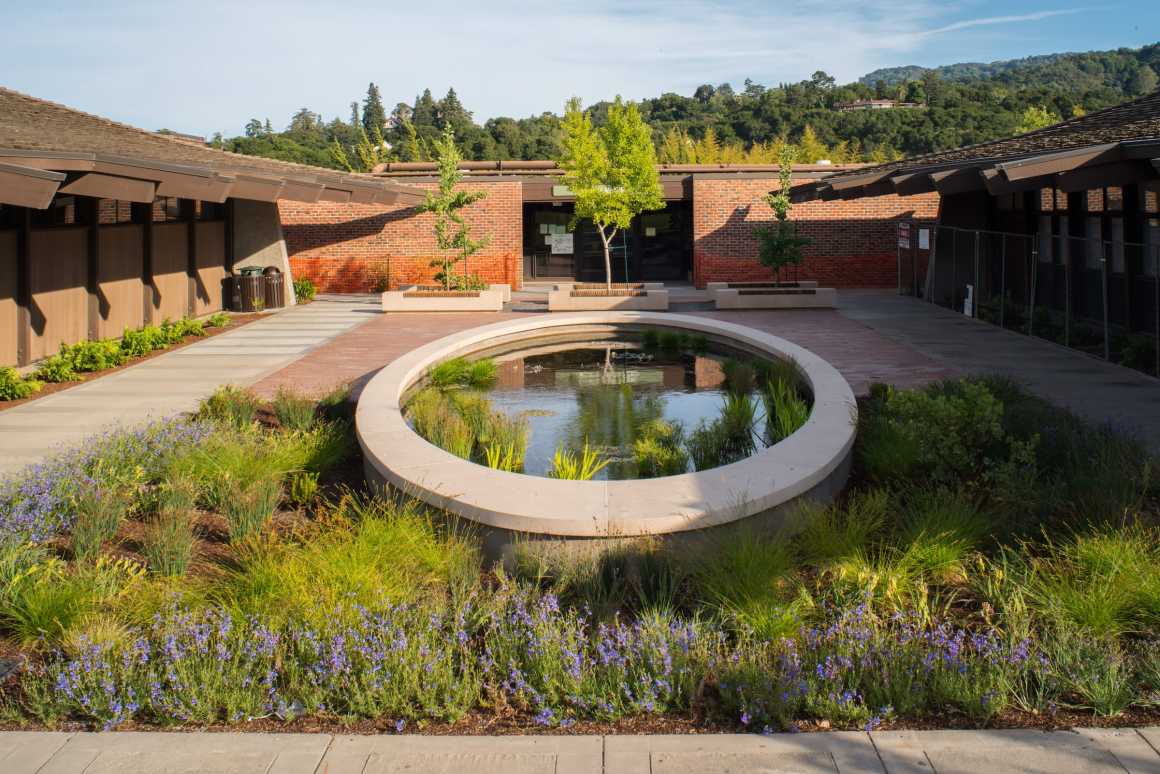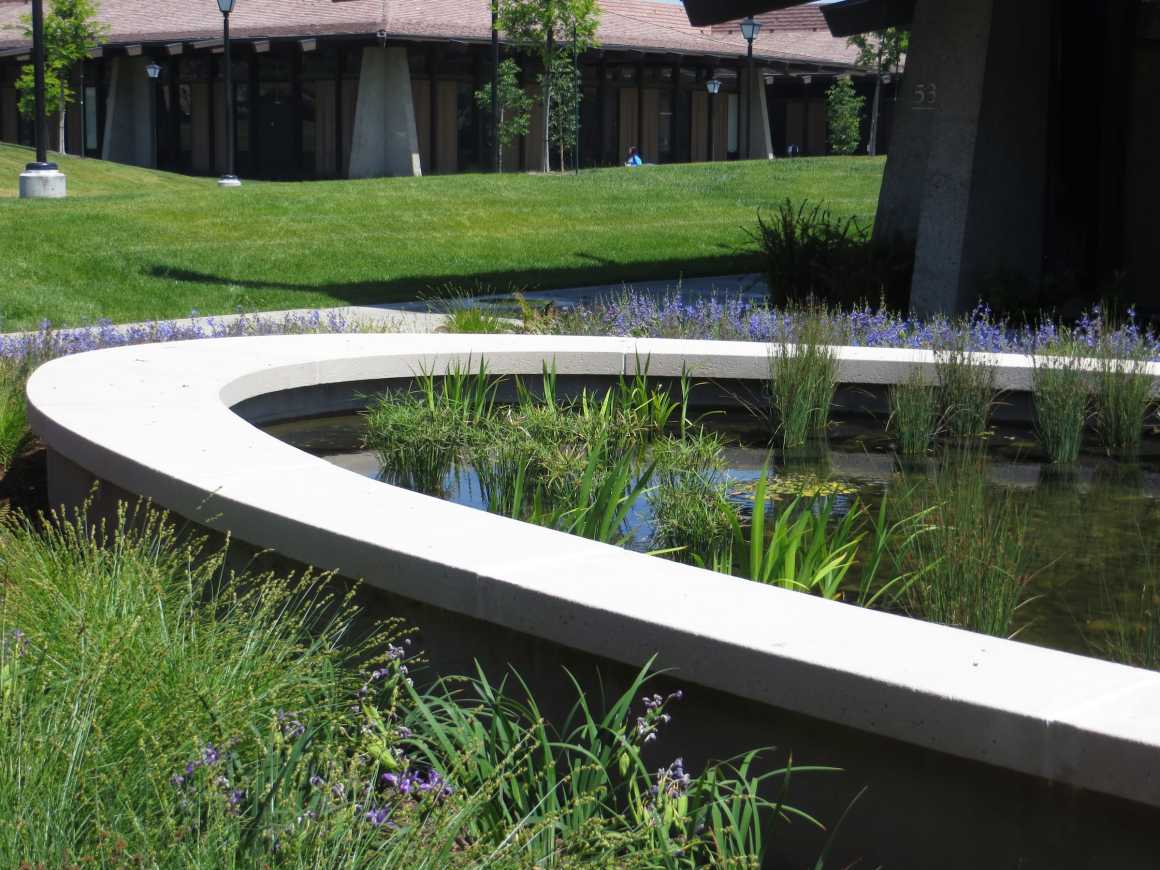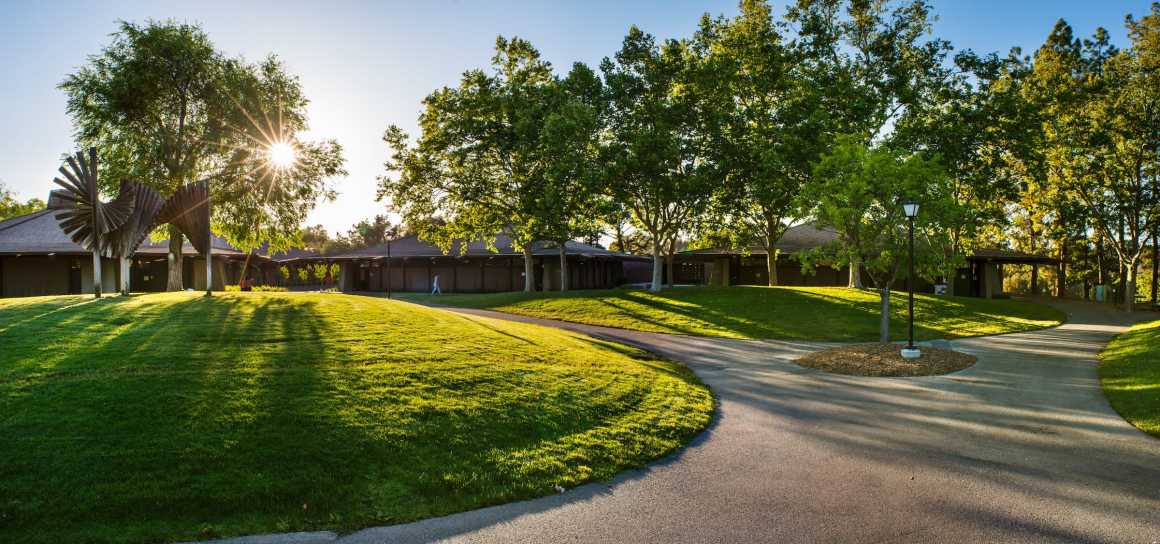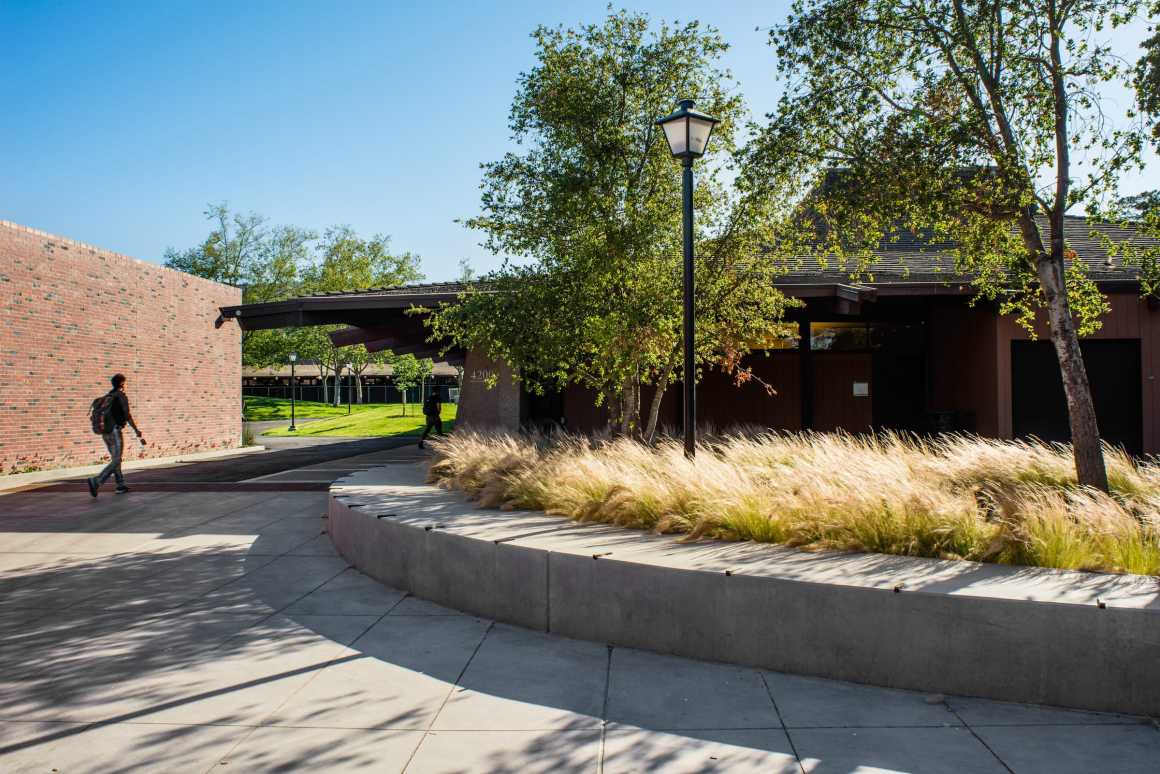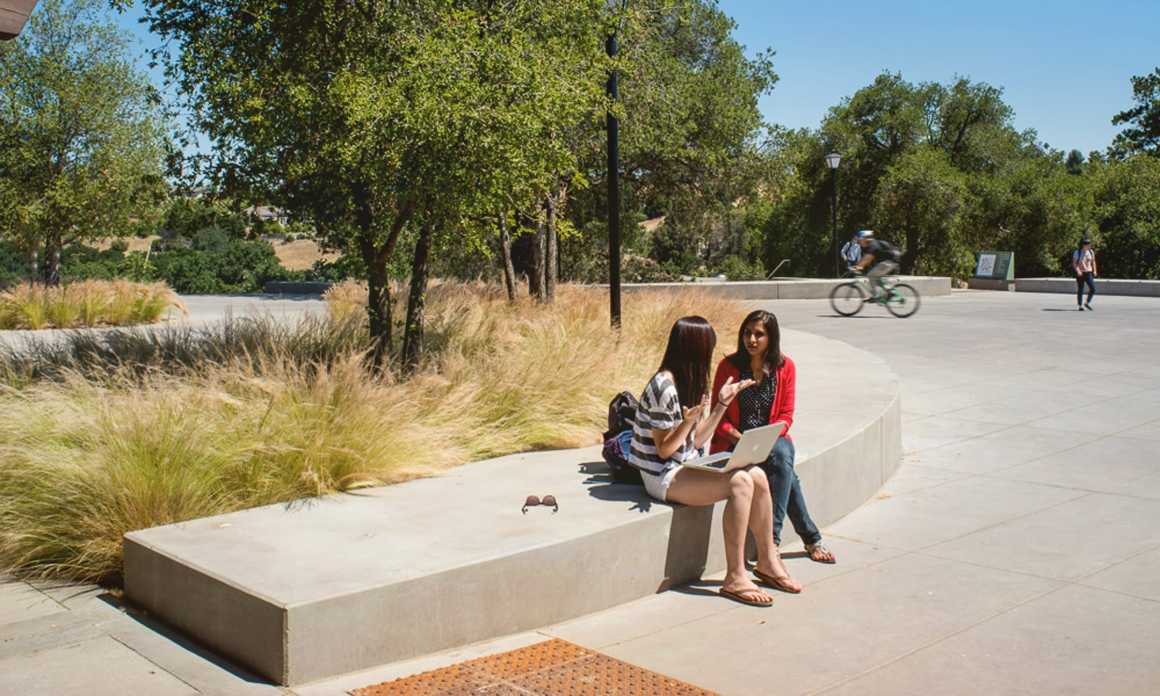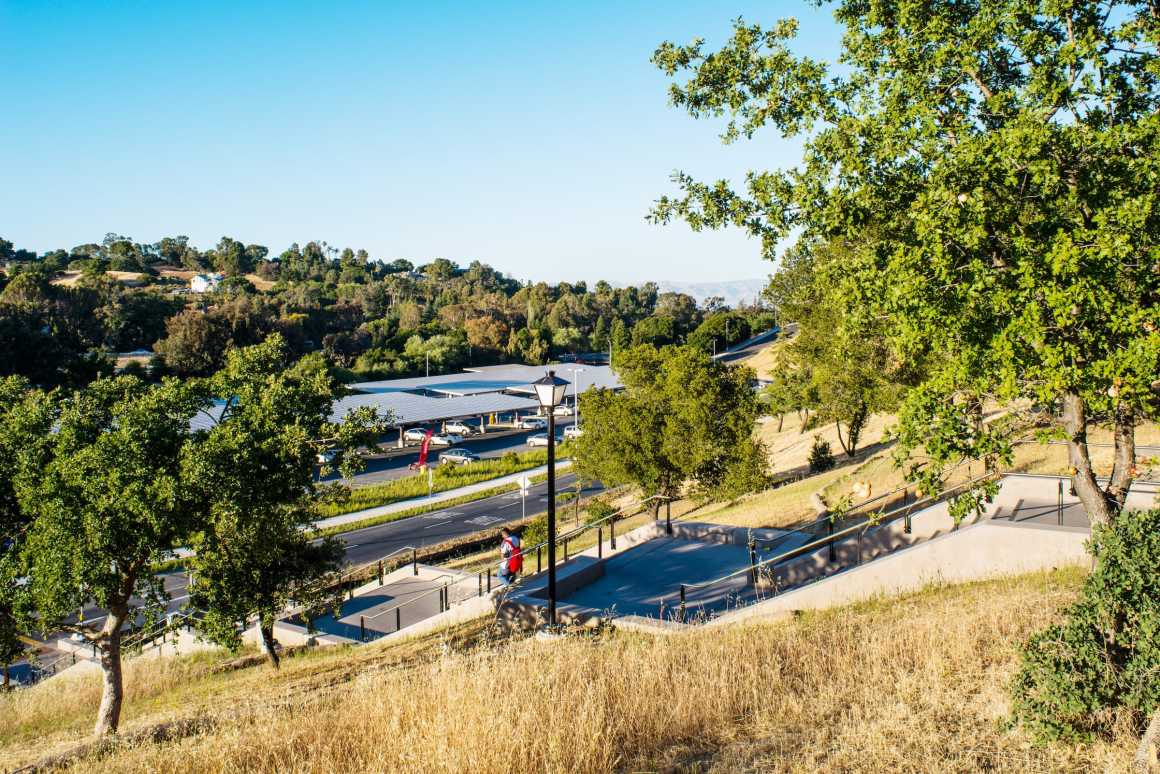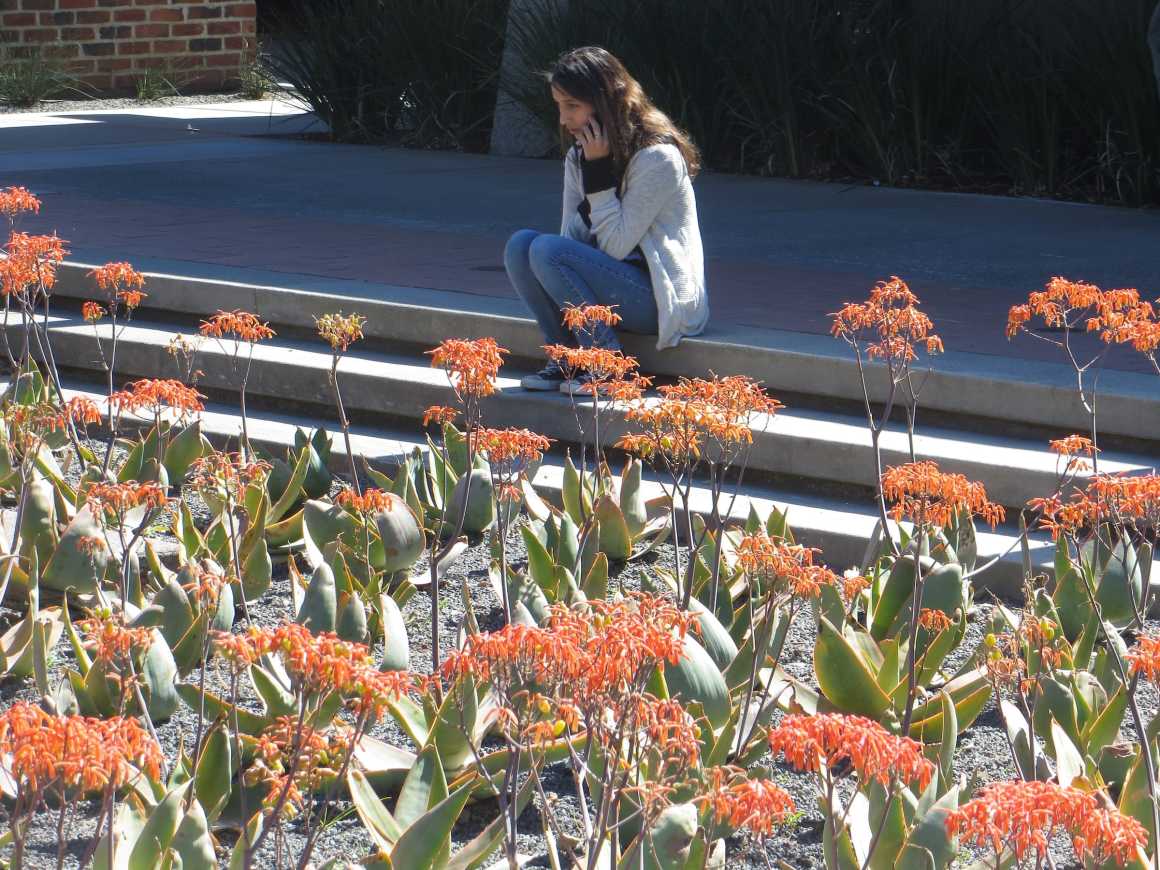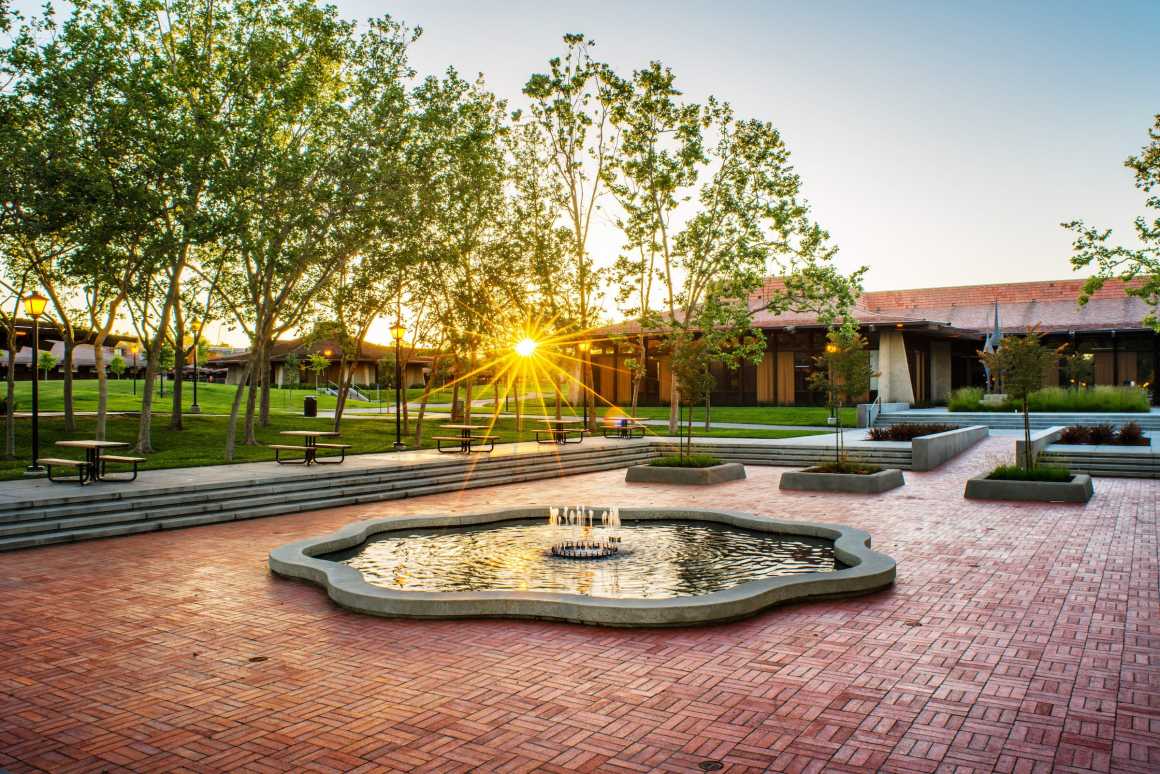 项目名称:福特希尔学院
地点:加州洛斯阿尔托斯
客户:Foothill De Anza社区大学行政区
建筑:WRNS Studio
完成年份:2013年
预算:800万美元
获奖:2014年NCC-ASLA荣誉奖
Project name: Foothill College
Location: Los Altos, California
Client: Foothill De Anza Community College District
Architect: WRNS Studio
Date: 2013
Budget: $8,000,000
Awards: 2014 NCC-ASLA Honor Award
更多 Read more about:MSLA