本文由 GREENBOX 授权mooool发表,欢迎转发,禁止以mooool编辑版本转载。
Thanks GREENBOX for authorizing the publication of the project on mooool, Text description provided by GREENBOX.
GREENBOX:德国曼海姆市汉斯-格鲁克斯坦公园里的这座以大树和草坪为特色的三角形公园绿地,旨在为周围的城区提供休闲、娱乐和休闲服务。我们的任务是在向格鲁斯坦街区过渡的过程中界定城市边缘的同时,使它们互相融合。
GREENBOX:Characterised by large trees and lawn, the triangular park at Hanns-Glückstein-Park is intended to serve the surrounding urban areas for leisure, play and recreation. The task is to define the urban edge in the transition to the Glückstein quarter and to intertwine it at the same time.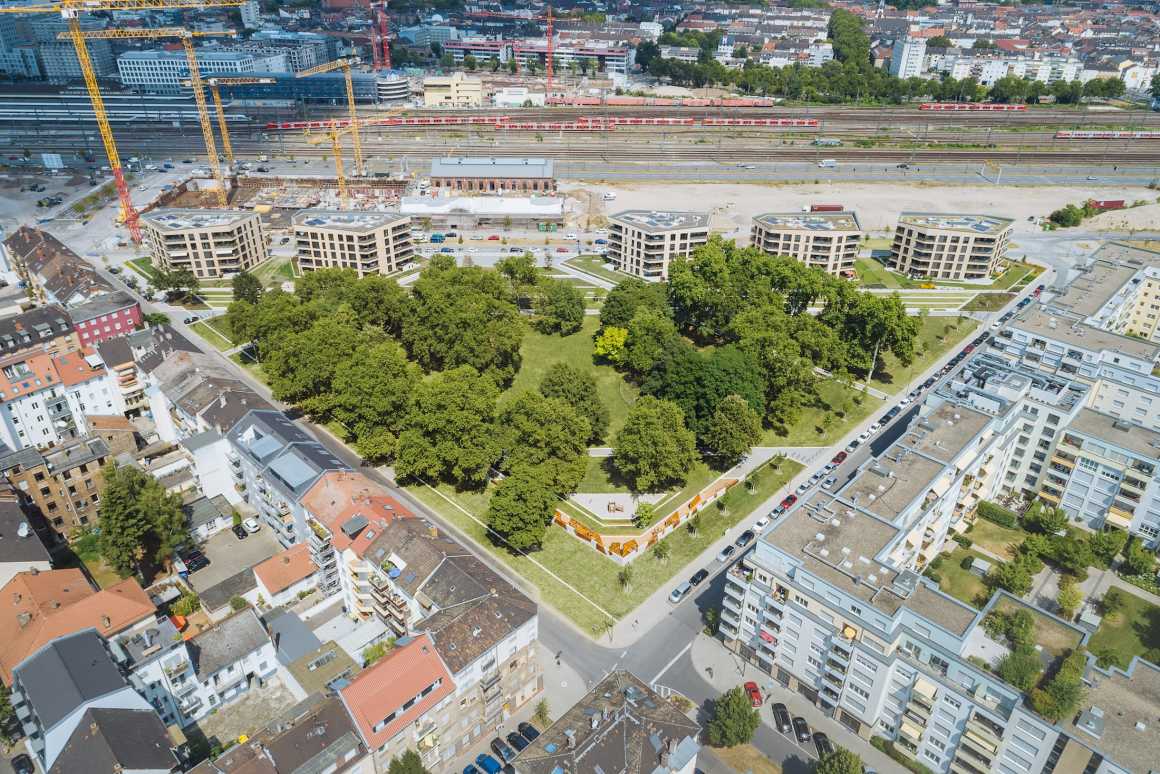 为了在格鲁斯坦街区南侧继续延续该城市特色,我们开发了一种别墅形式的新型住宅区,形成了一个面向街道的清晰的边缘场地,并通过一个对着厂房建筑类似于窗户的开口,界定了"通往公园的入口"。从公园到历史悠久的厂房/发动机的视角和视觉联系,以及周围建筑的线条决定了新建筑的边缘。朝向街道的别墅,以一个整体形式出现;而朝着公园方向的别墅,则似乎是随性又有趣的。
To extend the urban character to the south of Glückstein alley, a new residential area in form of villas, has been developed. This creates a clear edge towards the street and defines a "gateway to the park" through a window-like opening opposite to the workshop building. The view angles and visual links from the park to the historic ensemble of workshop buildings/engine as well as the lines of the surrounding buildings determine the edges of the new architecture. Towards the street, the villas appear as one entity; towards the park, they seem to be random and playful.
▼公园平面图 Master Plan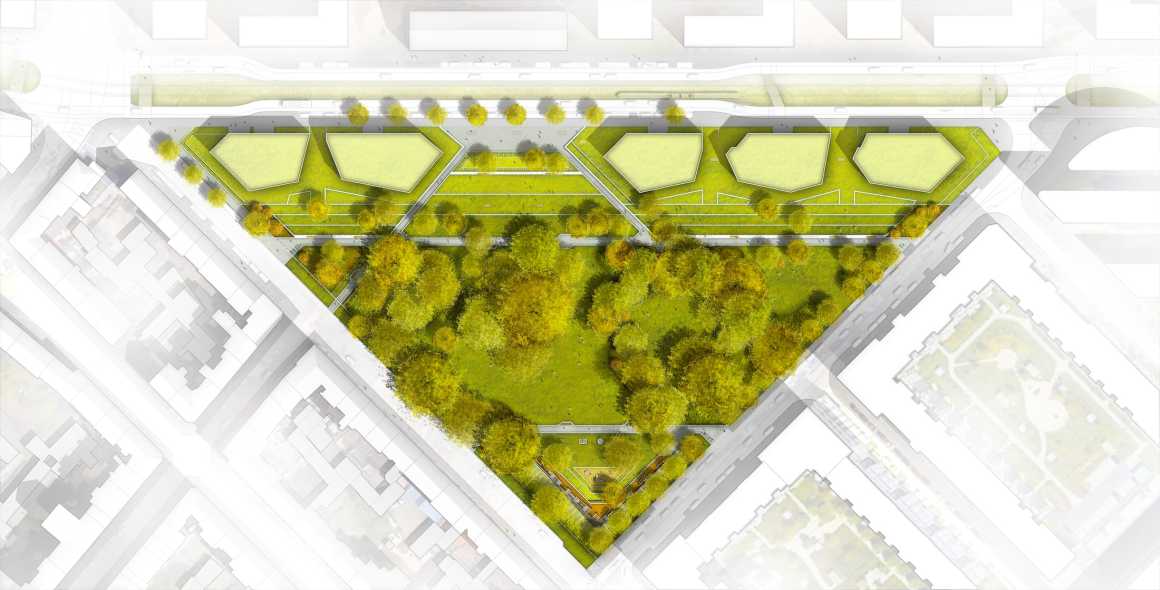 ▼公园效果图 Perspective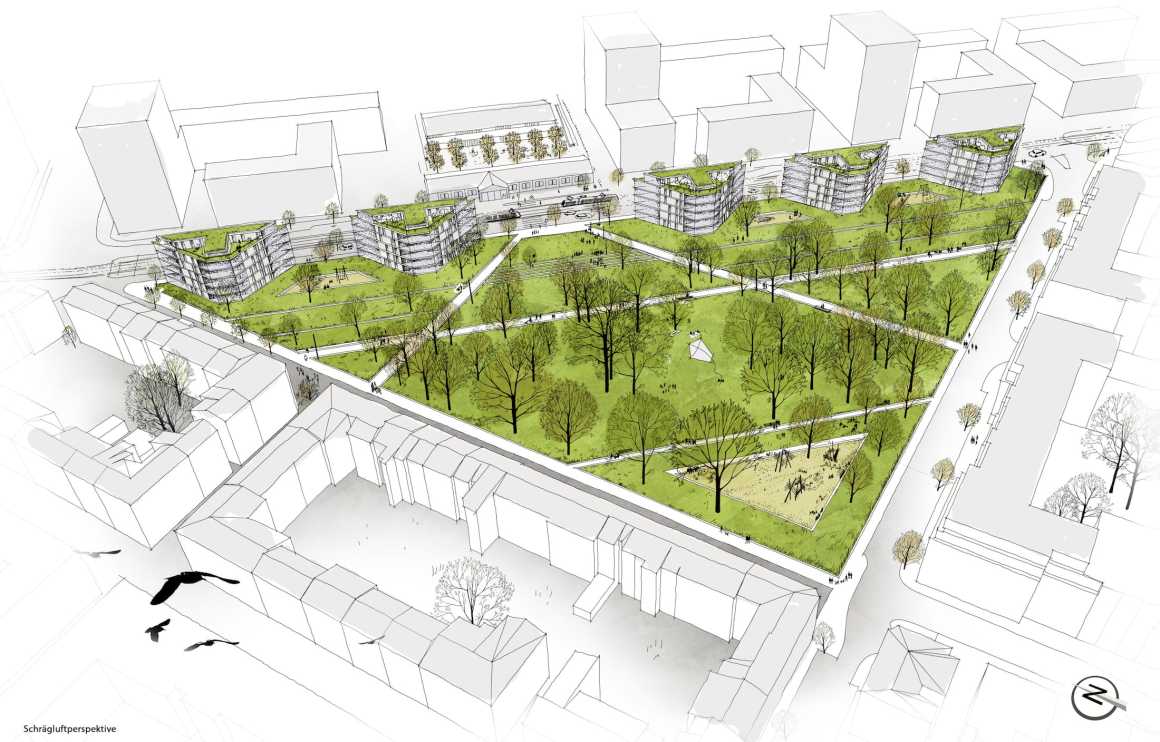 ▼公园实景 The Park View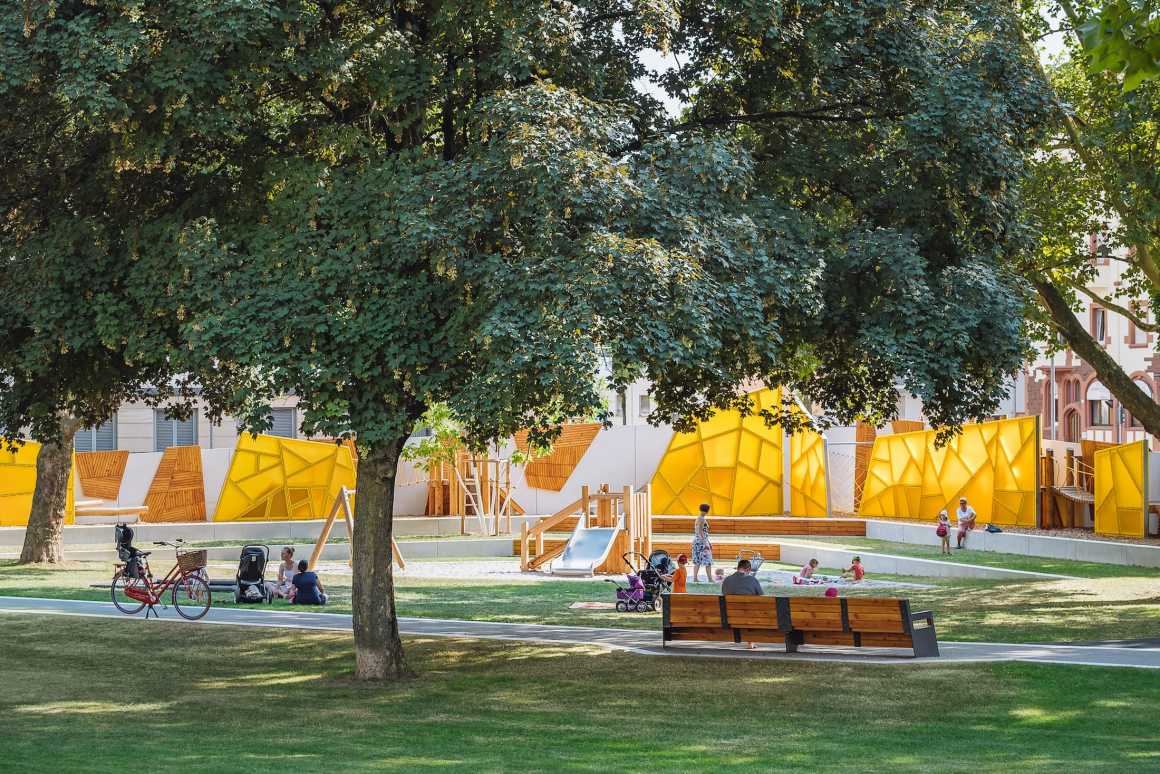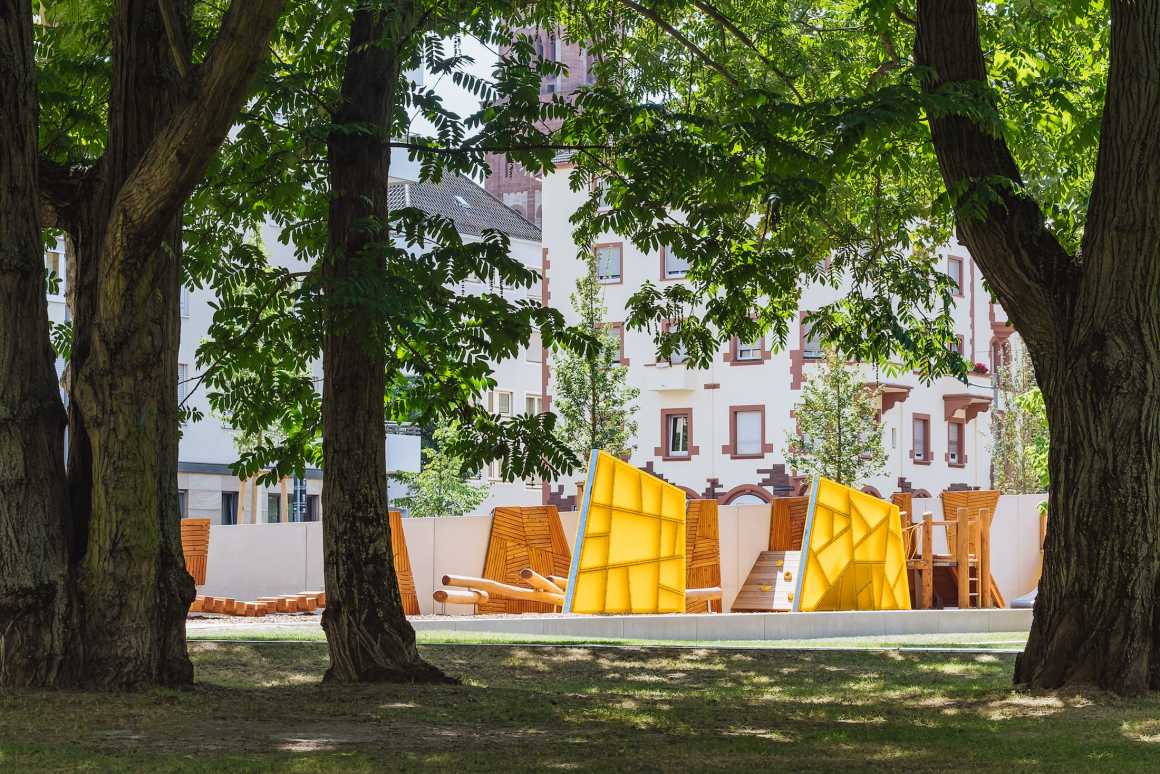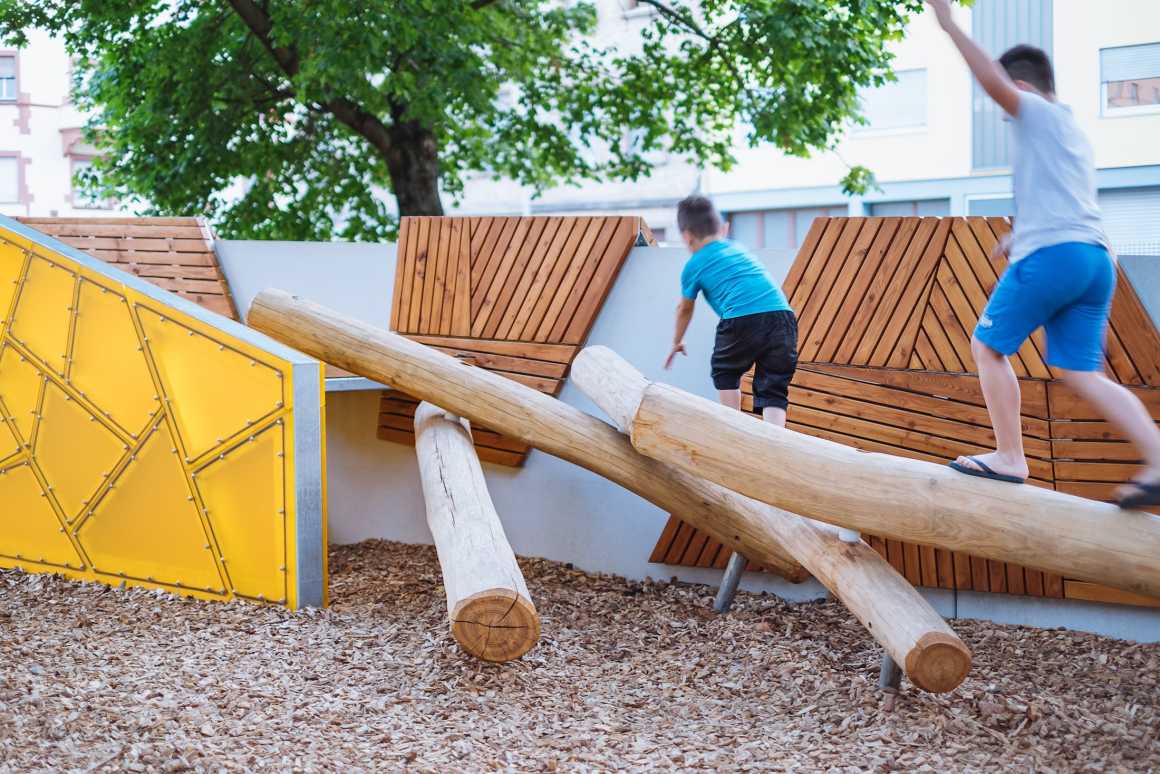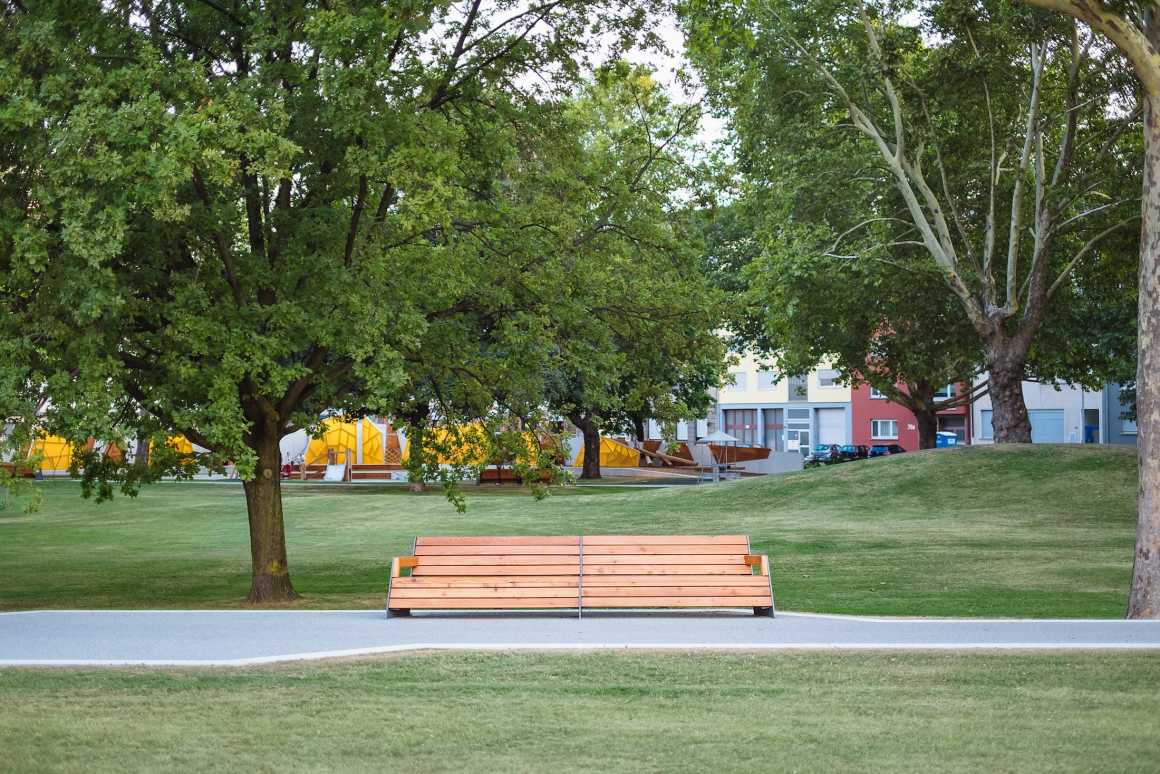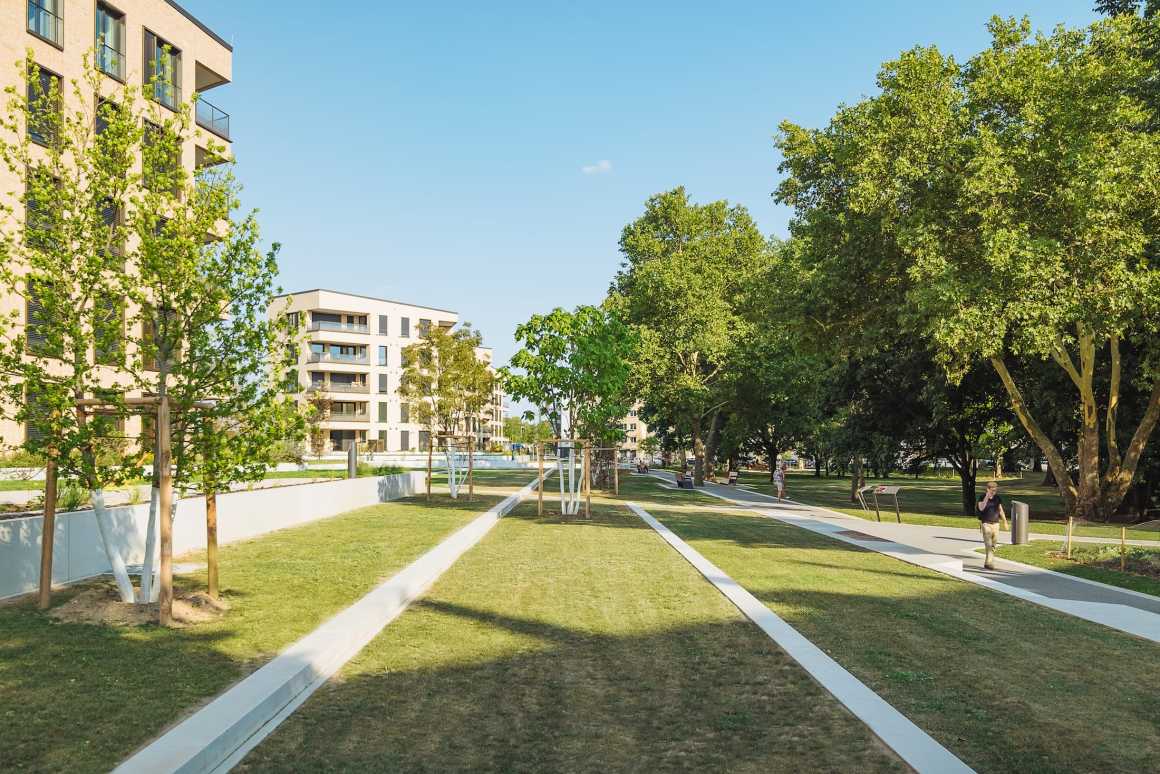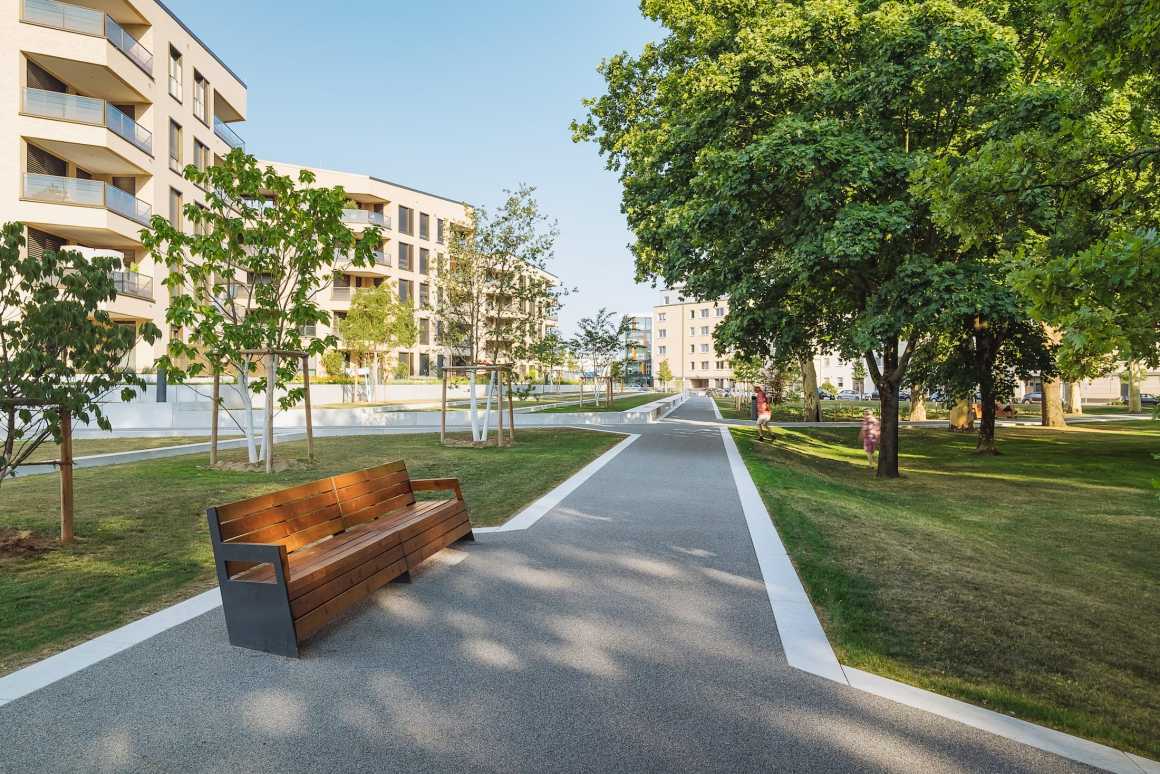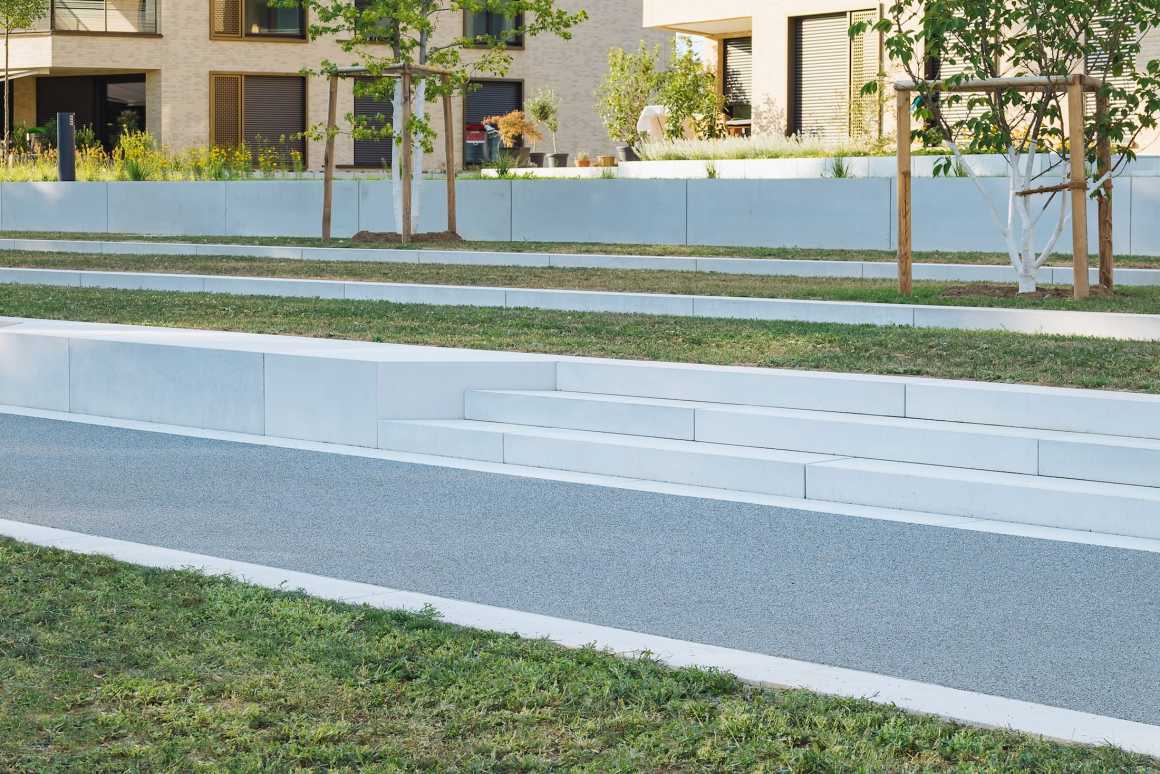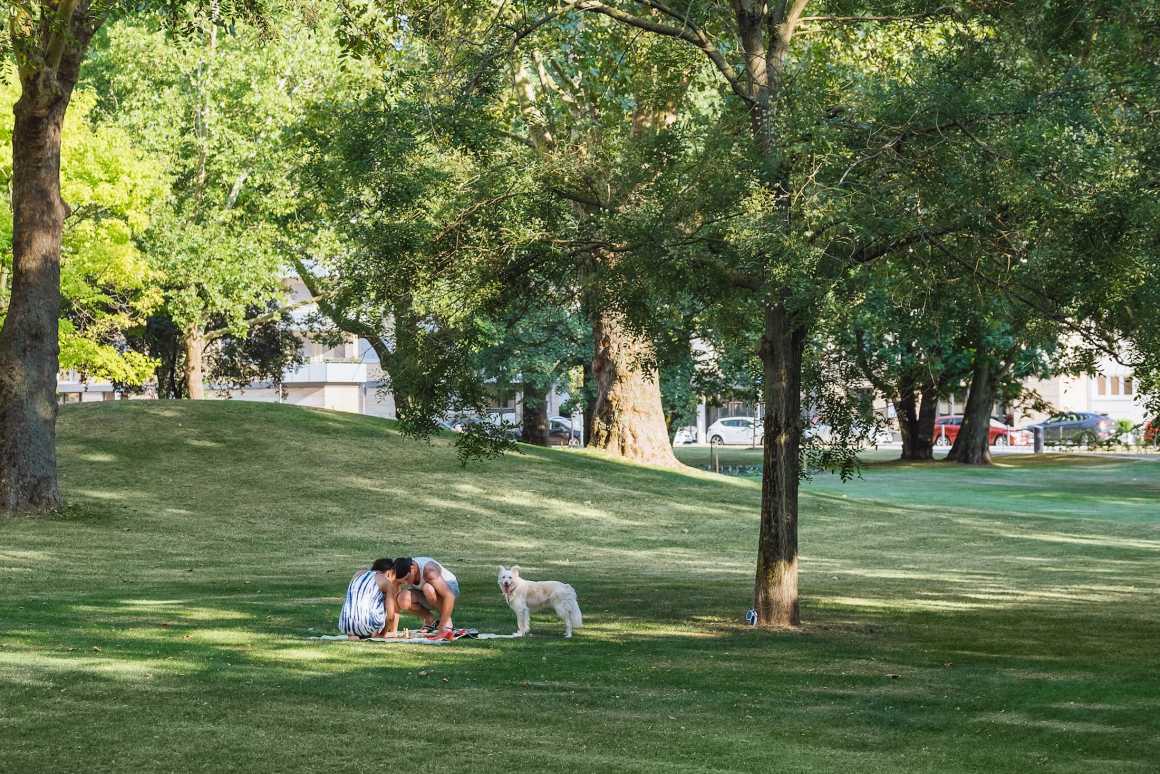 ▼公园效果图 Perspective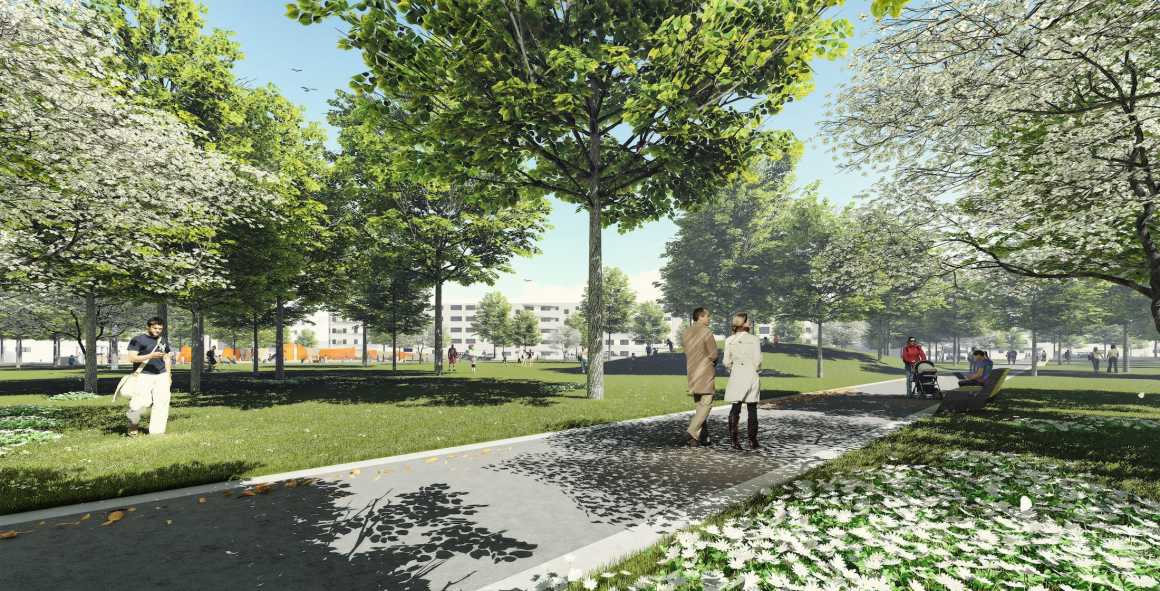 项目地点:德国 曼海姆
客户:曼海姆市
项目合作伙伴:ERCAN AĞIRBAŞ FRIENDS, GELSENKIRCHEN
总建设成本:190万欧元
规划建设期:2014年06月- 2018年
比赛:PRICE REALISATION COMPETITION
Location: Mannheim
Client: City of Mannheim
Project Partner: ERCAN AĞIRBAŞ FRIENDS, GELSENKIRCHEN
Total Construction Costs: 1.9 Million €
Planning and Construction Period: 2014-06/2018
Competition: PRICE REALISATION COMPETITION
更多 Read more about: GREENBOX Landschaftsarchitekten