本文由DUNCAN & GROVE授权mooool发表,欢迎转发,禁止以mooool编辑版本转载。
Thank DUNCAN & GROVE for authorizing the publication of the project on mooool, Text description provided by DUNCAN & GROVE.
DUNCAN & GROVE:希佛城堡(Hever Castle)位于肯特郡希佛,被列为一级保护建筑,是安妮·伯林(Anne Boleyn)童年时期居住的房屋。Duncan&Grove设计并建造了这个大型定制游乐场。设计团队制作了详细的3D模型,咨询了工程师、建筑顾问、游戏检查员和考古学家,以确保游戏城堡结构合理并符合建筑法规,这样孩子们才能安全地玩耍。地基工程也是在不破坏任何历史文物的前提下进行的。
DUNCAN & GROVE:Hever Castle is the Grade 1 listed childhood home of Anne Boleyn located in Hever, Kent. Duncan & Grove design and built this large bespoke playground. We produced a detailed 3D model, appointed an engineer, building consultant, play inspector and archaeologist to ensure the castle was structurally sound, complied with building regulations, was play safe, and the foundation works were conducted in a manner that protected any potential historical artefacts.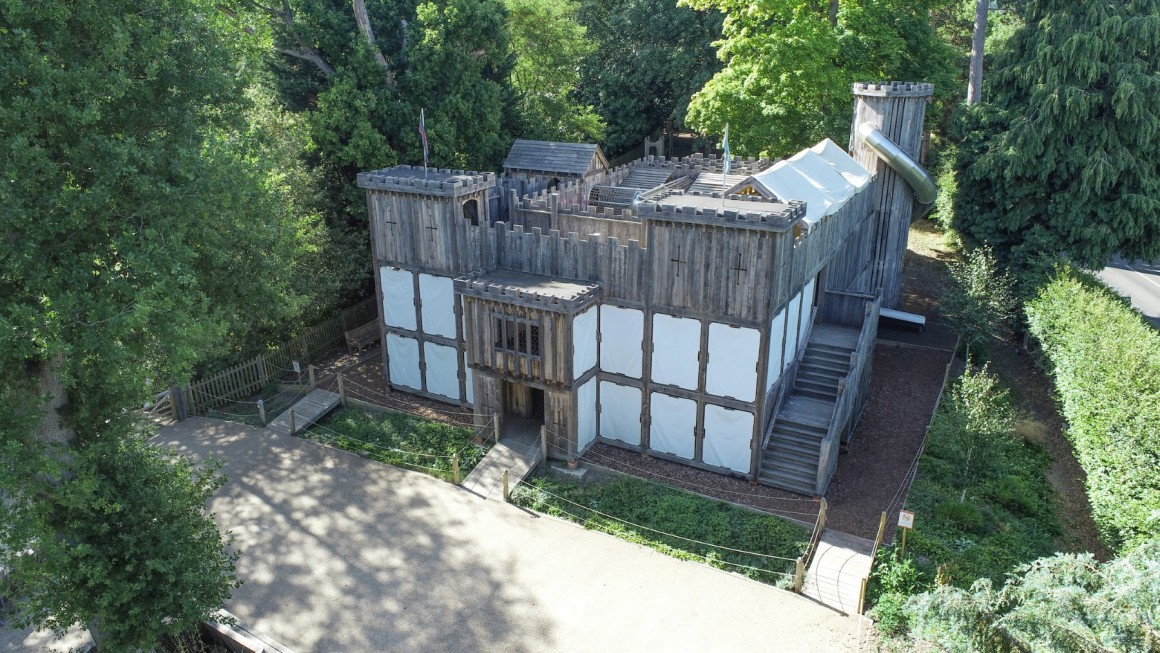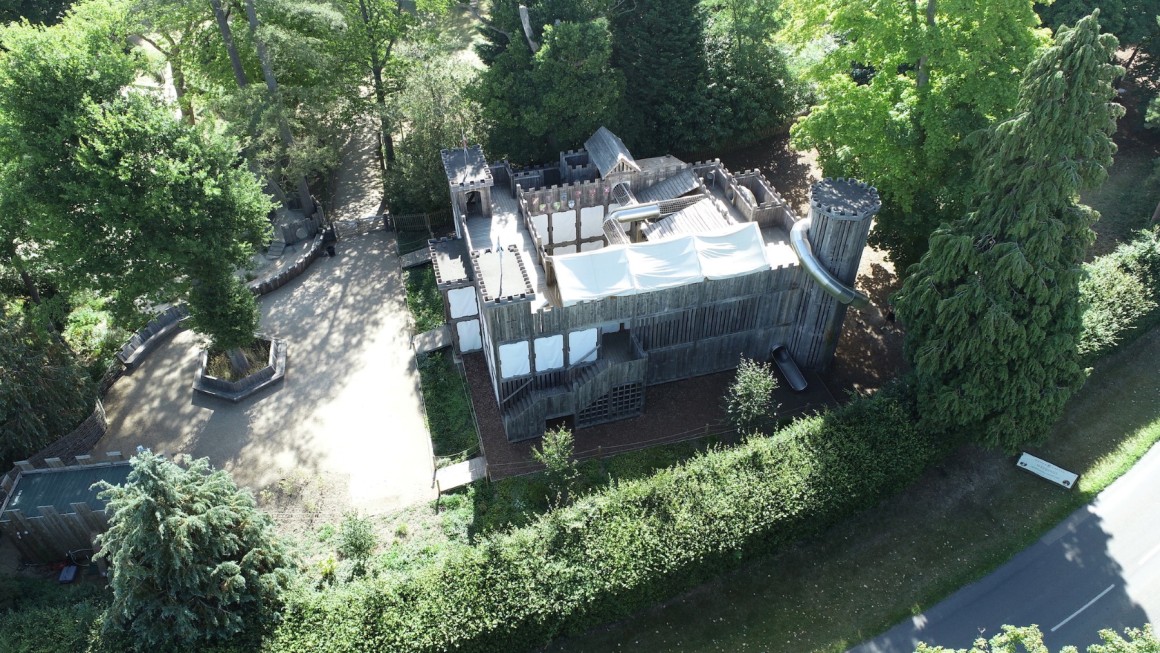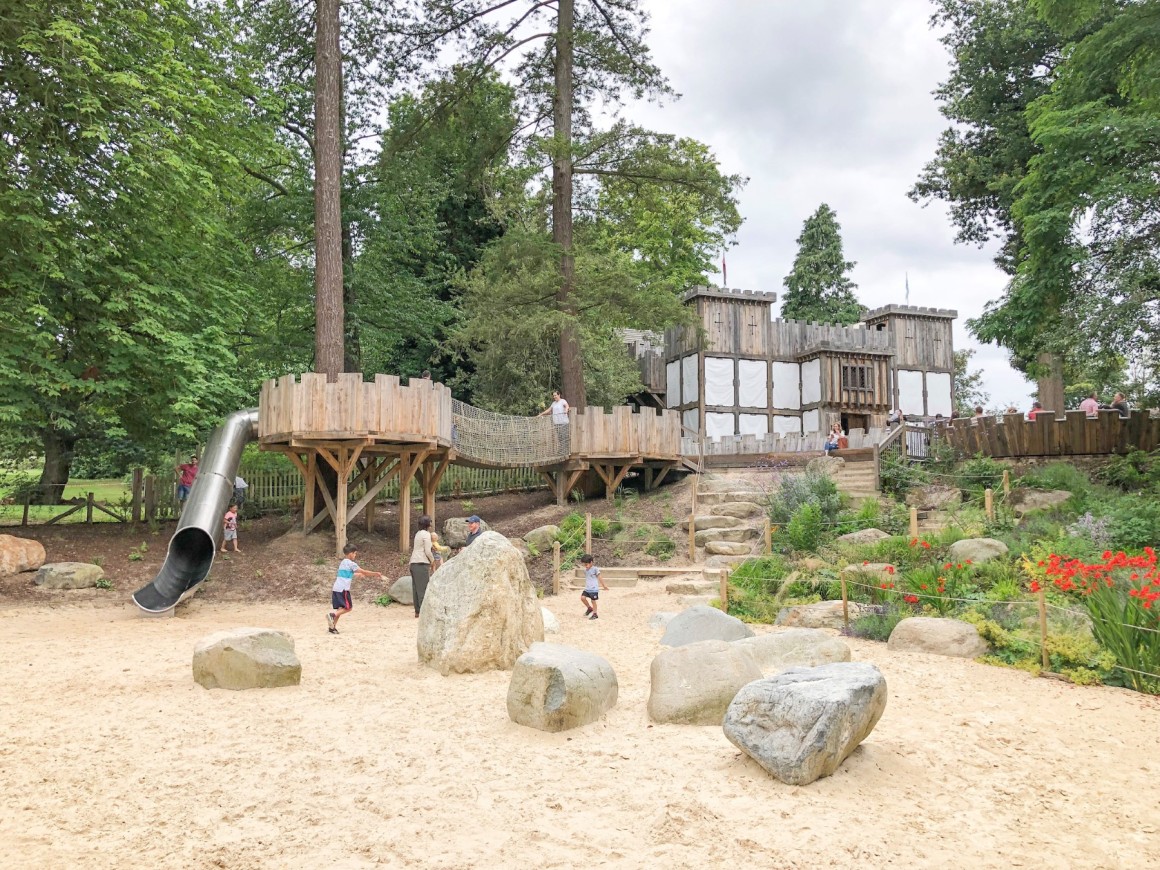 具有传统特色的橡木框架是在工作室的隔间制造的,然后在现场进行安装。
The traditional oak frame was manufactured in bays in our workshop and then erected on site.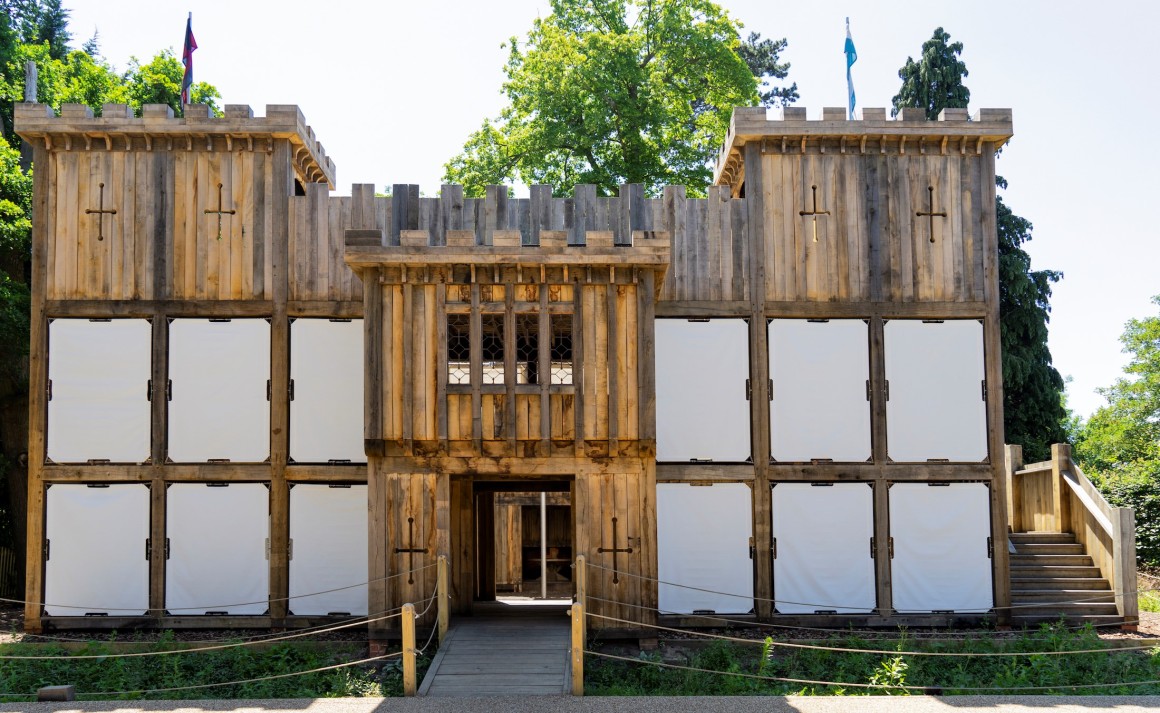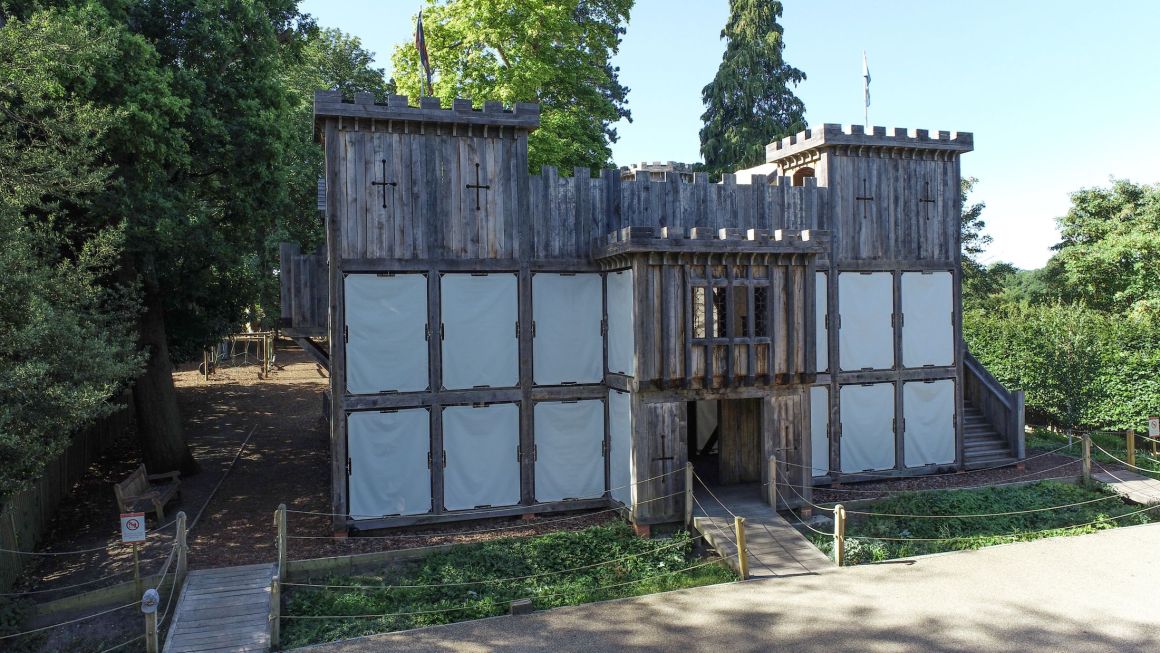 接着,又安装了橡木地板,墙板,不锈钢滑梯,隧道,乐器,织物面板,滑杆以及一系列的绳网和隧道。
Oak floors, wall panels, stainless steel slides, tunnels, musical instruments, fabric panels, fireman's poles, and a series of nets and tunnels were then installed.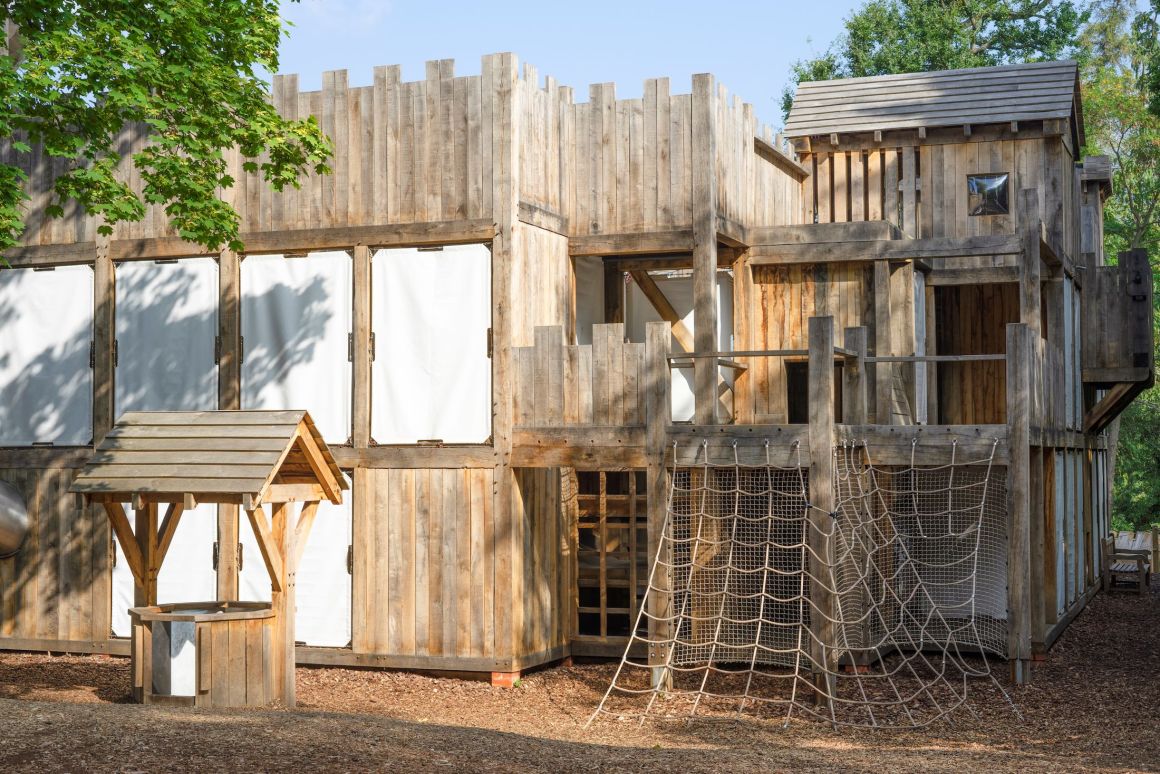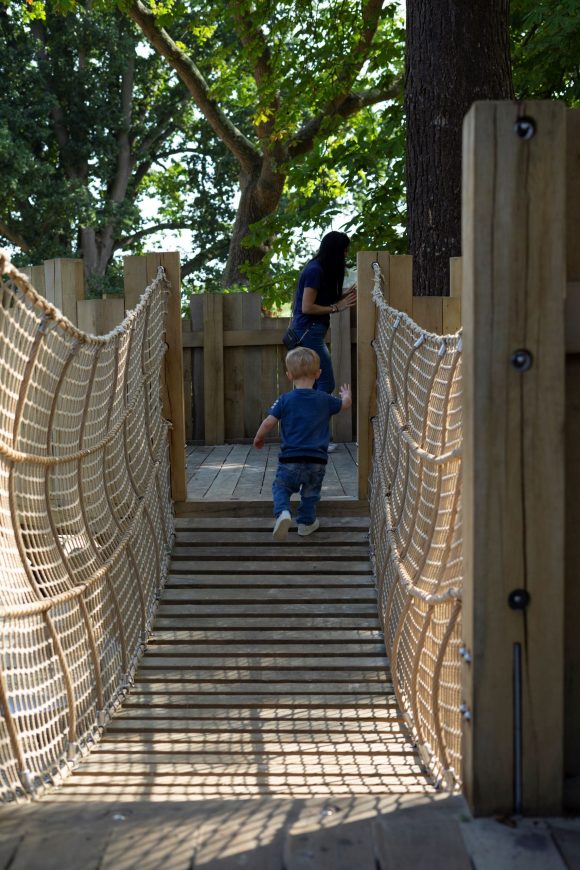 在小溪谷,我们安装了Duncan&Grove专卖的游乐设备和较大的定制结构。
In the dell, we installed a mix of proprietary Duncan & Grove playground equipment and larger bespoke pieces.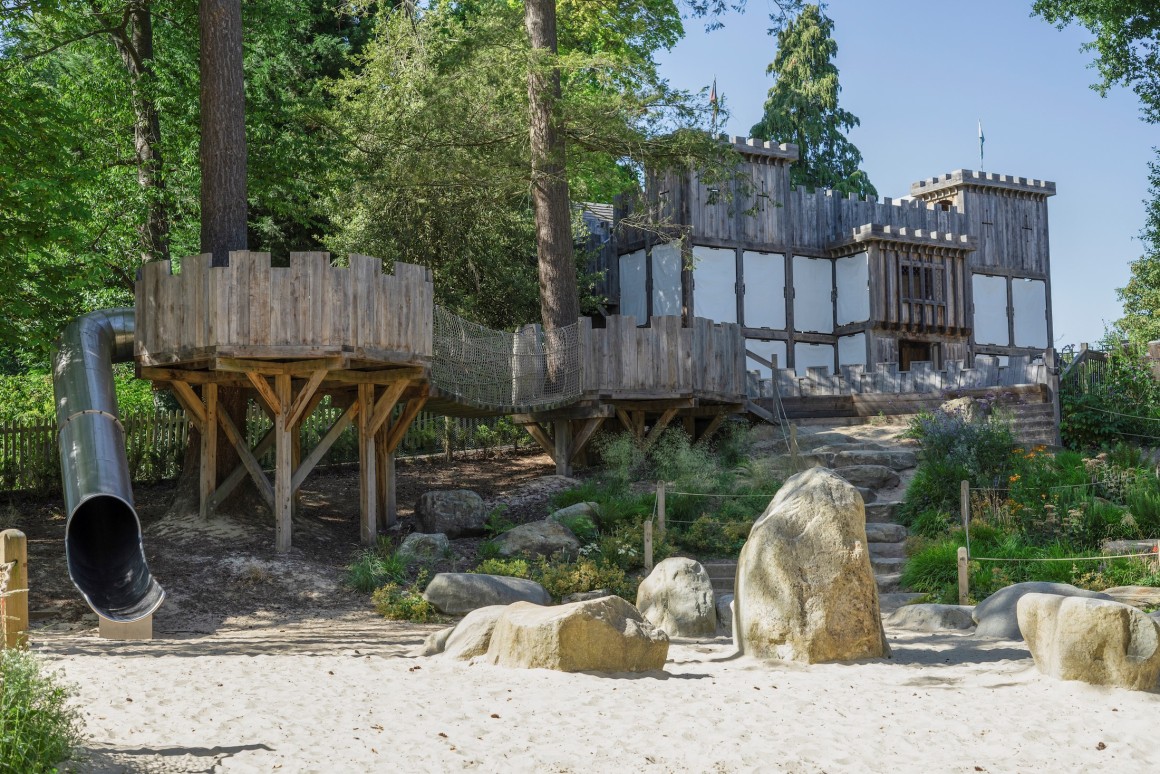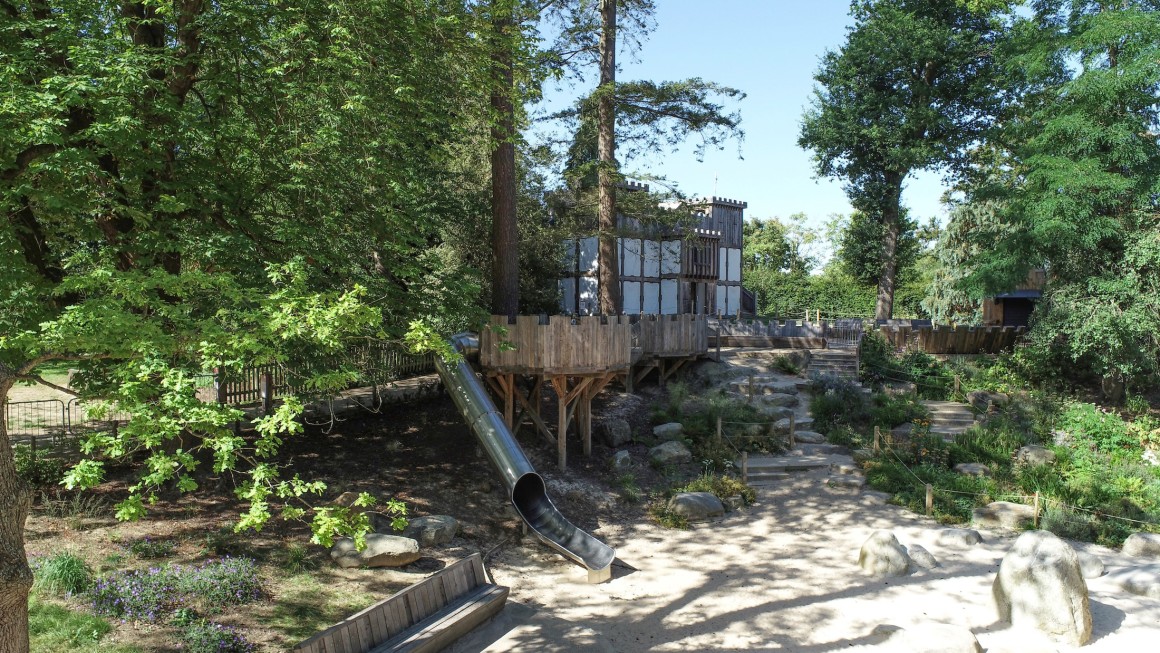 木材是橡木和刺槐的混合,带有不锈钢固定装置。
The timber was a mix of oak and Robinia with stainless steel fixings.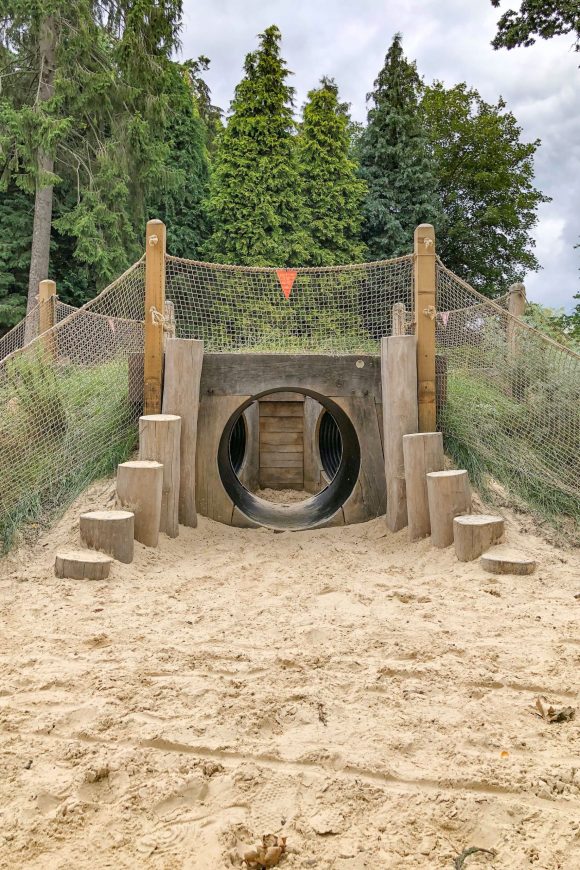 大型的不锈钢滑梯和树脂绳网安装在一起。
A large stainless steel tube slide was installed along with polypropylene ropes and nets.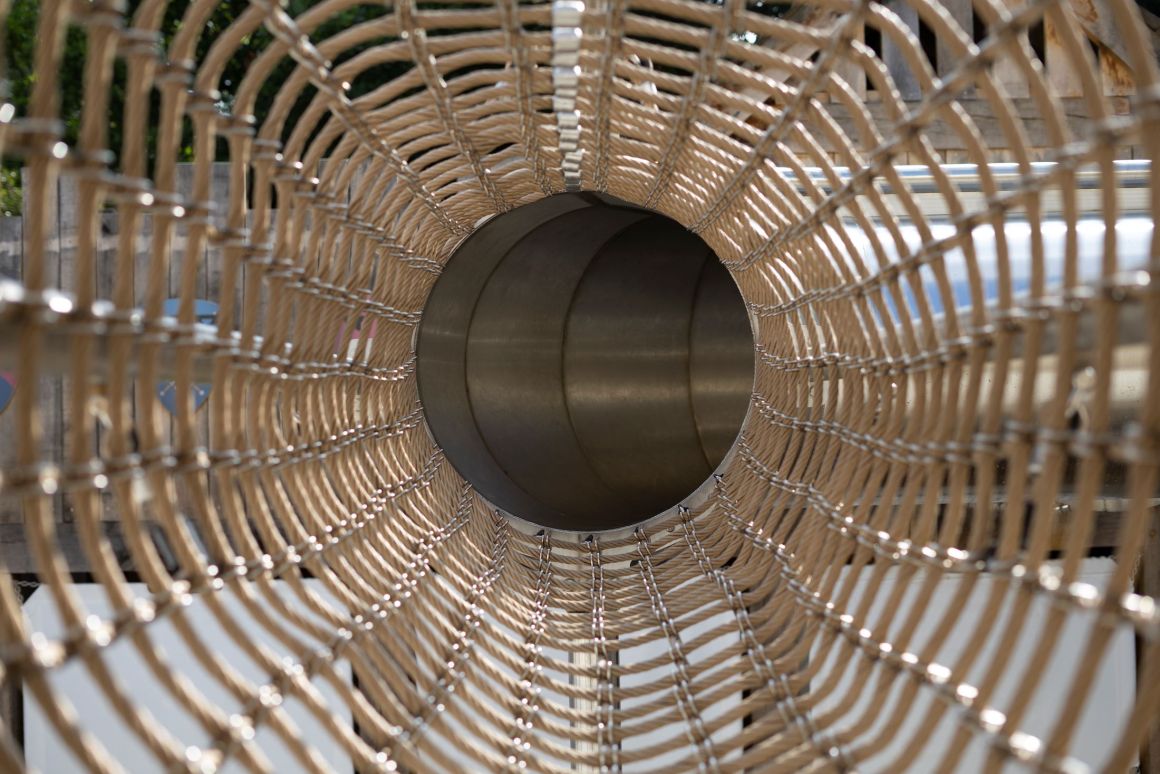 项目名称:希佛城堡
项目地点:英国肯特郡
设计团队:Duncan&Grove,FRLA
客户:Hever Castle & Gardens
Project name: Hever Castle
Location: Hever, Kent, UK
Design team: Duncan&Grove, FRLA
Client: Hever Castle & Gardens
更多 Read more about: DUNCAN & GROVE